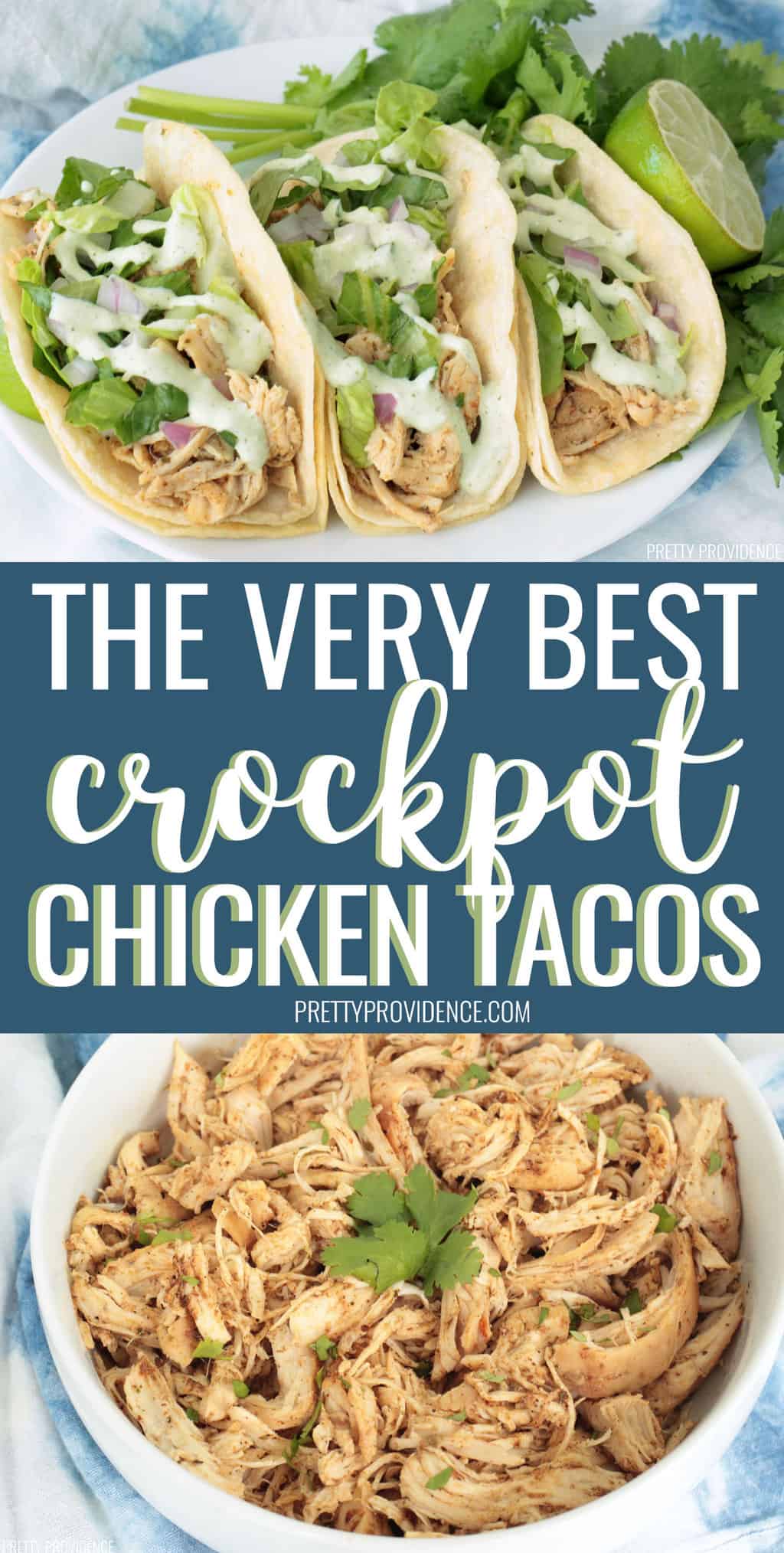 If you've been to Cafe Rio then you know that basically every thing they touch is magic! Like, best everything. Which is probably why I have worked so hard to perfect their copycat recipes for all of you! And let's be honest, mostly for me ;)! It saves me a few trips to the real deal and a bit of muhlah as well! Plus, extra bonus, this Cafe Rio Chicken is not only easy but unbelievably delicious! You ready for the recipe?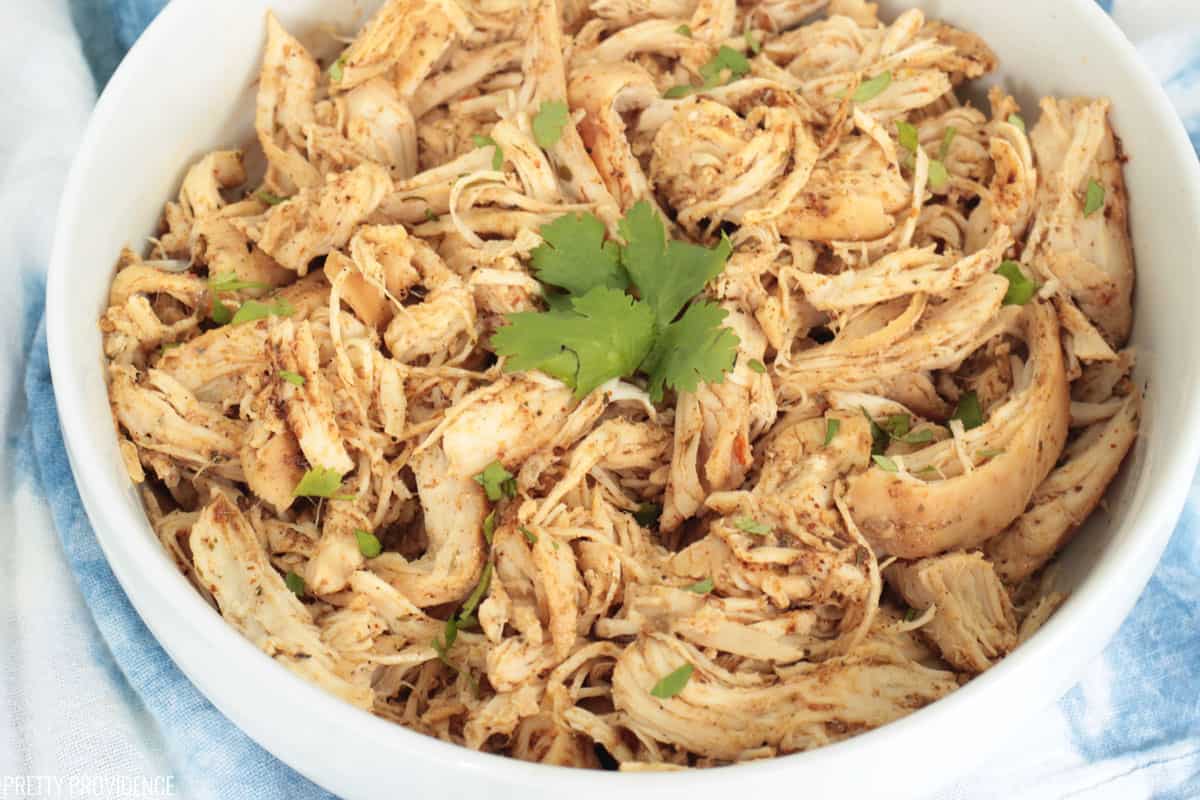 Cafe Rio Chicken

Ingredients
2 lbs chicken breasts
8 oz . Italian dressing packet
½ Tablespoon minced garlic
1 packet ranch dressing mix
½ Tablespoon chili powder
½ Tablespoon ground cumin
1/2 cup water
Instructions
Place all ingredients in crock pot and cook on low for 4-6 hours or until chicken is done.

Shred chicken and enjoy in whatever way you desire!
Mmmm! Best part of this Cafe Rio Chicken is that you can make a bunch and eat off of it all week! It's delicious in tacos, salads, enchiladas, nachos, burritos or even just over rice! You honestly can't go wrong, and any kind of meal that you can eat all week and not get sick of is a major win in my book!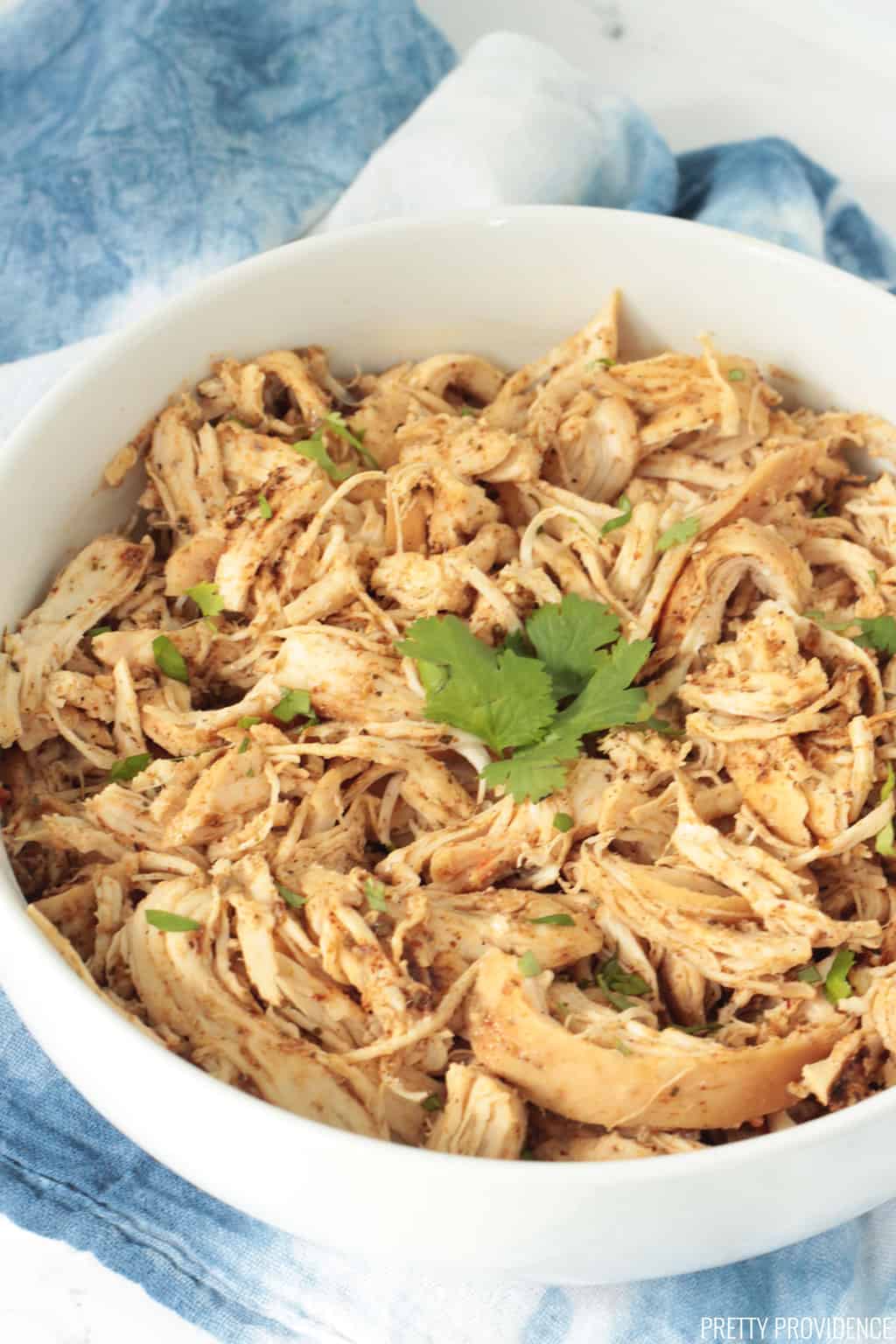 Plus, you probably have everything you need to make this gem in your pantry right now! So what are you waiting for, hop to it!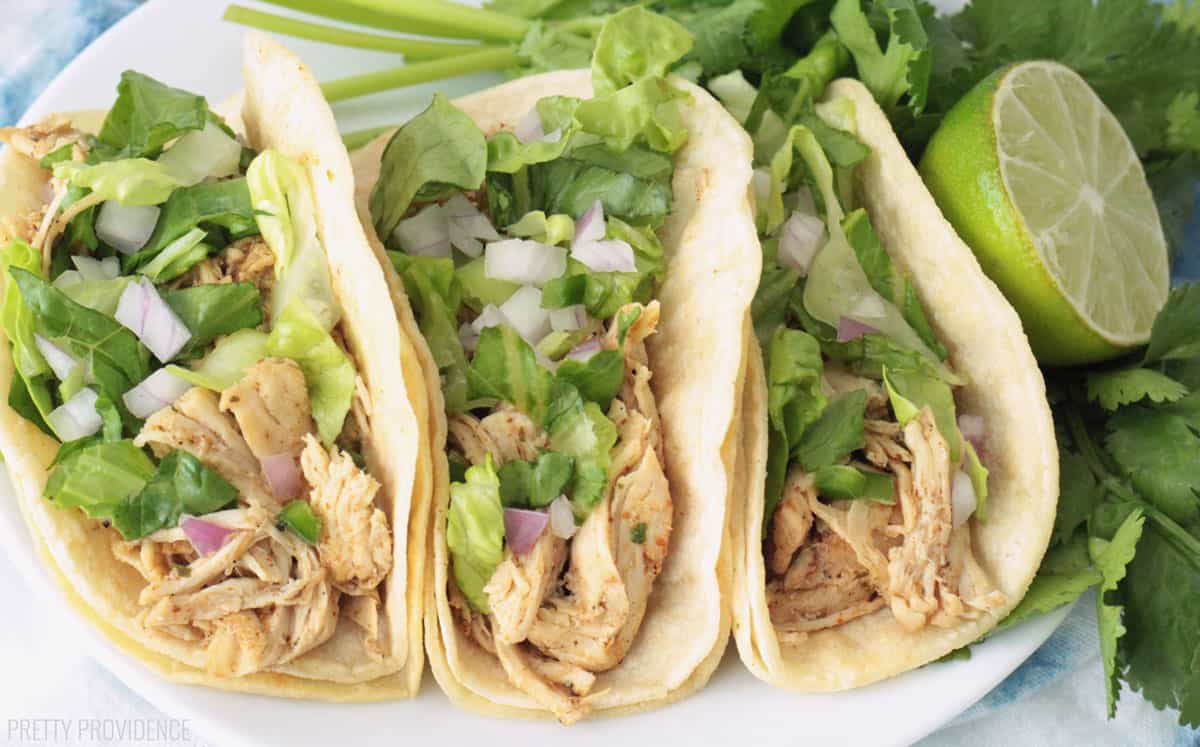 I hope you love it as much as we do!
xo,