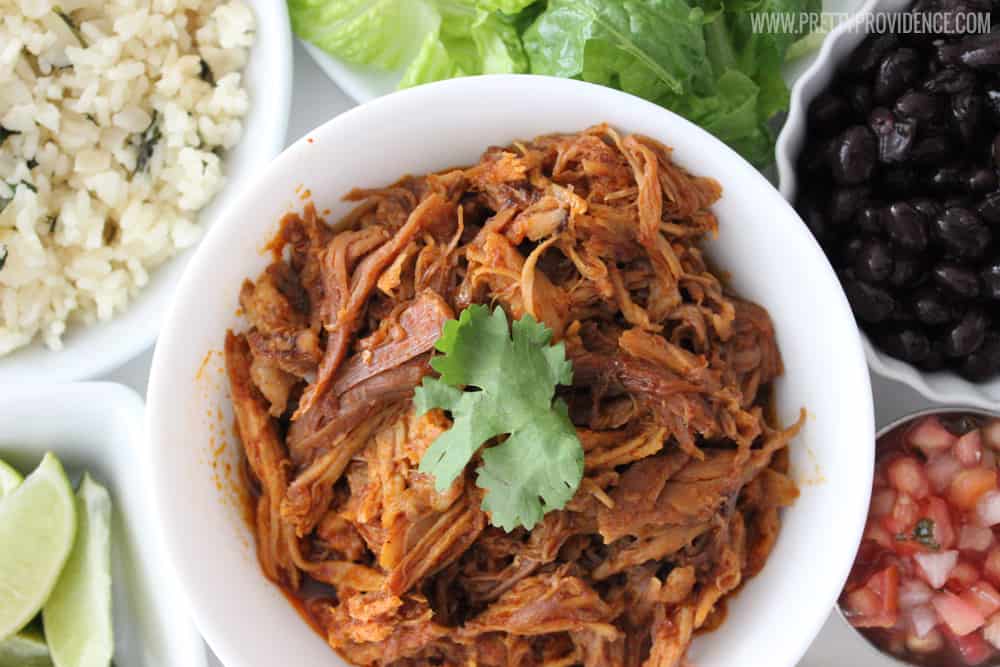 So last week when I shared my amazing cilantro lime rice recipe I went to link my Cafe Rio Pork copycat at realized I had never blogged it?!?!?!?!?! I was so shocked! Literally this pork is in my top 3 favorite recipes of all time. Easy? Check. Delicious? Check. Feeds a crowd? Double check. I make up a batch in the crock pot and we eat it all week and never get sick of it! It is literally a travesty that it hasn't been up on the site until now! My sincerest apologies.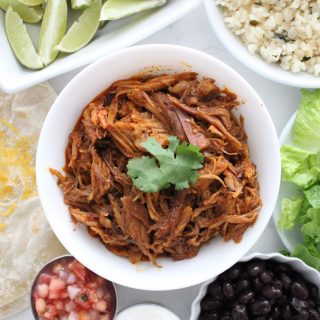 Copycat Cafe Rio Pork

Ingredients

For the Pork
2-4 lbs . pork roast
1 1/2 cans regular Coke
1/4 c . brown sugar
dash garlic salt
1/4 c . water
For the Sauce
1/2 can Regular Coke
1 can diced green chilies
1 cup red enchilada sauce
1 c . brown sugar
Instructions
Add your pork, 1 1/2 cans of coke, water, and garlic salt into your crock pot and cook on high for about 4 hours or on low for 6-8 hours.

When meat is cooked through, drain excess liquid and shred your pork with two forks.

Combine the remaining Coke, green chilies, enchilada sauce and brown sugar in a blender and pulse to combine.

Pour your sauce over the shredded pork in your crock pot and stir. Let sit on low until ready to serve. Enjoy!
The reason we never get sick of this recipe (besides the fact that its freaking delicious) is that it is so versatile! You can eat it on a salad, in burritos, in chimichangas, tacos, tostadas, nachos, even on a sandwich roll! Just trust me when I say you NEED this recipe in your life.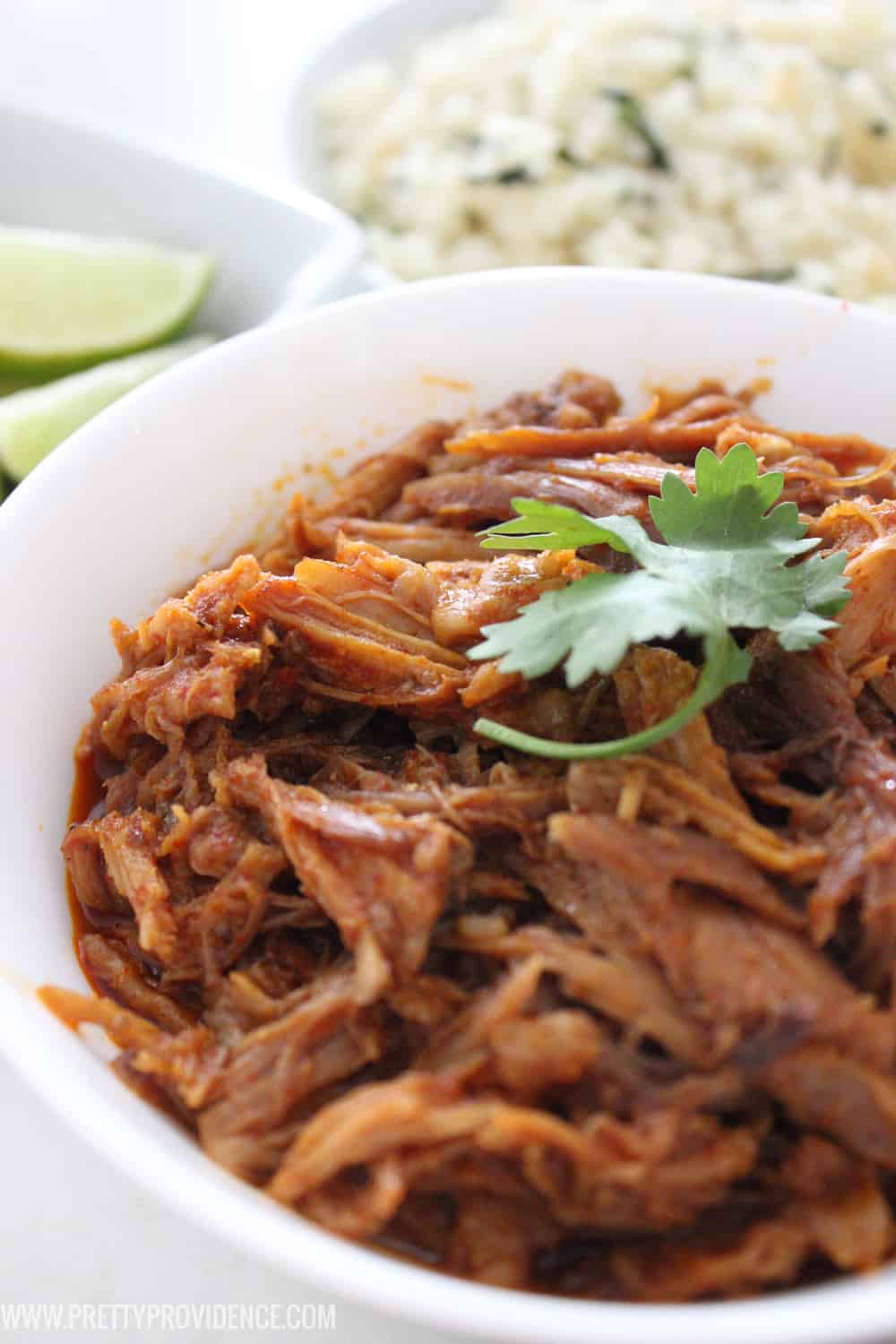 Mmmm! So good, you guys, so good!