Chex Scotcheroos are a delicious version of the original. A no bake dessert that will be eaten up in no time!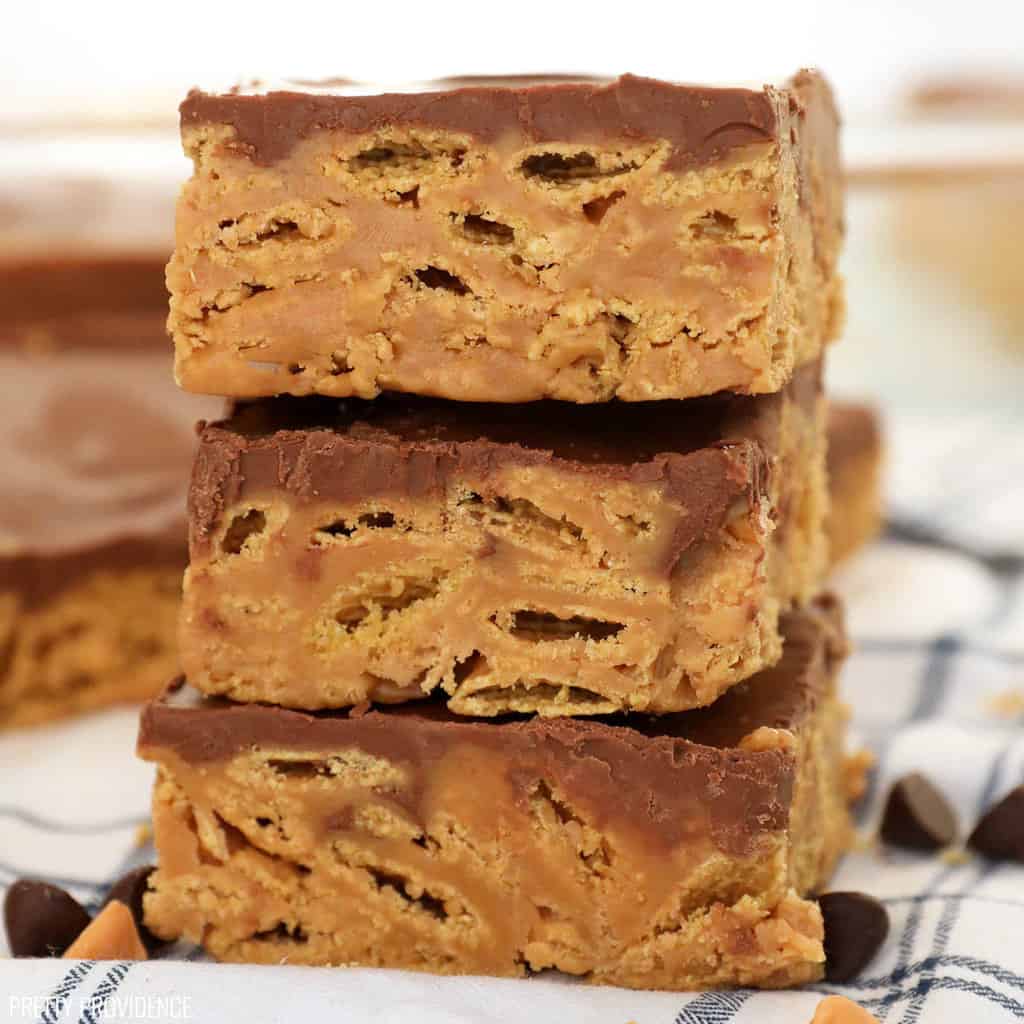 Mandy from Mandy's Recipe Box here! We finally have warm weather that makes me want to dive into a pool. And with the warm weather comes hot kitchens where no woman wants to spend her days with an oven adding extra heat to the house. No bake desserts are the best thing since sliced bread. Treats without heat. There's a catch phrase for you. I've made these with Rice Krispie cereal but this is just another tasty way to make them.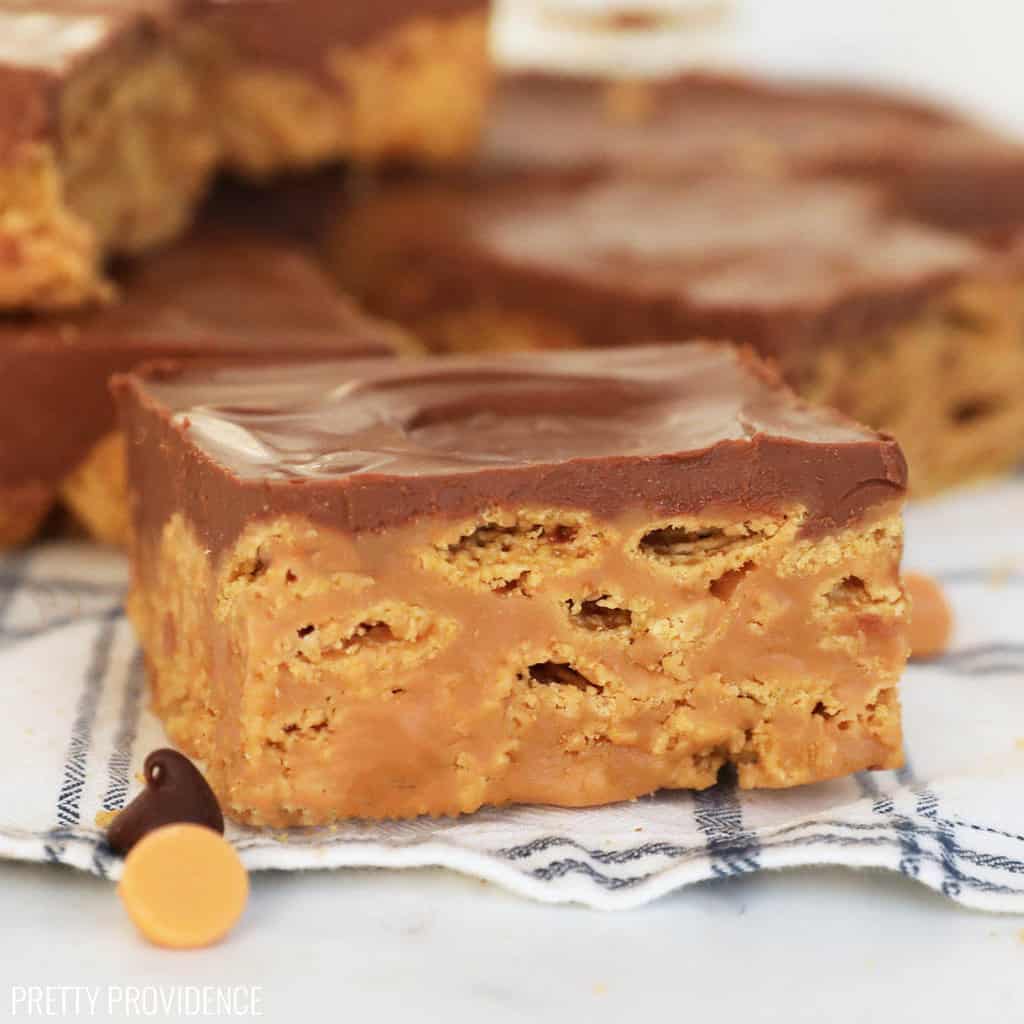 I like to keep these chex scotcheroos in the fridge during the summer so the chocolate doesn't melt. They are always a hit anywhere they are served. And they are soooo addicting so beware. I try to only make these when I have people to share them with outside my home. Otherwise I can do some serious damage to these things.
Ingredients
6 cups Chex cereal
1 cup light corn syrup
1 cup sugar
1½ cups peanut butter (creamy or crunchy)
1  1/2 cups semi sweet chocolate chips
1  1/2 cups butterscotch chips
½ cup  creamy peanut butter
1 teaspoon vanilla
 Directions
Butter a large bowl and measure out 6 cups of Chex cereal. Set aside. Butter a 9×13 dish and set aside.
In a small saucepan, stir the corn syrup and sugar over medium heat. Once boiling, immediately remove from heat and stir in 1½ cups of peanut butter, creamy or crunchy. Pour over cereal and stir together until cereal is completely coated. Pour cereal into the 9×13 dish and press with your hands to even out. It's easier than using a spatula or wooden spoon.
Using a microwave safe dish or a double boiler, melt together chocolate chips, butterscotch chips, ½ cup of creamy peanut butter and vanilla. If microwaving, heat in 30 second intervals, stirring in between to prevent the chocolate from burning.
Once smooth, spread over the cereal.
Allow to cool completely at room temperature or place in the fridge.
Cut into squares and enjoy.
Here are some other tasty no bake treats:
 Follow Mandy's Recipe Box on Social Media: