Hi there! Annie from Maebells bringing you a tasty new snack!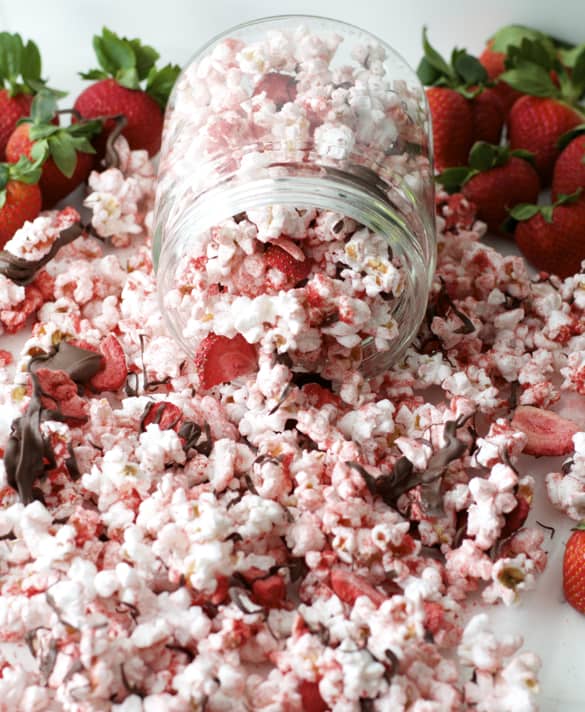 Sometimes, you just need chocolate.
That is exactly how I felt a few weekends ago. I needed chocolate, rich dark chocolate, and lots of it. I scoured the cabinets to see what sort of chocolate concoction I could come up with. While I blankly stared into my cabinets I saw a bag of popcorn and a bag of freeze fried strawberries. Bingo!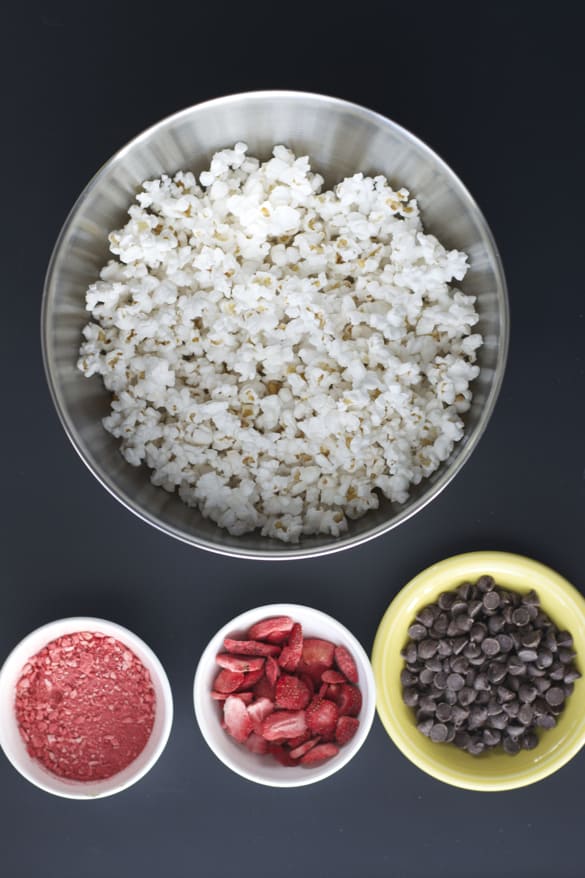 Chocolate Strawberry Covered Popcorn? Could that work? I wasn't sure, but I was totally willing to experiment and find out! I popped the popcorn. Tossed a handful of the freeze dried strawberries in a blender and melted some chocolate. The result is a salty-sweet-fruity-chocolate bit of Heaven!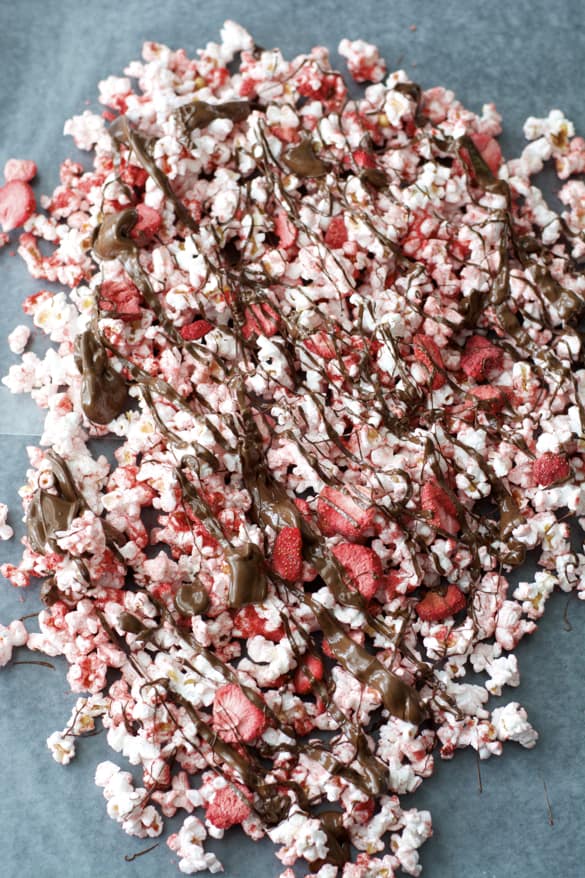 Instructions:
1 package simply salted microwaveable popcorn, I used Orville Redenbacher

1 tablespoon butter
1 cup freeze dried strawberries
1 cup dark chocolate chips
Directions:
1. Pop popcorn according to package directions. When popcorn has finished popping melt butter and toss popcorn in the butter, making sure to distribute it as best you can.
2. Using a food processor blend 1-2 tablespoons of the dried strawberries. Sprinkle the strawberry dust over the popcorn.
3. Spread popcorn out on a sheet of wax paper, sprinkle the remaining strawberries over the popcorn.
4. Melt butter according to package directions. Drizzle over popcorn. Let cool and store in an air tight container.
For more simple recipes follow Maebells on Facebook and Pinterest!