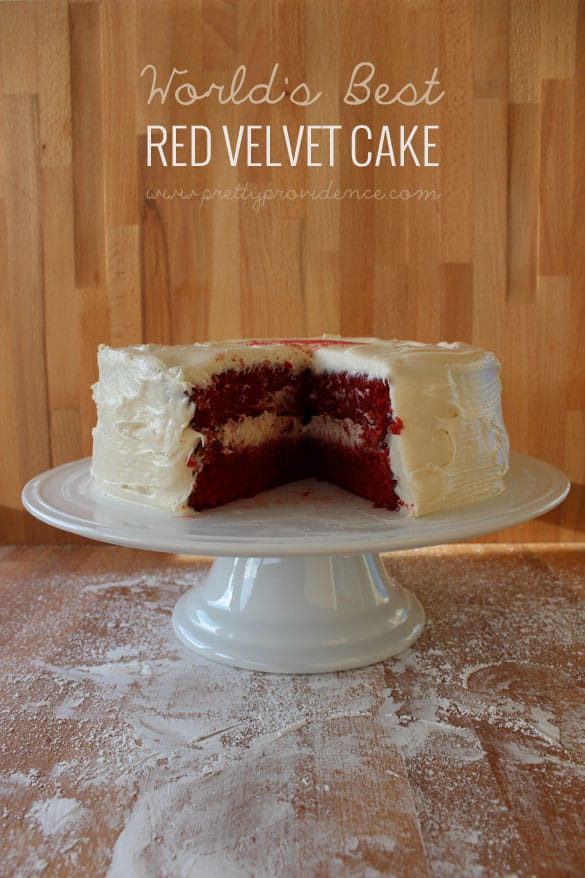 When I was a little girl we lived in Texas for three years, and when you live away from home and everyone you know, your friends basically become your family. When we were there we were so blessed to make friends with an amazing family, the Warnicks! We basically got together every single week for Sunday dinner, and the food was always right on point, but the best Sunday dinners were the ones that ended in Marilee's red velvet cake… the best red velvet cake in the whole world (seriously though). You may have seen on our insta feed that I had a birthday a few weeks back (yay me) and this is the cake I made for myself! Haha. You gotta love being an adult, no? We had almost forgotten how good this cake was, but boy we remembered quick, and I'd be lying if said we didn't make it the next weekend too… #guilty.
You ready for this goodness?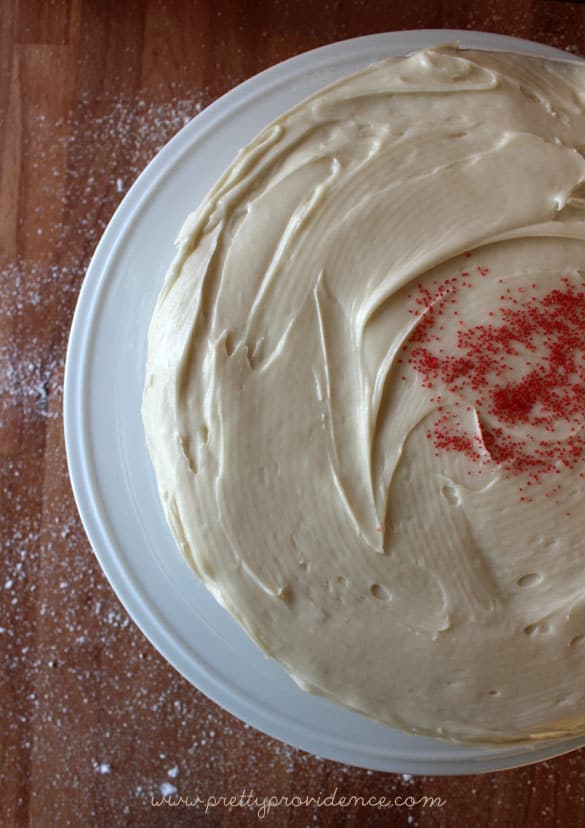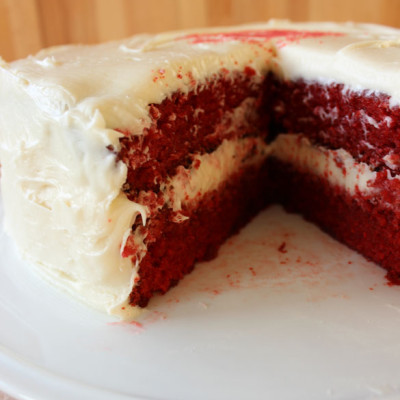 The World's Best Red Velvet Cake!

Ingredients

For the Cake
1 oz red food coloring
1 tsp cocoa powder
1-1/2 C oil
1-1/2 C sugar
2 eggs
1 tsp vanilla
1 C buttermilk
2-1/2 C flour
1 tsp Salt
1 tsp baking soda
1 tsp vinegar
For the Frosting
8 oz cream cheese softened
1/4 Cup butter
1 lb powder sugar
1 tsp vanilla
Instructions

For the Cake
Preheat oven to 325 degrees.

In a glass measuring cup mix food coloring and cocoa, set aside.

Mix sugar, oil and egg.

Once they are mixed well, add food coloring and vanilla.

Pour buttermilk in the glass measuring cup that the food coloring was in.

Alternate adding milk and sifted flour and salt and mix well.

Fold in soda and vinegar.

Pour in greased pan (2- 9" round pans or a jelly roll pan).

Bake for 20-30 minutes, or until toothpick comes out clean.
For the Frosting
Mix all ingredients together until well blended and spread evenly over your cake!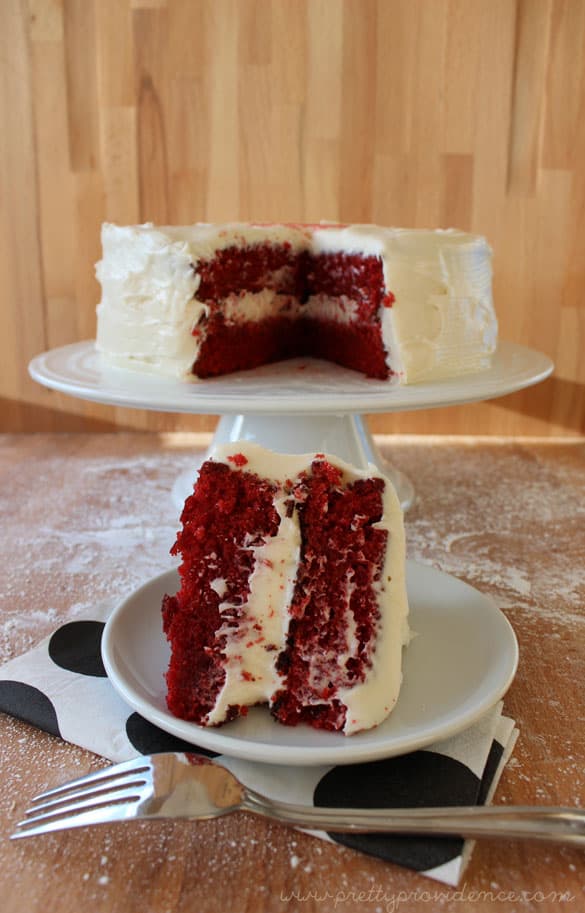 Also, as you can probably tell from the photos, I am big into frosting, haha. When I make this as a double layer cake (2 9 inch rounds instead of a jellyroll) then I always make an extra half batch of frosting (so one and a half total) to be sure I have plenty to fill the middle and cover the entire cake!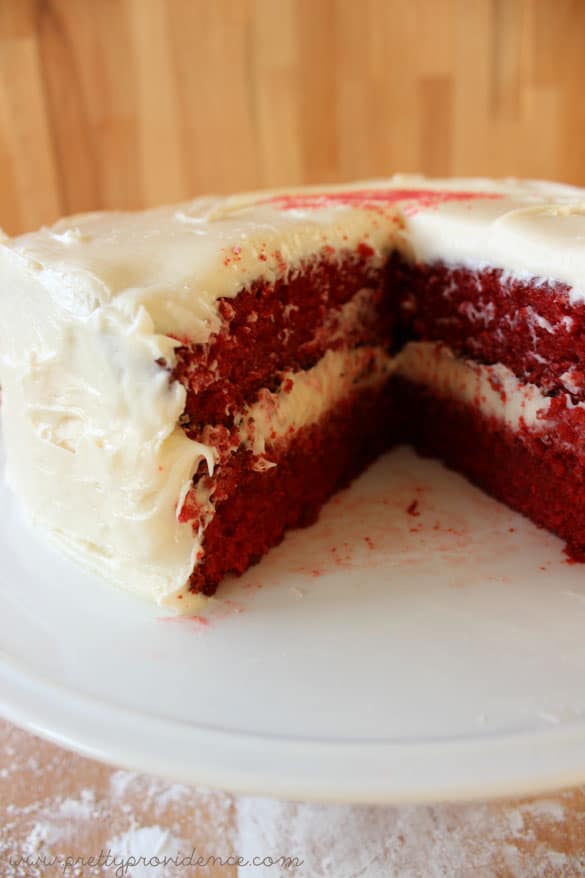 Perfect for any special occasion! Or anytime you're trying to impress company, ha! I hope you love it as much as I do.. if that's even possible.
xo,



P.S. If you liked this post you will love this homemade sparkling cider or our amazing death by chocolate cake!