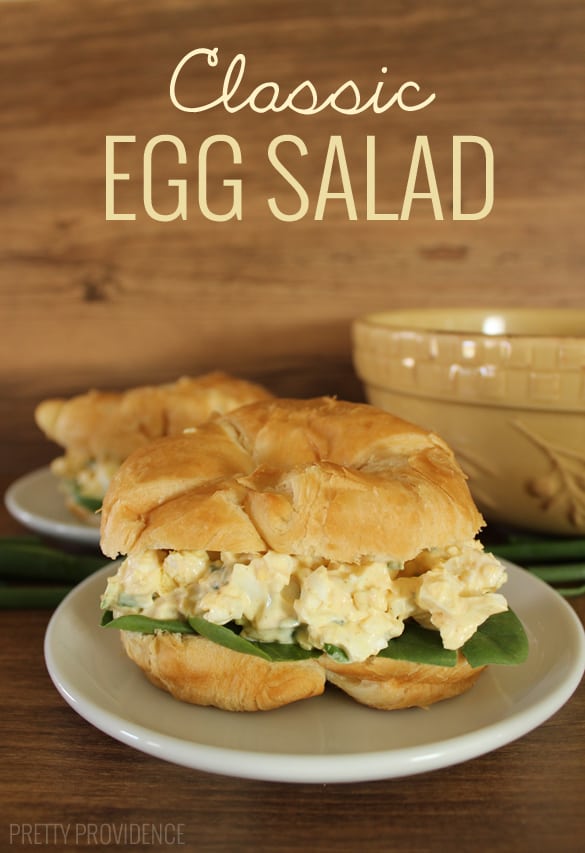 Egg salad is one of those things that I never got super excited about when my mom made it growing up, but now as an adult, I think it's delicious! I am totally a fan of classic egg salad though. There are tons of variations, but for me none of them can compare to the traditional goodness, and this recipe really can't be beat! If I'm splurging or serving to guests than I love to eat this salad on fresh croissants, but for a weekday lunch it tastes just amazing on some whole grain toast, open faced, with a little salt and pepper!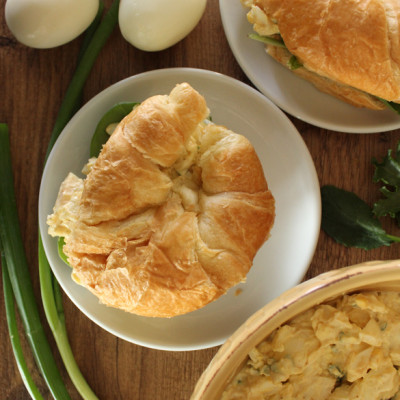 Classic Egg Salad

Ingredients
8 eggs hard boiled
1/2 cup mayonnaise
1 tsp . yellow mustard
1/4 cup chopped green onions
salt and pepper to taste
1/4 teaspoon paprika
spring mix lettuce leaves optional
Instructions
Hard boil your eggs and then let them cool.

Peel your eggs and cut them into small chunks.

Wash and chop your green onions.

Place eggs, mayonnaise, mustard, green onions, paprika and salt and pepper in a bowl and stir until just combined.

Serve with your favorite croissants, bread, or crackers and enjoy!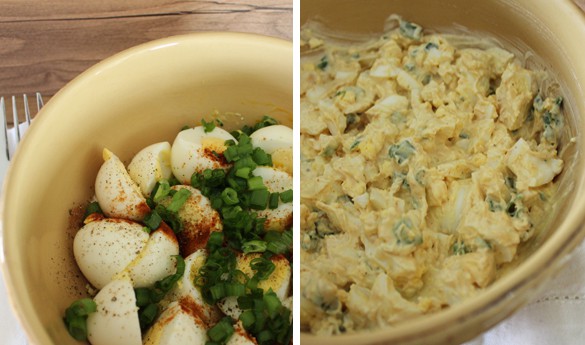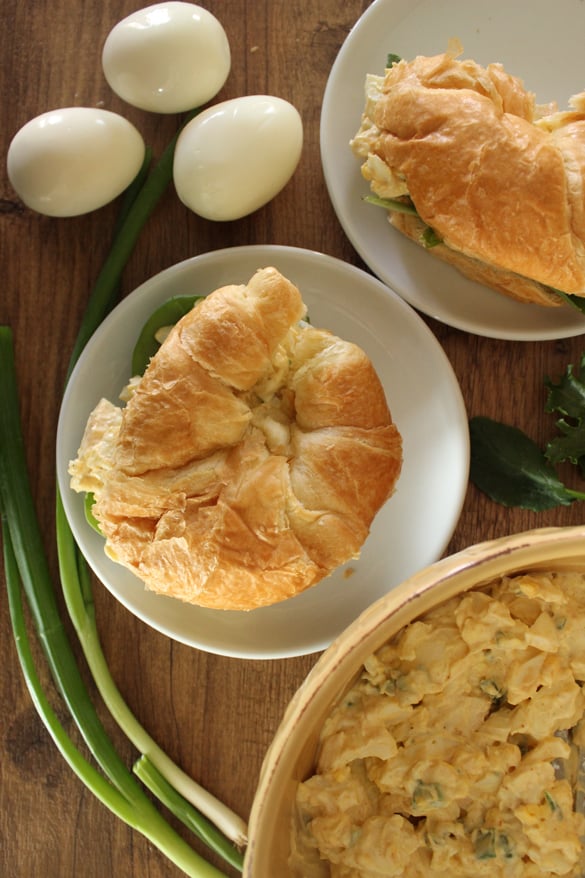 Hooray for easy weeknight meals! I hope you enjoy these as much as we do!
xo,



If you love this you will probably love our spaghetti pie or this yummy chicken cordon blue casserole!