Looking for a Halloween Shirt? Why not make one yourself! These DIY Halloween shirts were easy to make and there is something for everyone!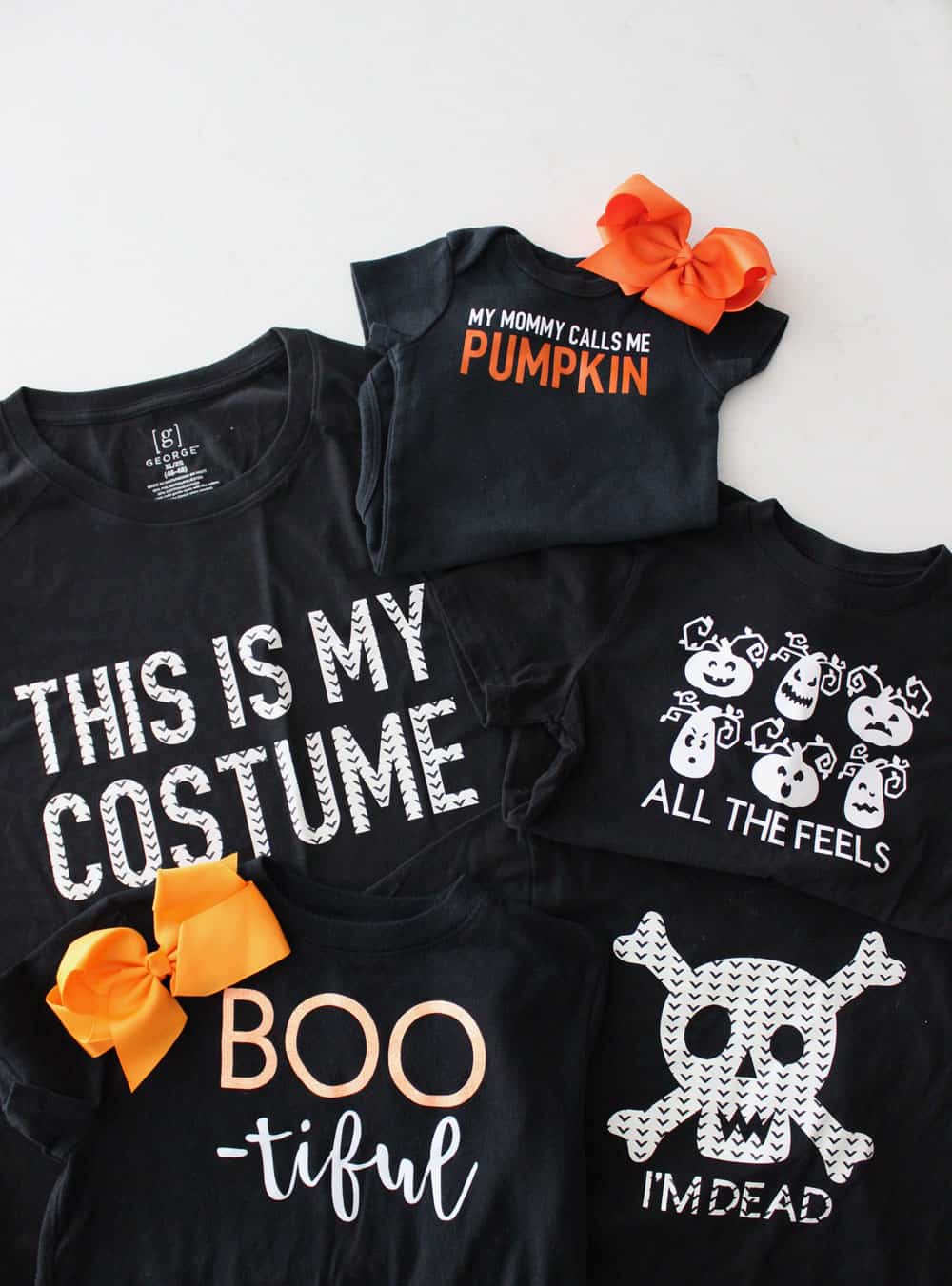 Raise your hand if you love Halloween?! Not gonna lie, it never used to be my favorite holiday, but now that I have kids I LOVE IT! They make everything more fun.
DIY Halloween Shirts
Last year Nora asked if we could make some Halloween shirts with my Cricut machine and of course it wasn't hard to convince me! It was so fun coming up with a shirt to match each of my kids personalities! I hope you find one here that suits someone you love!
How to Make A T-Shirt Using your Cricut Machine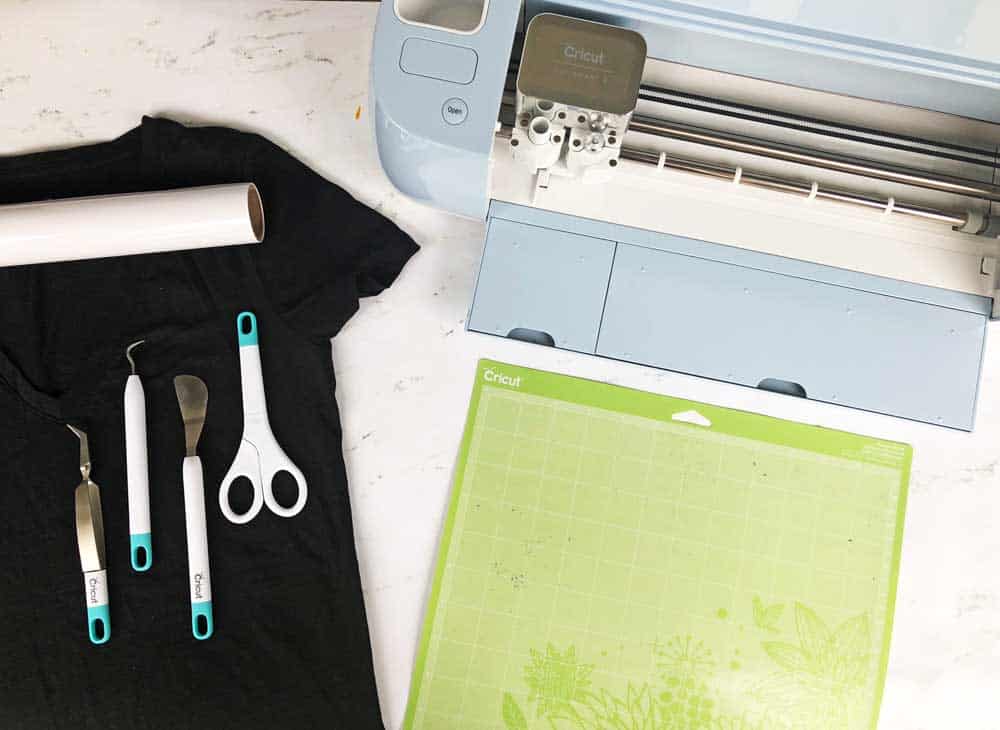 If you have never made a t-shirt using your Cricut before, please see our in-depth tutorial here! Here are a few of our favorite non-Halloween shirts we have made: Men's T Shirt Collection, Disney Cruise T Shirts, #Tired T shirt.
*This post contains affiliate links.
All you need to get started is some blank T Shirts, iron-on, and a Cricut Machine!
Okay, now that you have read up on the T Shirt making process, I have linked to all my design space files for these DIY Halloween Shirts below! Remember, make sure to re-size your canvas to fit whatever shirt you are using before clicking "make it".
Boo-Tiful Shirt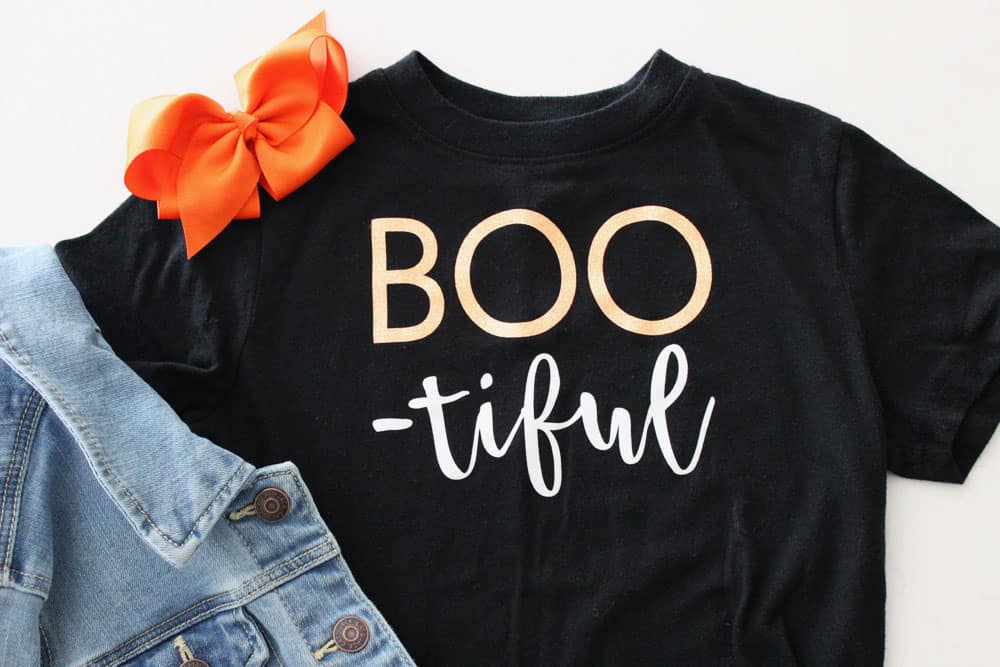 I chose this T shirt for my sweet Nora girl! This shirt works great if you are more of a "cute Halloween" and not a "spooky Halloween" person and is fun for girls of any age!
Find the design space file here.
This is My Costume Shirt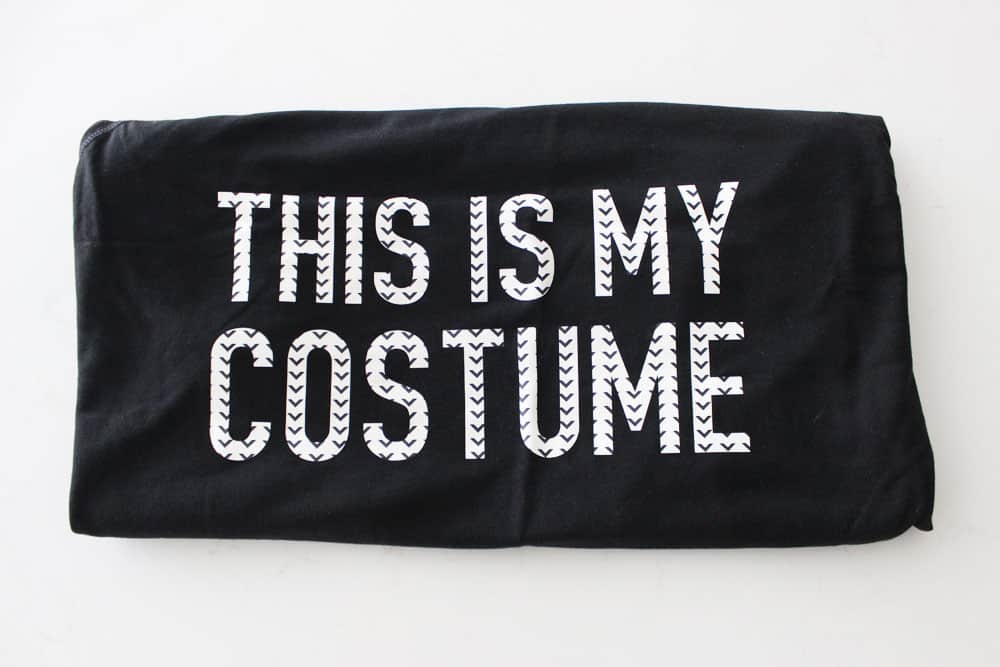 Have a family member who refuses to dress up? This Halloween Shirt is for them! I made this one for my husband last year and everyone got a kick out of it– even though I had to force him to wear it! Haha.
Find the design space file here.
All The Feels Jack-o-Lantern Shirt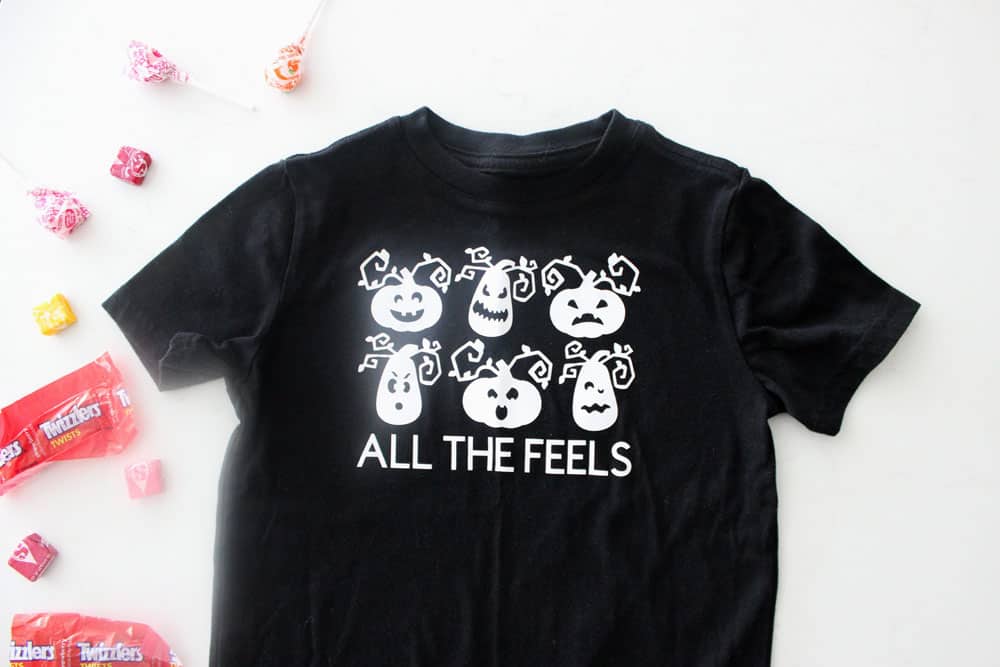 I chose this shirt for my emotional toddler and could not be more perfect for him! From ecstatic to devastated in 3.5 seconds, please tell me you can relate! He loved the little jack-o-lantern faces!
Find the design space file here.
I'm Dead Shirt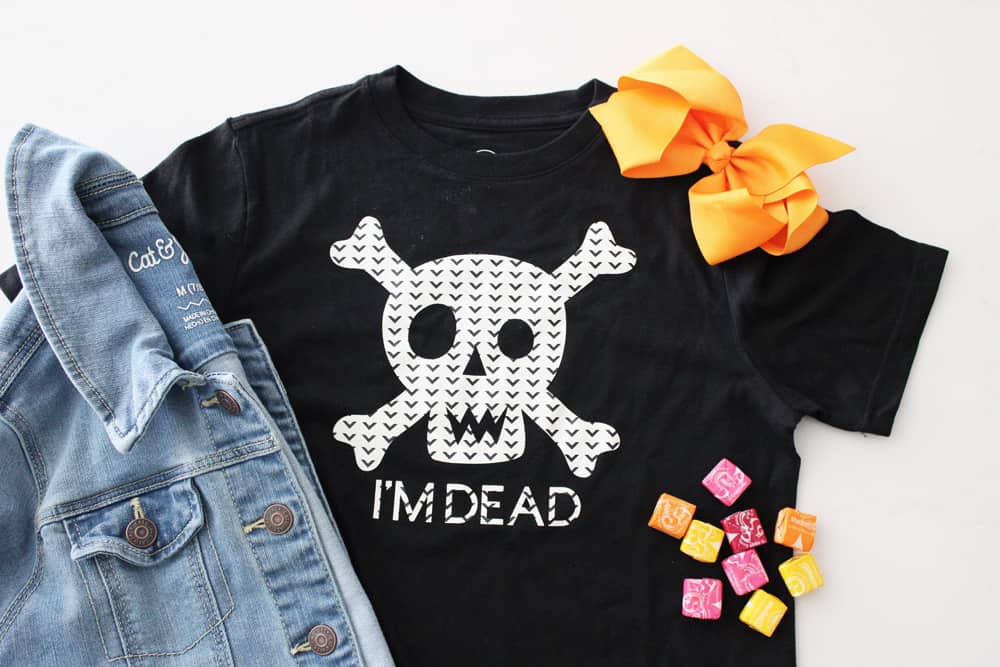 The perfect shirt for my witty oldest child. I love that this shirt is totally gender neutral and can work for any age on halloween! It was super fun to use it with Cricut's black and white patterned iron-on!
Find the design space file here.
Mommy Calls Me Pumpkin Shirt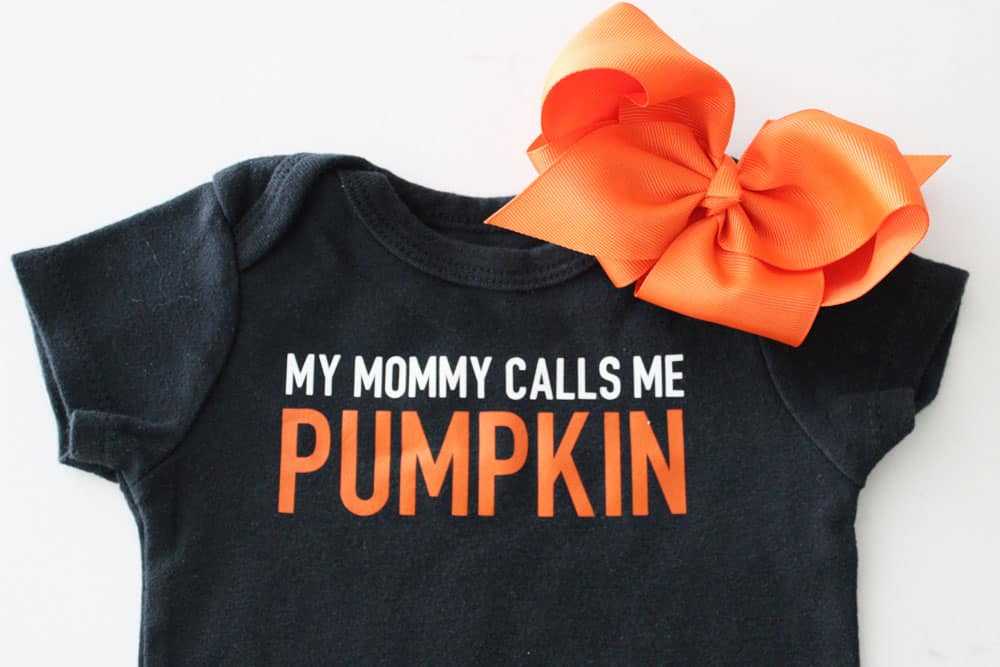 Of course we needed a shirt for the baby! Another awesome gender neutral option for your little ones.
Find the design space file here.
Additional Halloween Shirt Designs
I made a few other shirt options that we didn't end up using, but I thought you might like!
Trick or Treat Shirt File | All Tricks No Treats Shirt File | Worst. Costume. Ever. Shirt
Well, there you have it friends! I hope you have the happiest Halloween season!
xo,