Do you need a gift idea for Father's Day (or any occasion?!) These DIY T-shirts for Men are not too cheesy and they're simple to make. A sweet personalized DIY gift for dad, husband, boyfriend, brother, or grandpa!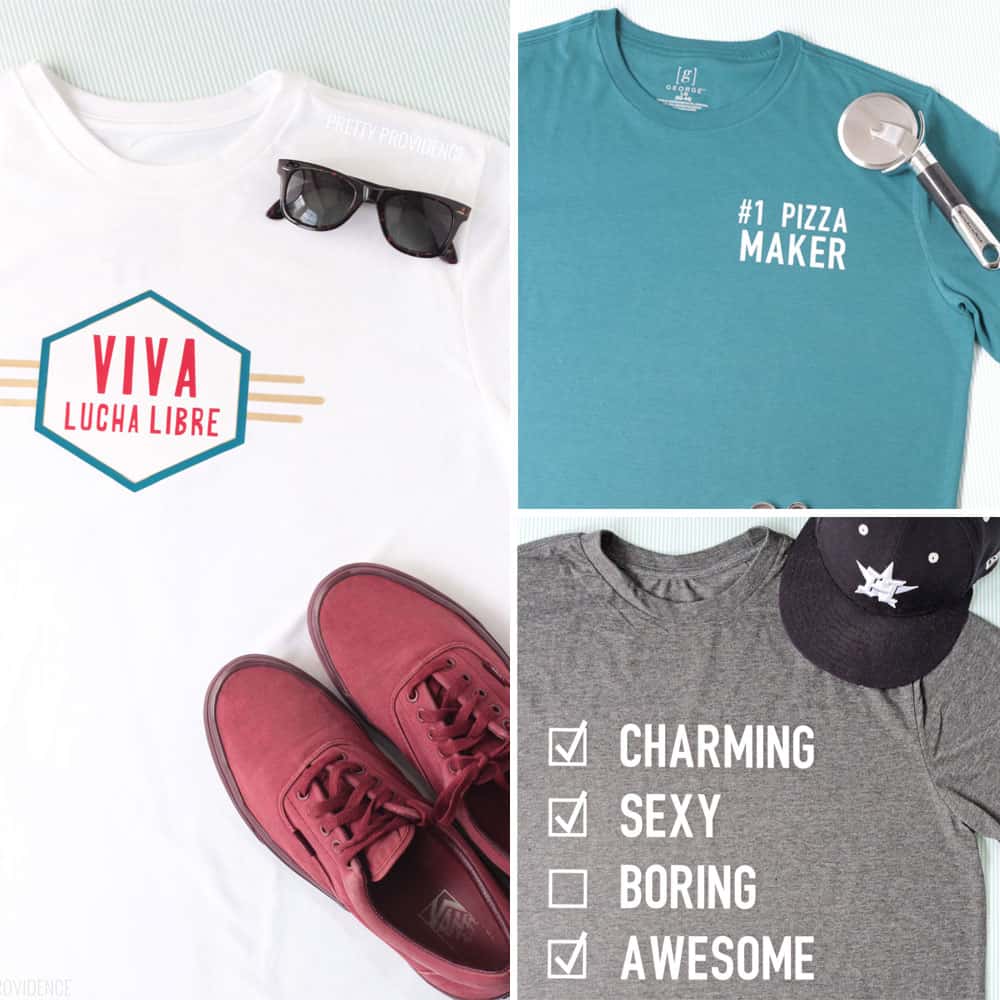 *This post contains affiliate links.
Designing T-Shirts for Men
I've been making LOTS of t-shirts in the past few years. For some reason, I had really only made two t-shirts for my husband. One was a matching set for Disney World, the other was for his business. I realized that this Father's Day I should really come up with some fun and personalized gifts for him. After spending a LOT of time playing around in Design Space, I think that these t-shirts for men are winners. They're funny but not too cheesy & could fit the bill for a lot of guys!
Lucha Libre T-Shirt
We love the movie Nacho Libre, and Lucha Libre in general. In fact, my husband and I have been Luchadores for Halloween twice! It's just such a unique culture. When I was trying to think of what kind of t-shirt would not be found in stores, but would be something a guy would wear proudly, I thought of Lucha Libre. So, I went for it and designed this t-shirt with red, teal and gold iron-on layered. I love how it turned out!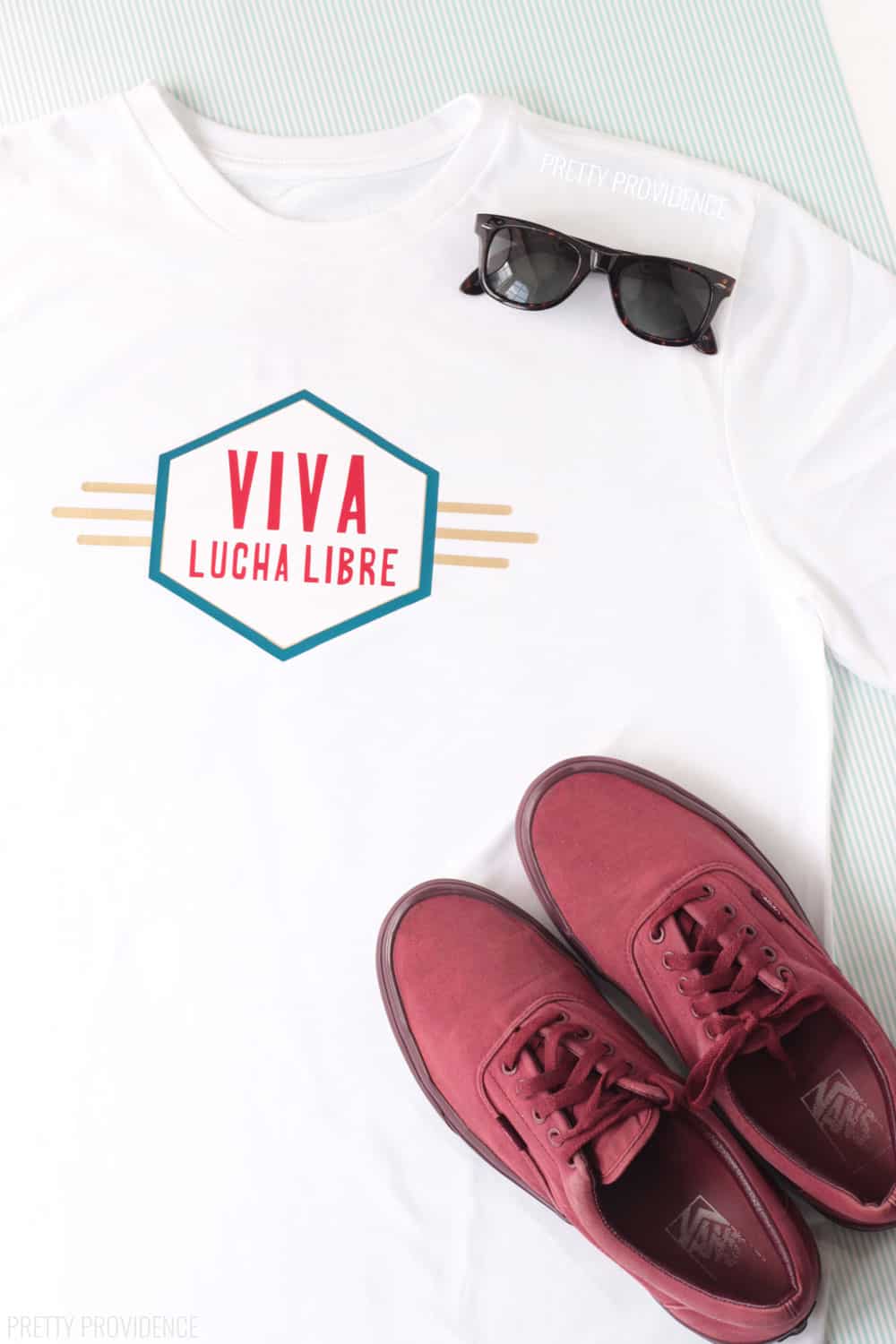 Click here to Access my Lucha Libre design in Cricut Design Space
#1 Dad T-Shirt Made Better
Instead of a #1 Dad shirt, I decided to make this one say #1 Pizza Maker. This shirt is for my Dad and he really does make the best pizza ever. Maybe the dad in your life doesn't make pizza, but loves to make pancakes? Change it to "#1 pancake maker!" – the possibilities are endless. The pizza t-shirt would be perfect to give as a set with some kitchen gear: a pizza steel and a matching pizza cutter!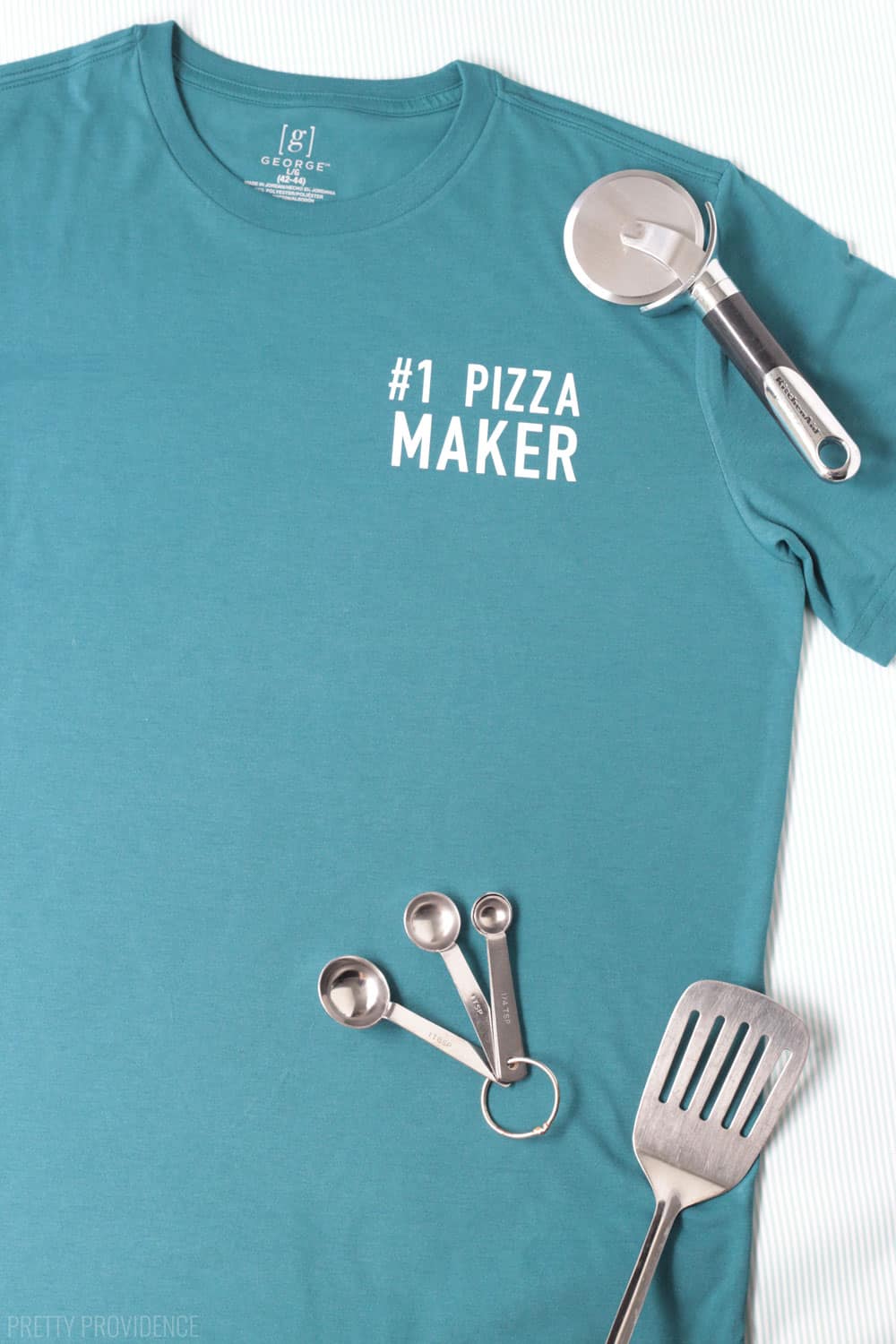 Click here to Access my #1 Pizza Maker design in Cricut Design Space
| | | | |
| --- | --- | --- | --- |
| Men's T-Shirt Teal | Cricut Iron-On White | Blue Pizza Cutter | Pizza Steel |
DIY Checklist T-Shirt for Men
This checklist t-shirt is kind of an obscure reference to a movie my husband and I both love. If you know it, we are automatically best friends. You don't? That's okay. I think we can agree that this t-shirt is fun! I'm not sure my husband will wear it in public (he's a plain t-shirt kind of guy) but definitely at home on the weekends or to the pool! haha.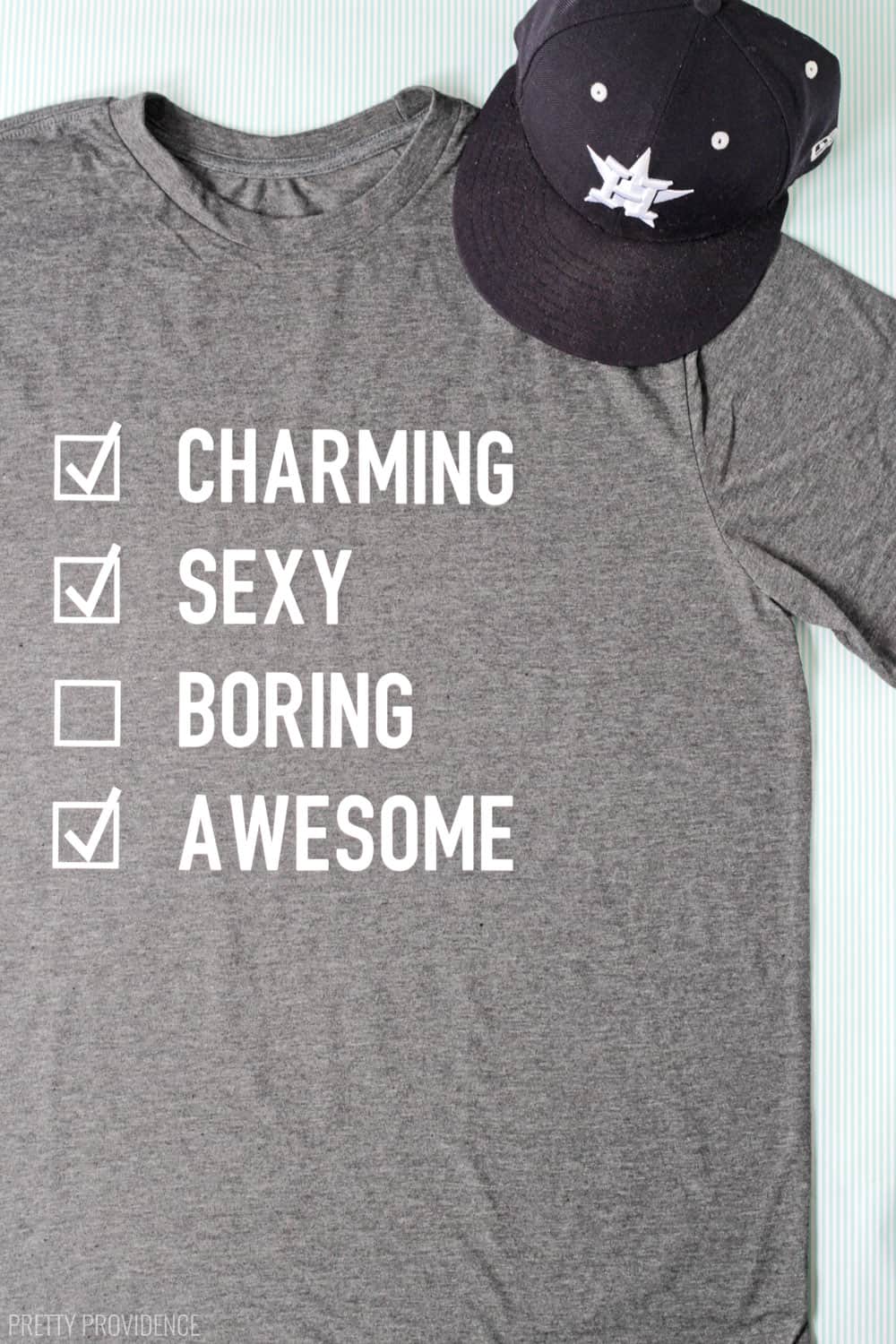 Click here to Access my Checklist t-shirt design in Cricut Design Space
How to Make DIY T-shirts for Men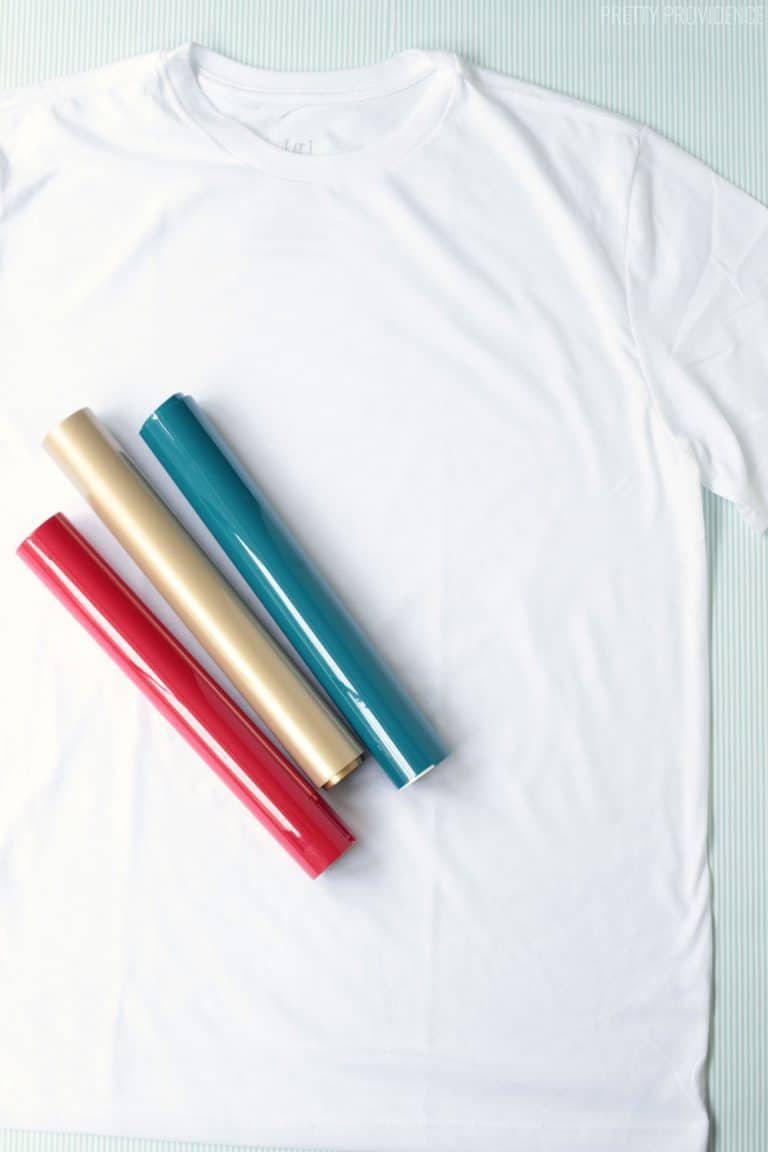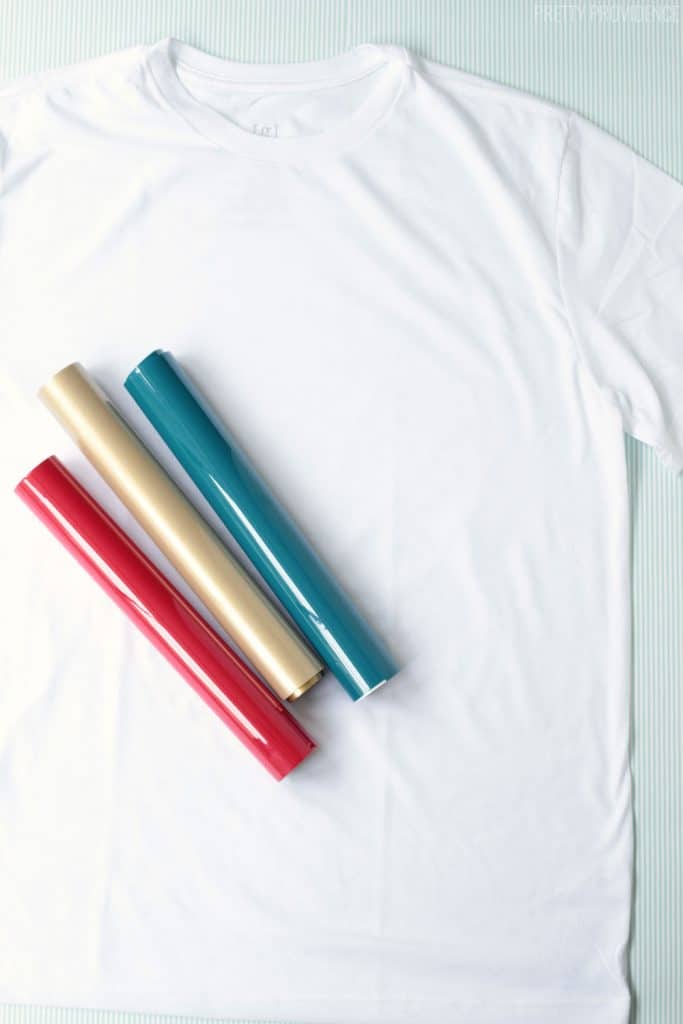 I used my Cricut Maker and Cricut Iron-On Vinyl to make these. I linked to the designs that I made in Cricut Design Space. The best part about using that, is you can totally customize these designs once you get into the software.
Watch this video outlining the steps to making a t-shirt with Cricut Iron-On vinyl:
[brid autoplay="true" video="436710″ player="18343″ title="Custom T-Shirt"]
After that, you can hop over to our very detailed post How to Make a T-Shirt with a Cricut for full instructions on how to to this!
What are the best plain t-shirts to use for iron-on projects?
I love Gildan t-shirts which are found on Amazon or at most craft stores. They are great quality and they come in SO many colors. I also like the George brand from Walmart. They are only $3.88 and are long, not to boxy and not too tight.
Check out these other great Father's Day gift ideas too:
World's Greatest Pop Gift Basket
Father's Day Card Printables
Father's Day Printable Coloring Sheet
Soda Pop Father's Day Gift
And our MOST POPULAR Father's Day gift idea: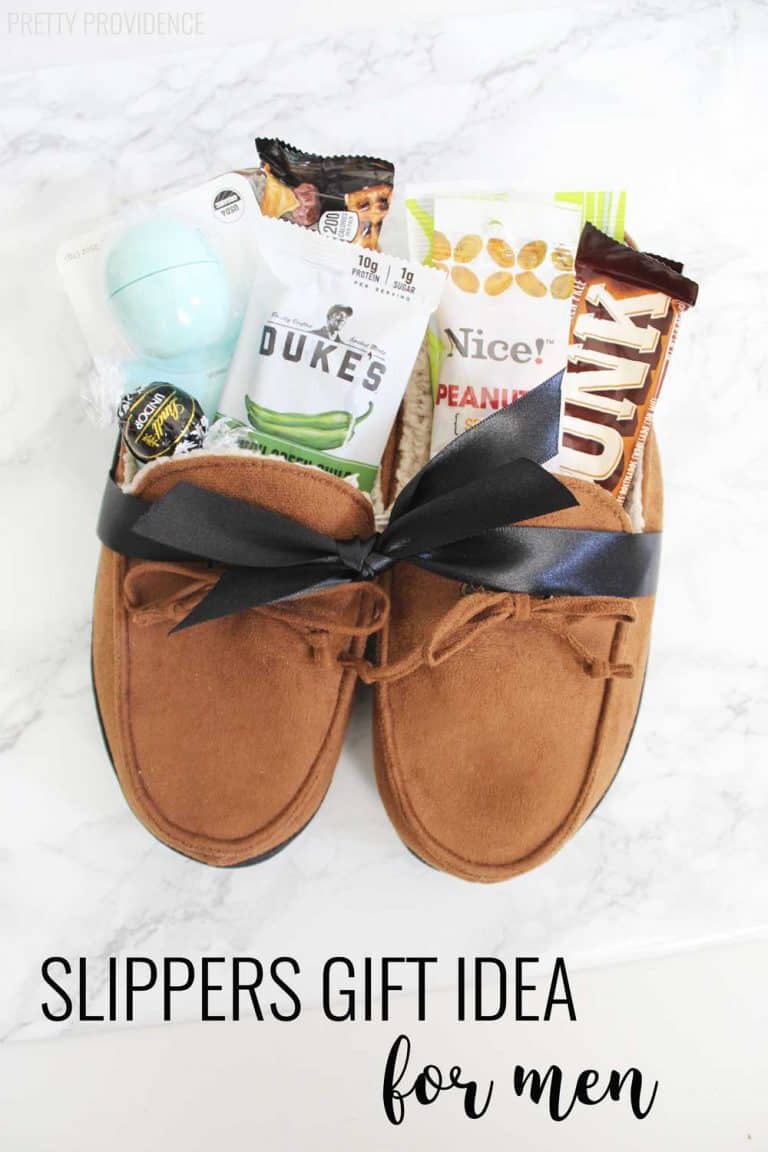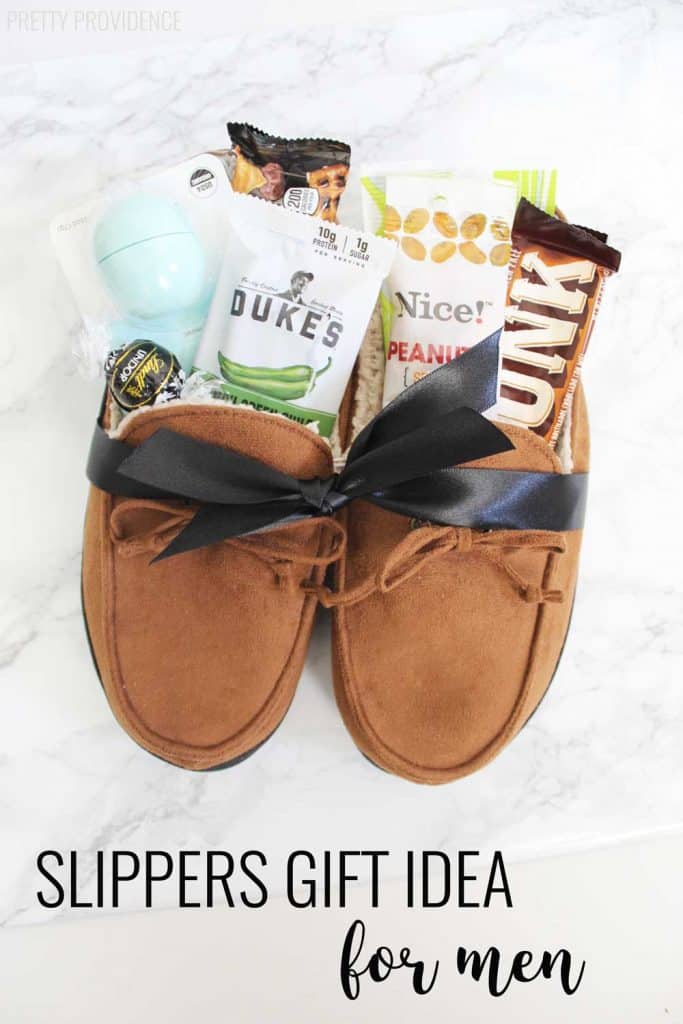 Happy T-shirt making! xo,