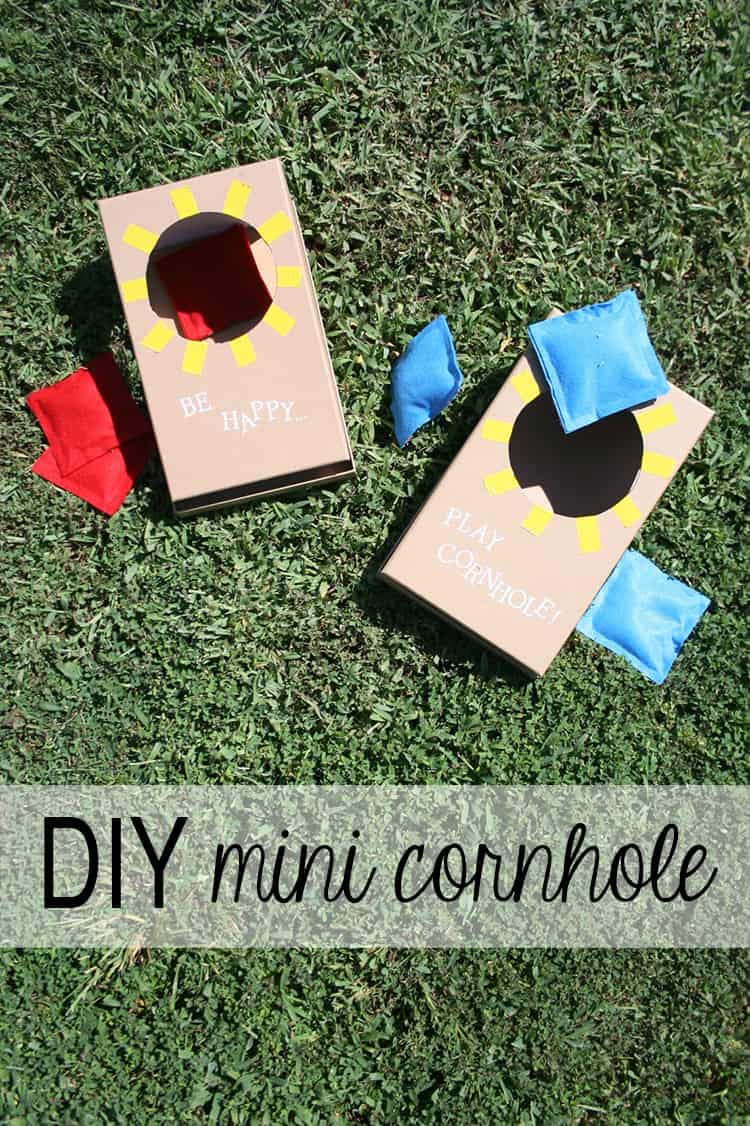 The first time my older son, Gavin, played corn hole was at church and he loved it. He was allowed to throw something as hard as he could across the room. Forget about trying to hit a target, he just liked throwing! But eventually, after playing it some more, he enjoyed the challenge of actually playing the game. Then, while visiting my grandfather, Gavin got to play a travel version that he happened to have. It was so cute and Gav loved it!
That's when I decided to make one for him so he would have it to play at home and it's just his size!
What You'll Need: Two Sturdy Boxes (of the same size), Circle Template, Exacto Knife, Tape, Stickers/Paint/Etc for Decorating, Felt, Sand (or beans for weight), Two Thin Canvases (see below for more detail)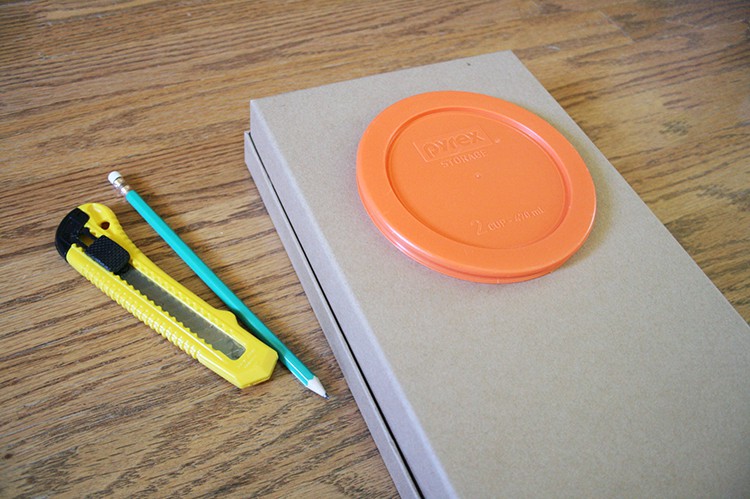 Start out by flipping your boxes over and tracing a large circle on each of them. My boxes for "nesting boxes" from Hobby Lobby that are the same size. (If you choose to use these, they are the ones that are $2.99.) Cut out each circle with the Exacto knife.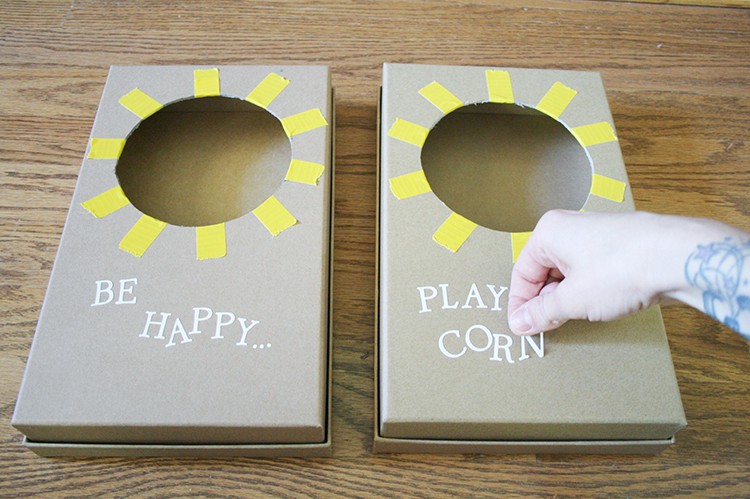 There will undoubtedly be some funky areas unless your really skilled with an Exacto, so place some tape over the less than desirable areas. I used thin Duck Tape and made it into the shape of a sun. Decorate the rest as you wish.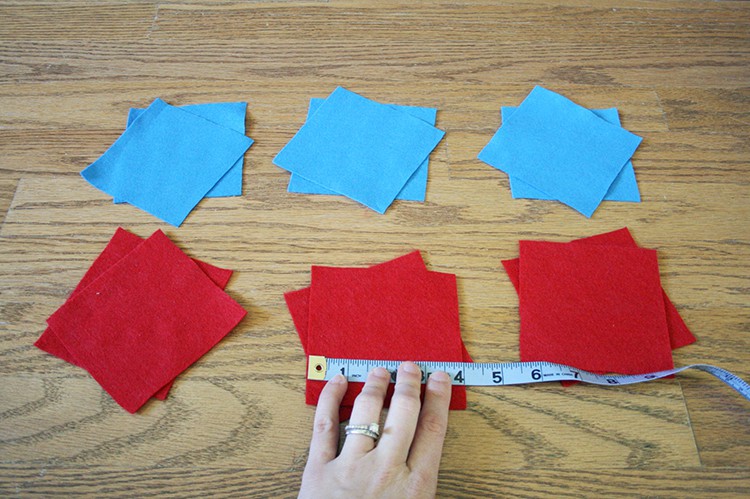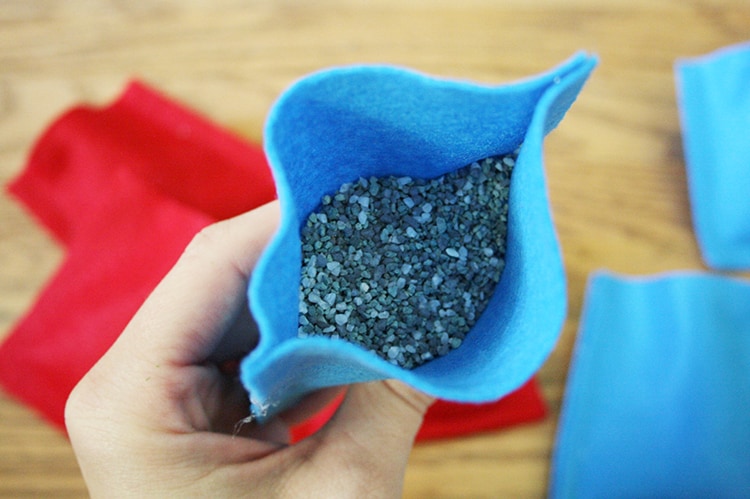 For the beanbags, cut out squares of felt that are one inch smaller than the hole you cut out. In my case, the hole was five inches across so I made my squares 4×4 inches. Remember to cut out two squares per bean bag. Glue three sides of the squares together, fill with sand (or beans), and seal up the fourth side. Hot glue works just fine for these.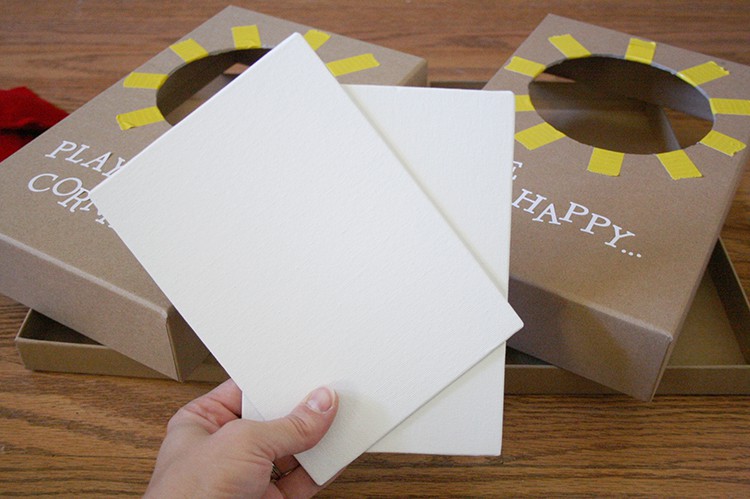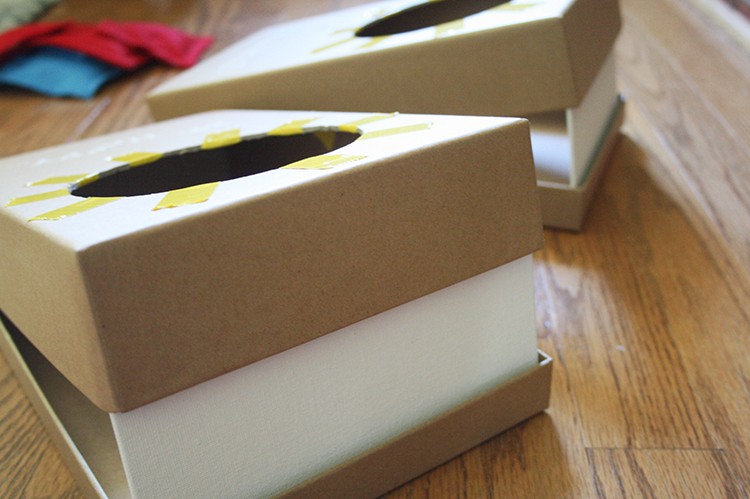 To set up your game, take the thin canvases and fit them into the top of the side with the hole in it and prop it up in the lid. Now you're ready for some cornhole!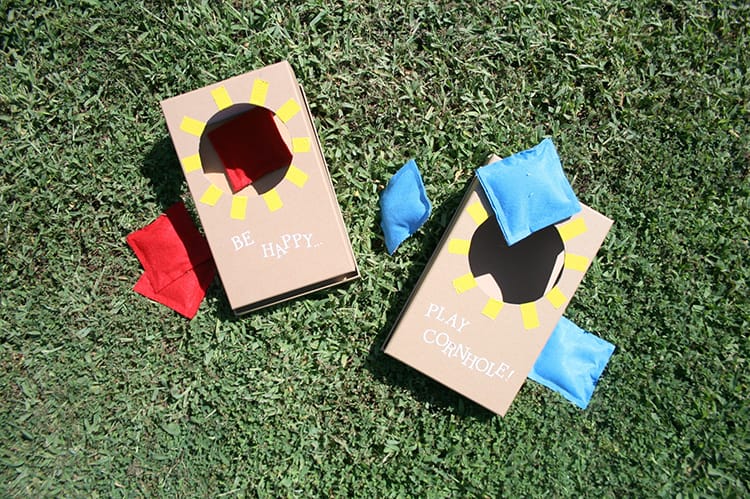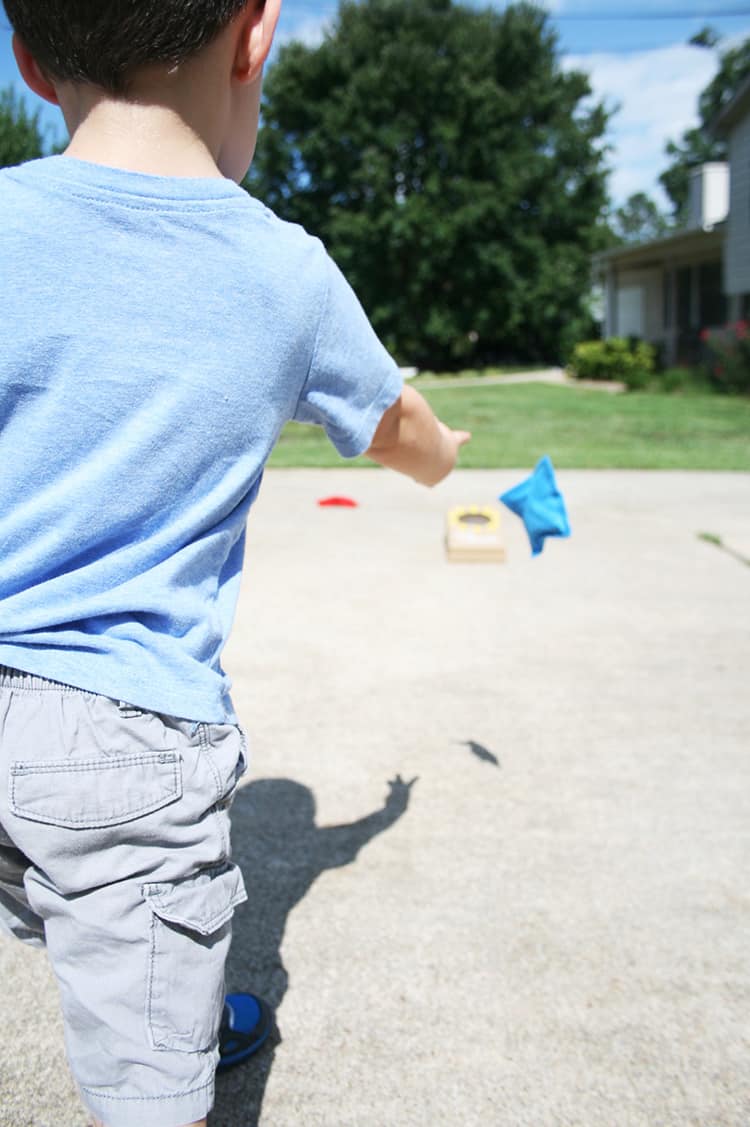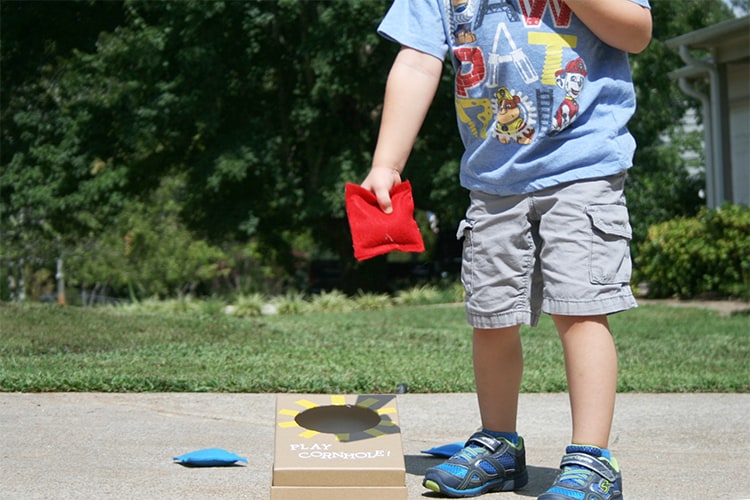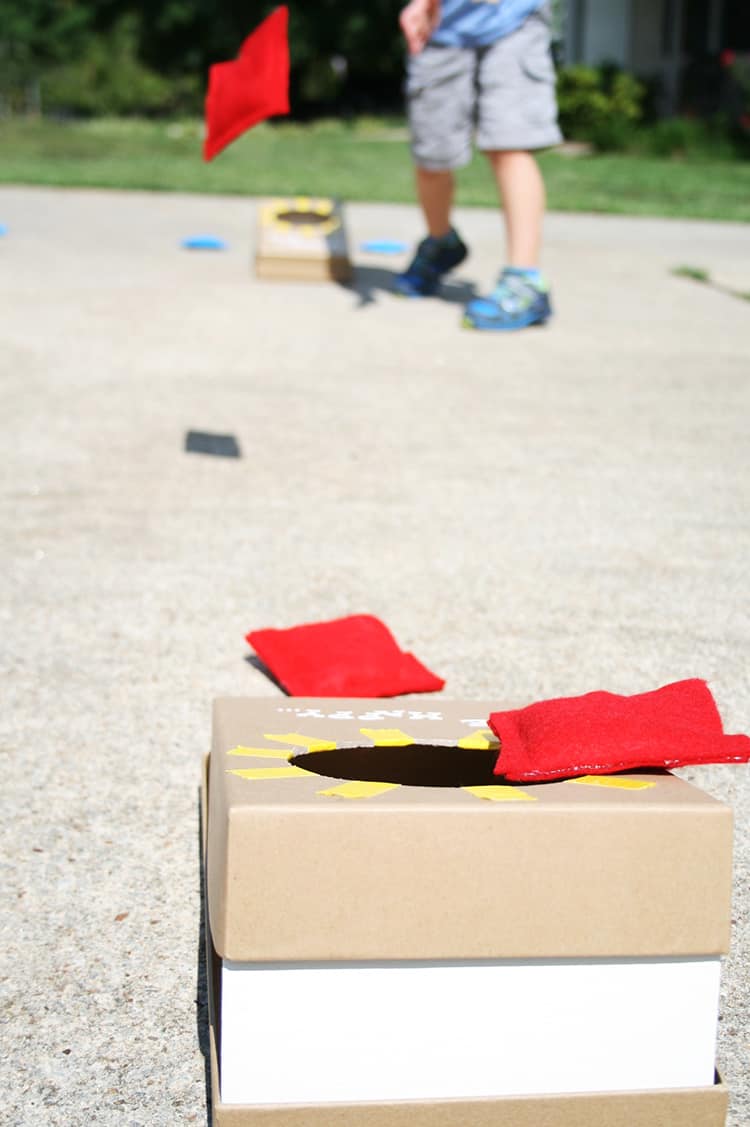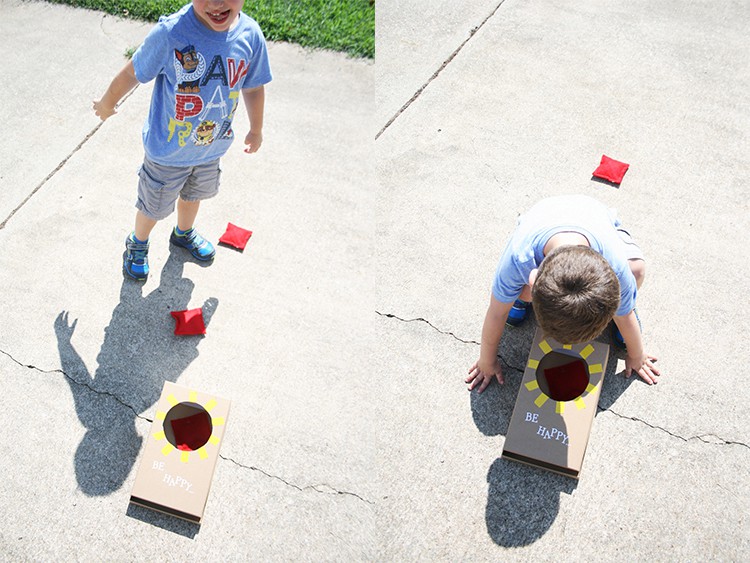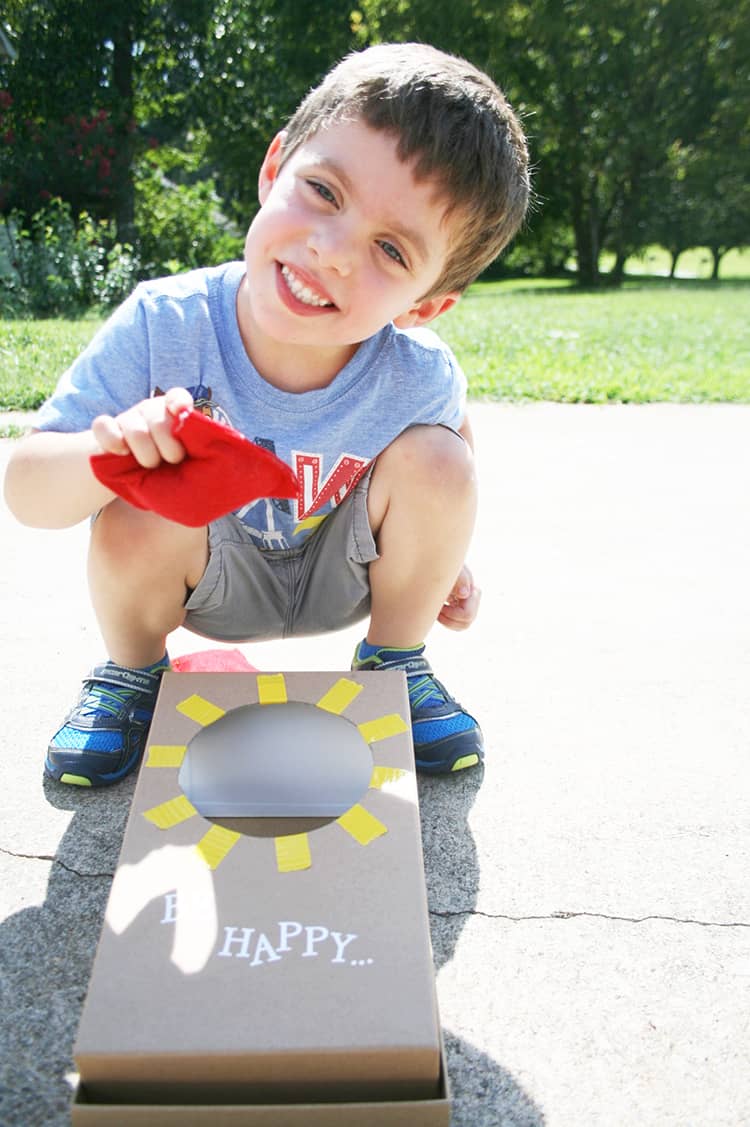 I love watching Gavin play with his new game. He has so much fun with it!
Want to check out more kid friendly DIYs? Check out my story magnets and my super simple toy car garage!
XO, Kelly