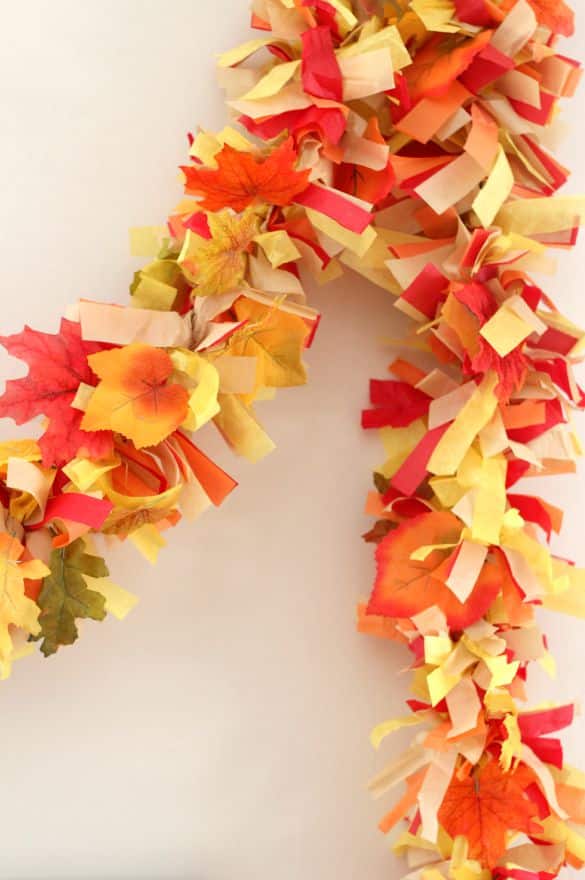 Hi there! This is Louisa from Ice Cream Off Paper Plates sharing an easy DIY decoration for a fall party. We still have a couple weeks of hot summer weather ahead of us, but sweater weather is around the corner and it's never too early to start planning your back-to-school party, fall-themed shower or autumn wine and cheese evening. So keep reading because you'll want to pin this simple garland made from tissue paper and faux fall leaves.
This project is awesome because it requires only a few supplies: tissue paper in a few colors, an assortment of faux fall leaves, a stapler, and scissors. Select tissue paper in fall hues, such as yellow, gold, brown, orange, or red. Purchase artificial fall leaves in a variety of colors too; I bought a few bunches for a few dollars at the local Dollar Tree.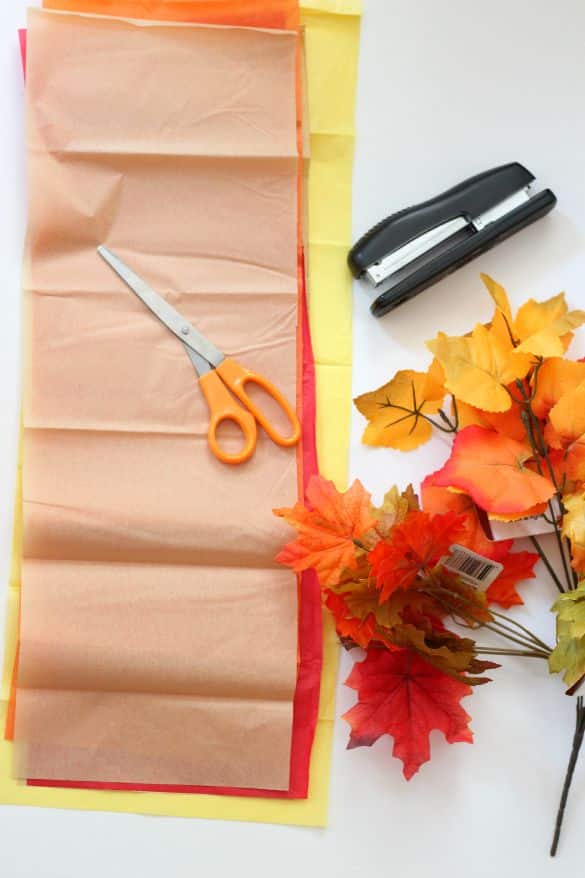 To begin making the garland, layer about four or five sheets of the tissue paper in a pile. Cut the sheets in half from the short side of the rectangular sheets, so that you have two sets of long rectangles of tissue paper. Take one of the piles and fold it loosely in half. Then begin cutting a fringe in the tissue paper along the unfolded edge, making sure not to cut all the way through the folded side.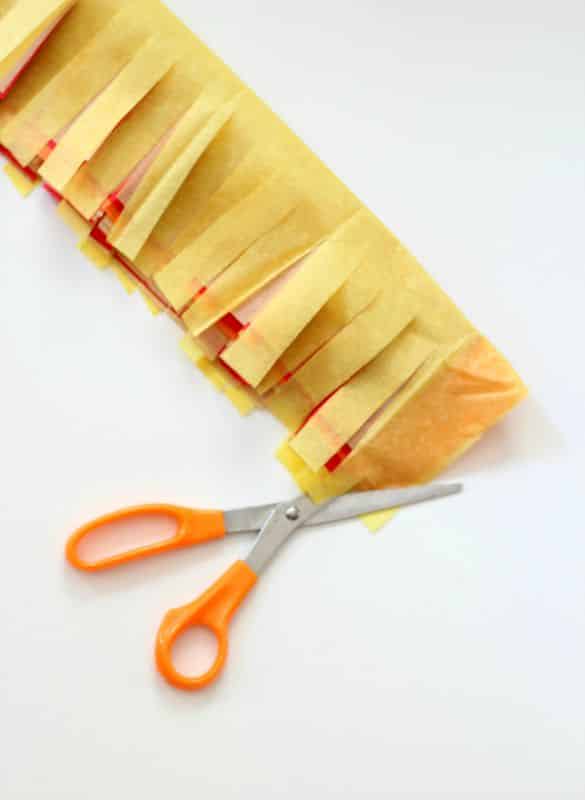 Once you've cut a fringe the entire length of the tissue paper, unfold the pile and staple the sheets together in a few spots along the middle.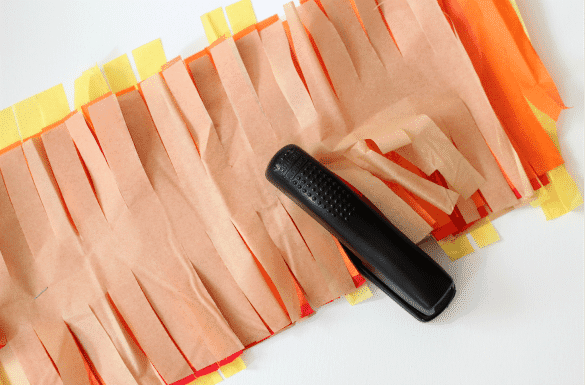 Take the stapled tissue paper and tightly twist along the center of the strip.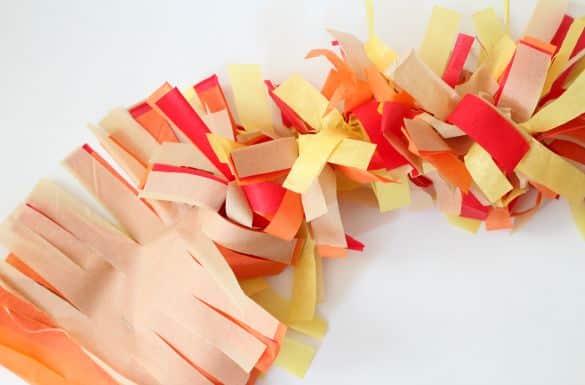 Cut faux leaves off the bunches. Then staple the individual leaves randomly and evenly to the twisted strip of tissue paper.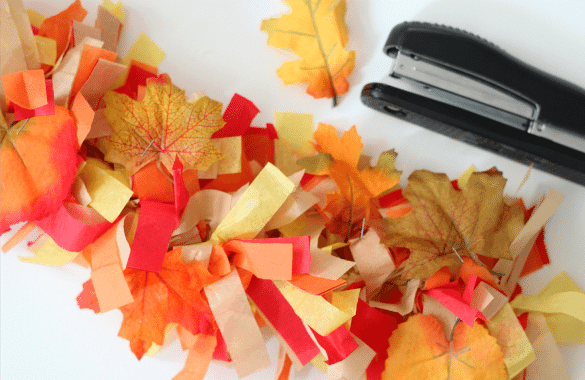 Repeat the steps above and then staple the strips together to make the garland longer. You can repeat and add as much as you'd like.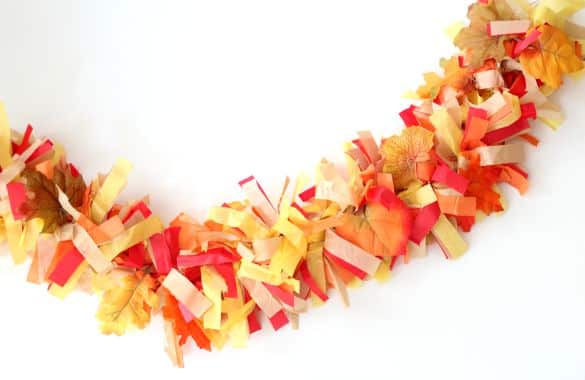 How cute and perfect for fall is this garland? It looks just like a colorful autumn tree. Besides being cheap, simple and easy, this garland is also great because it's so light; you can hang it anywhere with ease. Hang it along with a "Falling in Love" sign for a perfect bridal shower decoration. Or strewn it on a mantle for a fall dinner party. There are many possibilities for this festive fall garland, so have fun with it!