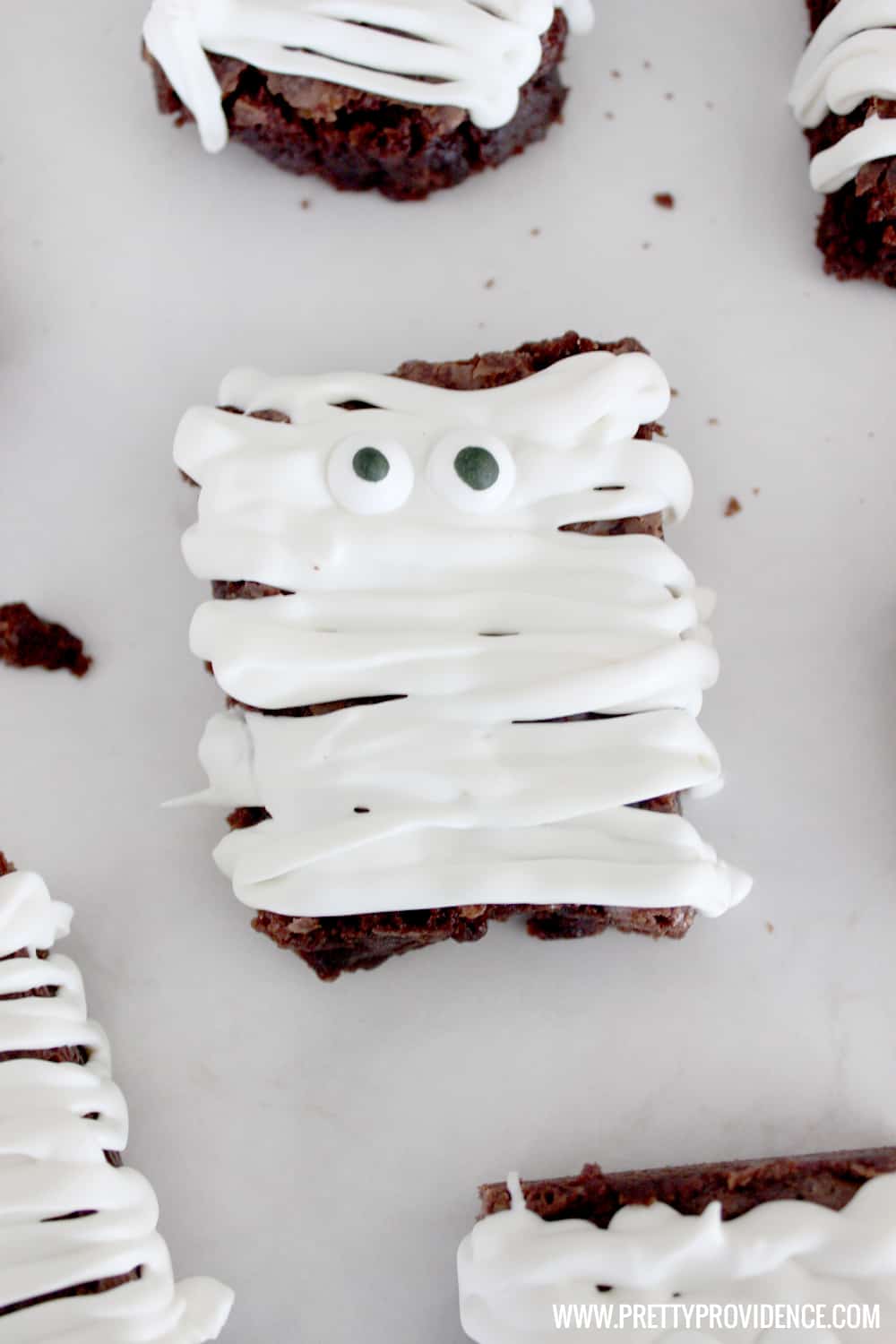 Hey friends! I'm so excited to be sharing these fun and easy mummy brownies with you guys today! I am a sucker for themed treats– mostly because my kids love them so much! The best thing about these brownies  (besides that they are freaking delicious) is how simple and fun they are to make! I love baking with my littles and these are definitely simple enough for kids to be able to help in the creating!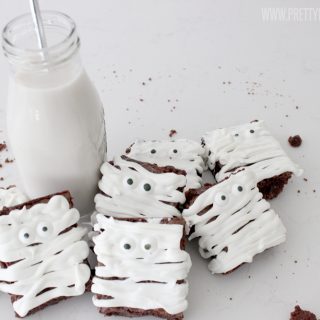 Easy Mummy Brownies

Ingredients
one batch of your favorite brownies
candy eyeballs
Instructions
Bake your brownies according to recipe or package directions and place in the freezer to cool.

While brownies are cooling melt your chocolates over a double boiler or in the microwave.

Pour melted chocolate into a small ziplock bag and cut a small opening in one of the corners.

Cut your brownies into desired sized rectangles.

Squeeze melted chocolate out of your ziplock and onto your brownies in a back and forth zig zag motion.

Immediately place eyeballs onto melted chocolate.

Put finished mummies in the fridge to set.

Enjoy!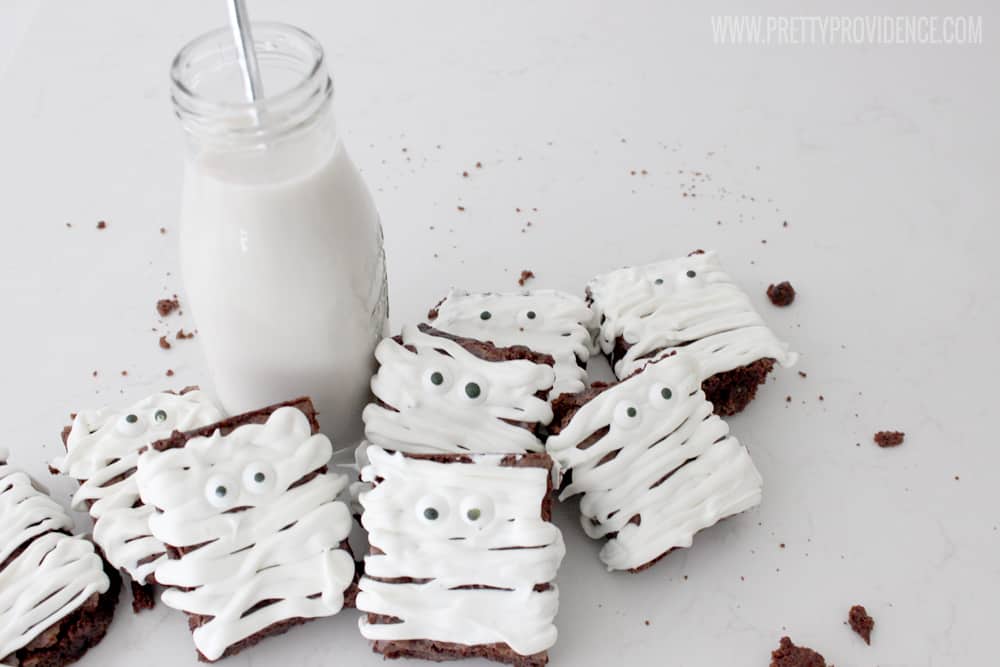 These can be made from your favorite from scratch brownie recipe or using a box mix! I made these ones using this ghirardelli box mix and they were delicious!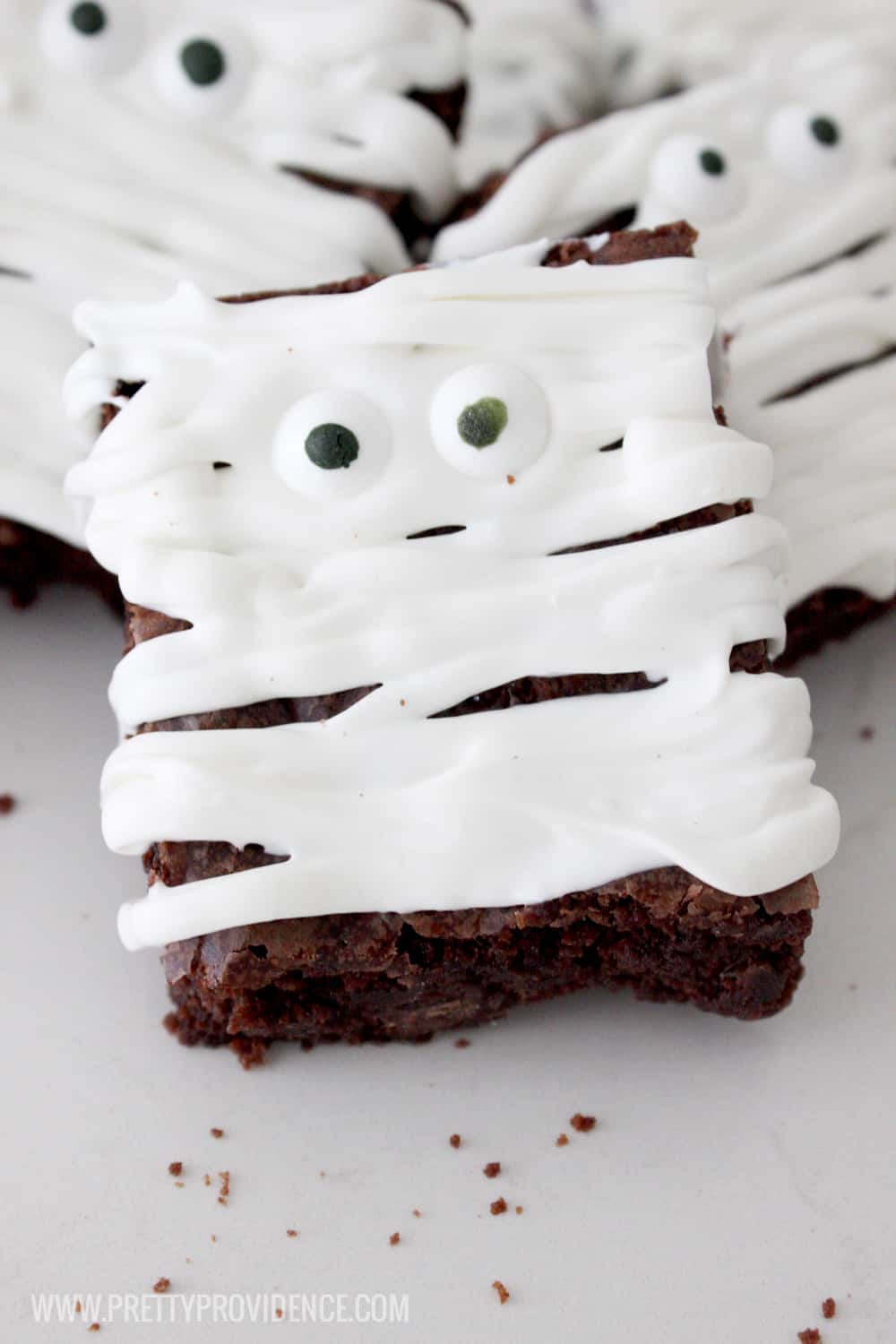 Mmm. White chocolate and brownie is definitely a new favorite combination for me! They compliment each other so well!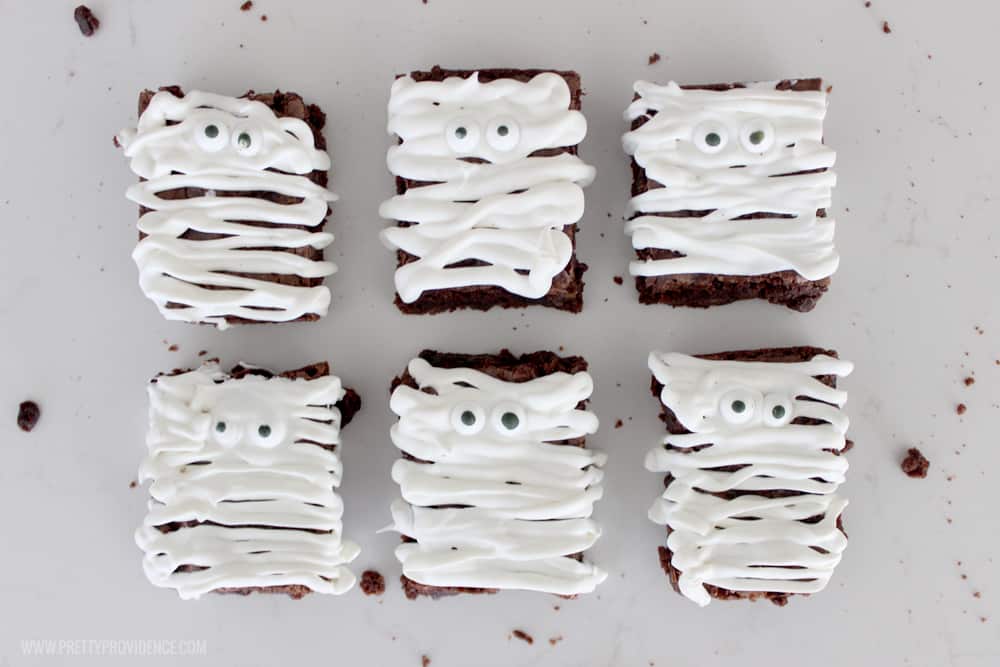 Aren't they adorable?! I gaurantee everyone will love these cute little mummies at your Halloween gatherings this year!
xo,