There is nothing like warm comfort food during these cold winter months is there? I just love putting dinner in the crock pot in the morning and going about my day and coming home from carpool pick up to the smell of a delicious roast filling the house! When it comes to crock pot meals this pepsi pot roast is one of my favorites! It has a unique flavor and can pair with pretty much anything, but I usually serve it with potatoes and whatever vegetable I have on hand!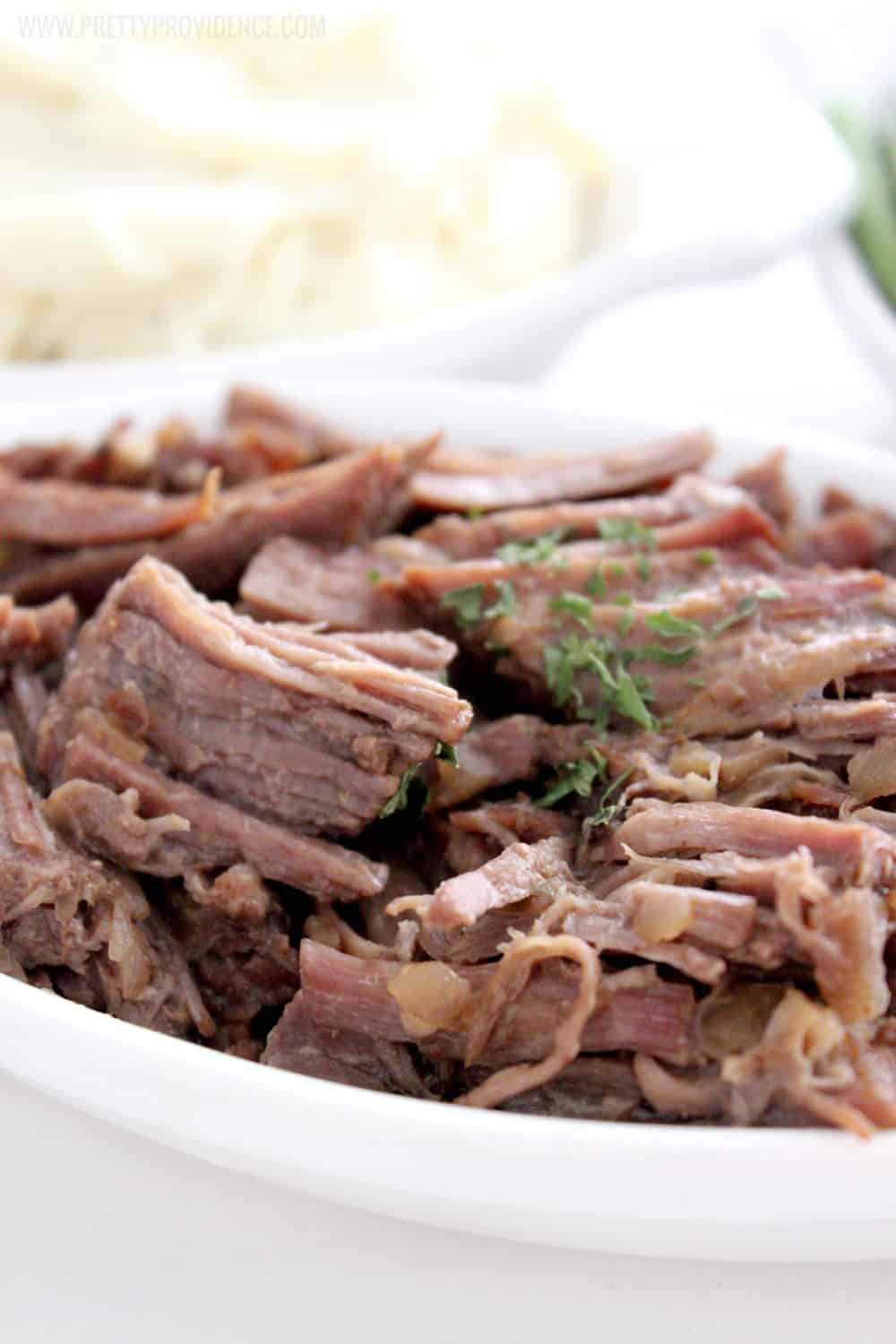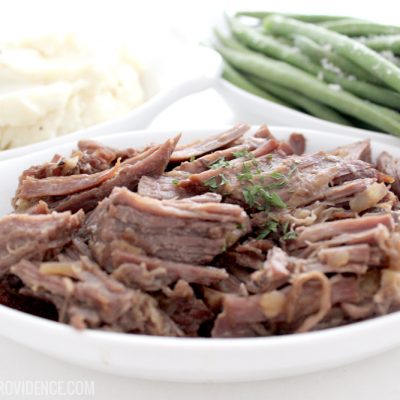 Easy Pepsi Pot Roast

Ingredients
pot roast 3-4 lbs
1 can cream of mushroom
1 package dry onion soup mix
16 oz . bottle Pepsi
Instructions
Add all ingredients into the crock pot and cook on high for about 6 hours or until roast is tender and shreds easily! Enjoy!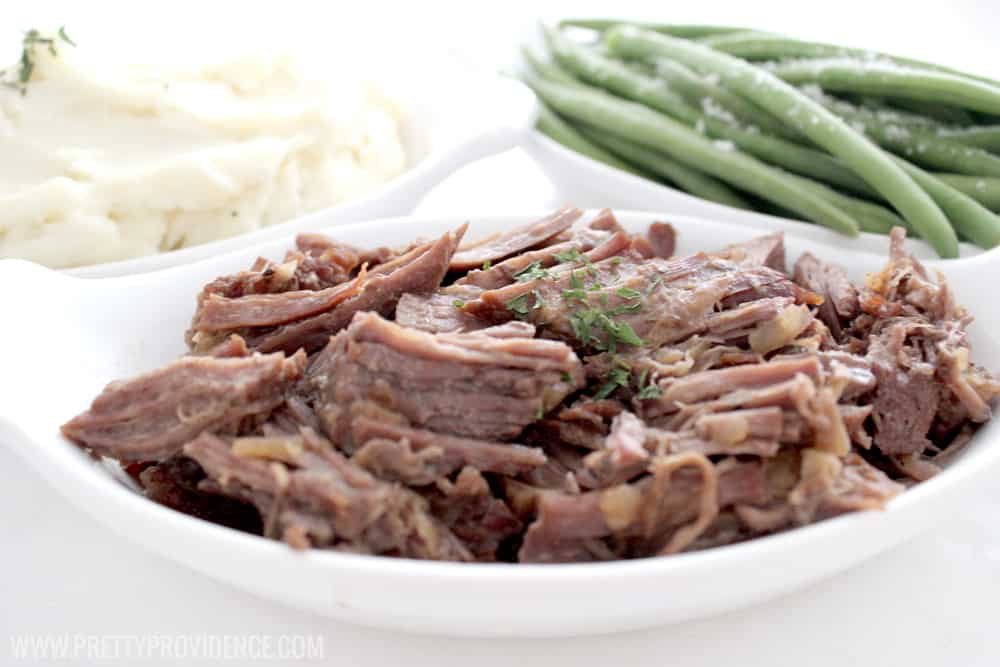 This is also a great meal to serve company because it's low stress, but always delicious!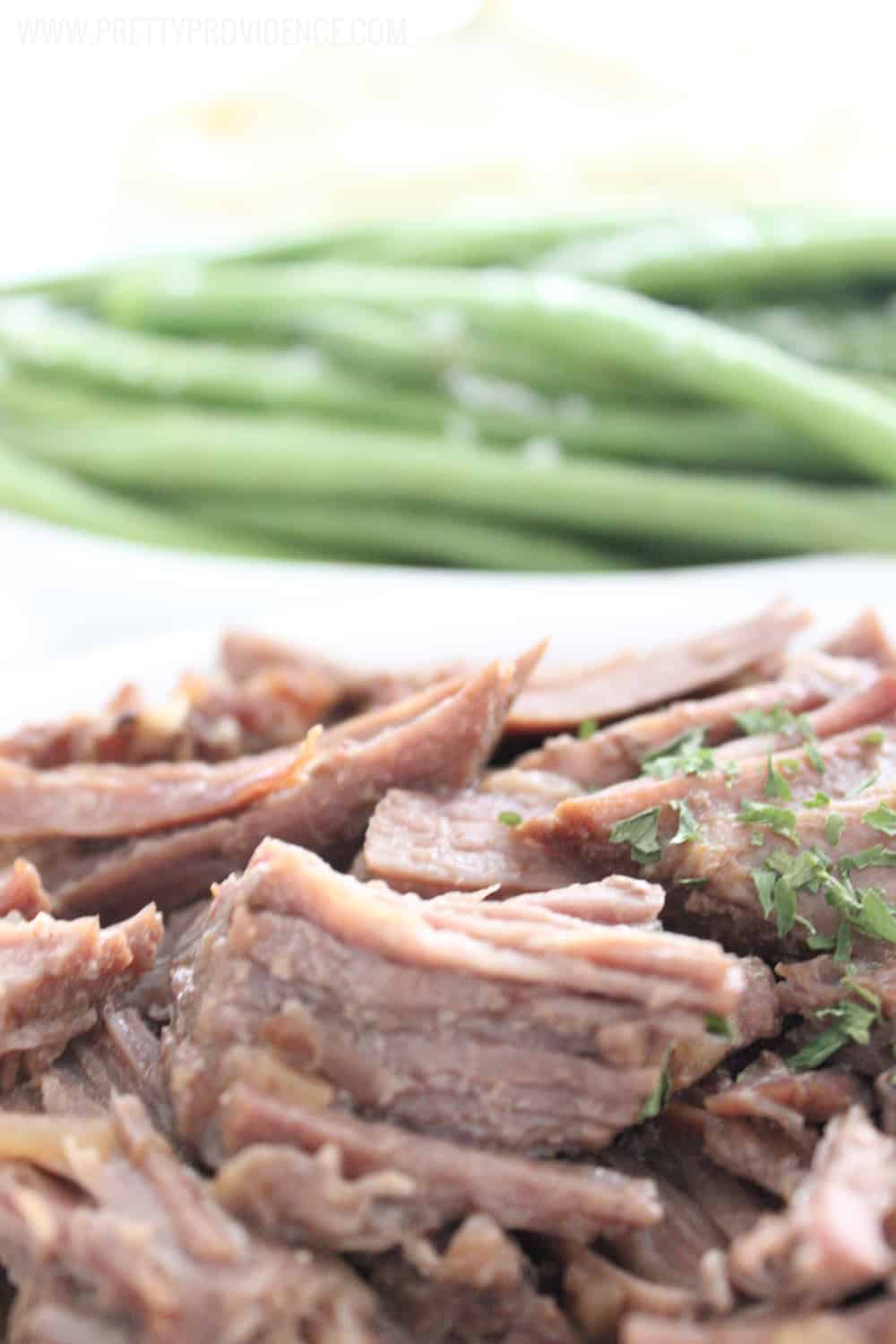 Happy week everybody!
xo,