During these cold winter months my crock-pot is literally a dinner saver. The evenings really do feel shorter with it getting dark so early and nothing starts my day off on the right track like having dinner in the crock-pot first thing in the morning! Not to mention, who doesn't love the smell of comfort food in the kitchen after a long day? I love this easy beef stew because not only is it hearty and flavorful but it is chock-full of veggies and pretty guilt free! It has become a staple at our house lately and I know you will love it!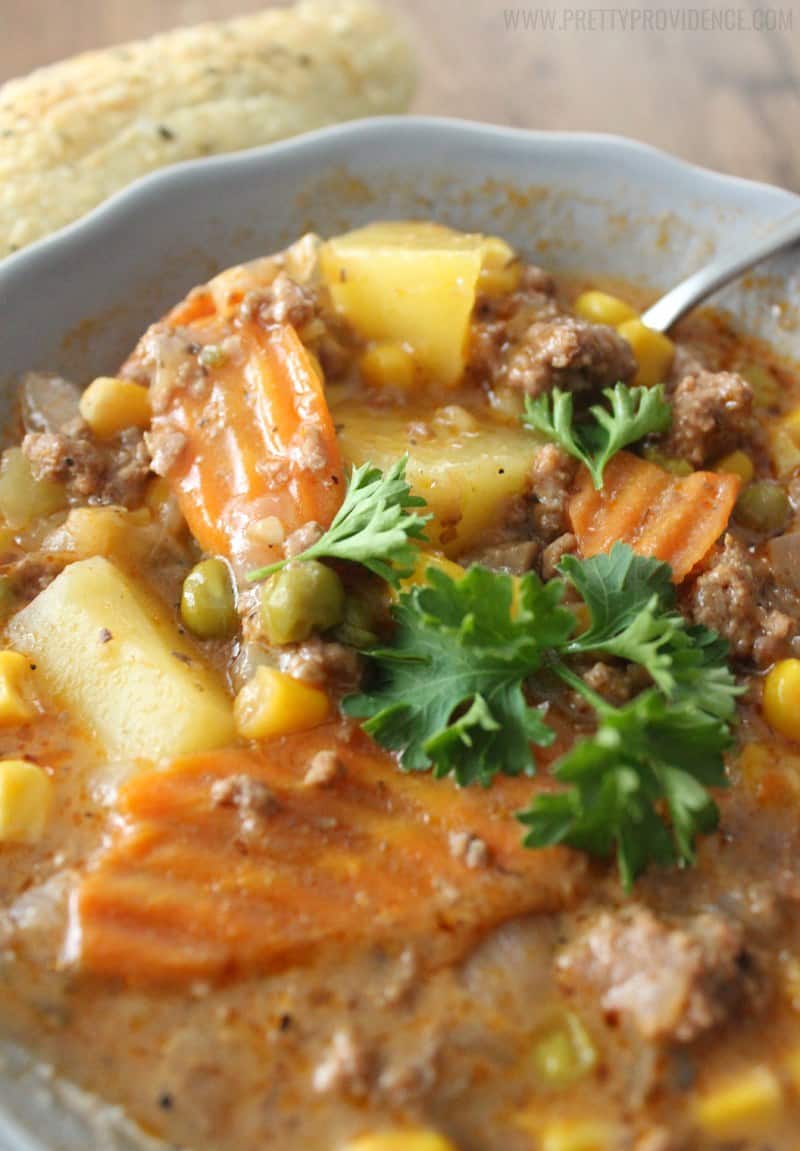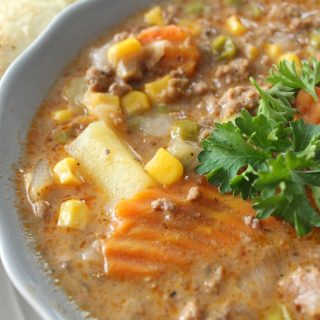 Easy Crock-Pot Beef Stew

Ingredients
1 lb . lean ground beef
1 small onion chopped
2 cloves minced garlic
1 can cream of mushroom soup
1 cup vegetable broth
1/2 cup tomato-vegetable juice cocktail like V8
2 tsp . Worcestershire sauce
4 potatoes peeled and diced
1 can corn drained
1 cup peas
1 cup sliced carrots
1 tsp . dried celery flakes
1 tsp . salt
1/2 tsp . ground black pepper
1/2 tsp . dried marjoram
1/2 tsp . dried thyme
Instructions
Cook hamburger with onion and garlic until onion is soft and meat is cooked through, about 8 minutes. Drain excess grease.

Add mushroom soup, vegetable broth, vegetable juice, and Worcestershire sauce to crock-pot and stir to combine.

Drain hamburger mixture and add to crock-pot.

Stir in potatoes, corn, peas, carrots, celery flakes, salt, pepper, marjoram and thyme.

Cook on low for 8 hours or on high for 4 hours. When finished sauce should be thickened and vegetables cooked through.

Enjoy!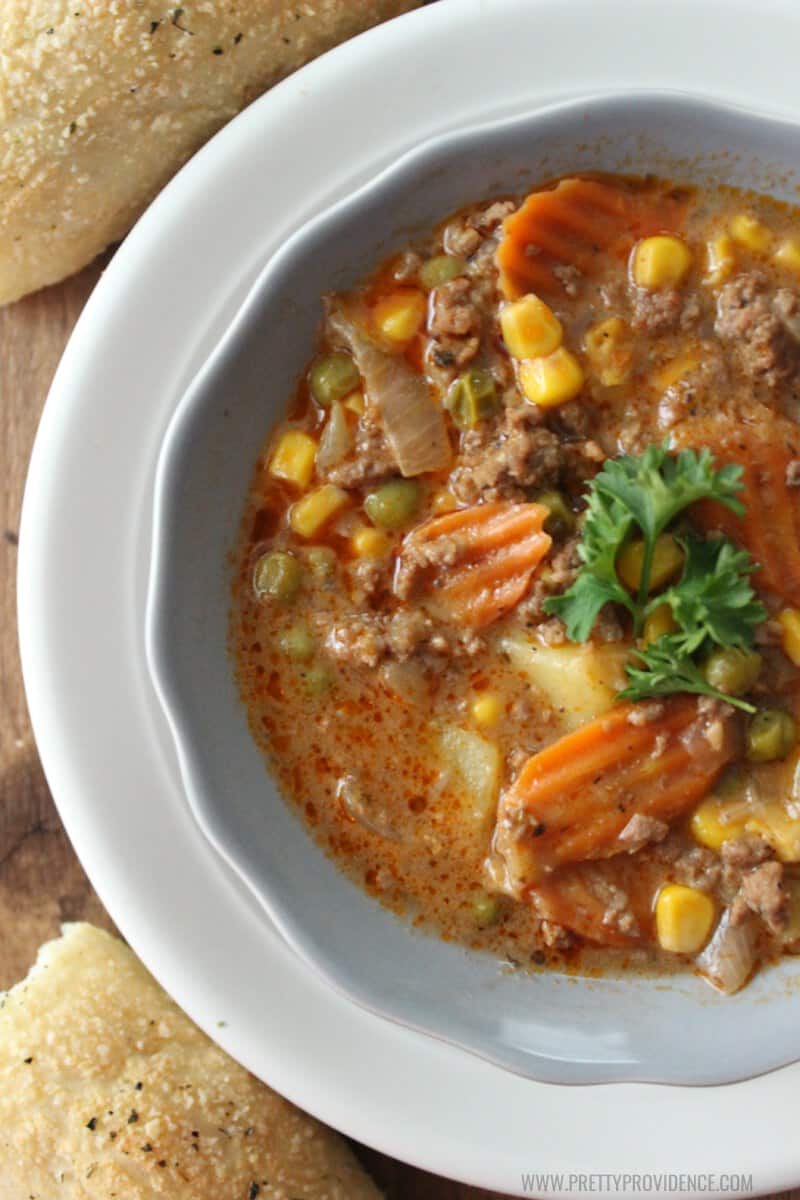 The best thing about this stew is that it tastes even better the next day! Serve with warm bread or a green salad.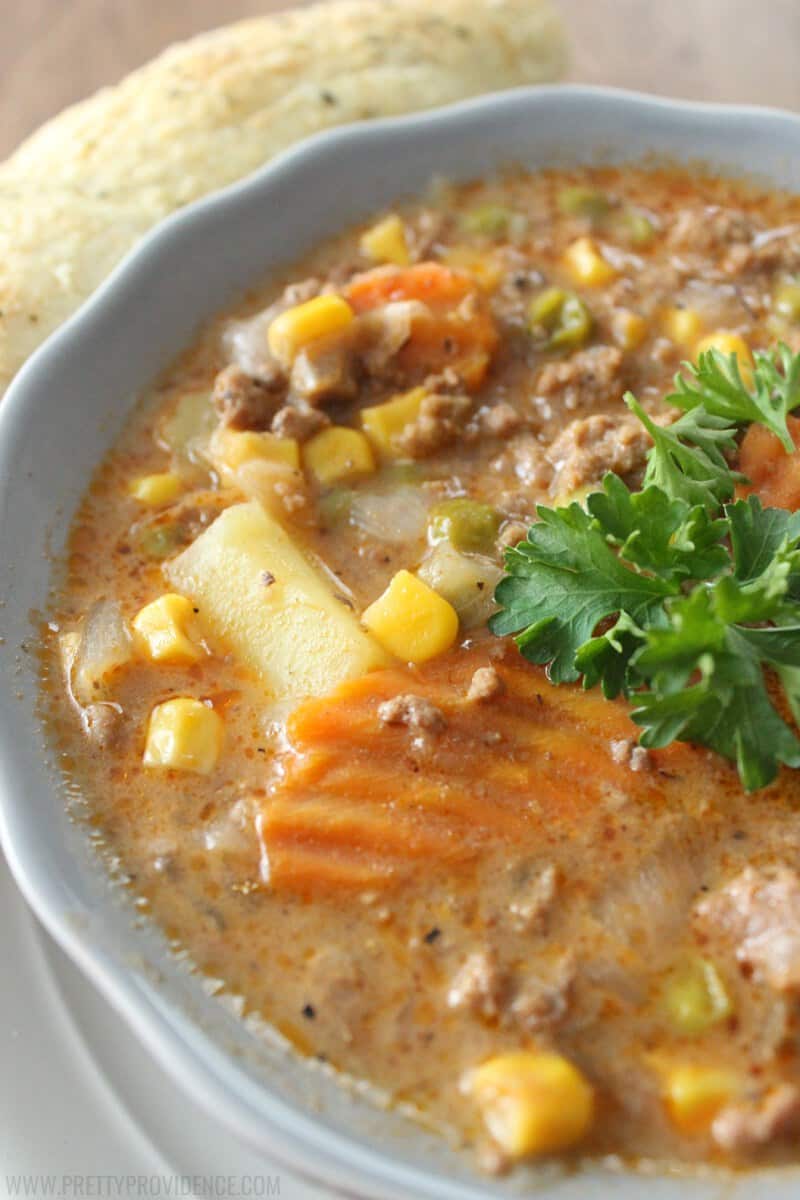 Let me know how you like it!
xo,

If you liked this post you will probably love our easy slow cooker polynesian chicken or our creamy and healthy potato soup.