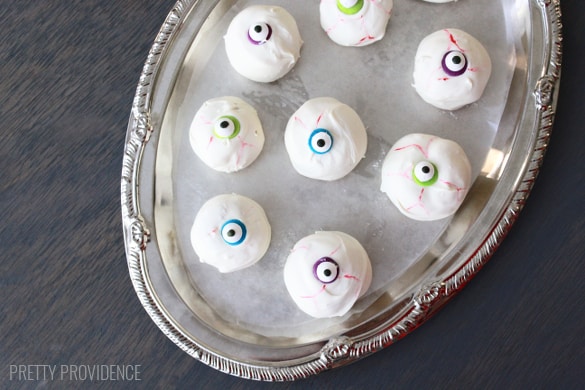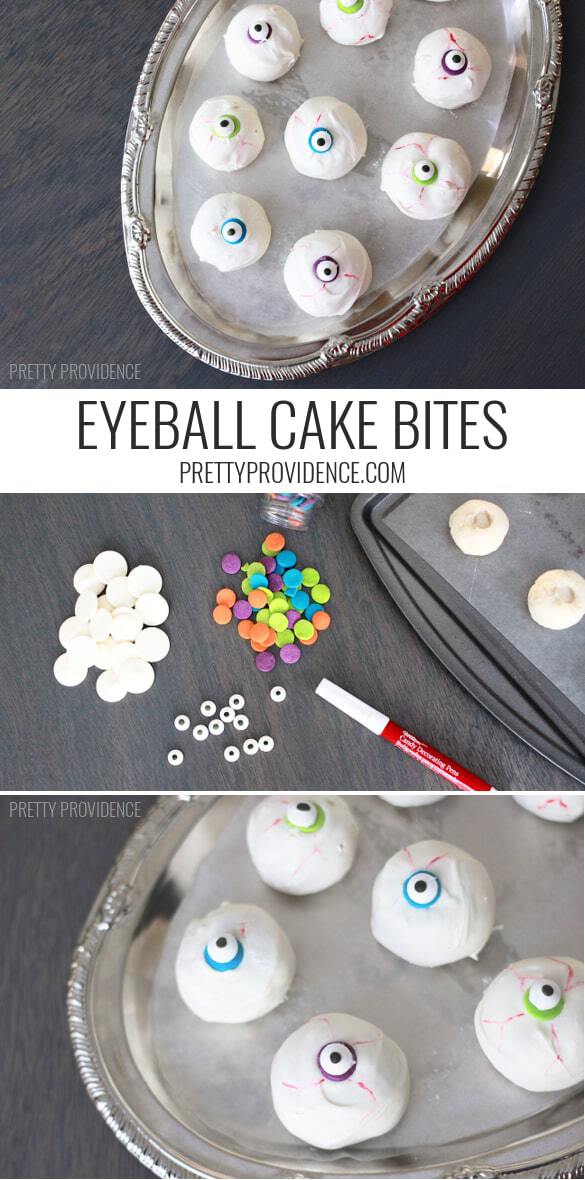 Hey kids! I have another fun Halloween treat idea. Have you ever had cake bites? They are so dang good, and probably the best thing about them is that you can decorate them so many different ways. The possibilities are pretty much endless. So, what better for Halloween than some delicious eyeballs on a platter?
Here's how you make them:Ingredients:
Our Latest Videos
1 Cake [already baked] flavor of choice
8 0z frosting of choice
1-2 bags of white candy melts (more is better)
Jumbo confetti sprinkles
Wilton Candy Eyeballs
Red candy decorating pen
Parchment paper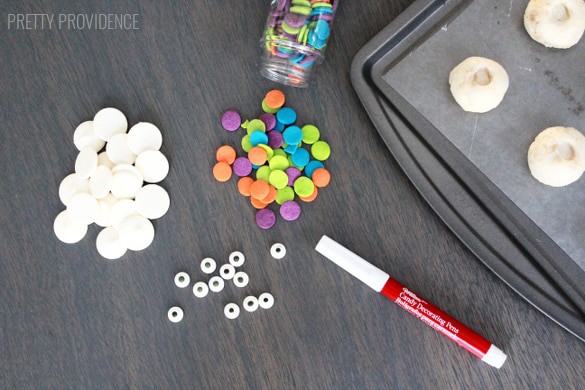 Instructions:
Quick note before we begin: these take a few hours to make just because of the baking, assembling, freezing, then cooling time. All of the steps are simple, there are just waiting periods in-between and you can't rush them! :)
Crumble your entire cake up. I know… it seems sad at first but it will be so much better! Combine it with the frosting until it's mixed well. Refrigerate for 15-20 minutes. Prepare cookie sheets with parchment paper.
Roll dough into 1-inch balls and put a small fingerprint in the middle of each. Place them an inch or so apart on cookie sheets. Put in the freezer for a few hours.
When your cake bites are frozen, start melting the candy melts according to package directions. Be sure to follow the directions exactly, candy melts can be finicky! Dip cake bites in melted candy, one by one and place them on wax paper to cool. Before they cool, add a sprinkle to each bite in the fingerprint.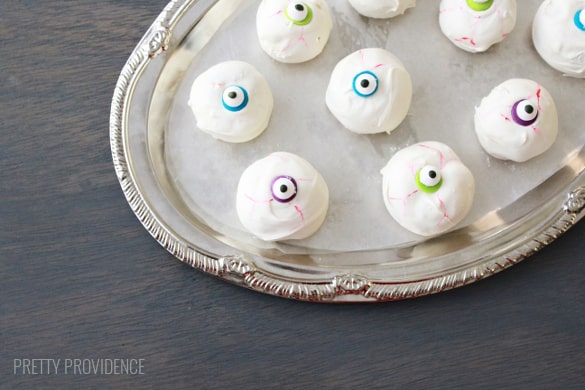 After all of your cake bites are dipped, take candy eyeballs and one by one dip the bottoms of them into melted candy, then place it on top of the sprinkle.
After cake bites are room temperature, use a red candy decorating pen to add veins. This is optional but makes them totally creepy!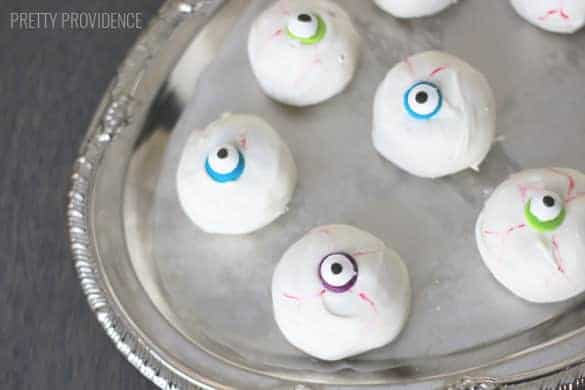 I made these for my last Halloween party and they were a huge crowd-pleaser with kids and adults. I know you'll enjoy them!