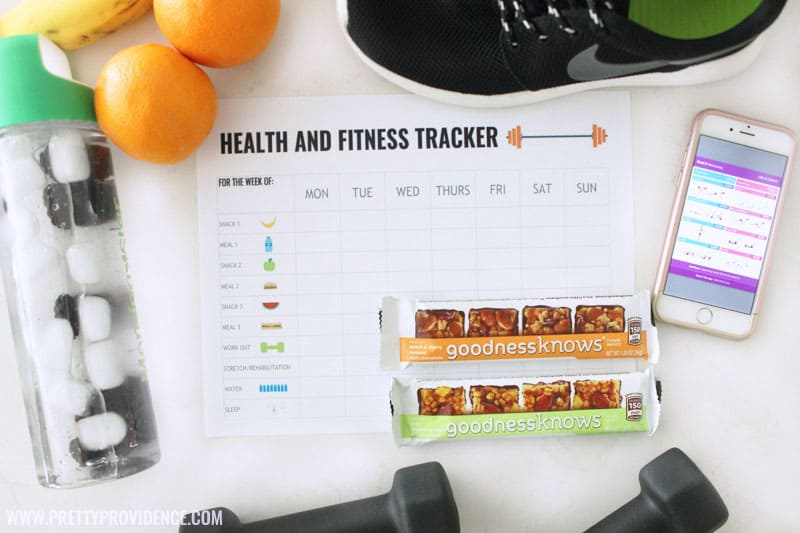 Hey friends!!! I am super excited about today's post! Since my last baby was born (I cannot believe he is 9 months old already.. wah) I have been really good at working out. For the very first time in my life, I am working out consistently and loving it. Not only have there been physical benefits, but I have seen so many mental and emotional advantages as well. Because I had previously been doing basically no exercise and eating whatever the heck I wanted, I decided to tackle one issue at a time. So now that I have the exercise under control I am really working hard to eliminate all the crap I've been feeding my body. 
For me, so much of the garbage I put into my body is completely unconsciously done. I have found that I do not eat clean if I don't track what I eat, but counting calories is just not maintainable (or enjoyable) for me. So, I realized the way I have had the most success is by simply writing down everything I put into my mouth. I also do much better when I am eating three small meals and three filling snacks (so pretty much constantly eating… haha) so I made myself a printable chart where I can quickly jot down whatever I eat, as well as when I exercise and drink my water and it has been a total GAME CHANGER you guys.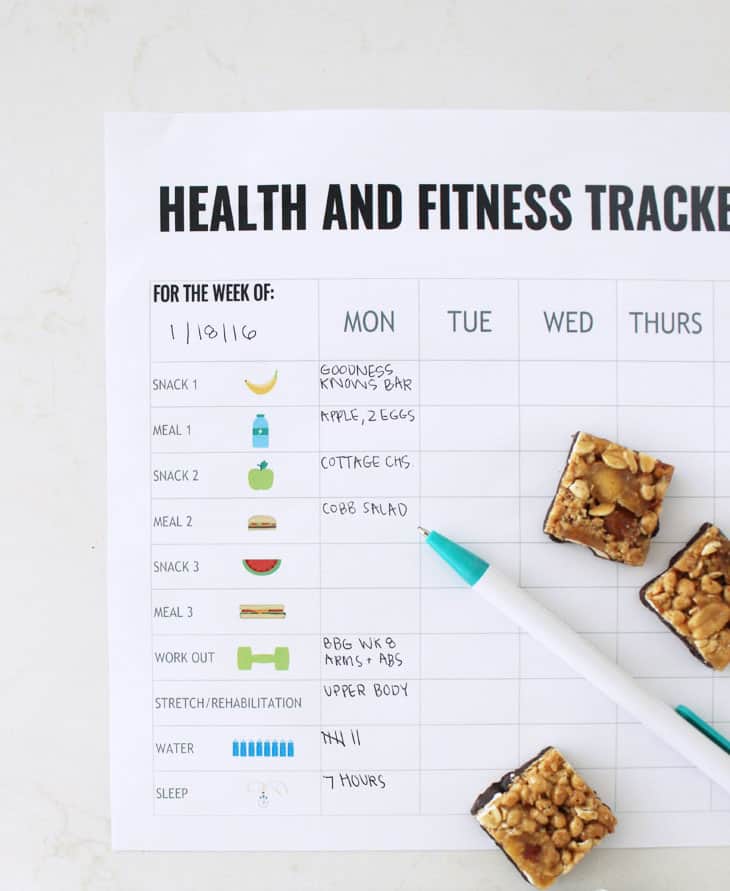 Speaking of eating three filling snacks a day, these goodnessknows bars are where it's at. I typically eat one every morning first thing before I work out, because it fuels me up and gives me energy without making me feel sick or sluggish. They are amazing you guys. My favorite is the cranberry, almond, dark chocolate (the red ones), but the apple, almond and peanut dark chocolate and the peach and cherry almond dark chocolate are amazing as well! They are a great substitute for curbing that ice cream/brownie craving I get every night right after dinner.
Download your own free printable health and fitness tracking sheet here.
Also you guys, blackberry water is my new favorite. You've gotta try it out.
Best of luck with these new years goals, everybody!
xo,

P.S. If you liked this post you will probably love our healthy buffalo chicken bowls our gift guide for fitness lovers.
This is a sponsored conversation written by me on behalf of goodnessknows. The opinions and text are all mine.