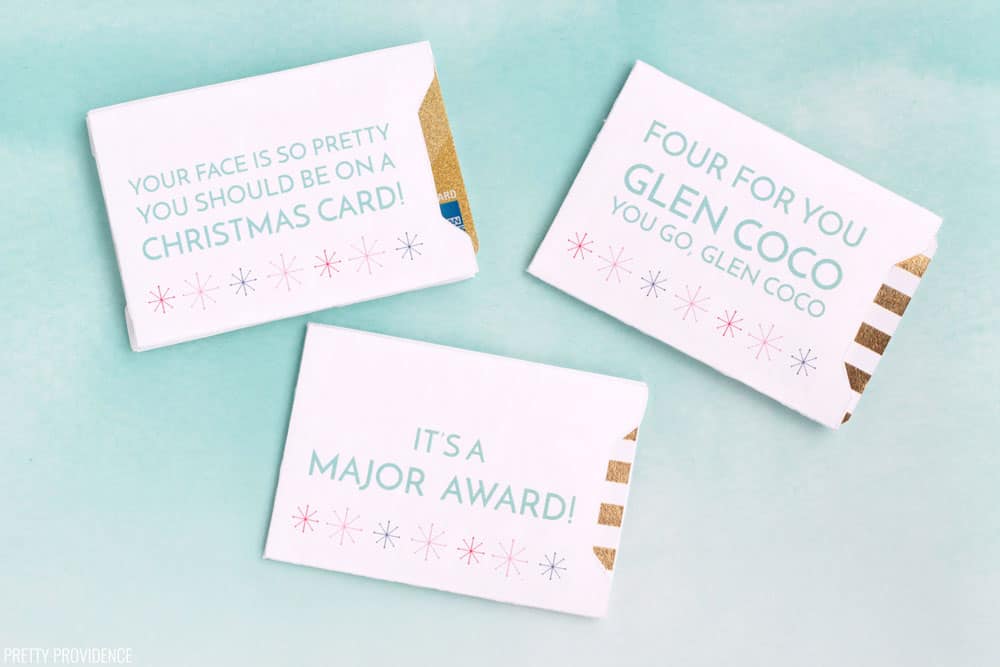 You guys know I love giving gift cards and have made free printable gift card sleeves before (find them HERE and HERE!) This year I wanted to make some funny ones, specifically with some with quotes from some of my Christmas movies. Elf, A Christmas Story, and okay, so Mean Girls isn't technically a Christmas movie but some of the funniest scenes happen to be around Christmas – like when Glen Coco gets 4 candy grams and Gretchen Wieners famously gets NONE.
Jessica also suggested I make one that just says "You are very hard to buy for" and you know what? I think it's going to get a lot of use! Haha, don't we all have people that we have a hard time finding gifts for? Yes. Yes we do.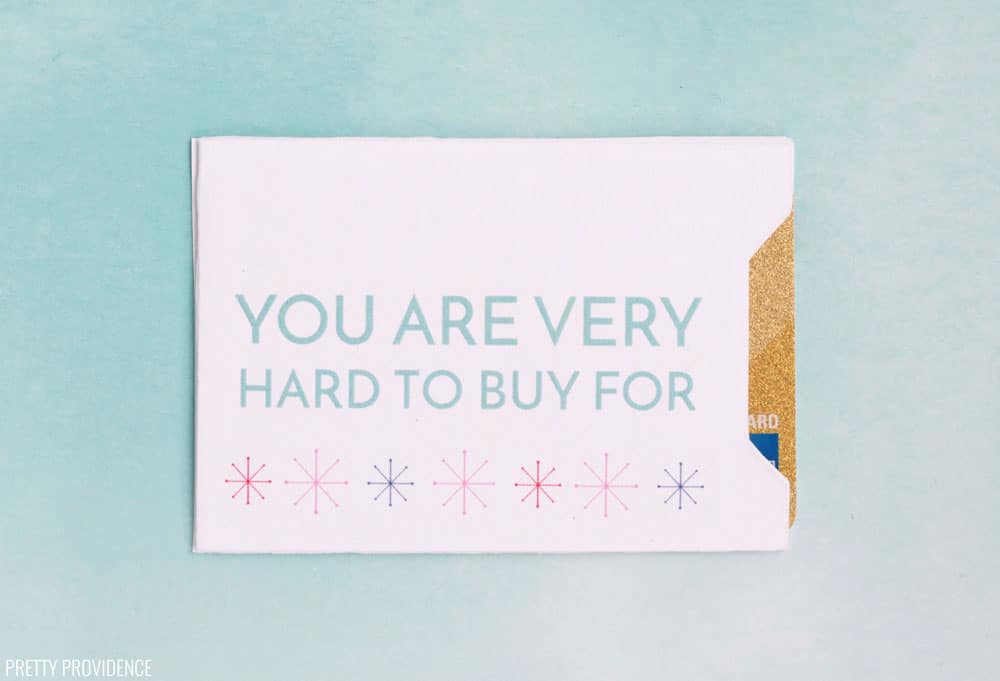 I really love these. They are so versatile, you could even just cut out the front part and use it as a gift tag!
Give this with 4 candy canes and your friends will be cracking up…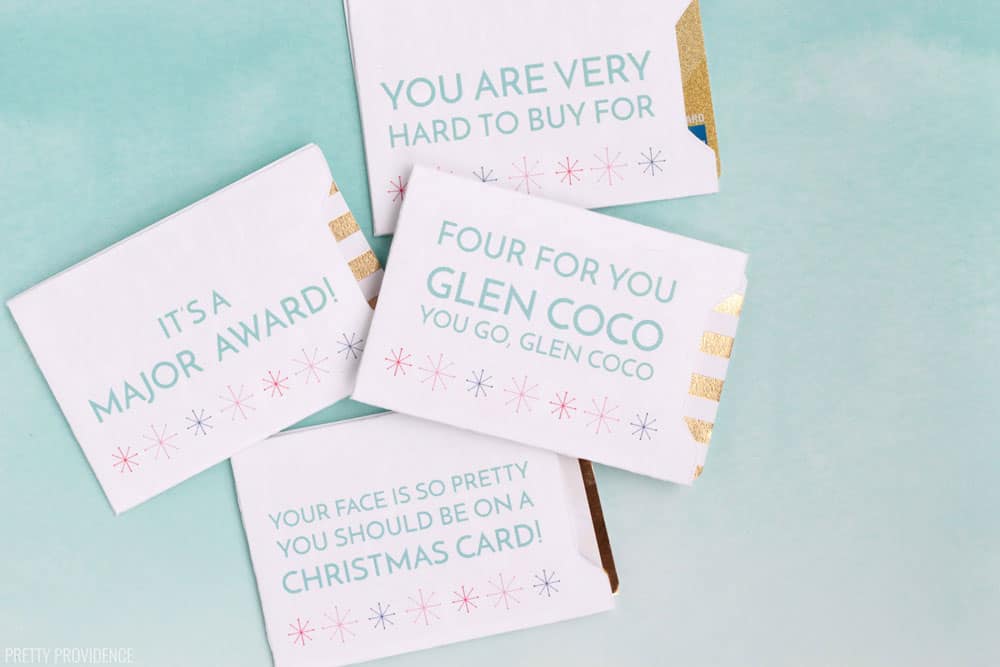 To print these, click the link below to the corresponding one you would like. (There are two different PDF's with two 'sleeves' on them each. A new window will open with the PDF, which you can immediately print or save to your desktop. I personally like to print these on card stock!
Four for you Glen Coco | It's A Major Award!
You Are Very Hard to Buy For | Your Face is So Pretty You Should Be on a Christmas Card!
I hope you guys can get some good use out of these. I had a lot of fun making them. Merry Christmas!
Slippers are another super fun thing to stuff full of goodies to gift to someone you love! Check out our easy Slippers Gift Idea video below!