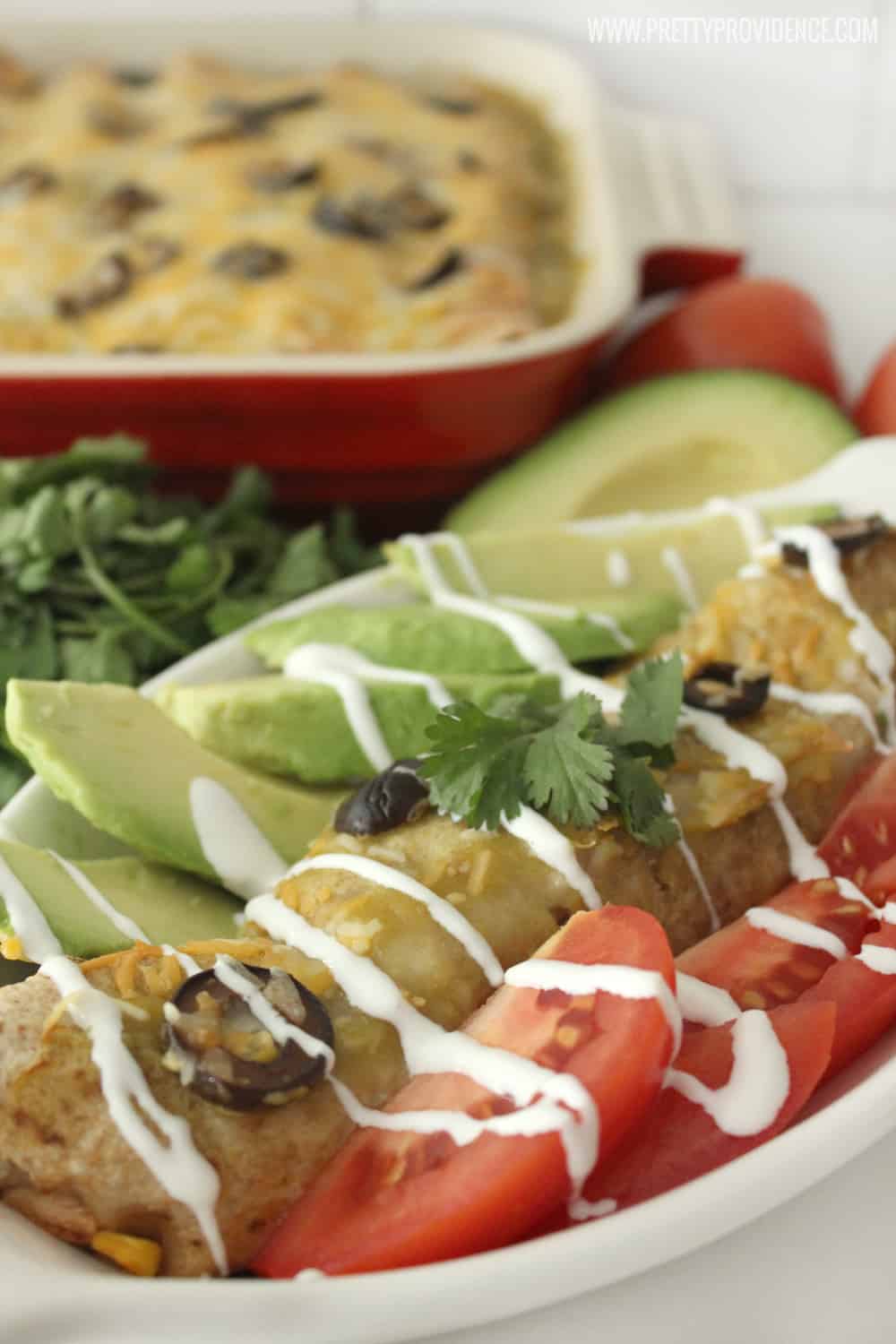 I am sort of a foodie. I love good food of all types and it is something we like to splurge on from time to time if the budget allows. One thing I don't love is flavorless food, and I have to admit sometimes "healthy" foods just do not do it for me. That's why it is such a big deal when I find a meal that is not only deliciously good, but healthy too! My mom invented this dish and it is flavorful, filling and frequently requested. Gotta love alliteration, haha. Seriously though, you won't regret trying this one out.. I promise!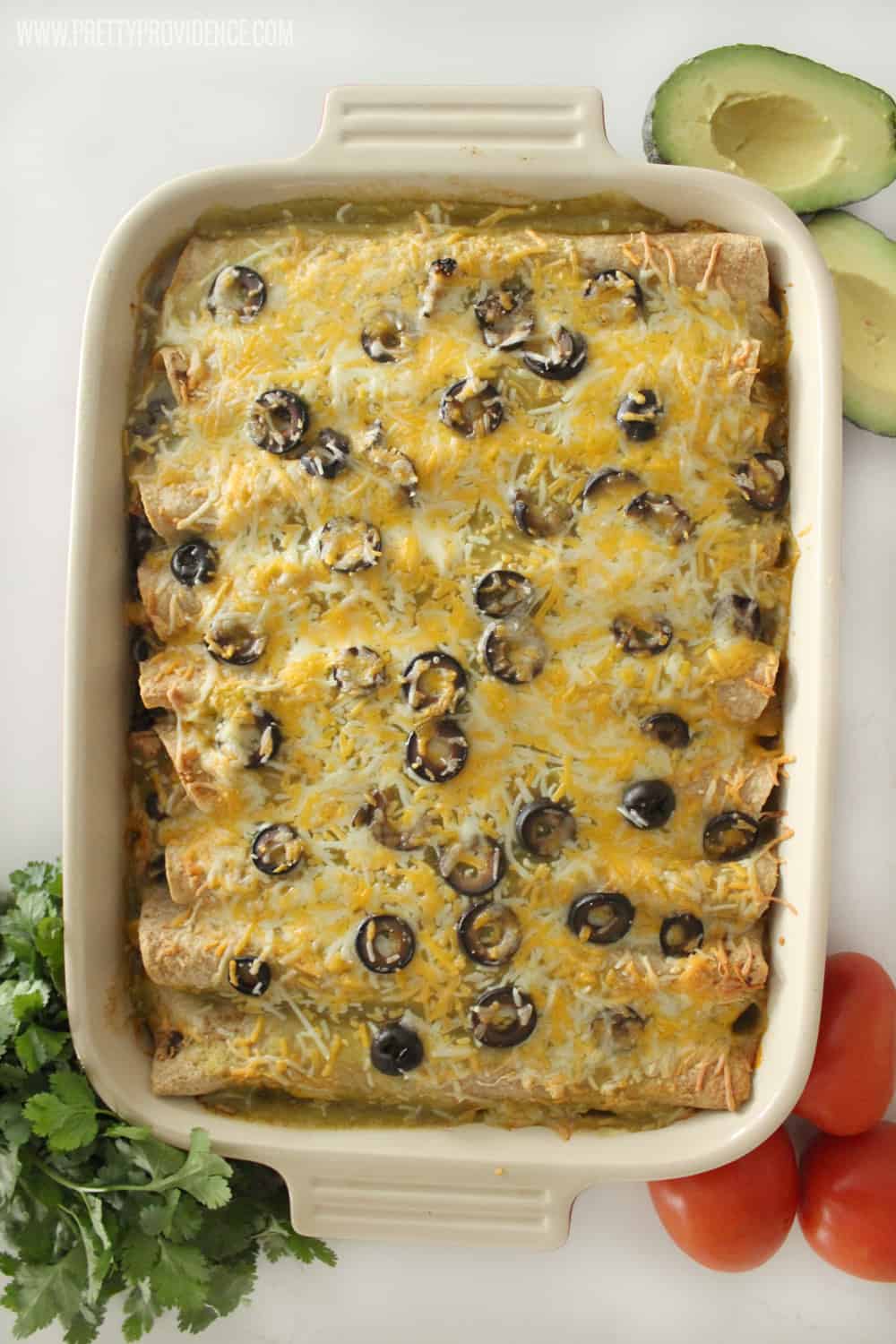 Grandma Kim's Best Ever Healthy Chicken Enchilada Recipe:
low carb wheat tortillas (12-15)
chicken breasts or tenders (2-3 breasts or 6 tenders)
28 oz can green enchilada sauce
small can of sliced or chopped black olives
one bunch green onions, diced
2 cups salsa
1/2 cup corn (more if you really like corn)
16 oz can black beans, drained and rinsed
cumin
garlic powder
chipotle pepper in adobo sauce, one tiny piece diced, depending on how much heat you like (optional)
1/4-1/2 cup grated cheddar cheese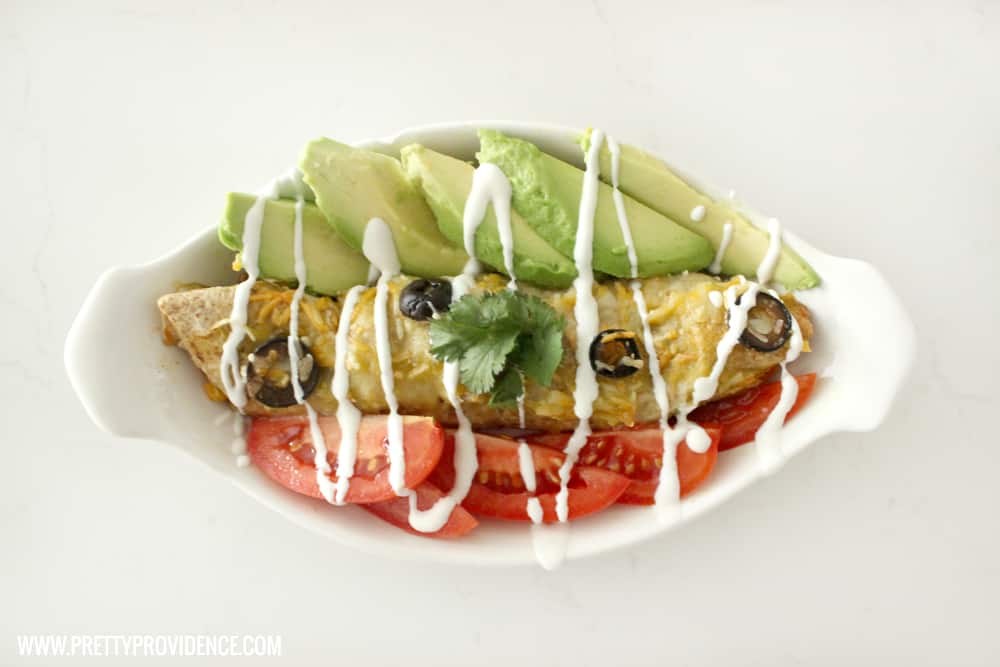 Sprinkle chicken with cumin and garlic powder and cook (you can cook it in the microwave, on the grill, or pan fried, they all work great!) Once your chicken is cooked, dice or shred it. Add chicken, 1 cup enchilada sauce and the rest of your ingredients (besides cheese and tortillas) into a bowl. Spray a 9×13 pan, and fill tortillas with about 1/4-1/2 cup of filling and roll up in pan. When pan is full, pour any remaining filling over the top of the enchiladas and then pour the remaining enchilada sauce over the whole dish. Lightly sprinkle the dish with grated cheese. Bake at 350* for about 20 minutes, or until bubbly and edges are crispy.

Serve with shredded lettuce, fresh diced tomatoes, salsa and avocados.
Mmm. My mouth is watering! I love a dish that's healthy and delicious. Happy Labor Day everybody!
xo

If you liked this post you will totally love easy blender salsa and healthy spinach mango summer salad!