Tips for visiting Las Vegas on a budget! How to find the right place to stay, where to eat and fun, family-friendly things to do in Vegas too!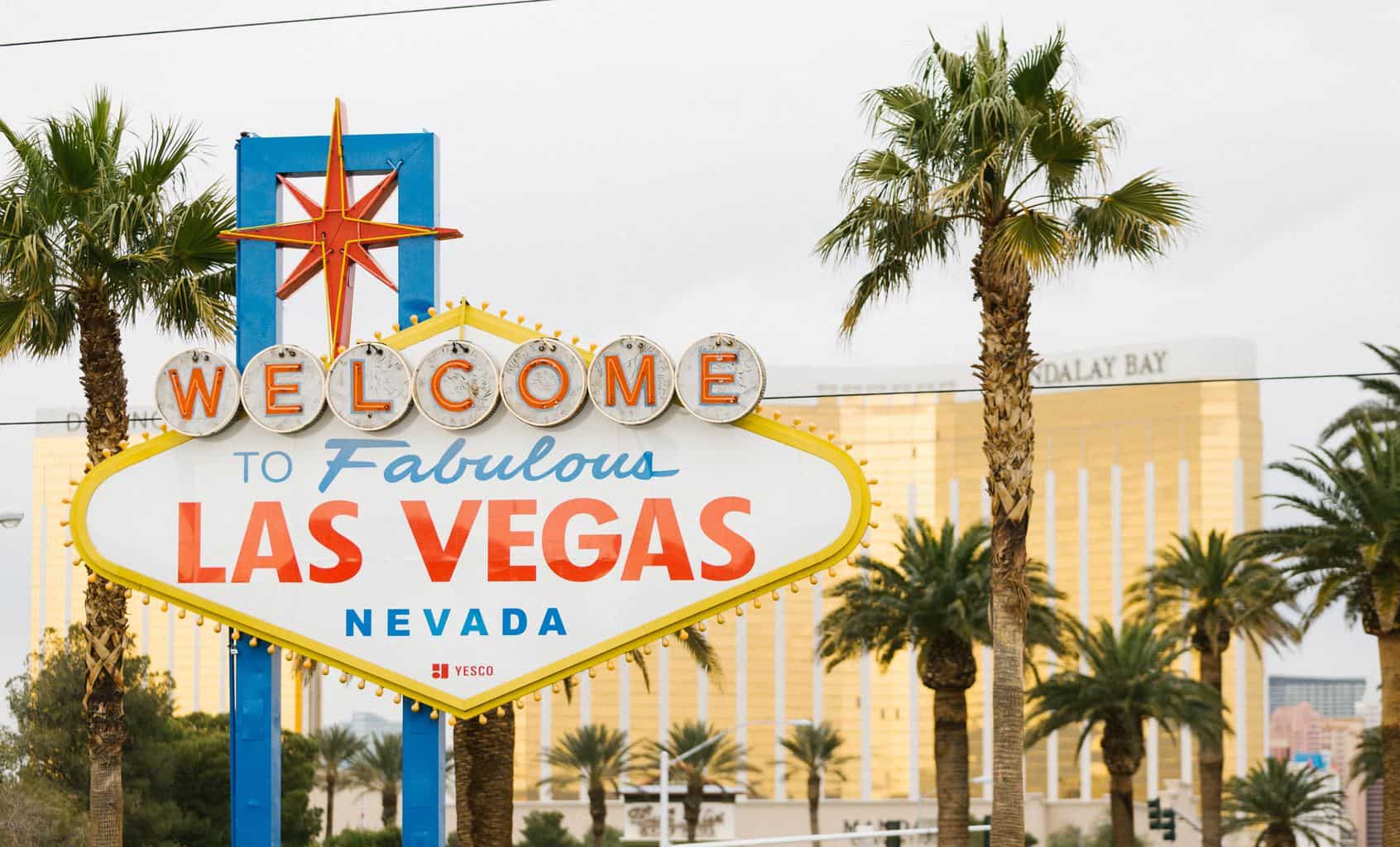 I have vacationed to Las Vegas at least twice a year for the past six years or so. Every time I go, my friends who know that I don't drink, gamble or enjoy 'adult entertainment' always ask me:
"Why do you go to Vegas? What is there for you to do?'
My answer is this:
Las Vegas is CHEAP, it's warm there most of the year, it has food and shopping galore. There is a lot more to do than meets the eye.
Las Vegas has actually gotten to be a lot more family-friendly in the past few years. Last time I went, I actually spent zero time on the Strip. You can totally have clean fun on the Strip though too.
How to Plan your Las Vegas Trip on a Budget
Make your budget:
Decide how much you want to spend on the trip, total. After that, you can determine how much to spend on where you stay, what your daily food and activities budget, and how you will get around.
Finding the Right Place to Stay in Las Vegas
Cheap Las Vegas Hotels
Las Vegas is home to the most fun and unique hotels in the world! A lot of them are affordable too, because the hotels want everyone in their hotel, spending money in their casino. (Joke's on them. They will never get me to throw away my hard-earned cash on a bet!) The hotels that are a little on the older side can be as cheap as $30/night on priceline.com.
Tahiti Village Resort
Tahiti Village Resort is a fun and family-friendly resort on the west end of Las Vegas Boulevard. I have stayed there a few times and it's awesome. They have It's right around the corner from the Strip and the Outlet Mall.
When I am trying to plan a trip there I check the hotel rates every day until I can get them at the price I want. My husband and I have stayed at The Stratosphere almost every time we've gone because it's usually the best price and we've had good experiences there.
It's a little older/less flashy than the Wynn but it's still on the Strip, moderately close to everything, and it's clean. You can also get great deals on new hotels that are on or off the Strip but you'll still probably spend $50-$100/night.
Airbnb in Las Vegas
Don't forget, there are some amazing
Airbnb options in Las Vegas
, too! Renting an entire house, condo or apartment might be a good idea if you're traveling with a big group or kids. Having a kitchen or a kitchenette totally helps save money!
Tips for the best Airbnb Experience:
Search Airbnb for the city you're going to visit.
Use filters to select your price range, the type of place you want to rent (whole house/apartment, or just a room, how many beds, etc.
Turn on the 'Superhost' option.
When you find a few places you like, research the location and read the reviews thoroughly to see if it seems like a good fit.
*Airbnb Superhosts are hosts that have consistently high ratings from people who've stayed with them. I personally just go straight for superhost listings, knowing that I will more likely have a great experience with one of them!
Things to Do in Las Vegas on a Budget
Here we are now, entertain us.
Oh my gosh so much to tell. First, if you haven't been to Vegas and plan to walk the Strip and explore the hotels you need to know: wear comfy shoes and have a bottle of water with you, especially in the summer! It gets hot and it's a long walk.
Most of the attractions at the hotels are free to walk around and explore.
A few miles down from the main part of Las Vegas Boulevard (aka the Strip) there is a giant outlet mall.
If you like shows, there are a ton of Broadway shows, concerts, etc. Tickets to these shows are quite a bit cheaper in Vegas than they are elsewhere in the world.
Last but not least, a secret: if you like thrift shopping or antiquing, Las Vegas is a gold mine. Once you get off the Boulevard, there is a thrift store on every block! It's amazing. I would love living in Vegas just because of that. My favorite hobby, so easy, so accessible. You could really find some treasures.
Free Things to Do in Las Vegas
The Bellagio – the fountains are a must at night, and there are botanical gardens inside that are super gorgeous and fun to walk around.
There are lions at the MGM grand.
The Flamingo Wildlife Habitat has flamingos, swan, ducks, koi, turtles and lots of lush palm trees, waterfalls and places to sit. A great place to stop with kids!
The Venetian Grand Canal shops have miniature Venetian canals, a replica of St. Mark's square, and street performers.
The Seven Magic Mountains (10 miles from Las Vegas) is a neon boulder art installation, colorful and fun – it's a wonder of engineering.
Family Friendly Shows and Activities
Cirque de Soleil Mystere and Blue Man Group are supposed to be amazing, and kid-friendly!
Shark Reef Aquarium at Mandalay Bay is awesome and you can even touch some of the wildlife at their touch pool!
Food in Las Vegas
Food will make or break how much you spend on your trip, but you can eat well in Las Vegas on a budget.
Okay but really, Las Vegas is like a foodie's paradise because all of the most famous chefs have restaurants there. Since it's a place people like to spend money so the place is overflowing with fine dining. They also have tons of cheap food. It's really the best of both worlds.
When I go, I get a bucket of bagels, stuff to make sandwiches or grab something cheap for most meals, then I splurge on a few awesome things. Like Hash House A Go Go.
My personal opinion: most buffets aren't worth it.
Las Vegas is famous for all-you-can-eat buffets but a lot of them expensive, the food is mediocre, and are you really going to eat enough for it to be worth the $15 you paid for lame buffet food? No.
Spend that $15 or $20 at Hash House A Go Go. (Sorry I'm obsessed.)
Transportation
Flights to Las Vegas
Getting to and from Vegas really depends on
where you live
, but since the Las Vegas International Airport is such a big one, there are a lot of flights and if you sign up for low fare alerts from
airfarewatchdog.com
you can get a screamin' deal.
I'm not exaggerating, last week I got an alert that I could fly to Vegas round trip from Houston for $73. I didn't buy the ticket and I know that seems nuts, but we're saving for a house. In other circumstances I would have jumped on that deal quicker than a hot knife through butter!
Those cheap fares usually have specific dates attached to them so you'll probably want to plan your whole trip around that to make it worth it.
If you live close enough to drive, parking is free at all of the hotels on and off the Strip, and having a car there is super convenient.

Getting from A to B
Just recently LV built a monorail one block away from the Boulevard and it's pretty affordable.
As I mentioned, parking is free at all of the hotels, and in my experience having a car in Vegas makes things easy. If you fly, it might be worth it to rent one depending on how long you will be there and what you plan to do!
Driving down the Strip takes forever, traffic is stop and go almost all day and night. If you are doing it for sight-seeing purposes it's a fine way to go but if you're trying to get somewhere in a timely manner, there are better ways. Go around!
There is also a city bus you can ride around but I have heard it's not worth it because it takes an hour to get anywhere.
Have you ever been to Las Vegas? What is your favorite cheap thing to do there? Share your tips in the comments below!