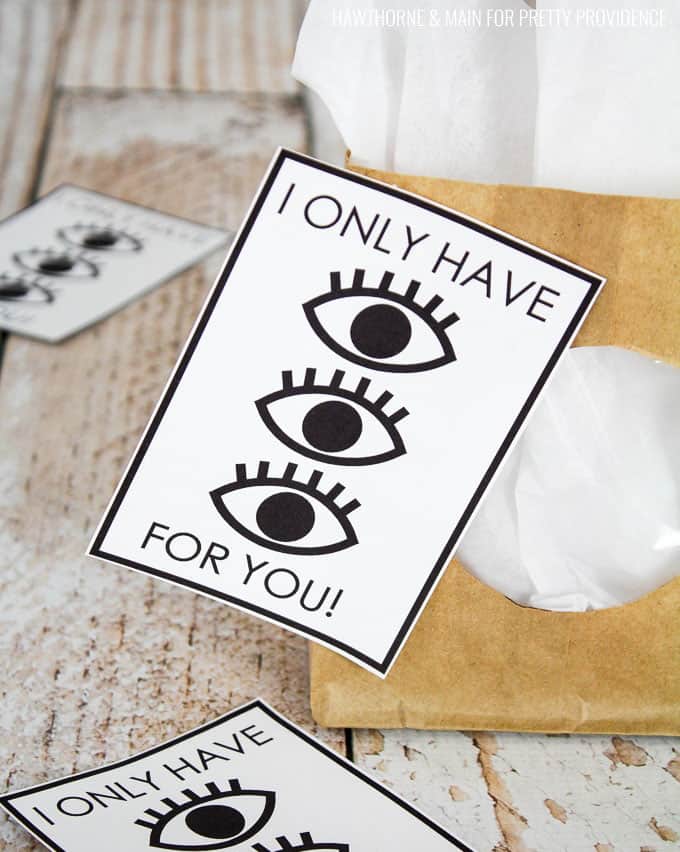 The month of love is almost here! It is one of my favorites. I would say that I'm not really a girly girl….. and I don't love a ton of red and pink, but I do have fun with it during Valentines. Today I am going to share with you a fun FREE printable valentine – all black and white which is my favorite for Valentines! Plus a quick and easy peek through gift bag idea. Perfect of any Valentine on your list!
Our Latest Videos
This is Shonee from Hawthorne and Main. I am delighted to be here with you today! Hawthorne and Main is the place to find all sorts of DIY projects. Follow along as we makeover our fixer upper home. I love to share DIY projects that have a rustic modern touch.
This peek through gift bag was so easy to make. Think about all the ways that you could customize it by adding stickers, scrapbook paper, or even stamps and ribbon. Let me show you how easy these peek through gift bags are to make.
How to make a peek-through gift bag:
SUPPLIES:
Brown Paper Bag
Zip-lock Bag
Tape
Scissors
INSTRUCTIONS:
Take a brown paper bag and cut 3-4 inches off of the top. Draw a circle on the from of the bag, the side without the bottom flap. Taking your scissor cut out the circle that you just drew, making sure to just cut the front of the bag. Make sure not to cut the sides or back of the bag. (That last tip is one from experience!)
Next, cut a square out of a zip-lock bag. Using some tape or glue, secure the cut piece of plastic bag on the inside of the paper bag. Now you have a peek through bag that you can fill with all sorts of treats and goodies.
Scroll down to the bottom to grab your FREE copy of the gift tag printable!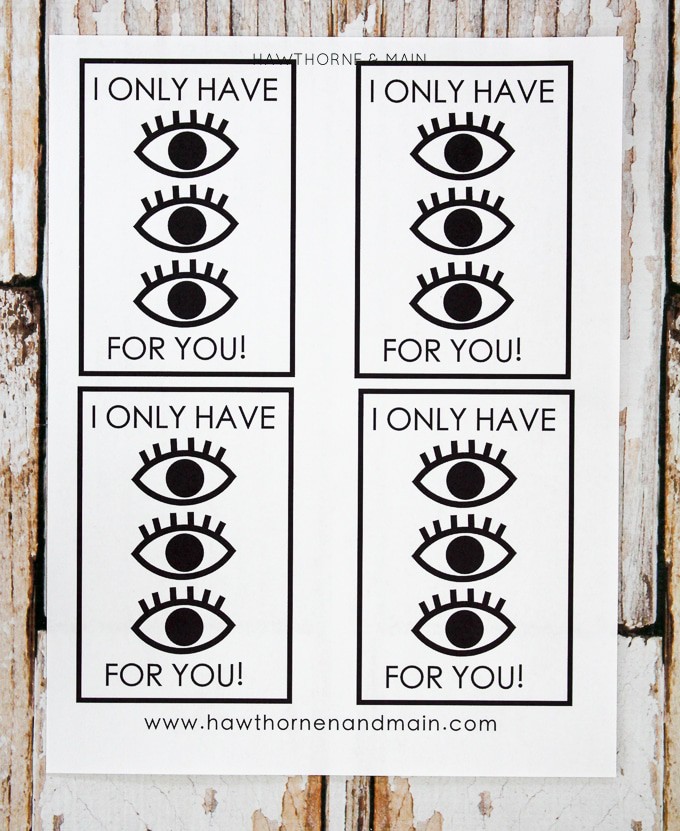 Hope you all have a fabulous Valentines Day!!
Here are a few more ideas from Hawthorne and Main:
Splotchy Paint Technique- Flower Pot
Check out these other free printable Valentines cards too:
You're a Cutie Valentine Printable
Burt's Bees Valentines Printable
Pizza Pun Valentines Printable
40+ Free Printable Valentine Cards
35+ Classroom Valentines
25+ Free Printable Valentines
Frozen Valentine Water Bottle Printables