Let me just start off by saying, if you have never been to Kauai before, it needs to be at the top of your travel priority list! Seriously- the pictures don't even do it justice. It is hands down the most gorgeous place I have ever been in my life. The whole time we were pretending we were in various movies because that is honestly what it feels like! We were only there for four days, so we obviously couldn't experience everything the island has to offer, but we made the most of our time and I'm so excited to share what we learned with you guys!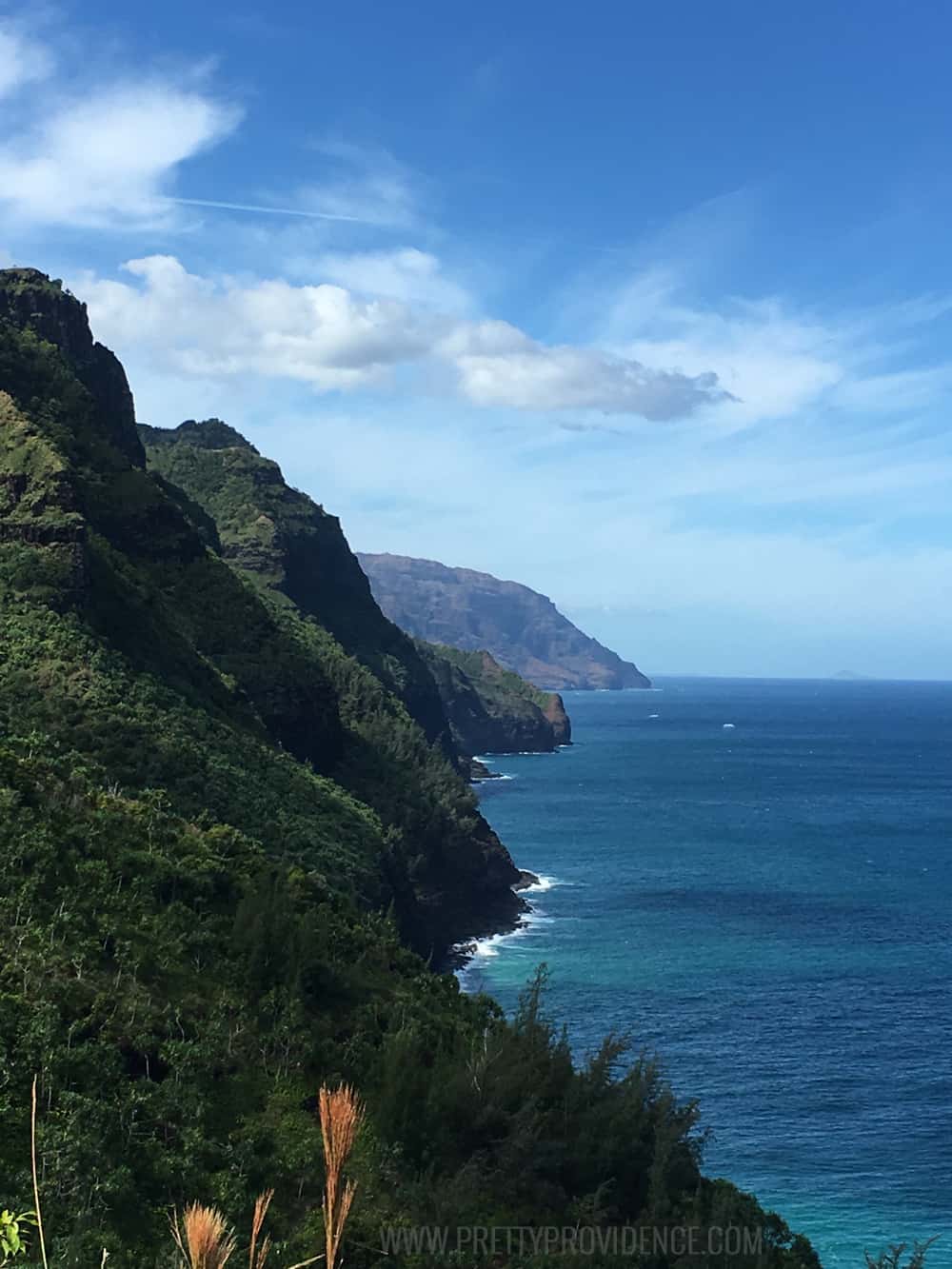 Okay my number one favorite thing we did while in Kauai was hike the Napali Coast! It was gorgeous you guys. They have a number of different hike options. You can hike 8 miles round trip to an awesome waterfall, or you can hike 4 miles round trip to Hanakapi'ai Beach which is what we did! The beach hike took about a half day, and the waterfall will take you pretty much a whole day! Make sure you bring snacks and carry enough water! You can even pack a lunch to carry in a backpack and bring a towel or a blanket to hang out on at the beach. Definitely make sure you have good shoes though because the hike is not a joke! Oh, the other amazing thing about the Napali Coast hike is that it's absolutely free!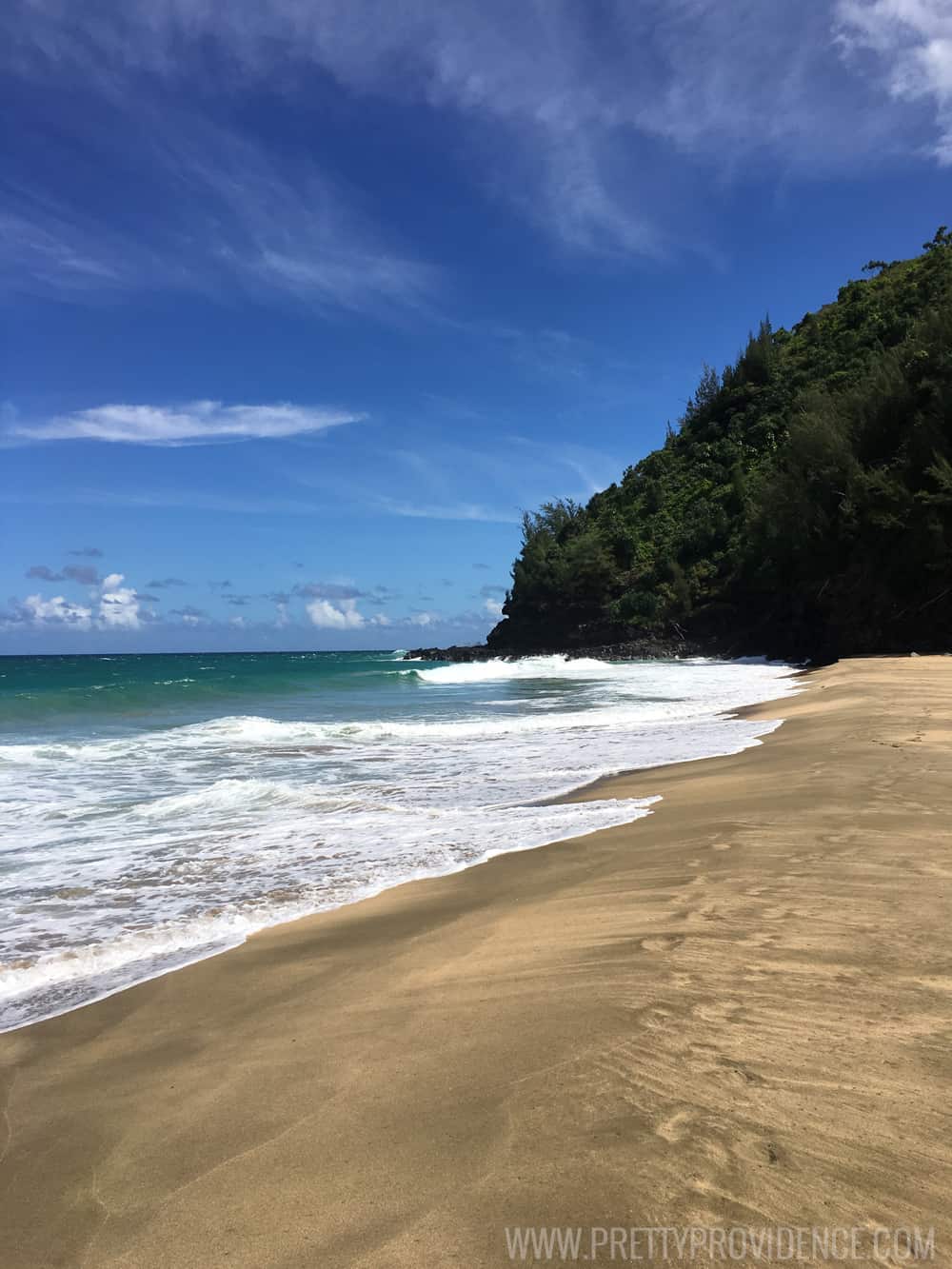 This is the beach you end up at guys… so-freaking-gorgeous.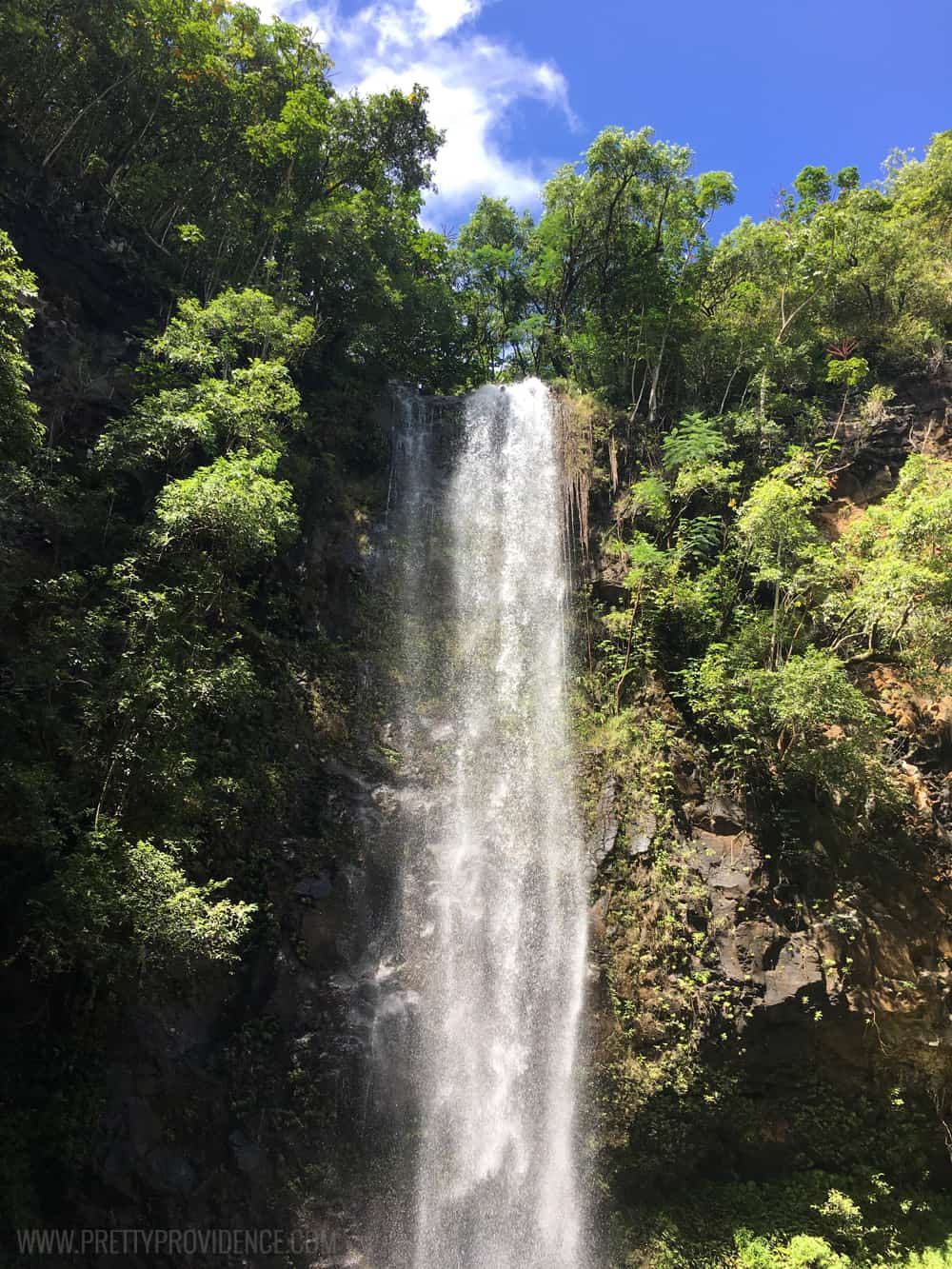 Okay the second favorite activity of our trip was Kayaking out and then hiking up to secret falls! You guys- this was the experience of a lifetime! We start out Kayaking on a river about 2.2 miles in and then you land in the rain forest and hike over a mile in to a gorgeous, private, 100 foot waterfall! You get to swim and play and eat lunch and then you hike back out and then Kayak back to the beginning. The scenery is breathtaking throughout and the physical exertion is really invigorating too! We started around 8 a.m. and finished around 2 p.m. For this hike you definitely want to be sure you have tennis shoes that can get wet! Ours will never be the same, haha! The other couples who were on the tour with us had water tennis shoes and I was so jealous!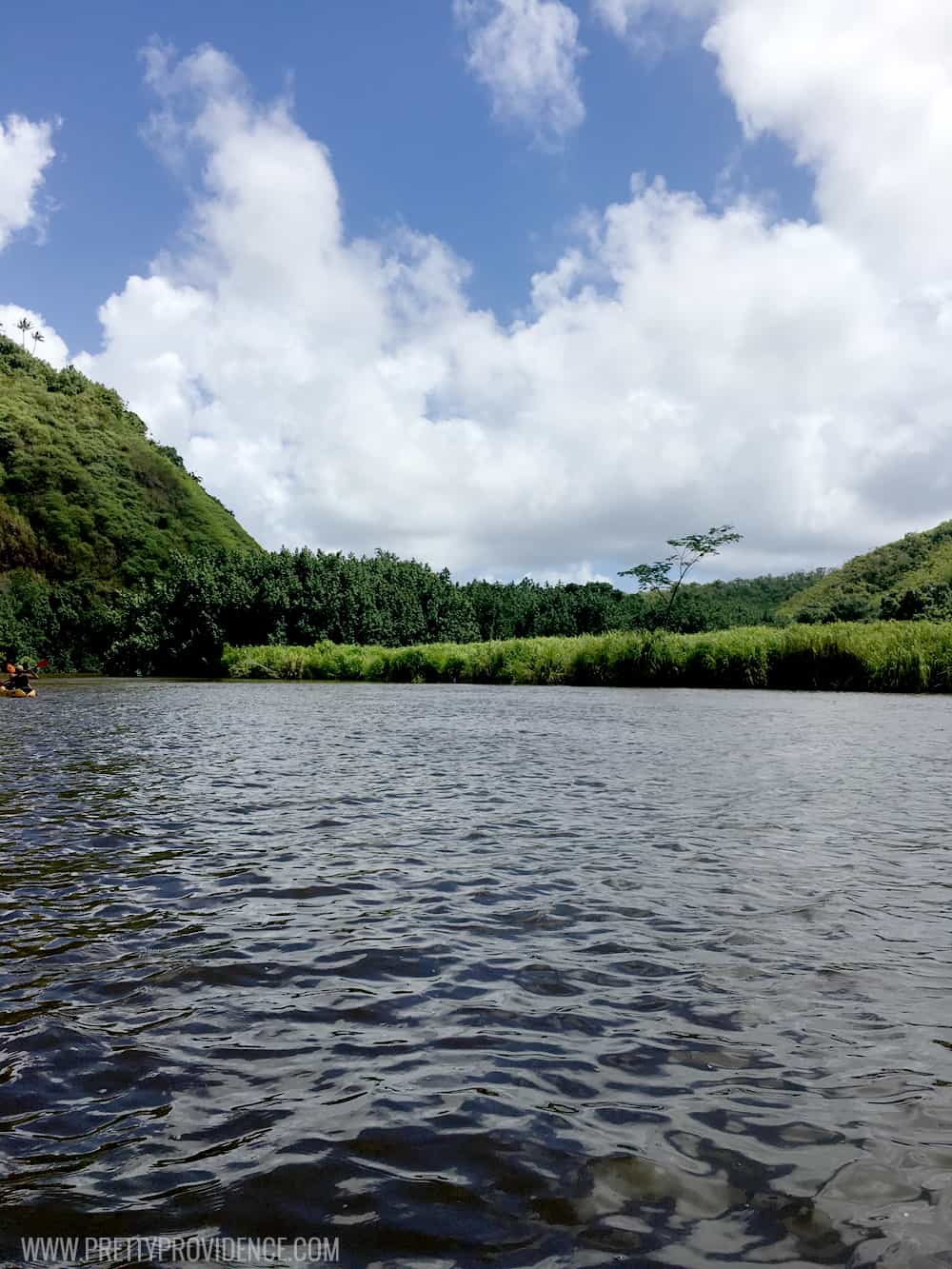 The view from the Kayak! So beautiful!
Our third favorite activity was the Waimea Canyon state park! Talk about a whole different type of breathtaking! Kauai just has the most diverse and stunning landscape! Waimea also has tons of amazing hikes of various lengths if you are into that! We fueled up with some fresh fruit from a stand by the lookout point and it was unbelievably good.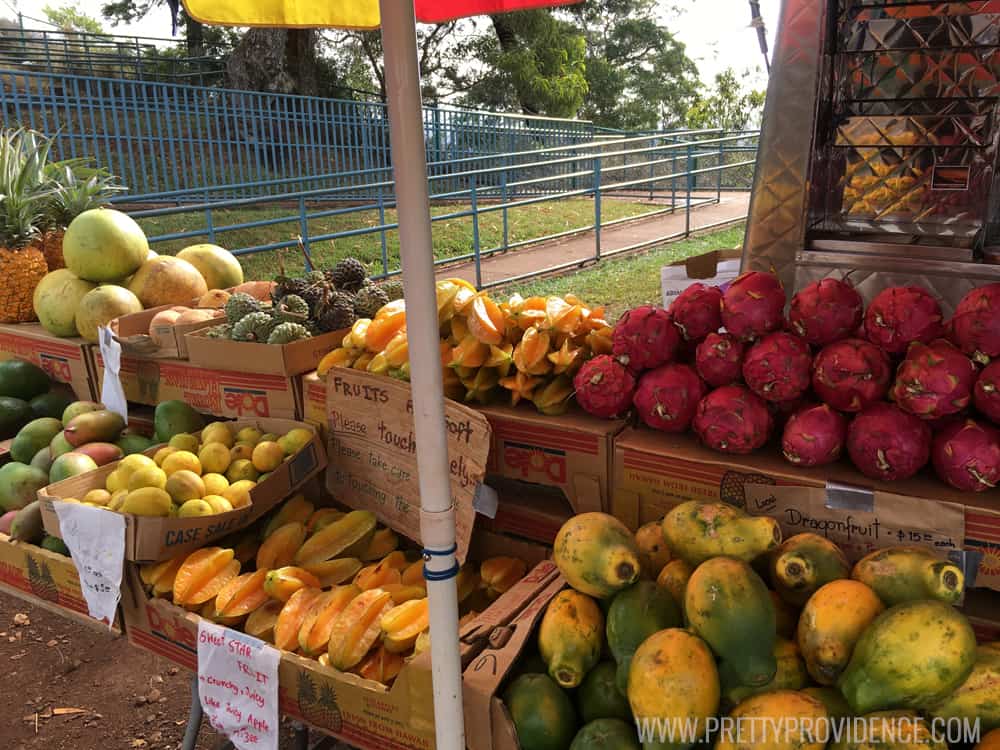 Okay, you guys ready to talk food?!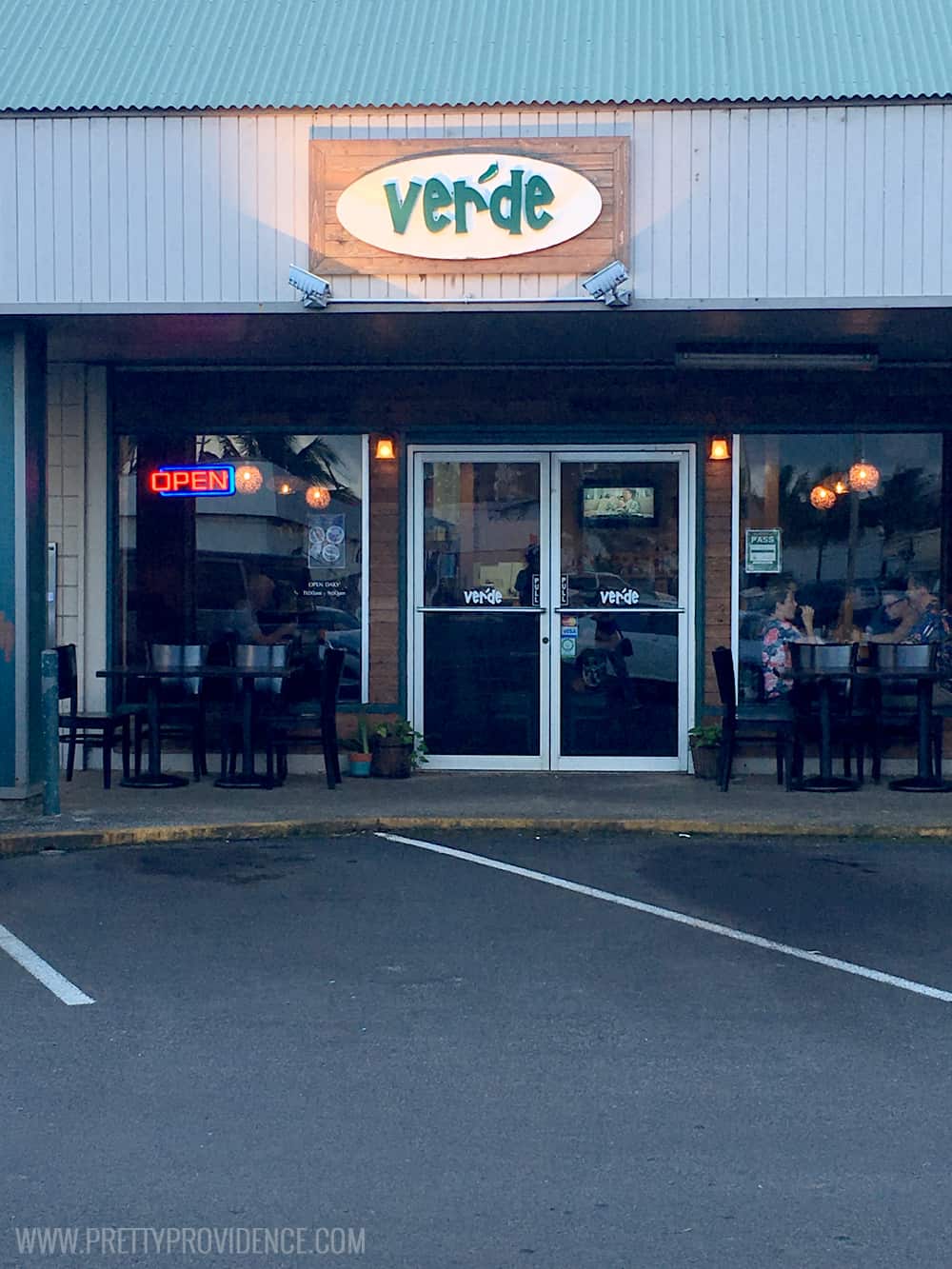 My favorite restaurant we ate at was a Mexican place called Verde! Sorry I didn't get any pictures of the food- I was too busy stuffing my face with it! We both were super impressed with our meals, the service, and the price point.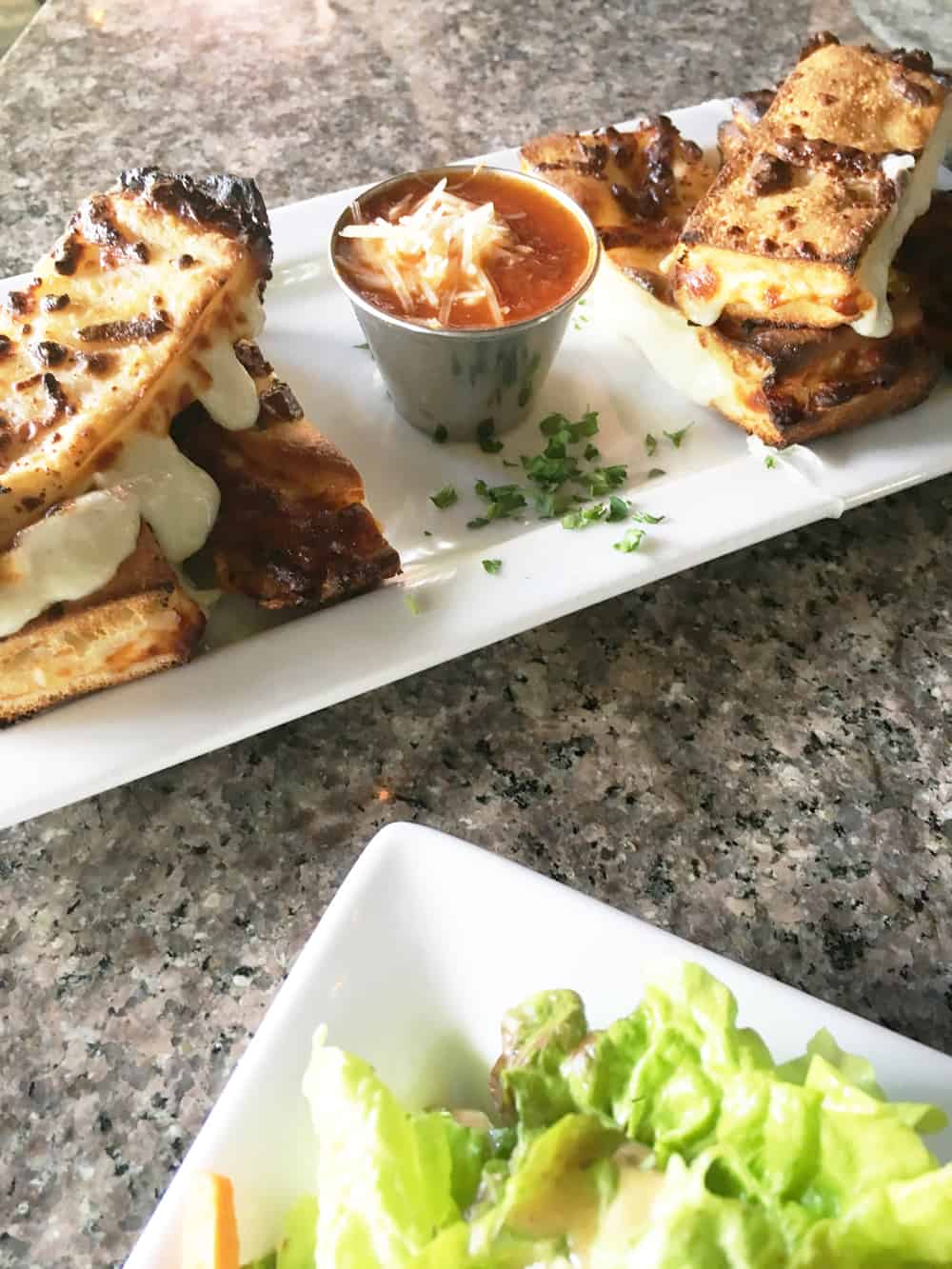 If you love Italian food we also really loved Pizzetta! We tried not to spend too much money on food, since we were spending enough already, and this was probably one of the more expensive places we went- but it was super delicious!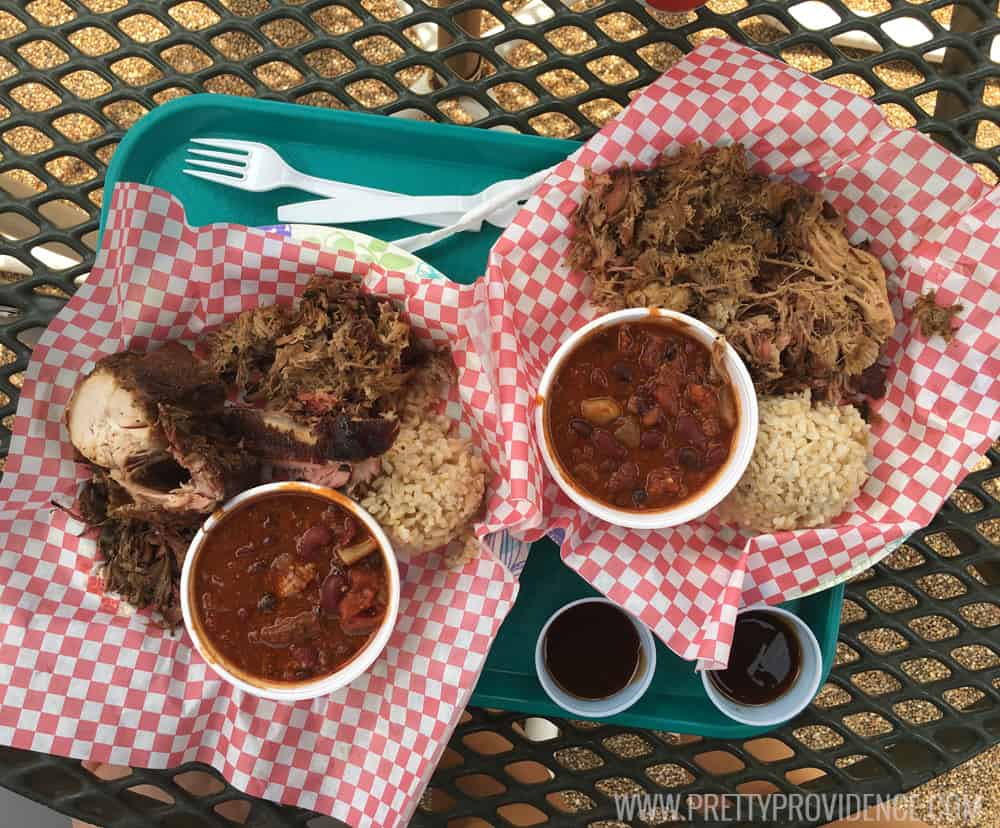 After we did the Napali Coast hike we stopped over at Hanalei to eat lunch and we had the yummiest (totally affordable) bbq at Chicken in a Barrel! The fun thing is they have tons of little restaurants and shops so you can totally find something there for any tastebuds! Puka dogs is also amazing and super affordable as well!
Okay- you ready to talk treats?!?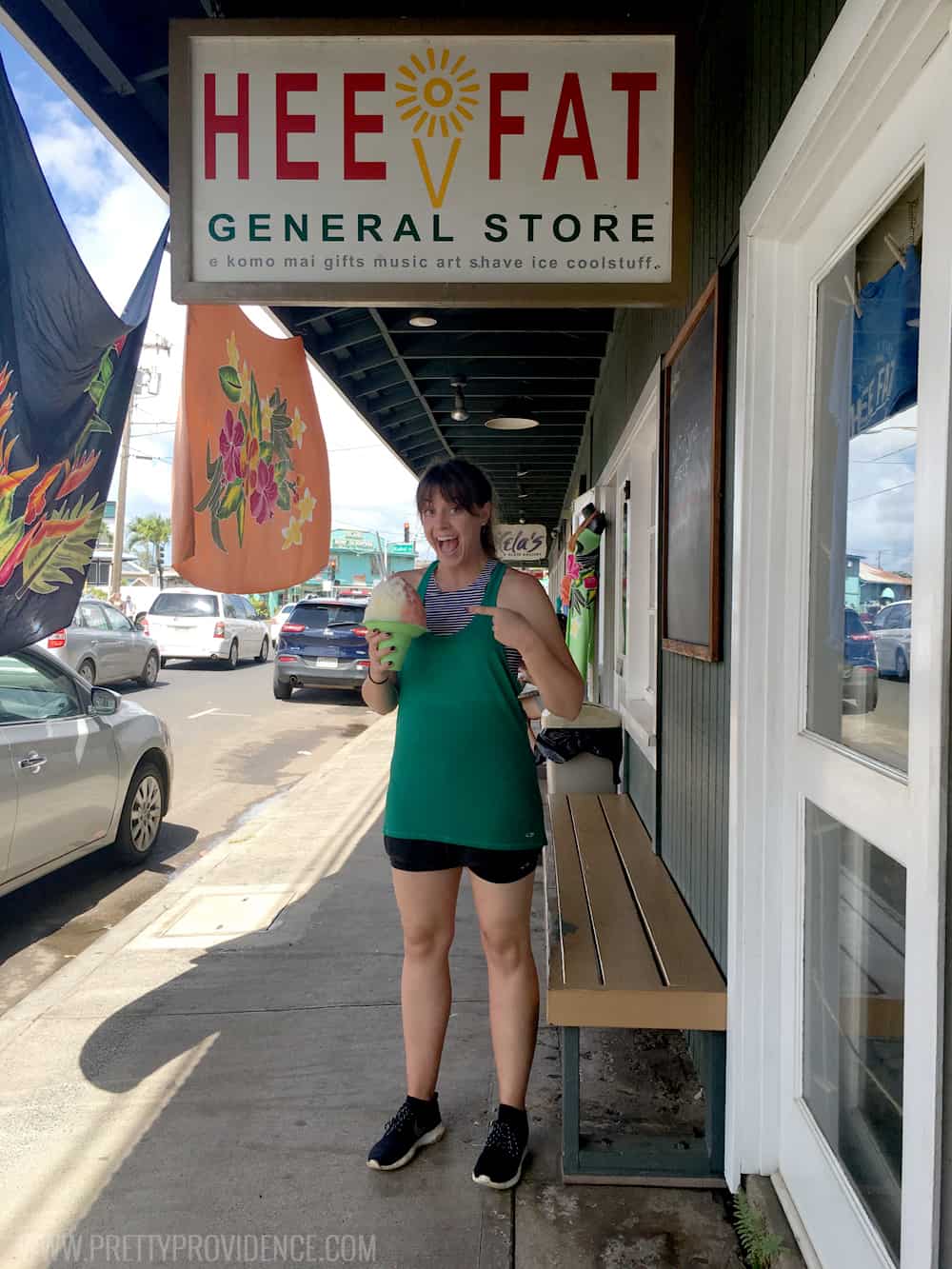 I am pretty confident that the shaved ice at the Hee Fat General Store is the best shaved ice on the island.. like 99%. Get the lava flow you guys.. I guarantee you will not regret it! #worththedrive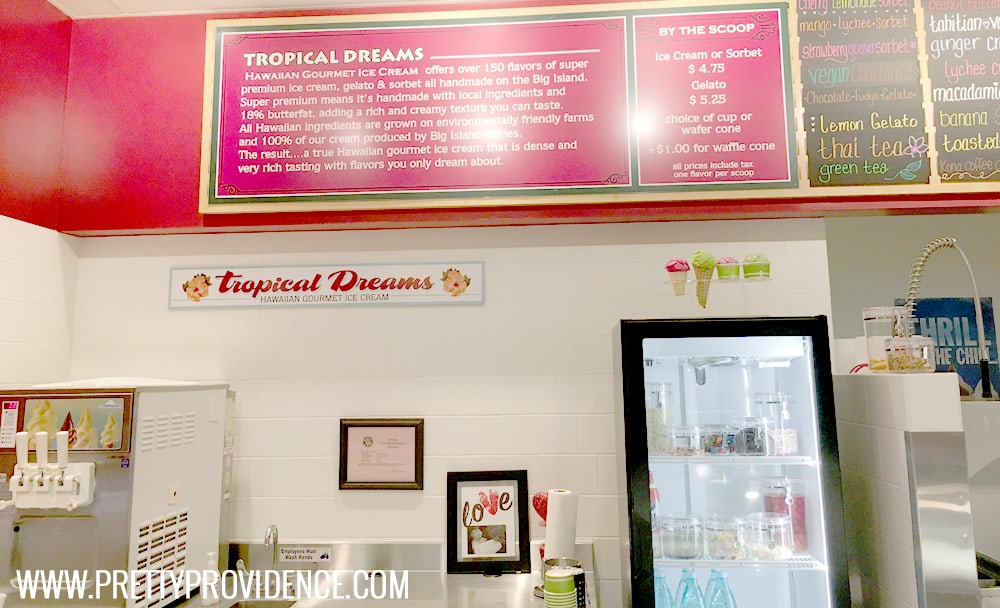 Okay also, I am an ice cream connoisseur and the Tropical Dreams Hawaiian gourmet ice cream is super legit! I am so sad we didn't find it until our last day, because if we had known better, it would have been a daily occurrence.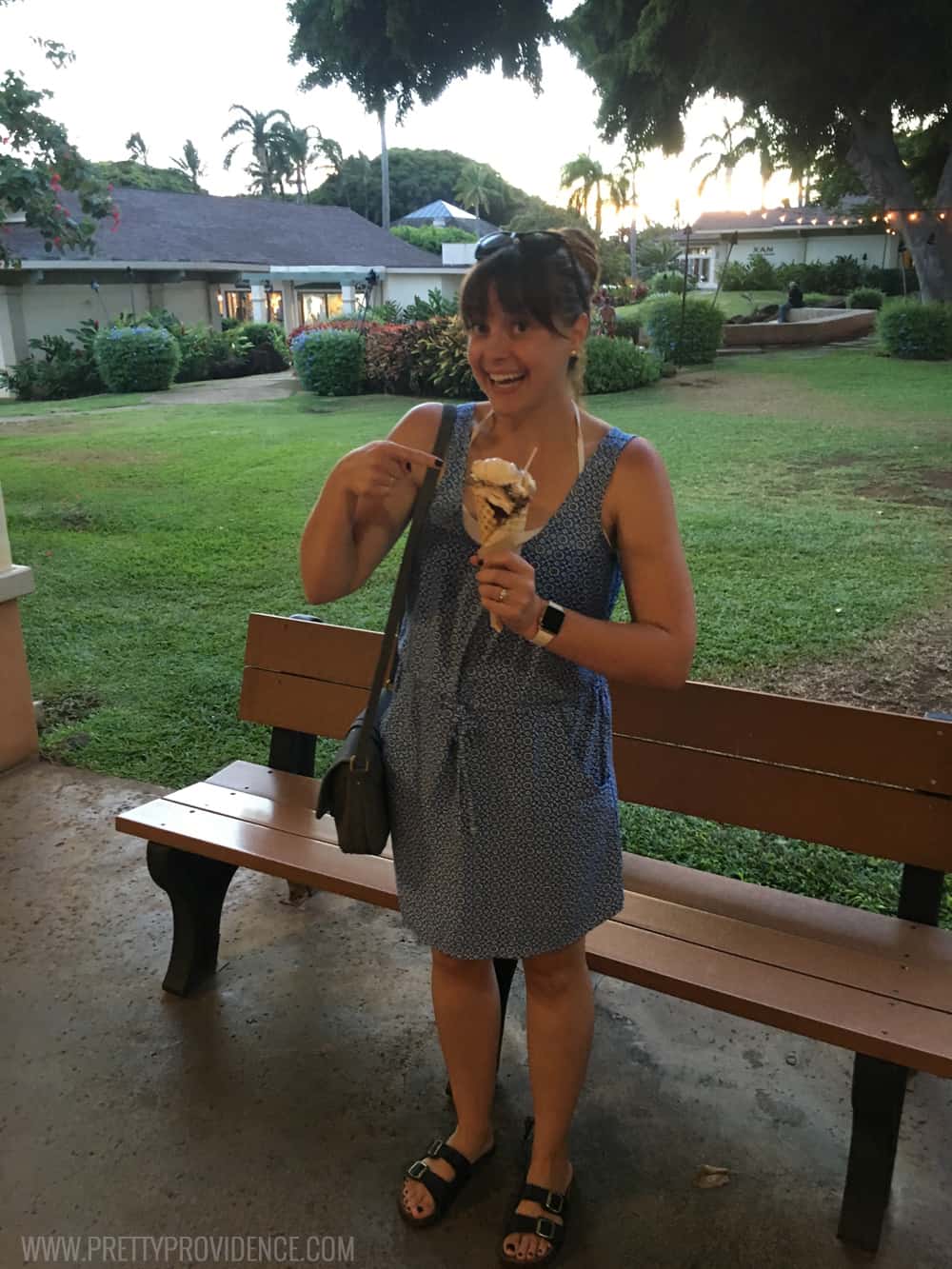 Last but not least if you like gelato, Papalani Gelato is definitely worth a visit!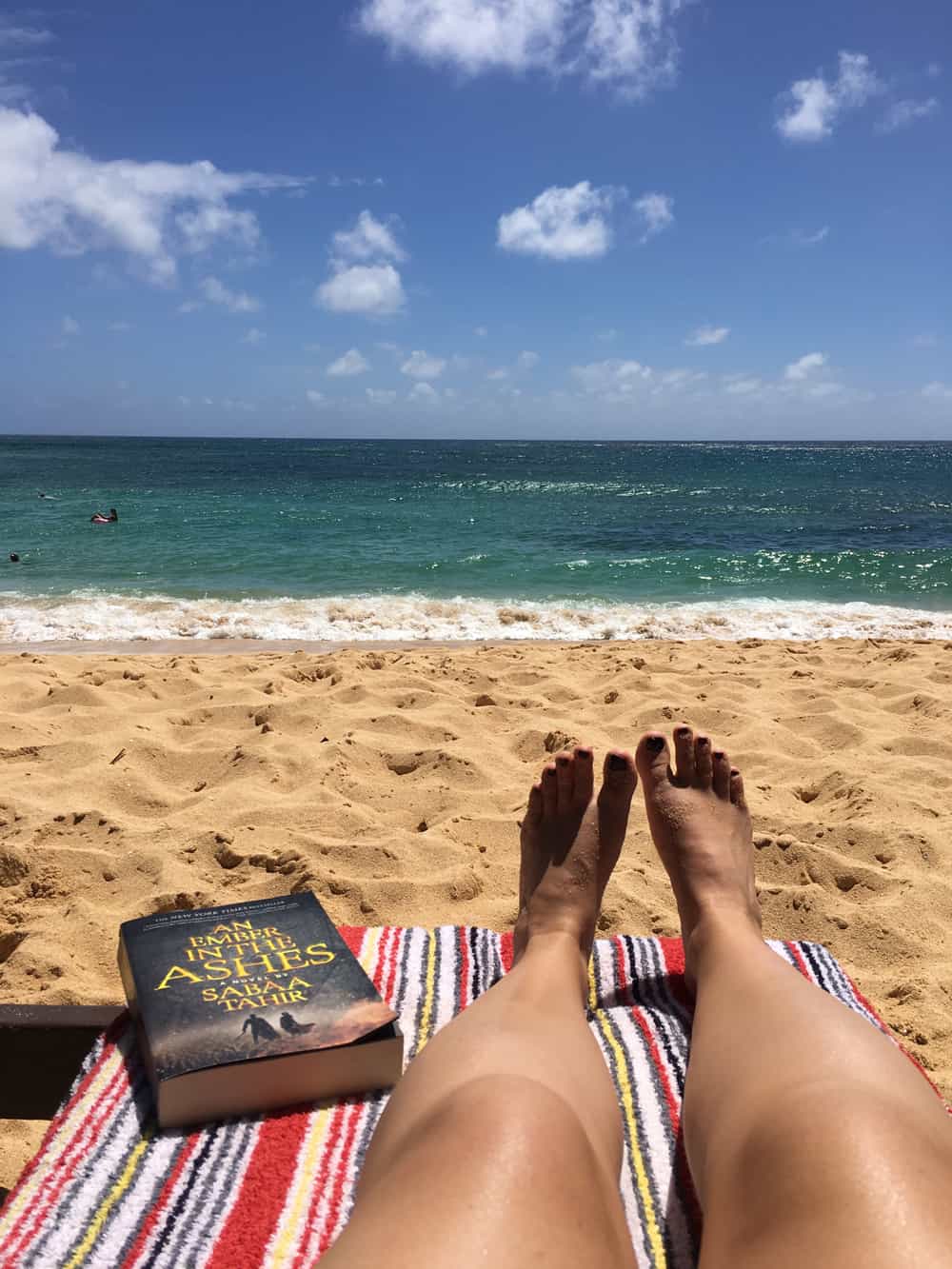 Basically every morning we woke up and went to breakfast and then off on an adventure, then we would head to the pool/beach to spend a few hours relaxing and recuperating before dinner! It was the perfect mix for us and we loved every second! Also, if you need a good beach you have to try Anini beach! It is super shallow, perfect blue and you can walk forever!
Okay, that's it I'm ditching life and going to Kauai! #iwish. Happy travels friends!
xo,

If you love travel posts as much as we do, check out Sarah's fun video of her stay at the Magnolia House!