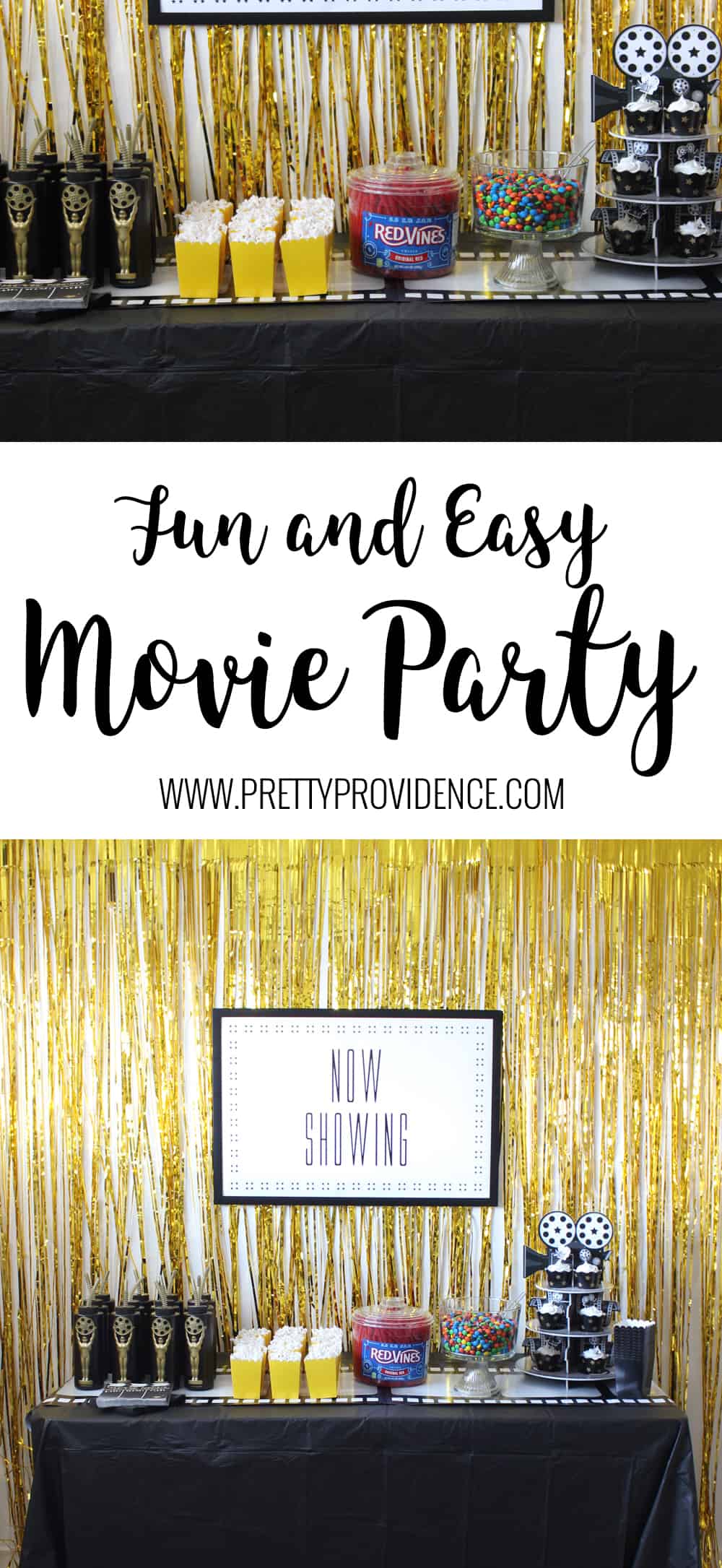 I love throwing parties and getting together with friends, but I have learned over the years that simple and easy is definitely best! If I try to get to0 fancy or over the top, I end up stressed out and totally ruin the experience for myself and sometimes those around me. No more! When I asked my son what he wanted for his birthday party this year, he decided on a movie party theme and I was so excited! We love movies at our house and I knew that lots of the things I ended up getting would be able to be re-used again and again.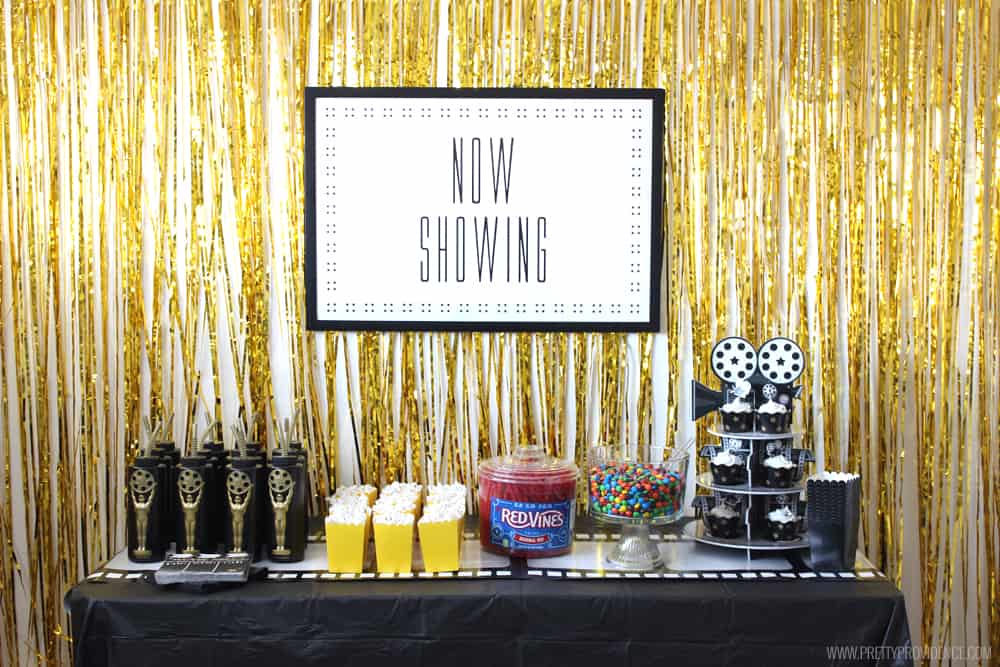 I gave myself a budget of $150, and thanks to Oriental Trading that was shockingly easy to stick with! I just went to their "movie night" section and that is where I got the fun gold back drop, the movie reel cupcake stand, the film strip table runner, the popcorn boxes, the movie night napkins, and the movie buff plastic water bottles, which we also used as party favors for each of the kids who attended! Here are some pics for a closer look at the things I got: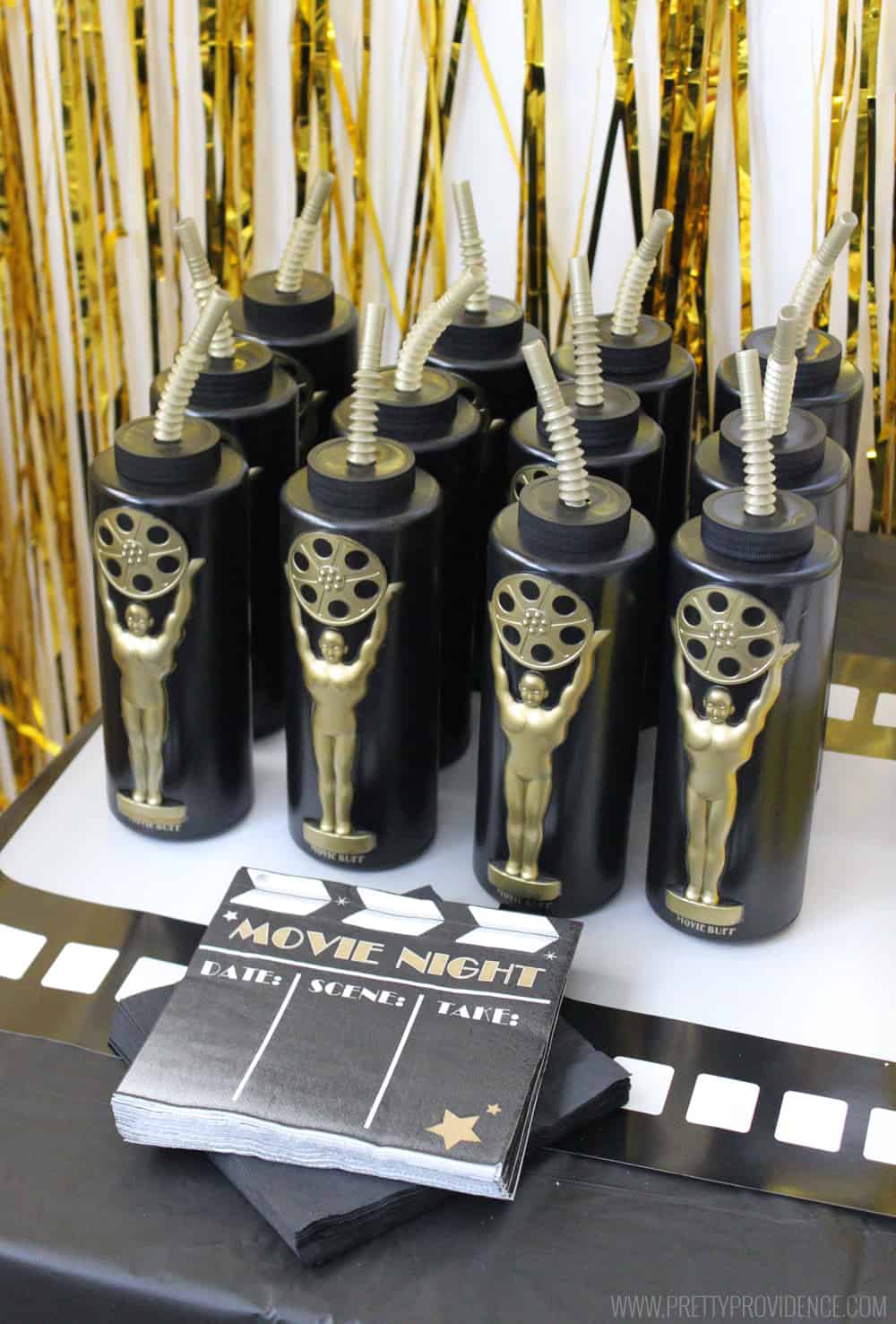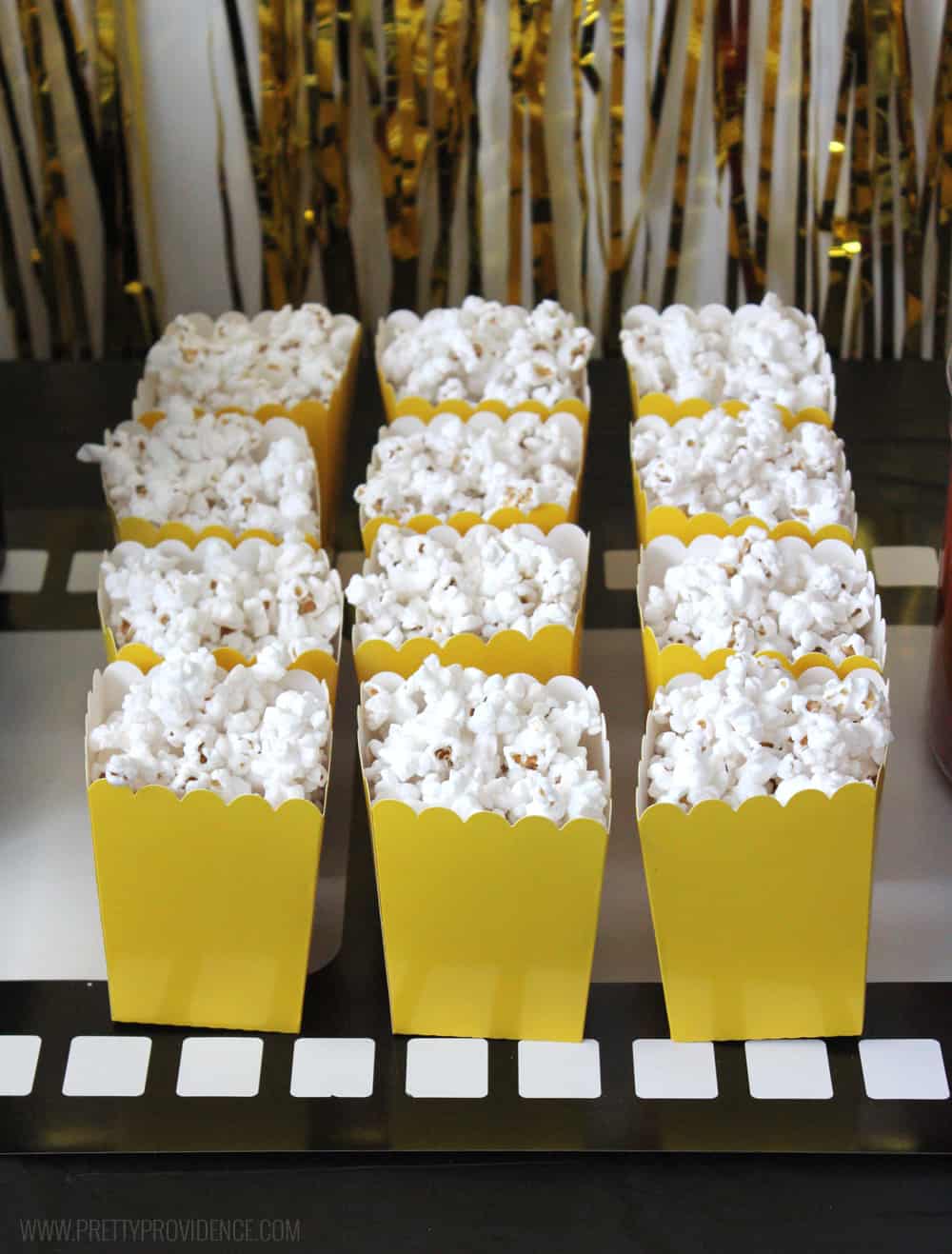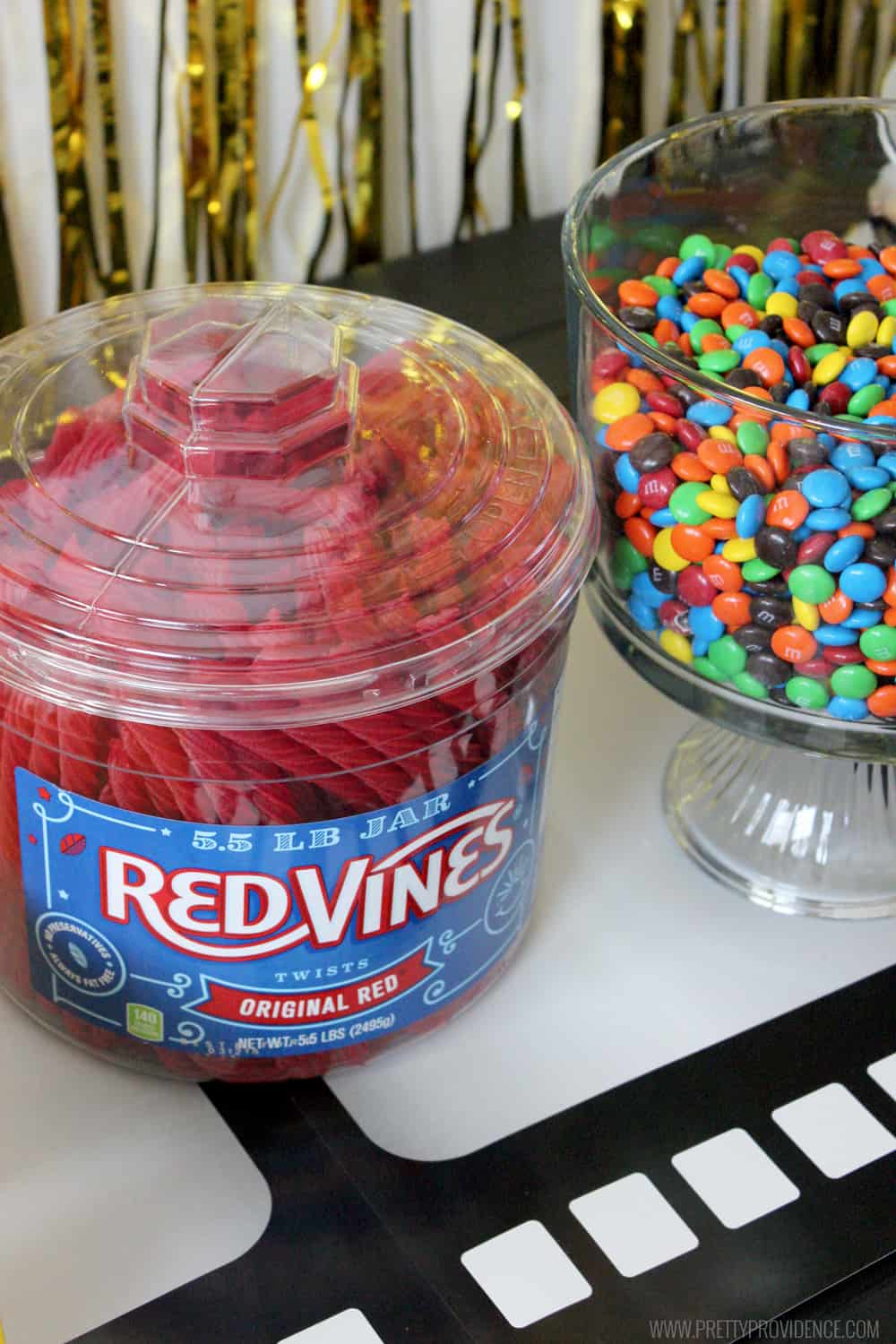 We pre-filled the popcorn containers, but let the kids pick their own treats (which we just got from Costco) and they loved that part!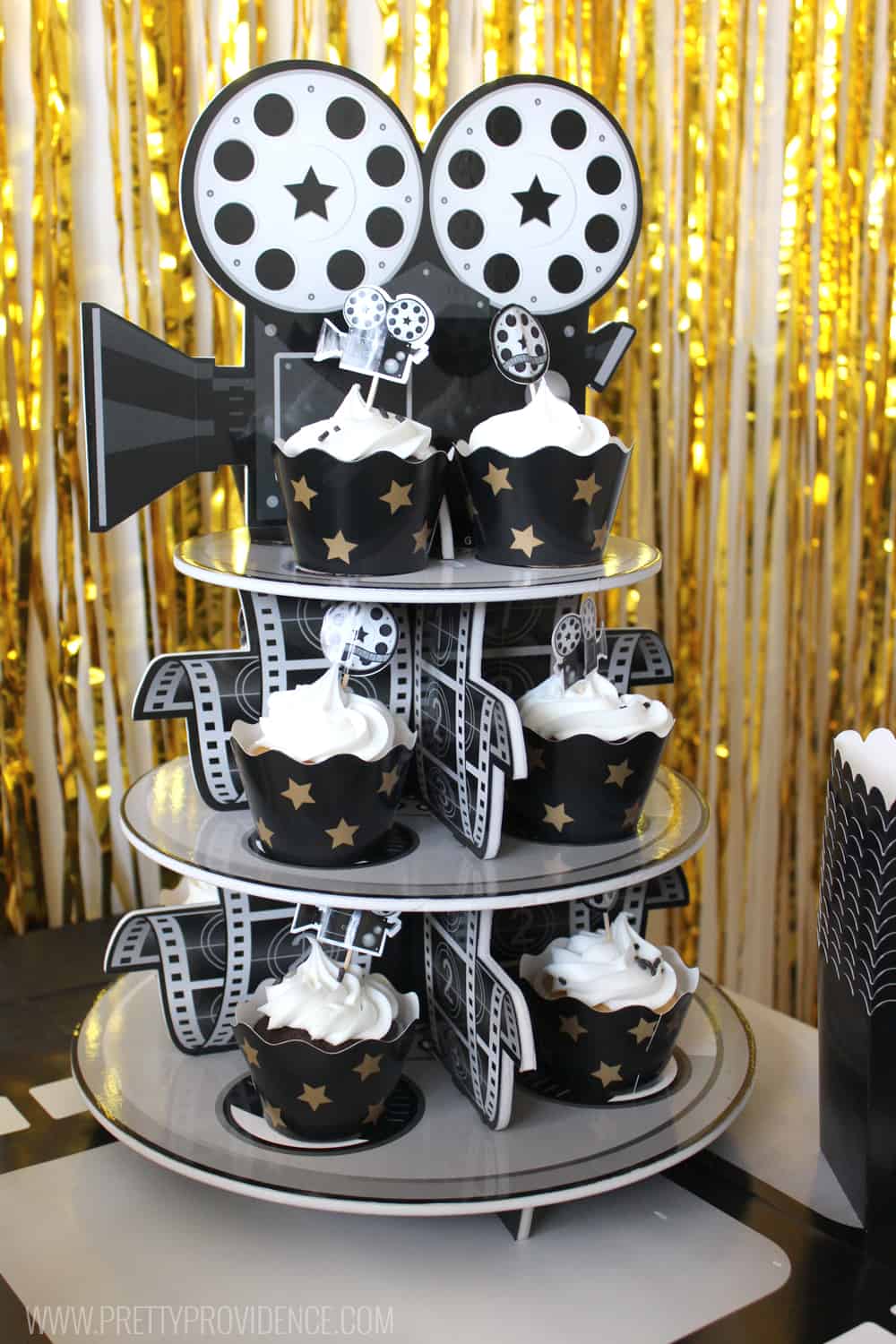 The cute cupcake picks and wrappers are also from Oriental Trading and they were super easy to assemble!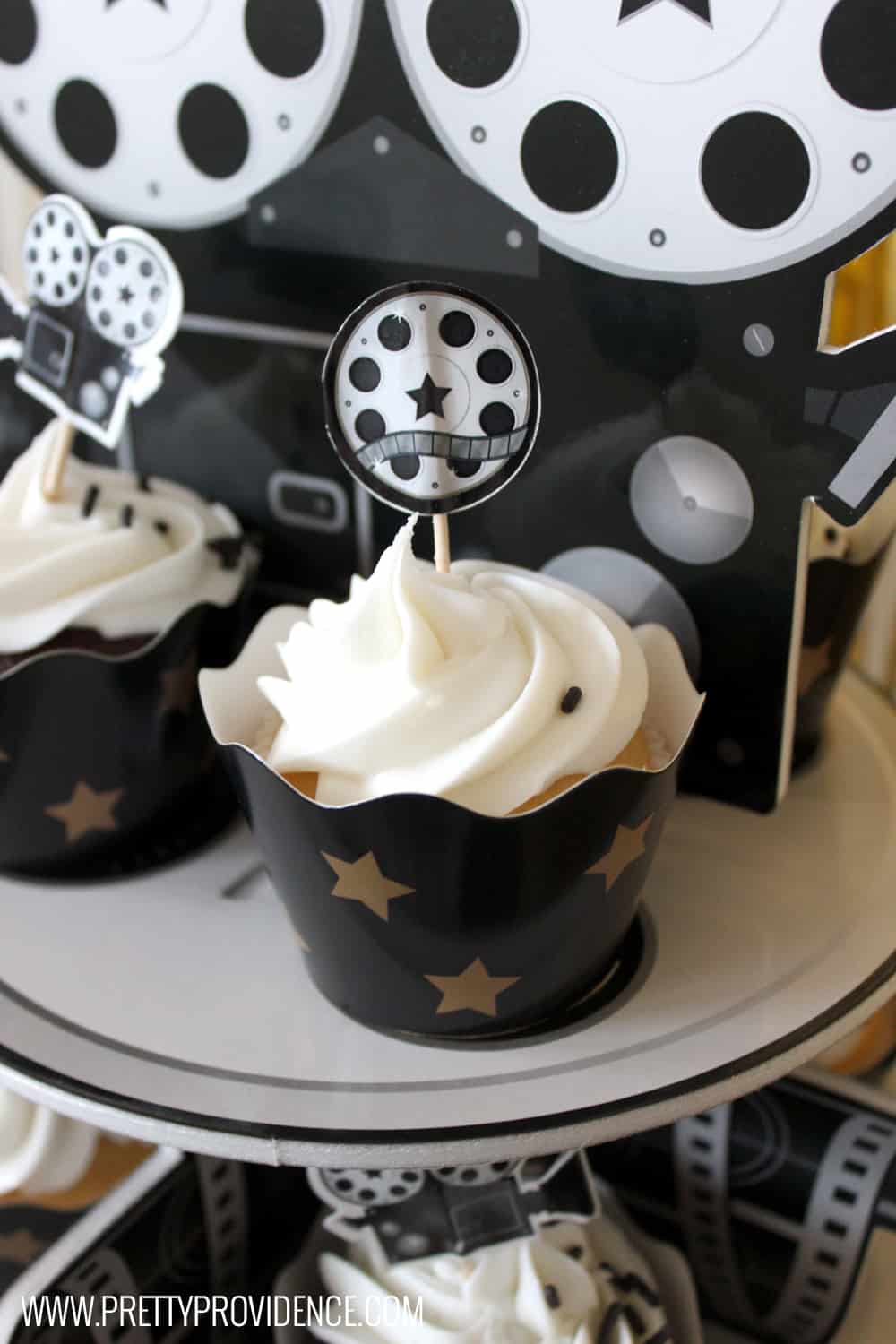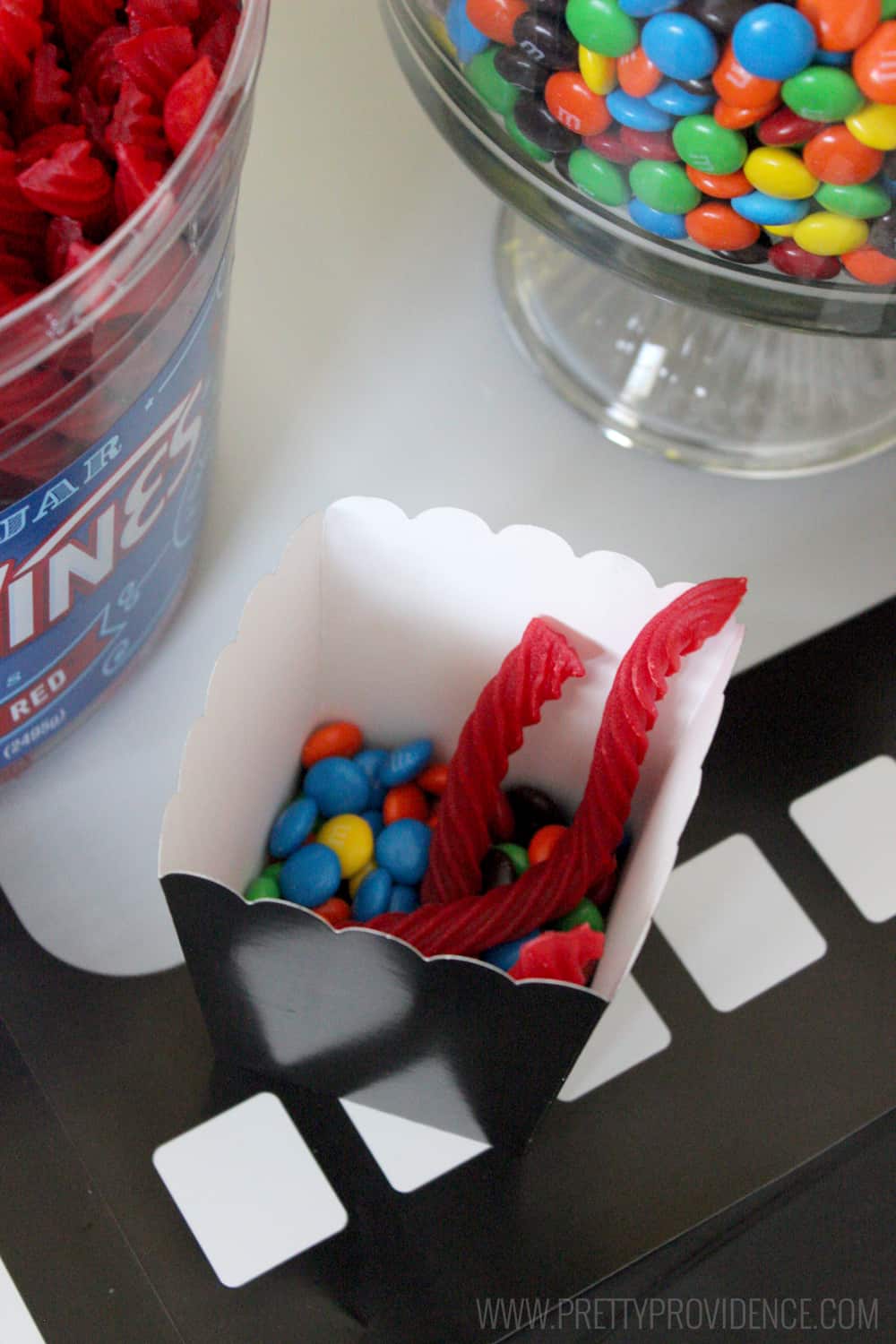 The rest of the budget was spent on the candy, pizza for dinner, and printing out the "now showing" sign and the invitations which I designed myself! If you would like to download them for your own party (for free) you can do so here:
Now Showing Printable Poster (I just printed mine from Costco, 2ft x3ft)
I just stuck the poster in a frame I already had, but I think it would look cute even just taped to the wall!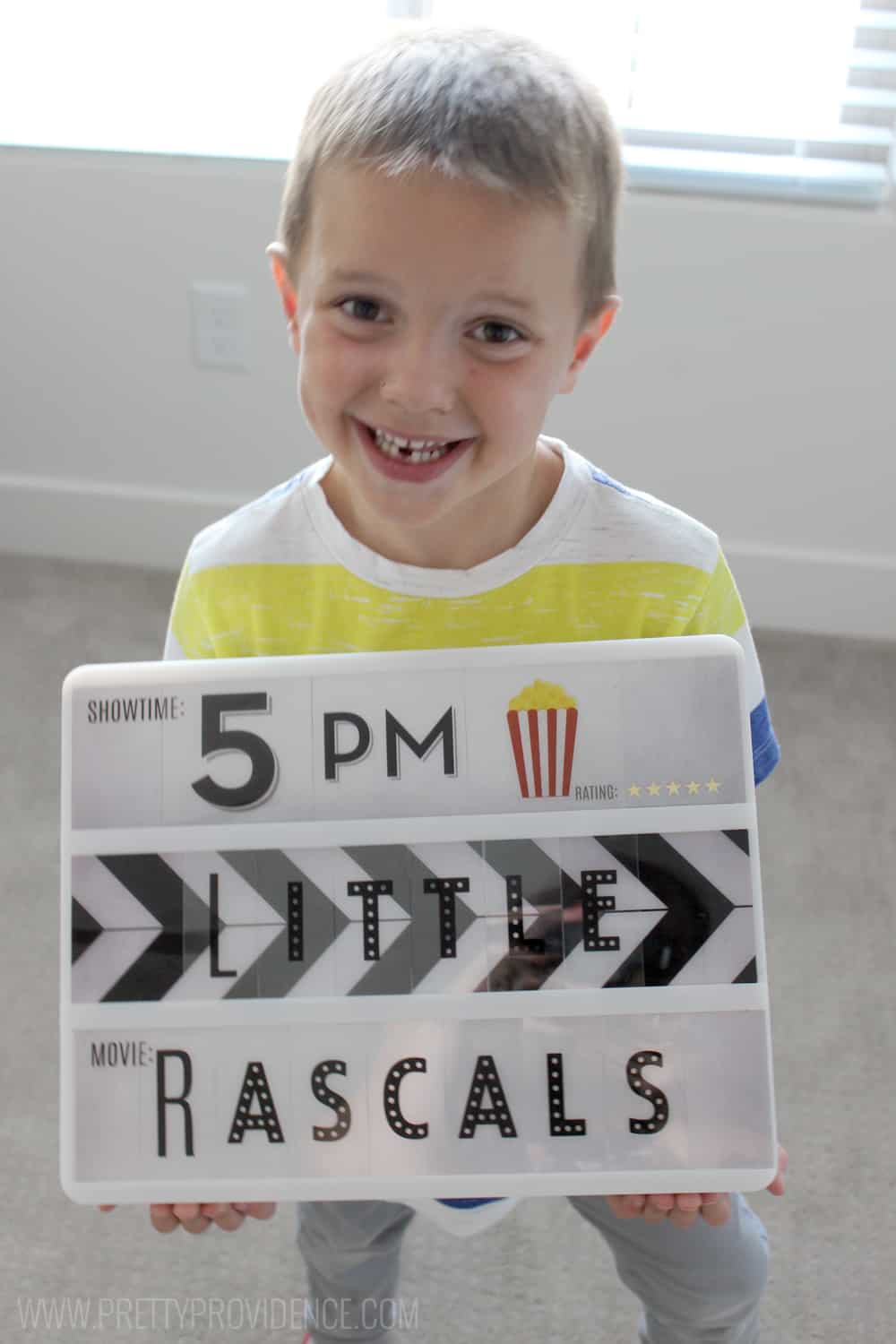 I also used my Heidi Swapp Light Box to announce what movie we were watching! Let me tell you, Little Rascals was a huge hit! Also, how cute is that birthday boy?!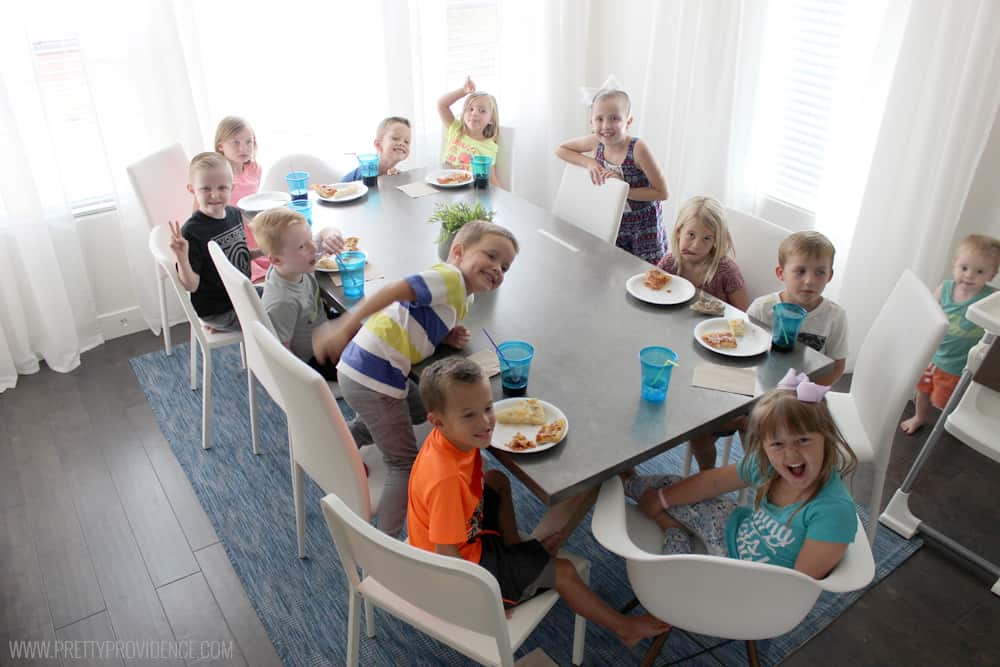 Our theater room has equipment in it, but no furniture right now, so we dragged some mattresses off beds and a couch from another room and the kids loved it! Haha. Our equipment was super affordable (as far as theater equipment goes) and we have loved it so far! I'll link it at the bottom of the post if anyone is interested!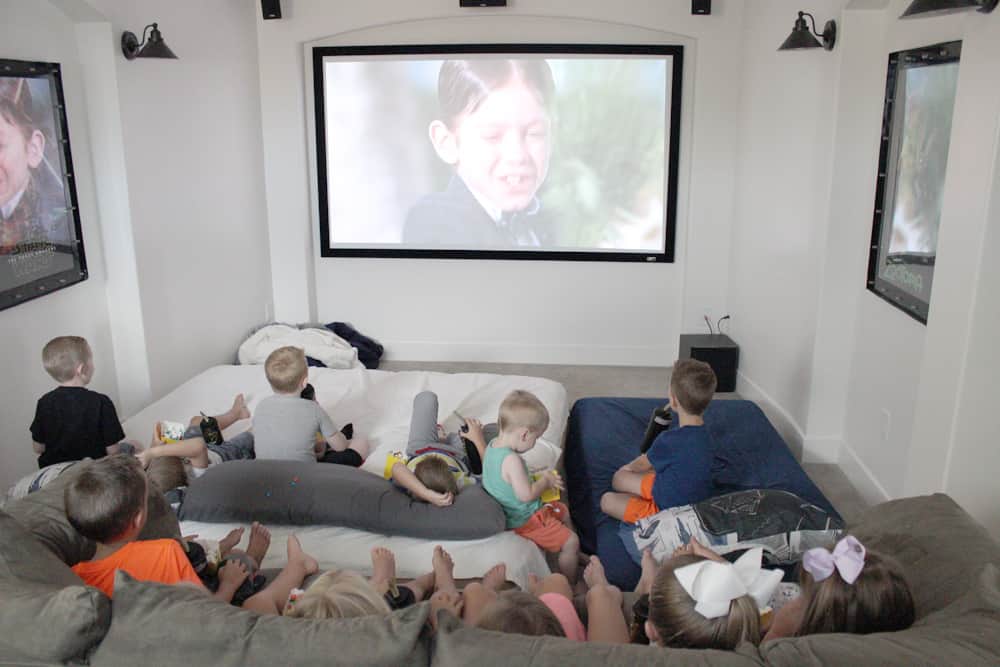 The entire treat table took me literally 20 minutes to set up the day of, and all the kids had a blast at the party! Definitely one of the most successful (and least stressful) kids parties I've ever thrown!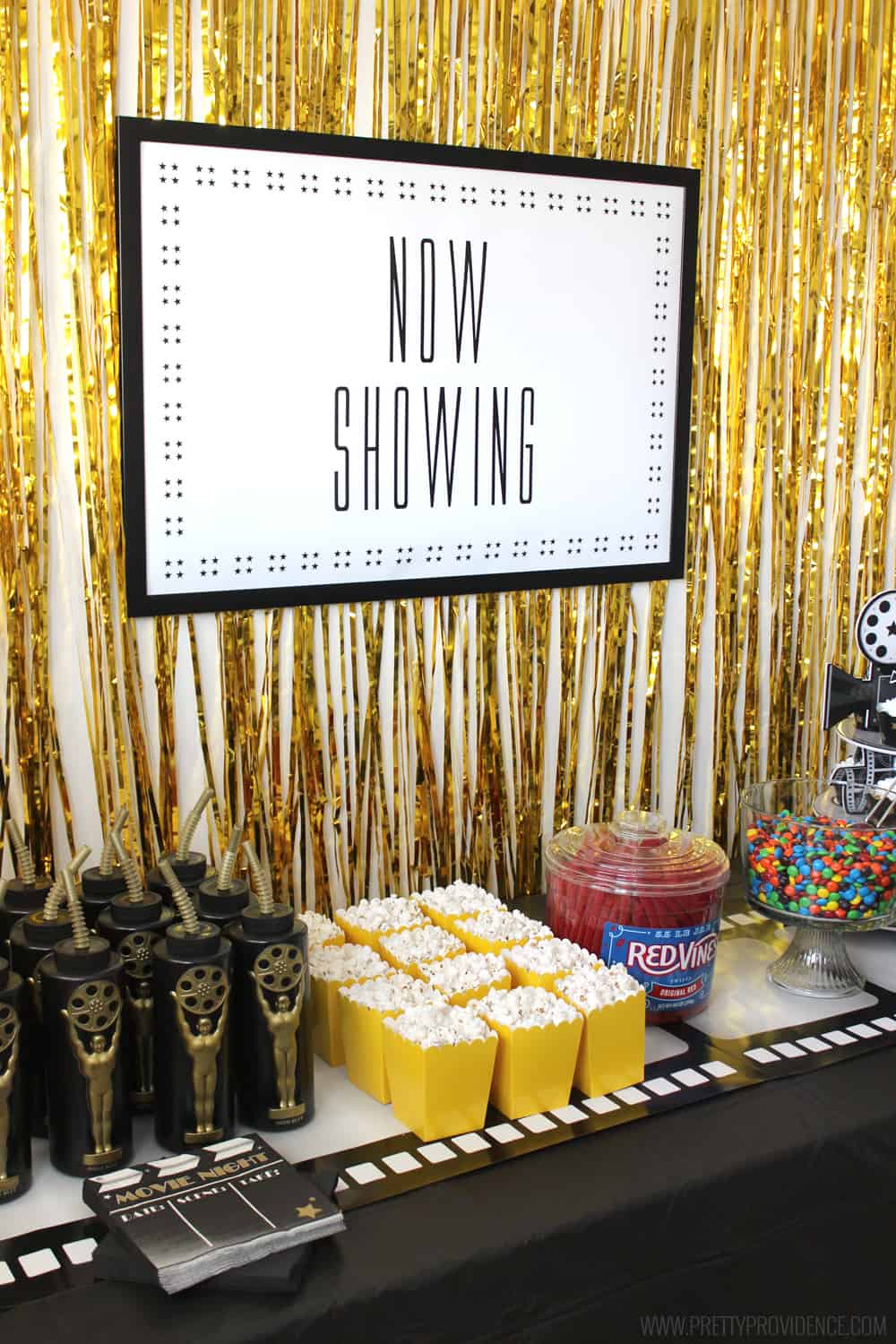 I hope your movie party is just as fun and easy!
xo,


Huge thanks to Oriental Trading for sending me some of the party supplies shown! As always, all opinions expressed and options chosen were my own!