This is a sponsored post written by me on behalf of Arlo Baby. All opinions are 100% mine.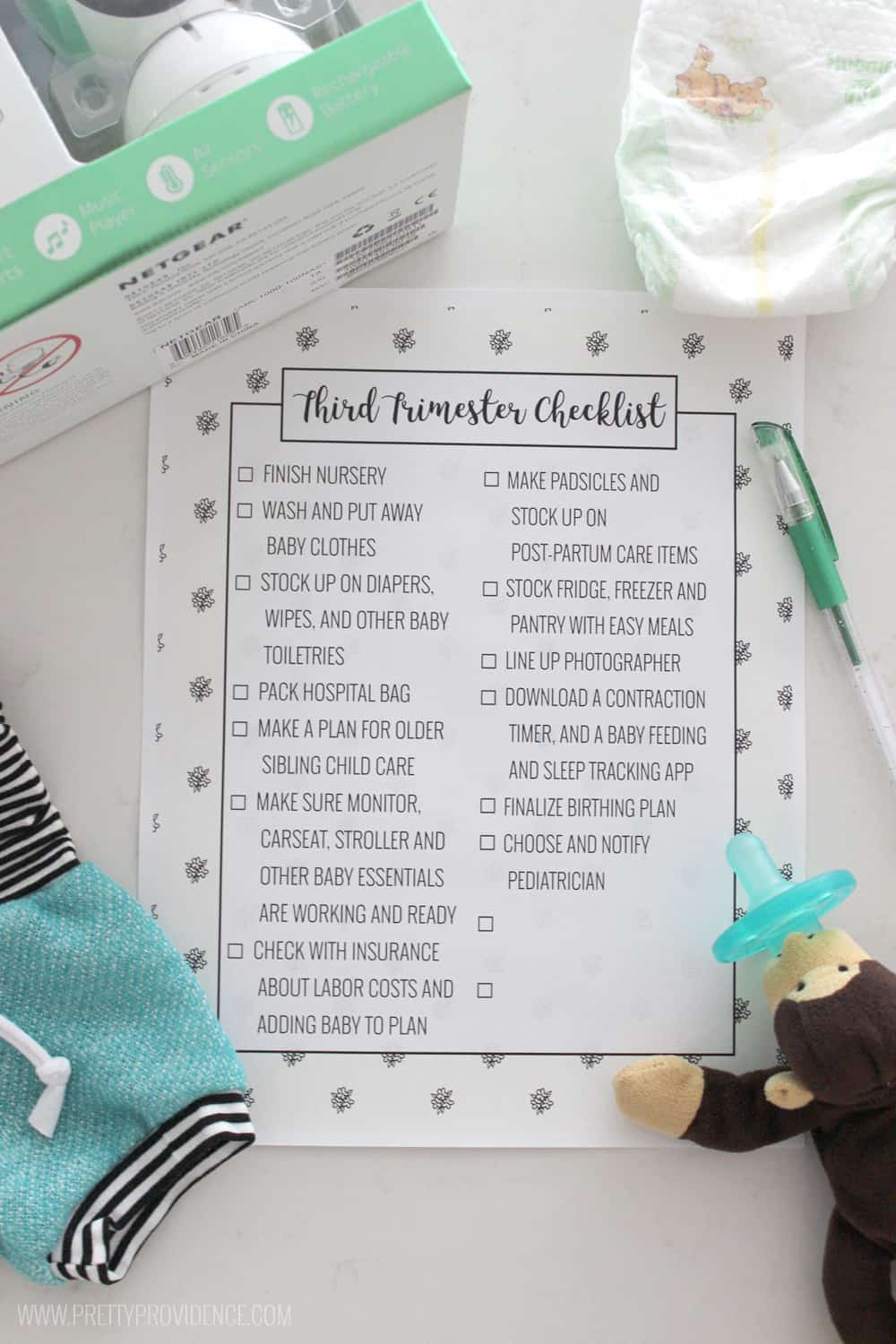 Hey friends! I seriously cannot believe that I am already into my third trimester! Honestly WHERE does the time go?! I feel like I just found out I was pregnant! Anyway, with the excitement of being two thirds of the way there also came a bunch of added stress in the form of "I still have so much to do" thoughts. I decided to make a list of what I had left to accomplish before baby boy gets here, and as I was doing it I figured I might as well make it a printable and share it with all of you! Is it just me, or does checking things off a list give anyone else a ton of positive endorphins?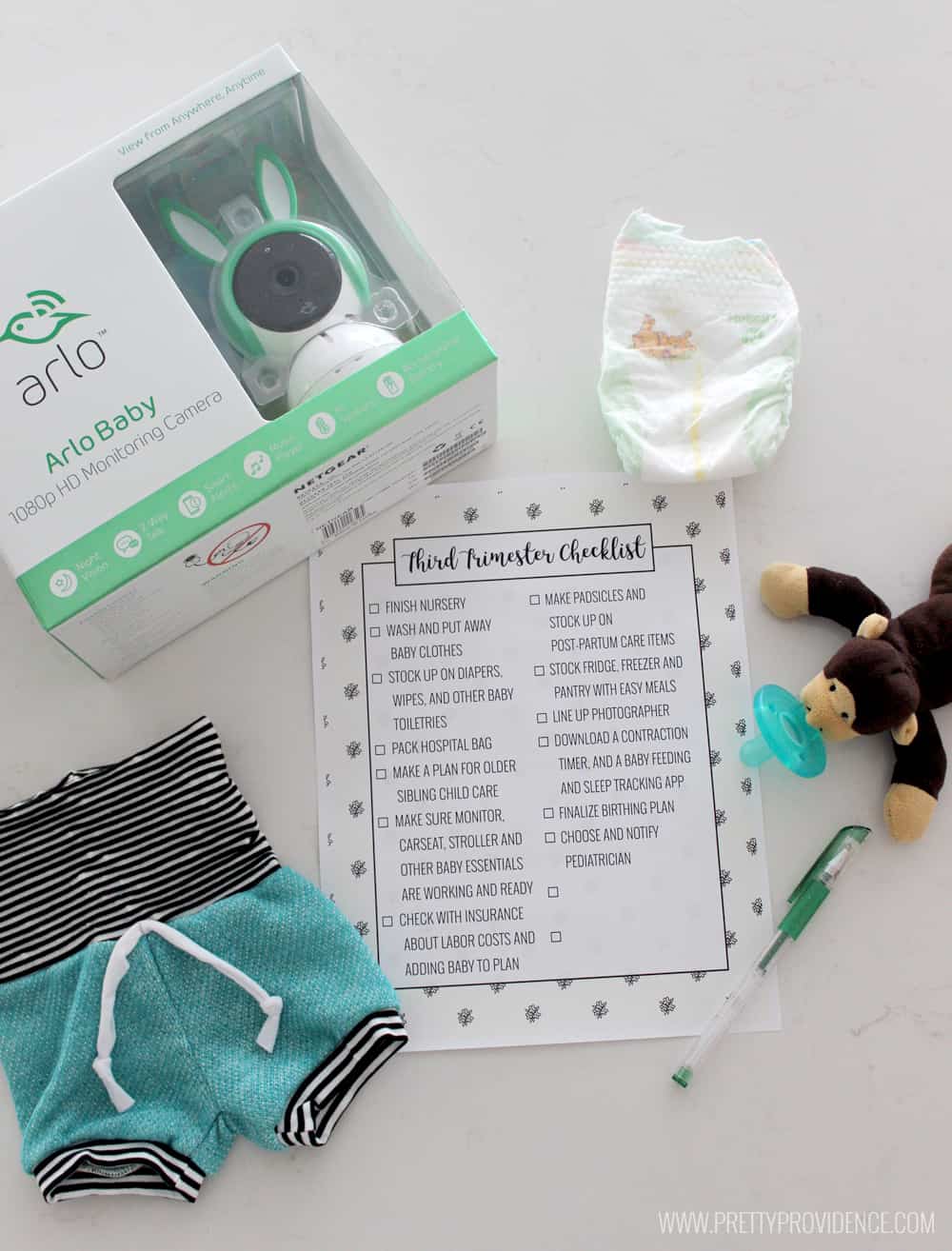 Since this is baby number four for us, we thankfully don't have too many big purchases to make! The three big things that we did need that I've had on my list forever were an infant carseat, because ours is now expired, and a new video monitor, because ours got tossed into a kiddie pool a few summers ago, and a highchair because ours just broke!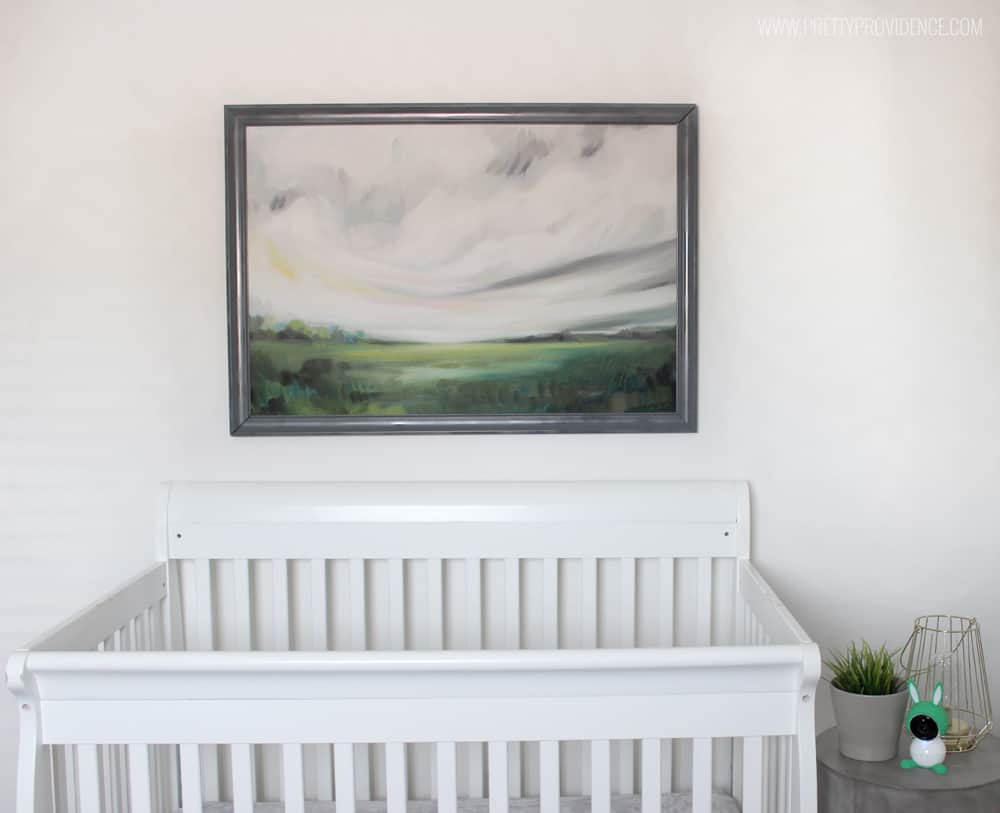 When I first heard about the Arlo Baby Monitoring Camera I was immediately intrigued! Technology has come so far since we first purchased our old video monitor six years ago, and I knew I wanted one that had 1080 HD, was viewable from anywhere (aka: on my phone), had night vision, and had two way talk! The Arlo Baby Monitoring Camera met all those requirements, PLUS it had a smart multi colored nightlight, a smart music player (you can even manage this remotely from your phone), air sensors to alert you of things like temperature in baby's room, the ability to differentiate between baby crying and other sounds, and the ability to go wireless and move freely about the house!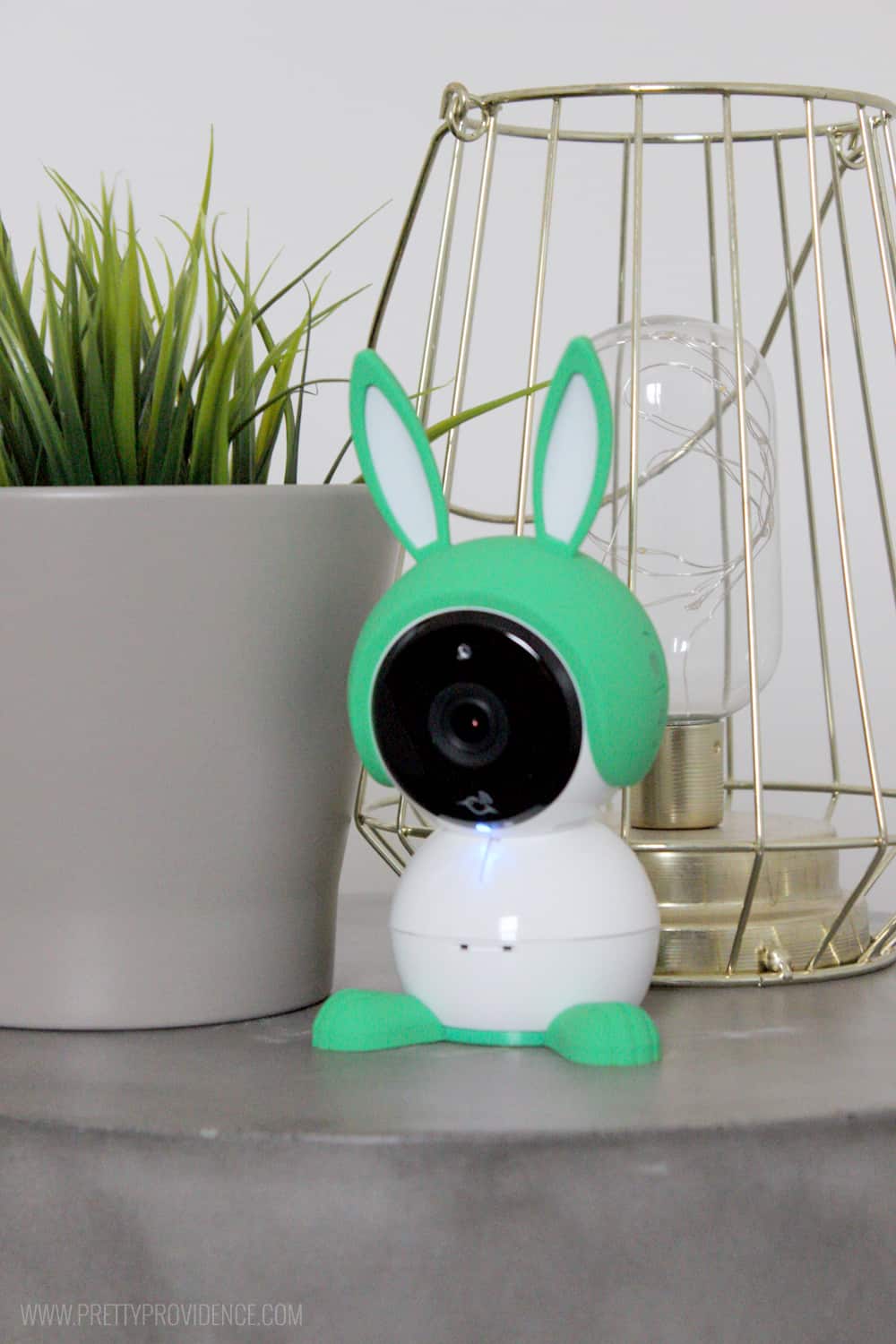 Basically it was a done deal! It has been so nice to have already! Even though my current baby is two years old, he's been fighting naps lately and it has been so nice for me to be able to watch him on the monitor and see whether he is laying down fussing or standing up trying to get out of the crib, etc! Plus, he loves the music and voice back features! We love being able to see the him no matter which device we are currently using, and so far it has worked like a charm, no internet issues etc. I hope all my other purchases go this smoothly! You know how I love checking things off! Speaking of which, if you are wanting to print your own third trimester checklist all you need to do is click here and download!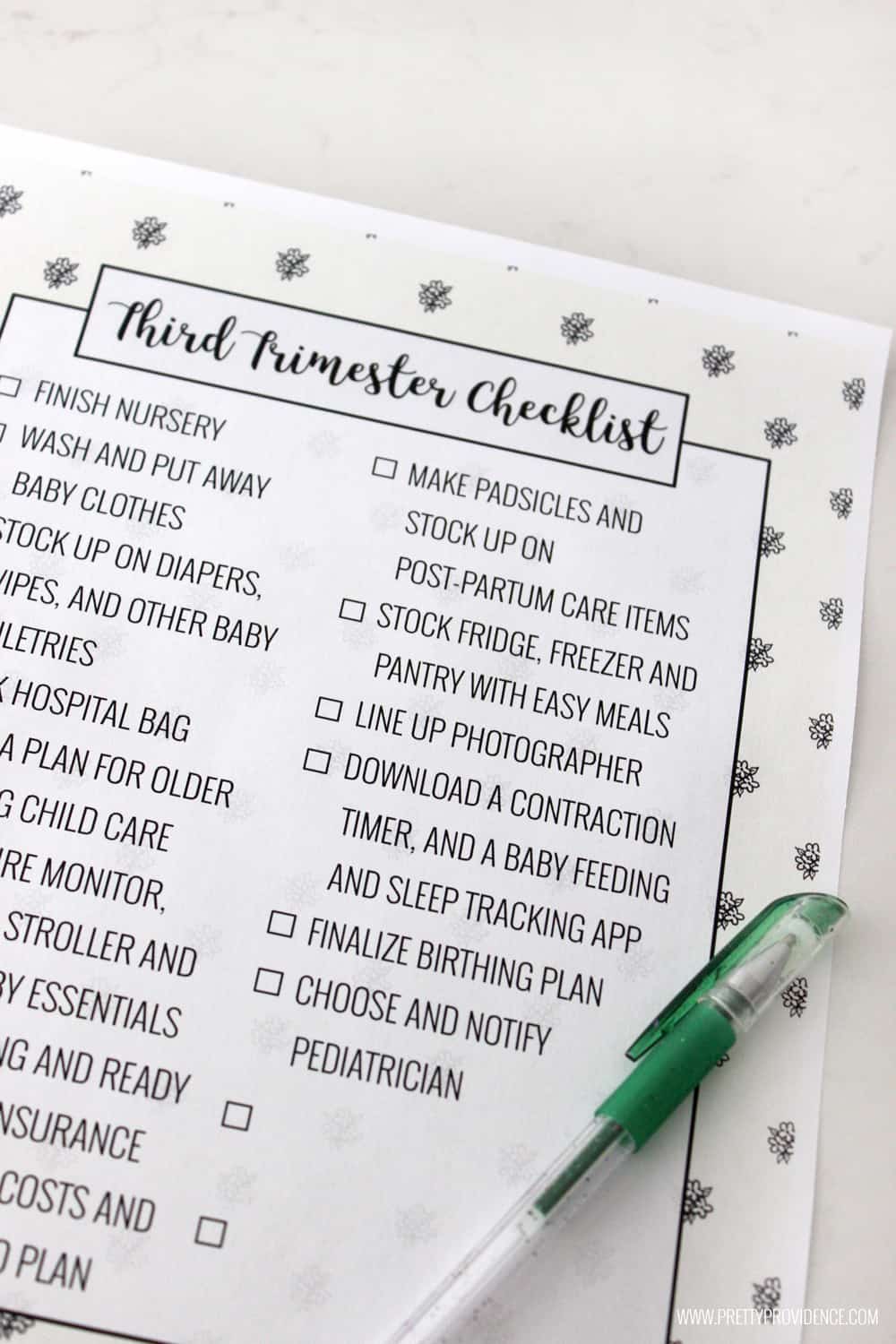 Good luck Mama's! May we all have smooth and productive third trimesters!
xo,