Today's recipe is a total classic. There is just nothing tastier than a good seven layer dip, and this my friends is the best seven layer dip there is! Whether it is for tailgating, a party, or just for dinner (please tell me we aren't the only ones who eat this for dinner on occasion!) this quick and easy appetizer can't be beat. It uses one pan, doesn't have to cool or bake, and takes a maximum of 10 minutes to pull together! Plus, it is made up of mostly items you will already have on hand, making it affordable as well! If you have never tried your hand at this dish before, do it! I can promise you'll be glad you did.

OUR LATEST VIDEOS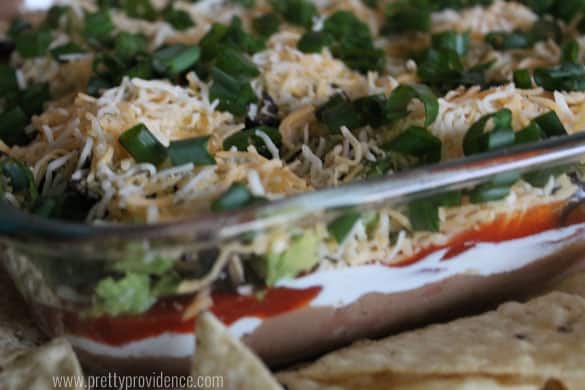 The World's Best Seven Layer Dip

Ingredients
1 16 oz can refried beans
1 1/2 cup sour cream
1 jar la victoria taco sauce mild
2-3 tomatoes optional
3 ripe avocados
1 can sliced black olives
1 1/2 cups shredded cheese any will work
4 ripe green onions
Instructions
Spread refried beans evenly over the bottom of a 9x13 pan.

Spread sour cream evenly over bean layer.

If using tomatoes, chop them up into small pieces. Spread taco sauce over sour cream layer and sprinkle with chopped tomatoes.

Chop avocados into small pieces and layer over tomatoes.

Sprinkle olives over avocado layer.

Sprinkle cheese and chopped green onions over the top of your olives.

Serve with tortilla chips.

Enjoy!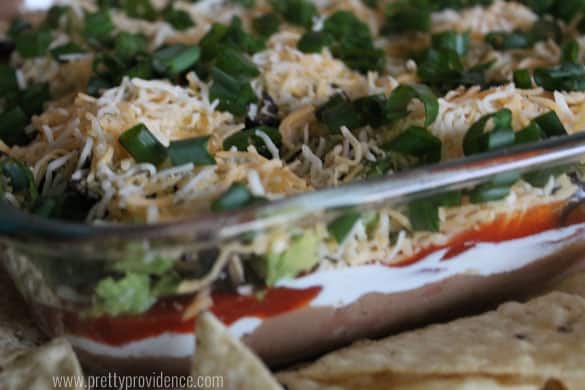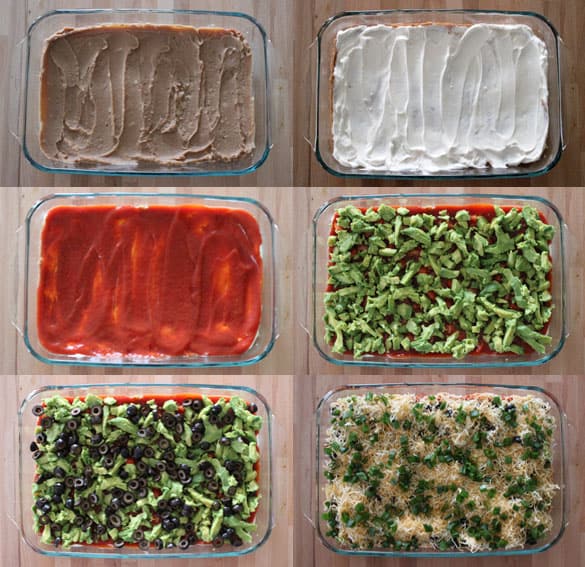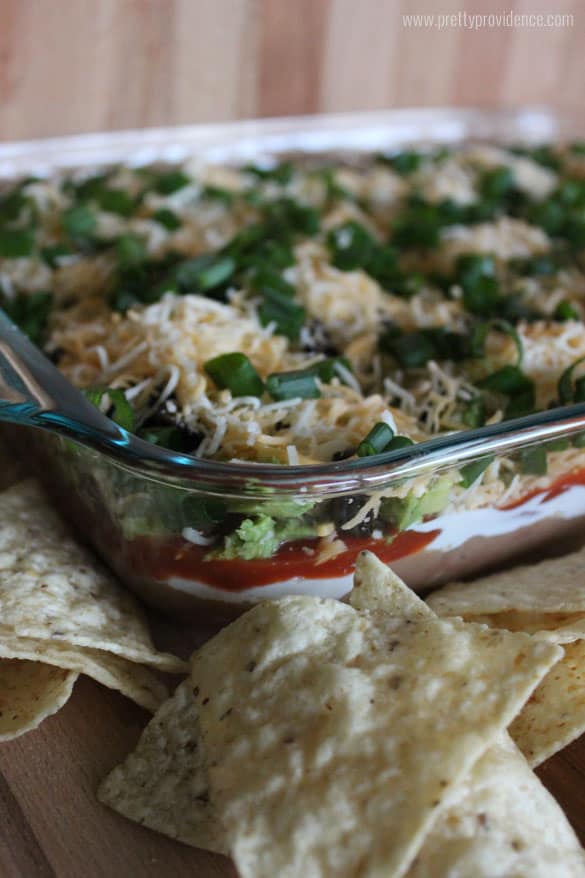 Well there you have it folks! I've said it once and I"ll say it again, you just cannot beat the combination of easy and delicious!
xo,



If you liked this post be sure to check out our creamy balsamic bread dip or these amazing homemade mozzarella sticks!