Make homemade Twix bars, Take 5, Snickers candy bars and more with these copycat candy bar recipes, they are even better than store-bought!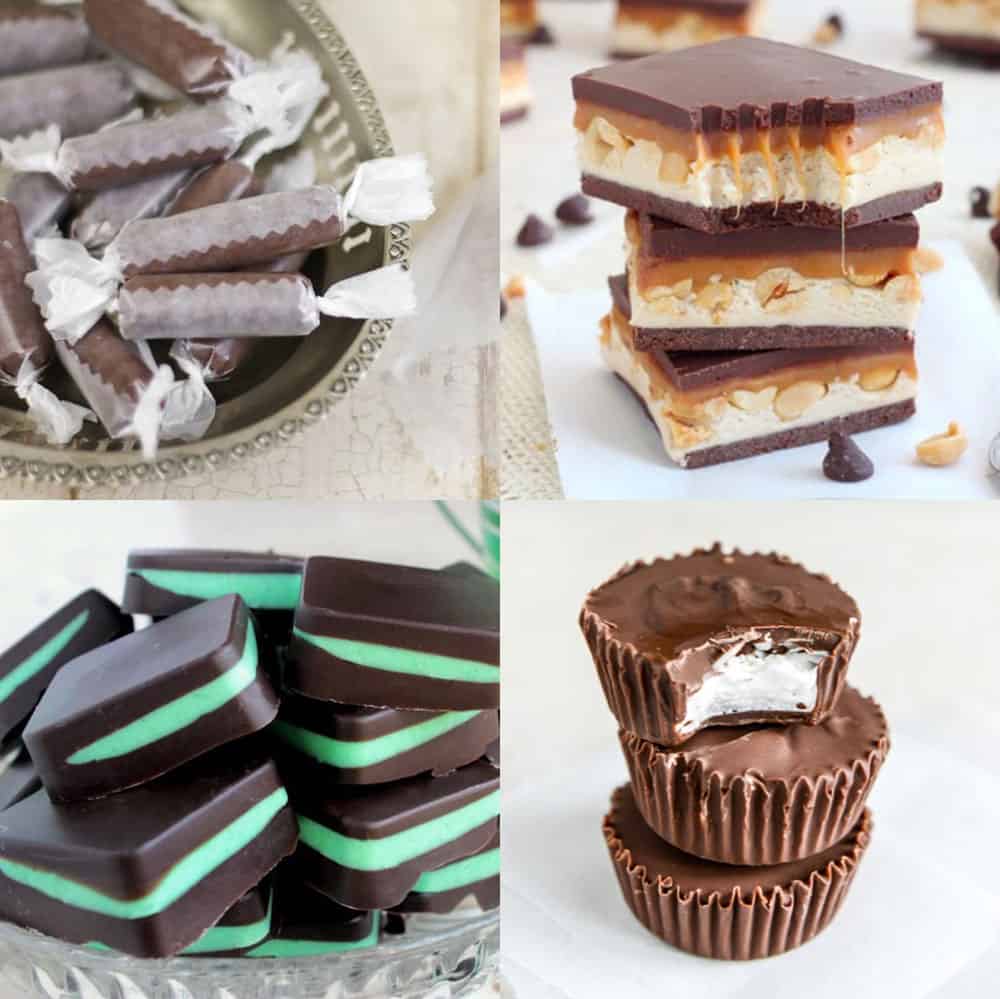 Those of you who follow along here KNOW that I have a major sweet tooth! What you may not know, is that usually does not apply to candy! I am a major ice cream/baked goods kind of a girl and that is typically how I get my fix when it comes to sweet treats! For some reason candy bars typically taste cheap to me. (#foodsnob)
Well, I don't know if this is good news or bad news for me (probably both) but I have recently discovered that I love homemade candy bars! Haha. They taste just like the store bought thing, only better! I can use good quality chocolate, and I'm telling you that just makes all the difference! Even if you are a candy bar lover – this will take your relationship to the next level.
You ready for this?!
Copycat Crunch Bars: Who doesn't love a good crunch bar? These babies are super easy to whip together too!
Homemade Snickers Recipe: Snickers are definitely one of my favorite candy bars, and these beauties take them to the next level!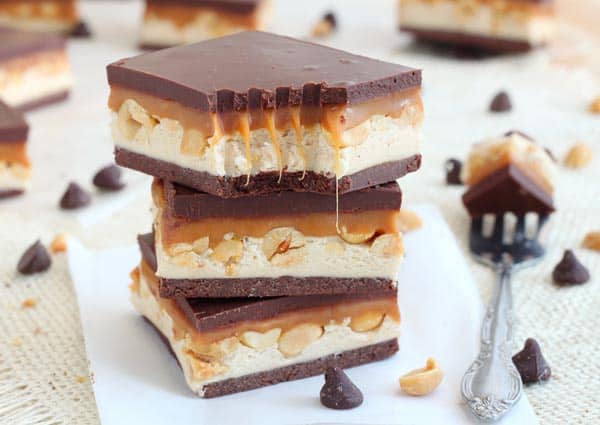 Homemade Payday: Any nut lovers in the house? This one's for you!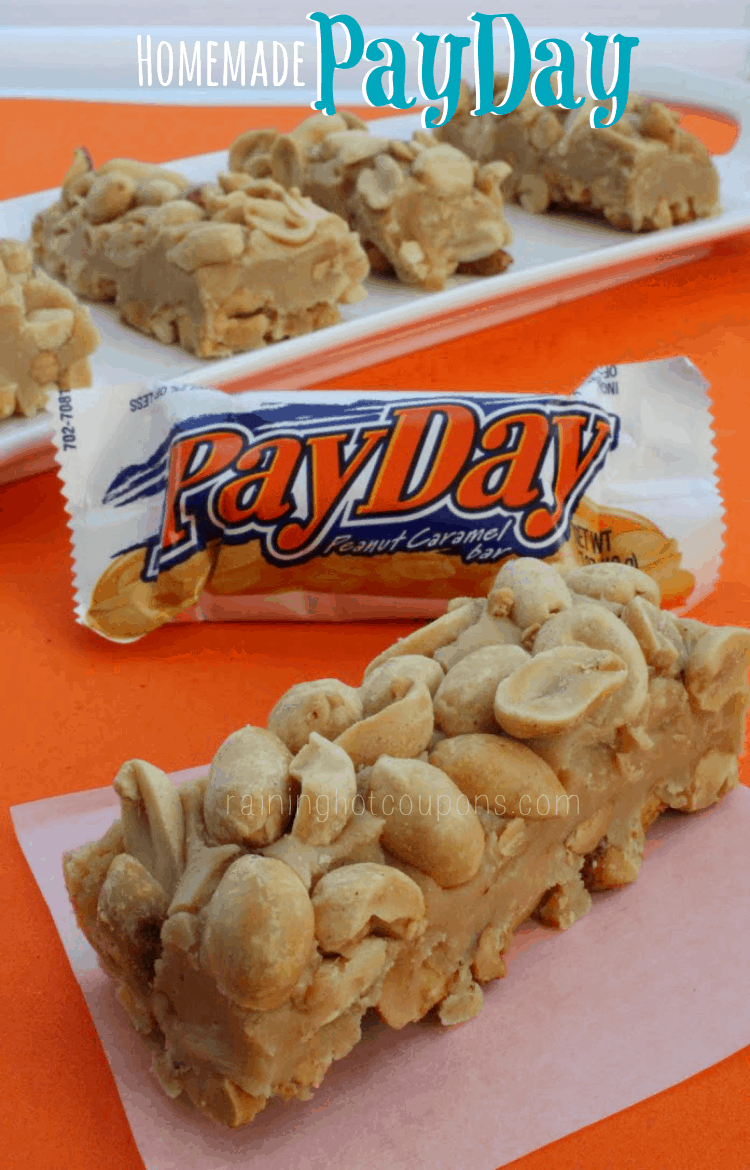 Homemade Take 5: These homemade take five candy bars are also super easy to whip up! Store them in the freezer for when you need a quick sweet fix!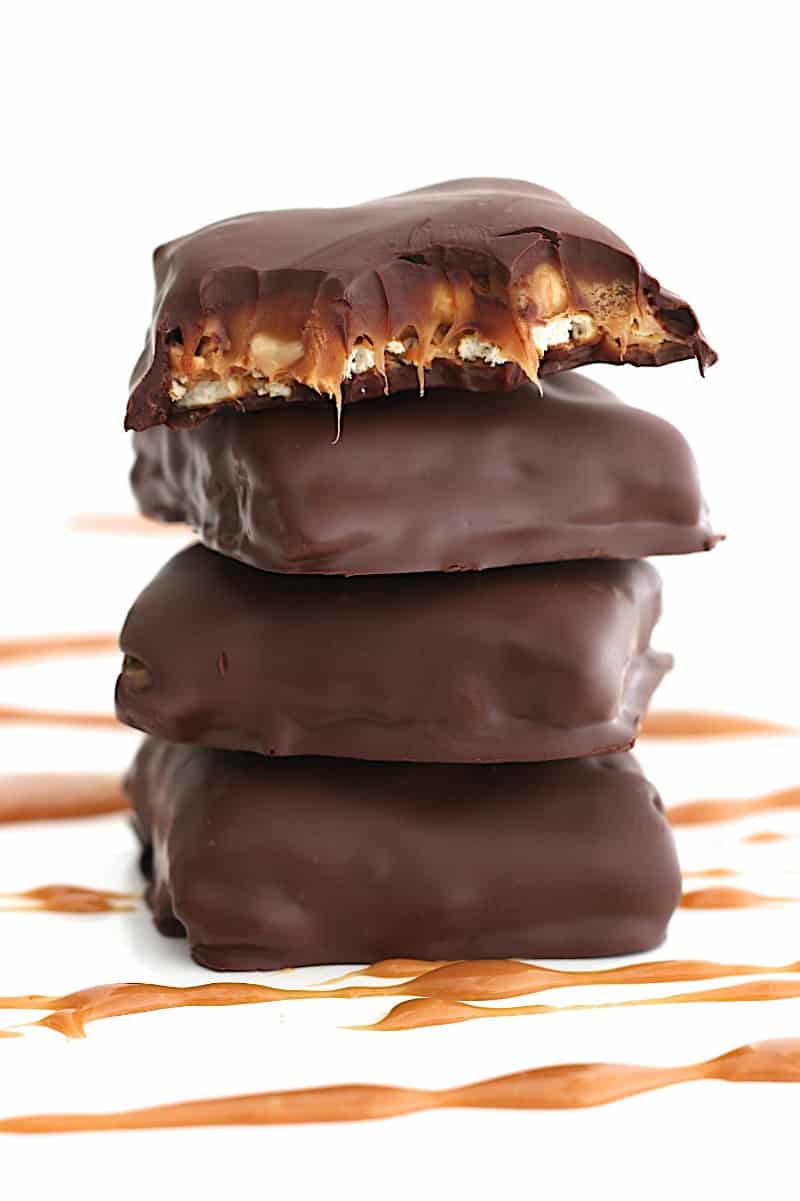 Homemade Almond Joys: My Mom loves almond joys, and when I was little I thought she was crazy! Now, they are one of my favorites! Apparently my taste buds have matured ;).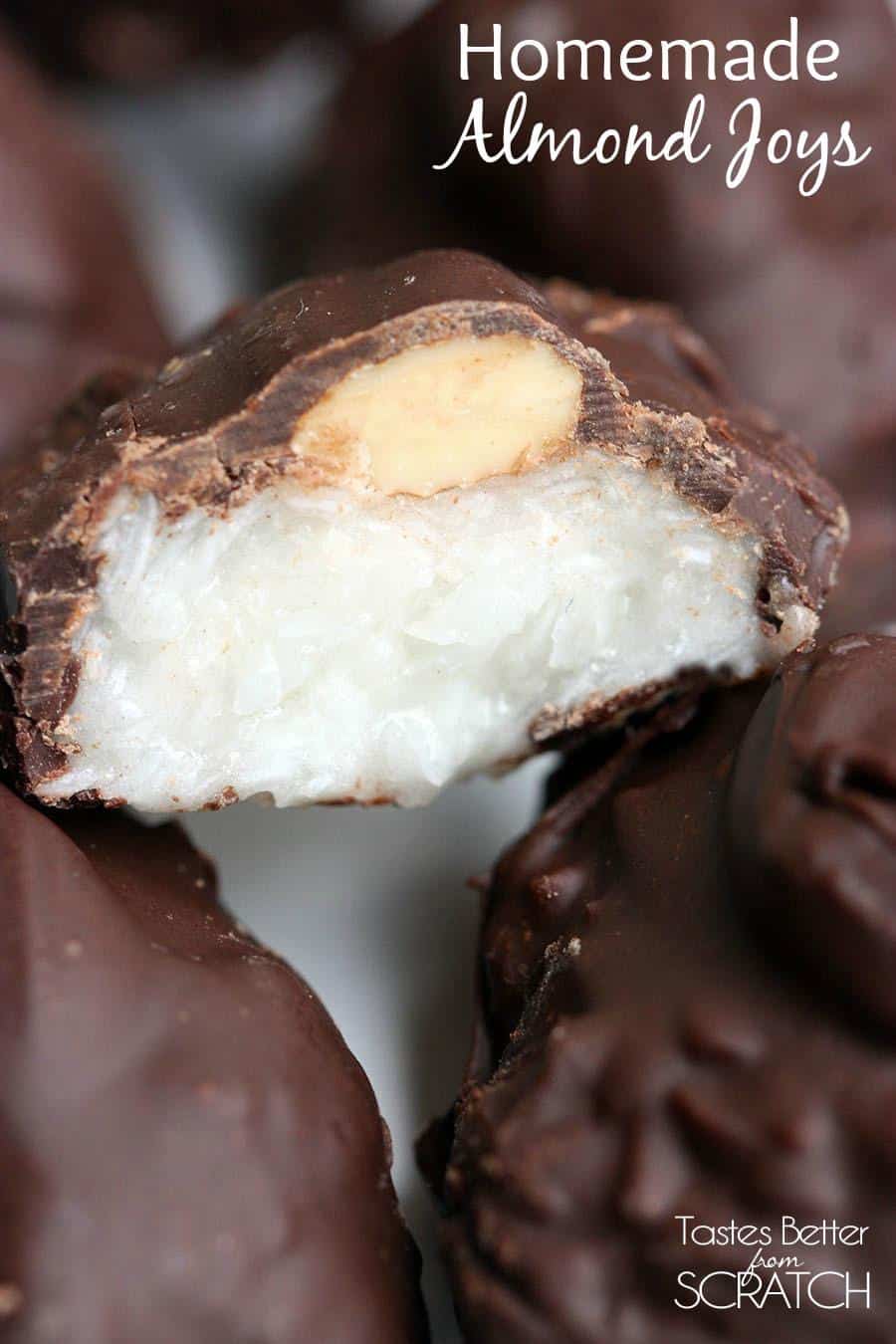 Homemade Reeses Peanut Butter Cups: Now for my Dad's favorite! These homemade Reeses cups are legitimately delicious and a lot easier than I assumed!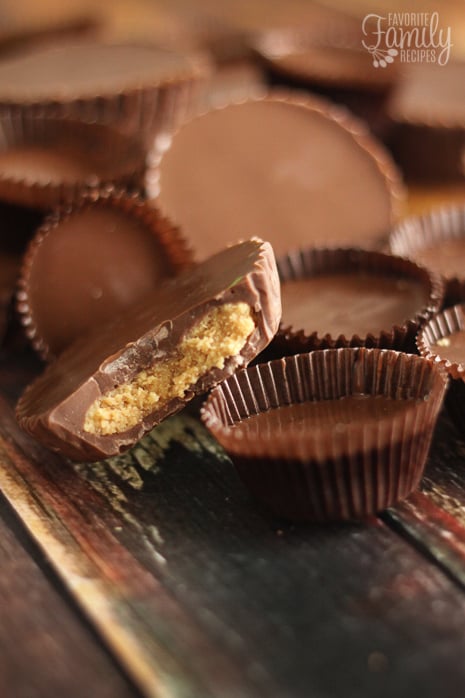 Homemade Milky Way: Mmm. That chocolate caramel combo just gets me every time!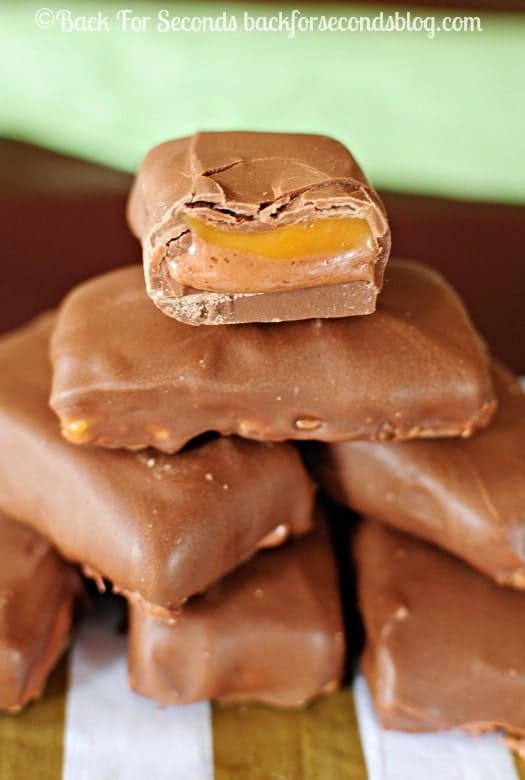 Homemade Kit Kat: Two ingredients? Yes please!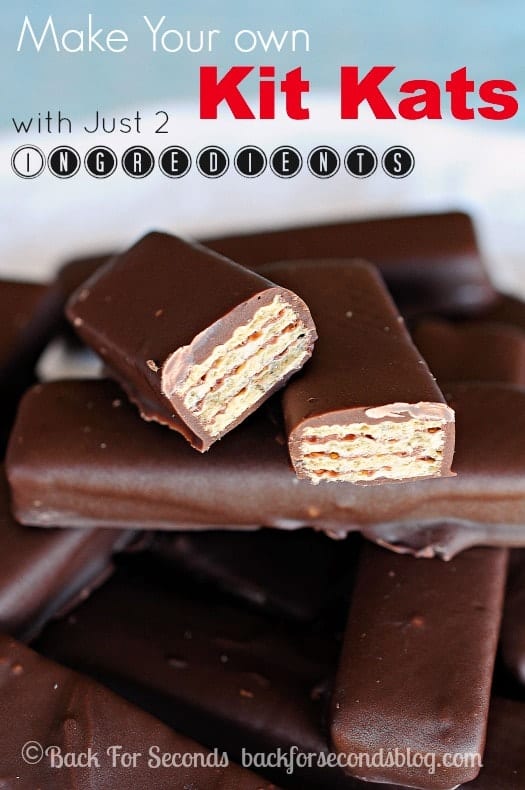 Three Musketeers: Where are my nougat fans?! I bet you never thought to make your own!
Copycat Sees Candy Butterscotch Squares: YES. Give me all the Sees copycat recipes (now, that's good chocolate) please and thank you.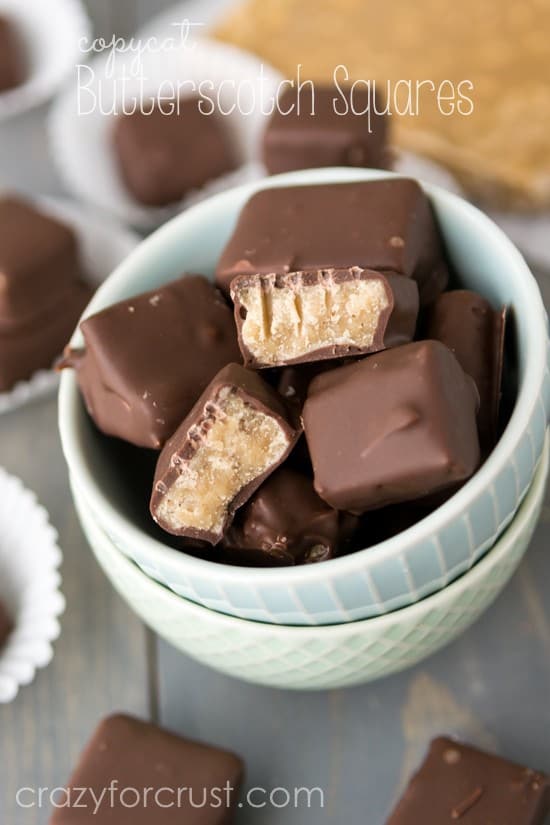 Copycat York Peppermint Patty: Another great one to make a big batch of and stick in the freezer!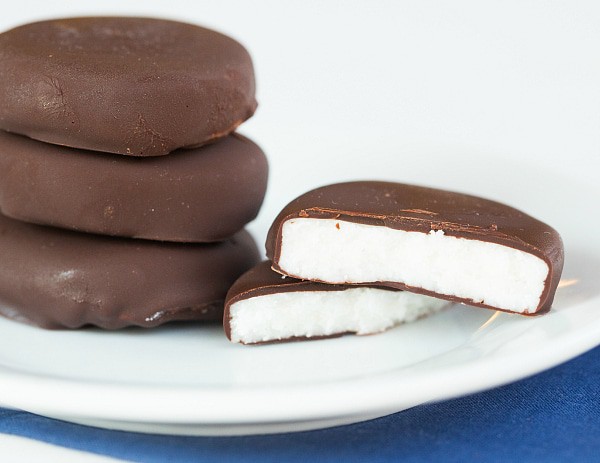 Copycat Cookies N Cream Candy Bars: For all my cookie and white chocolate loving friends!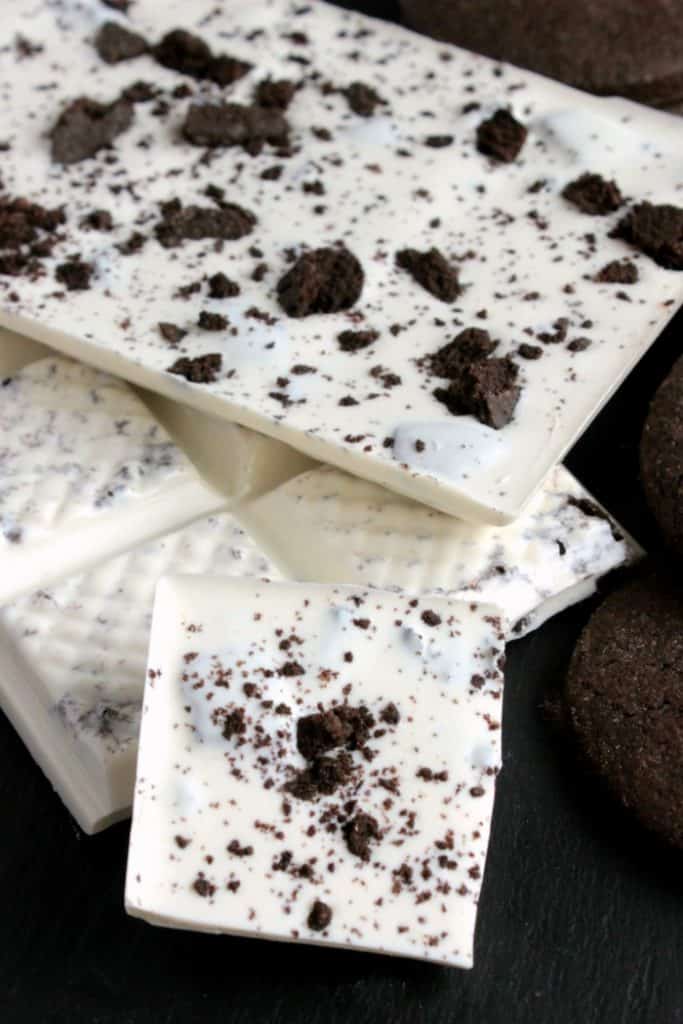 Healthy Homemade Butterfingers: Did you know you can make almost anything vegan? These homemade butterfingers are vegan and delicious!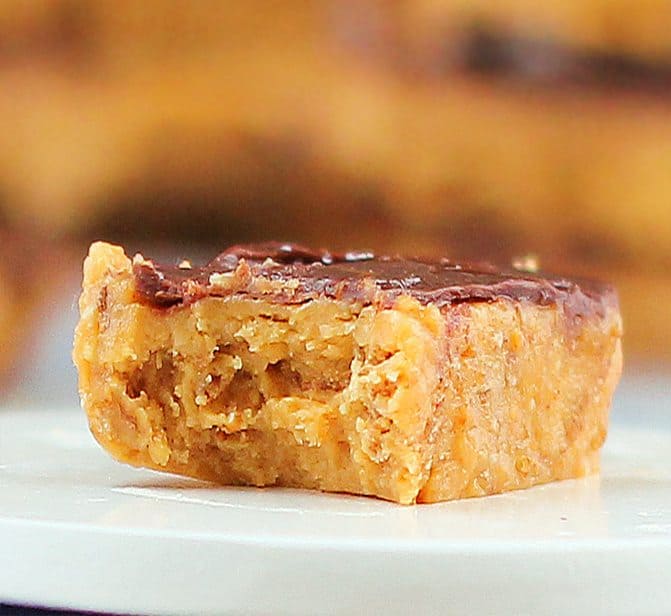 Copycat Andes Mints: Is it just me or do andes mints make you think of the holidays and the Olive Garden?! Either way they are a classic!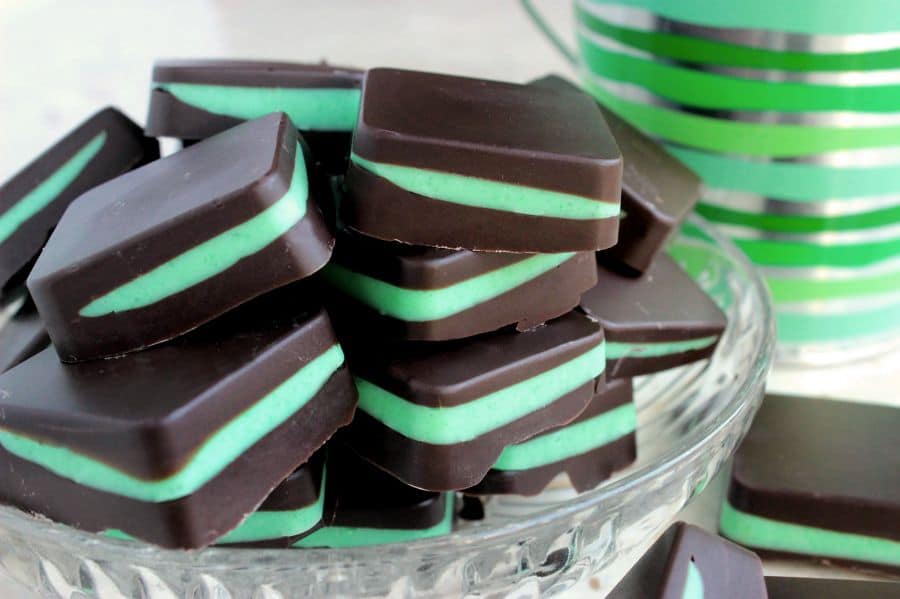 Homemade Mallo Cups: These babies remind me of my Grandma! Who doesn't love a good marshmallow and chocolate pairing?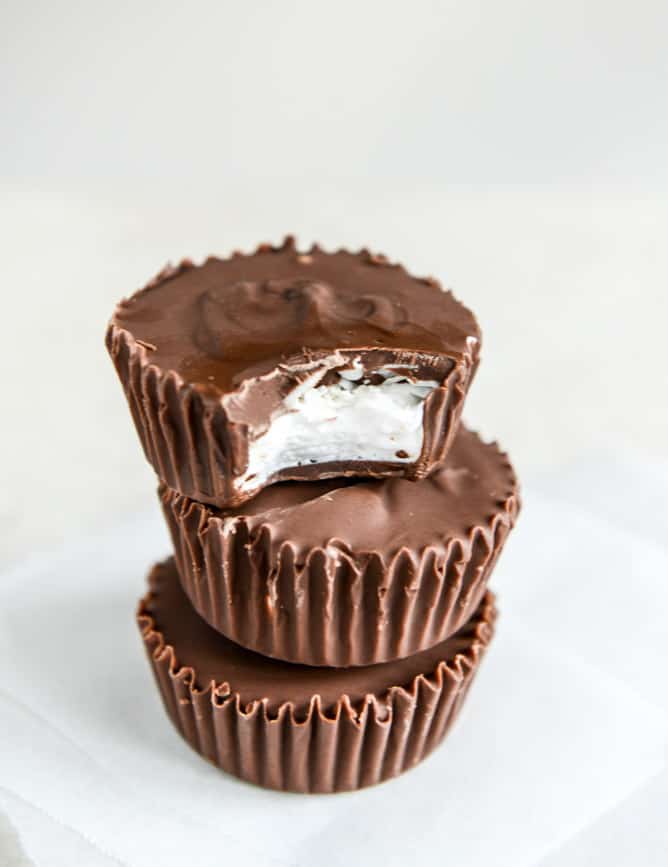 Vegan Heath Bars: Another yummy vegan recipe! I love heath on ice cream, brownies, cookies… pretty much in anything! Haha.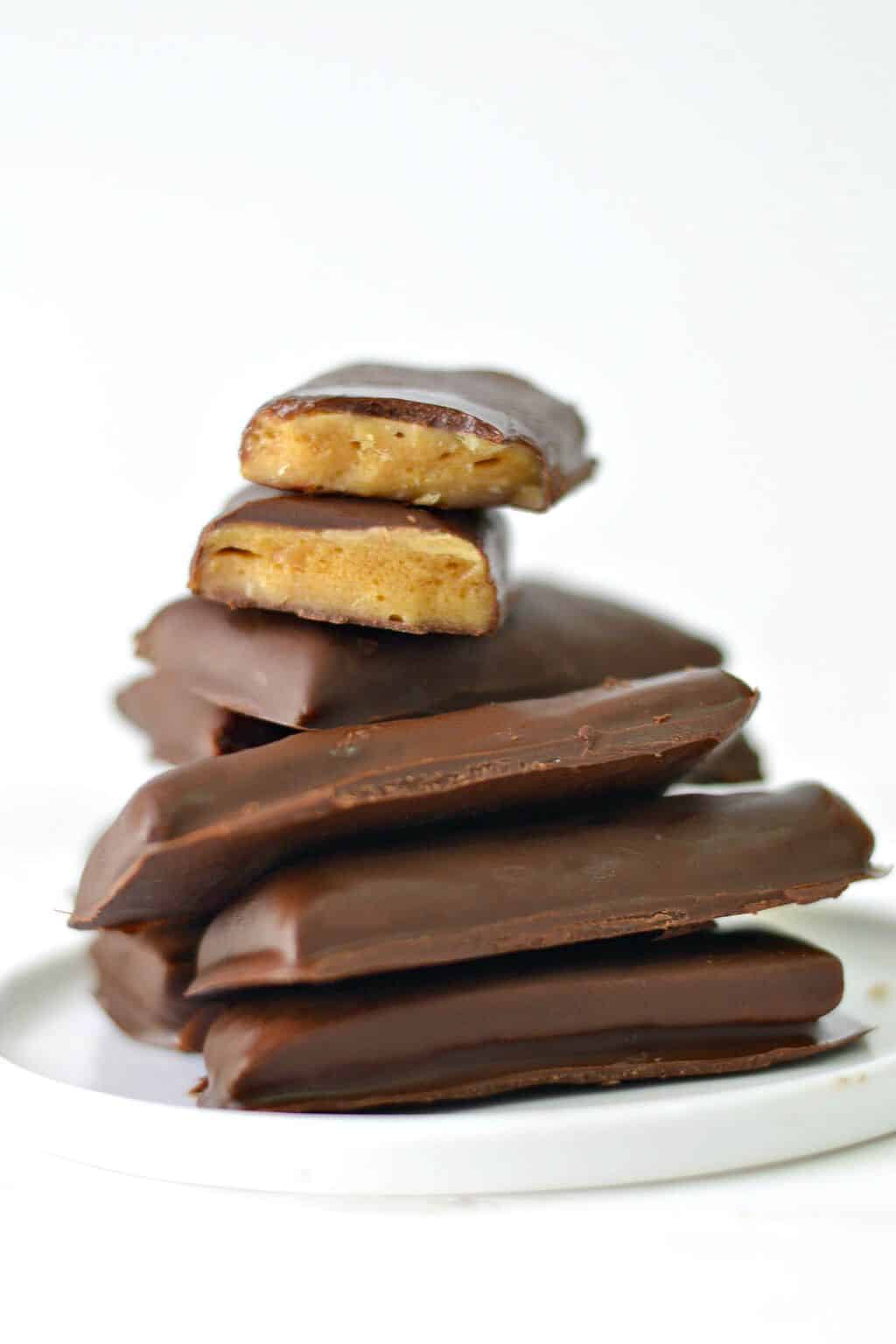 Homemade Tootsie Rolls: Another classic. How cute are these rolled up in parchment paper too?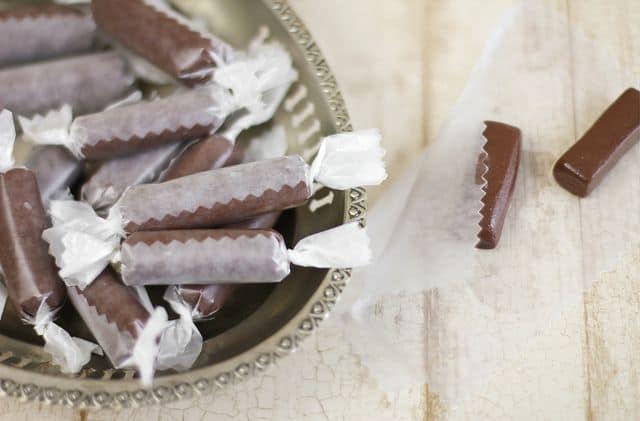 I told you you could make pretty much any candy bar from home! Which one will you try first?!
xo,