This Elf on the Shelf Bingo Printable is one of our kids' favorite Elf printable props! You'll love it!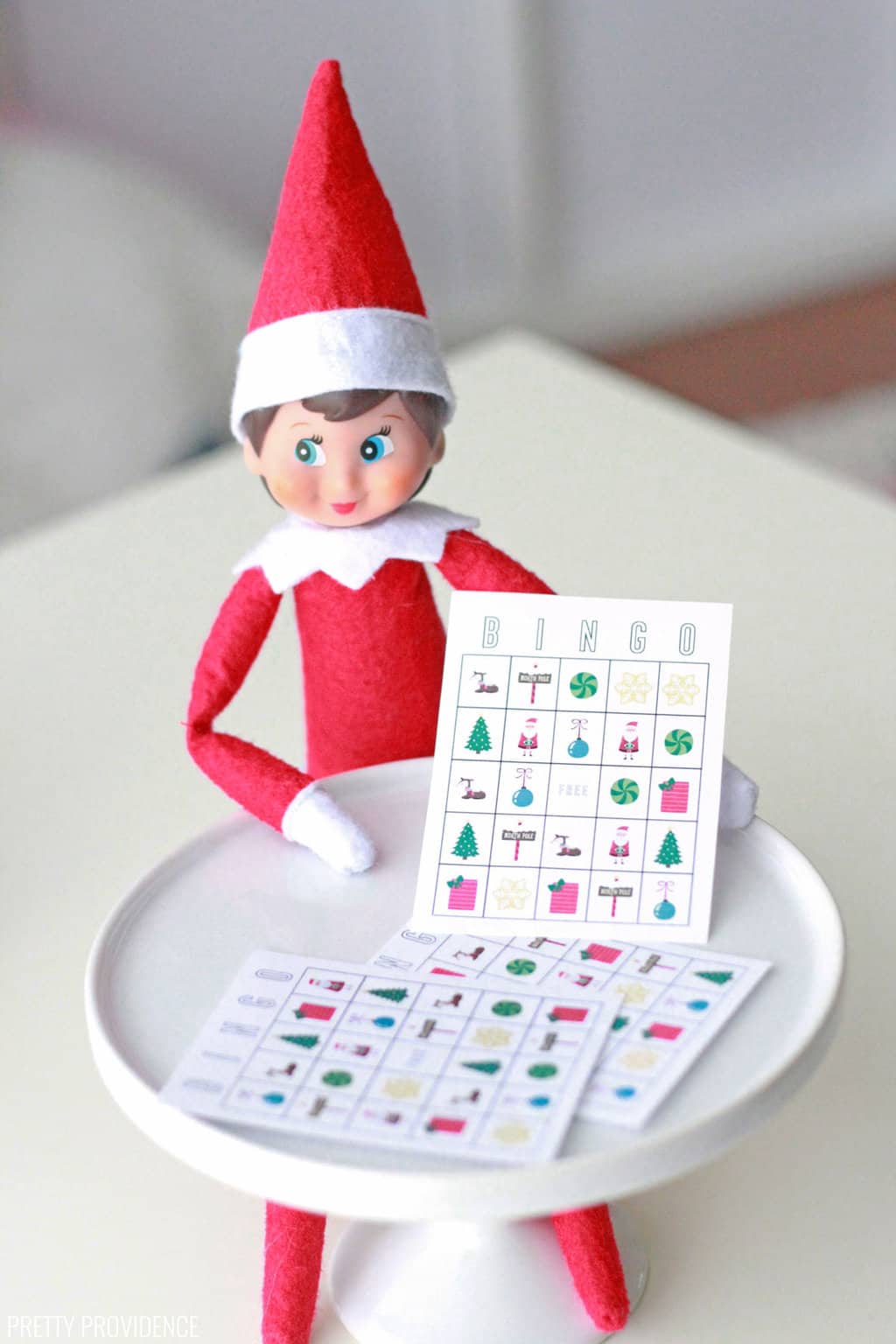 Hi guys! I'm checking in here with a fun new Elf on the Shelf idea for you today. This is actually the first year that we've had an Elf on the Shelf visit our family. June named our Elf Holly, and we've been having a lot of fun with her so far. Today I wanted to share this fun Elf on the Shelf printable Bingo! It's actually a scaled-down version of Jessica's Christmas Bingo, which by the way, is a huge hit at our house! Our good friend Pam from Over the Big Moon suggested that we make the bingo cards small for our Elf. Pam is basically an Elf on the Shelf genius. I decided to have Holly play Bingo with her friend the Llama, and she also brought the regular, people-sized Christmas Bingo game for us to play as a family after dinner!
I staged our Elf playing at a table, which is actually a mini cake stand (totally coming in handy this Christmas season!) and for chairs, some little people furniture.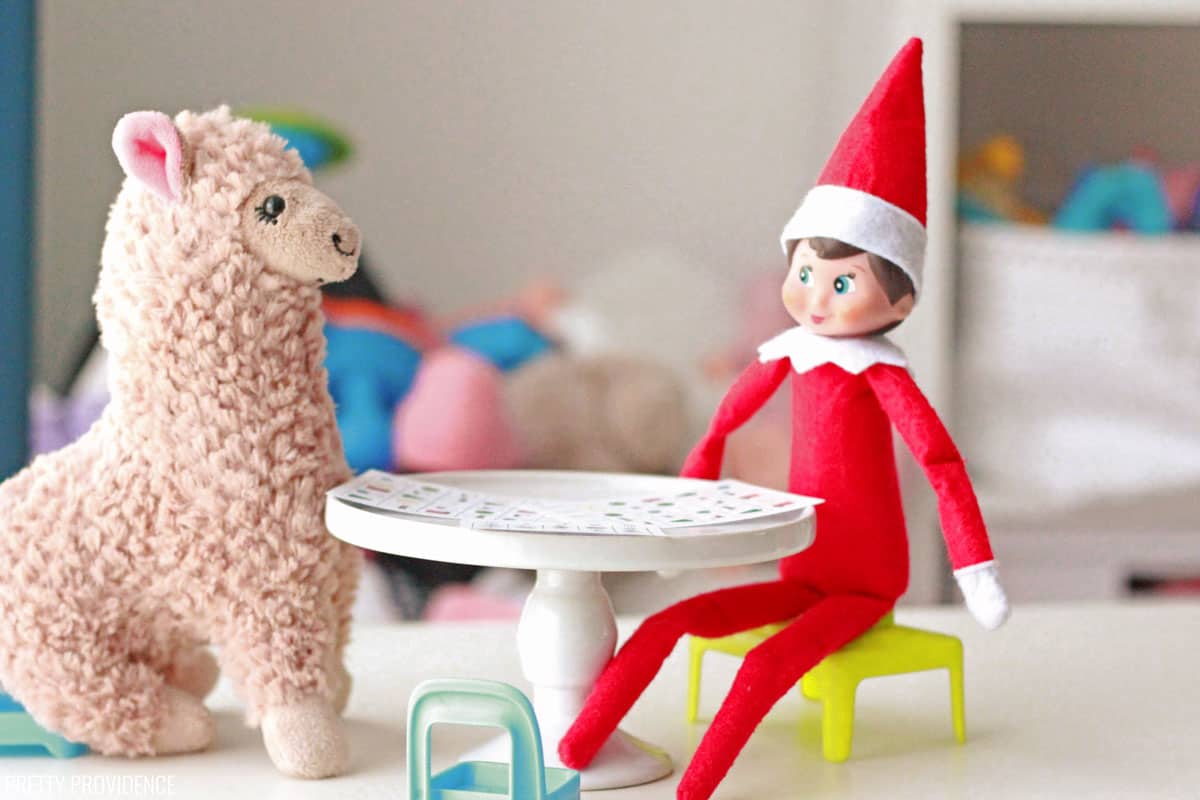 We've been focusing on really easy Elf on the Shelf ideas since it's our first year, and we're pretty busy. This Elf ideas post has been a great resource, and as I already mentioned, our friend Pam's ideas are the best!
How to Print our Elf on the Shelf Prop Bingo
Click on the link below to download the PDF.
Print at home with a color printer or save it to your desktop and upload the PDF to a website like FedEx office, Staples, etc. if you're going to have it printed at a copy store.
Cut the bingo cards out and stage them however you like!
Print the Elf on the Shelf Bingo Cards here | Regular Christmas Bingo cards here
Your kids are gonna love it. If you and your family love Bingo, make sure you check out all of our seasonal and holiday bingo cards!