This free football bingo game is a fun and easy way to add even more fun to your football party! Just print the bingo cards out and mark them as you watch the big game!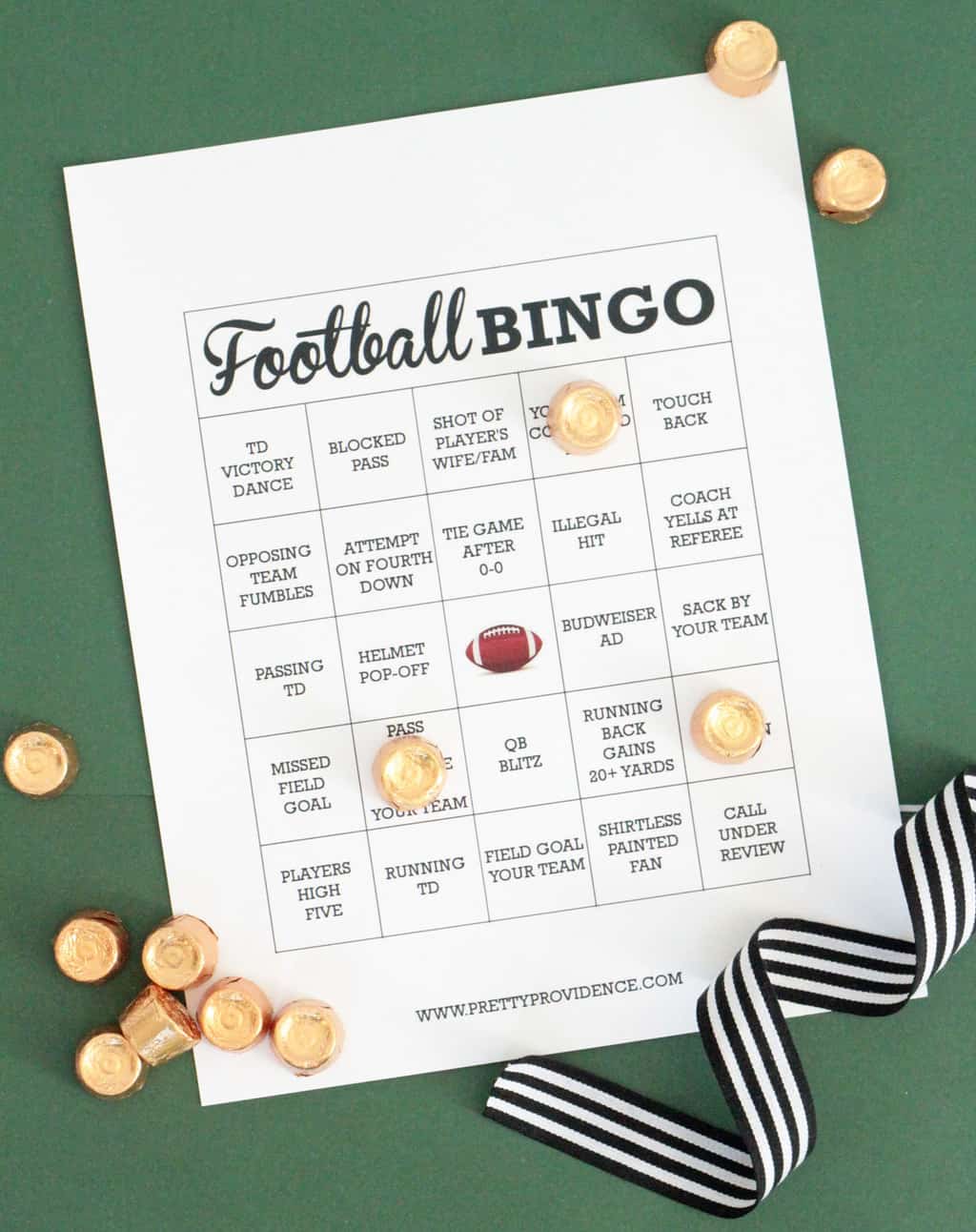 I've always liked hosting parties for college rivalry games and Super Bowl Sunday, even though I'm not really a football fan. Living in Texas, I am among die-hard football fans all the time, but still haven't been converted. (Unless you count my beloved Dillon Panthers. I will never not pay attention to Tim Riggins.)
I look forward to the big game because I like getting together with my family and friends, and all the food! S'mores Football Treats and The World's BEST Seven Layer Bean Dip are two of my faves to make for game day. For more delish football party food, check out our appetizer recipes.
Super Bowl Bingo
One year I decided to make our Super Bowl party even more fun with a friendly game of Super Bowl Bingo! Everyone loved it so we have kept up the tradition. This free football bingo game works for any football game that is on TV. From the Super Bowl to college games, it is super fun!
How to Play Football Bingo:
This game is so simple, no one has to be the caller! You just have to pay attention to the game.
Print the free Football Bingo cards out and give one to each person playing.
Watch the football game and put a marker on each square as you see things in your squares happen.
The first person to get five squares marked in a row, wins!
Playing football bingo, I get a lot more into the game than usual. It is a great addition to any Super Bowl party or college game day!
How to Print Super Bowl Bingo
There are 8 different cards in the free download. Just subscribe to our newsletter below to download the bingo cards.
Our free printable bingo cards work best printed on a light card stock, but you can use regular printer paper too if you don't want to fuss with card stock.
We recommend laminating your cards, so that they stay free of dirt and wrinkles. This way, you can use them again and again!
We usually use Rolo candy as markers. These Milk Chocolate Footballs or Football Candy Corns would be even more perfect!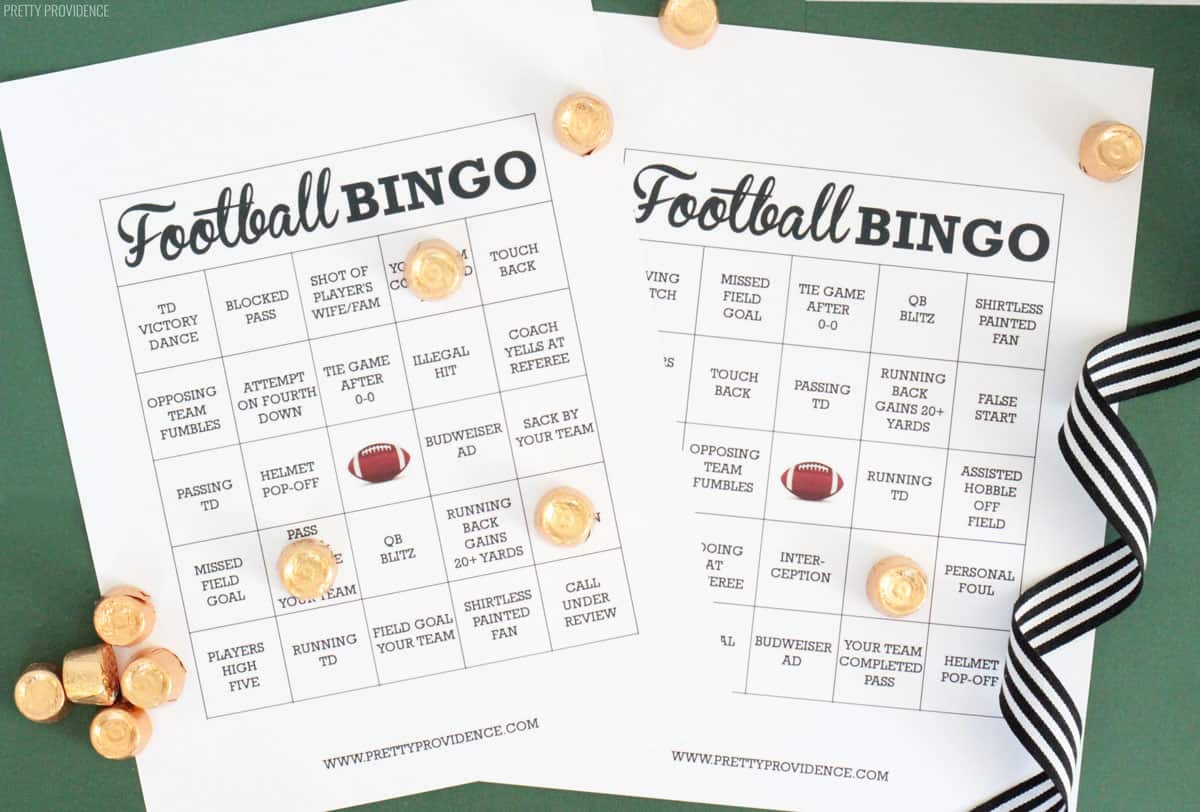 We love to see you having fun with our printable games! If you play football bingo this year, we'd love if you'd share and tag us on Instagram!

This post was originally published in January 29, 2013 and has been updated with new photos and more detailed information.