These gifts for readers are sure to please any book lover! Affordable book gifts that your friends and family will love!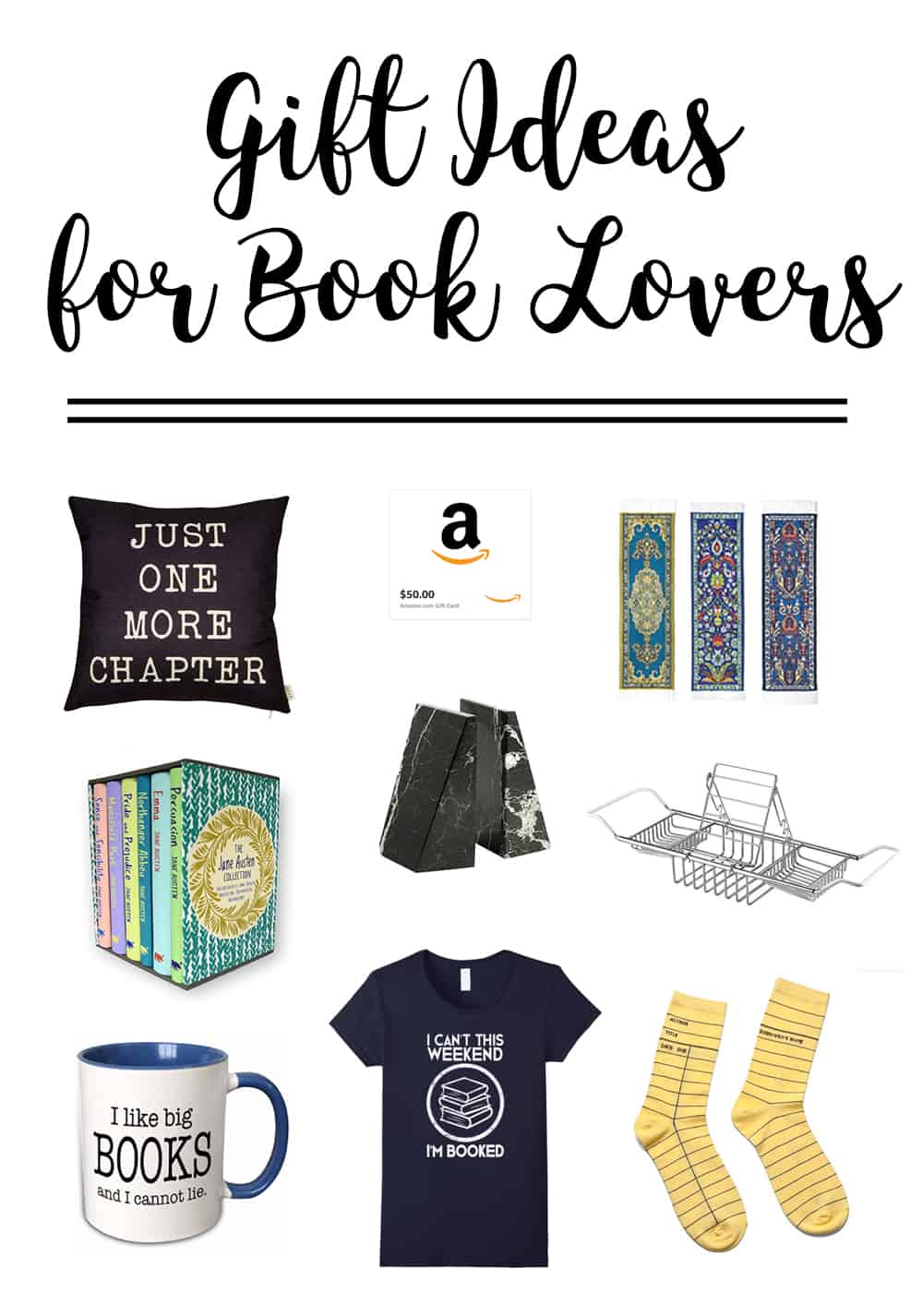 If you know me at all you KNOW how I love reading! After Christmas I was laughing because literally everyone who loves me either got me books, or literary gifts! It honestly made my heart so happy that my friends and family know me so well, and I thought I would throw together a round up of gifts for readers so you have plenty of ideas for the book lover in your life! They range in price but everything on this list is pretty affordable and would make any avid reader a grateful recipient!
Book Themed Pillows
How cute are those book themed pillows?! I love the neutral colors because they could work most anywhere in your house! I definitely want to get a literary pillow for my son's room, he is a little bookworm too!
Book Mugs
So many fabulous book mugs out there! Very fitting since there is literally nothing better than curling up with a glass of cocoa and a good book!
Book Socks
I'm pretty sure I need all three pairs of these awesome book socks… just FYI for those who love me.
Book Lights
No true reader is complete without a book light! We have several floating around our house, haha!
Bath Shelves
| | | |
| --- | --- | --- |
| | | |
Totally crushing on these bath shelves too! Because reading in the bath with a glass of your favorite drink is basically like a mini vacation that's obtainable every day.
Bookmarks
I'll be honest, I am always using receipts and scraps of paper as bookmarks, but I think these ones are so cute! I may have to buy one for myself…
Bookends
If you are like me, not only do you love reading books but you love having them displayed throughout your home! Books make the best decor and these bookends are super fun and on trend gifts for readers with places of their own, or even a bookshelf!
Book Lover T-Shirts
I think my love of graphic tees is second only to my love of books! Combining them both is just the best of both worlds. All the readers need at least one bookish tee!
What do you think of these gifts for readers? Did you find a gift idea for the book lover in your life?
xo,