Accio Christmas! This Harry Potter Christmas tree is a dream come true for muggles, wizards and witches alike!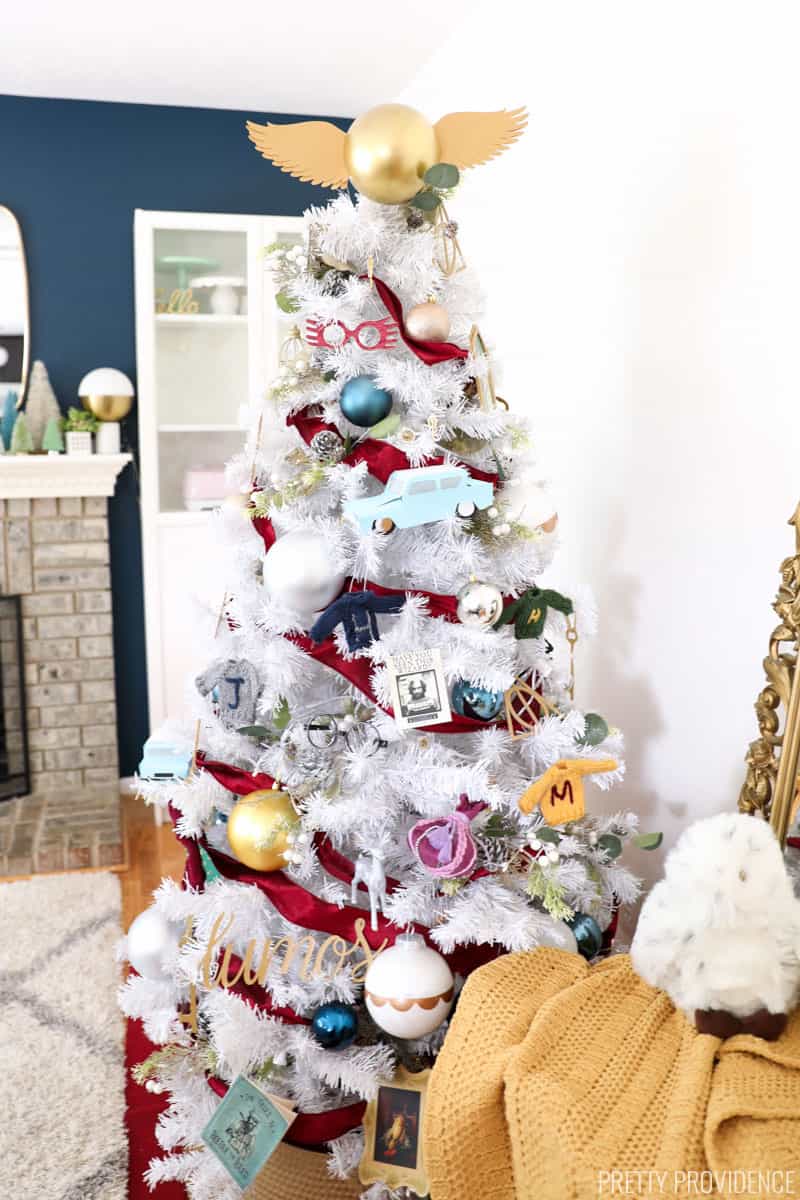 Today I am so beyond excited to share my Harry Potter themed Christmas tree with you. I have been immersed in this project for months now, dreaming up and making almost all of the ornaments on the tree, as well as the Golden Snitch tree topper!
We love creating themed Christmas trees! Check out my Mid Century Modern tree from 2016, Jess' Mixed Metals tree from 2015 and her Winter Wonderland tree from 2016. Read through all my tips for decorating a Christmas tree (especially one that is kid-friendly!)
*This post contains affiliate links.
Why a Harry Potter Christmas Tree
I have always loved the Harry Potter books. I grew up right along with Harry – when each book came out, I was the same age as he was. My friend and I would go to the bookstore and wait until midnight for each book release, and we did the same thing for the movies as they came out.
Last year, I decided to listen to all of the books and got the audio versions, which I had never done before. WOW. Can I just say, Jim Dale deserved those Grammy awards he won for narrating! Listening to all 7 books was so much fun. I listened to the last three books earlier this year when COVID-19 started raging. Escaping into the wizarding world was exactly what that I needed.
Hot Tip: If you sign up for a free trial with Audible, you can get two of the books for FREE.
Harry Potter Christmas Ornaments
I made most of the ornaments with my Cricut Maker machine, using Chipboard (a sturdy cardboard-like material) card stock, or felt!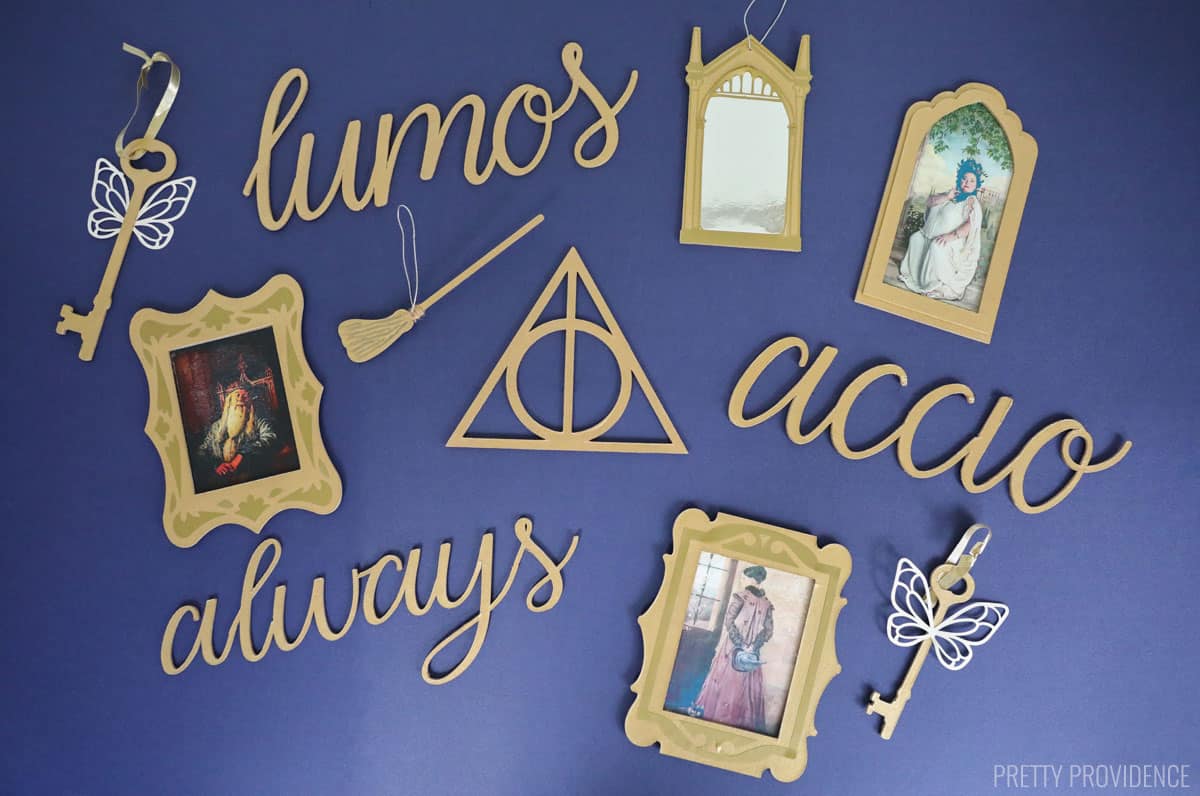 Here is a closer look at some of the Chipboard ornaments. I painted them gold, embellished the frames with gold vinyl, and the flying keys with paper wings! A full tutorial with video can be found here. We also have another tutorial for making DIY Christmas Ornaments from Chipboard.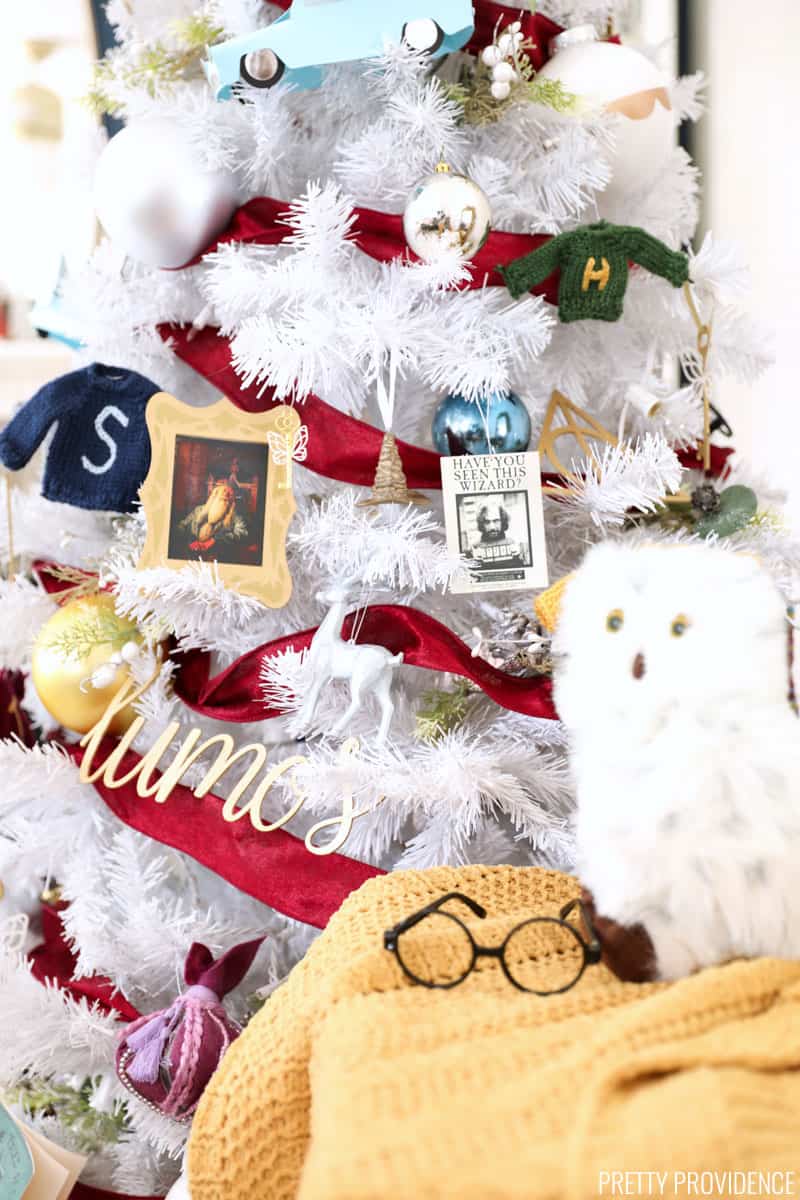 A couple of my loved ones chipped in to help, too. My mom crocheted the little sweaters, thanks Momma!
They really make this tree, don't they!?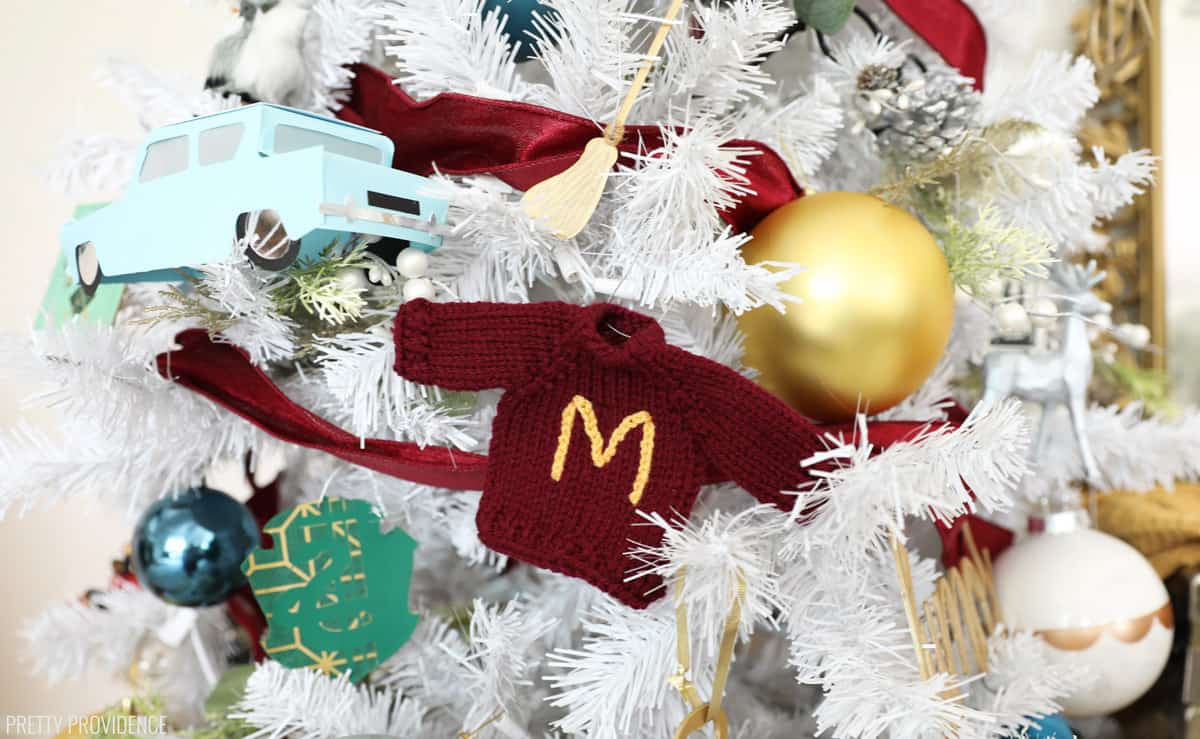 I felt strongly that my Harry Potter Christmas tree HAD to have the flying muggle car! My husband drew up the design for the Ford Anglia in his CAD software because there wasn't an SVG available anywhere. We then converted it into a Cricut-friendly file and cut it out from card stock. That one was really a labor of love.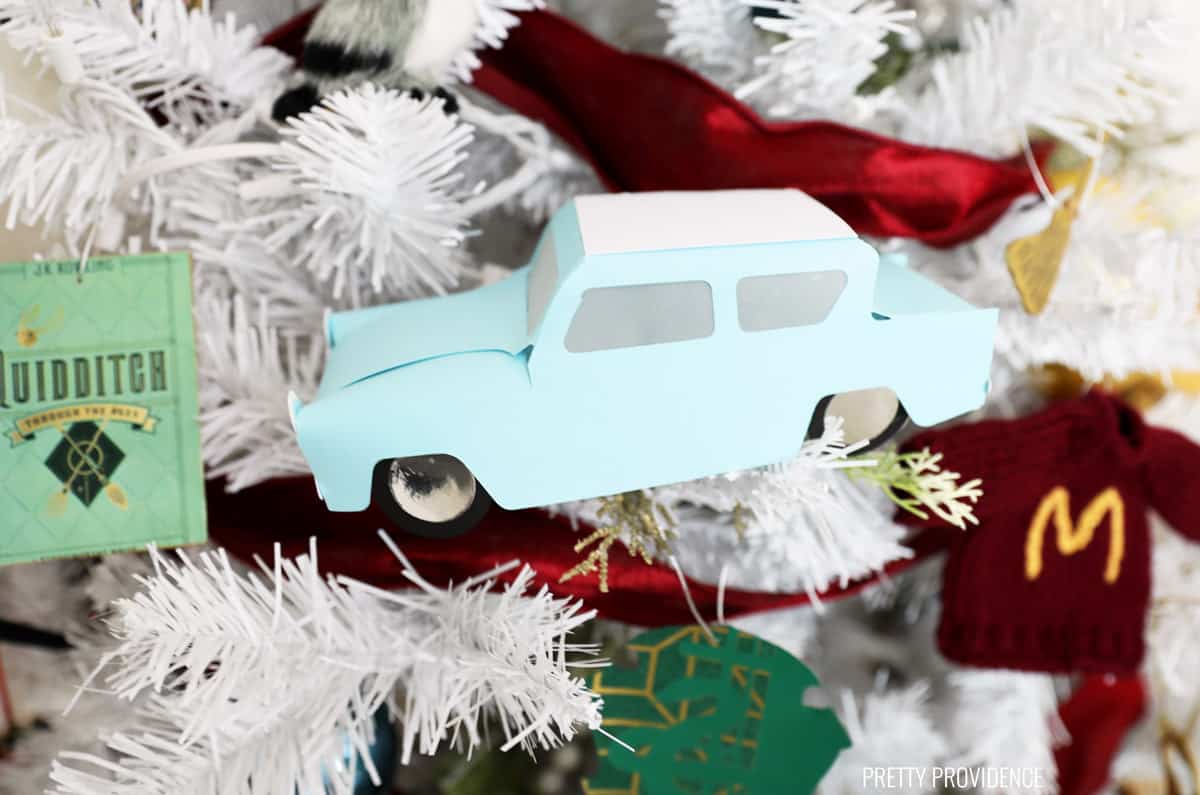 I hope you also watched the video to see even more ornaments and some of the process!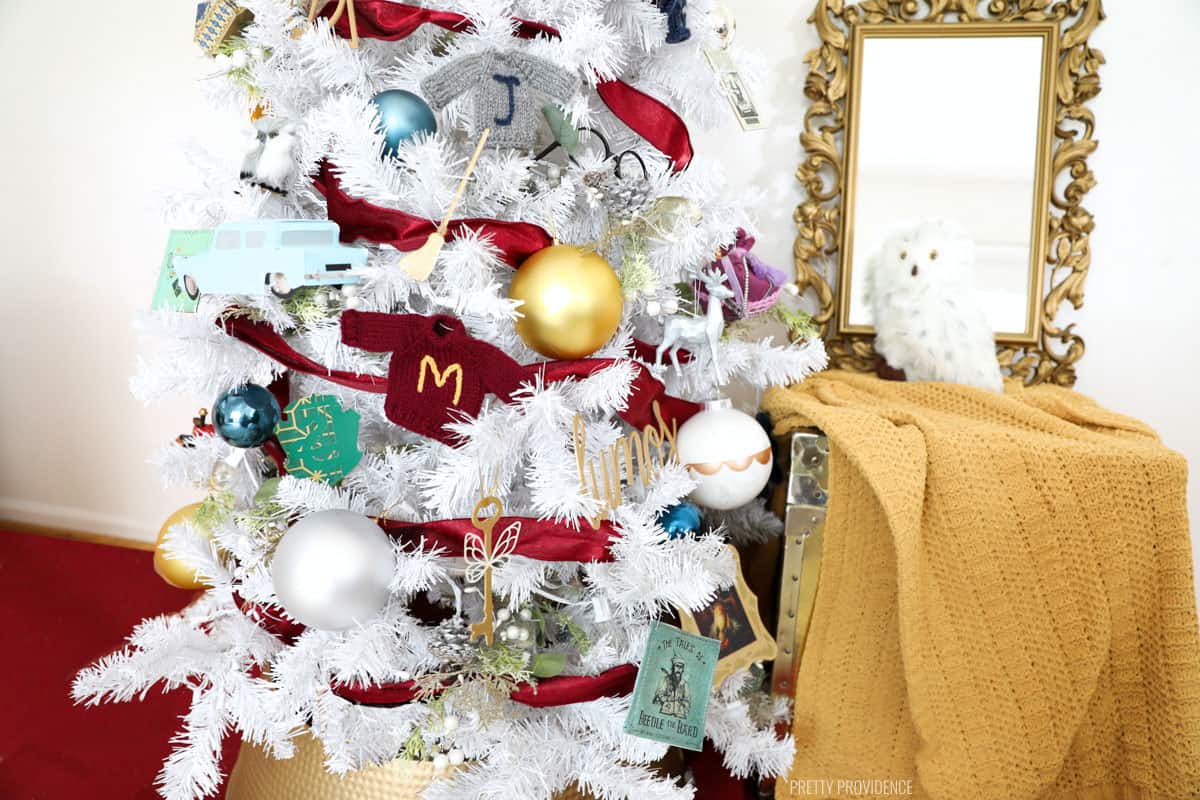 Another thing I did was search the internet for printable versions of props from the movies. I found lots of cool things – from Bertie Bott's Every Flavour Beans boxes and Chocolate Frog boxes, to books, posters and Quiddlers.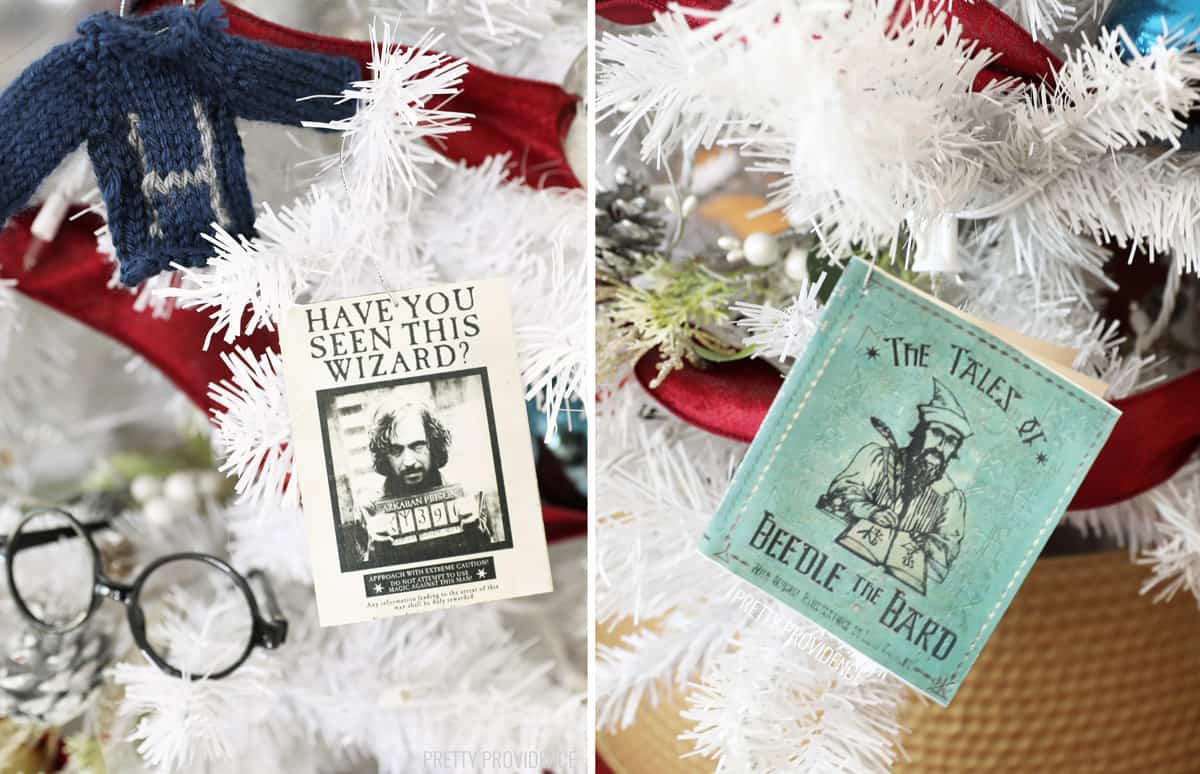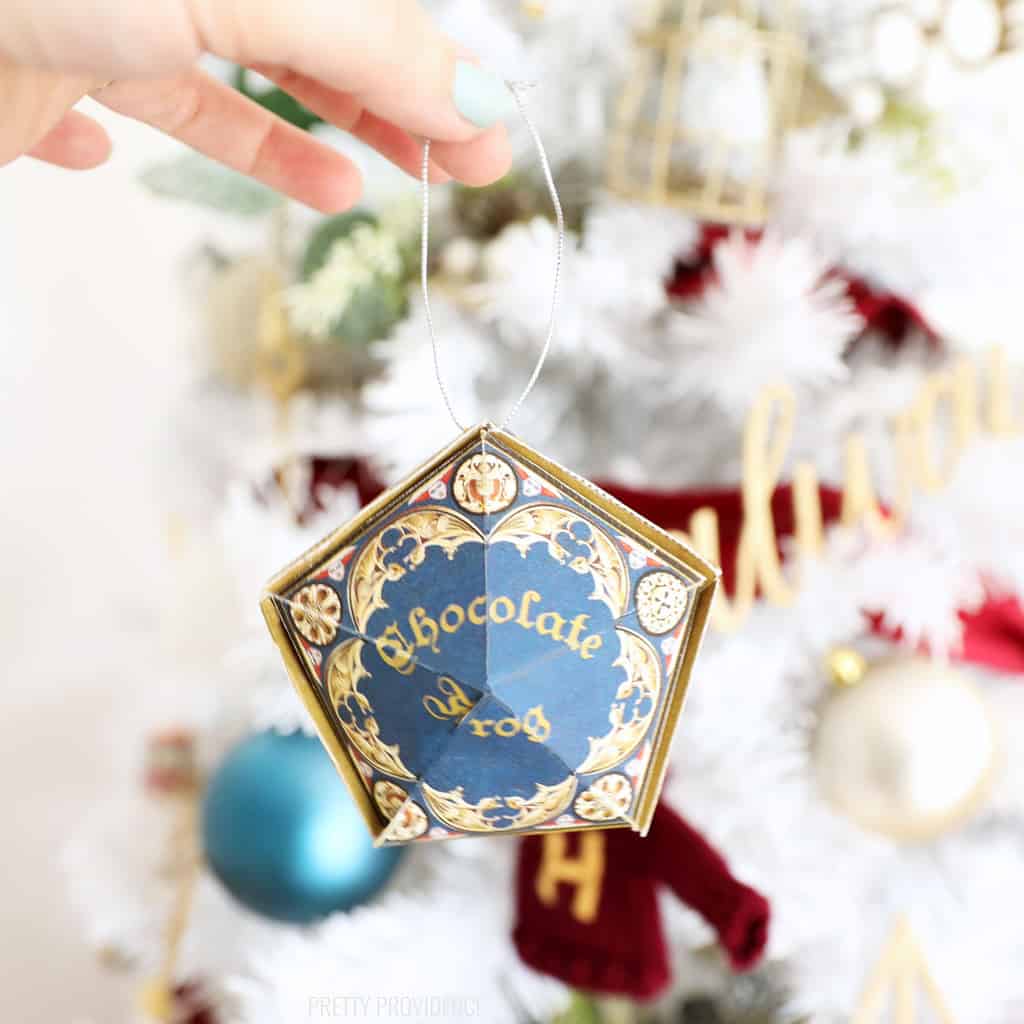 Which ornament is your favorite?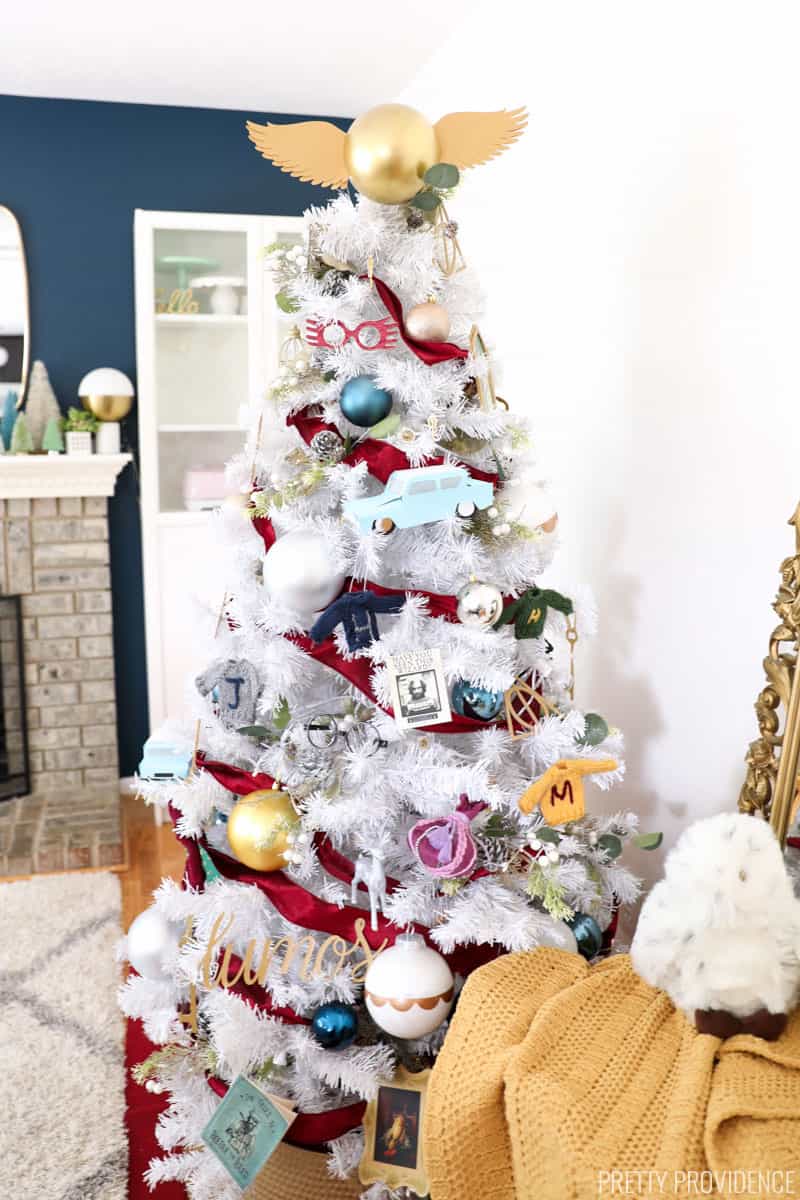 Happy Christmas!