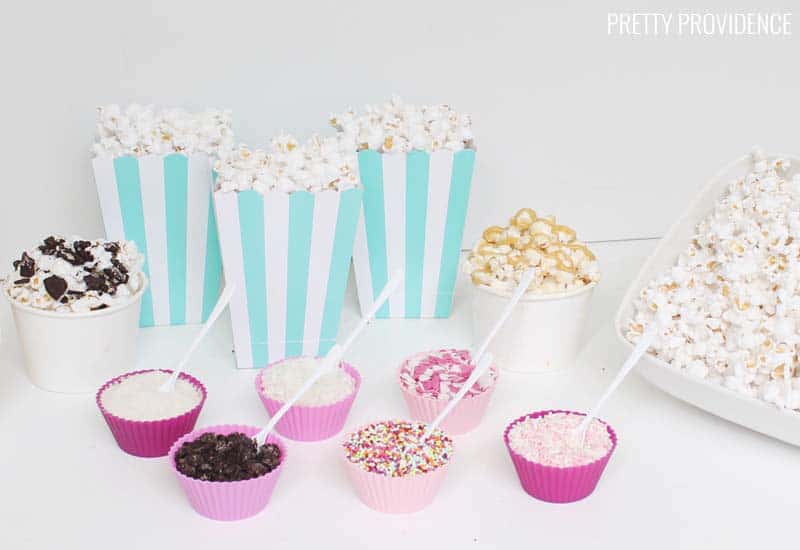 Hey hey hey! Who here loves popcorn? It is one of my greatest loves. I eat popcorn almost every day. The reasons I love popcorn are three-fold: it is delicious, it is cheap, and it is easy. Have you ever considered serving popcorn at a party? I just decided that a popcorn topping bar is a genius idea, because it is a super affordable way to fill up a crowd. Not only that, but popcorn topping possibilities are endless. Today I am sharing how to put together a quick, sweet popcorn topping bar and will show y'all just a few of my favorite fancy popcorn toppings.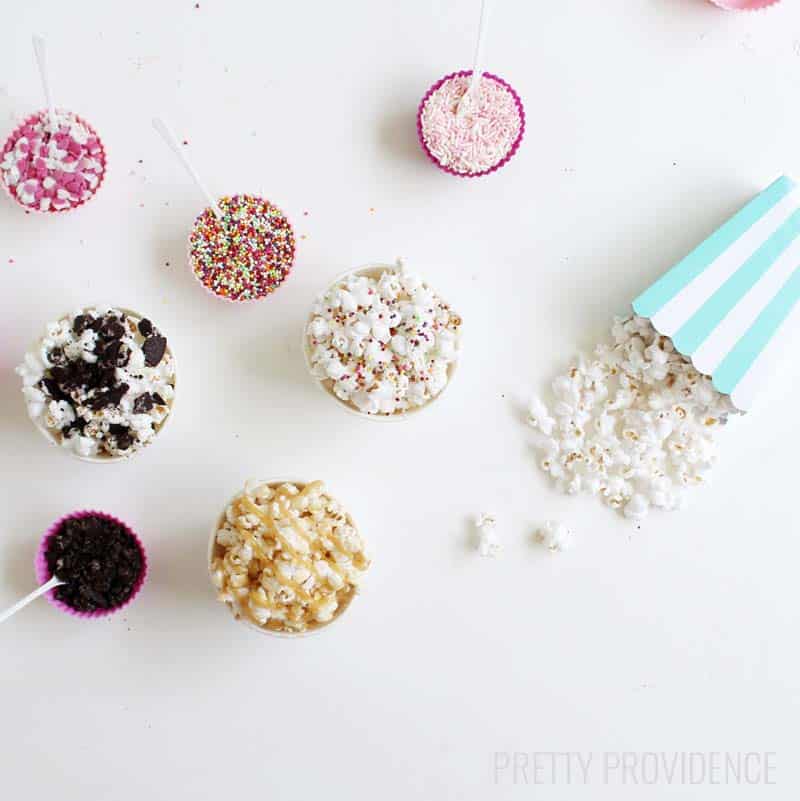 POPCORN TOPPING BAR
So, make a big batch of popcorn, gather up some cupcake liners (bigger is better) and small bowls. You'll also want some kind of bags or cups for people to put their popcorn in. I found these sweet striped popcorn favor boxes at the party store for about .15 cents each.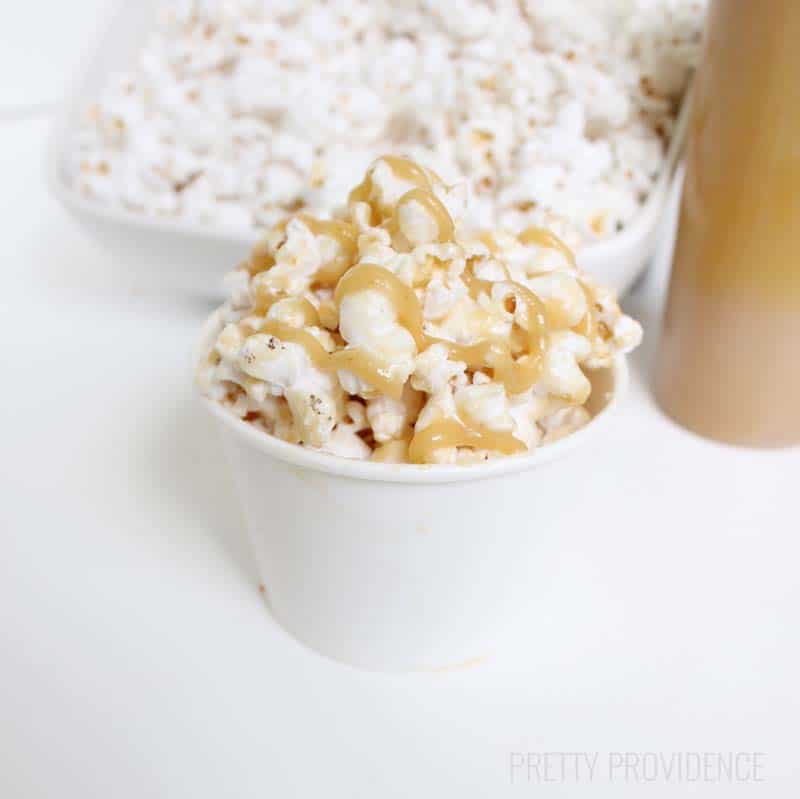 POPCORN TOPPING IDEAS
Fill your liners and cups with as many kinds of sprinkles, chocolate candy, cookies, etc. – whatever you think would be good. Make a batch of Aunt Val's Caramel & melt some white chocolate too.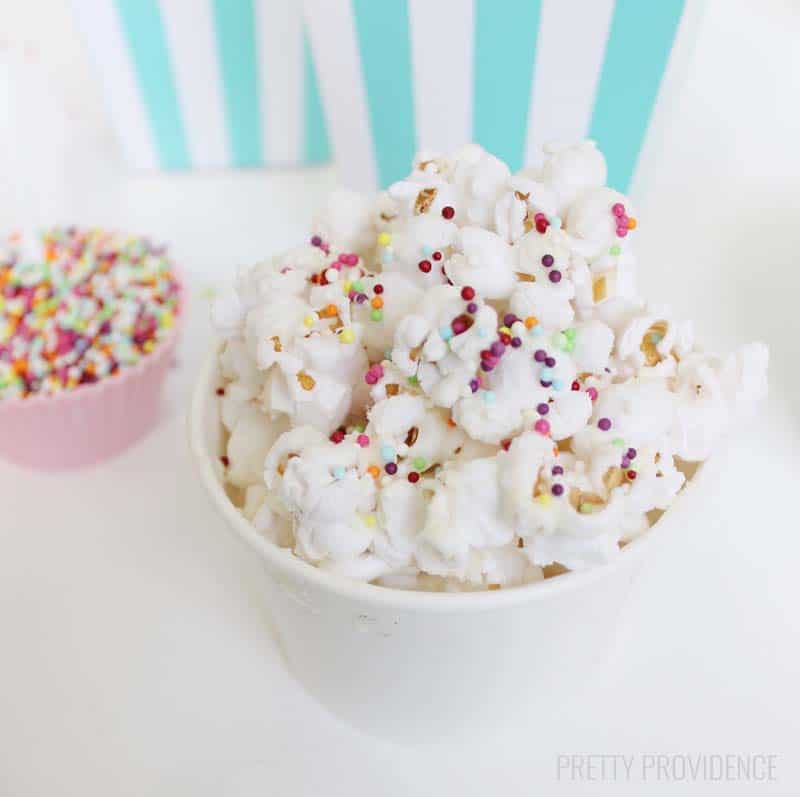 Best popcorn toppings:
Caramel – this recipe is the best!
White chocolate
Regular Chocolate
Crushed oreos
Peanut M&M's
Sprinkles
Marshmallows
Cookies
Cereal
Reeses Minis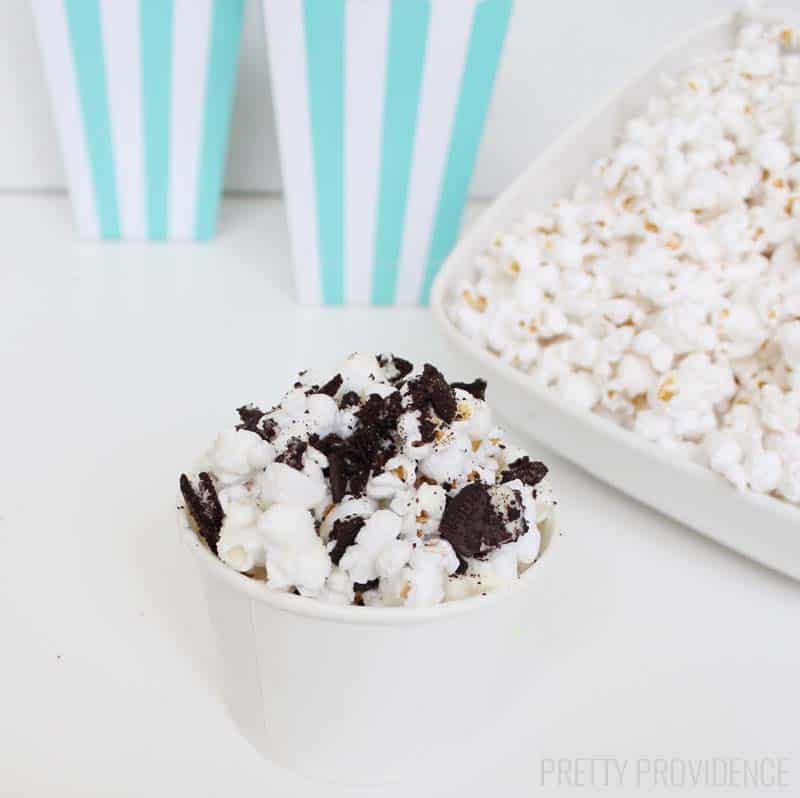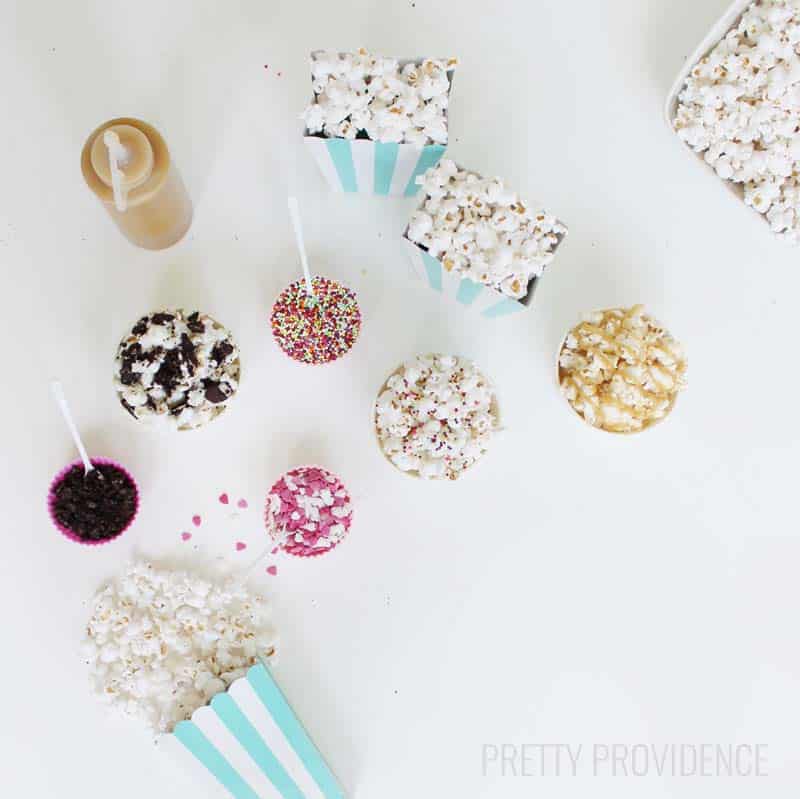 Do you ever put sweet toppings on popcorn? I'd love to hear what they are so I can add them to my list for next time!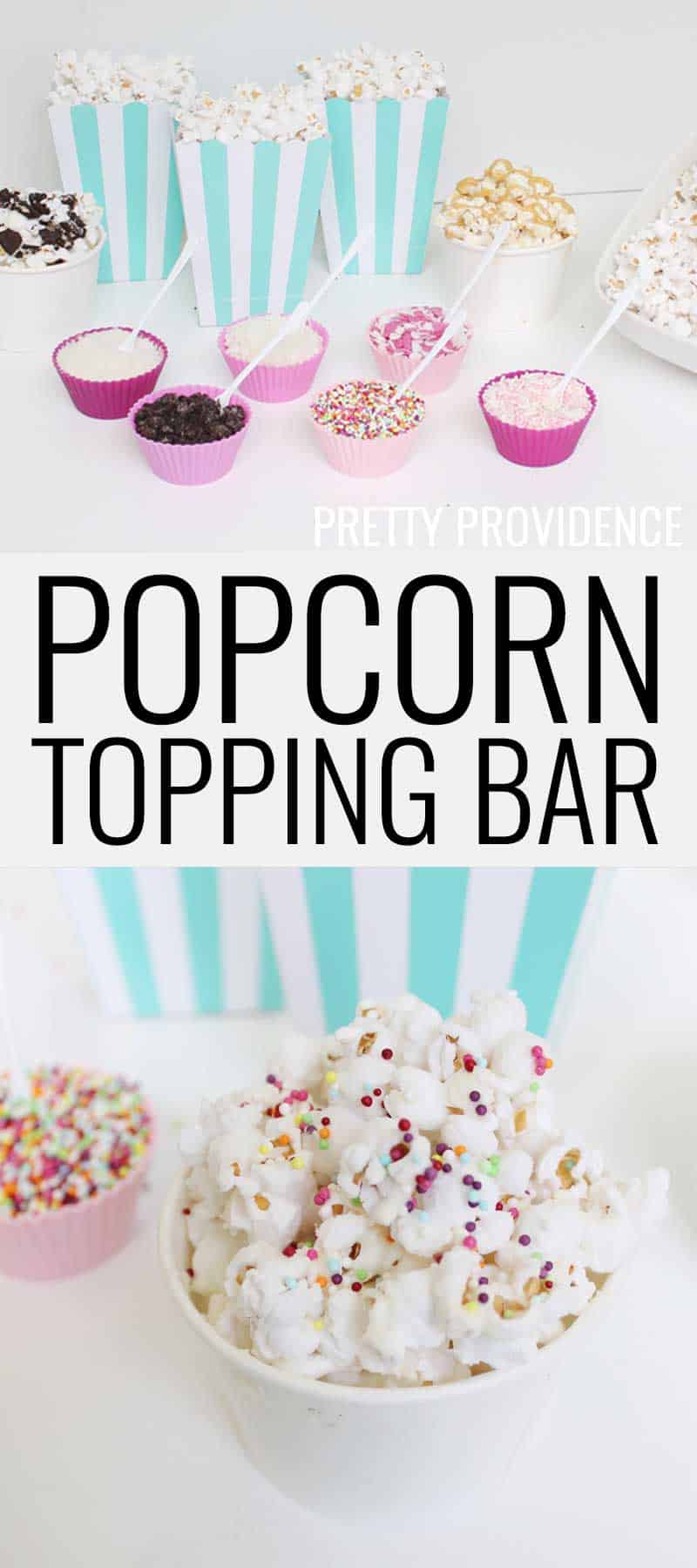 Make sure you check these out too: