I don't like spaghetti that much. I don't really like pie either. But, I LOVE spaghetti pie! Go figure, eh? I had spaghetti pie for the first time when my wonderful mother-in-law brought it for me after my son Luke was born. This is her recipe and I promise you, you'll love it.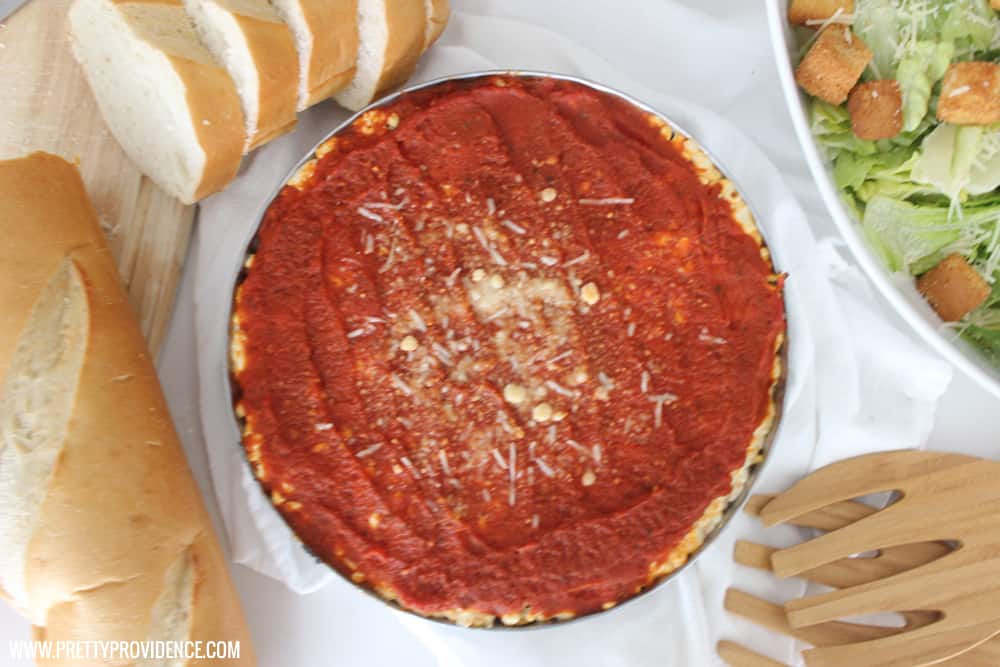 This is the greatest dish to bring to a family with young kids, or any family! I also love how it doesn't have meat. I am not a huge meat person to begin with, and I don't feel like it has to be at every meal. That being said, you don't even miss it in this meal because it is so hearty and delicious!
I hope you enjoy it!
xo,