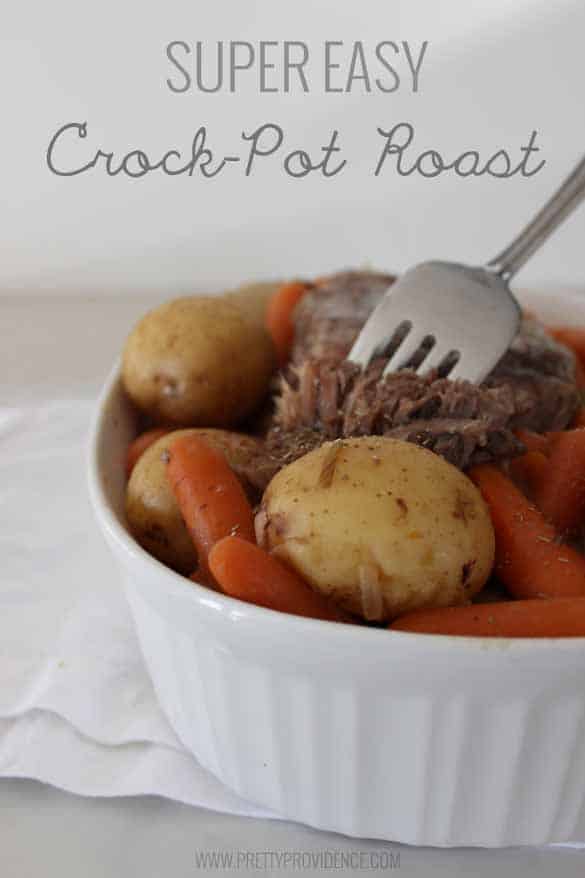 Hearty meals are always a win in my book, but especially when I'm pregnant. I mean, please tell me I'm not the only one who eats a regular meal, and then is starving 45 minutes later. I am all about the protein and veggies lately because they actually fill me up. I made this roast a few weeks ago for our annual family Valentine's day dinner and was totally reminded how much I love it. Any meal that takes less than five minutes to prep, can feed an army, tastes delicious, and the kids will eat is a major win in my book. I love my slow cooker, and this crock pot roast is definitely a family favorite.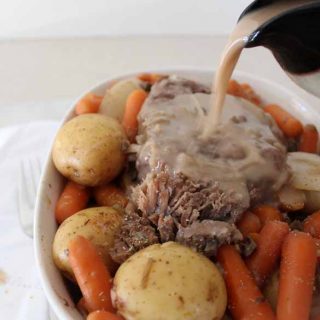 Super Easy Crock Pot Roast

Ingredients
2 lb . rump or chuck roast
small pre-washed, golden potatoes
baby carrots
1 yellow onion
2 small cans cream of mushroom soup
1 packet Lipton onion soup mix
water
salt and pepper
Instructions
Put your roast in the center of the crock pot and surround with carrots and potatoes (I just add them until the crock pot is getting full).

Quarter your onion and toss in with other veggies.

In a separate bowl, combine your cream of mushroom soup, two cans of water, and onion soup mix and whisk until combined.

Pour gravy mixture over roast and veggies in crock pot.

Season with salt and pepper.

Cook on high for 5-7 hours or on low for 8-10 hours (or until roast shreds easily with fork).

Enjoy!
Recipe Notes

This recipe can also be made in a roasting pan in the oven, just set your oven for 350 degrees and cook for 5 hours!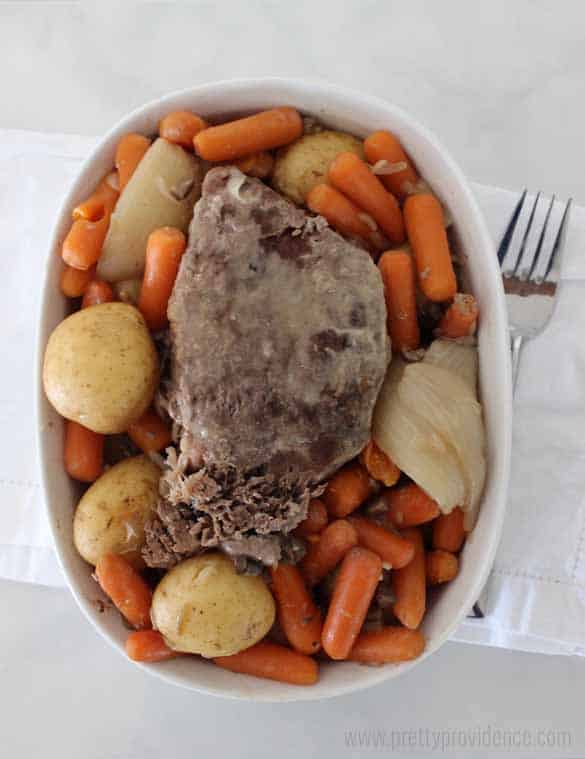 I also love that this can be a one pot meal, no need to add or prep anything else. But, if I am wanting to stretch it out or we have a bunch of company, I always pull out some rhodes rolls (love those things) and throw a salad together.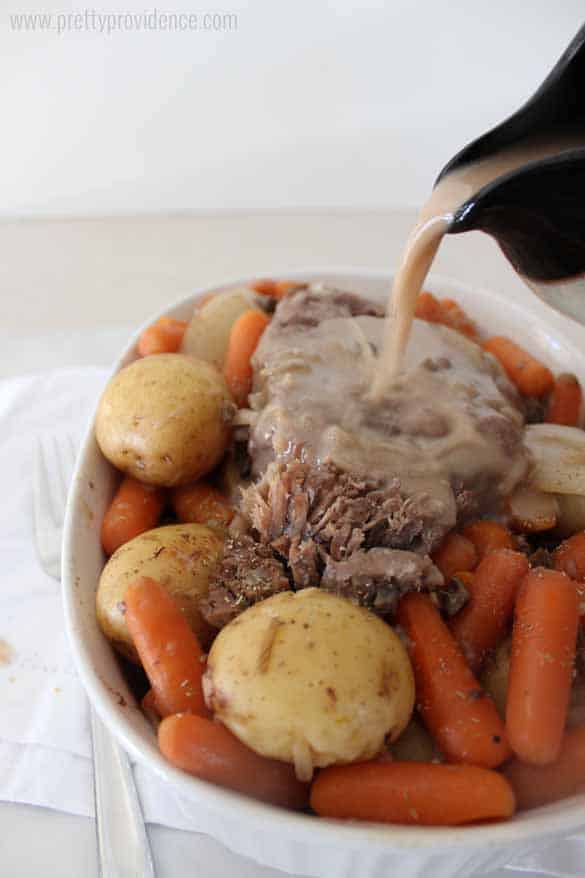 Well there you go, easy, hearty, and delicious!
xo,



P.S. If you liked this post you will love this easy chicken and stuffing bake, or these unique and delicious chicken crock-pot meals!