You know how some foods are just so nostalgic? This chicken noodle soup is one of those recipes for me. It's one of those warm you up on a cold day, make you happy when skies are grey, the only thing you crave when you are sick type of recipes! One sip just reaches into your very soul and makes everything better! Anyway, today is your lucky day because I've decided it is finally time to share it with all of you. Trust me, you'll want to pin this one.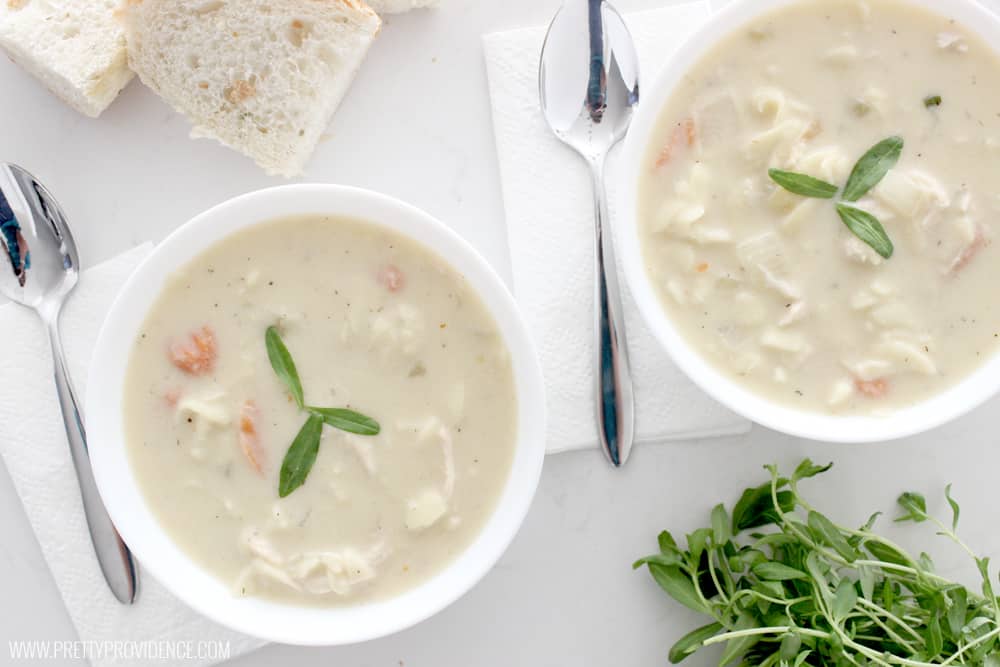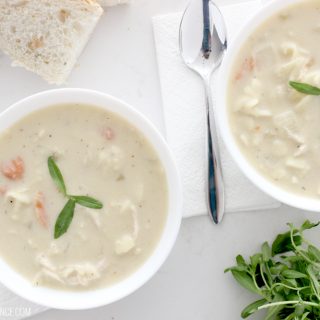 The World's Best Chicken Noodle Soup

Ingredients
4 cans chicken broth 14 oz, I use 5
1 stick butter/margarine
1 can evaporated milk
chopped onion optional
1 can cream of chicken soup
1 can cream of celery soup
2 chicken- shredded big cans
chopped carrots
chopped celery optional
1 tsp salt
heaping 1/2 tsp pepper
1/2 tsp garlic powder
1/2 tsp thyme optional
1 tsp tarragon
1 pkg No-Yolk Egg Noodles
Instructions
Add all ingredients except noodles to a large saucepan and stir to combine.

Cook over medium heat until until vegetables start to soften and then add in the noodles and cook until al dente.

Enjoy!
The perfect creamy and delicious winter soup! I seriously could eat it every week! The recipe feeds a crowd too, so I always take some to my grandparents or feed a friends family because it takes literally no extra effort and we still have plenty for ourselves!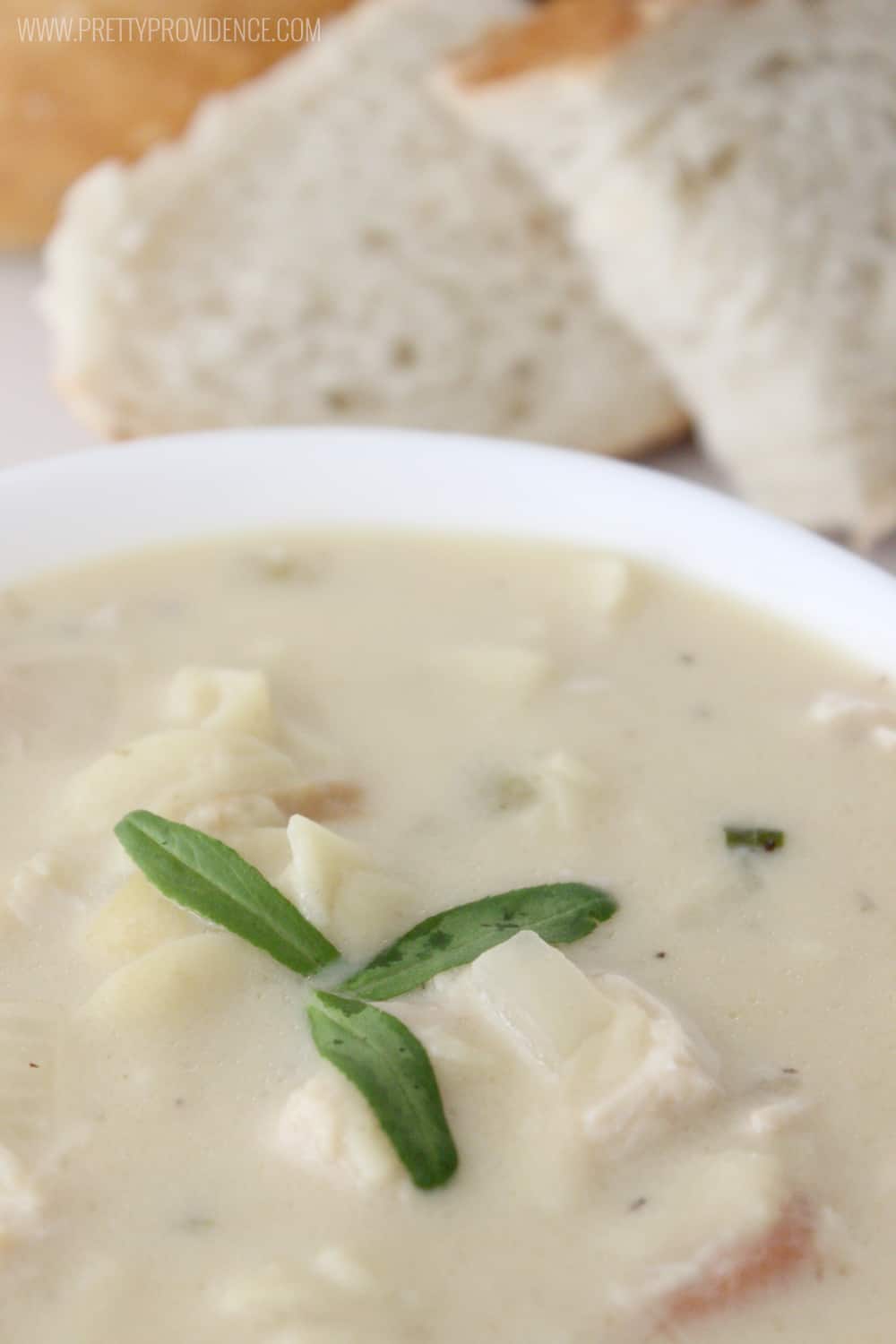 No lie, this soup is so good I almost don't want to share the recipe with anyone! Haha. You're lucky I love you guys!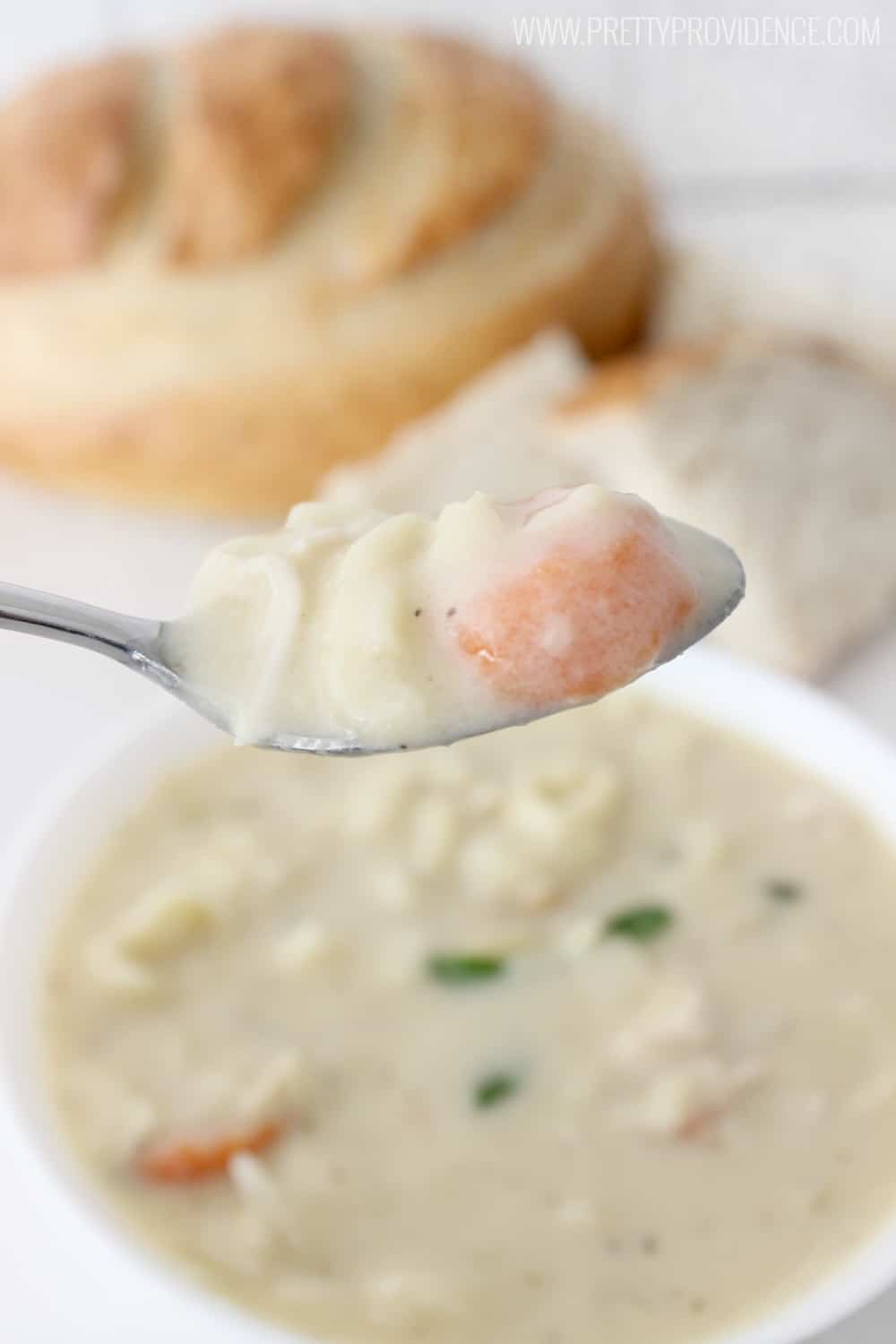 Happy week friends!
xo,