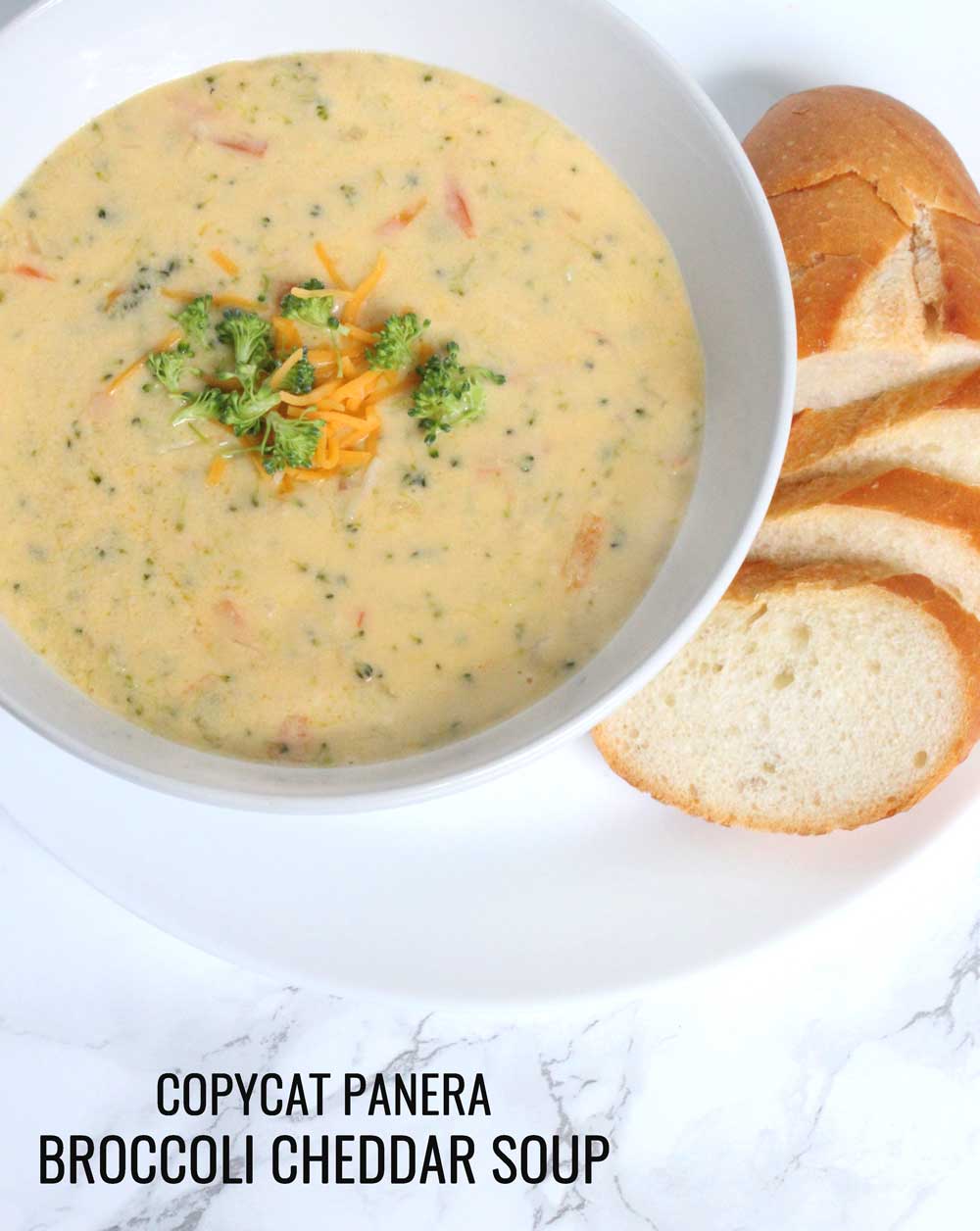 My number one craving this pregnancy (other than blue drinks, of almost any kind) has been Panera's Broccoli Cheddar Soup! I went through their drive thru every day for a week and then I decided that I needed to figure out how to make this at home because 1. their serving size was not quite doing it for me! haha and 2. Obviously, making at home is much more cost-effective. I can make 5-6 servings for the same cost as buying ONE! I came upon a bunch of good copycat recipes and adapted them to my taste, this recipe really is a winner. I have been making it once a week! This broccoli cheddar soup is the ultimate comfort food. Served with french bread or a panini, you will be in heaven.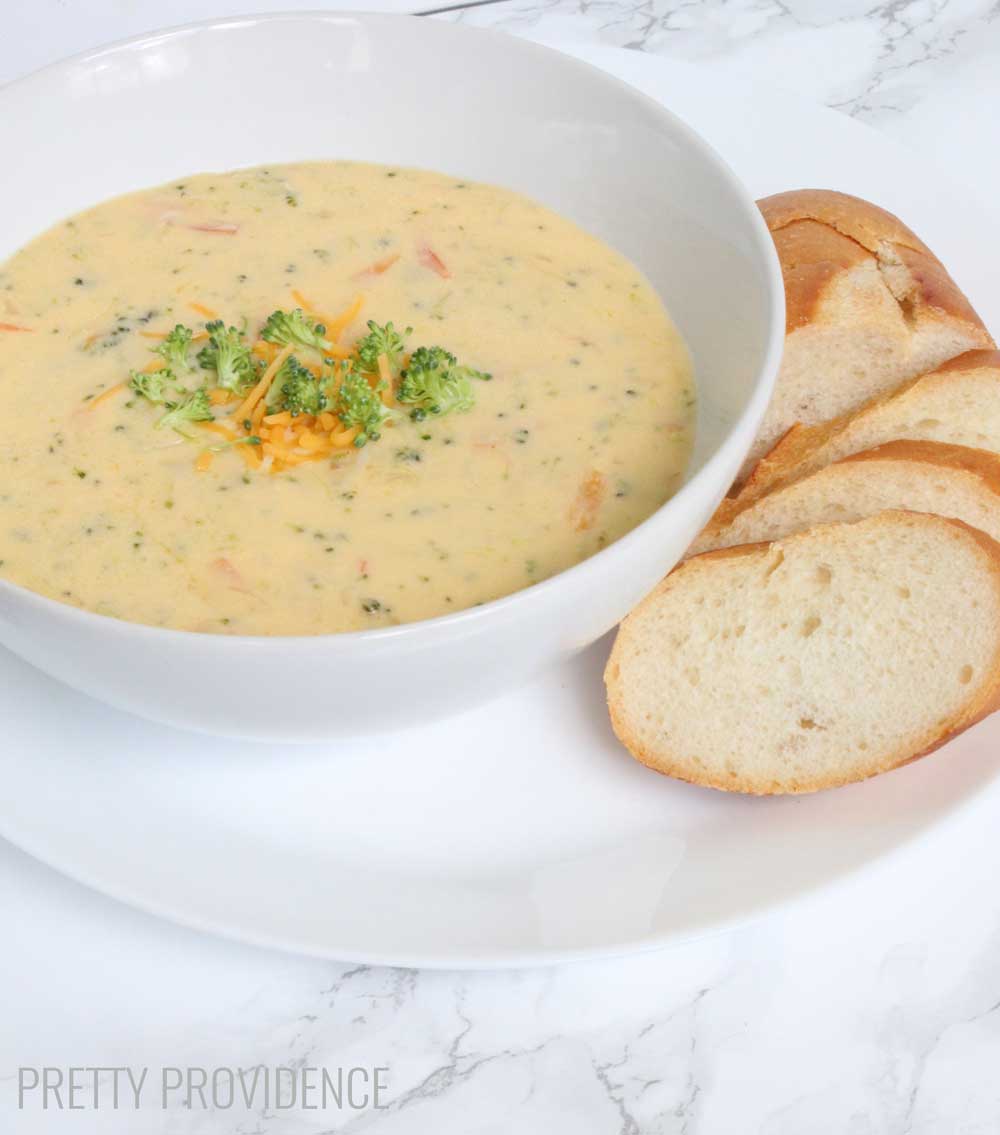 Here is the full recipe: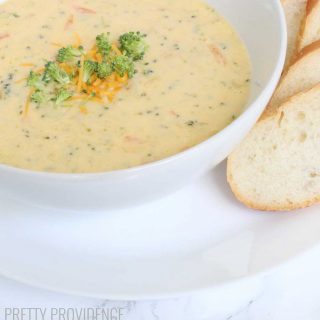 Broccoli Cheddar Soup
Ingredients
1

T

melted butter

1/4

medium white onion

chopped

1/4

cup

melted butter

1/4

cup

flour

2

cups

half and half

2

cups

chicken stock

1 1/2

cups

chopped broccoli

1 1/2

cup

carrot

julienned

8

oz

. grated medium cheddar cheese

salt and pepper to taste
Instructions
Sauté chopped onion in 1 T melted butter, set aside.

In a large pot whisk together the melted butter and flour over medium heat for about 3-4 minutes.

Slowly whisk in half and half and chicken stock. Let it simmer for about 20 minutes.

Add broccoli, carrots, and onions. Let them simmer on medium low for about 25 minutes - until the broccoli and carrots are tender.

Add salt, pepper and cheese. Let the cheese melt and then serve.

For a smoother texture you can puree it in a blender, but personally I think it's better chunky!
It's so easy, the prep only takes about 20 minutes and then it simmers. My favorite kind of dinner! I'm not even a soup person, but I think even after my craving subsides it will be in our dinner rotation. My husband and daughter love it as much as I do!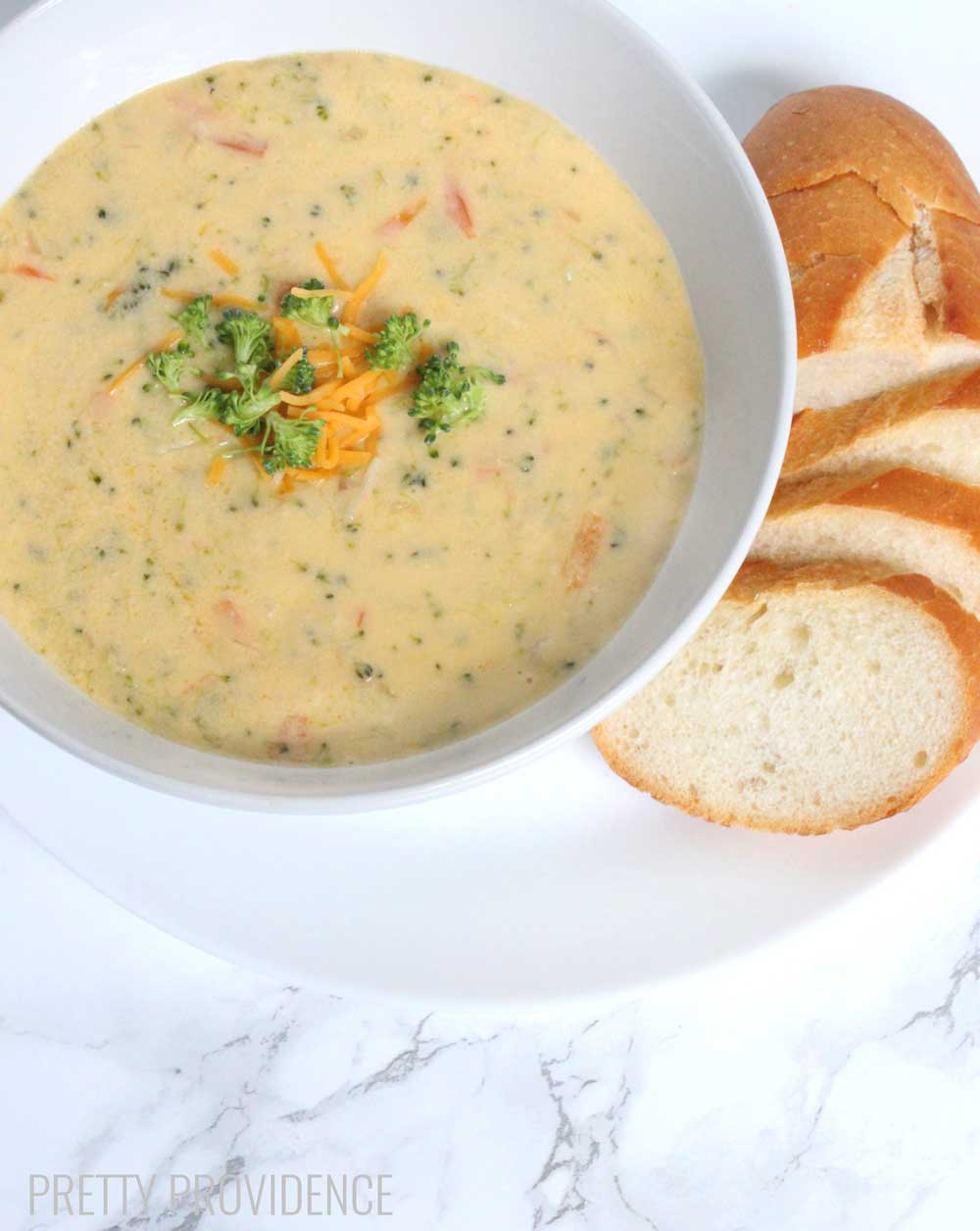 This will keep in the fridge for a few days, not that I would know since I tend to devour it all immediately!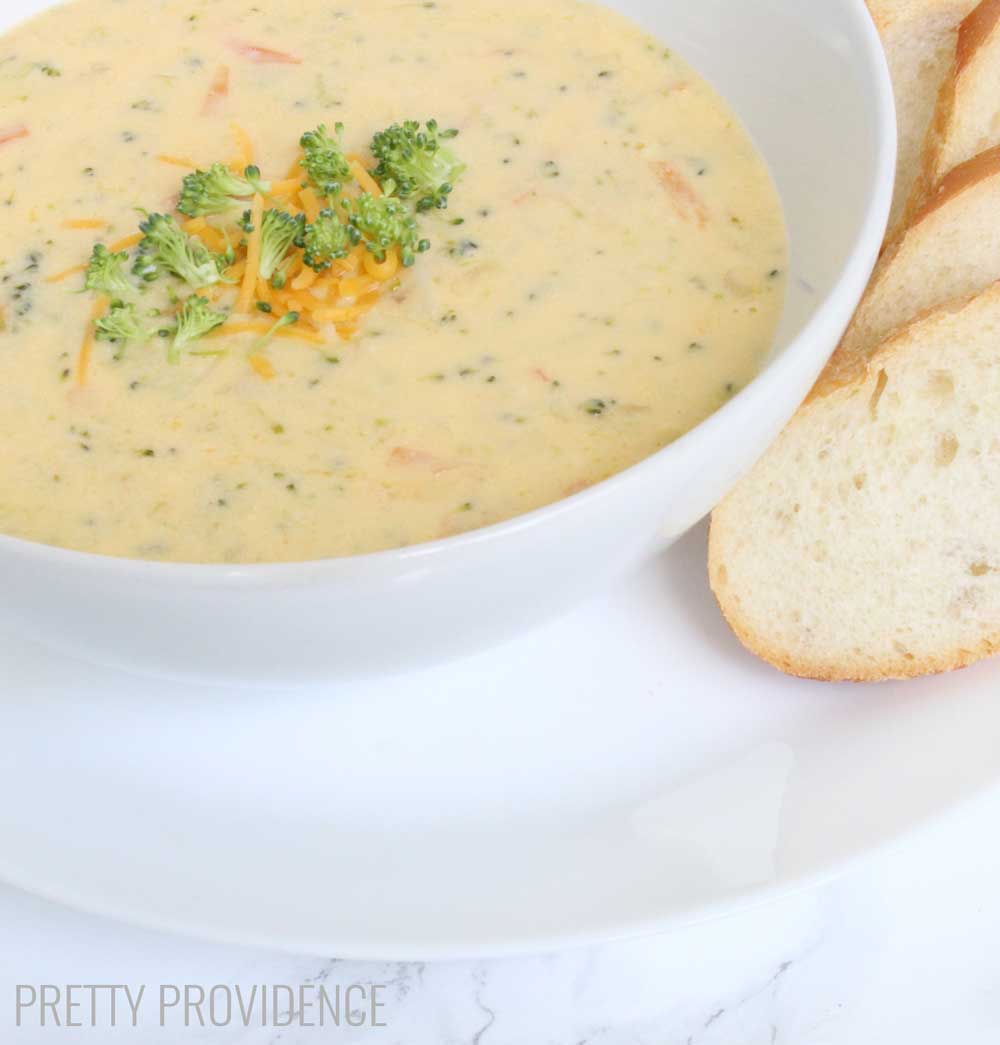 LIKE THIS? PIN IT!!