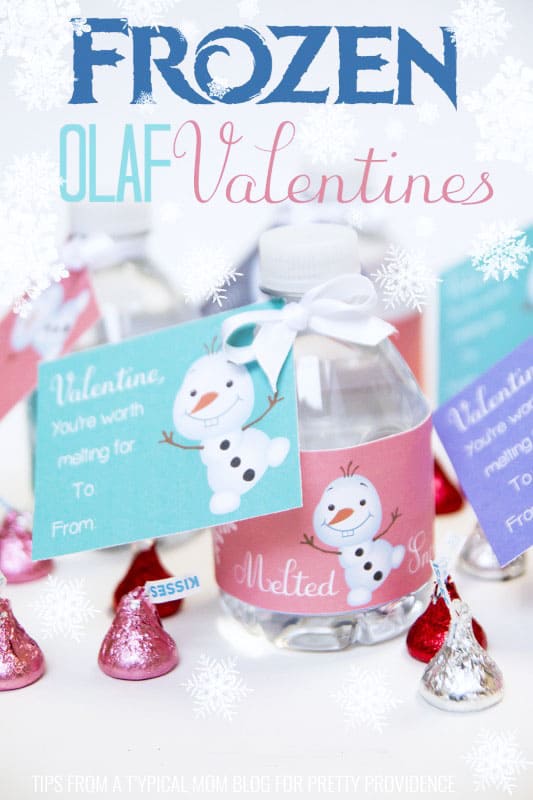 Disney Valentines Inspired by Olaf from Frozen – Free Printable Water Bottle Labels!
Hi Everyone! It's Annette from Tips From a Typical Mom again sharing with you one of my favorite Valentines ever! I made theses "You're worth melting for" tags featuring Olaf from Frozen!! These are attached to water bottles, making this a healthy, NON-Candy Valentine. They are perfect for pre-school or classroom Valentines!
We love Disney, and especially Frozen. What family doesn't, right? Well my girls told me they're too old to be passing out Frozen Olaf Valentines, which makes me sad. I thought I'd live vicariously through you and make some for you to use! Pair them with a mini water bottle, and you have a melted snowman Valentine. Healthy and cute!
How to cut out and assemble our Frozen Olaf Valentines:
I just used my straight paper cutter, which is my best friend, to cut out these Frozen Olaf Valentines. We have a 12 inch Paper Cutter similar to this one.
It "cuts" my time in half when cutting things out that need a straight edge. (See what I did there? So clever!) I'm a dork, I know. But that paper cutter is even cooler because it has 3 rotary cutter blades that make a different edge. It has straight, wave and dot blades. So fun!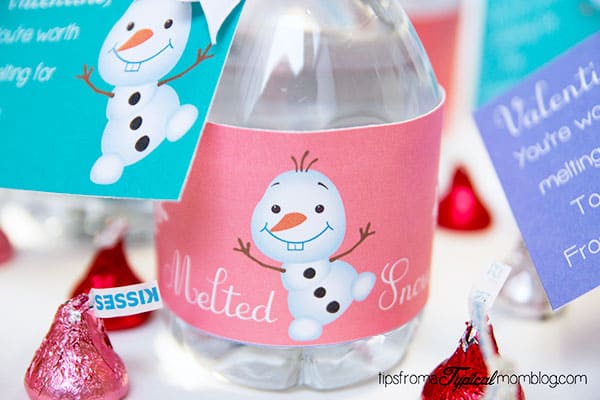 Cut out the Valentines.
Punch a hole in the upper right corner.
Attach them to the mini water bottles using ribbon or twine.
Use clear tape to attach the water bottle labels to the water bottles and you're done. So simple!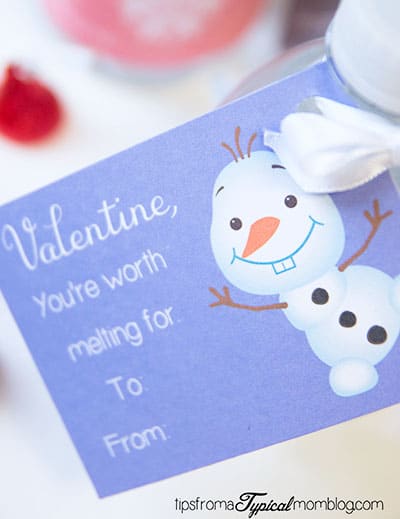 Oh, you might want to have your child write the names on the cards BEFORE you tie them to the bottles. Just a suggestion. ;)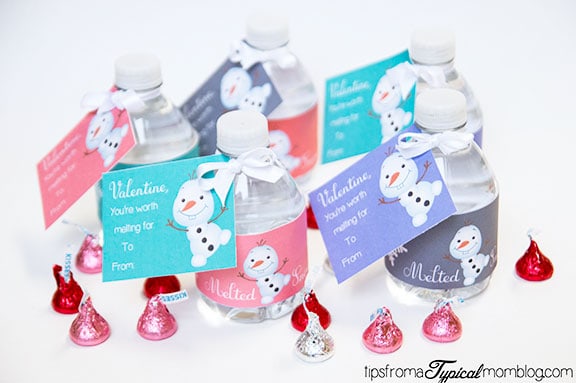 You can download the Valentines HERE and the Water Bottle Labels HERE.
Clip art of Olaf credit goes to Araqua on Etsy.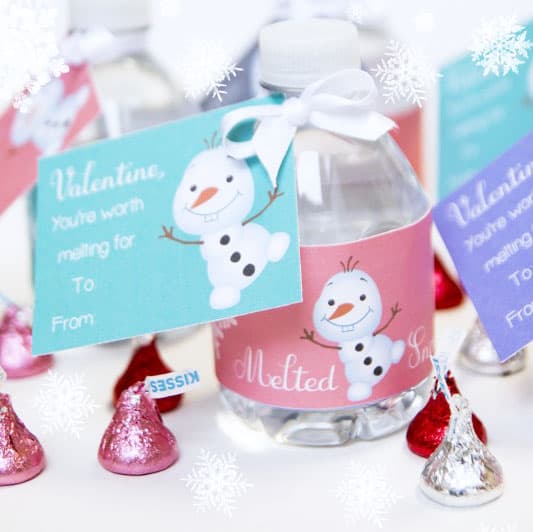 Enjoy everyone! and Happy Valentines Day. I'd love if you checked out some of my other Valentines ideas:
Lofthouse or Granny B's Heart Sugar Cookies
Valentines Day Chex Mix
What Does the Fox Say Free Valentines Day Printable
– Annette
Check out some of these other Valentines Day ideas:
25+ Free Printable Valentines
40+ Free Printable Valentines Cards
35+ Classroom Valentines
Burt's Bees Valentines
You're Pretty Tweet Valentine Printable