If you've followed along for awhile now then you know that I have been trying to cut out unnatural sugars from my diet! It's kinda crazy but after awhile I didn't even crave it anymore! That is, until I got pregnant! Haha. I have still been trying to be more conscious of what I put in my body, but this baby wants sugar all-the-time! I finally concocted this easy protein "cookie dough" and it is just what the doctor ordered! I can eat as much as I want, guilt free, and it is totally easy to whip together!

OUR LATEST VIDEOS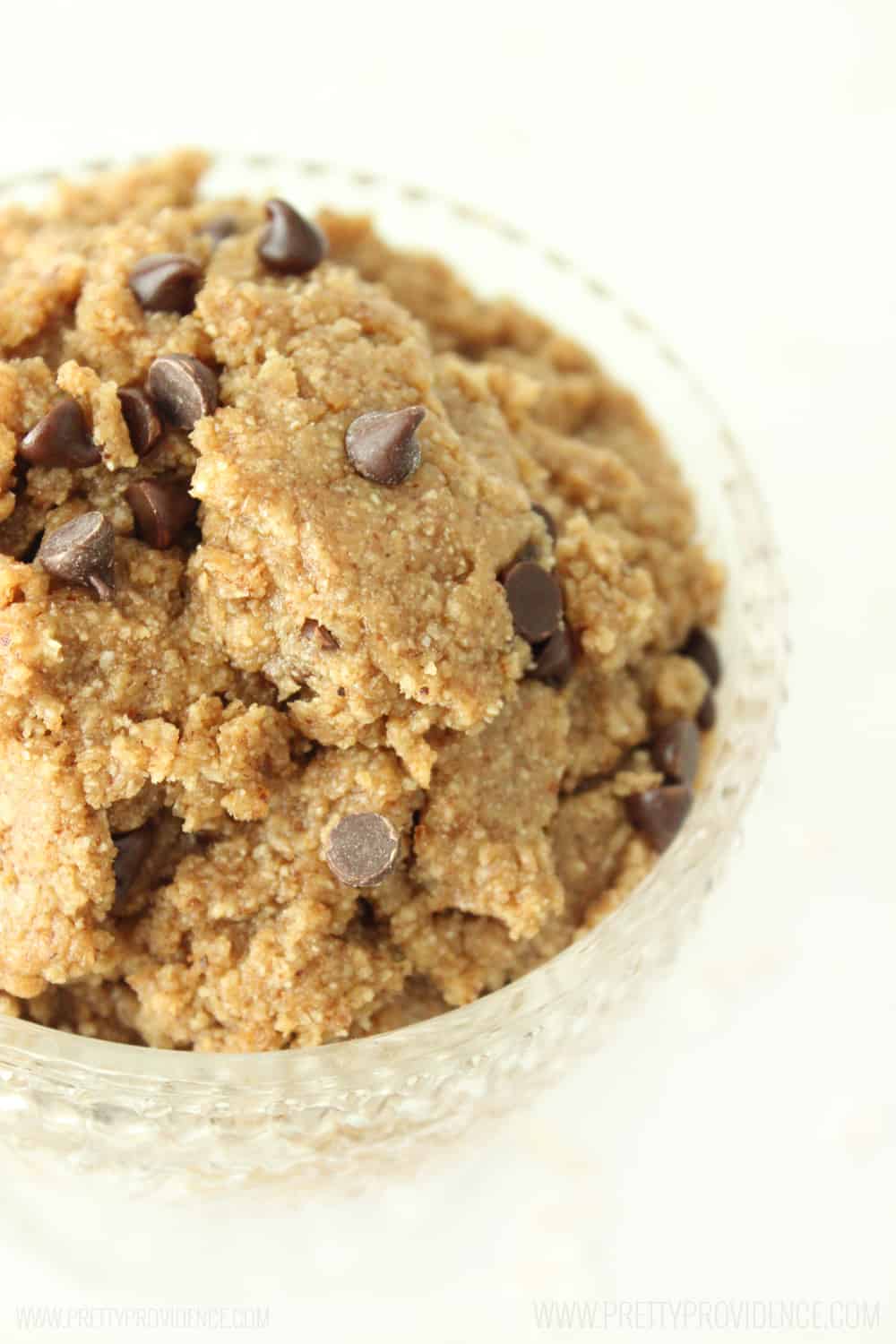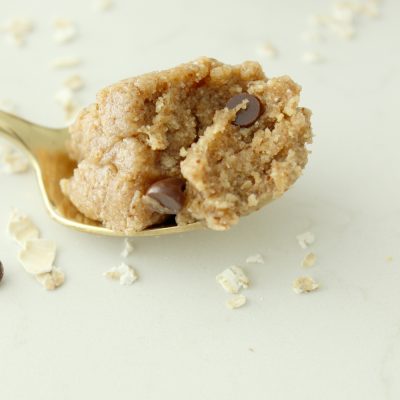 Easy Protein Cookie Dough
Ingredients
I cup almond butter

1/4

cup

raw honey

3

cups

dry oats

3

scoops of your favorite protein powder

2/3

cup

milk

1/4

cup

chocolate chips

or other add ins
Instructions
Blend your oats in a blender or food processor until they are a flour like consistency.

Mix all ingredients together in a large bowl!

Roll into balls or just eat with a spoon!

Refrigerate leftovers and enjoy!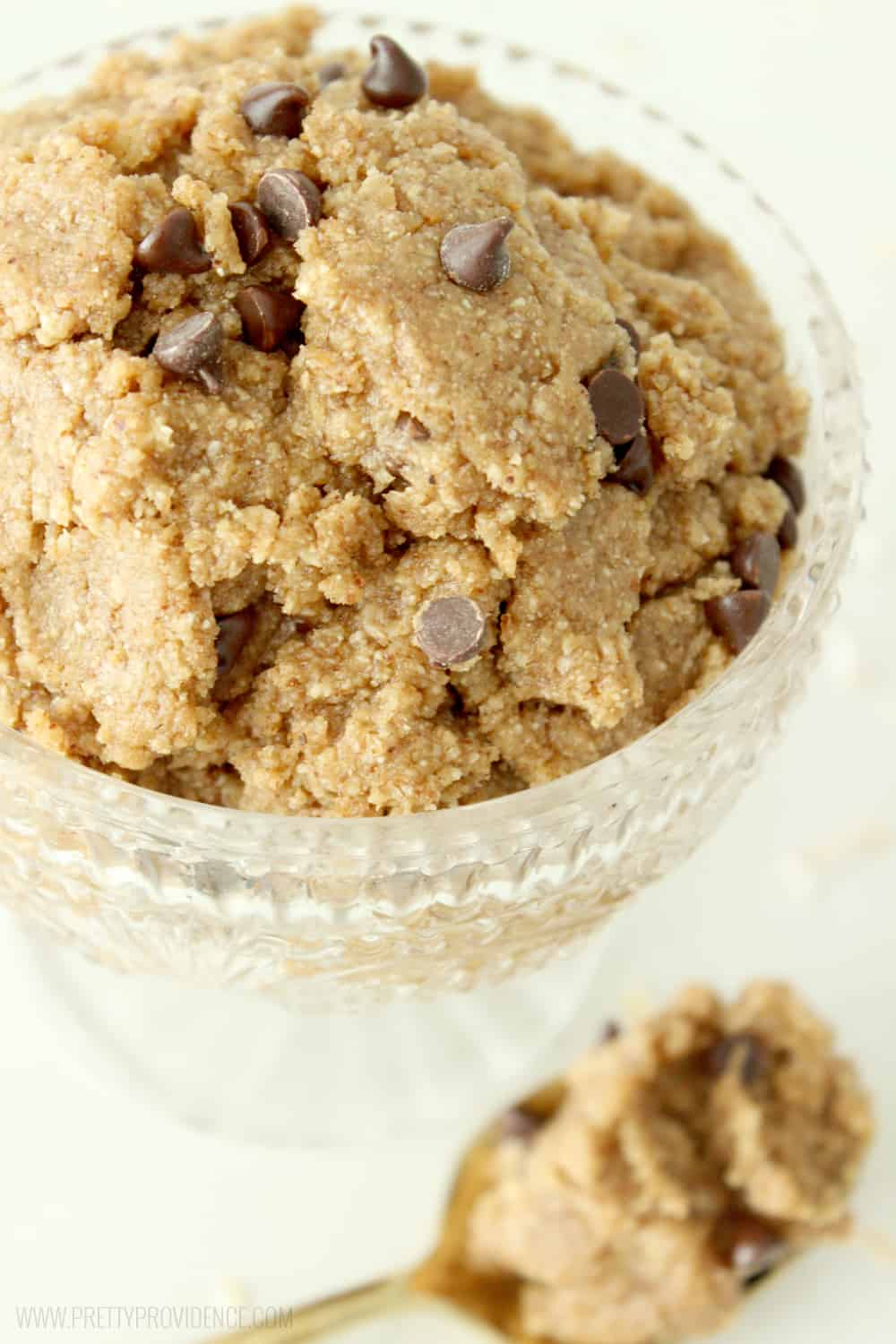 If you want to keep these totally processed sugar free then you can sub out the mini chocolate chips for something else! Some ideas are, shredded coconut, dried blueberries, cranberries, nuts etc!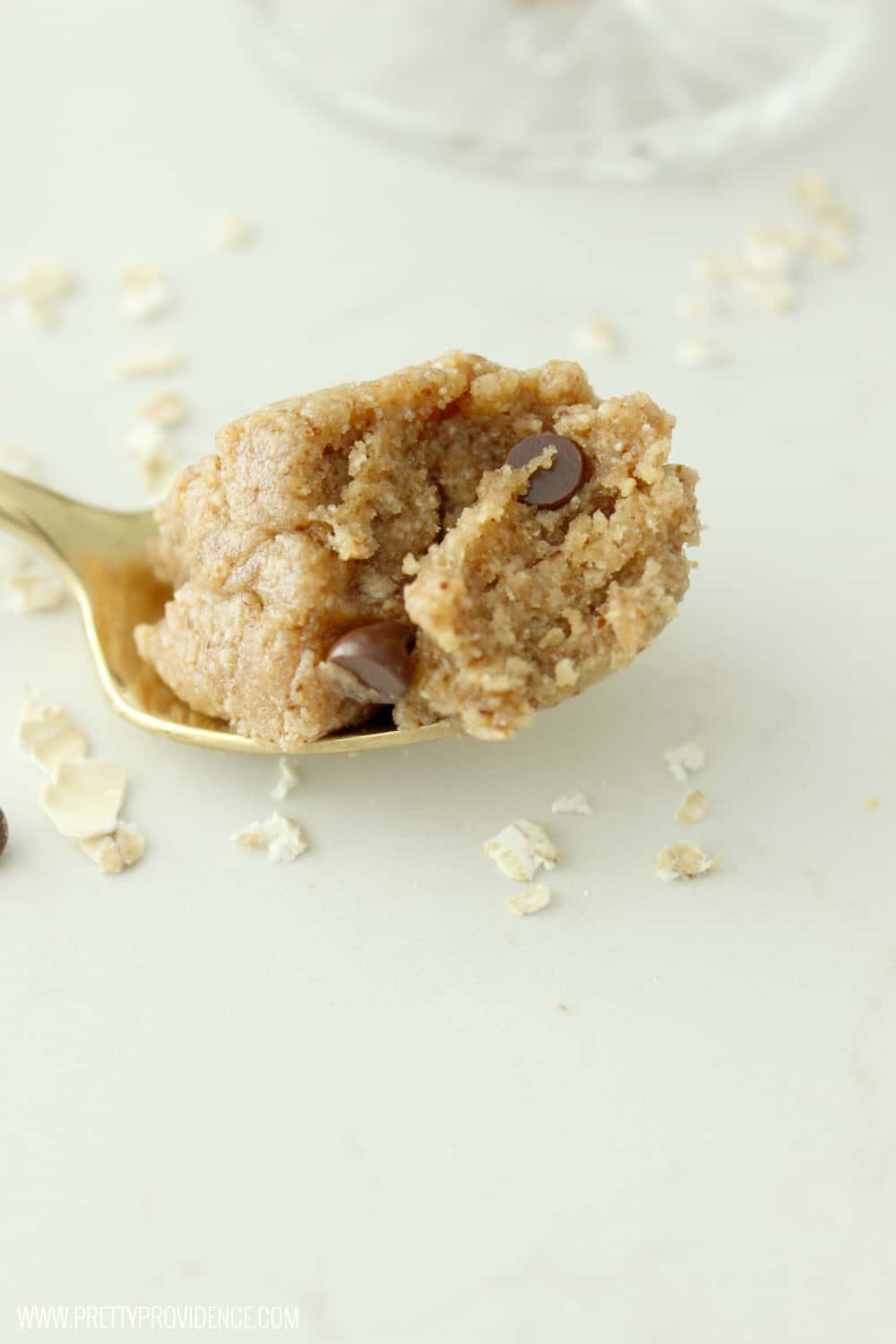 I typically opt to roll them into little balls, and keep half the batch in the fridge to snack on and half the batch in the freezer for when I run out! Haha. They keep well and do a great job at curbing that sweet tooth without eating a whole sleeve of Oreos!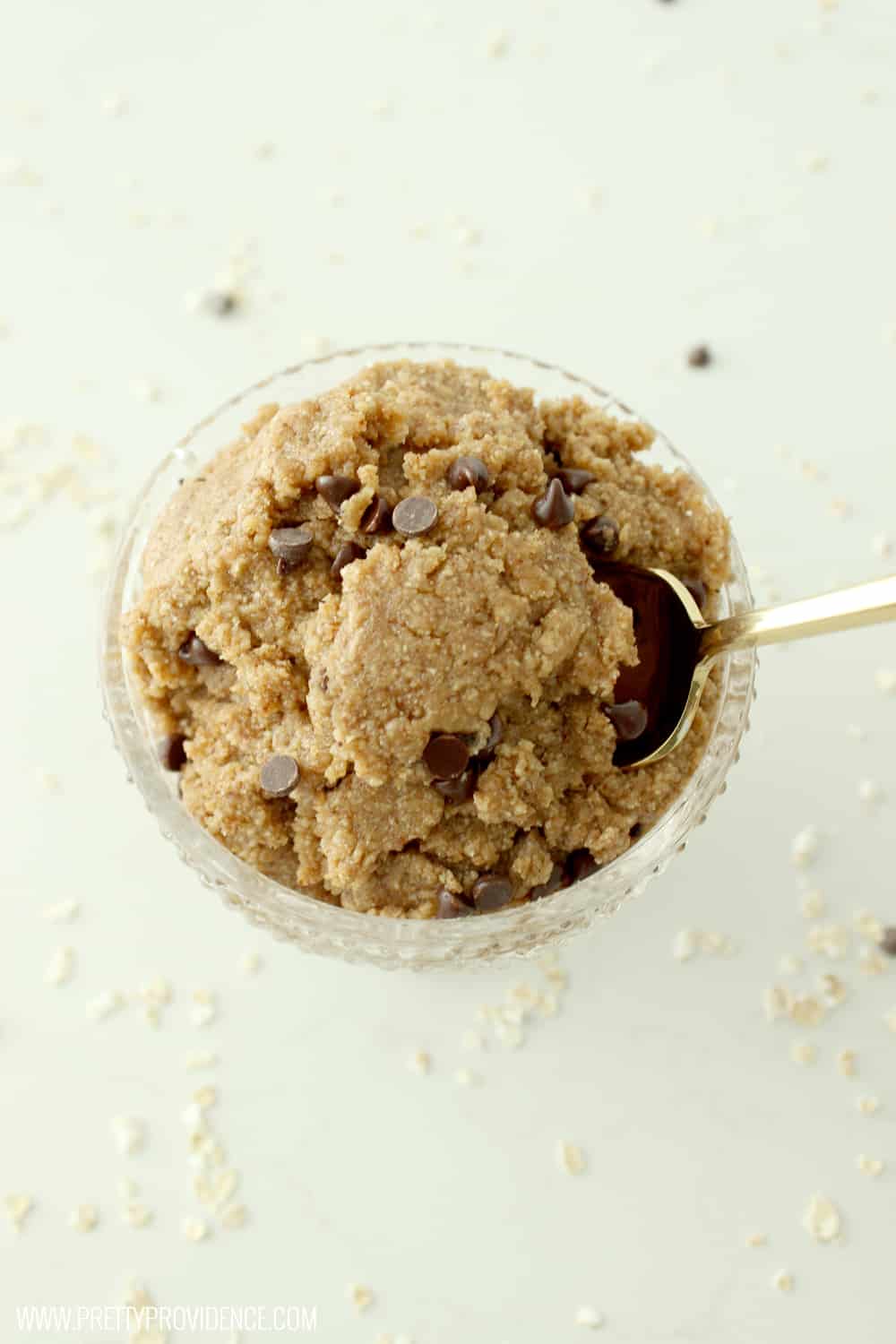 What is your favorite "healthy" way to curb the sweet tooth?!
xo,