Pumpkin season calls for a celebration! Make yourself a Pumpkin Caramel Milkshake and taste the flavors of Fall.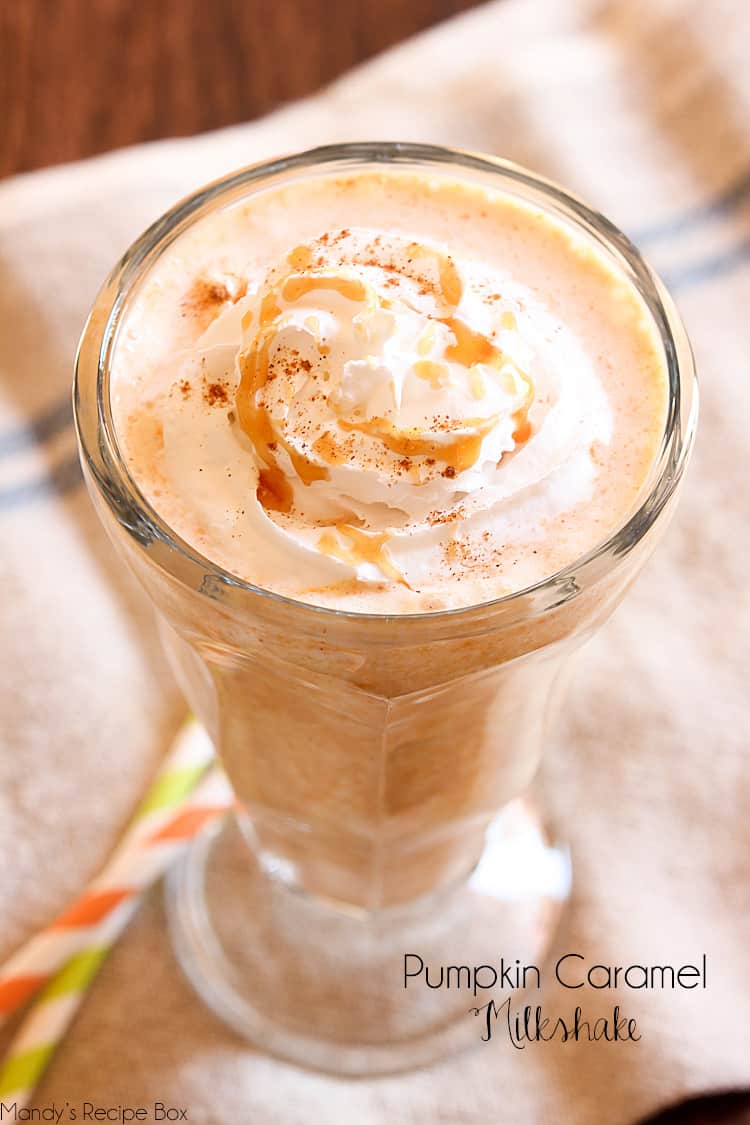 Hey there! It's Mandy from Mandy's Recipe Box and do I have a treat for you. But first, are you ready for the heat of summer to be over? I am. I can't wait for the cooler weather where you can actually enjoy being outside. I don't enjoy melting, friends. I enjoy the fresh crisp air of fall and the smells and tastes that come with it. I love all seasons including summer with its blazing heat but I am ready for a change.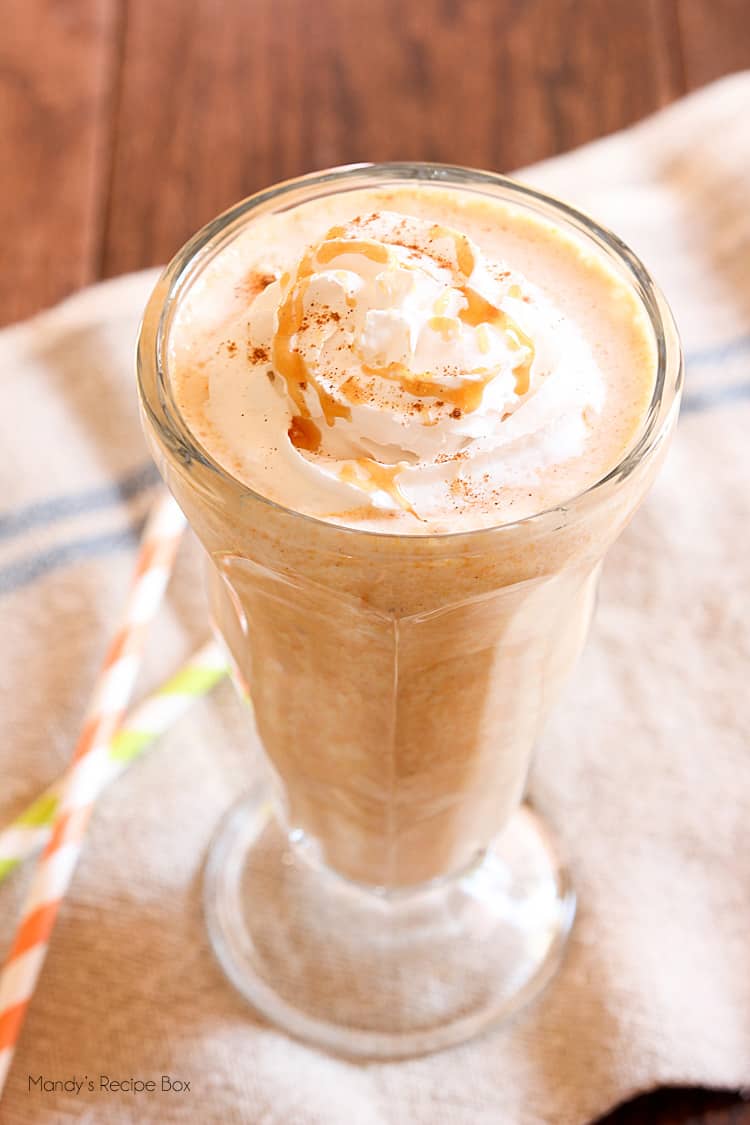 The first thing you should for pumpkin season is this Pumpkin Caramel Milkshake. Right now it's still warm enough for milkshakes to be refreshing. Plus you get the flavors of fall right inside. You've got pumpkin, caramel and pumpkin spice. It's seriously so delicious. If you're skeptical about a pumpkin milkshake, don't be. One taste and you'll be wanting to make this all season long. Stock up on canned pumpkin when it's on sale so you never run out of it. Wanting to make pumpkin cookies and such when the craving hits is a sad thing if you don't have pumpkin on hand. I hope you like this milkshake!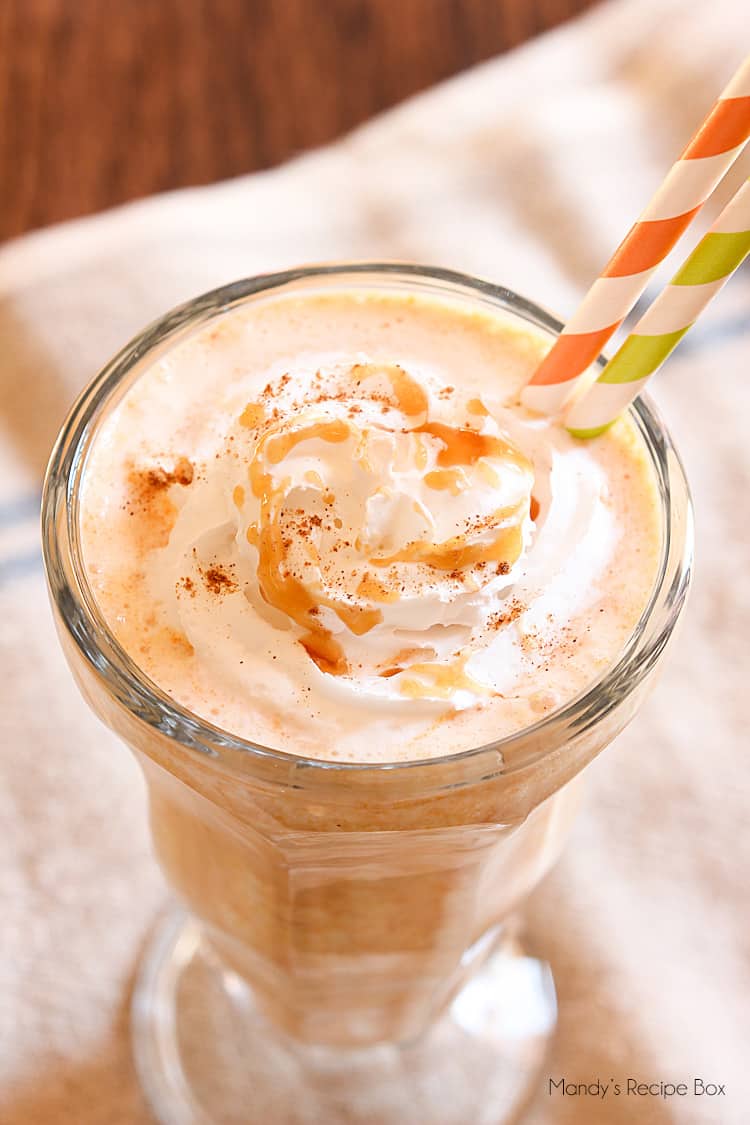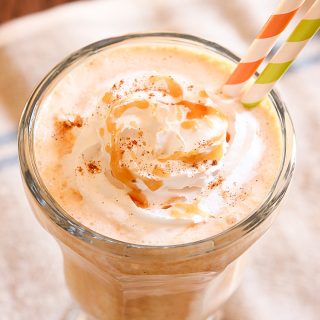 Pumpkin Caramel Milkshake
Ingredients
3

scoops of vanilla ice cream

1/8

cup

canned pumpkin NOT pumpkin pie filling

1/4

cup

caramel sauce

1/2

tsp

pumpkin spice

1/4

cup

milk

whipped cream

for topping
Instructions
Place all ingredients except whipped cream in a blender.

Blend until smooth.

Garnish with whipped cream, caramel drizzle and a sprinkle with pumpkin spice if desired.
 Be sure to follow Mandy's Recipe Box on social media!
Pinterest | Facebook | Instagram | Twitter
You may also like these other pumpkin recipes: