I hope you're all having a great summer so far! With the summer boredom creeping up on us, we've collected all of our favorite summer activities and put them all in one place. These activities cover a range of ages, and all of them take advantage of being outside in the warm weather as much as possible!
Let's do another song lyric: "There's 104 days of summer vacation and school comes along just to end it, so the annual problem of our generation is finding a good way to spend it." – The great Phineas and Ferb.
Educational Activities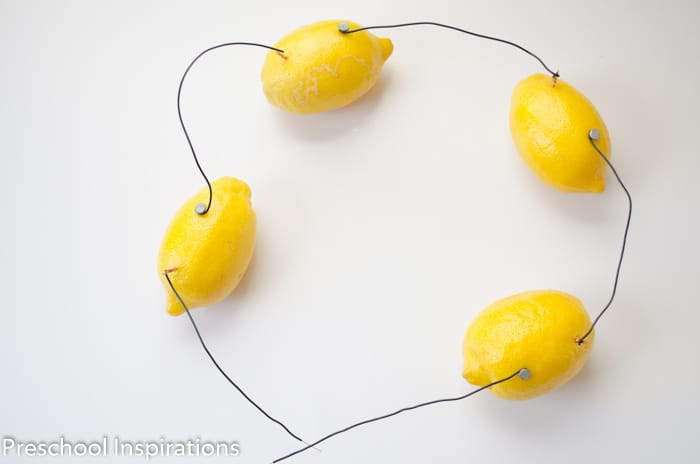 Summer can be a great opportunity to get kids engaged in learning by showing them how cool it can be! There are so many great ways to do it.
Creative Activities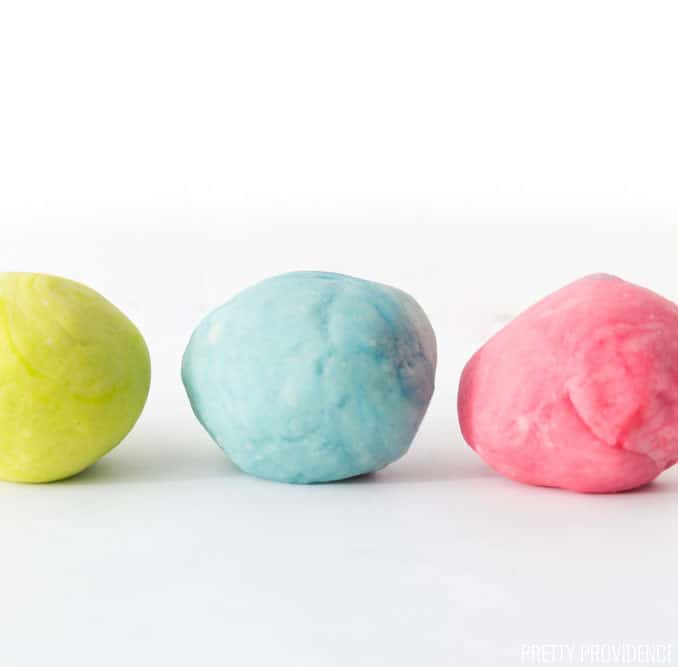 One of the best ways to bust boredom is to let kids unleash their creativity with a few fun crafts and art projects.
Homemade play dough is easy to make and this recipe for long-lasting Homemade Play Dough is our favorite!
These Melted Bead Suncatchers from the Artful Parent are so cute! And a great low mess craft.
This DIY Sidewalk Fizzy Foam Paint from The Tip Toe Fairy is a great spin on your classic sidewalk chalk.
Doesn't this Magazine Art from Le Dada de l'Enfant Terrible look so cool?! And it's a great way to get rid of those magazines you have hanging around. If you don't have any, a quick google search will do the trick.
These Nature Paintbrushes by Messy Little Monster look like such a fun idea! They'll be fun to make, and to use!
Budget-Friendly Summer Fun
Let's be honest, in those 104 days of summer vacation, we need to make sure these activities don't add up to too much spending. These ideas are all budget-friendly, only need a few cheap things to put together, and some of them you may already have at home!
Blanket forts can provide DAYS of fun! Check out this post with tips and tricks on How to Build the Best Blanket Fort
This Craft Stick Harmonica by Frugal Fun for Boys and Girls looks like a great way to keep everyone entertained, and you probably already have all of the supplies already.
How about a Backyard Movie Night? All you need is an air mattress or some blankets, and a laptop!
This Stress Ball by A Thrifty Mom looks so great, a fun little activity that they can play with all summer.
This Simple Color Scavenger Hunt from I Heart Crafty Things is such a great idea! A great way to get everyone running around outside.
And if the scavenger hunt wasn't enough, this Garden Name Plate from Parents is another great way to get kids to start playing with their surroundings.
These Bubble Snakes from One Little Project look awesome. Supplies are cheap, or even free if you already have them, and they'll get everyone outside together.
Another oldie but a goodie. If you haven't shown your kid how to Paint with Water, you're missing out. No Time for Flash Cards is doing the good work by letting everyone know about it.
I've always been intimidated by Geocaching, but Teach Mama has shown how it can be a great activity for kids and parents alike!
Cool Down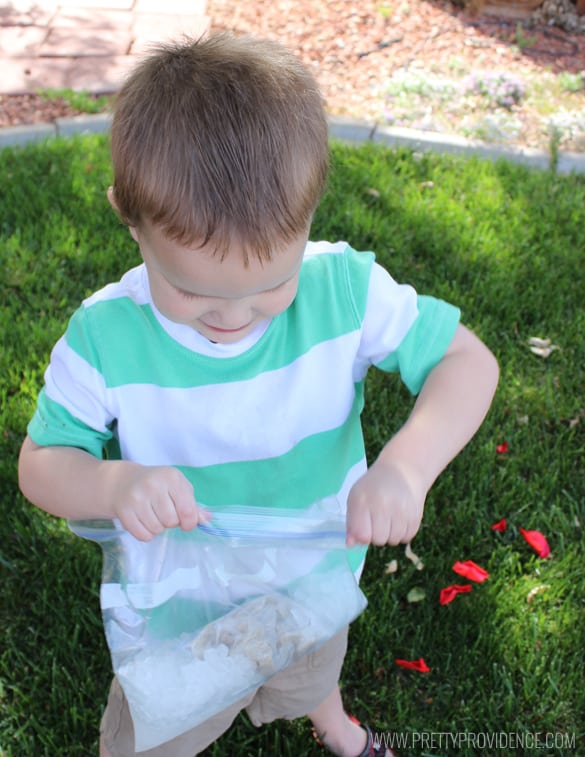 If you're in a place where the summer heat is gonna get you down, instead of staying inside and running the air conditioner on full blast, use some of these ways to get outside and cool off!
Ice Cream in a Bag is such a fun thing for kids to make, and to eat!
How cool are these Frozen Dinosaur Eggs from The Imagination Tree?
How cool does this Leak Proof Water Blob by Homemade Toast look? It looks like a giant waterbed!! I love it!
Water Balloon Baseball by Overstuffed seems like the best way to spend a summer afternoon!
Want an activity that will cost you nothing and entertain your toddler for hours? This Pouring Station Activity from Busy Toddler should do the trick.
These Magic Ice Cubes are easy and SO refreshing on a hot day! Our kids love watching them melt!
This Babies' Bubbly Ball Pit from My Small Potatoes looks so easy to put together, but I'm sure it would keep a toddler busy for hours.
A Pinata without the sugar? yes please. These Water Pinatas from Meaningful Mama are the perfect solution to a hot summer day.
Summer Games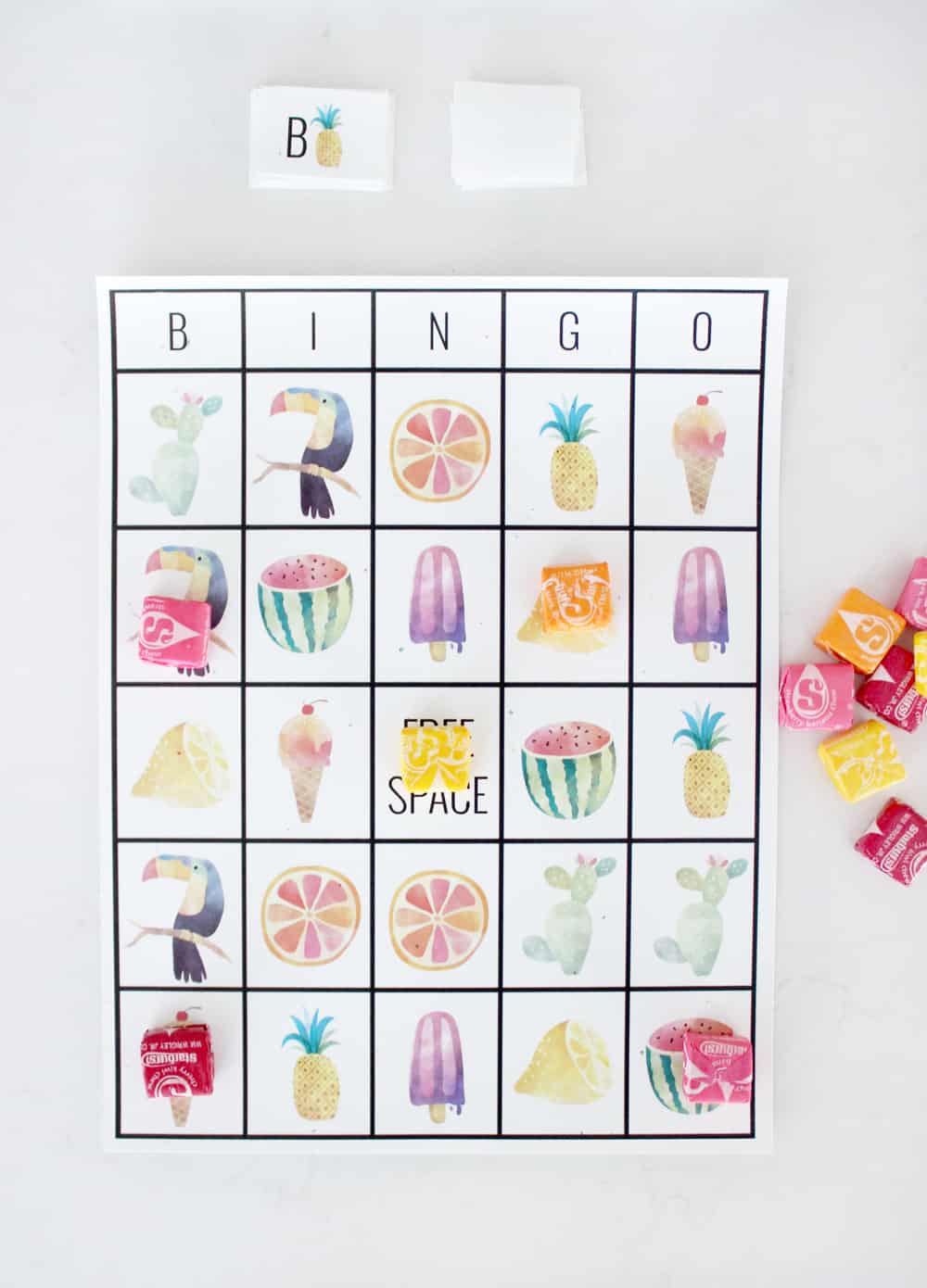 Here are some of our favorite DIY games and activities. They're easy to assemble and will provide hours of entertainment afterwards!
How are you going to bust the summer boredom? Have you found any good techniques to keep your kids off of their screens? or at least limit their time? Let us know!
Pin it: