Temporary wallpaper ideas – from peel and stick wallpaper to using wrapping paper and double-sided tape. There's something for everyone (and every budget!)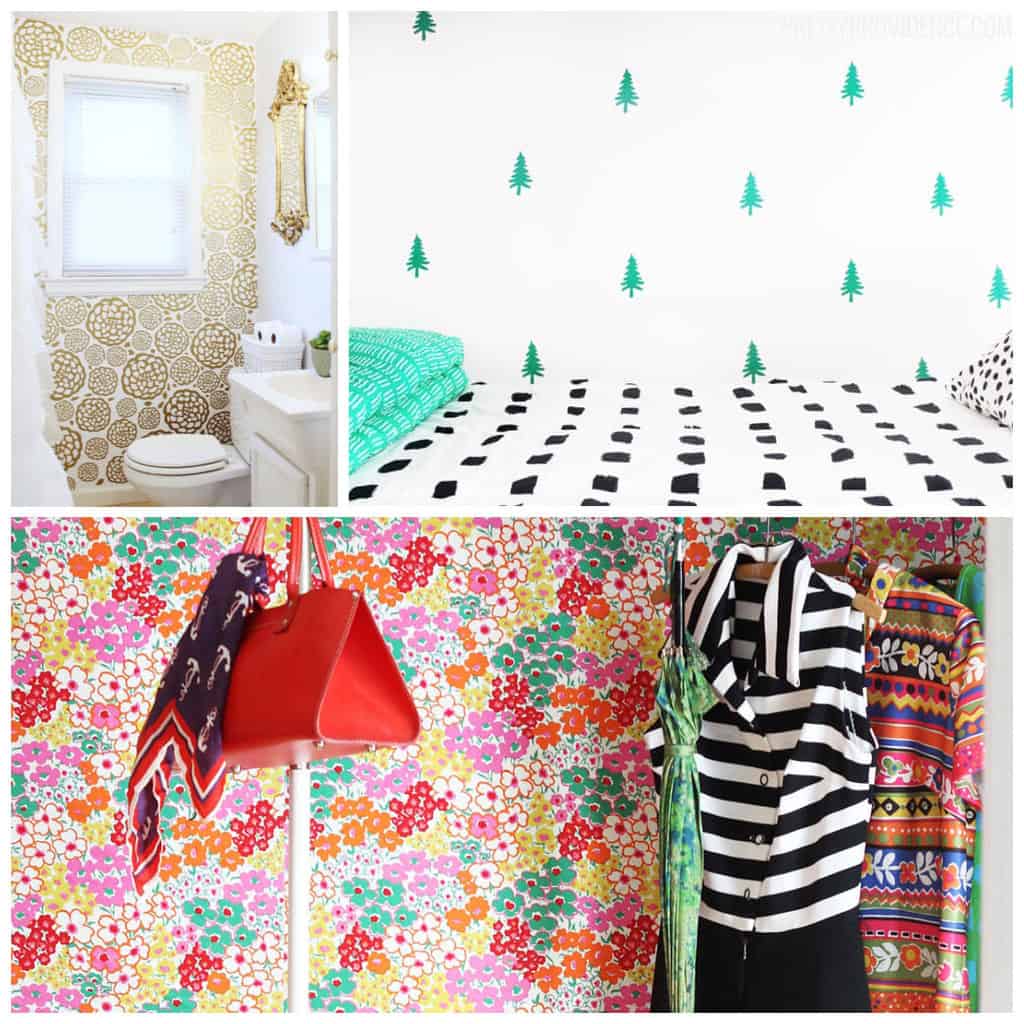 Maybe you want to add a little more interest to your walls without doing a permanent wall treatment, or perhaps are living in a rental and aren't allowed to paint! Whatever the reason, we have seen a lot of cool temporary wallpaper options come out in the past few years so we thought we'd put all of these ideas in one place for you.
*This post contains affiliate links.
You should check out our pantry makeover and this laundry makeover, both of which have DIY 'wallpaper' in them! Then check out our DIY projects page for more home decor ideas!
Temporary Wallpaper Ideas
Wall Decals
Wall decals are probably the easiest option that exists. You can do it all by yourself, and all you need is a ruler to help you measure and keep lines straight (if you are doing something geometric.) Plus, I can attest that removable vinyl is super easy to take off walls. No problemo.
How to Make Vinyl Tree Wall Decals
If you want the look of wallpaper for a lot less time and cost, make your own vinyl wall decals with a Cricut and some vinyl! This DIY wallpaper is perfect for decorating on a budget!
SEE THE POST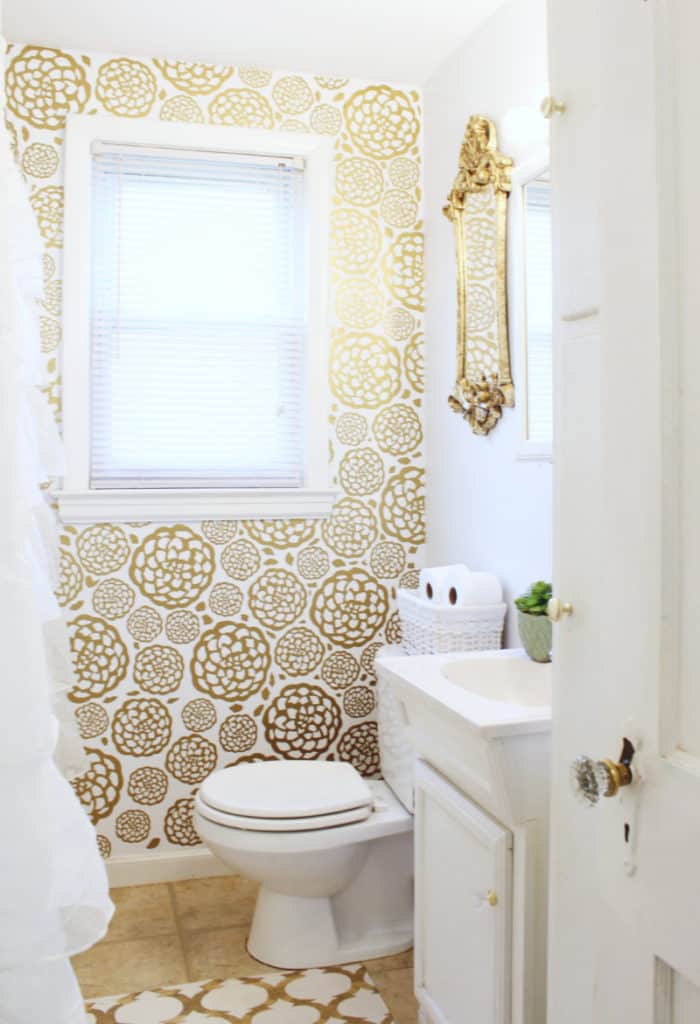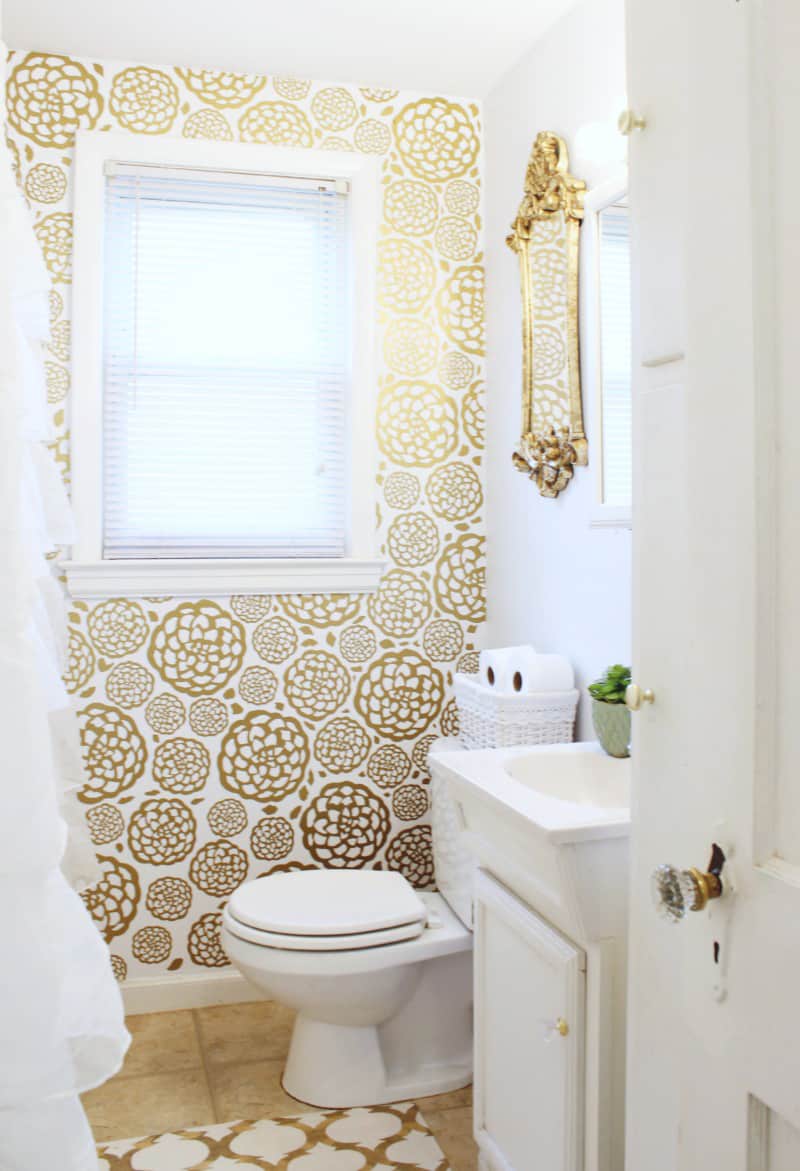 Faux Wallpaper with Removable Vinyl
This bathroom looks so glam and you'd never know that the wallpaper is actually just lots and lots of vinyl decals! Classy Clutter has multiple tutorials for faux wallpaper you should check out.
SEE THE POST
You can make wall decals like these with a Cricut using our tutorial, or you can buy them on Amazon.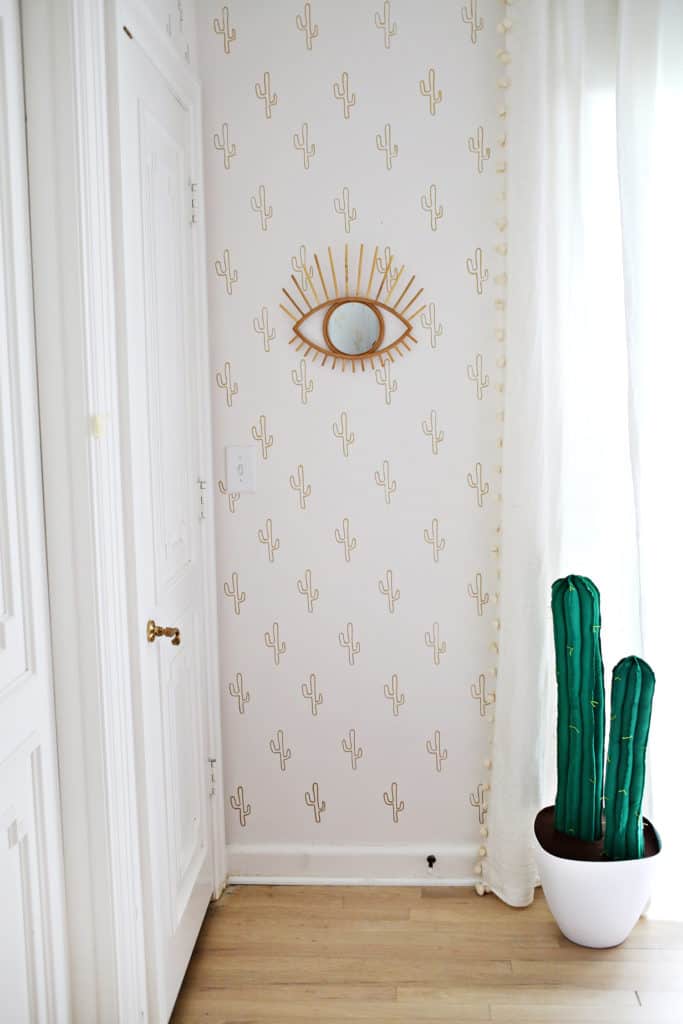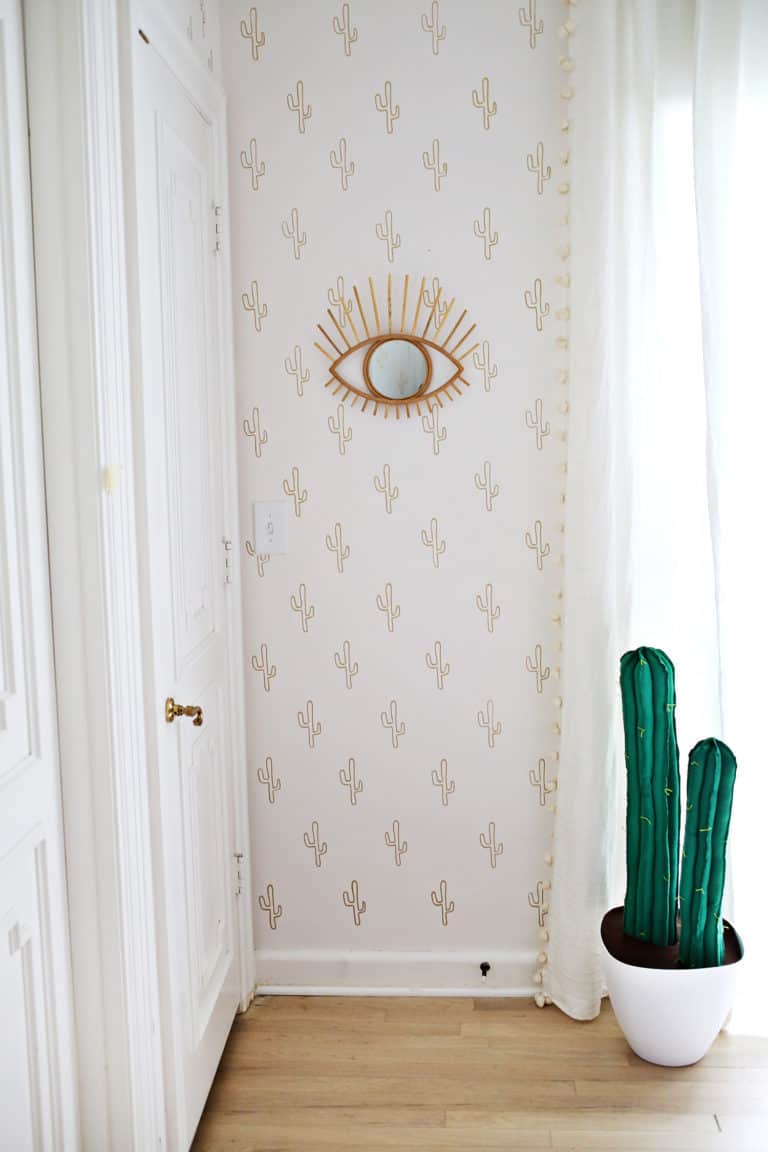 Gold Cactus Wallpaper
If you can paint, use a gold leafing pen to create a patterned wall like this Gold cactus wall from A Beautiful Mess!
SEE THE POST
Temporary Wallpaper
Peel and stick wallpaper is all the rage now, and I don't think this is a trend. With so many options and considering how easy this is to remove when you're ready to redecorate, why would anyone go back to the permanent kind?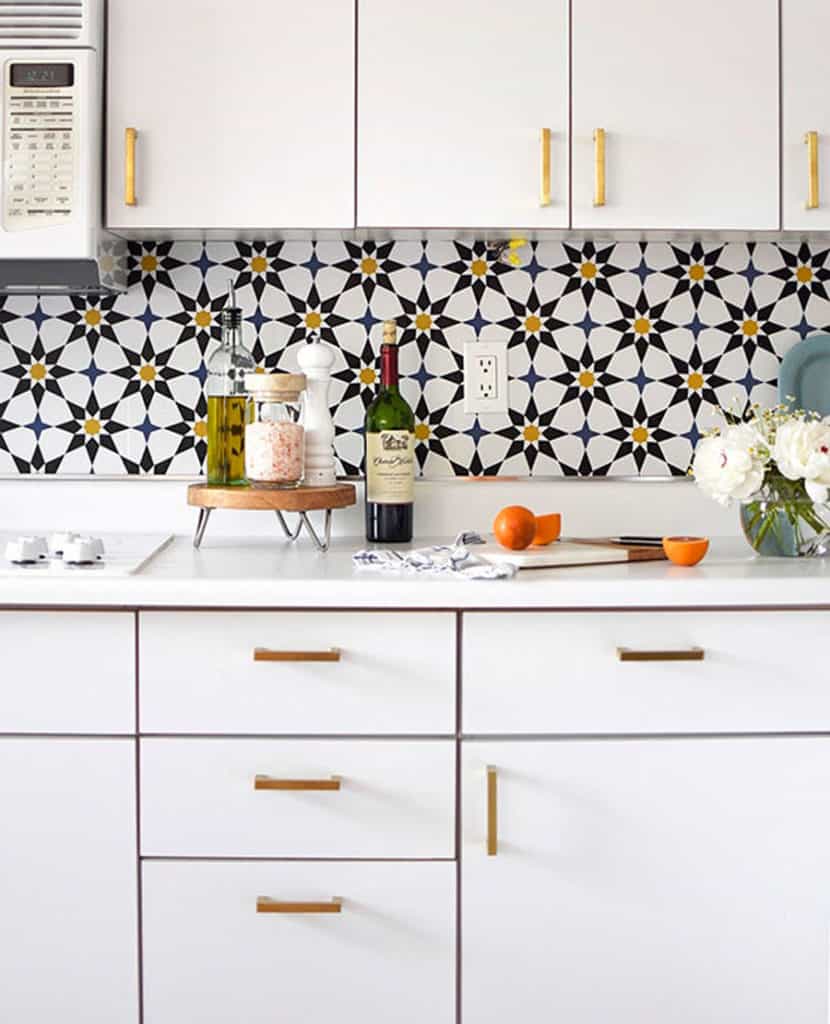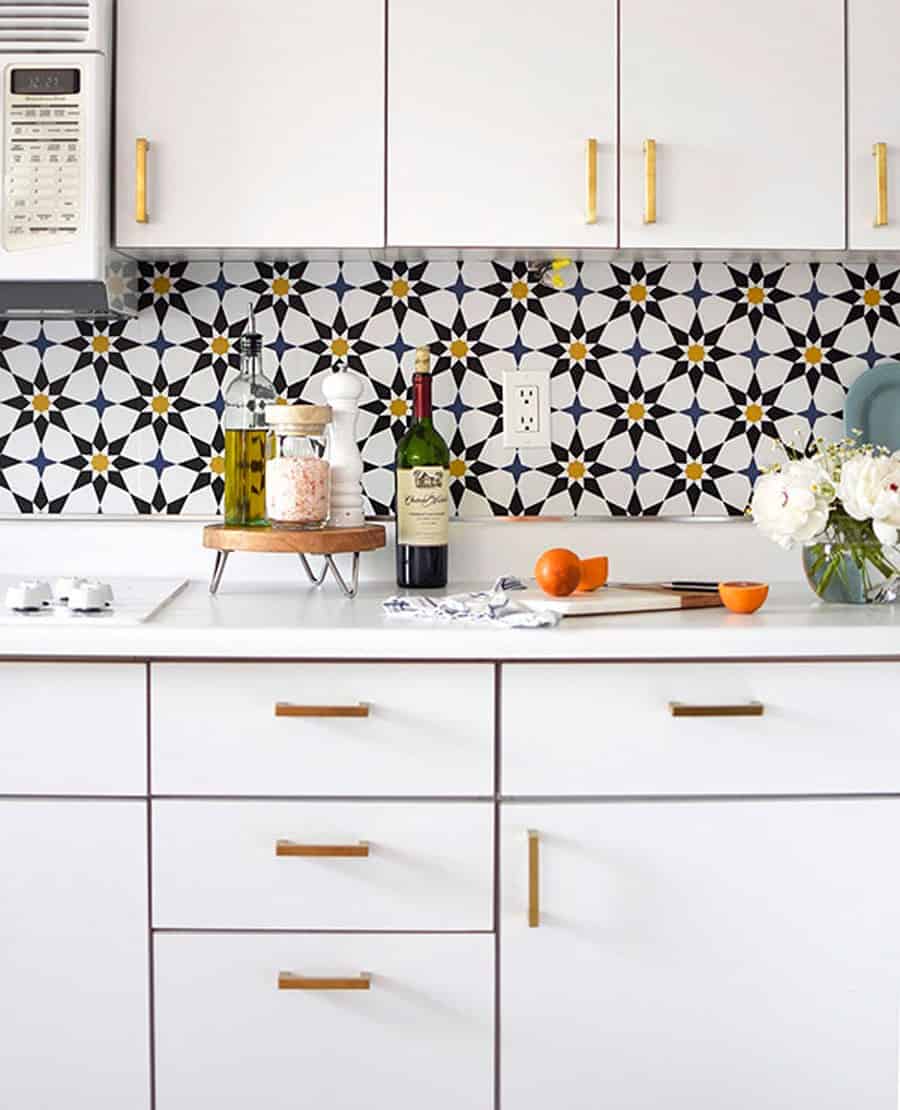 Temporary Wallpaper Kitchen Backsplash
Use temporary wallpaper to update your kitchen backsplash! I absolutely love the way Amy from Delineate Your Dwelling used this Moroccan tile pattern.
SEE THE POST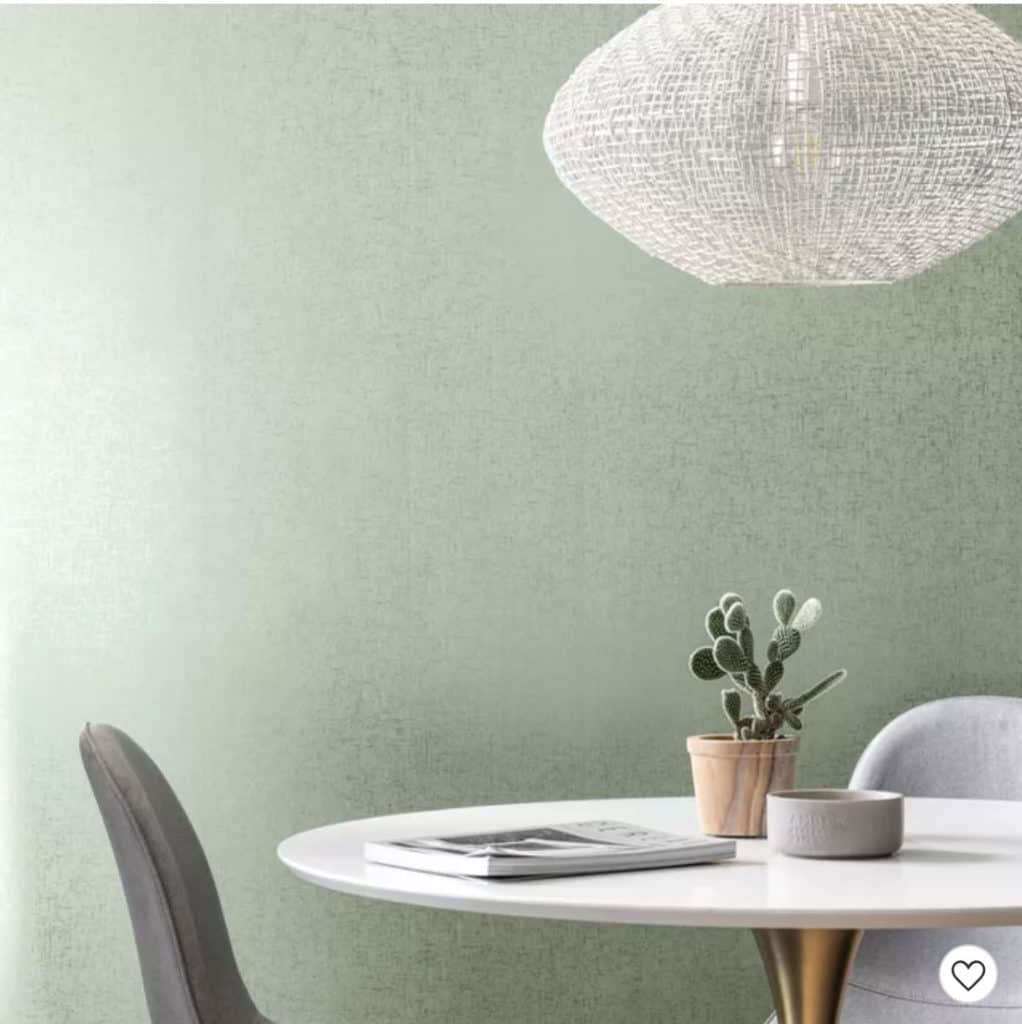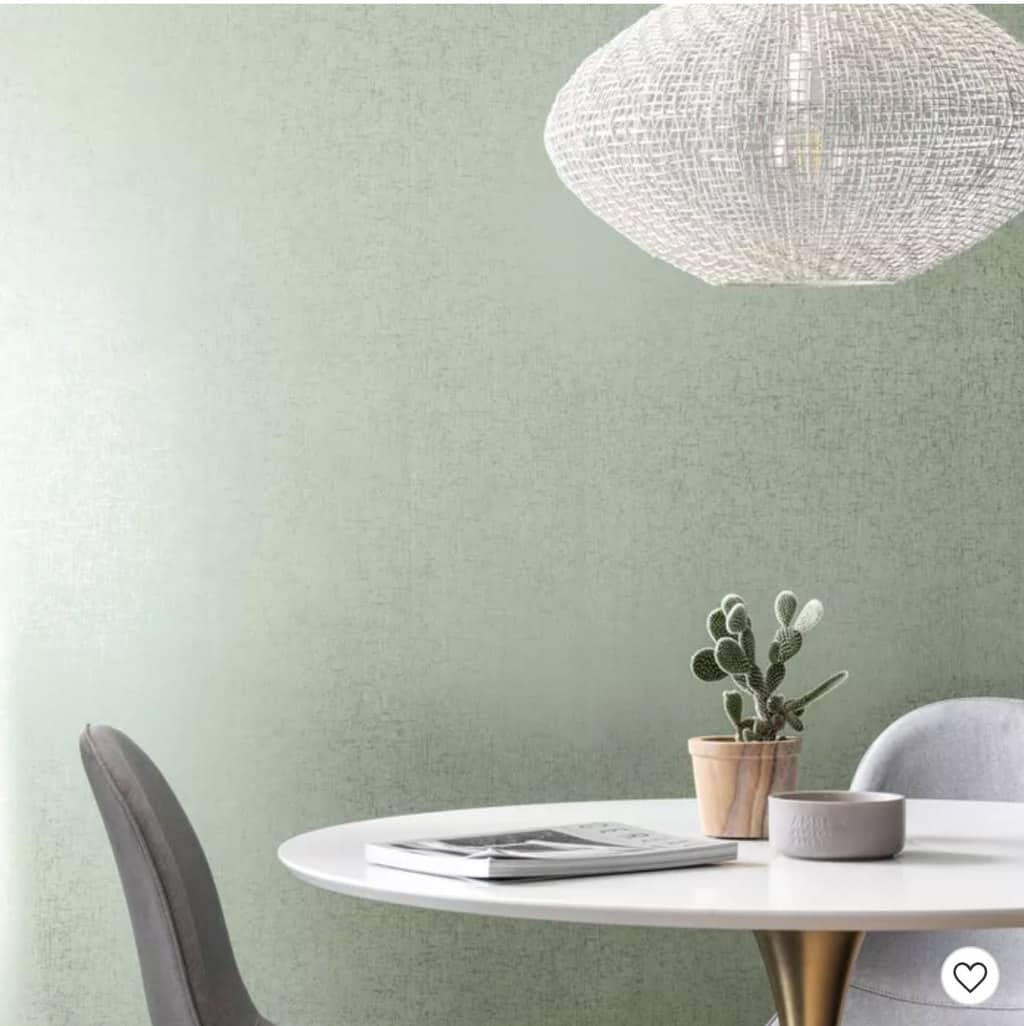 Metallic Peel and Stick Wallpaper
This subtle metallic wallpaper from Target is amazing. I love that it isn't a busy pattern - perfect for an accent wall or for a whole room!
SEE THE POST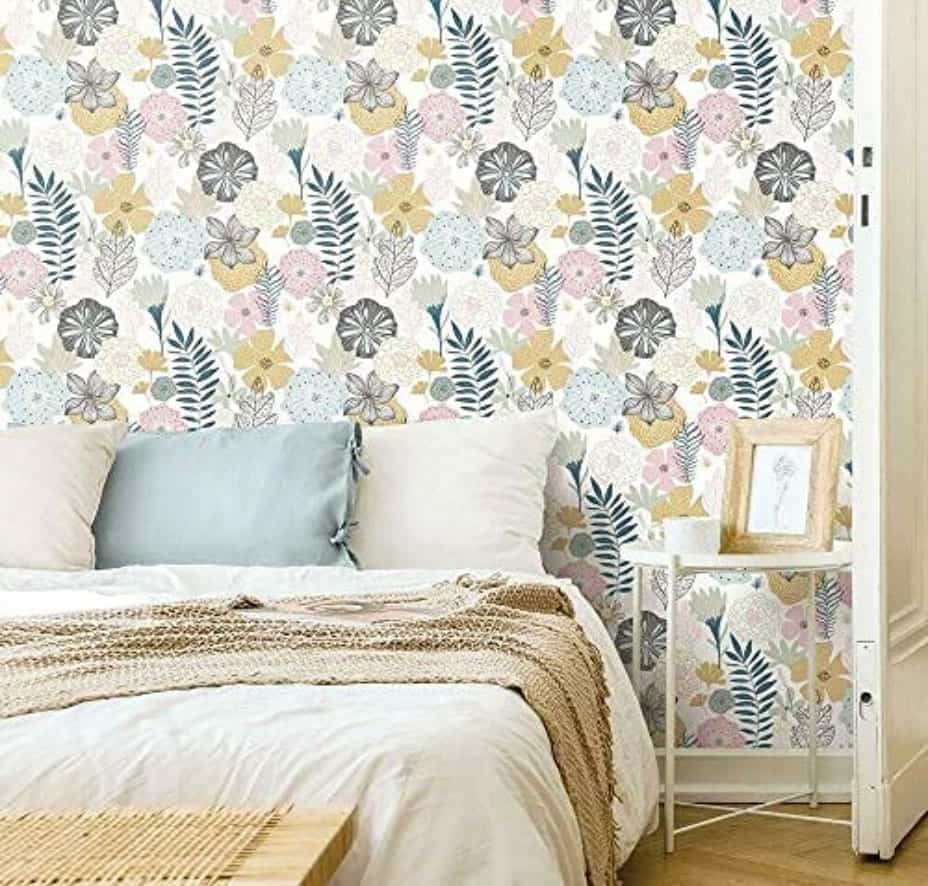 Floral Peel and Stick Wallpaper
I love this floral pattern from RoomMates on Amazon, the colors are gorgeous.
SEE THE POST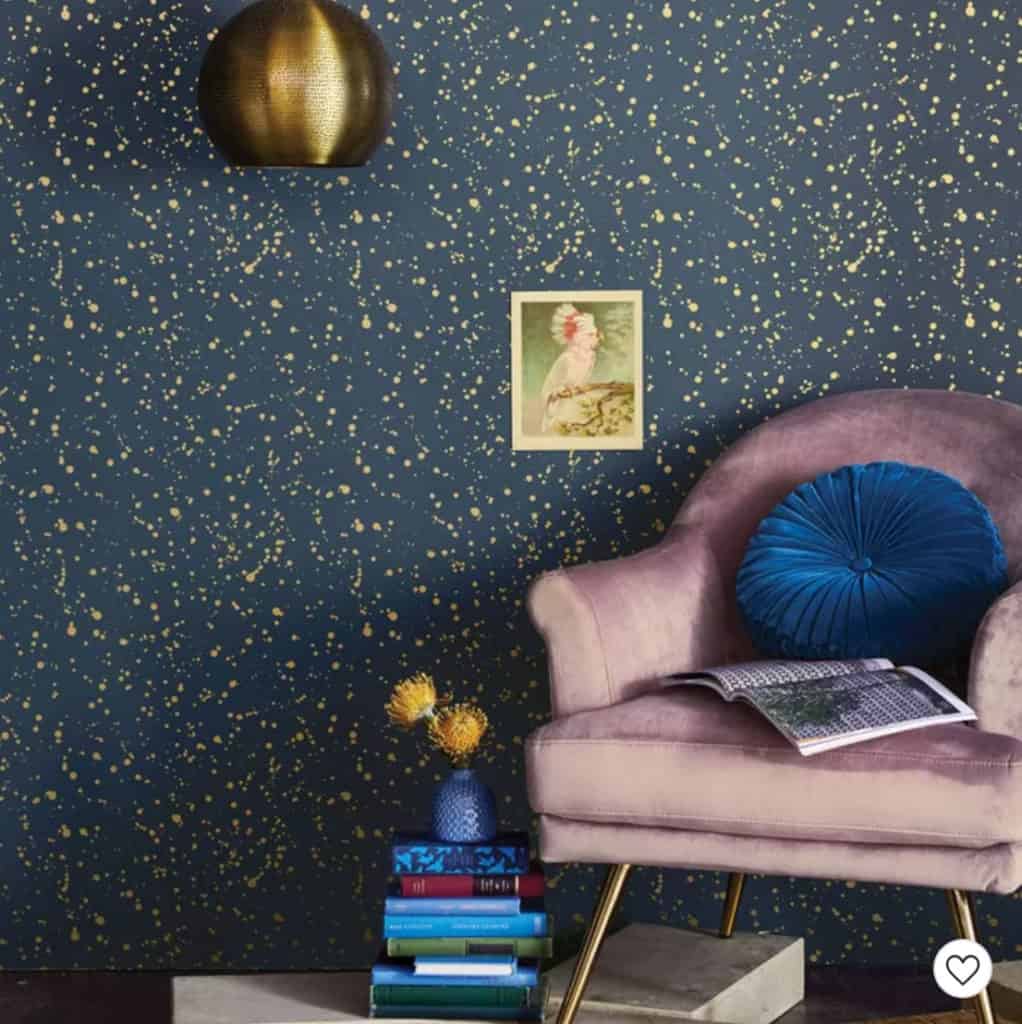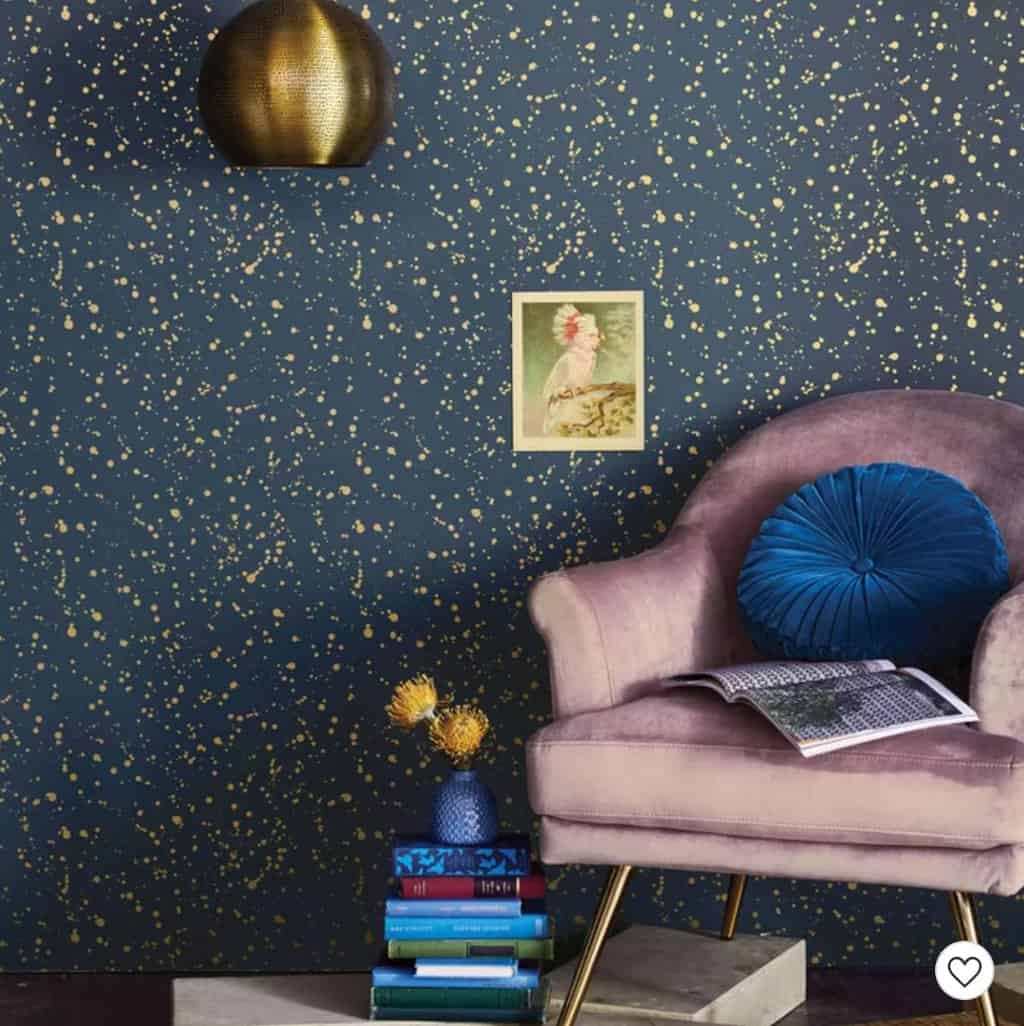 Celestial Wallpaper - Navy Blue and Gold
This temporary peel and stick wallpaper from Target is gorgeous.
SEE THE POST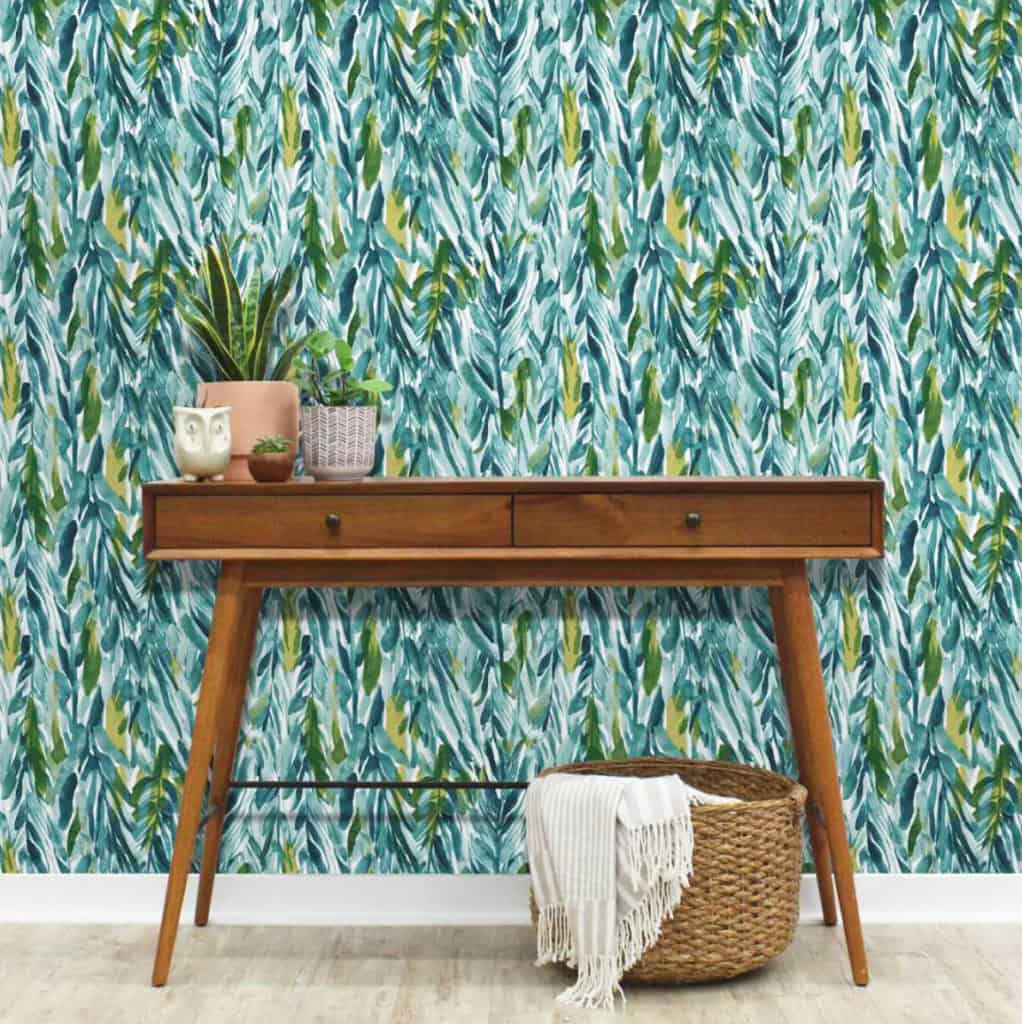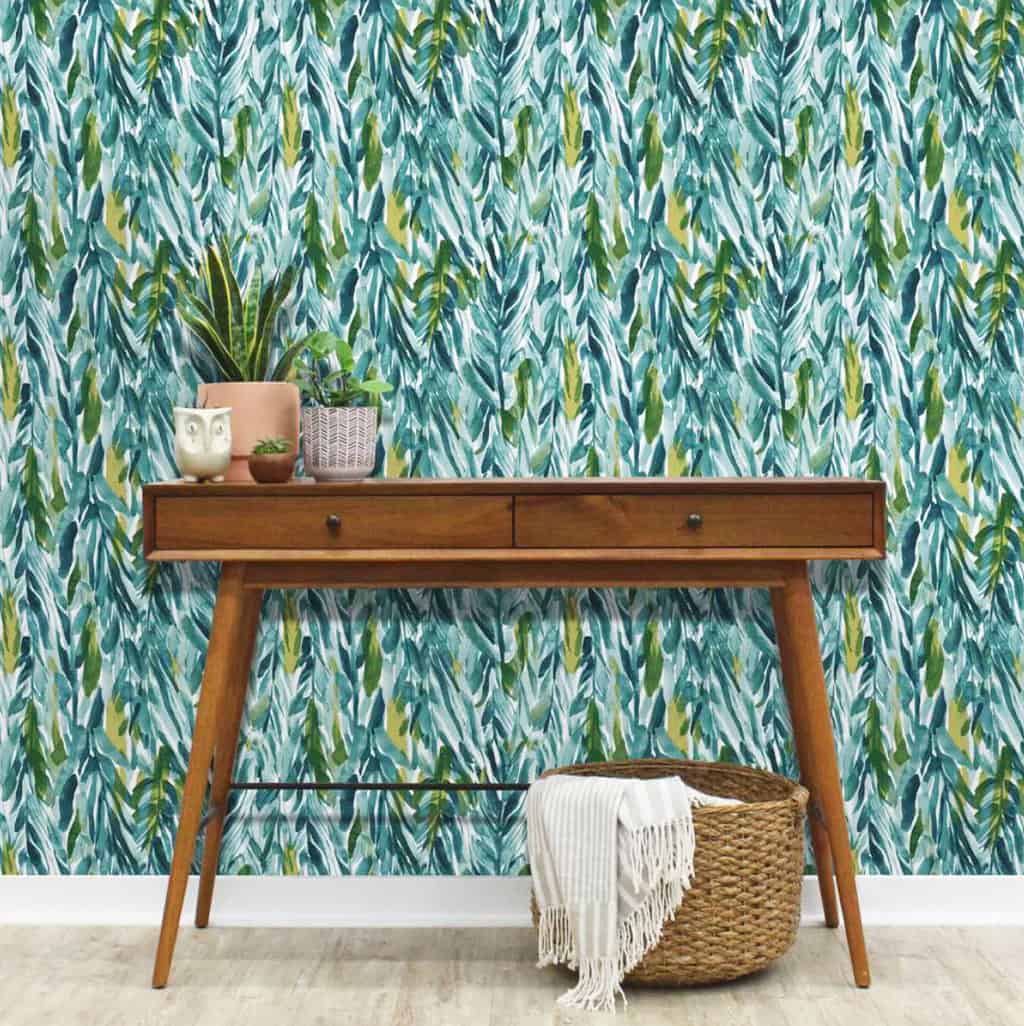 Leaves Wallpaper
I love a bold wallpaper pattern and this peel and stick option from Target is my favorite. I actually have this wallpaper in my bedroom!
SEE THE POST
DIY Fabric Wallpaper
Fabric! Fabric can be very inexpensive and there are endless gorgeous designs. I love this idea.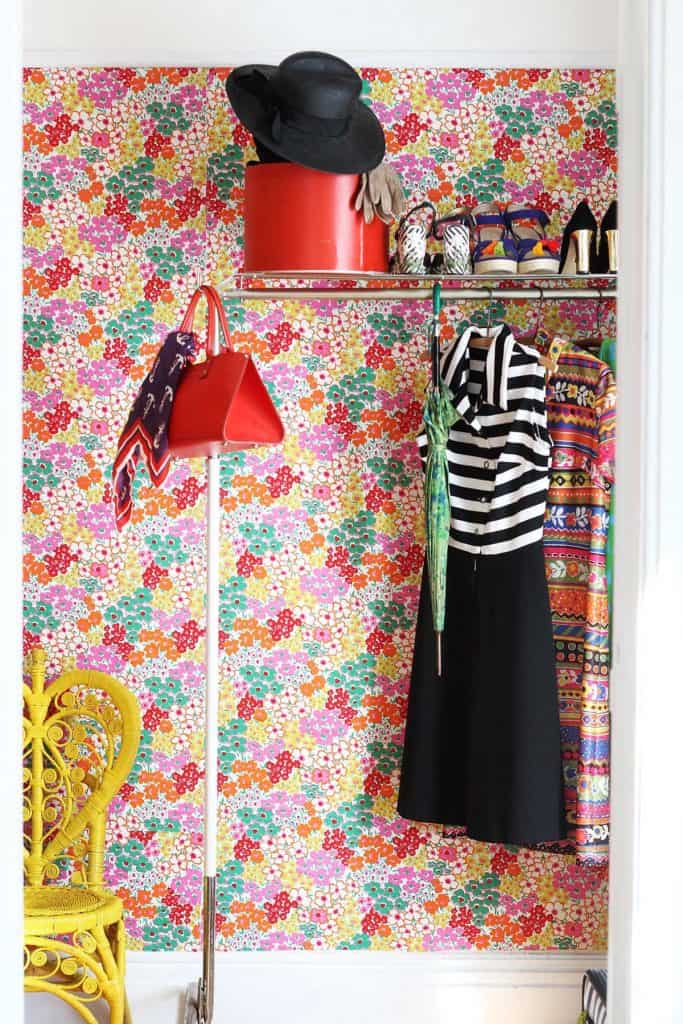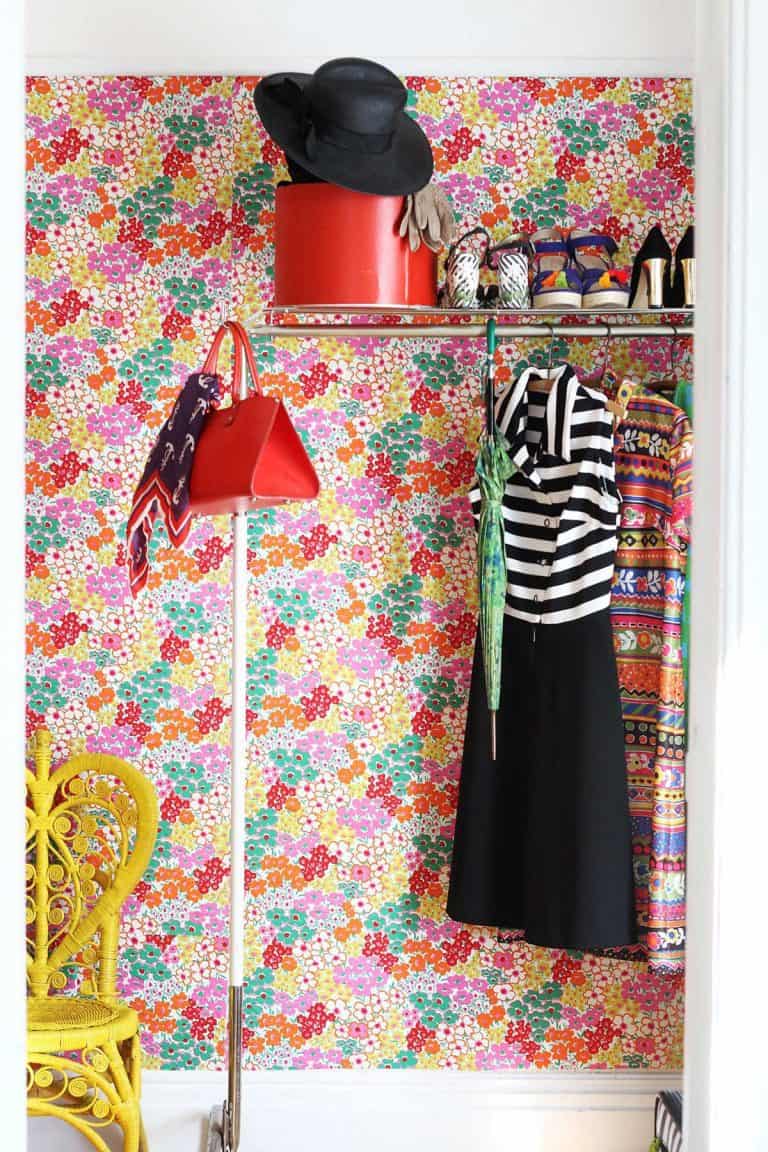 Removable Fabric Wallpaper
This fabric wallpaper is fabulous, and there is a great tutorial for it at Apartment Therapy!
SEE THE POST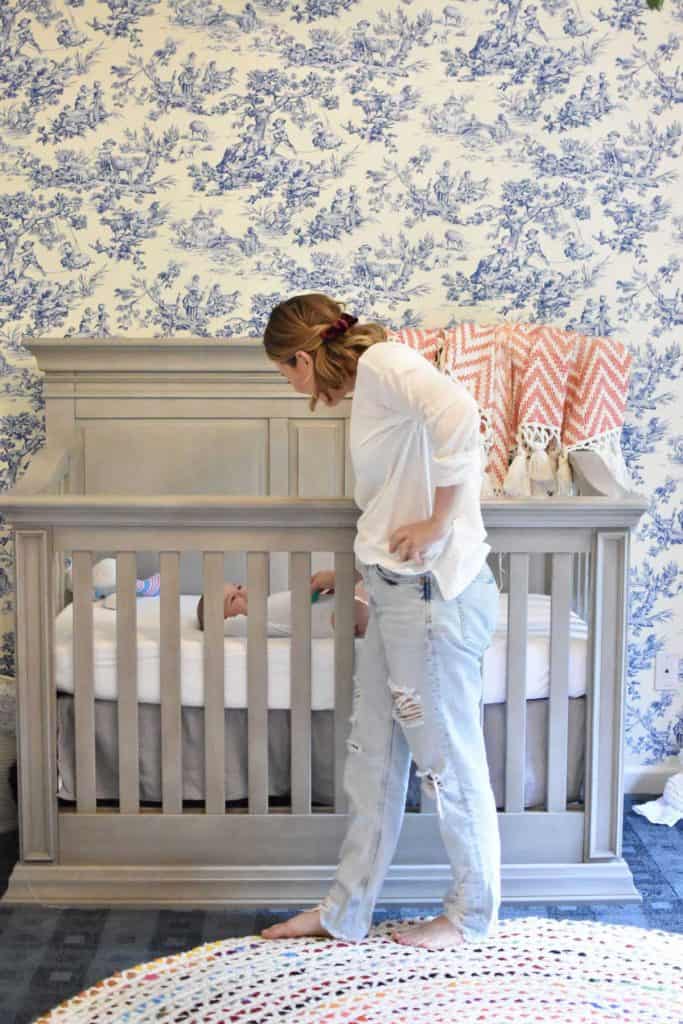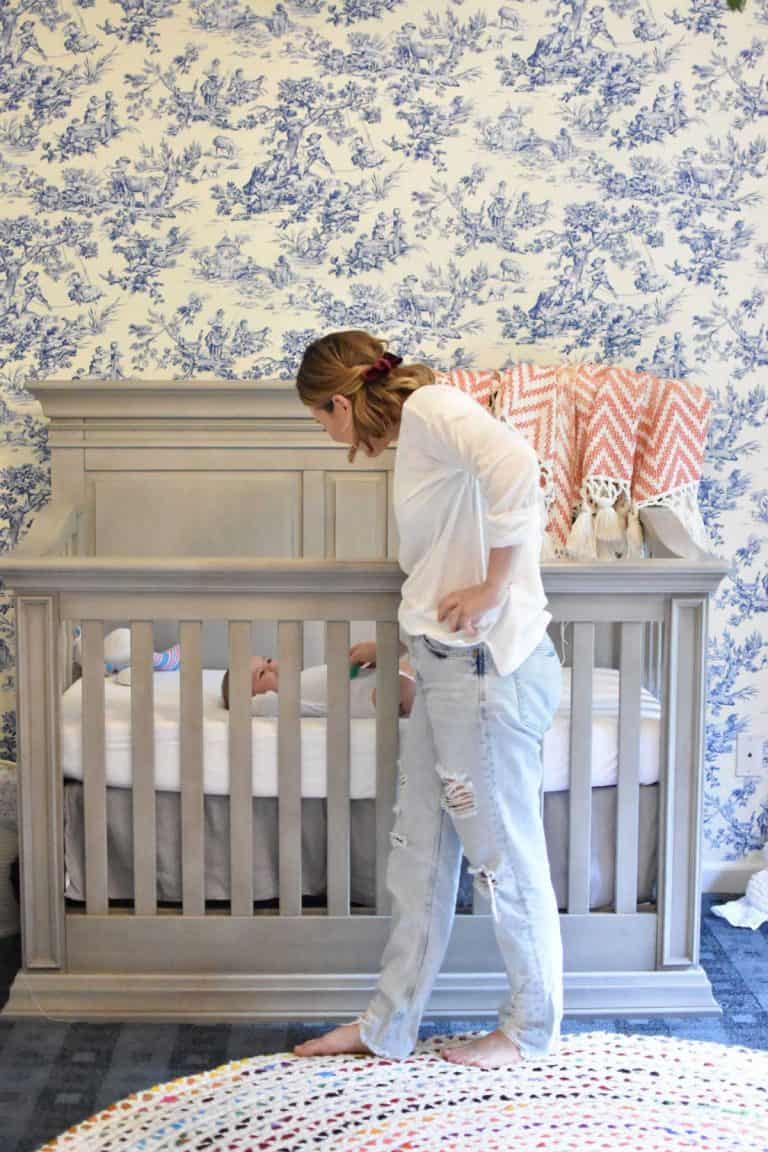 Blue Toile Nursery Fabric Wallpaper
This temporary fabric wallpaper from Me & Reegs is beautiful for a nursery!
SEE THE POST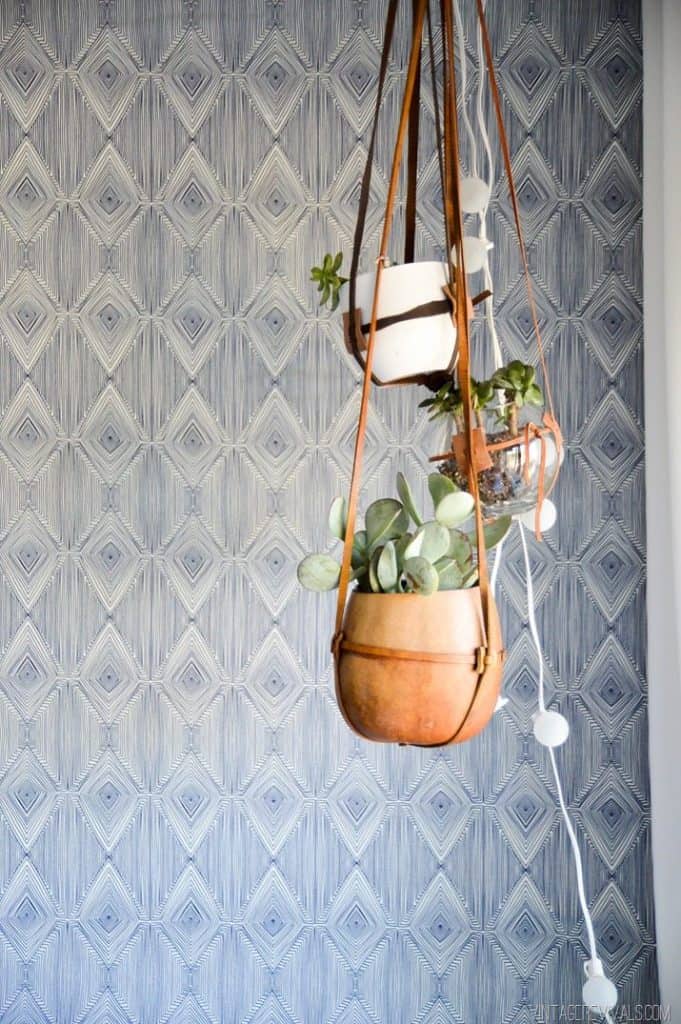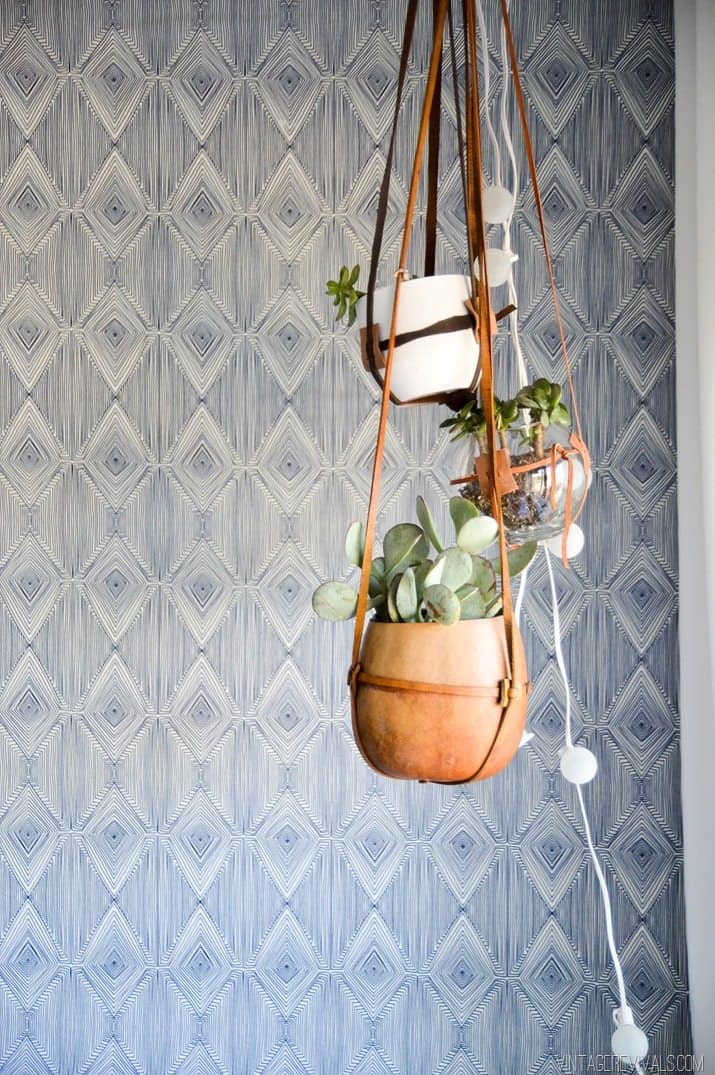 Fabric Wallpaper Accent Walls
Mandi at Vintage Revivals did two small accent walls with this fabric wallpaper and I love that idea! Much easier than doing a huge space!
SEE THE POST
How to Hang Normal Wallpaper Temporarily
Maybe there's a particular wallpaper that you are in love with? You have to have it, even though it isn't the removable kind. No problem! Just adhere to your walls in an unconventional way!
Tapestry
If you've never bought wallpaper before, I found this 'Wallpaper buying tips' post from Apartment Therapy very helpful.
Have you thought of a creative way to accent a wall when you couldn't paint?
This post was originally published in 2013 and has been completely updated with new ideas and information.