Have a bunch of baby food jars that you want to repurpose? We've looked all over to find the best baby food jar crafts so you can reuse the jars to make fun and beautiful things!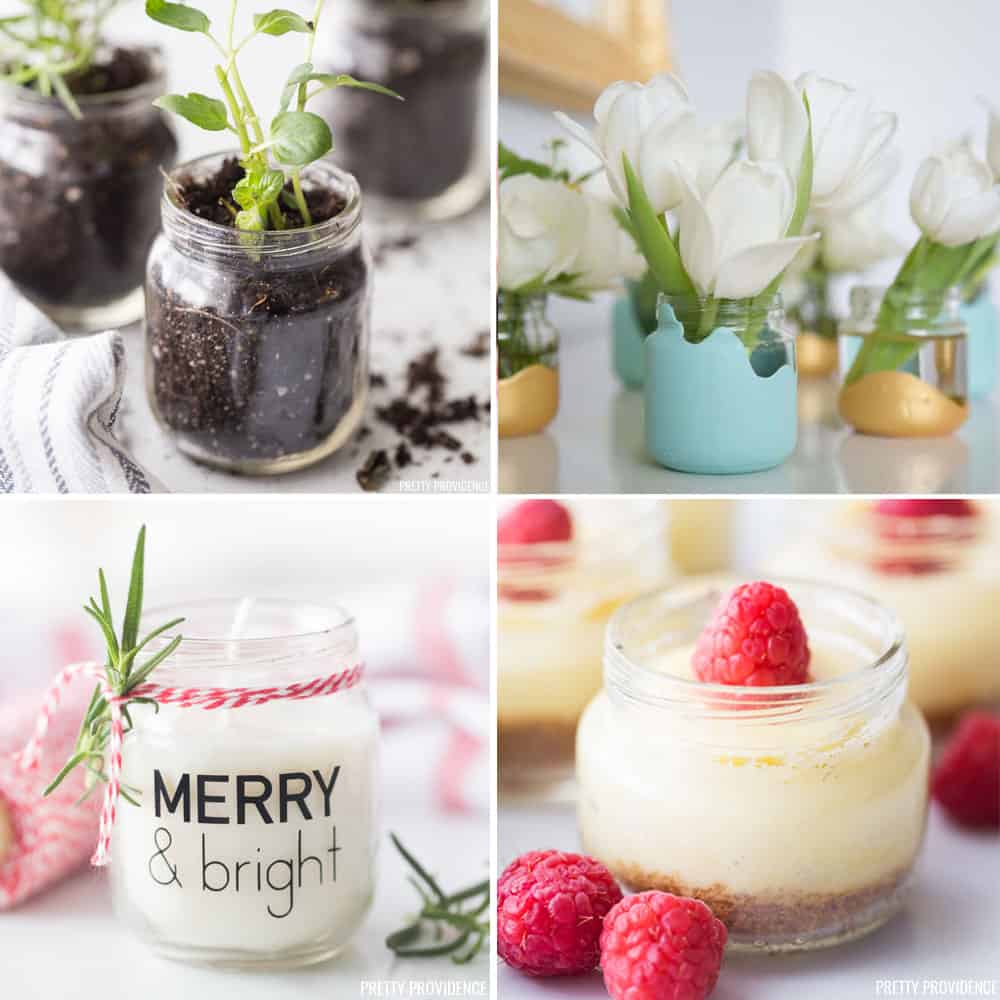 If you have babies or toddlers, you are probably going through a lot of jars of baby food! Maybe you have so many that you can start your own baby food company! Instead of throwing them out, why not make things with them? Since we are always looking for new crafts to make, we decided to look for all the best baby food jar crafts!
Tips for Making Baby Food Jar Crafts
When using glass jars, make sure you clean out the jar and lid thoroughly.
Glass jars can be used in the oven if making a mini cake or pies in a jar just make sure you remove the labels.
Do not, however, put jars in the freezer, they may burst.
Baby Food Jar Crafts
Vases for Flowers
I love this set of paint dipped jars from
Apples & Onions!
They are the perfect little vases for those white tulips.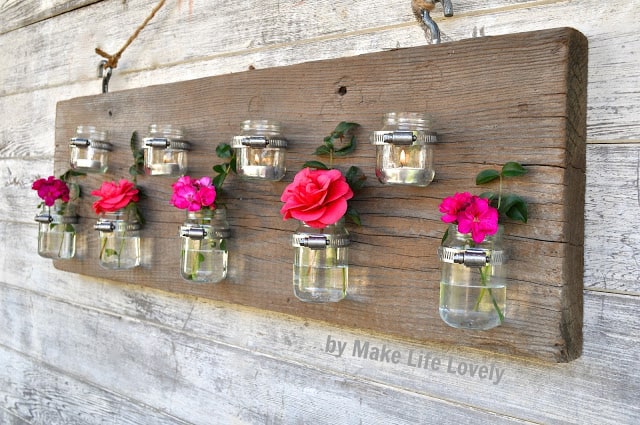 Try making a Wood Vase and Candle holder like Make Life Lovely did! It's totally gorgeous.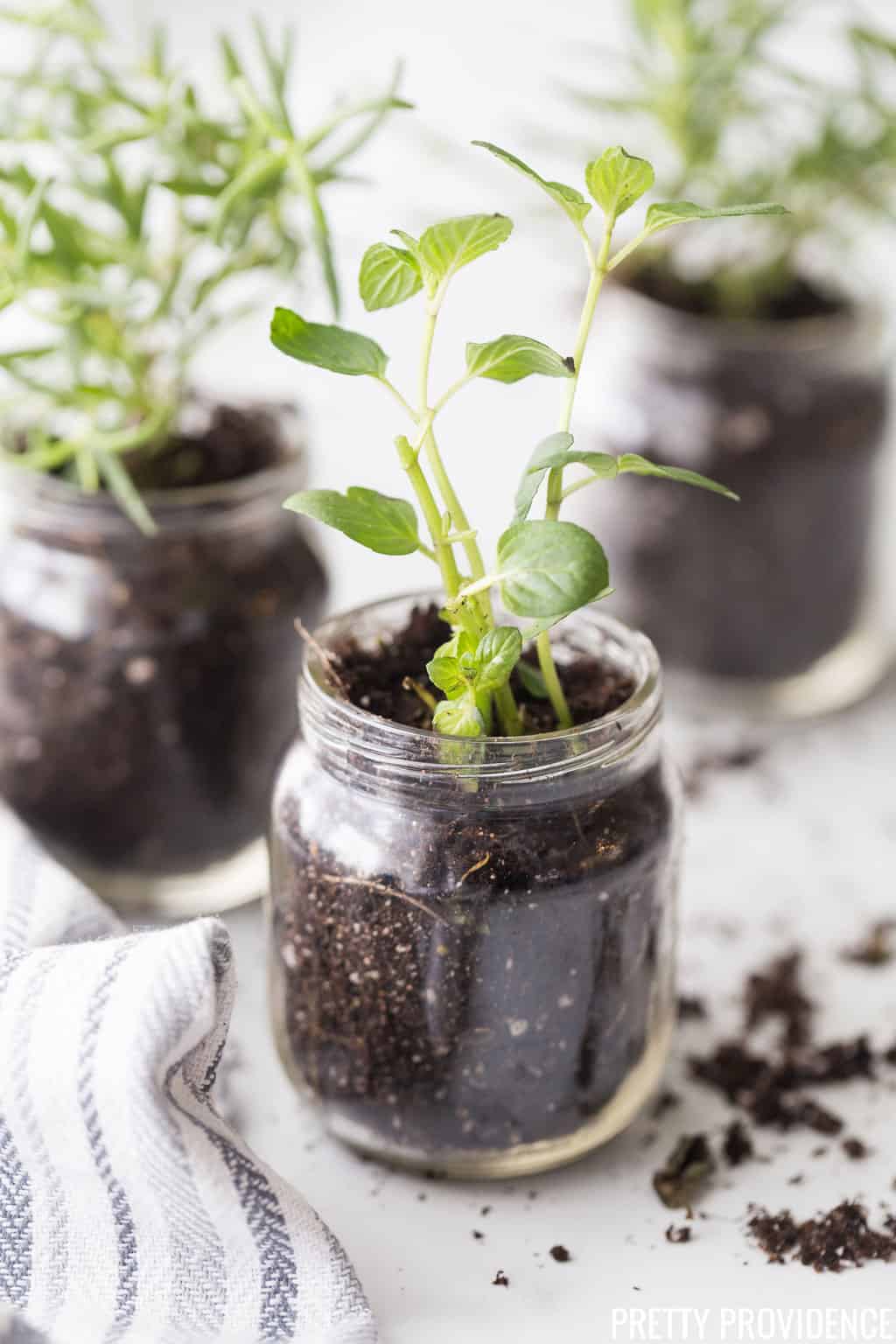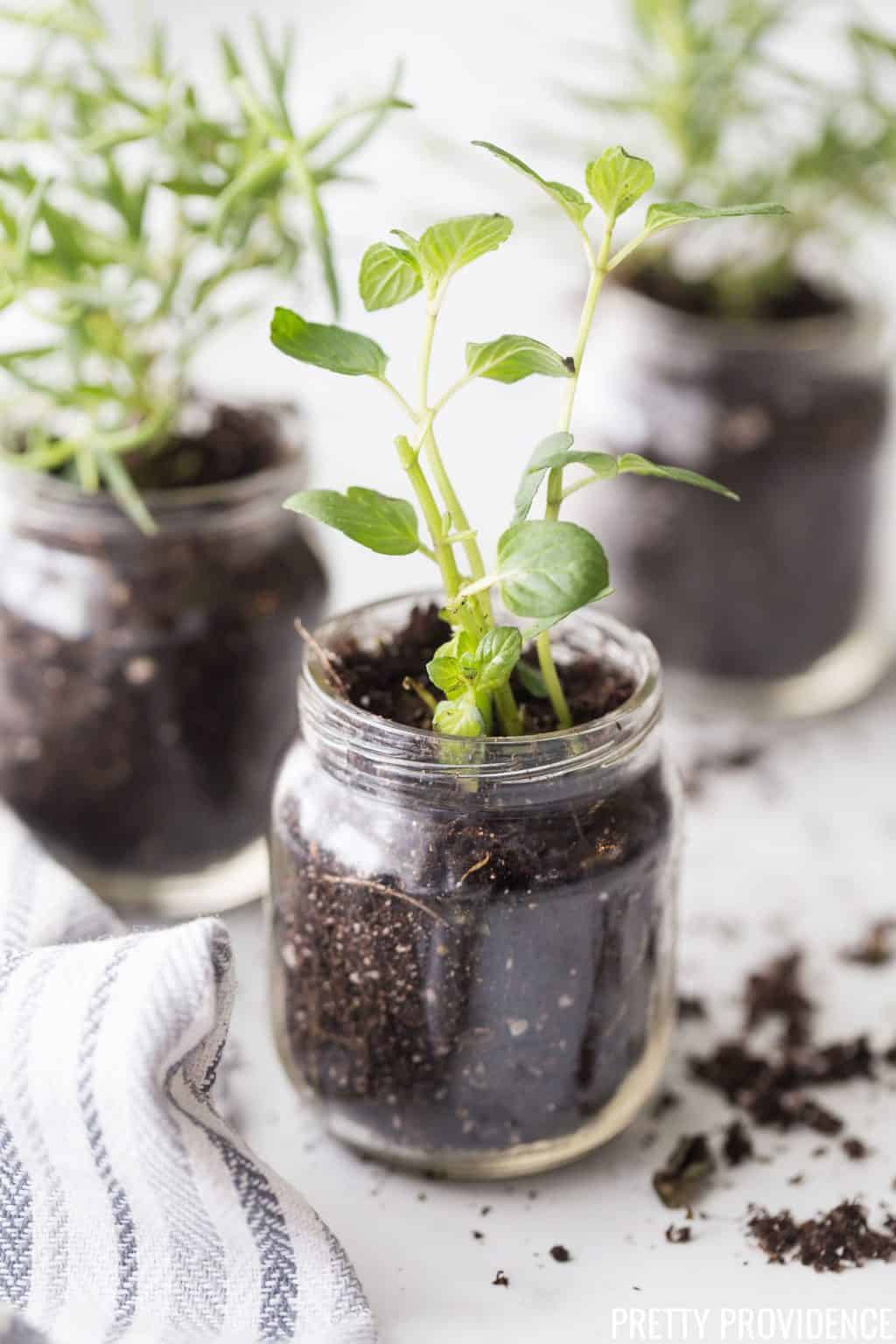 Plant some kitchen herbs in your jars! Herbs look beautiful on kitchen counter and you'll never have to run to the store for some fresh rosemary or mint!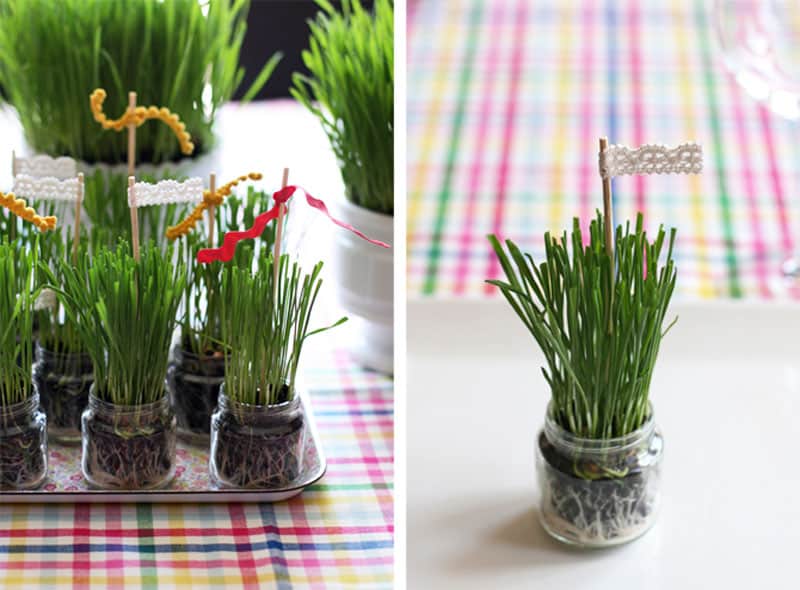 Baby food jars can also be used for Planting Wheat Berries – I love this idea from See Jane Blog!
Party Favors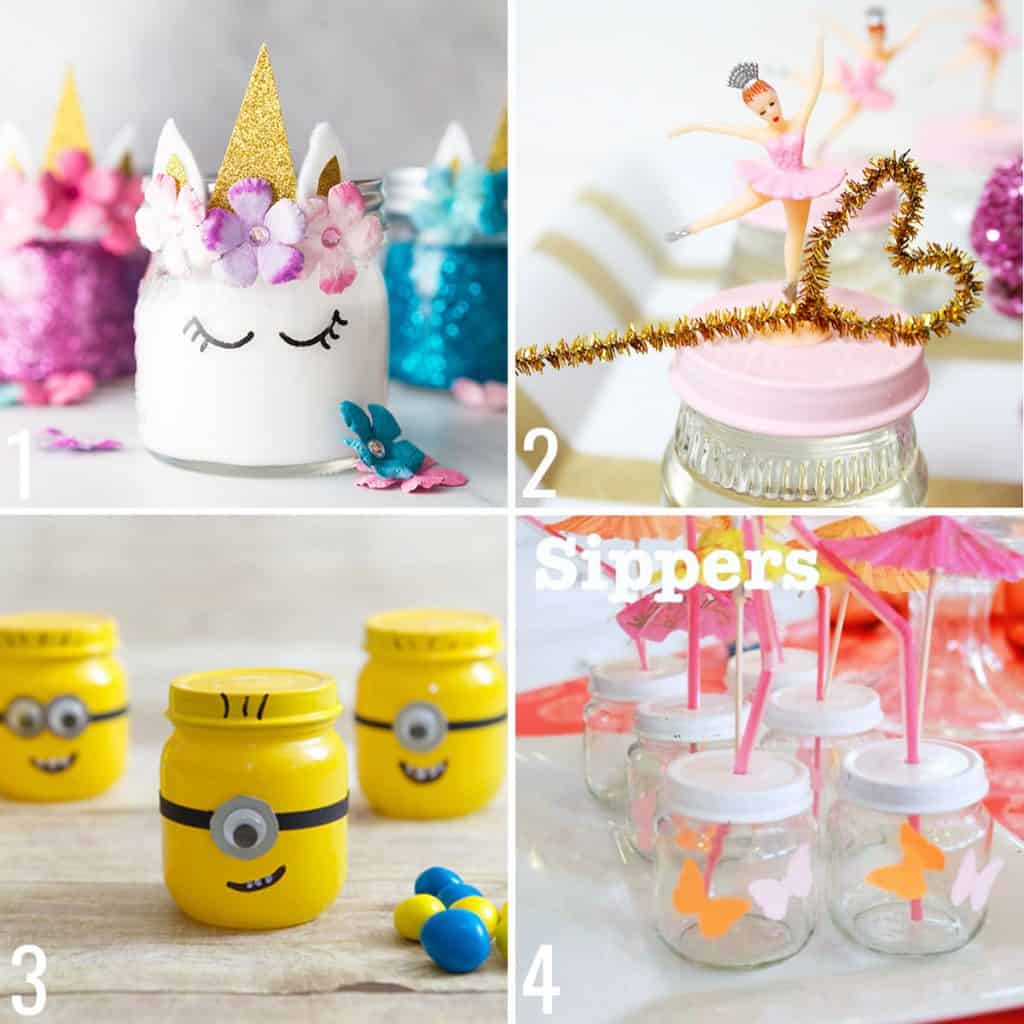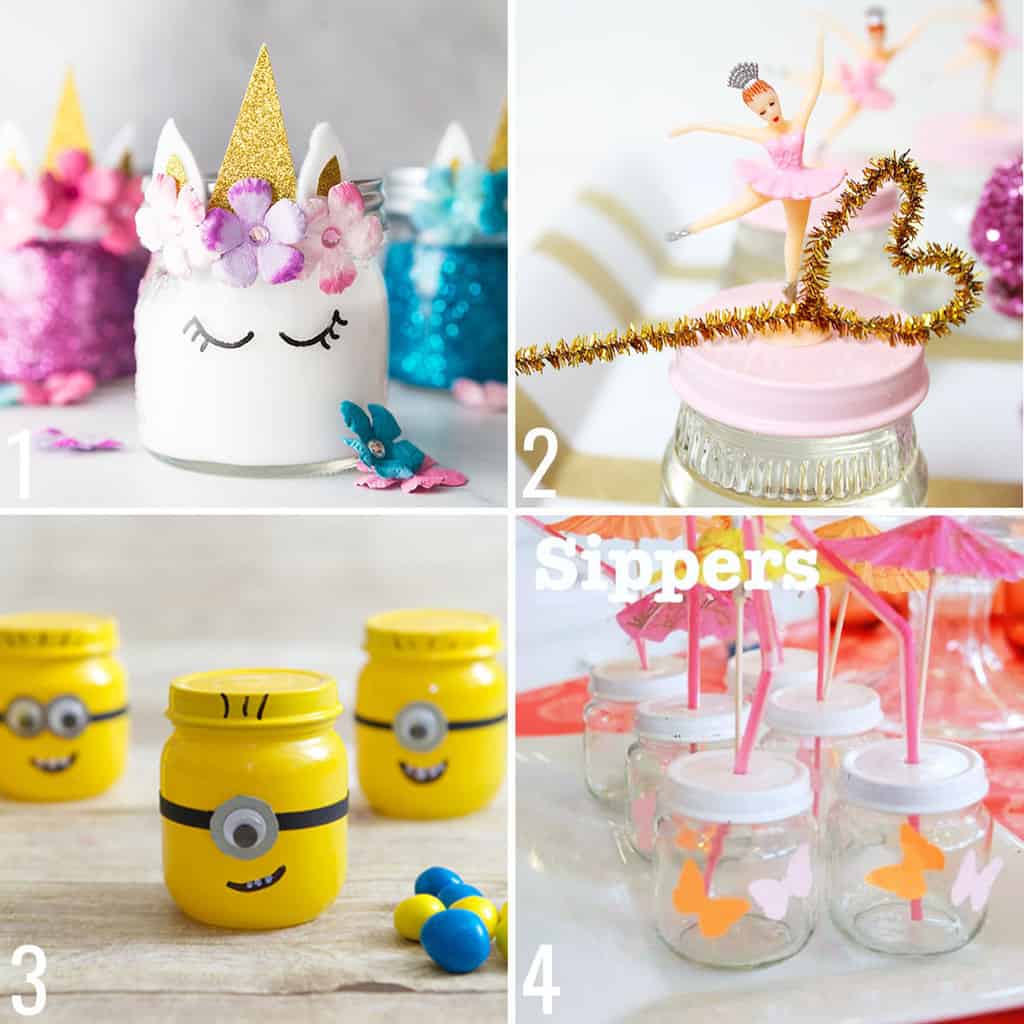 Desserts in Jars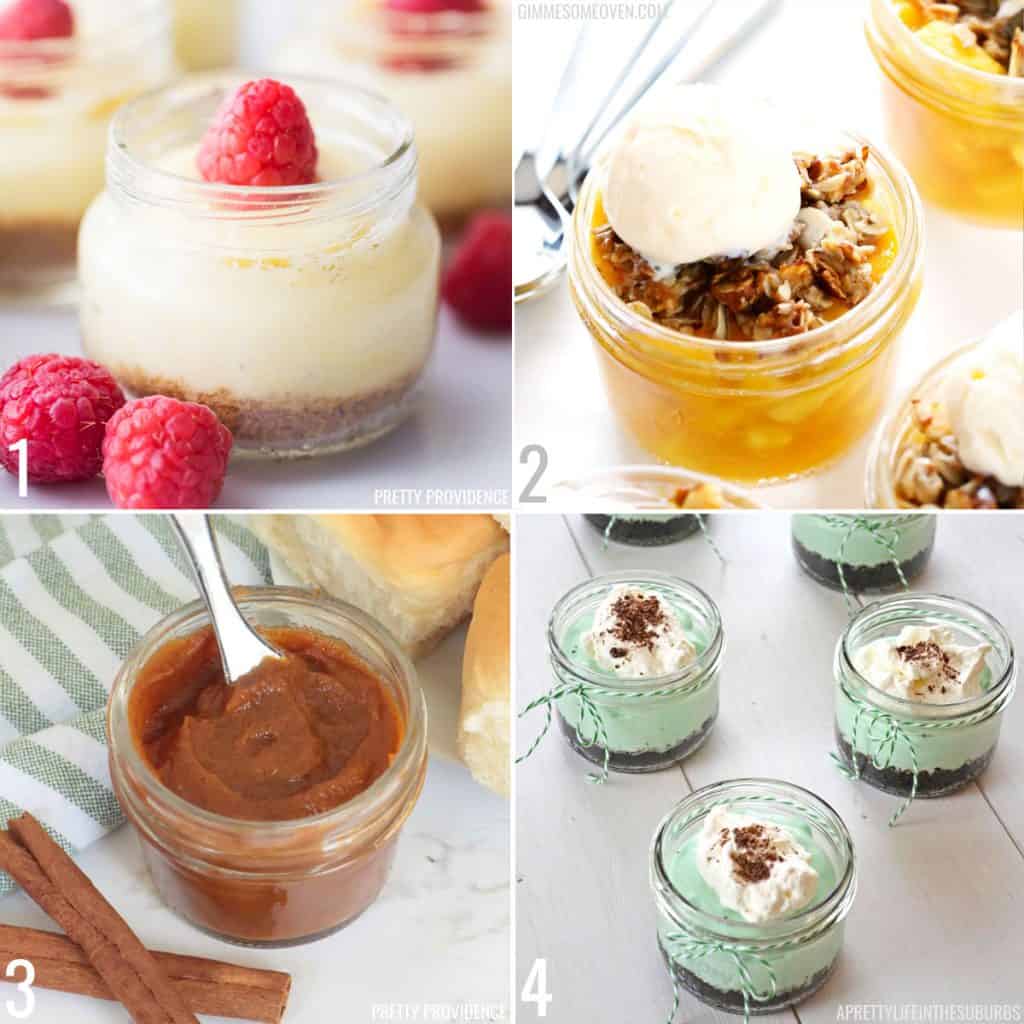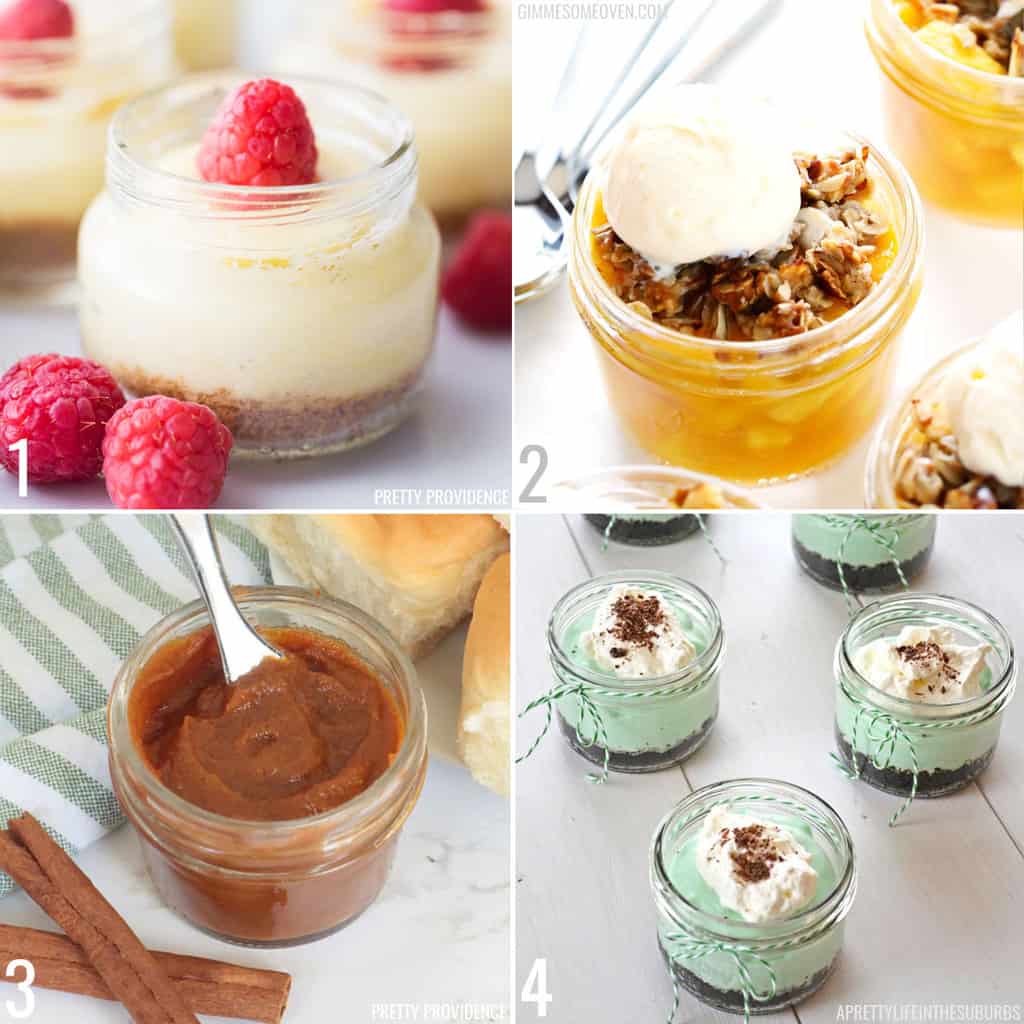 I love the idea of having Yogurt Parfaits in mini jars like they did over at Hilldale House. They would be perfect for a baby shower or a brunch party. We recommend having a Yogurt Toppings Bar to go along with little jars of yogurt!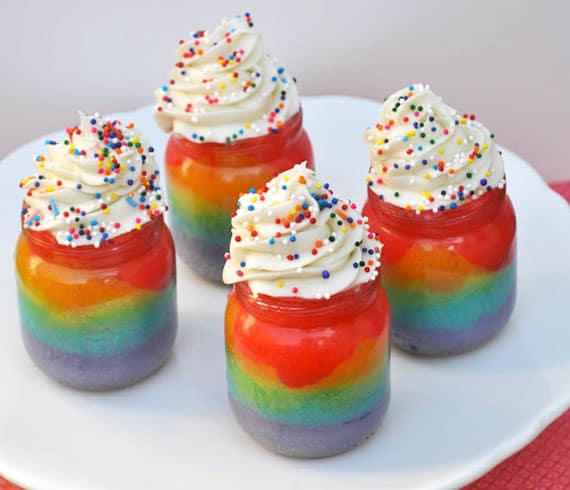 As I mentioned you can bake with these jars, just remove the labels so it doesn't burn. I love these Rainbow Mini Cakes by Make Life Lovely!
Organizing with Baby Food Jars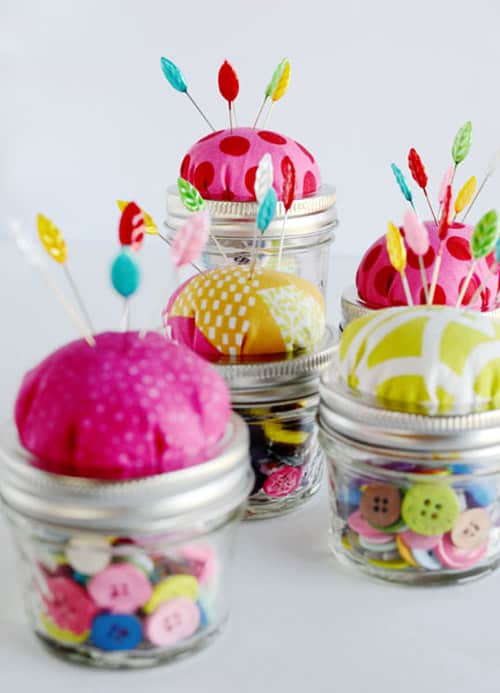 These mini pin cushions are from Seasoned Homemaker adorable. Perfect use for your baby food jars AND fabric scraps!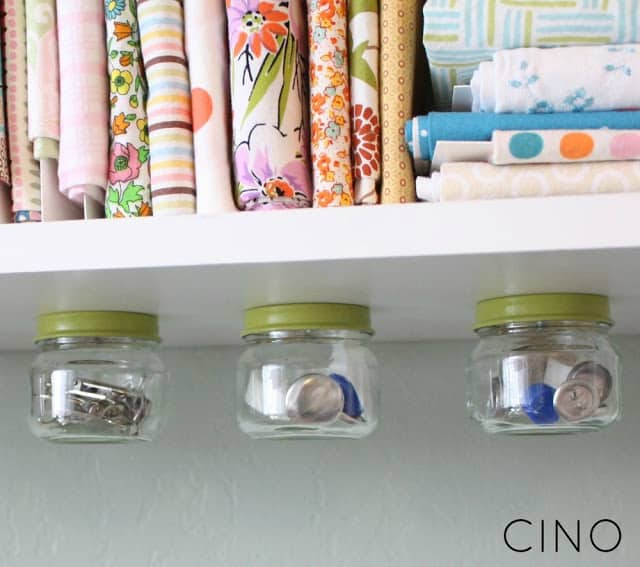 This under the shelf storage from Craftiness is Not Optional is, well, crafty! I love to see ways to use space that would otherwise be wasted.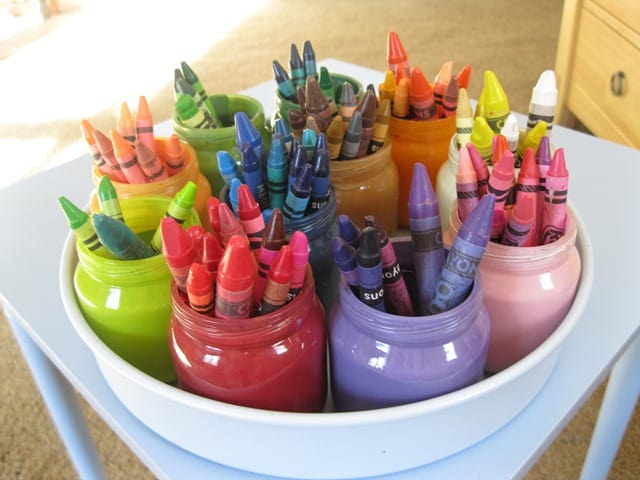 This color coded crayon organizer from Monkey See, Monkey Do is awesome!
More Useful Things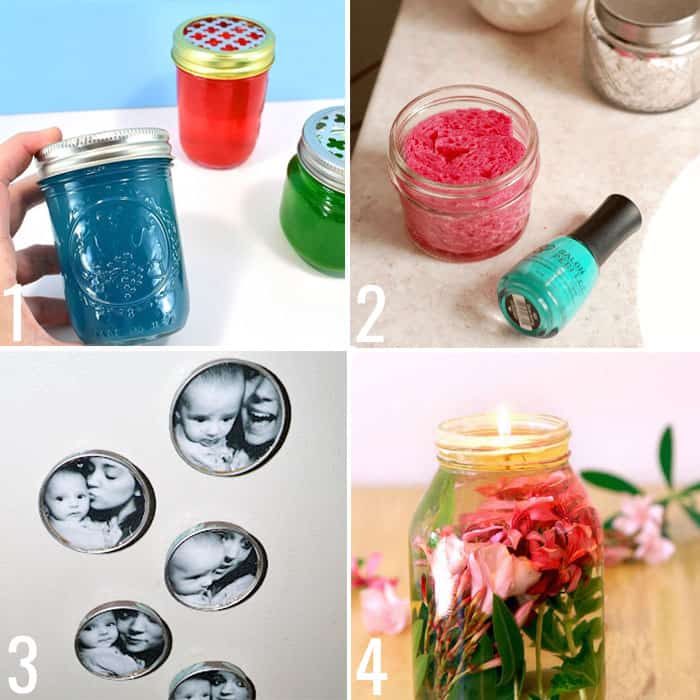 These Gel Air Fresheners by Dream a Little Bigger are so cool! I had never thought of making my own.
I love this Nail Polish Remover Jar by the genius One Good Thing by Jillee
How cute are these Picture Magnets by Oh How Crafty
These Mason Jar Oil Lamps from A Piece of Rainbow are gorgeous and you could totally make miniature versions with baby jars!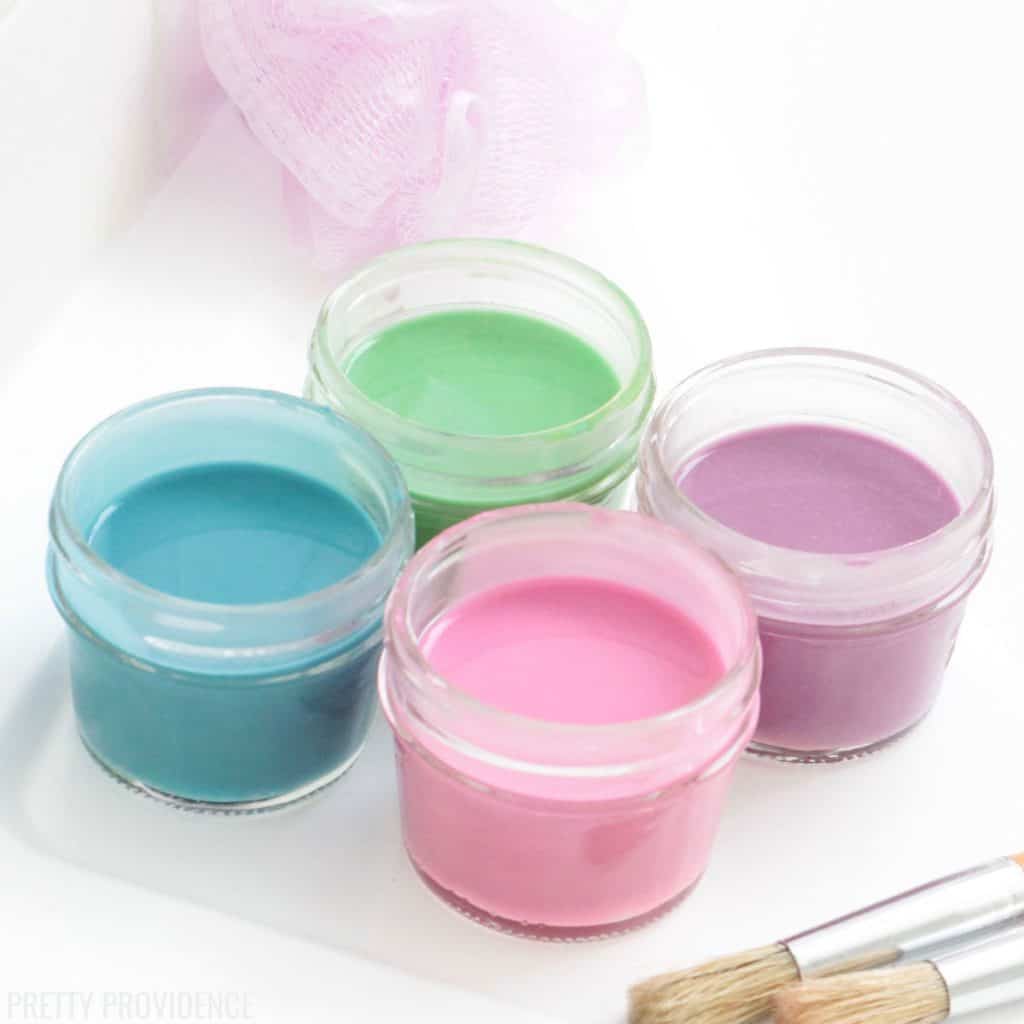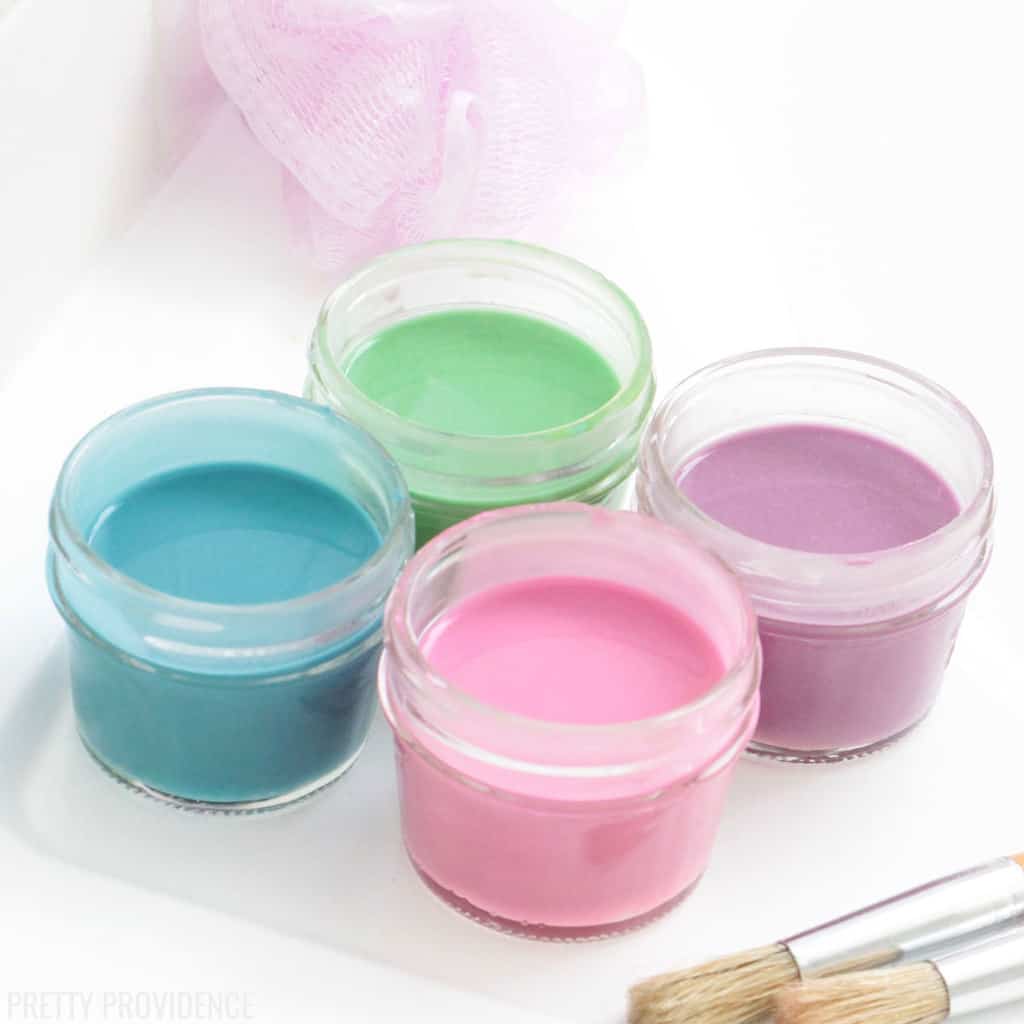 Kids Bath Paint
Easy three ingredient bath paints you can DIY in a few minutes. Kids and toddlers will have a blast painting during bath time and they'll even get clean in the process!
SEE THE POST
Mini jars are the perfect size to make bath paint in and the best way to store it, too!
Holiday Crafts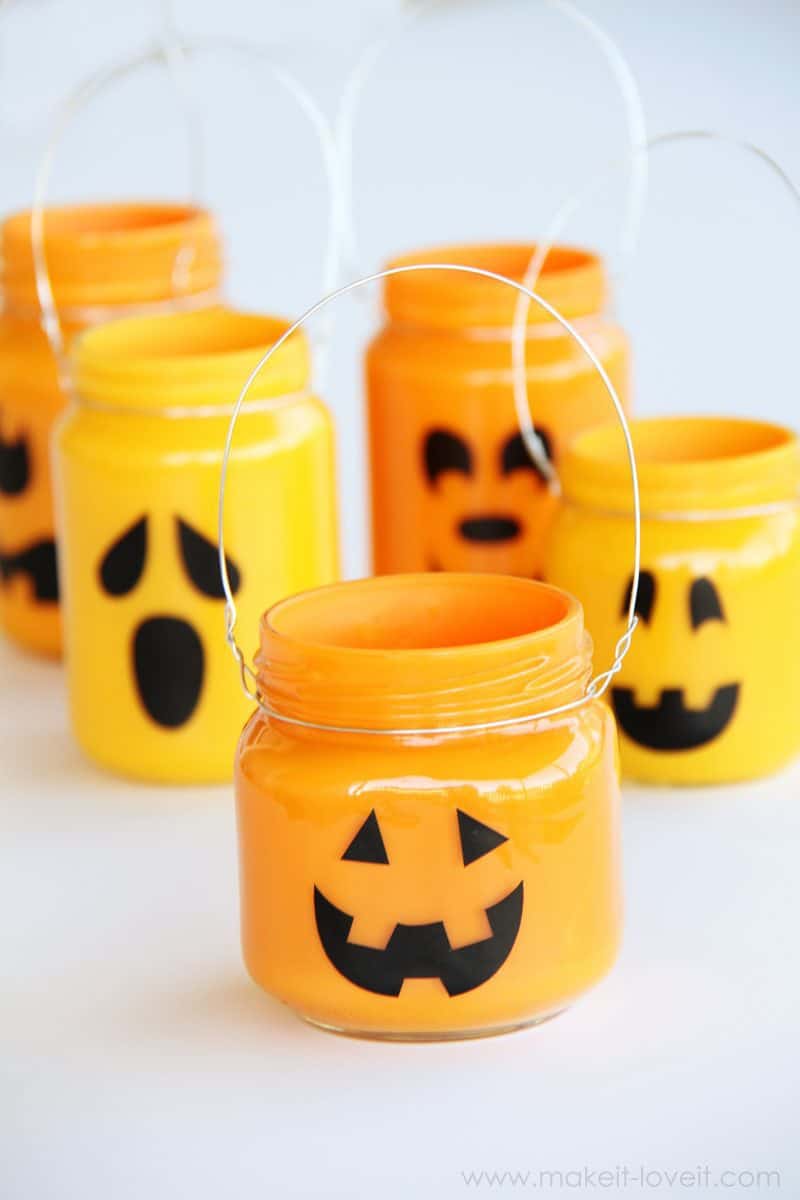 These Halloween Pumpkin Jars from Make It – Love It are absolutely adorable. They can be decor or hold treats in them!
Valentines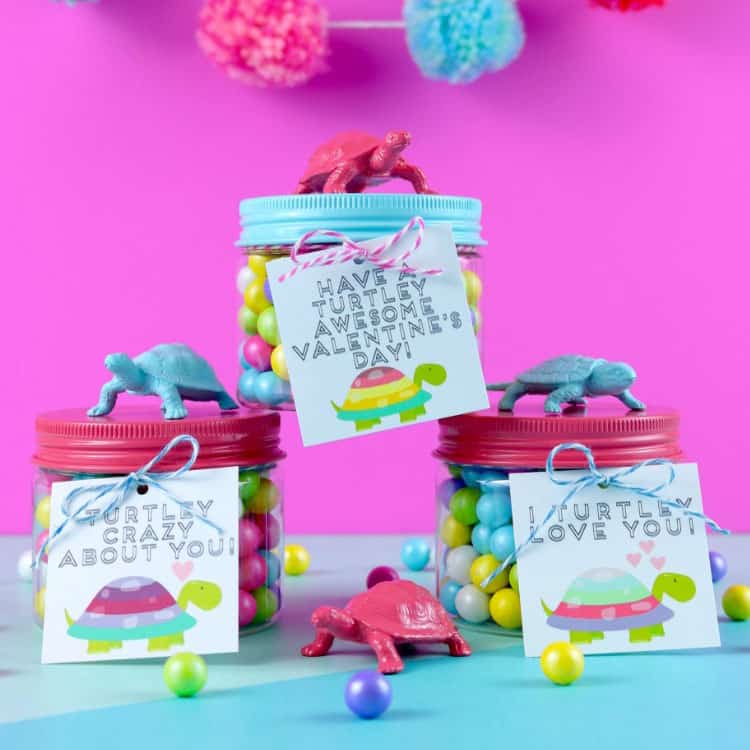 I am impressed by these Turtle-y Awesome Valentines at Consumer Crafts. Clever and fun!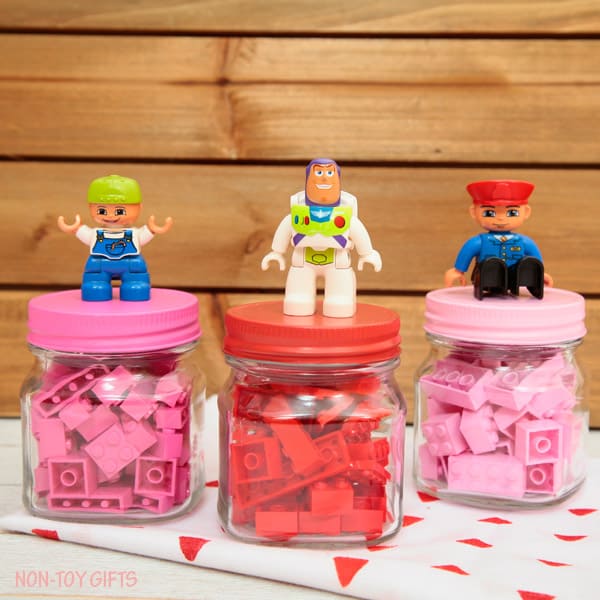 These Lego Valentines in Jars are genius. This idea could carry over for other holidays too! They'd make great Christmas gifts for friends or even be great for Easter!
Love these simple Valentines from So Festive!
Easter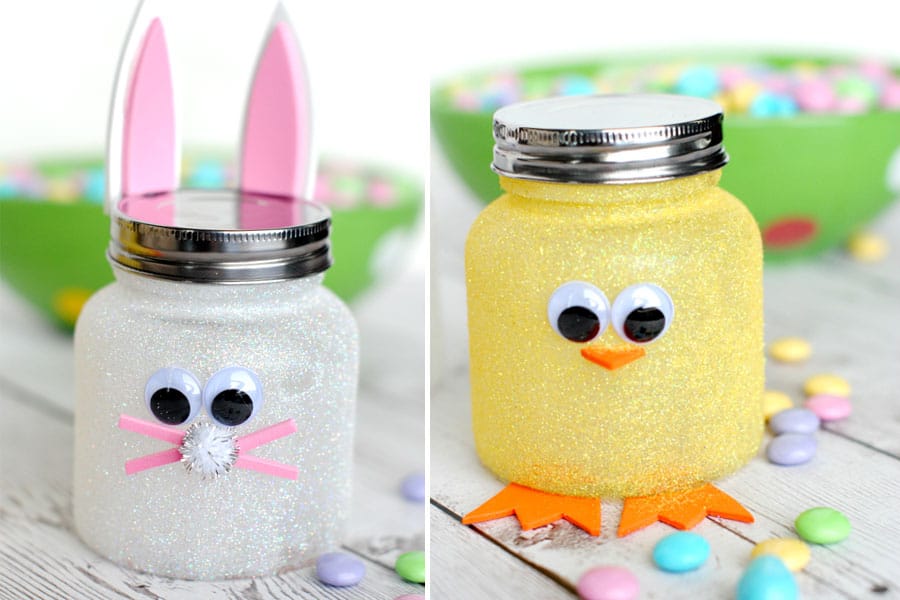 We love these Easter Candy Jars by our friend Amber at Crazy Little Projects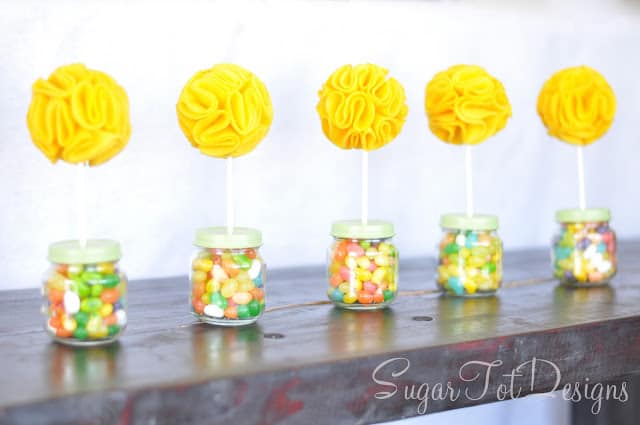 These colorful Topiaries with Jelly Beans in them from Sugar Tot Designs make a fun decoration or Easter gift!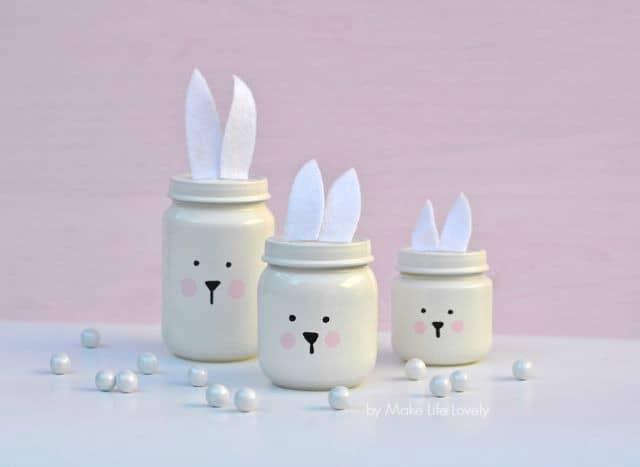 And these Bunny Jars from Making Life Lovely are so cute! All you need is paint and some white felt.
Baby Food Jar Christmas Crafts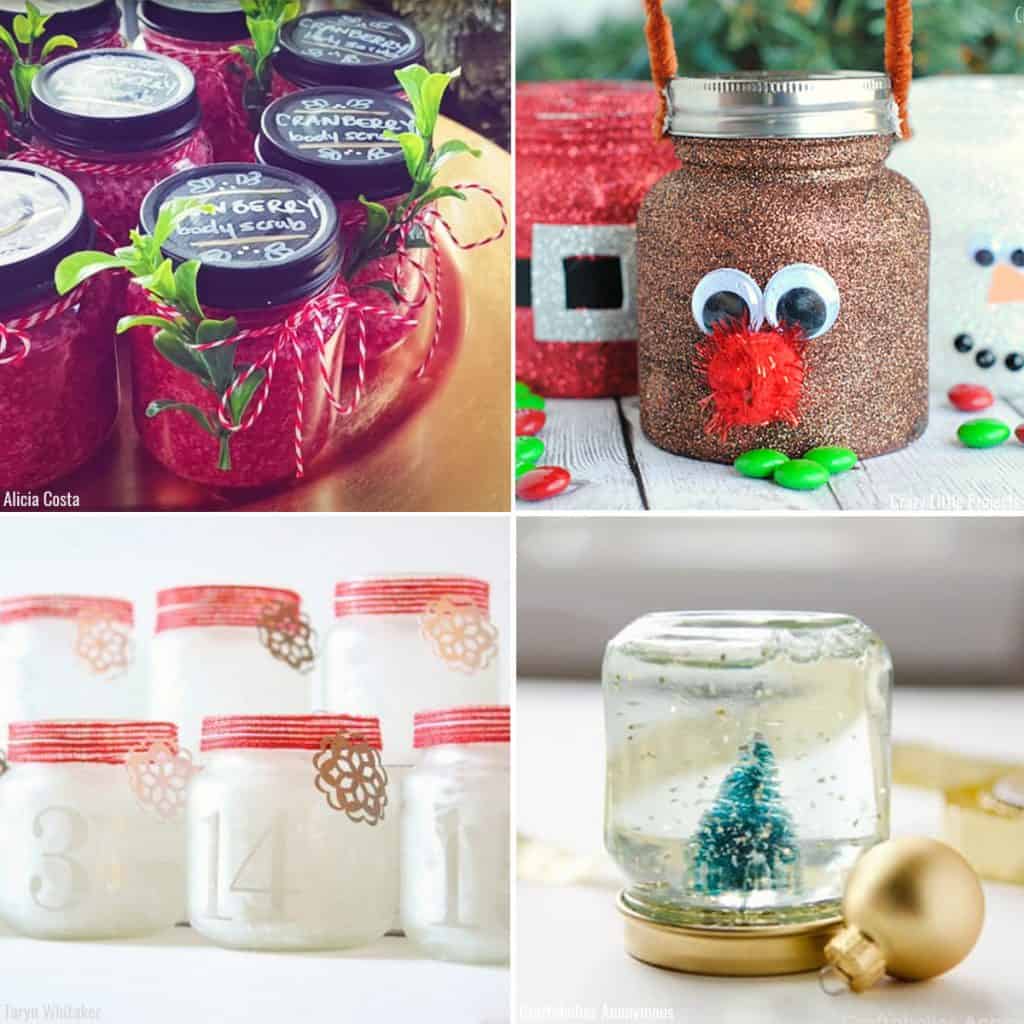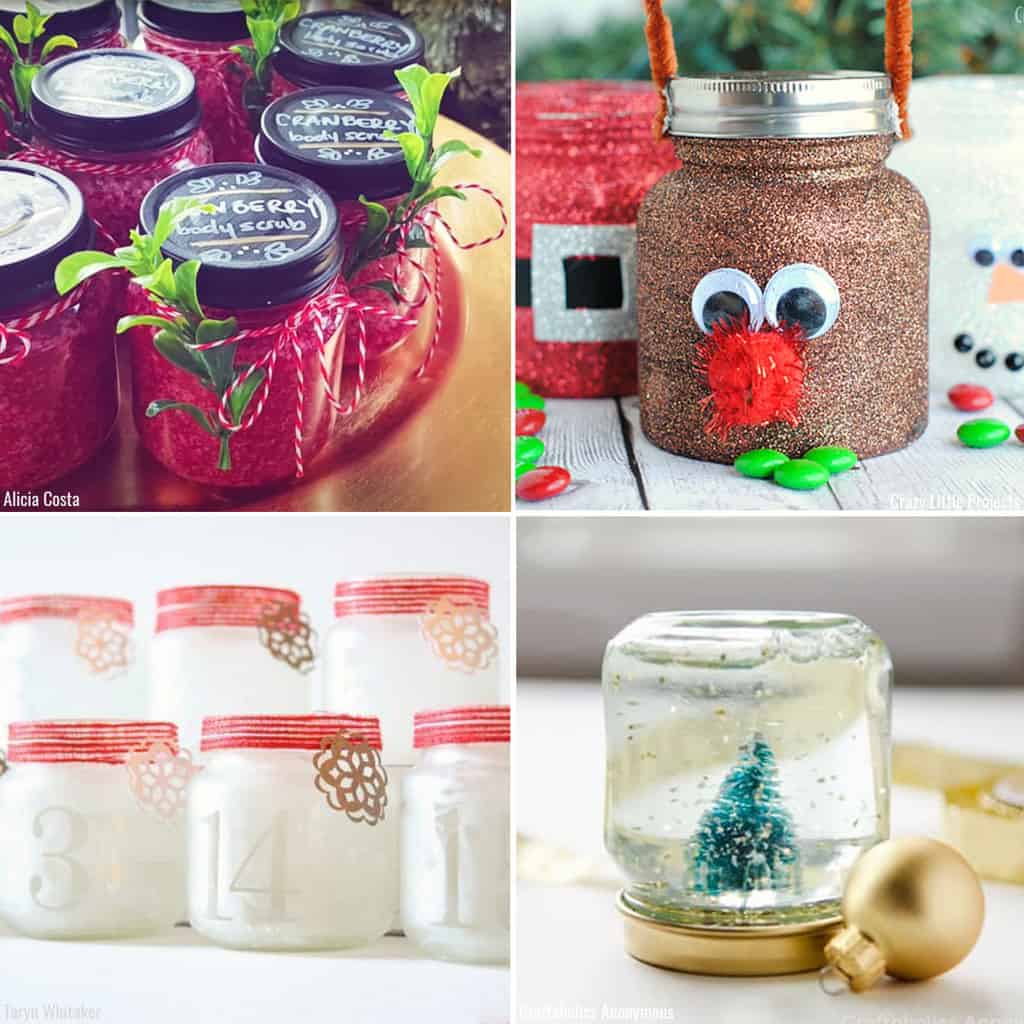 Baby food jars are perfect for Christmas crafting because they are the perfect small size for DIY gifts! Try making some Christmas neighbor gifts or DIY ornaments with your little jars!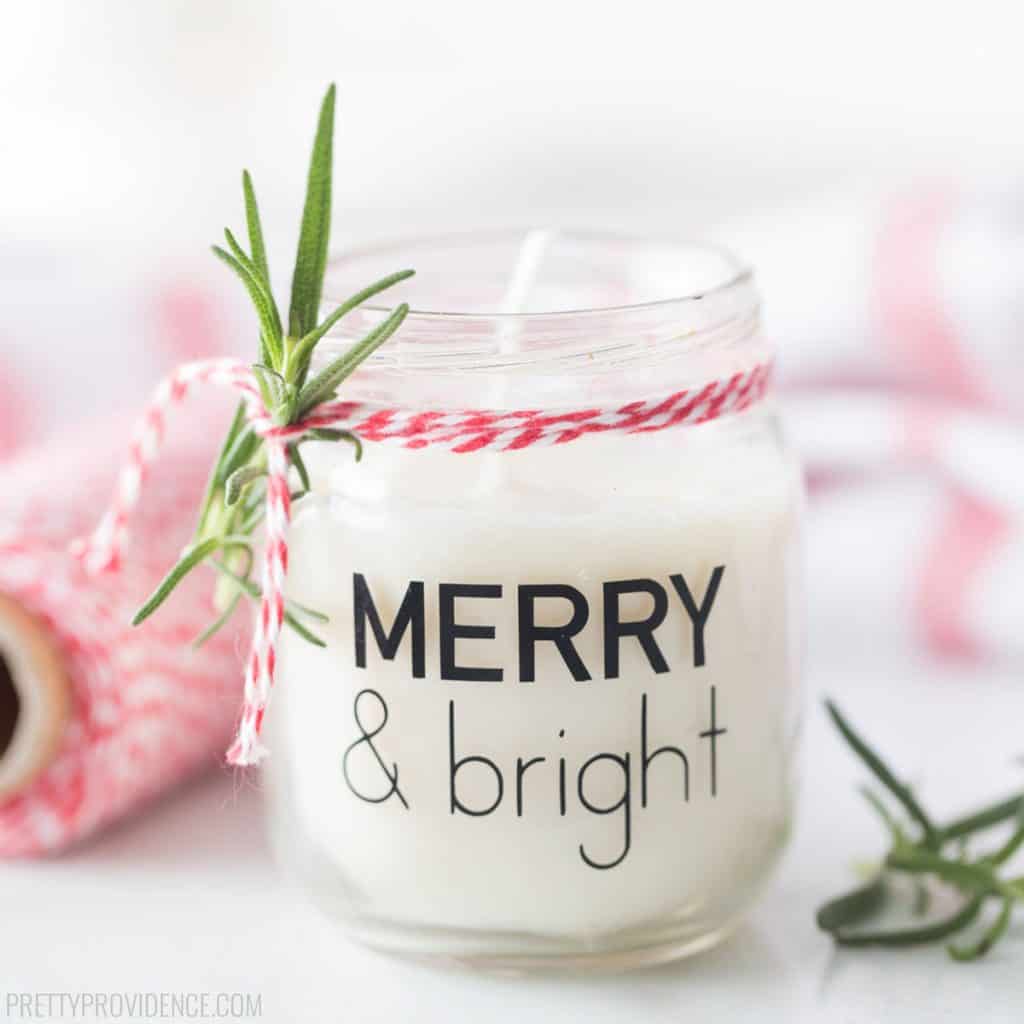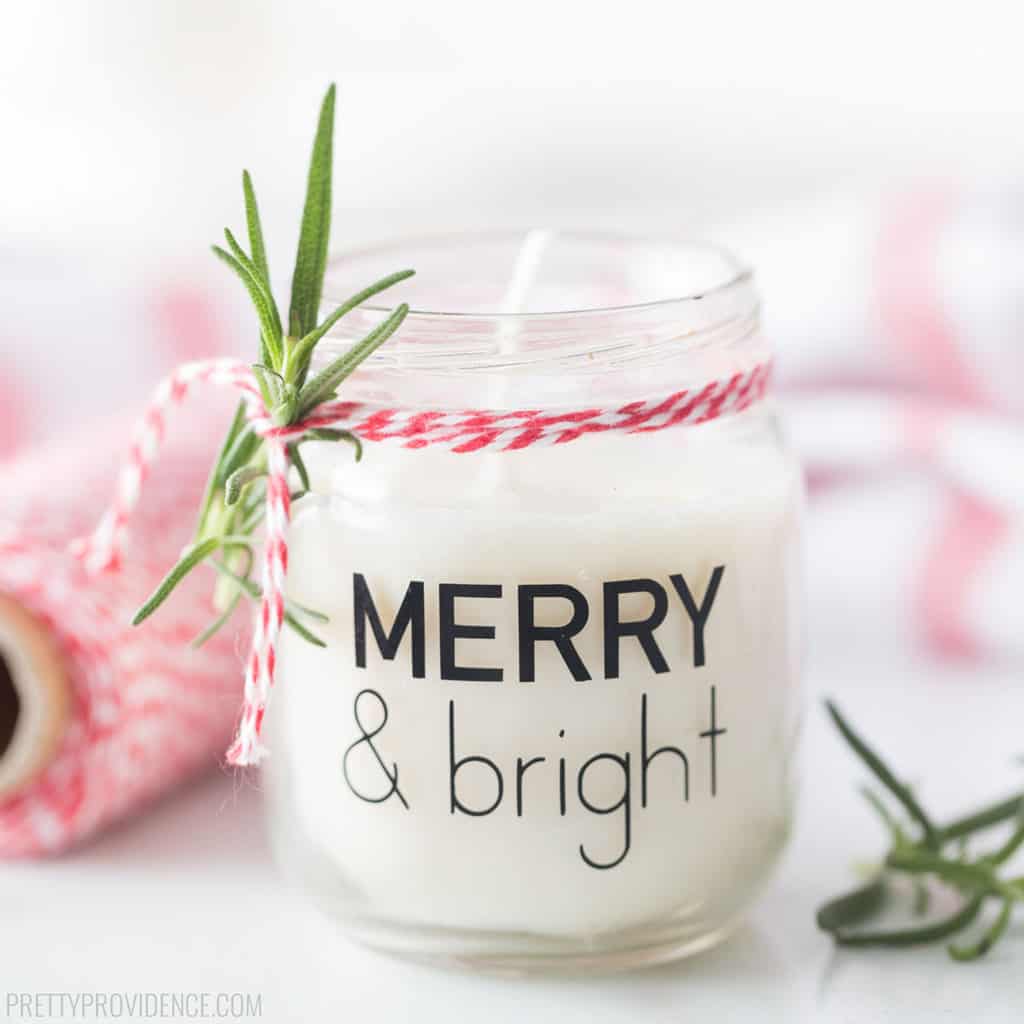 DIY Candles
How to make DIY candles in baby food jars with soy wax and essential oils. These candles make great Christmas neighbor gifts or party favors!
SEE THE POST
Making your own candles is easier than you think. We love these for neighbor gifts!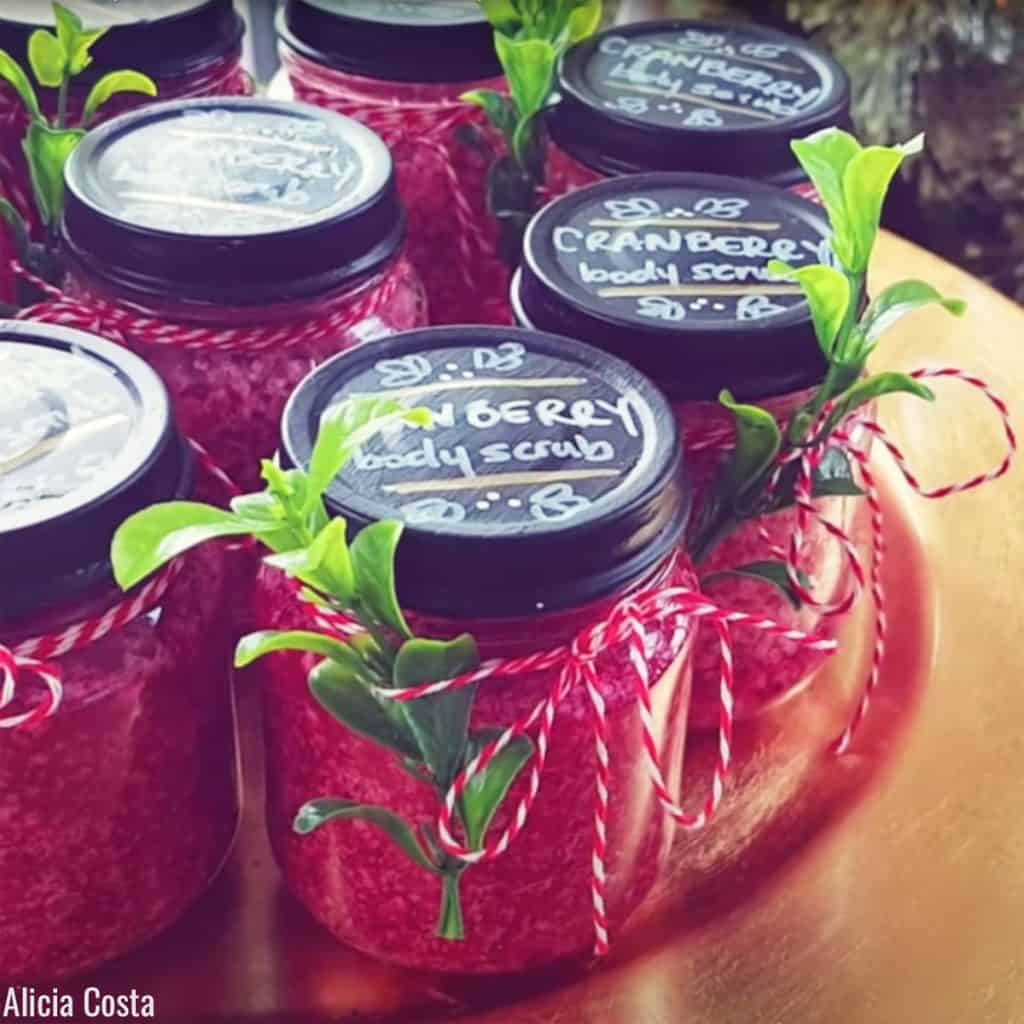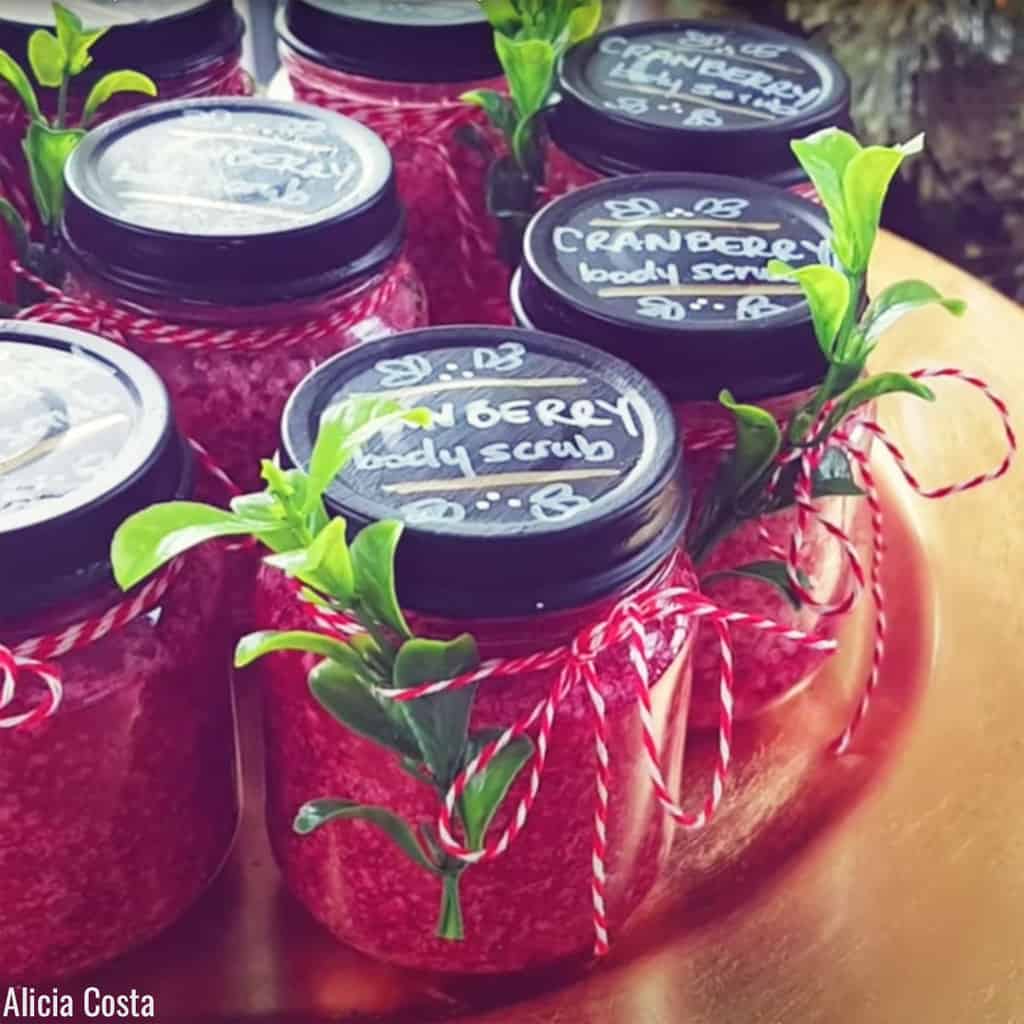 This Cranberry Body Scrub gift idea from Alicia Costa is so smart and I imagine it smells really good! I have this on my list of baby food jar Christmas crafts for this year. Watch the full tutorial on Youtube.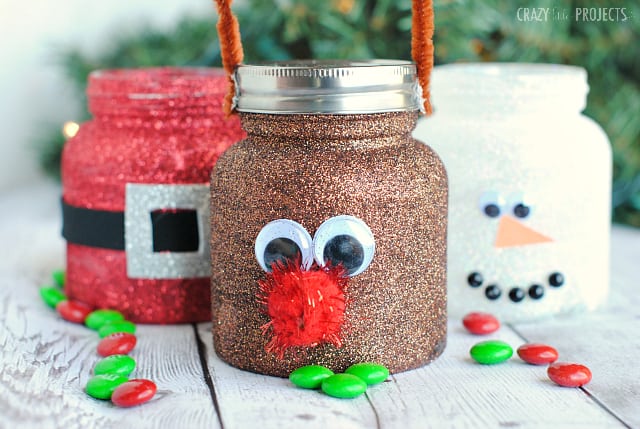 My kids would love decorating these Christmas Treat Jars from Amber at Crazy Little Projects.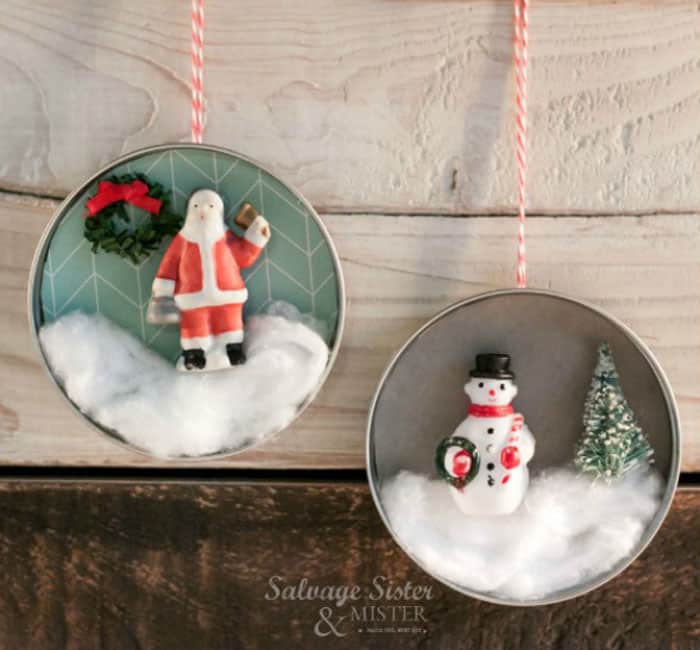 These easy Mason Jar Lid Ornaments from Salvage Sister could easily be made with baby food lids!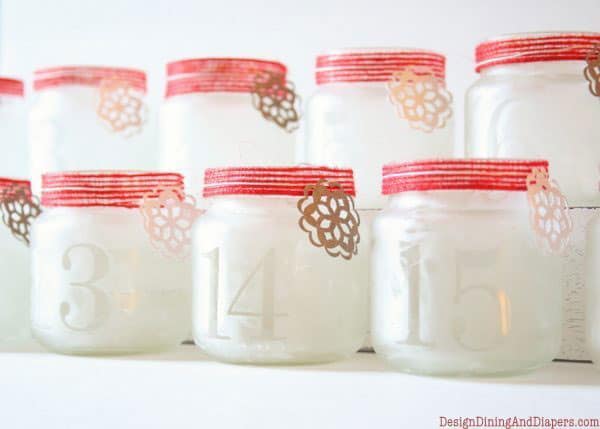 This Luminary Advent Calendar from our friend Taryn Whitaker Designs is ALL THAT. So classy and creative!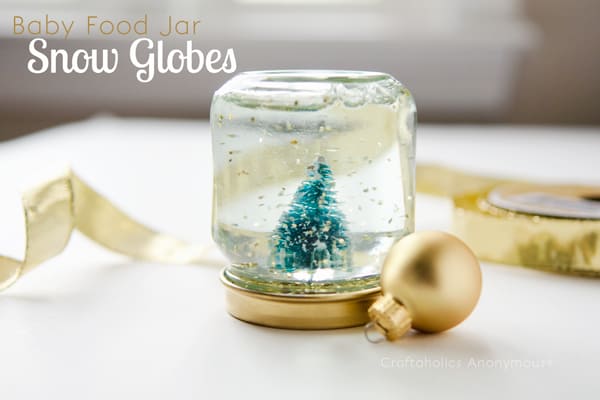 This snow globe made out of a jar by Craftaholics Anonymous is so awesome! You could make a bunch of these and give them out as neighbor gifts.
Upcycled Home Decor

I cannot get over this Chandelier by Mother Earth Living.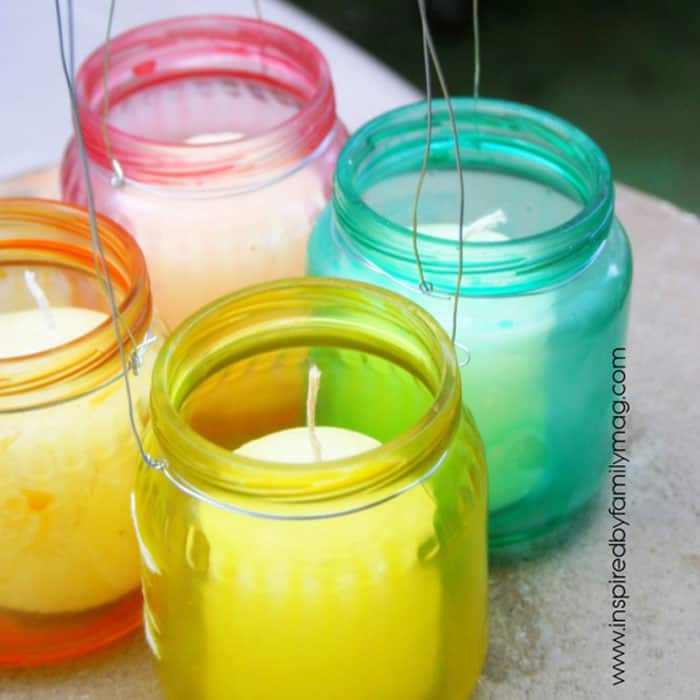 Or make these Dyed Glass Luminaries from Inspired by Familia – how great would they be out on the patio for summer?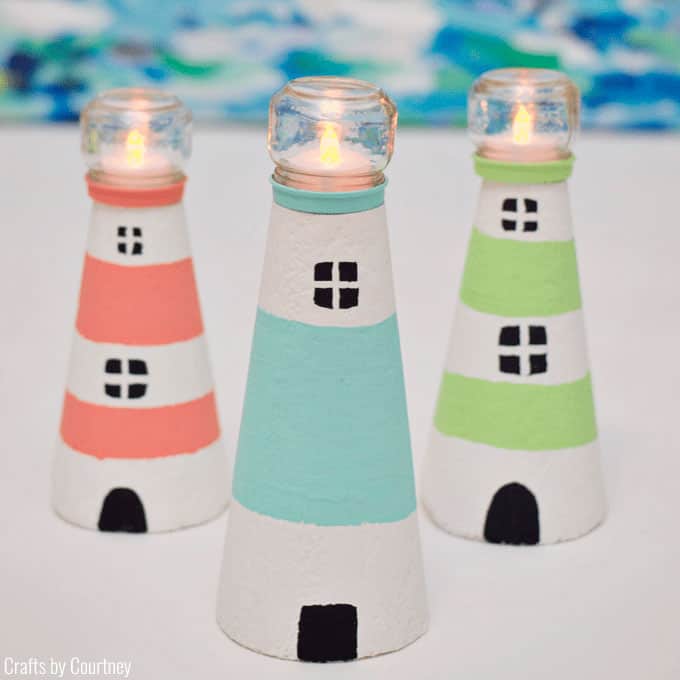 How creative are these Foam Lighthouses from Crafts by Courtney? They would be perfect in a beach house or if you have a nautical vibe going on in your home decor!
That's it! All of these crafts are really clever. I'm feeling very inspired. You will probably be seeing more baby food jar crafts here at Pretty Providence. Happy eating to babies everywhere!
Pro Tips
When cleaning out the jars, make sure you remove the baby food labels while they're wet. It's much easier to remove then.
Glass jars can be put in the oven, just make sure the labels are already removed.
Do not put jars in the freezer, glass can break when frozen.
Acrylic paint works best when painting glass.
Which baby food jar crafts are your favorite? If you make one, share your creations by tagging us on Instagram!

This post was originally published in August 2013 and has been updated with new ideas, photos, a video and more detailed information.