This easy DIY cake topper with paper flowers is one of the best easy cake decorating ideas out there! You don't have to spend a lot of time or money to make your cake fun and festive!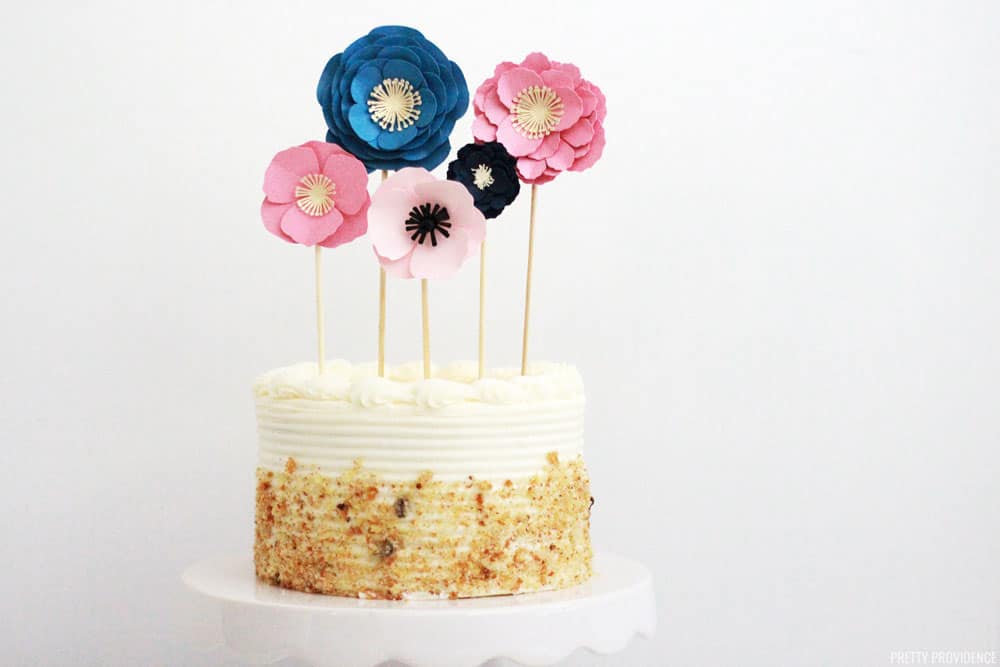 I'm kind of in love with paper flowers lately. I made some a few weeks ago to decorate this gift card wreath I made, and then I wanted to find more ways to use them, so this cake topper was born. Conveniently, it was my birthday that week, so I had an excuse to have cake! Maybe that's why I had cake toppers on my mind. Either way, it was really fun and easy to make, and I think it would be great for a birthday, a wedding, Mother's Day or a baby shower... basically whenever you want!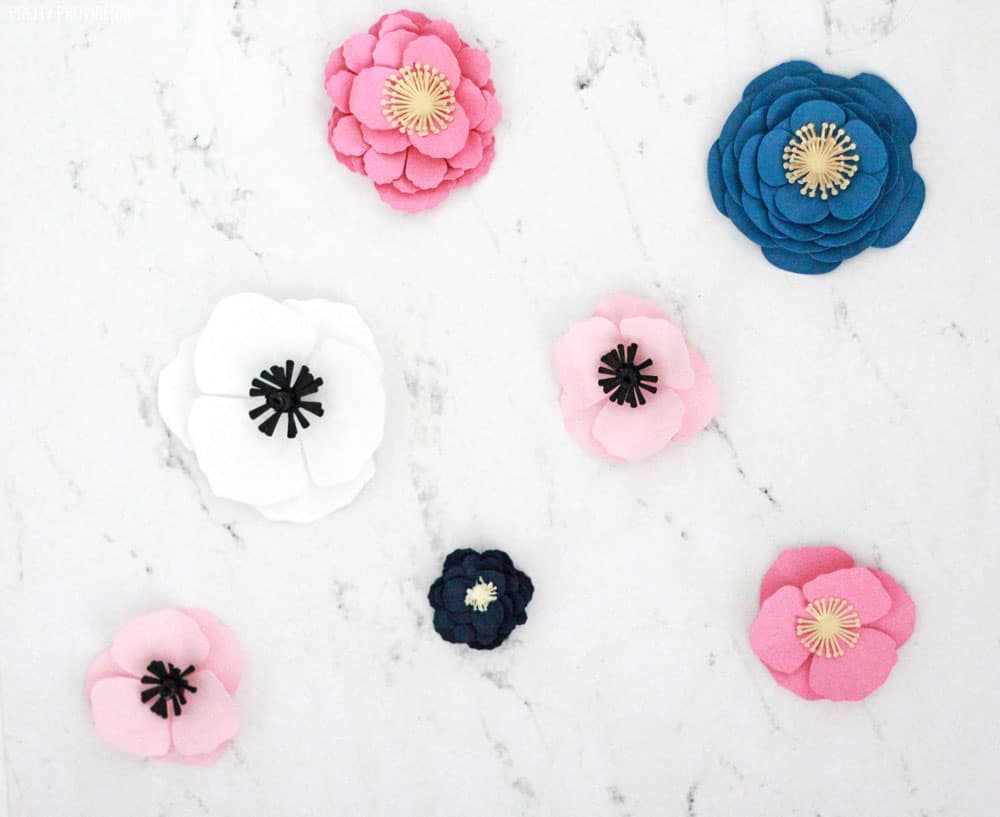 Making paper flowers is really easy, but it can be time consuming, depending on how intricate you want them to be. I used my Cricut to make these, and mostly it just took a long time to cut all of the petal and pistil pieces out. Here is an in-depth tutorial for how to make them.
Once you have paper flowers to work with, here is the tutorial:
How to Make a Paper Flowers Cake Topper
Materials:
5-7 Paper Flowers (tutorial here)
Wood Skewers
Glue Gun
Scissors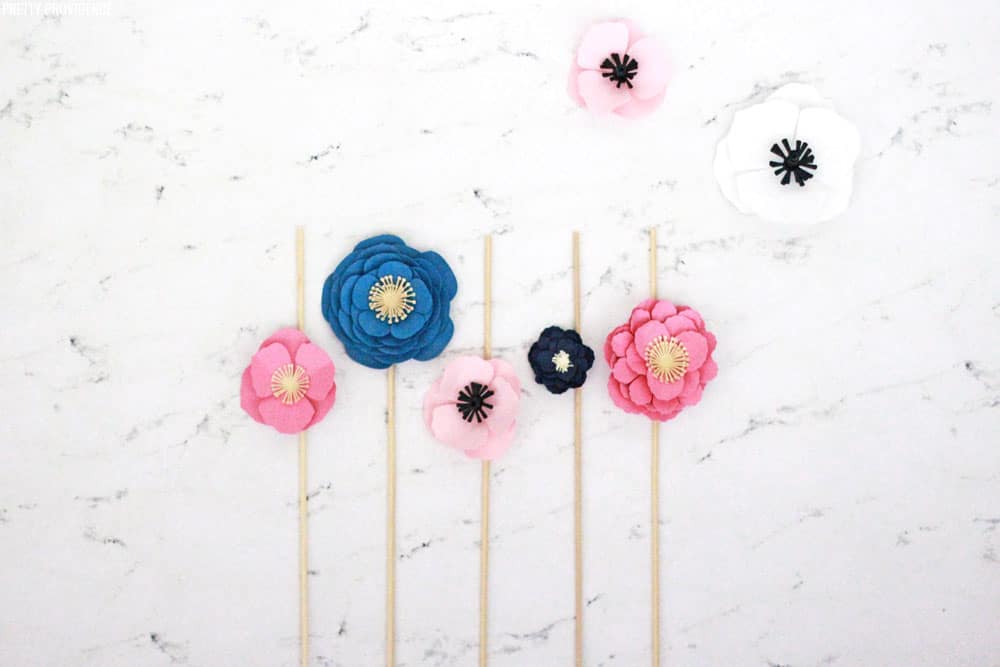 Directions:
Line up skewers and paper flowers to arrange them at the heights where you like them.
Mark with a pen or pencil where you want to place each flower on its corresponding skewer & then cut right above that spot with scissors.
Use a hot glue gun to attach the paper flowers.
Let hot glue dry completely.
Arrange paper flower skewers on top of your cake!
SHOP THE MATERIALS YOU NEED: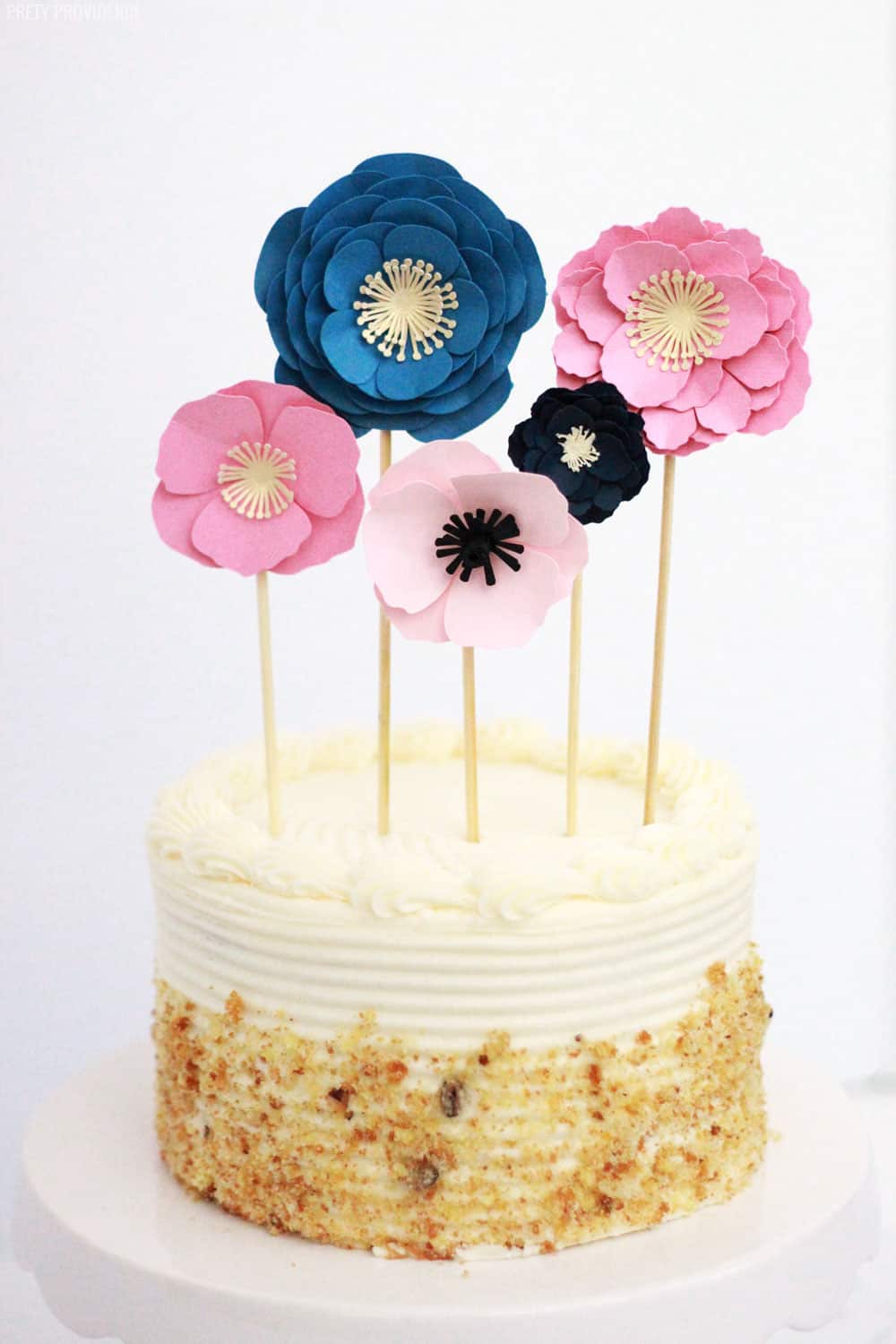 Easy, right!? I am so happy with this and, on a bigger scale, I feel like it could be a really amazing and budget-friendly way to decorate a wedding cake.
Speaking of cake, let's talk about recipes for a minute. I am biased, but we have some of the best cake recipes known to mankind. Our World's Best Red Velvet Cake is life-changing and our very favorite: Death by Chocolate Cake kind of speaks for itself... so if you are making a cake you should definitely give one of those a try!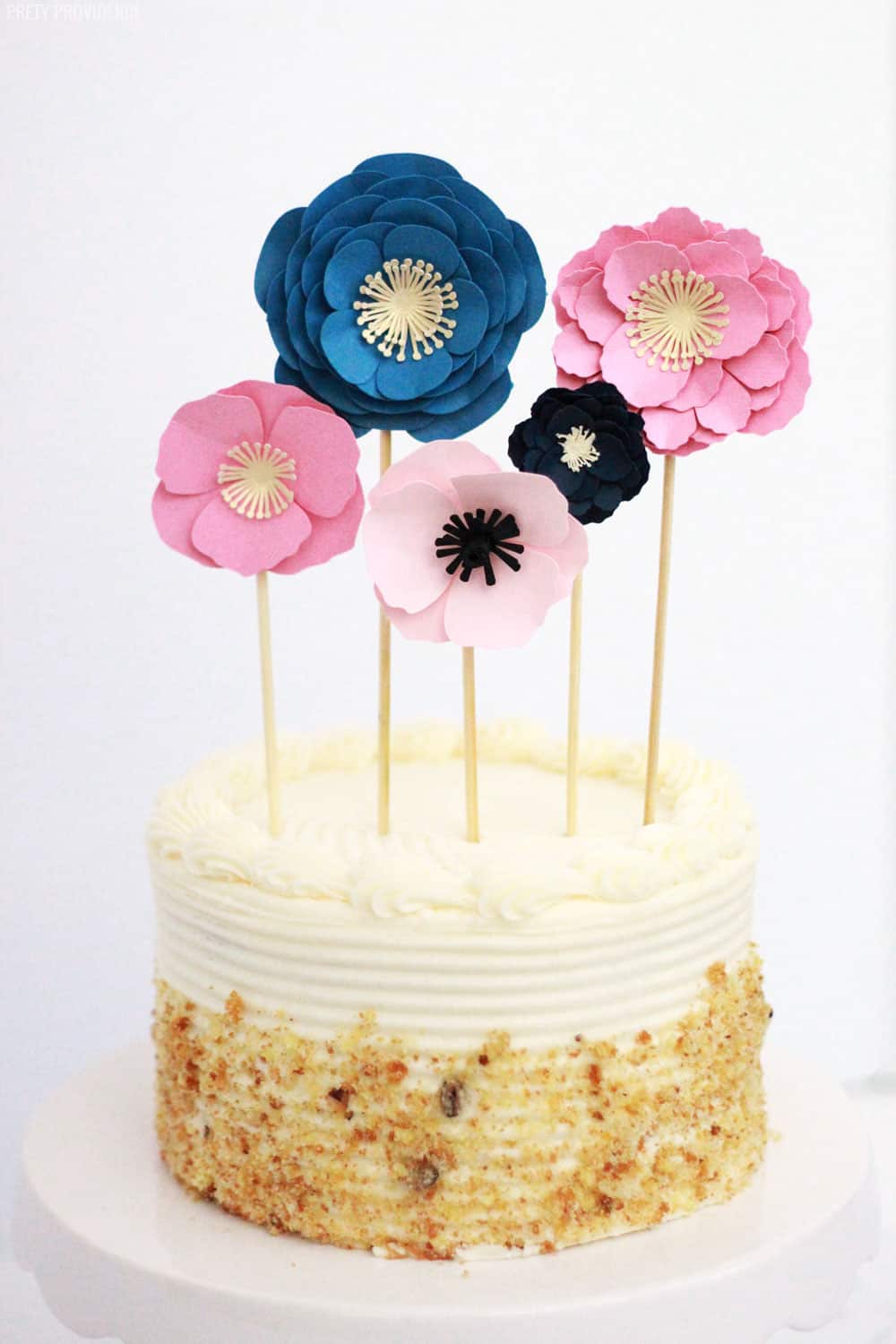 Now... what kind of cake topper should I make next?
You may want to check these posts out too:
DIY Wooden Letter Cake Topper
Paper Pinwheel Cake Topper
Cartwheel Cake Topper

PIN IT FOR LATER: