Have you ever wondered what the best Cricut Materials are, or what types of materials work with a Cricut machine? Today we are going through everything you need to know about the absolutely essential Cricut Materials.
This post is sponsored by Cricut. All opinions are 100% our own.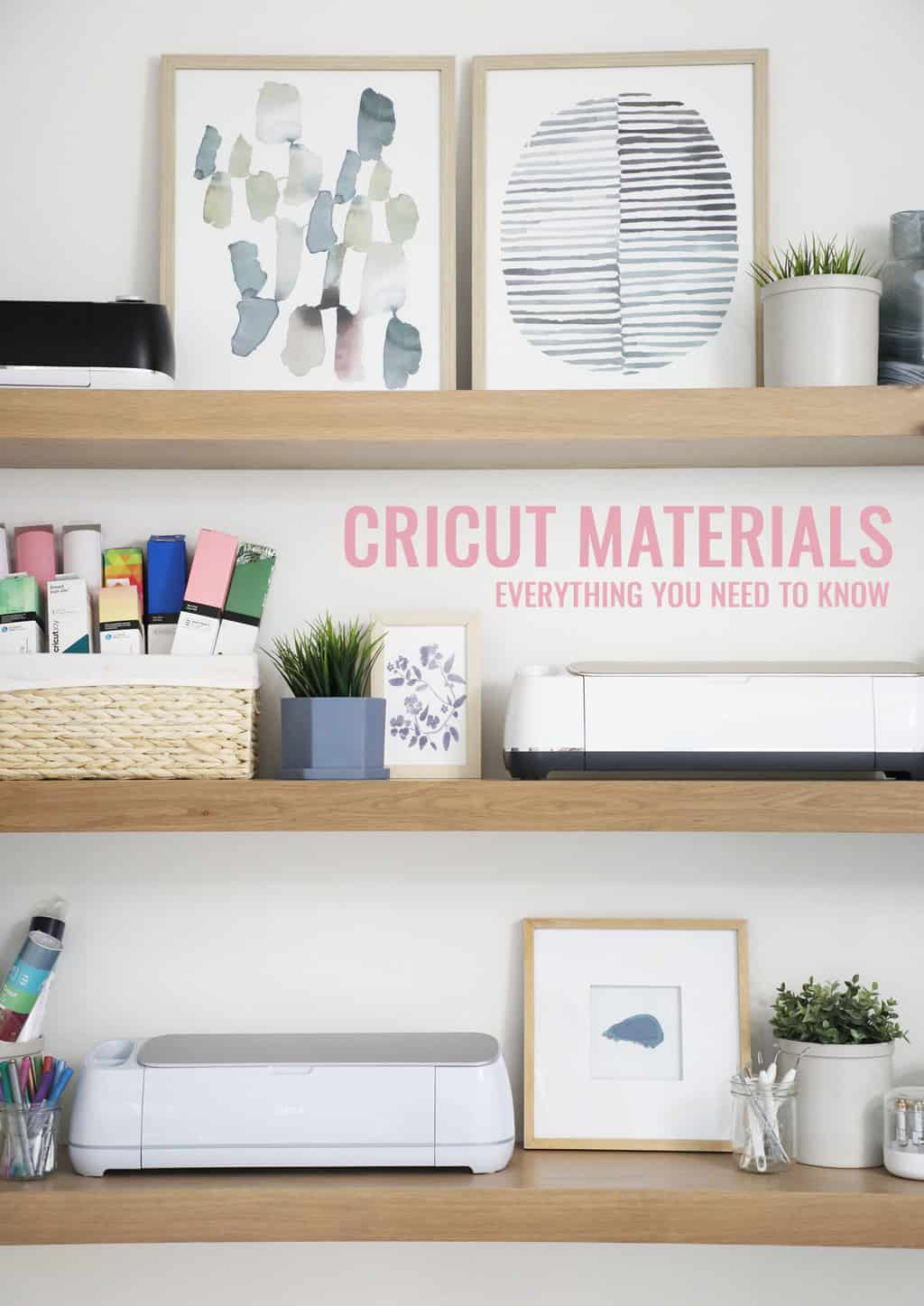 *This post contains affiliate links.
If you've been following us long then you know by now how much we love our Cricut machines (yes, machines plural). While Cricut can be an up front investment, we have both saved so much money using our Cricut's on literally hundreds of DIY projects.
We were both beginners once though, and we can remember how intimidating it can feel to start out.
Cricut Materials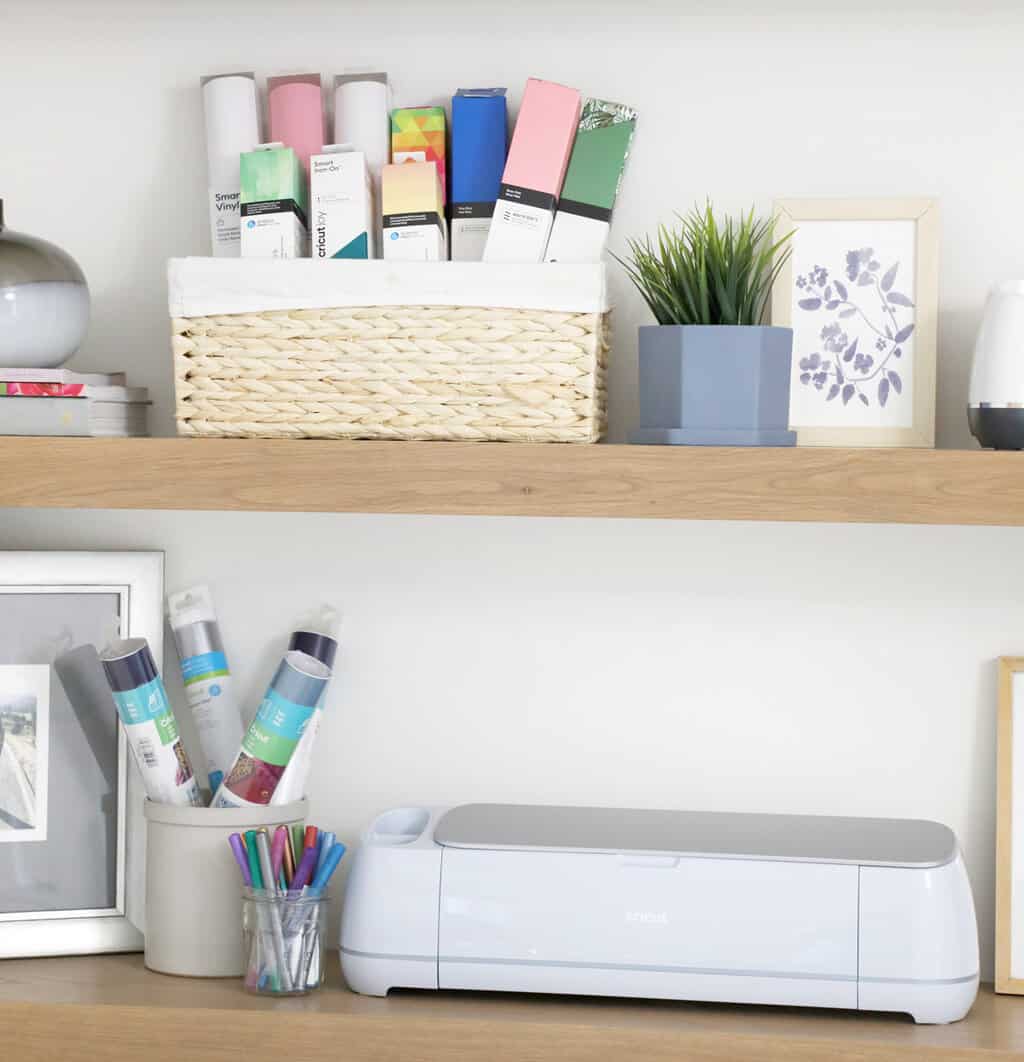 Last week I ran to a craft store to grab something I needed for this post and a couple stood in the Cricut aisle looking really overwhelmed. As I was grabbing my stuff and turning to leave they asked if I was pretty familiar with Cricut materials and if they could ask me a few questions.
That experience made me think that maybe others have questions about the various Cricut materials as well. So, today we are talking everything you need to know about what materials you can use with a Cricut and which ones are the best to start out with.
Ready to dive in?
Cricut Iron On Vinyl and Infusible Ink
When talking essential Cricut materials there is no better place to start then with the differing iron-on vinyl and infusible ink options. We LOVE iron-on, and probably use it more than any other material.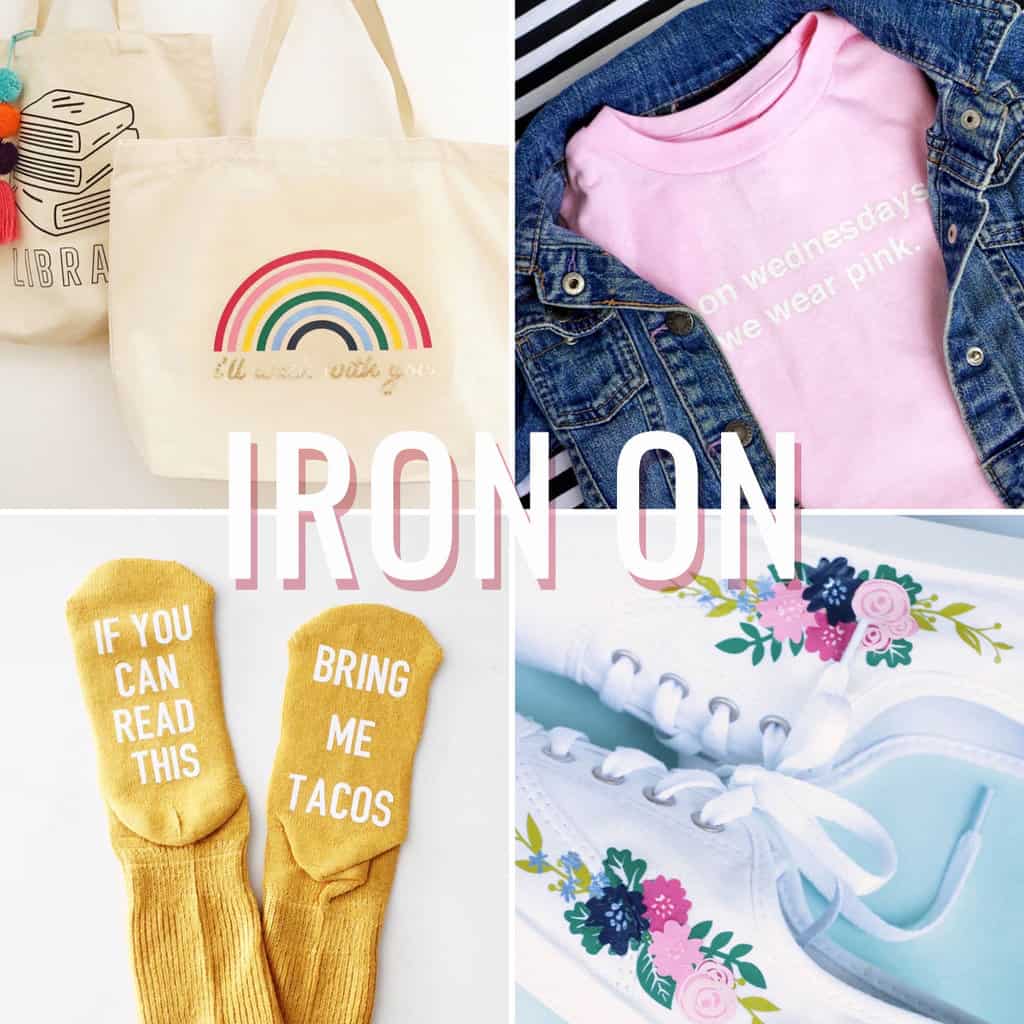 As pictured above, you can use it on bags, clothes, socks, shoes and so much more. We've personalized pillows, blankets, backpacks, makeup bags, even wooden signs. Check out our entire Cricut gallery here to see detailed instructions for those posts.
Now let's get into how different types of Iron-On differ and when to use each.
Cricut Paper Options
While basically any paper on earth is compatible with a Cricut machine (can I get a woot woot), Cricut has some cool paper options available for purchase as well. Read on to learn more about them.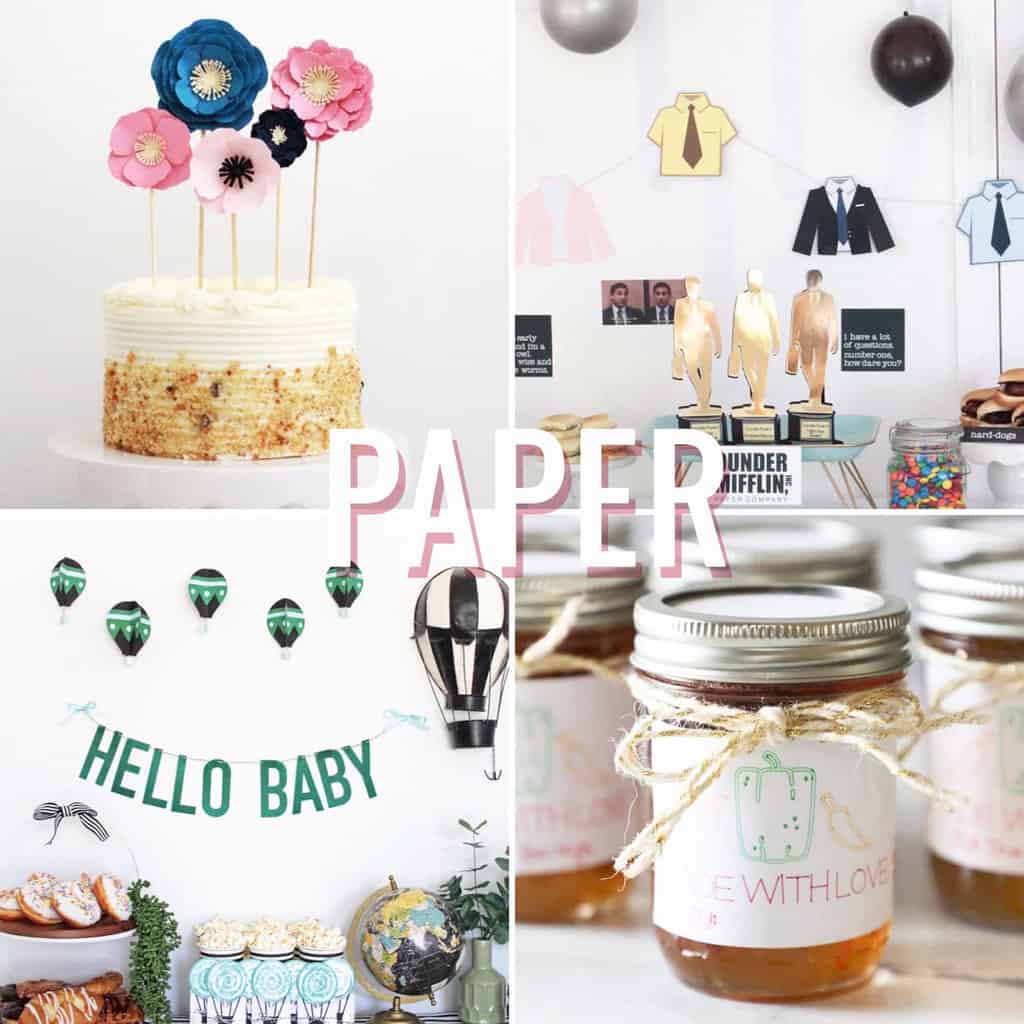 Above you can see some of the paper projects we have created using our Cricut machines. From paper flowers, to yardstick Dundee awards, to banners, to cute 3d hot air balloons, or easy labels for mason jars. The sky really is the limit with paper crafting on the Cricut.
Cricut Smart Materials
I cannot begin to tell you how long I had waited for smart materials to be a thing!! As you can see I am still excited about it. Can you say MAT-LESS CUTTING?!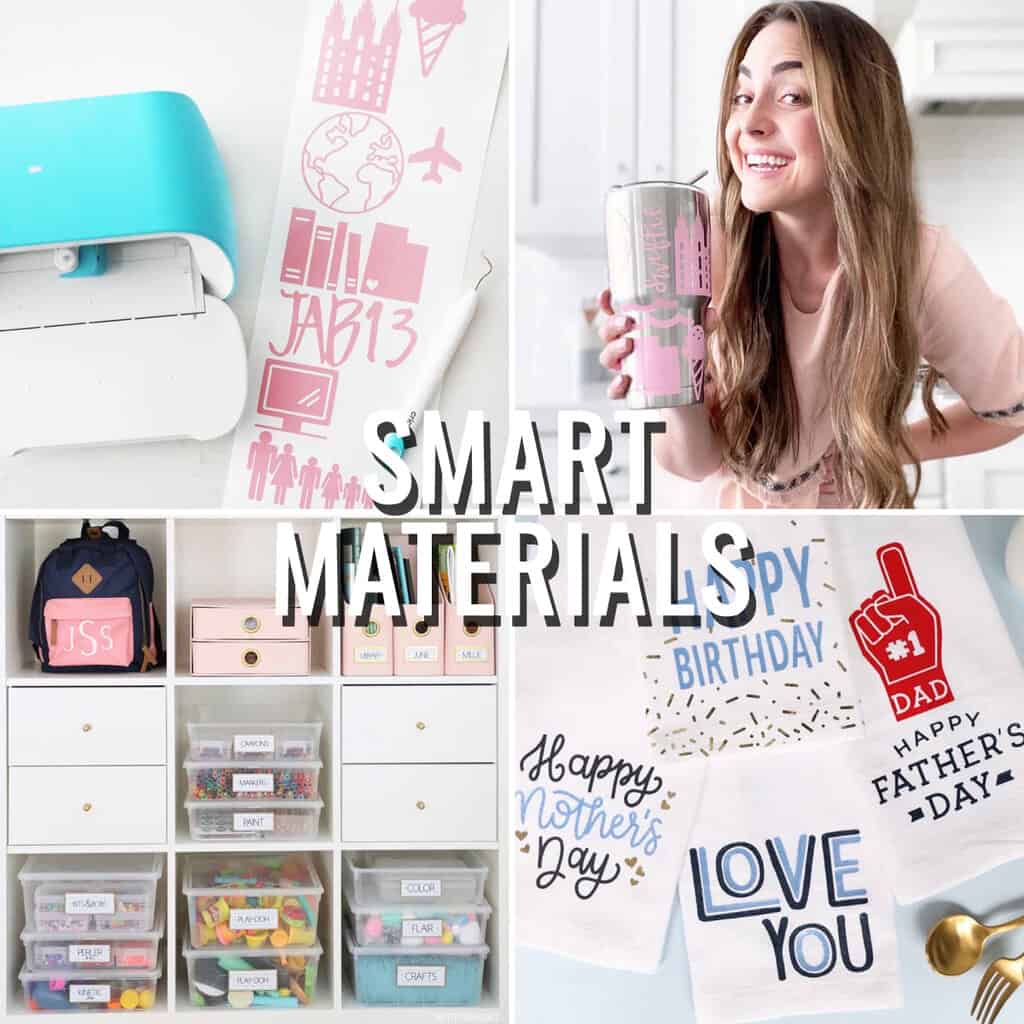 Cricut Wood
Did you know that some Cricut machines can cut wood? Well they can! The wood can't be too thick, and I prefer using Cricut's pre cut sheets. Read on to learn more.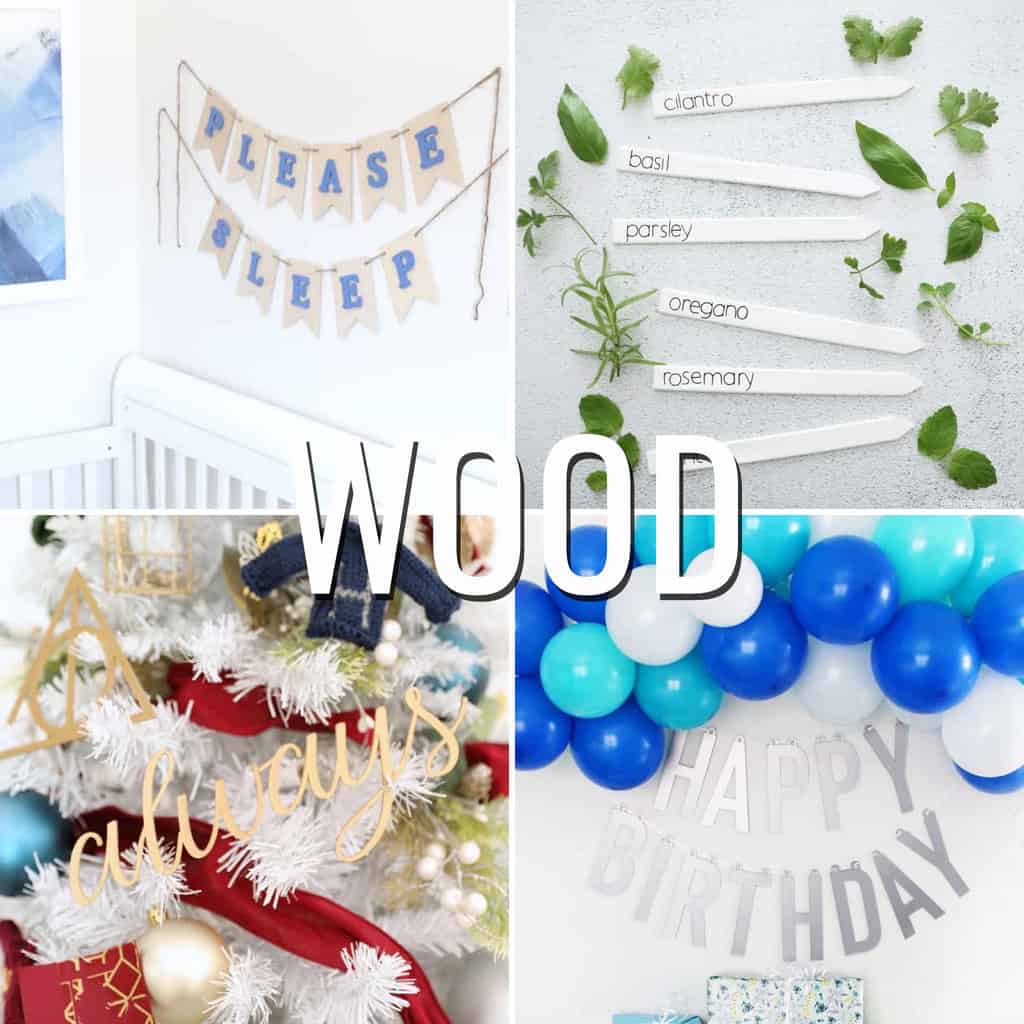 Above are pictured some of the projects we've cut from wood. Banners, plant markers, homemade ornaments, and wooden words are just a few of the many possibilities available to you.
Cricut Vinyl
I hope you didn't think I'd forgotten the OG. You can't beat Cricut vinyl for sheer ease of use and versatility.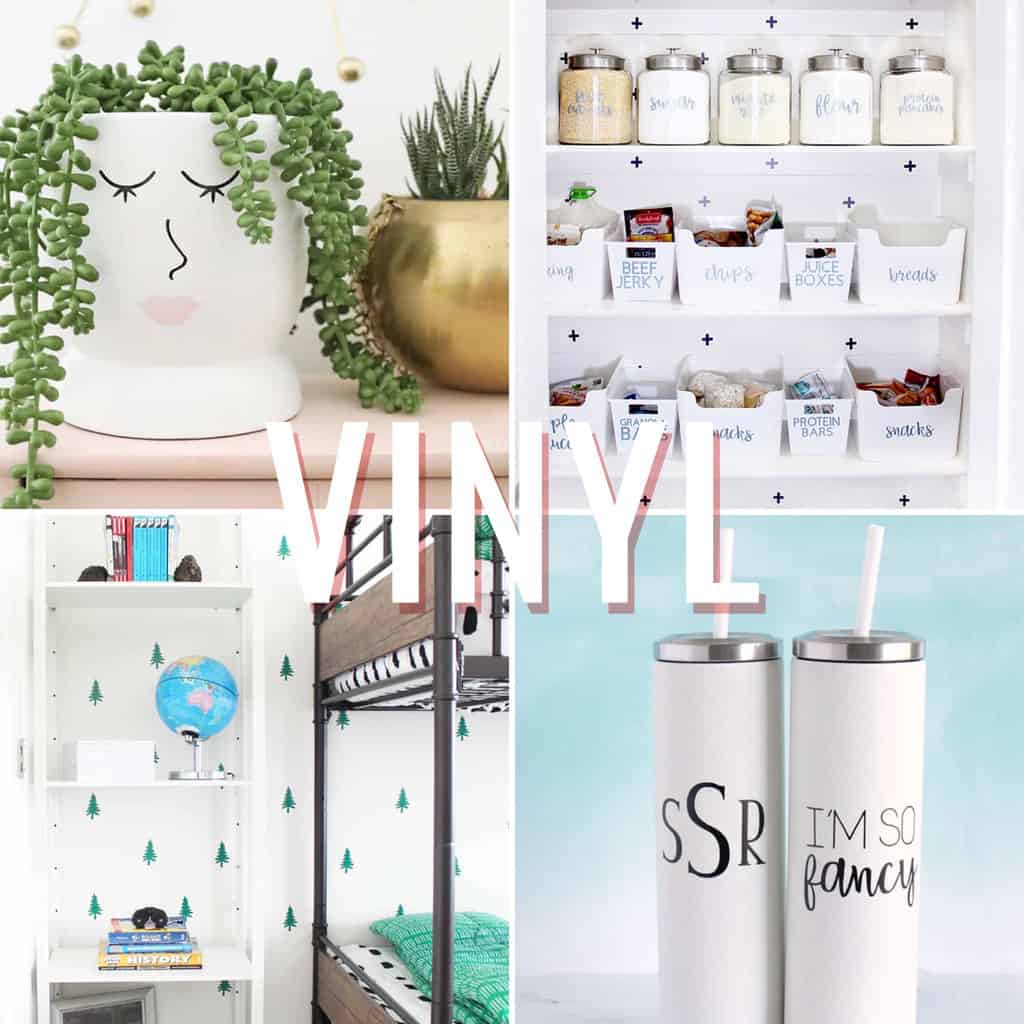 From embellished planters to pantry organization to DIY wallpaper to personalized tumblers, vinyl is so fun to utilize.
Would you like to see a project made using vinyl?
Here is a quick little tutorial for how to make a vinyl wall sticker or faux wallpaper if multiplied.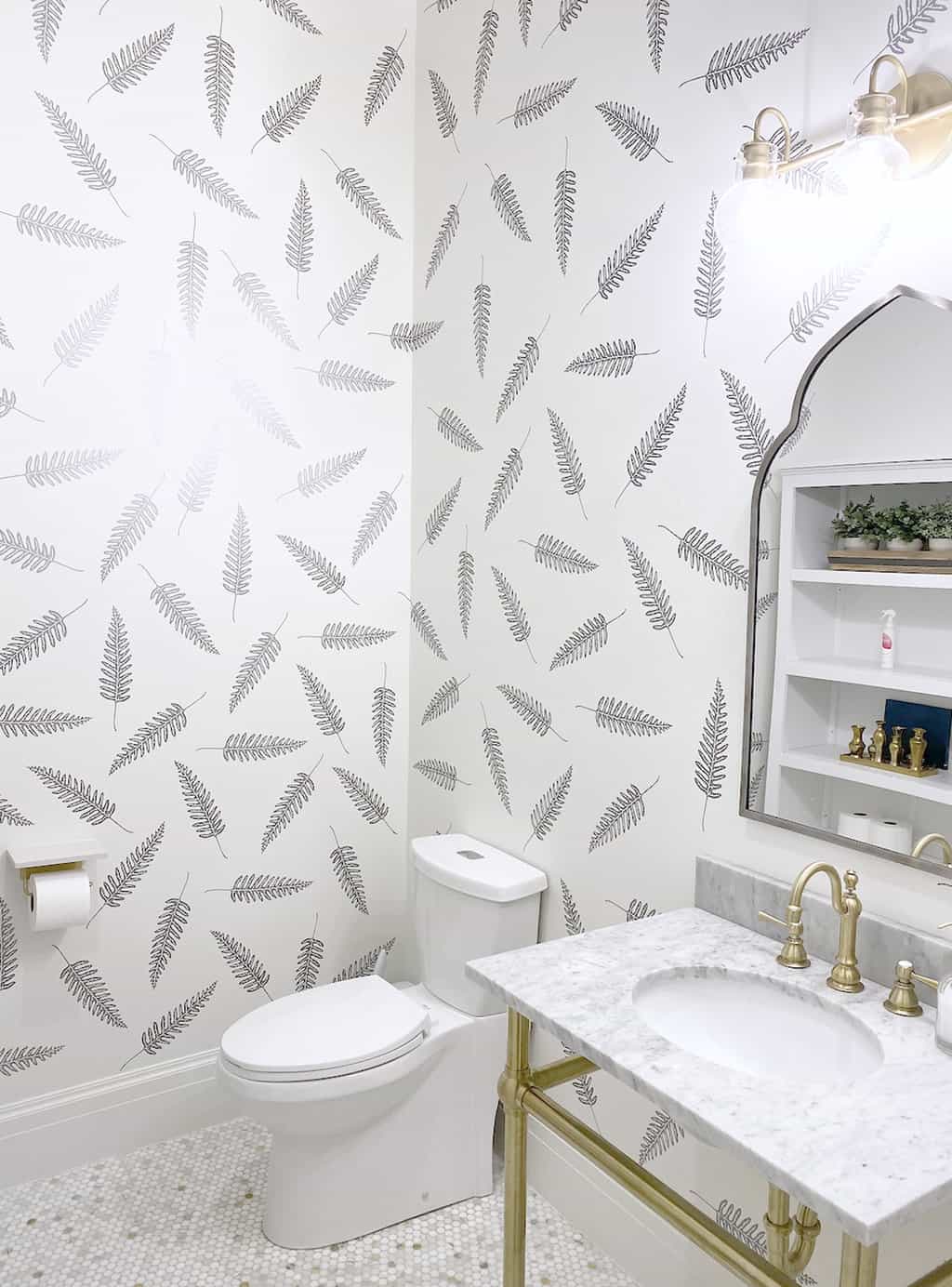 If you found this post or tutorial helpful, we'd love for you to leave us a positive comment or review.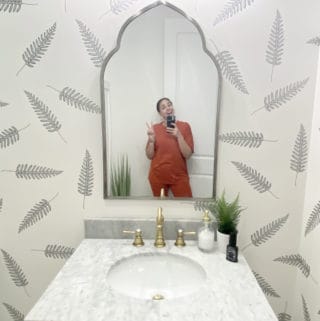 How to Make a Vinyl Decal
A brief tutorial for how to make a wall sticker out of vinyl, or a faux wallpaper if multiplied.
Print
Pin
Rate
Instructions
Search in Cricut design space for the image you would like to cut. If doing wallpaper, multiply the image several times until you have as many as will fit on a mat (unless you are using smart vinyl).

Load vinyl into machine and allow the machine to make the cuts.

Unload cut vinyl from machine and weed the excess vinyl.

Apply transfer tape to weeded vinyl decals and cut around each one.

Remove white backing and arrange vinyl decals on wall how you desire. Press firmly into wall and rub out any bumps.

Slowly peel off transfer tape and admire your beautiful new walls!
Happy creating friends! Did I miss any of your questions? If so, let me know how I can help in the comments.
xo,