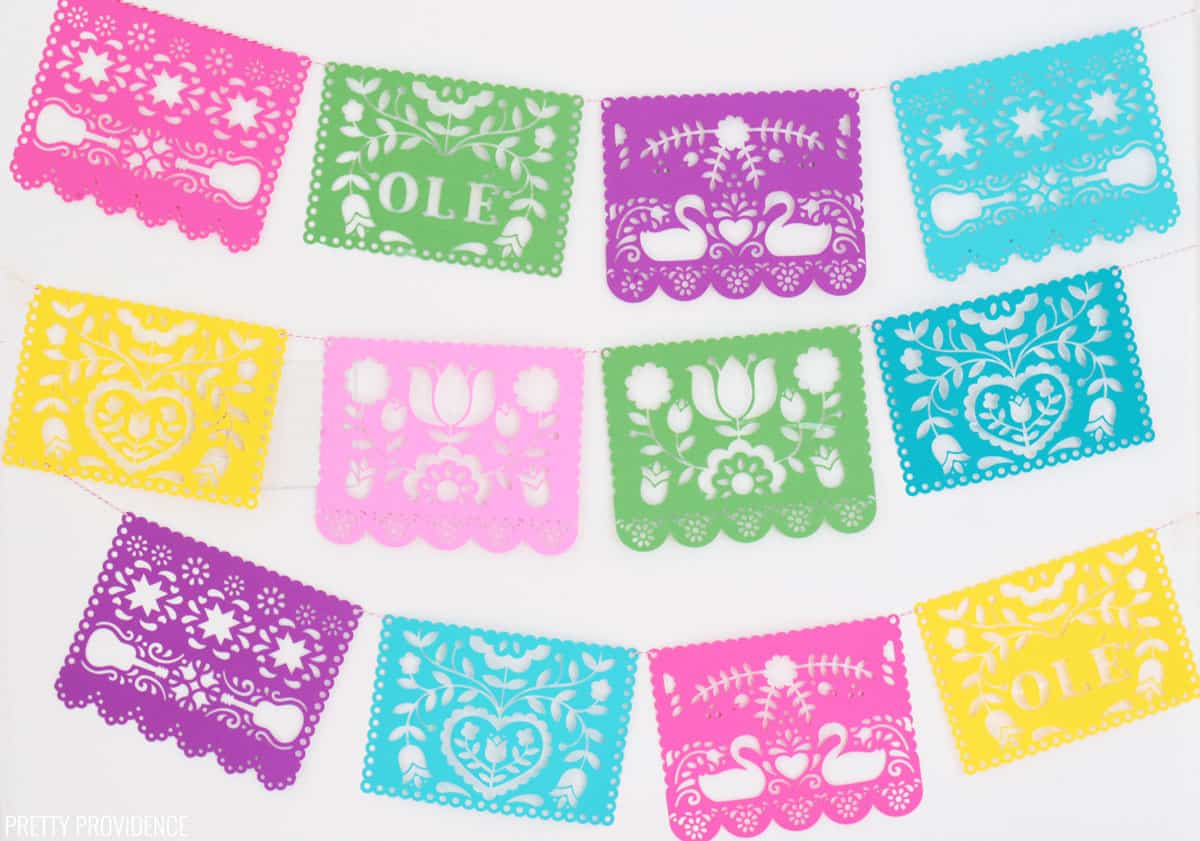 Hey hey hey guys! First things first… Happy Tax Day! Haha… not a real holiday. But if you saw our FB post or follow us on Twitter you will know that there are freebies to be taken advantage of today since it is Tax day! Anyway, today I am getting ready for a different, more real holiday. Cinco De Mayo. I loooove mexican food, speaking spanglish, and basically I just wish I was Latina so I like to have a little Cinco De Mayo celebration every year. My party hoard is full to the brim with fiesta themed decorations. There was one thing that always eluded me though: papel picado. I have never found a papel picado banner that I really liked/wanted to spend money on, and whenever I thought about making my own I just couldn't figure out how it could possibly work without spending a million hours cutting tiny shapes out. Enter my new DIE!  With this thing my banner was so easy to make. I'm so excited about it! Check out how simple it was:I do need to share what kind of a mess you're getting yourself into with using this, or any other intricate die. The good thing is that if you need confetti for any reason, you're killing two birds with one stone! Bonus confetti!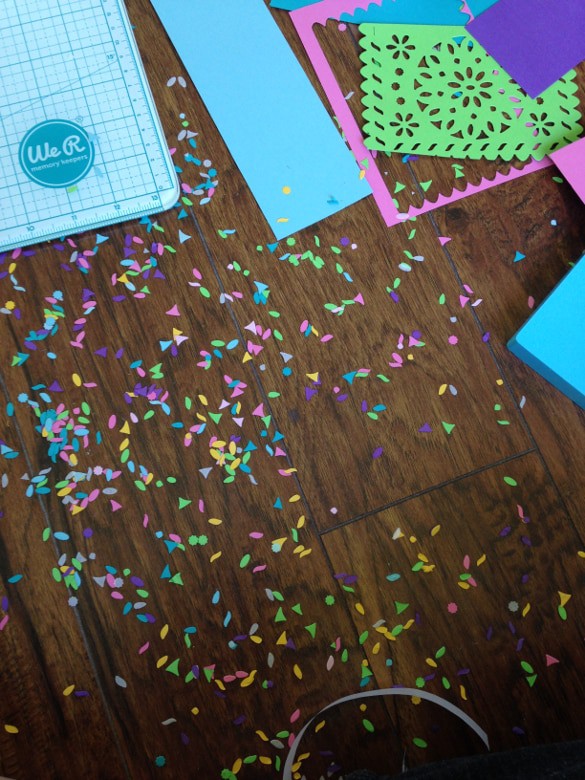 Our Latest Videos
Below you can see what the die looks like, but I am so sorry for the poor quality of the photo. I quickly took it with my iPhone and didn't realize how terrible it was until just now, but I've already cleaned up the confetti mess!
You just lay the die flat on top of a piece of paper and roll it through the evolution (or other cutting tool) and voila! After I finished all of my pieces I arranged them how I wanted them and strung them up. This whole project took all of 30 minutes! Yay! We R Memory Keepers actually has multiple dies that will make shapes like this. This particular one was kind of a splurge but it is almost my birthday so…  anyway.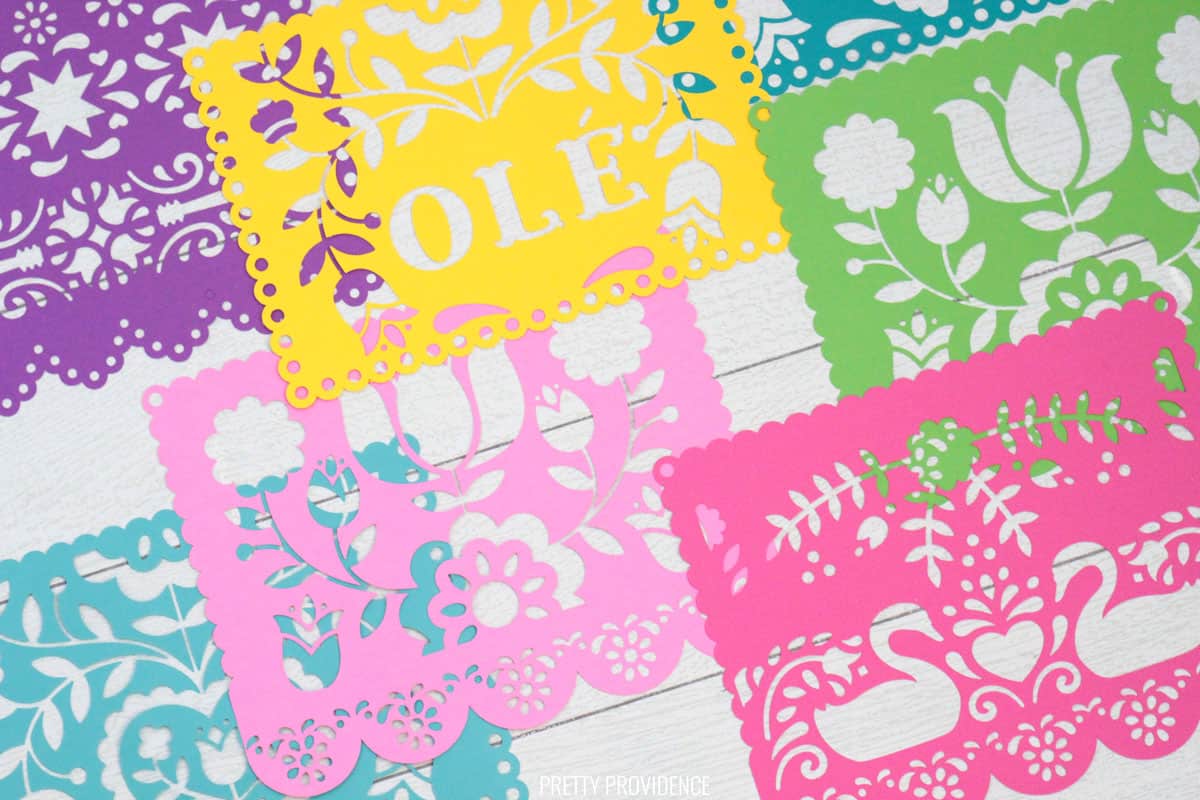 Here's a close up. If you look you can see that the die even makes little slits to help you string them together.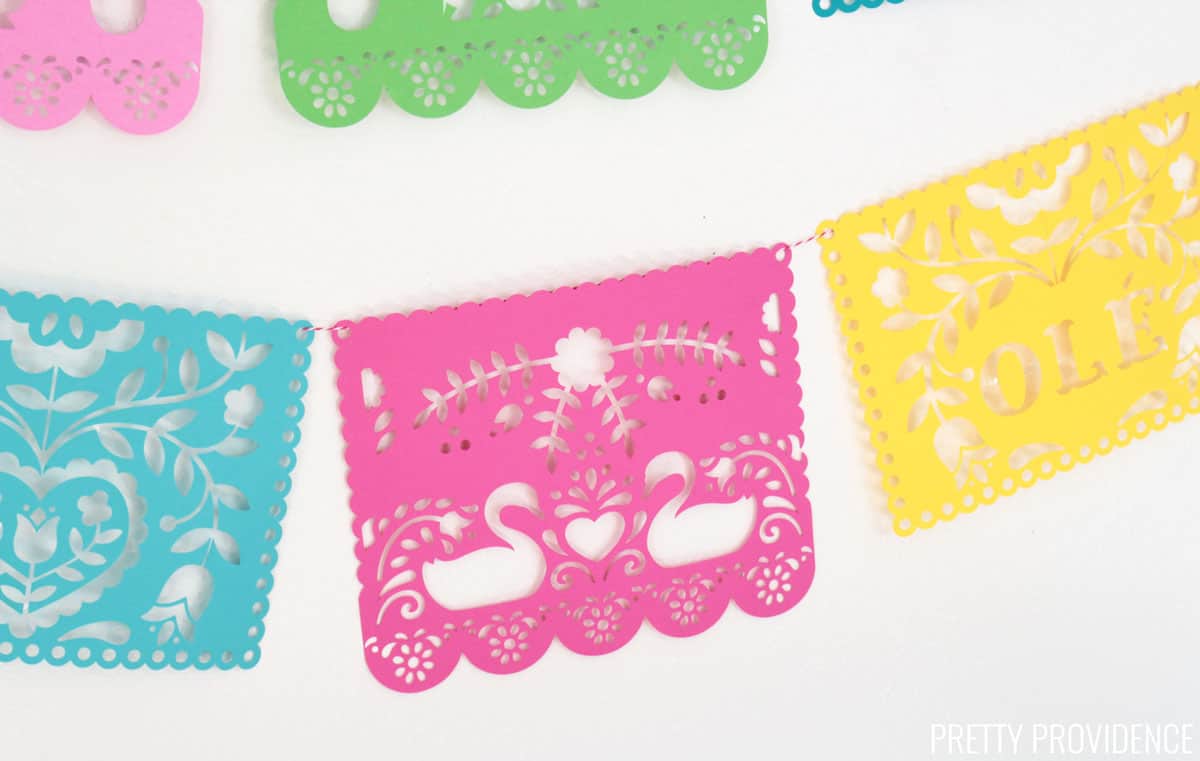 I'm obsessed. I can't wait to string this up all over the house in a few weeks and enjoy some seven layer bean dip! (Which I'm totally aware is not a traditional mexican dish. I don't care. It's too good!)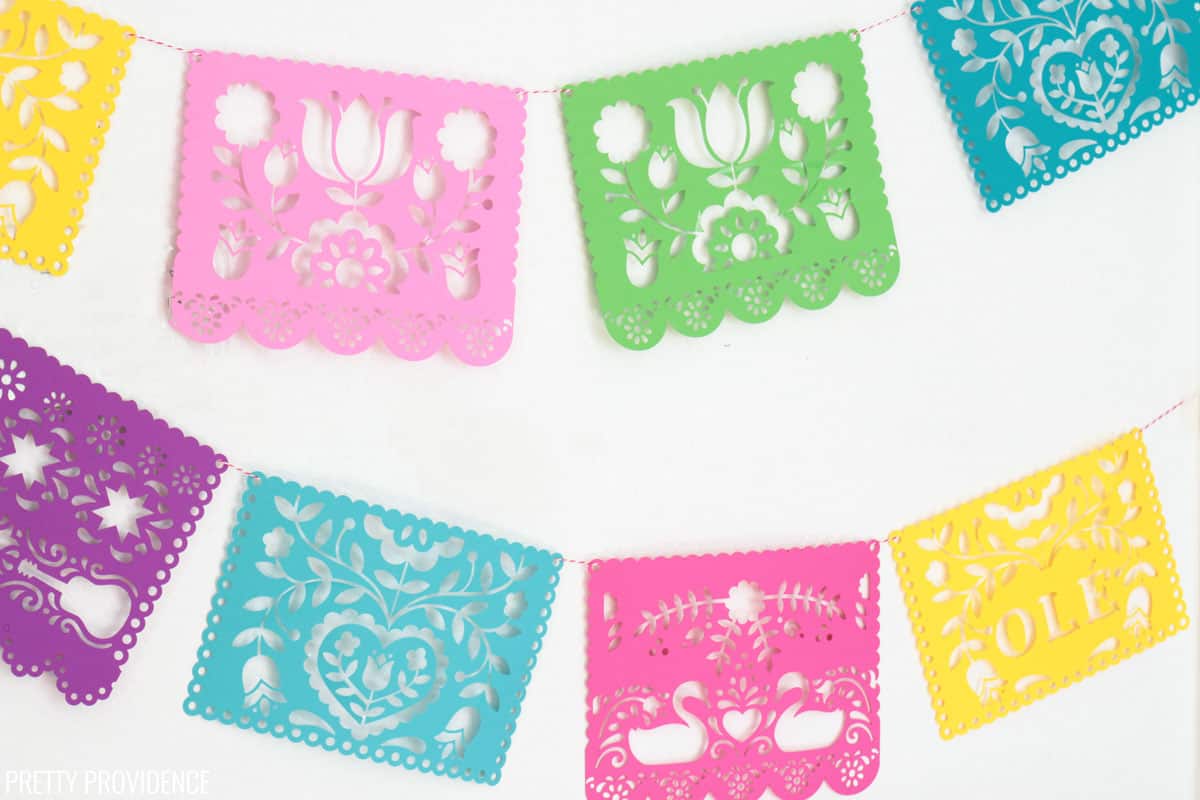 Do you celebrate Cinco De Mayo?