Looking for an easy Halloween craft to do?! These Trick or Treat tote bags are really fun, plus you can use any coloring page and sharpies to decorate your tote with! Perfect craft for tweens and teens.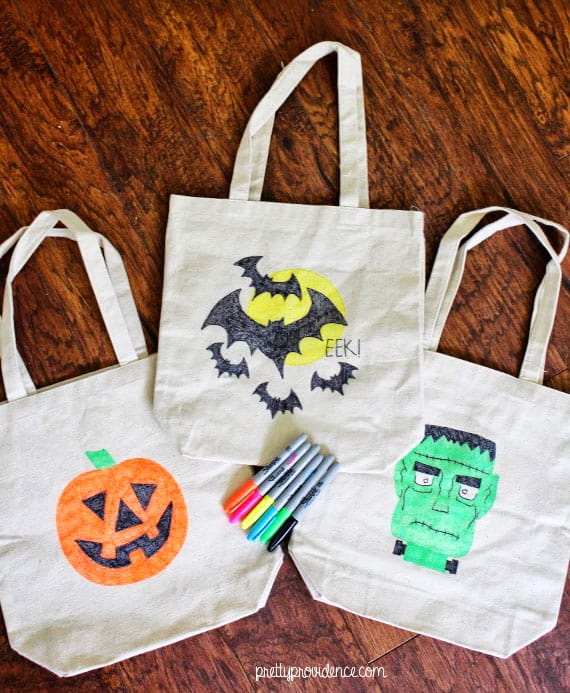 I'm pretty sure that saying you love Sharpies is as cliché as saying "I love pumpkin treats and wearing boots in the fall." Everyone knows Sharpies are the best and getting a new pack of them is so fun.
I kind of have an obsession with jazzing up tote bags lately so when I saw these neon sharpies I knew I wanted to make something fun with them. Enter: DIY Trick or Treat Tote Bags.
Easy Halloween Crafts
Check out our Mini Mummies, this Felt Owl Halloween Decoration and these Fun and Easy Halloween Craft Ideas. For more easy Halloween crafts and treats, browse our whole Halloween page!
This was a really easy Halloween craft and I think it would be perfect to make with tweens or teens.
*This post contains affiliate links.
How to Decorate Tote Bags with Sharpies
Materials
black sharpie
pencil
halloween coloring page, printed in black and white
scissors
You can use any free coloring page. I printed the Jack-O-Lantern from here, the Frankenstein from here and the Bats from here!
Instructions:
Cut out the main shapes from your coloring page and lightly trace them onto your bag with a pencil. Do this lightly.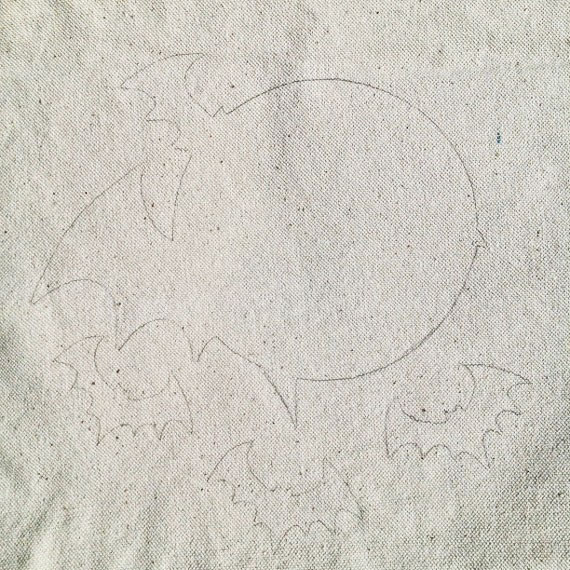 Next, trace pencil lines with Sharpie. Color them in with whatever colors you choose.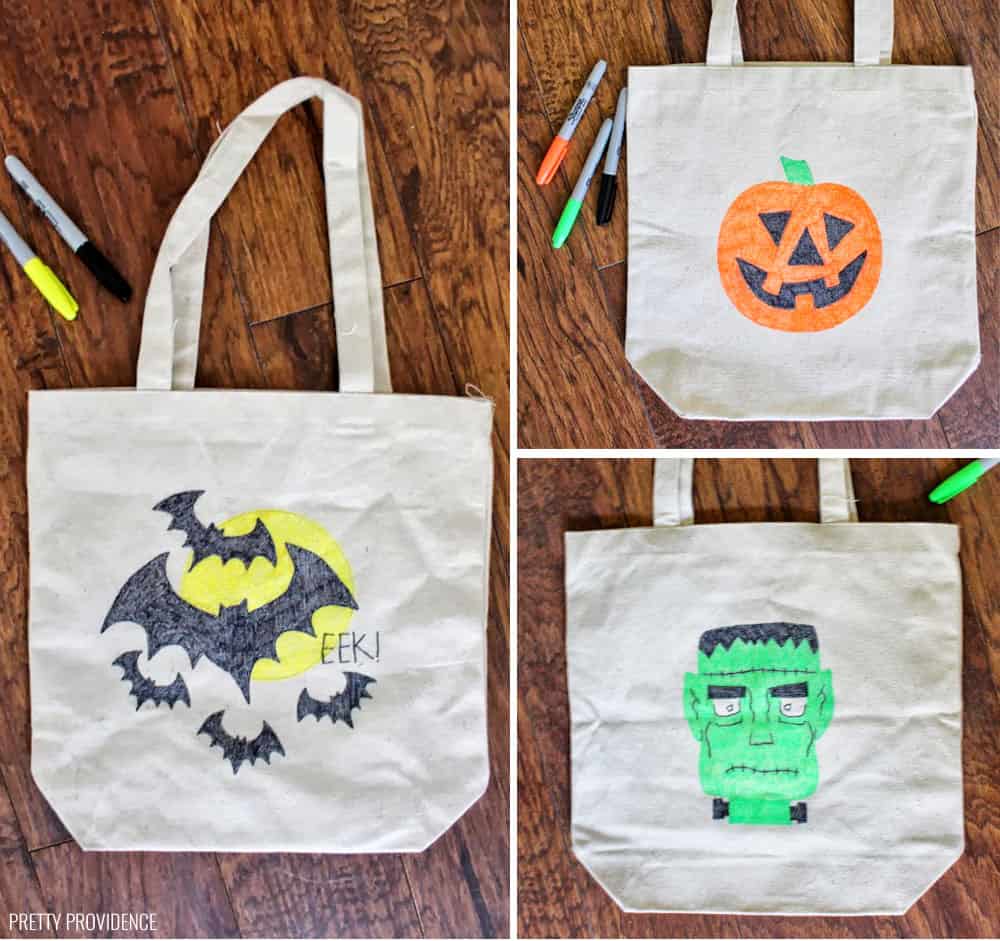 You're done! That's how easy this Halloween craft is. Personally I love the bat one best.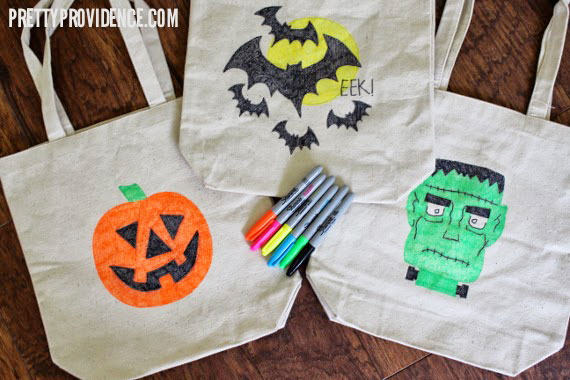 This is the kind of stress-free project I love doing when I have a few hours in the afternoon. I think a hand-lettered design would be super fun to transfer onto a tote bag. I can't wait to do more fun Sharpie projects!
More Tote Bag Projects
These Custom Tote Bags for the library, dance and church, are perfect for organizing all of our odds and ends! I use at least one of them every day! I also love these Mini Pool Bags I made for my girls, and don't miss these Custom Fanny Packs Jess made for her Disneyland trip last year.
Happy crafting!!

This post was originally published in October 2013 and has been updated with more detailed information.