We love us some good salad recipes! They are great for lunch or dinner and full of veggies. These are chicken salads, hearty salads, quinoa and even sweet salads with fruit!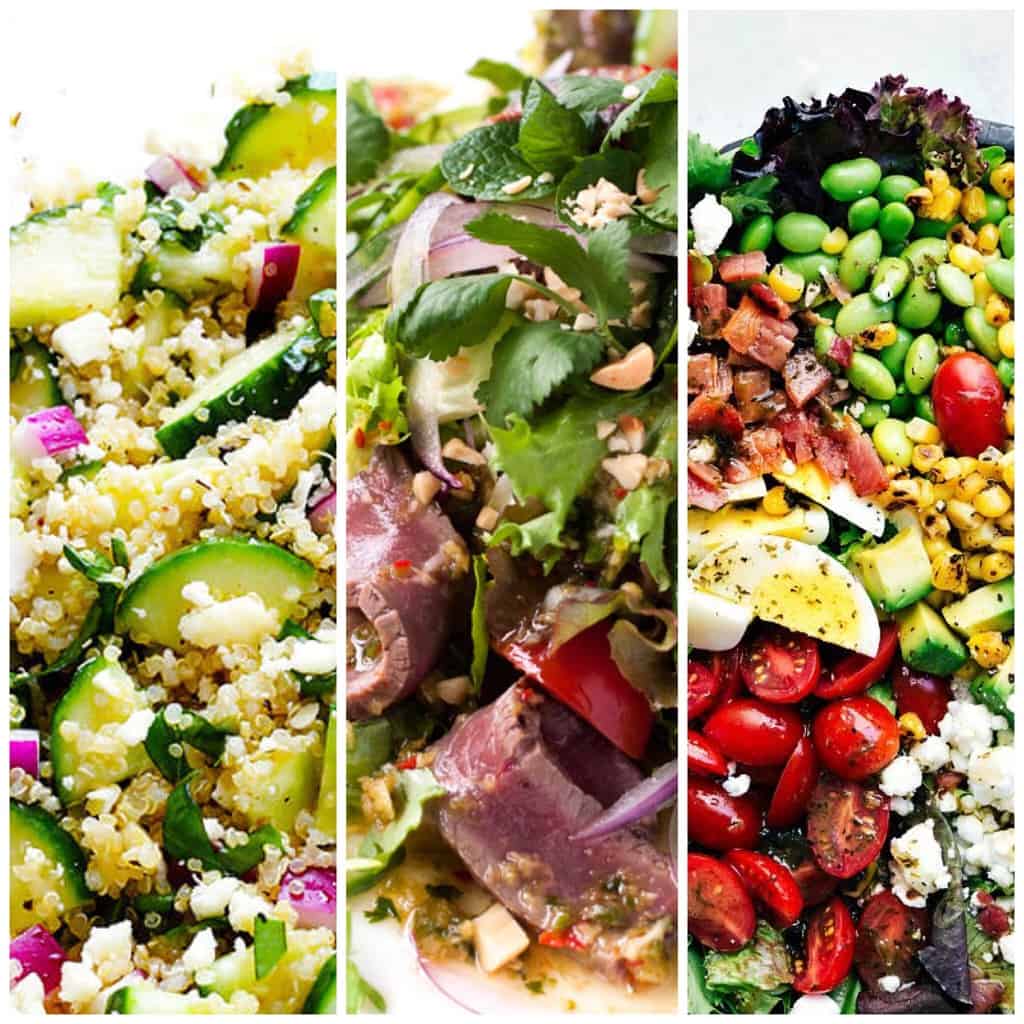 We love some good salad recipes here! The flavors are so vibrant and energizing, the colors are crazy eye candy, and they're good for you to boot. Plus, little to no cooking? I'm won over. I feel like I'm constantly trying to make sure my diet is as healthy as it should be and tasty salad recipes are my favorite way to do that. We've rounded up some of our favorite salad recipes to share with you.
Salads can sometimes seem boring, and not substantial enough, they just get a bad rap. When building a salad, the most important thing is to decide what you want the backbone or base of your salad to be! Having a good base will ensure your salad is substantial, but still fill you up with all of those good things like nutrients and vitamins that your body craves. We've separated this roundup into 5 bases to help you pick the one best for you and your salad bowl.
Any of these salads would be so delicious paired with our Zuppa Toscana Soup!
Chicken Based Salad Recipes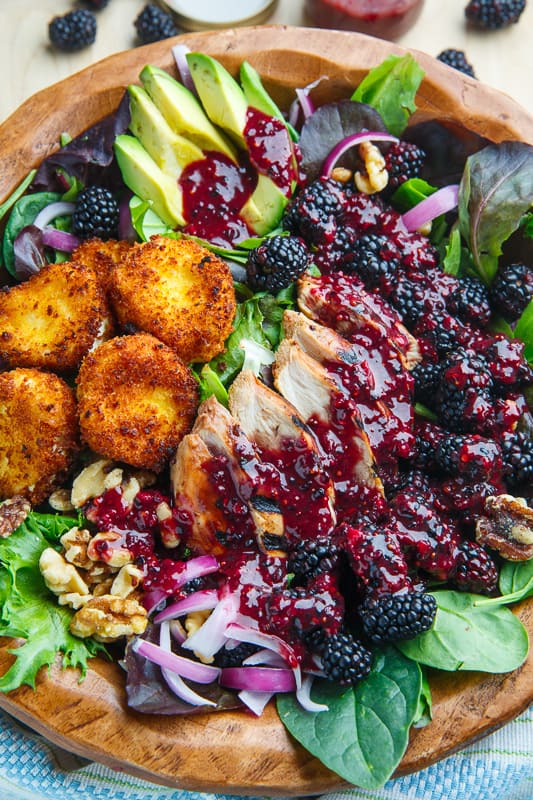 Veggie Based Salad Recipes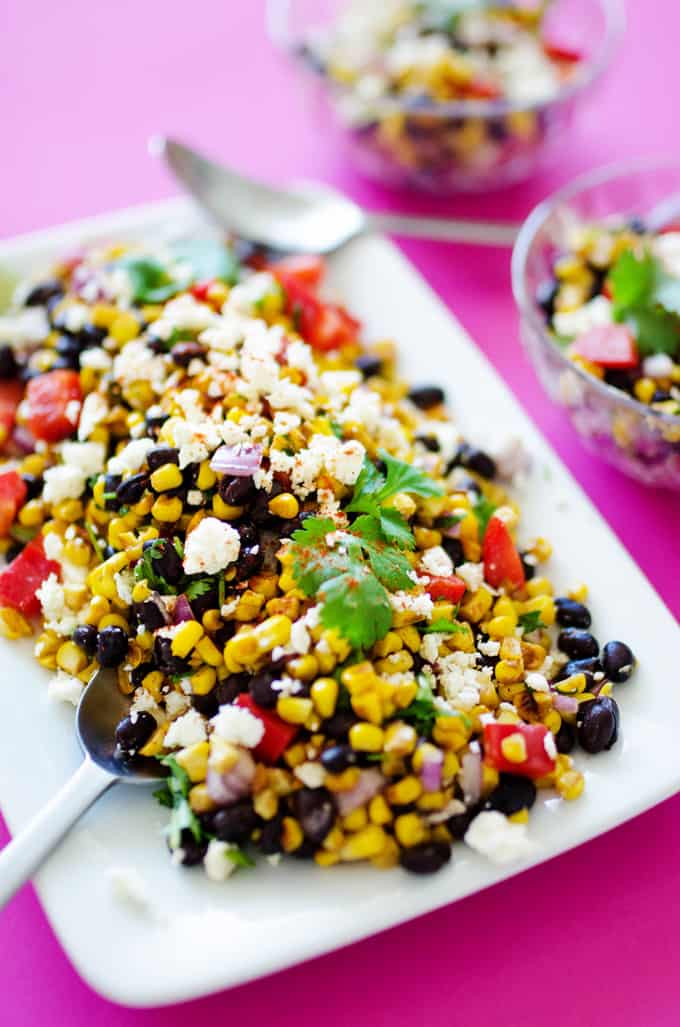 Fruity and Fun Salad Recipes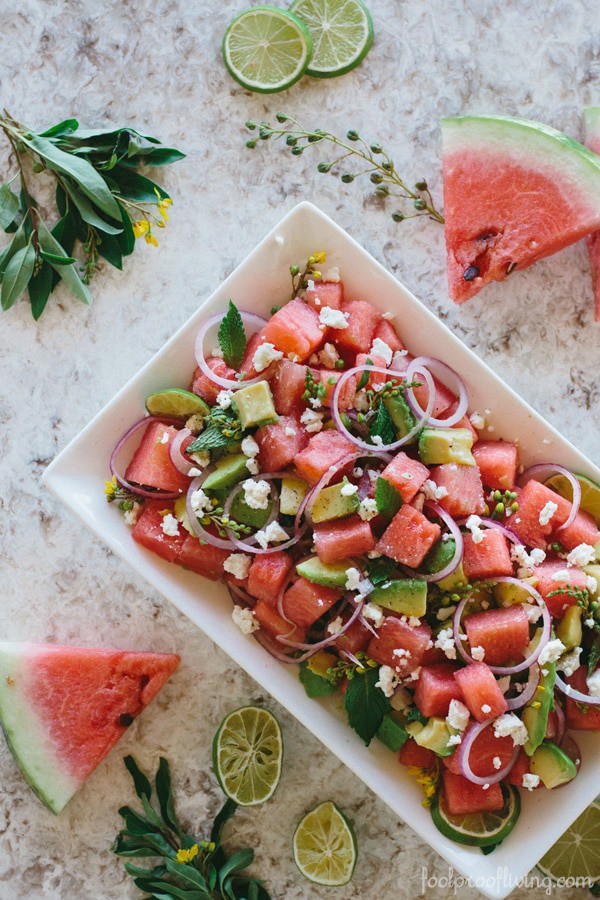 Quinoa Based Salad Recipes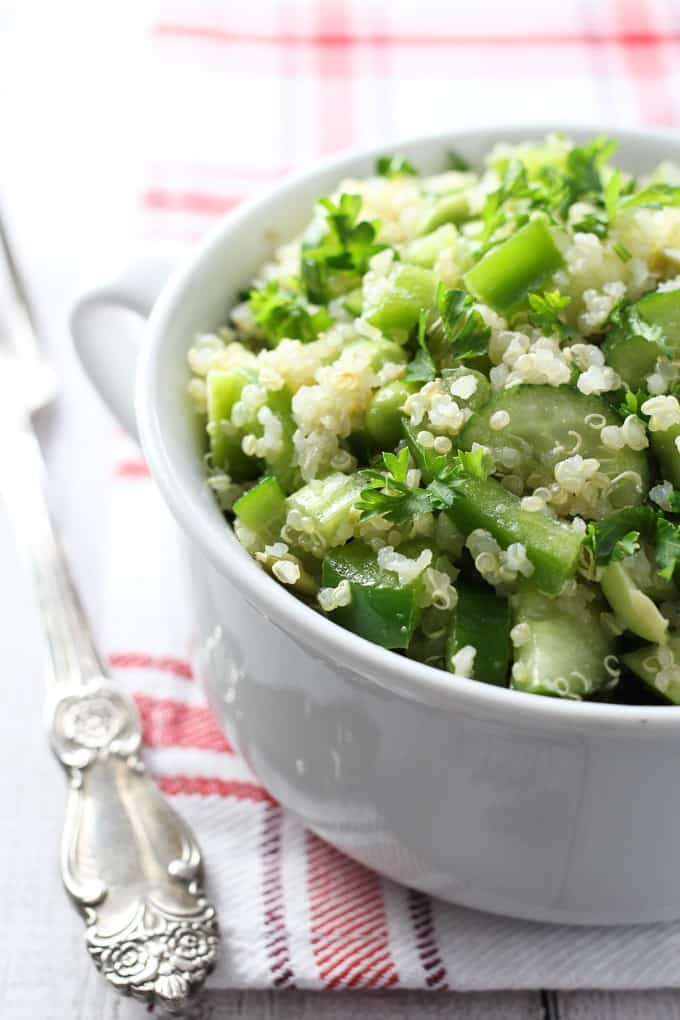 Other Bases for Salad Recipes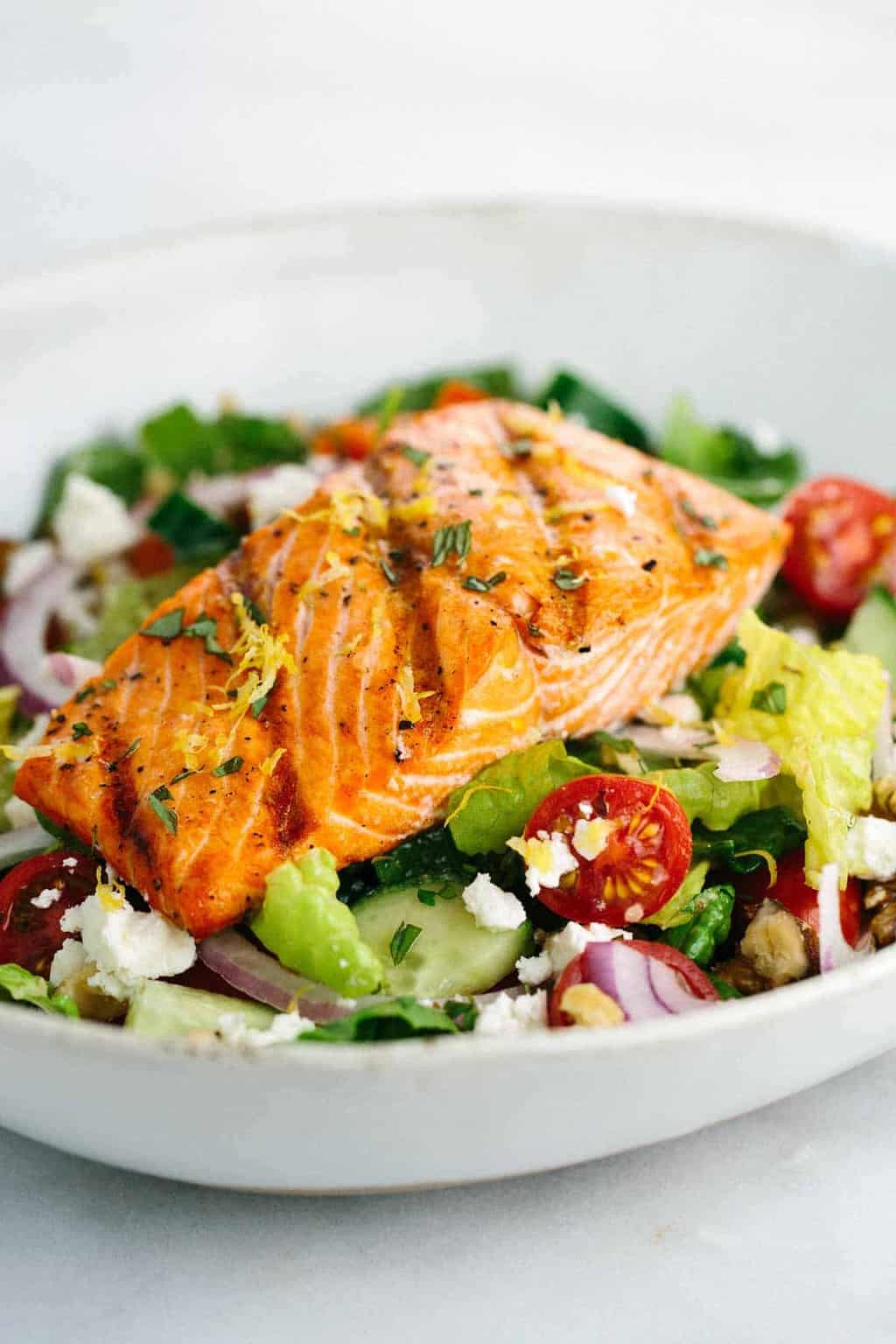 I hope your perspective of what a salad can be has changed as much as mine has! We love having salads for dinner and they are such a great way of vamping up your healthy eating habits. As you can see there really are limitless possibilities. Did we cover all of the salad bases or do you have anything to add? It's totally possible, salads are that awesome.