One bite of this Slow Cooker Cheesy Rice and Chicken Casserole will have you adding it to your dinner menu rotation. It's creamy and cheesy and amazing.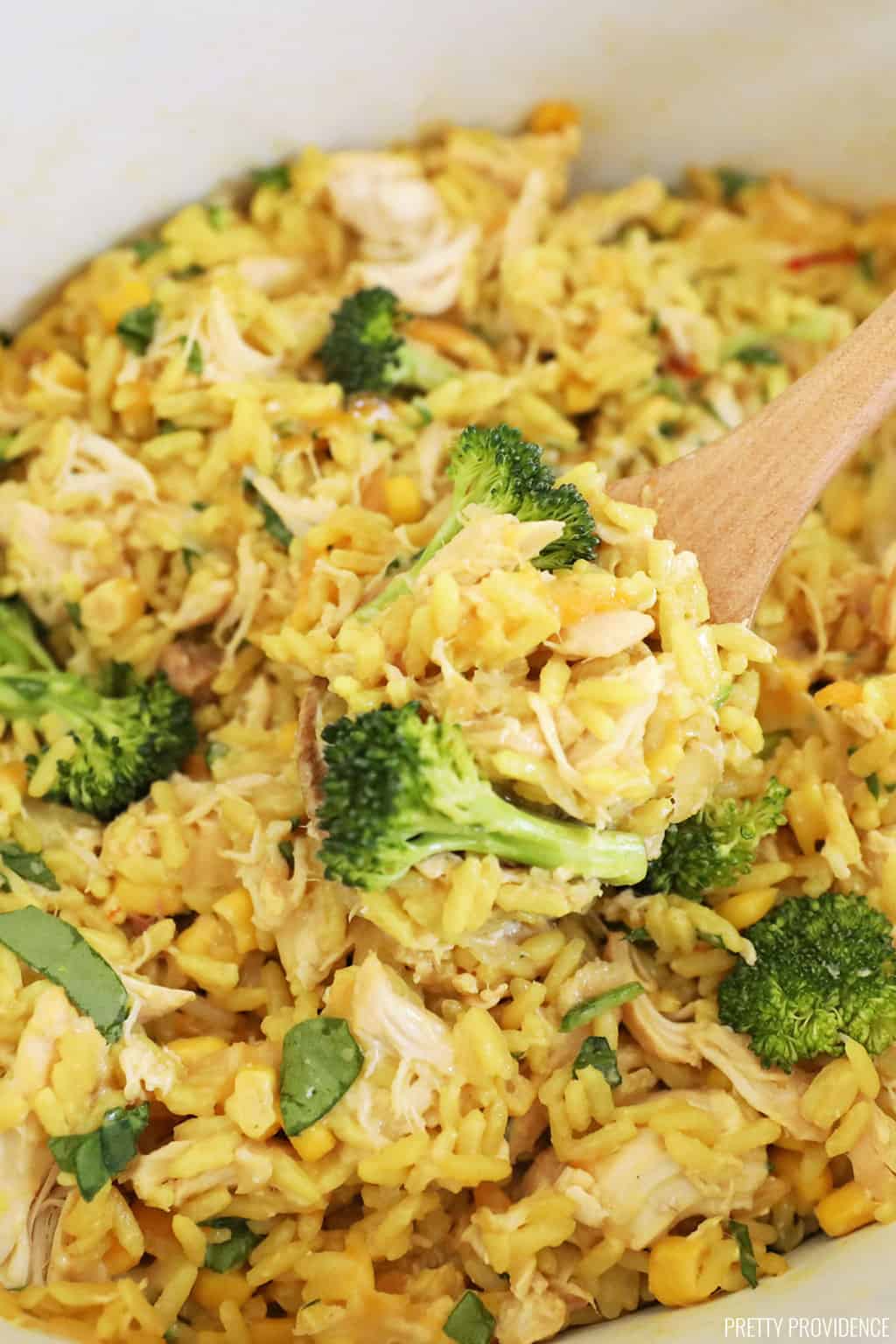 What's up, Pretty Providence readers?! It's Mandy back again with an addicting slow cooker recipe that you will not be able to stop making: Cheesy Chicken and Rice Casserole. It's one of my favorite things to make in a slow cooker. For reals. I first made it as a regular casserole a few years ago, which you can see here—-> on Mandy's Recipe Box. I don't know why it's take me so long to post the slow cooker version, wait I know why… I have four kids. That's what I say for everything. "I have 4 kids". Kids are busy time sucking little things, am I right? Gosh. It's like they feel that they need to be fed, clothed and kept from playing with knives all the time or something.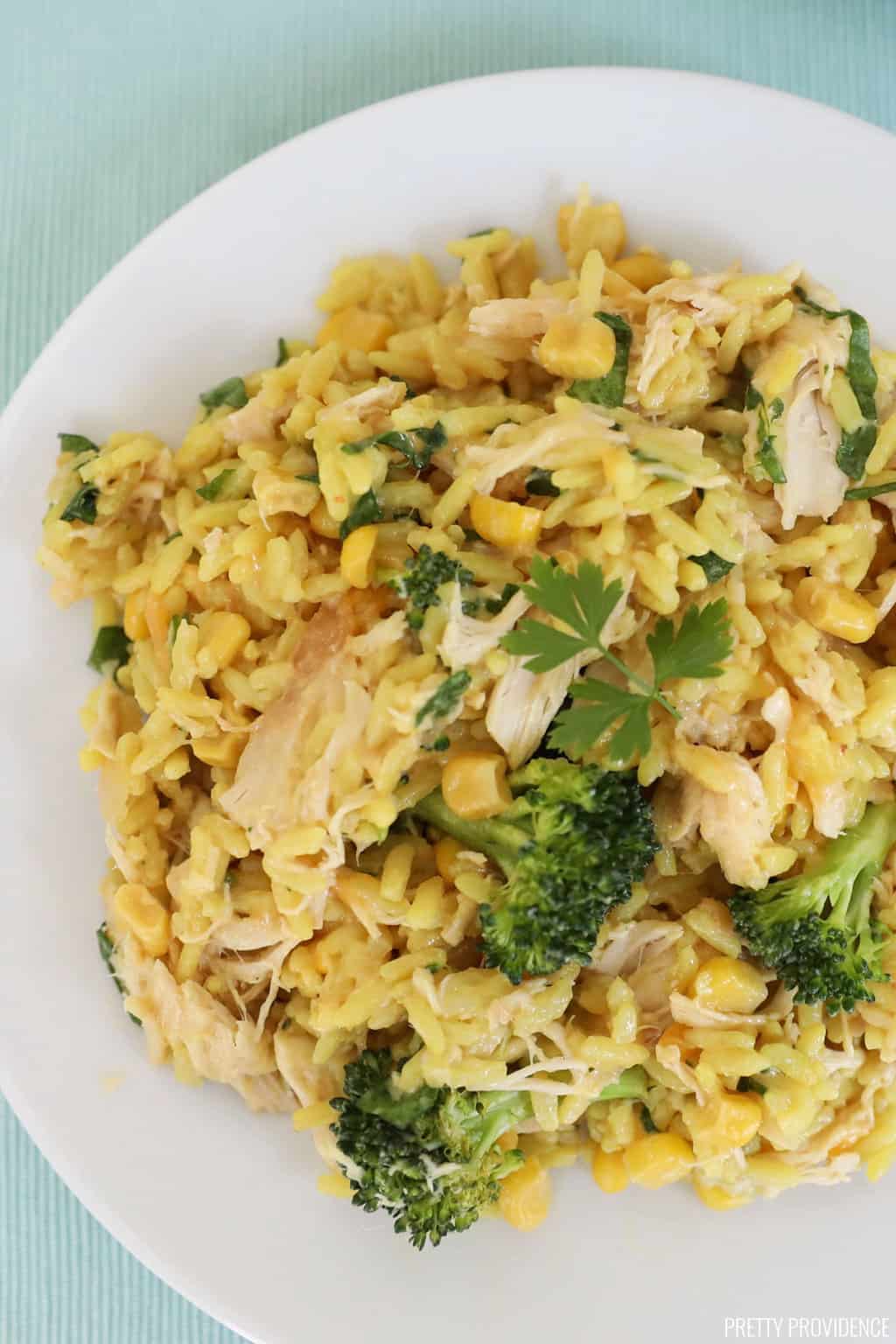 Now that I am sharing this fabulous slow cooker recipe, you have no excuse not to make it. It takes no time at all to throw it together. Even if you have 4 kids.
Ingredients
4 boneless, skinless chicken breasts
1 can cream of chicken soup
1 medium sized onion, diced
1 (8 oz) box yellow rice like Zatarain's, prepared according to package directions
1 cup shredded cheddar cheese
1 (15 oz) can corn, drained
Directions
Place the chicken in the slow cooker. Add diced onion and soup.
Cover and cook on low 7-8 hours or high 3-4 hours.
Shred the chicken. Add rice, cheese and corn. Stir and cover.
Let heat through and serve.
Be sure to visit Mandy's Recipe Box on Social Media:
Facebook | Pinterest| Instagram | Twitter
You may also like these recipes: