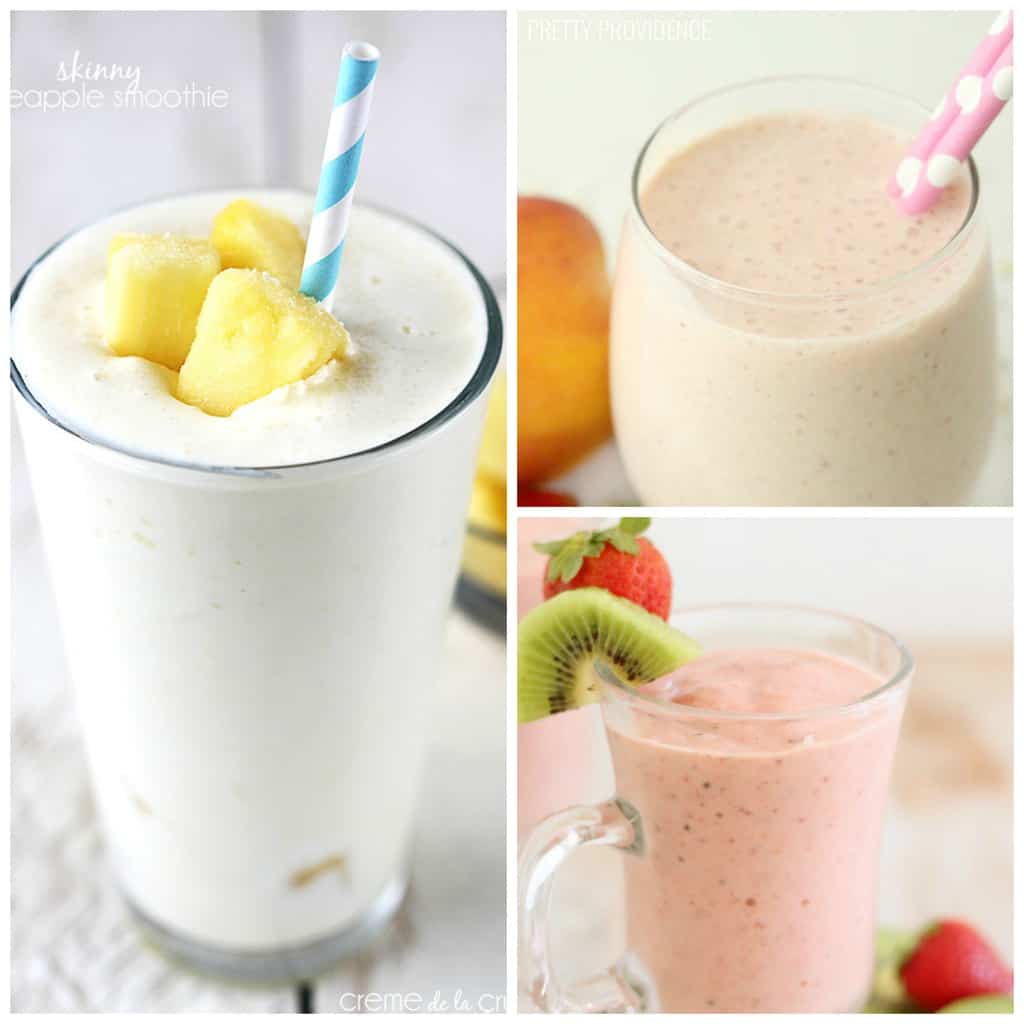 I am on a huge smoothie kick right now! I've been trying tons of new smoothie recipes. I love how easy they are – pretty much the easiest way to eat a healthy breakfast. Right!? So in the spirit of sharing, I am sharing 25 amazing recipes that I have found around blog land, strawberry, peach, oatmeal, pear or blueberry smoothies – you name it, I've found one for you! So keep scrolling, I am sure you'll find something you'll love!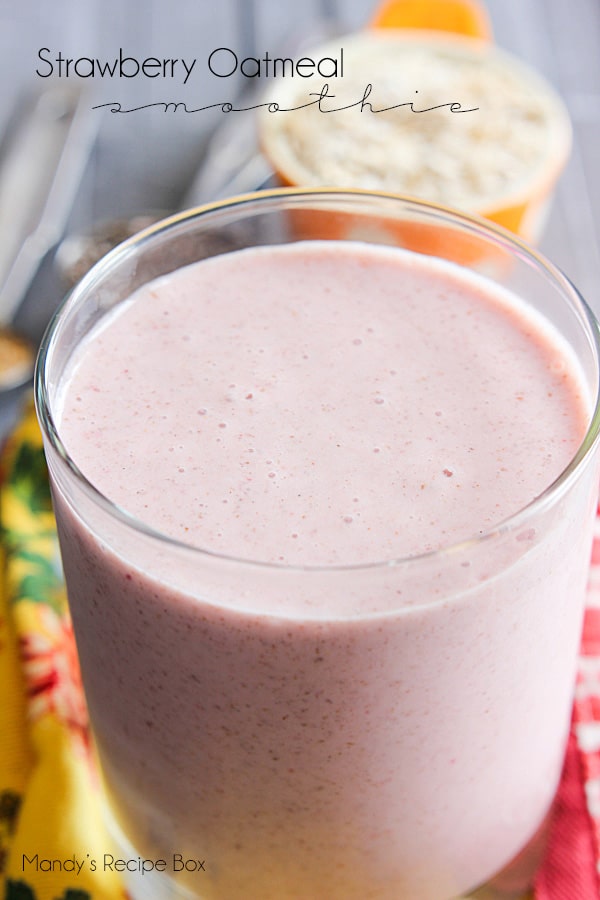 I love a good strawberry smoothie! This Strawberry Oatmeal smoothie is perfect.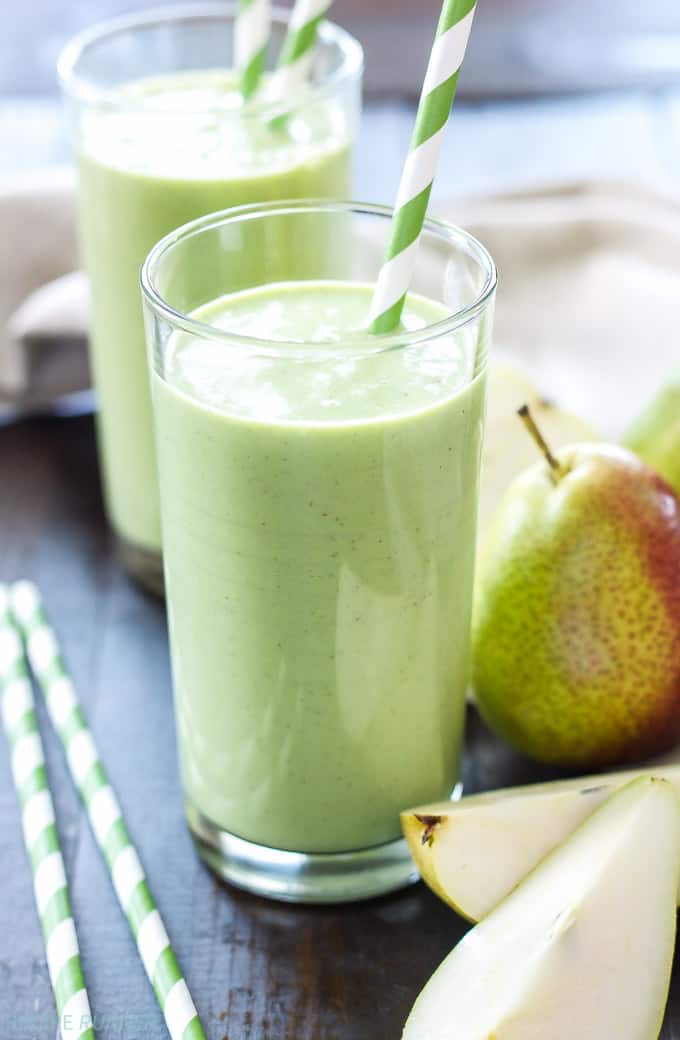 This Pear Ginger Smoothie looks sooo good if you like ginger! From Recipe Runner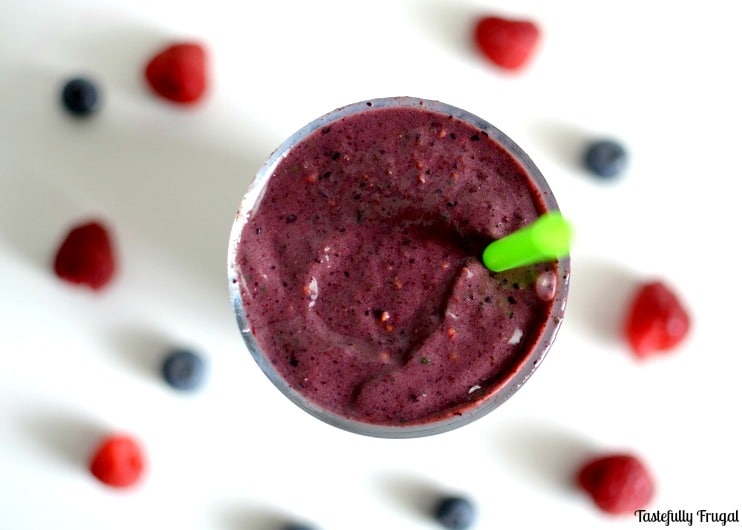 Triple Berry Smoothie – YES PLEASE.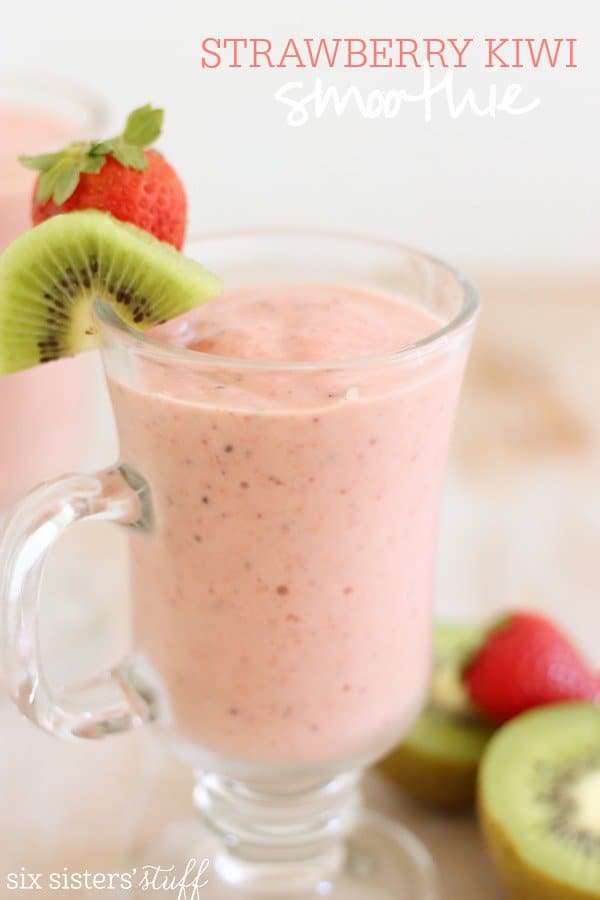 This Strawberry Kiwi smoothie from Six Sisters Stuff is calling my name. I always love those flavors together!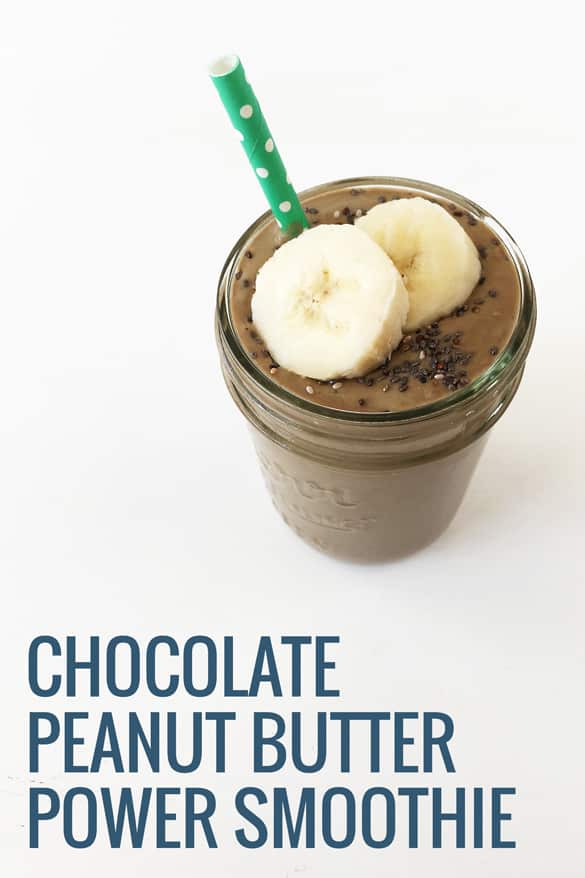 The perfect way to start your day is with this Chocolate Peanut Butter power smoothie!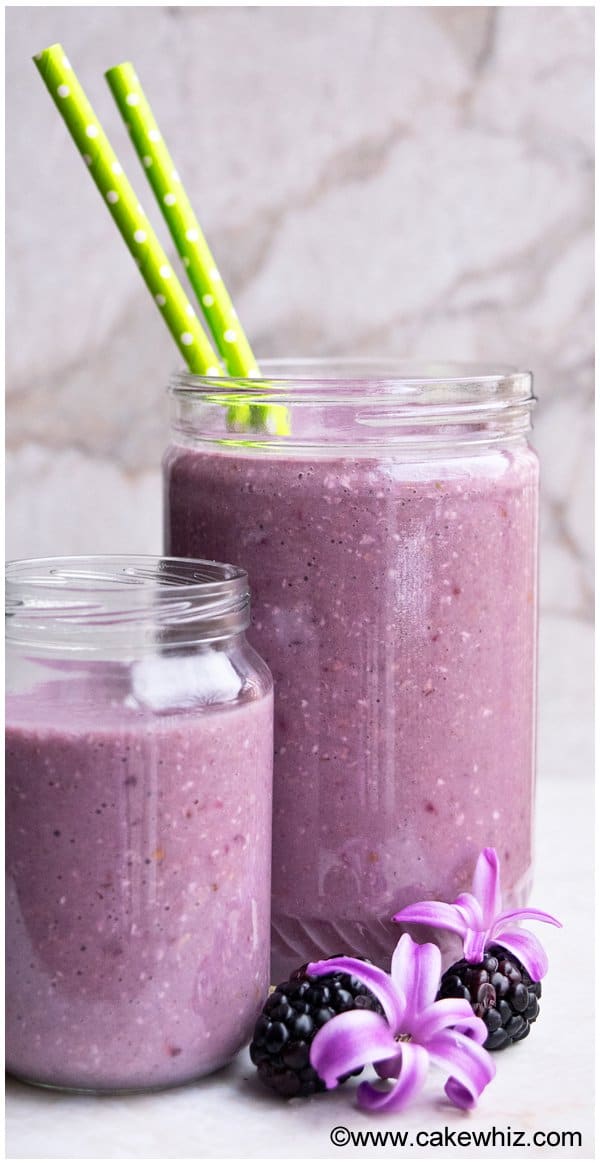 Oh yum. This blackberry smoothie from Cake Whiz looks as beautiful as it does delicious!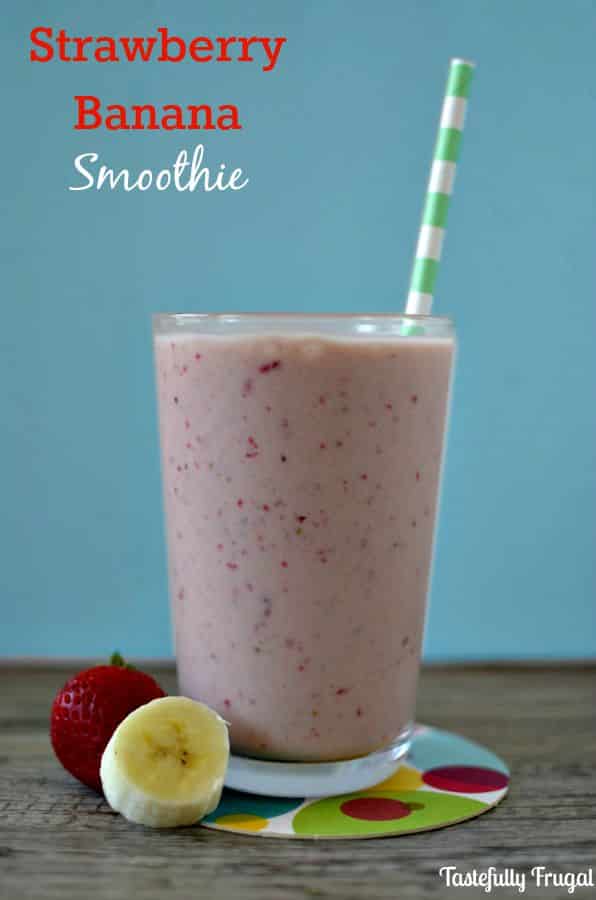 Strawberry Banana Protein Smoothie – I love adding a protein punch to any smoothie!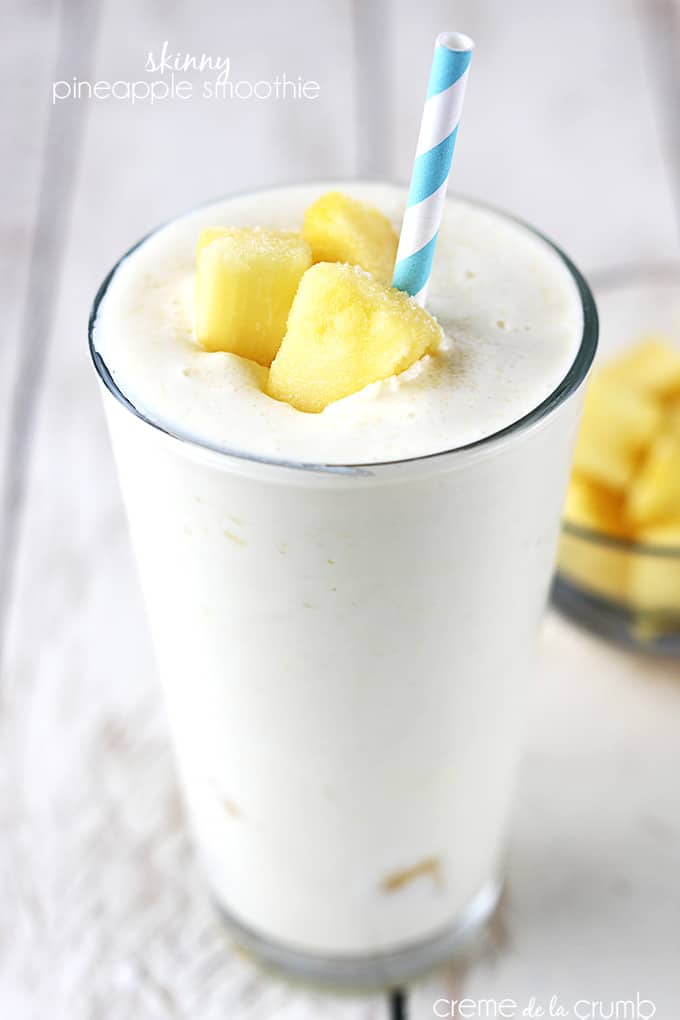 Skinny Pineapple Smoothie? Yes please! From Creme de la Crumb.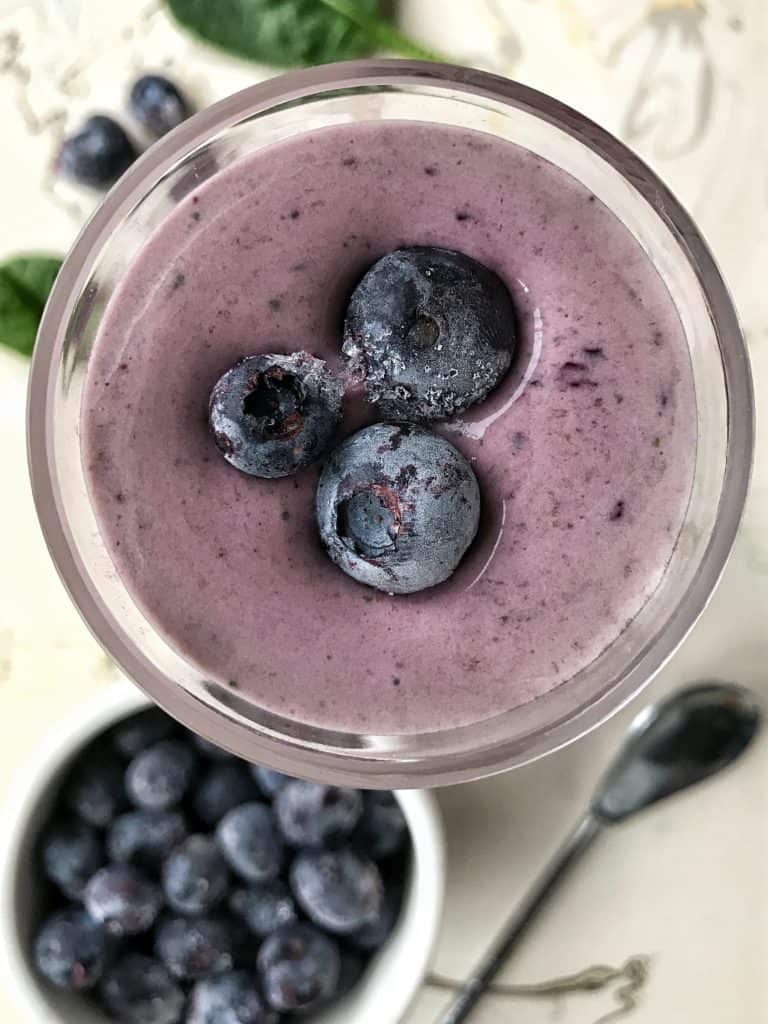 This superfood smoothie from Create Kids Club is packed with fiber and blueberries and tons of other great stuff!!!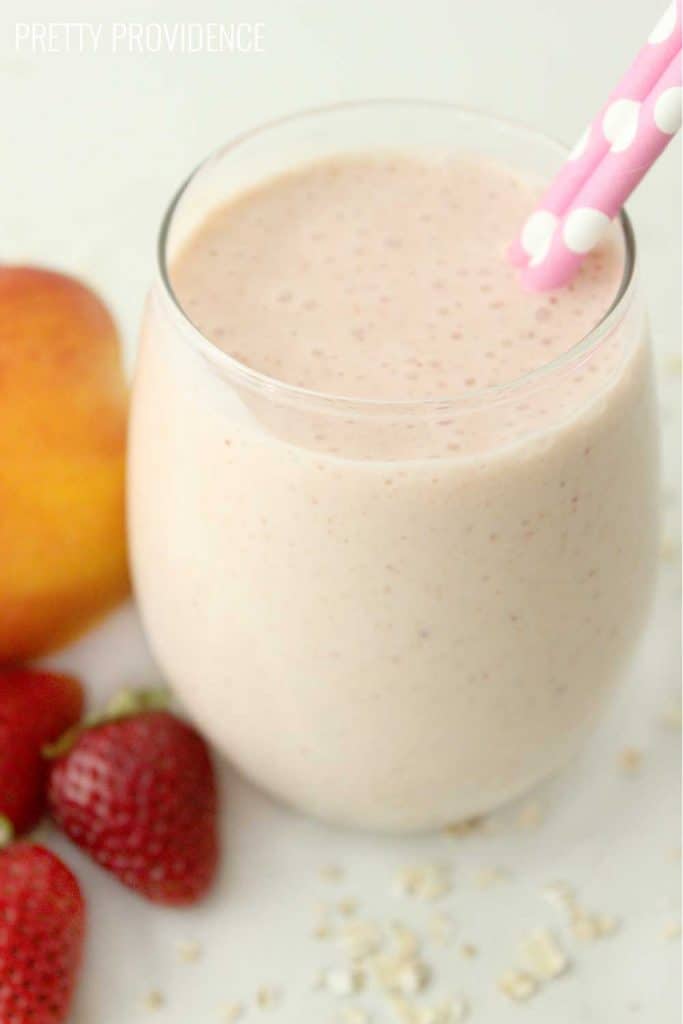 This Strawberry Peach Smoothie with Oats is Jessica's favorite ever! And for a good reason. It's amazing.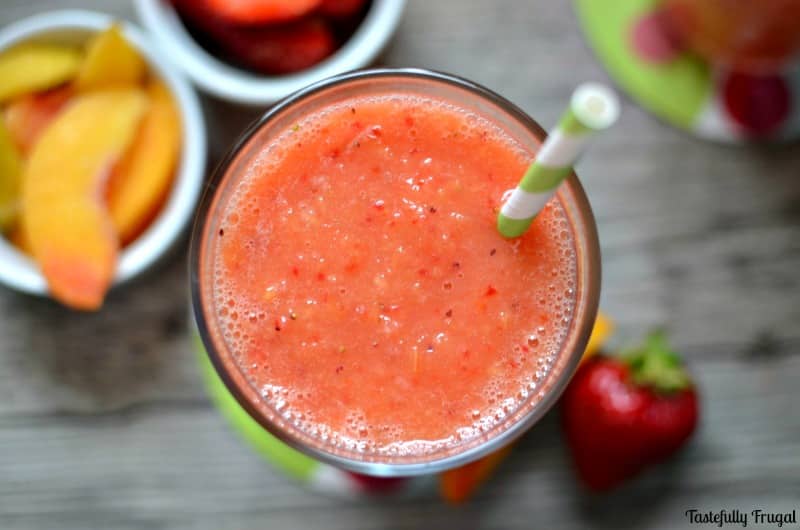 Copycat Jamba Juice Caribbean Passion – one of my faves ever!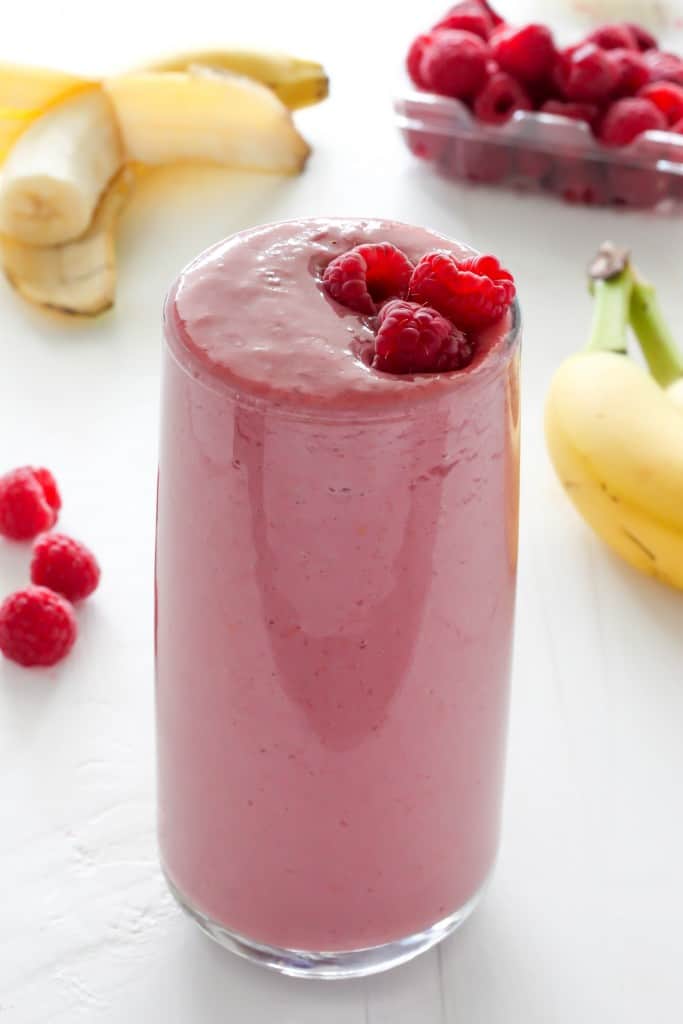 This Raspberry Banana Smoothie from Baker by Nature looks incredible! One of my favorite combos!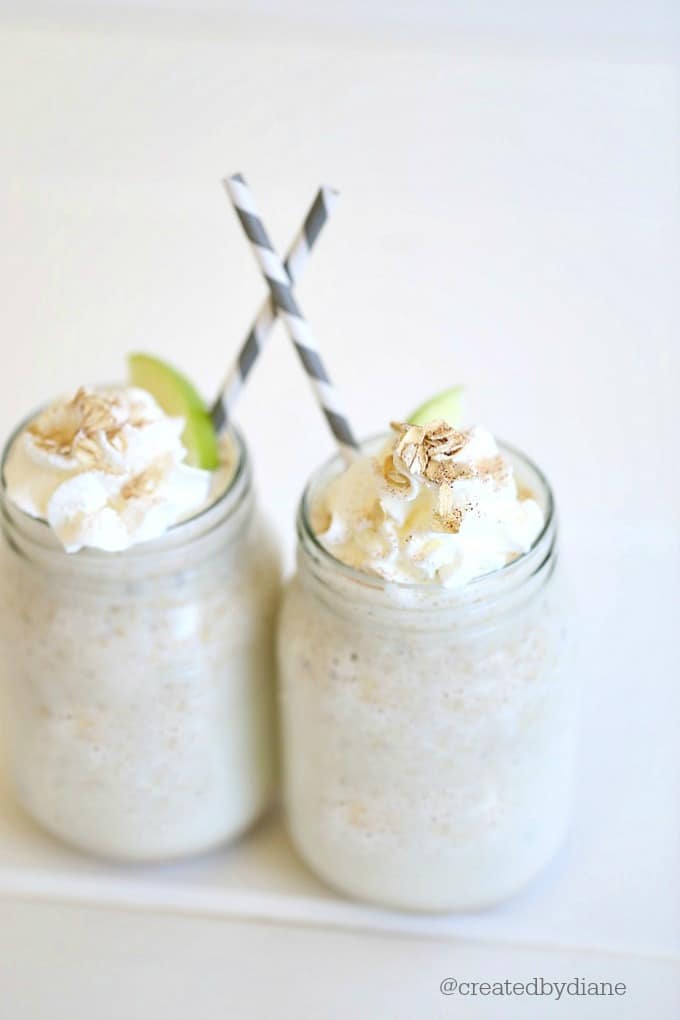 This Apple Cinnamon Oatmeal Smoothie from Created by Diane looks incredible!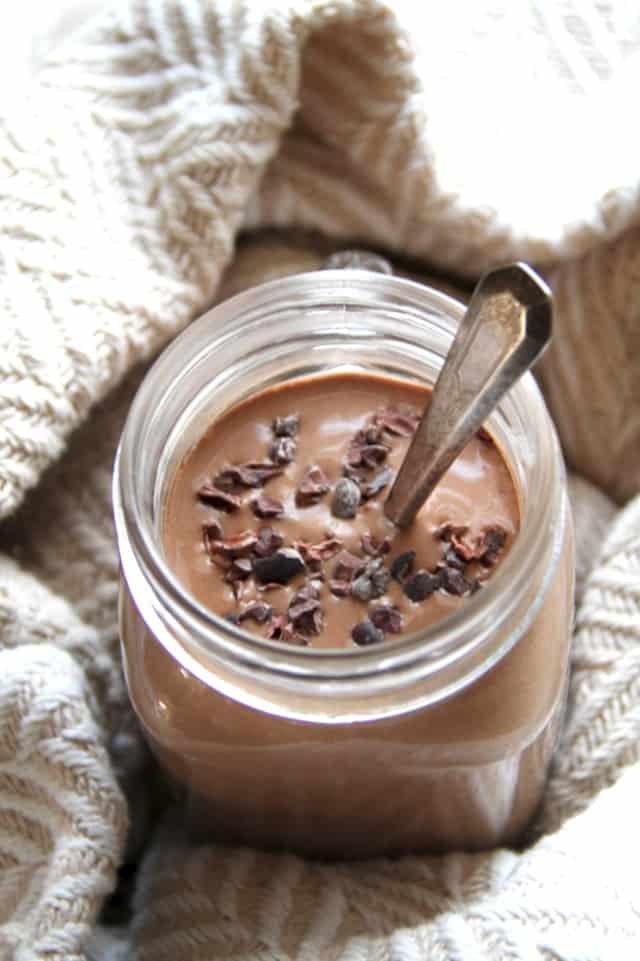 A hot chocolate breakfast smoothie? I literally can't think of anything better! From Running with Spoons
Homemade Orange Julius! Yes!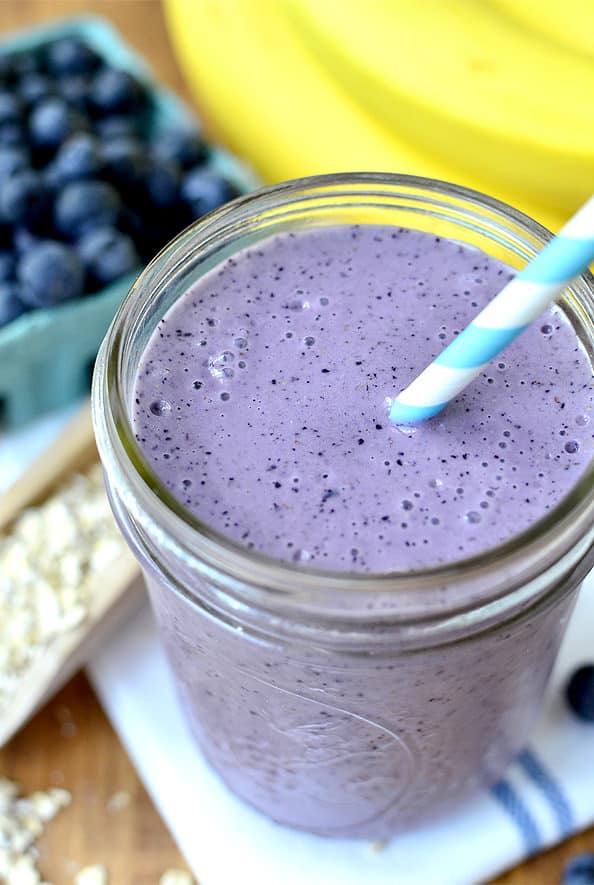 Okay a Blueberry Muffin smoothie sounds SO amazing! From Iowa Girl Eats!
LIKE THIS? PIN IT!