This simple Thanksgiving centerpiece is modern and elegant, and totally easy to do on a budget! I made this items from the dollar store or fall decor I bought on clearance!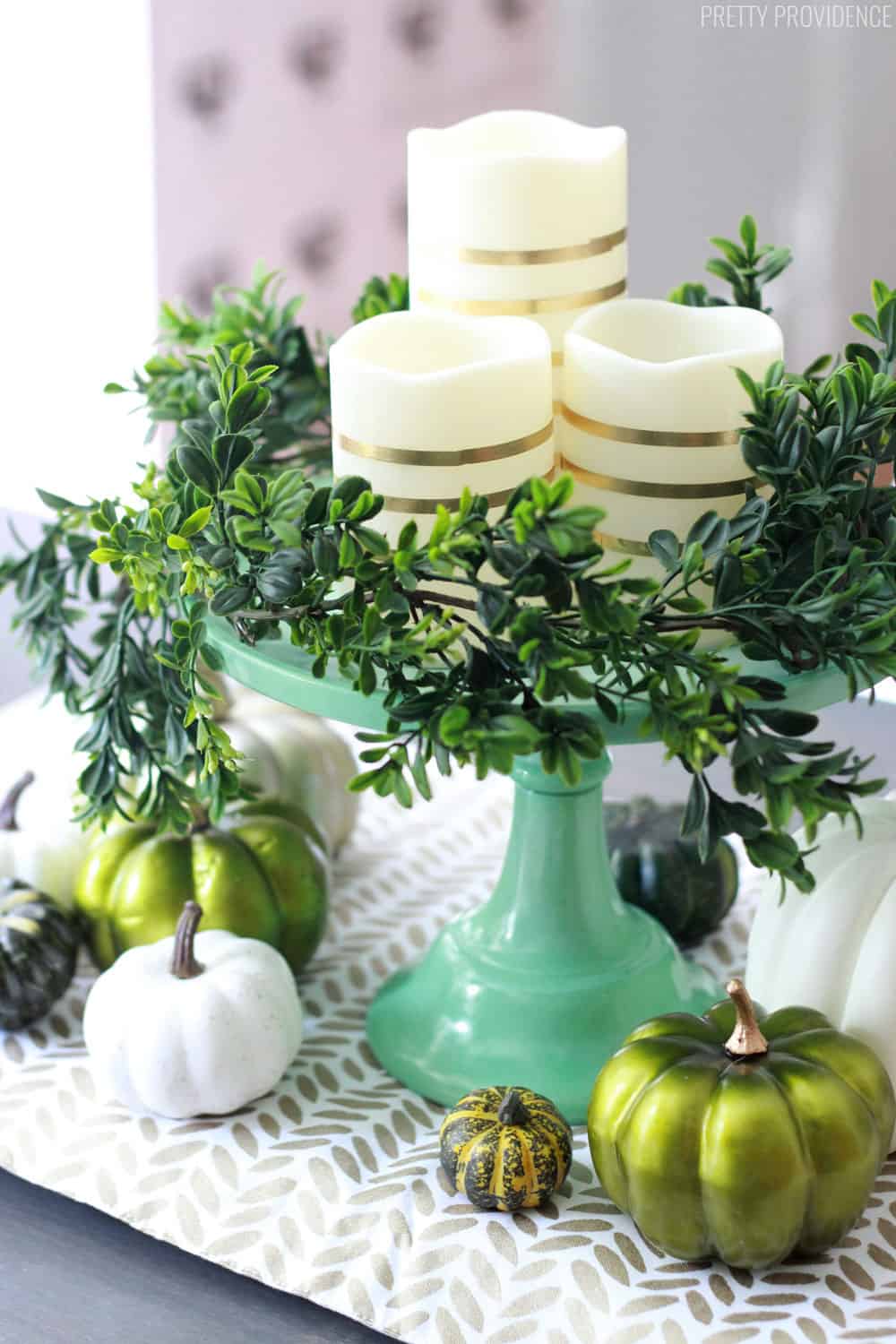 *this post contains affiliate links
Hey friends! I am so excited for Thanksgiving. With the holiday being less than a week away, I am cutting it close on sharing this simple centerpiece idea! I love a modern centerpiece, and usually I go with non-traditional colors for my Thanksgiving decor. My Green Jadeite Cake Stand is one of my favorite items I own for entertaining. I use it for centerpieces all the time! This year, I decided green and gold would be so pretty. I used some pumpkins and greenery I already had, and added a few things I got from the Dollar store to create this.
Dollar Store Thanksgiving Table Decor
The metallic green pumpkins are so pretty, I could not believe they were only a dollar a piece. I also got some $1 LED flameless candles and used thin gold washi tape to add stripes. I absolutely LOVE how they turned out! They definitely look like something that would cost more than $1, am I right?!
The other pumpkins I used are some that I've collected from craft stores over the years. Right now is a great time to buy them because they are usually 70%-80% off. The stores are trying to clear it out right before Thanksgiving!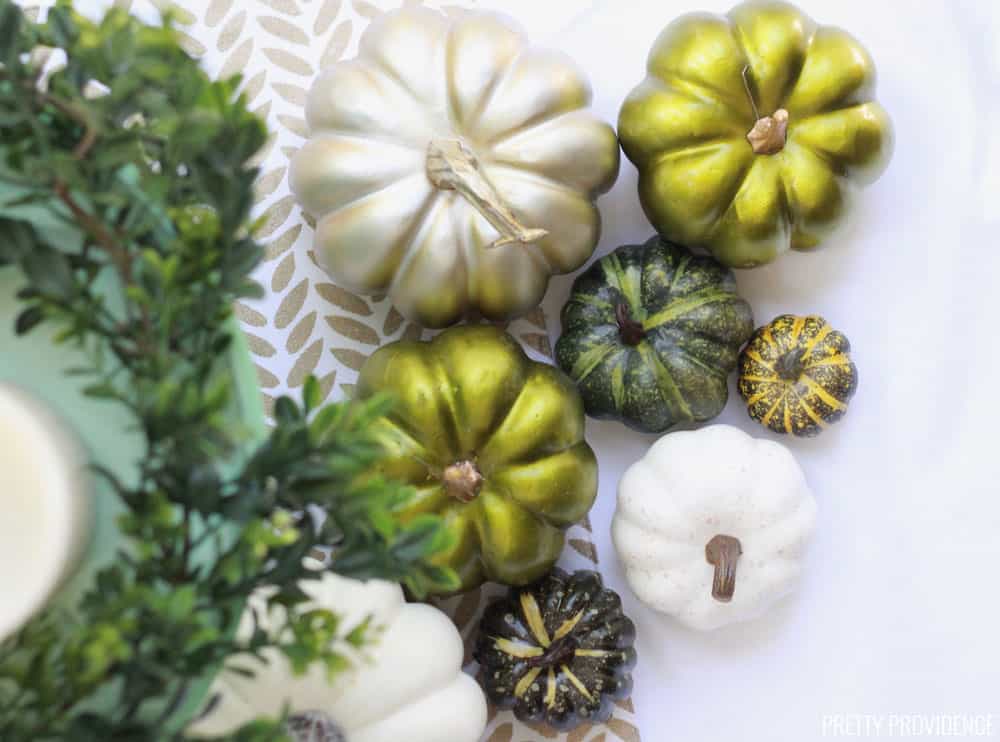 How to make this Thanksgiving centerpiece, step by step:
First, wrap gold washi tape around your candles.
Place the candles in the middle of a cake stand.
Then, wrap the greenery around the edges of it, secure it with floral wire.
Arrange pumpkins around the base of the cake stand.
You're done! I also used a placemat under the cake stand, but that's totally optional.
See? Having elegant Thanksgiving table decorations can be simple and inexpensive!
Make sure you check out our other Thanksgiving table decor ideas:
Thanksgiving Turkey Place Setting for Kids
Free Thanksgiving Dinner Printables
Floral Fall Centerpiece
Pumpkin and Succulent Centerpiece
Water Marbled Pumpkins
and lots more Thanksgiving Table Decor Ideas