These Thanksgiving table decor ideas are too good! Whether you like a traditional table or want to try out something modern and colorful, these ideas are sure to get your creative juices flowing!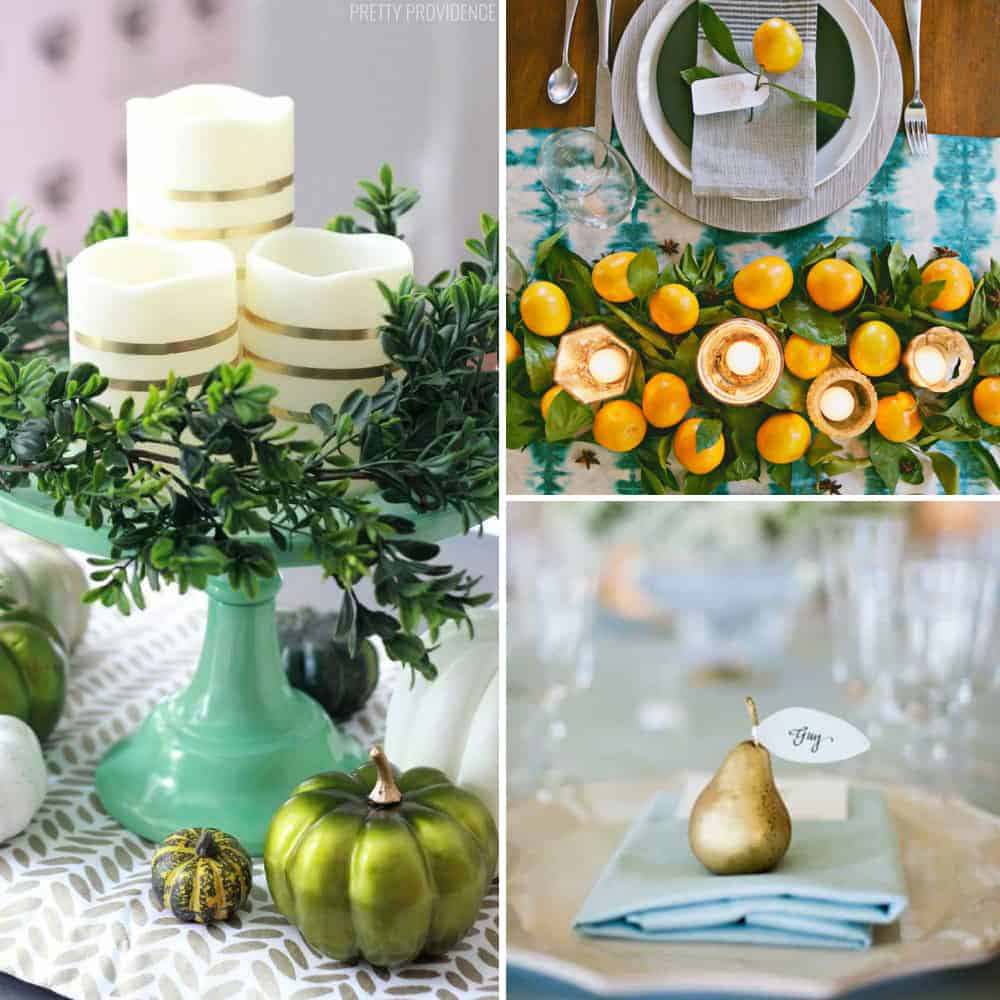 Today I'm excited to share some of my favorite Thanksgiving table decor ideas. Whether you want to go with a Fall Flower Arrangement, something more modern like Pumpkins and Succulents, or a kid-pleasing Turkey Treat Bowl, we have tons of ideas here.
I have hosted Thanksgiving for the past few years and I love doing it! The table decor is always fun to plan and I'm always looking for new ideas.
Pro Tips for Thanksgiving Table Decor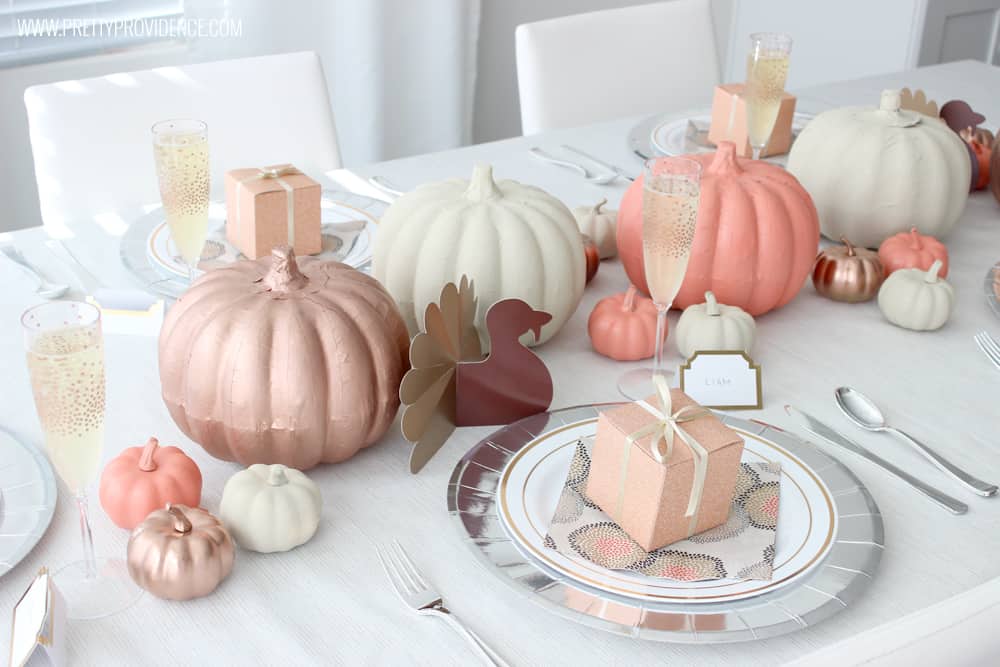 Fully set the Thanksgiving table and figure out the decorations at least a week in advance.
This way in the rush to make all the food and host guests, you don't have to think about it again until it's time to set the table on Thanksgiving!
You may also want to check out these Pro Tips for Hosting Thanksgiving and Tips for Hosting Guests on a Budget. For menu ideas and more decor inspiration check out our Thanksgiving page!
Have you ever hosted Thanksgiving? Any tips for me?!
Thanksgiving Table Decor Ideas
Centerpieces
The centerpiece is a big deal when it comes to Thanksgiving table decor! I like to go with something big, that really makes a statement for such a special occasion.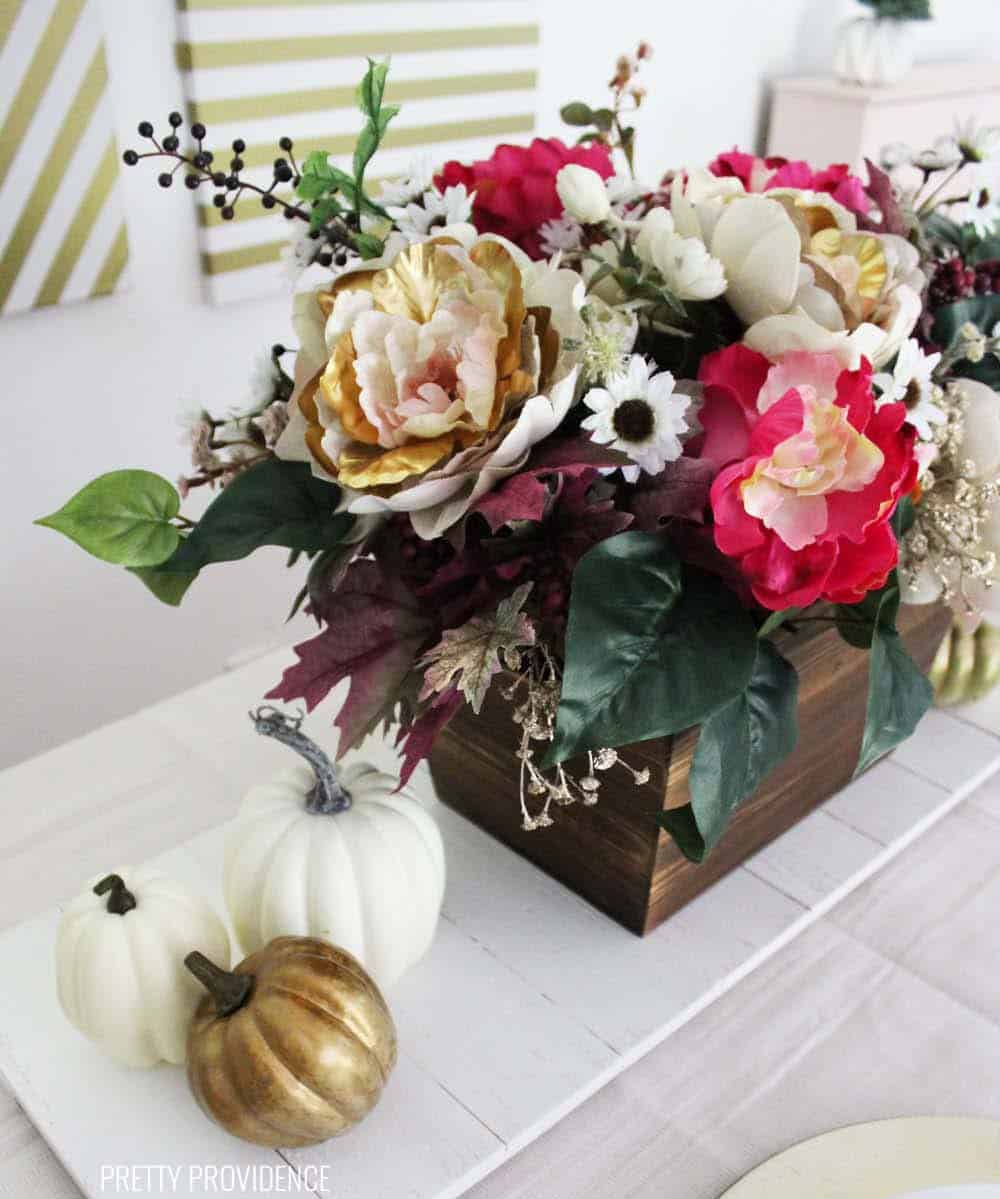 Use non traditional colors for your table like pink, gold and white! This easy floral centerpiece is gorgeous!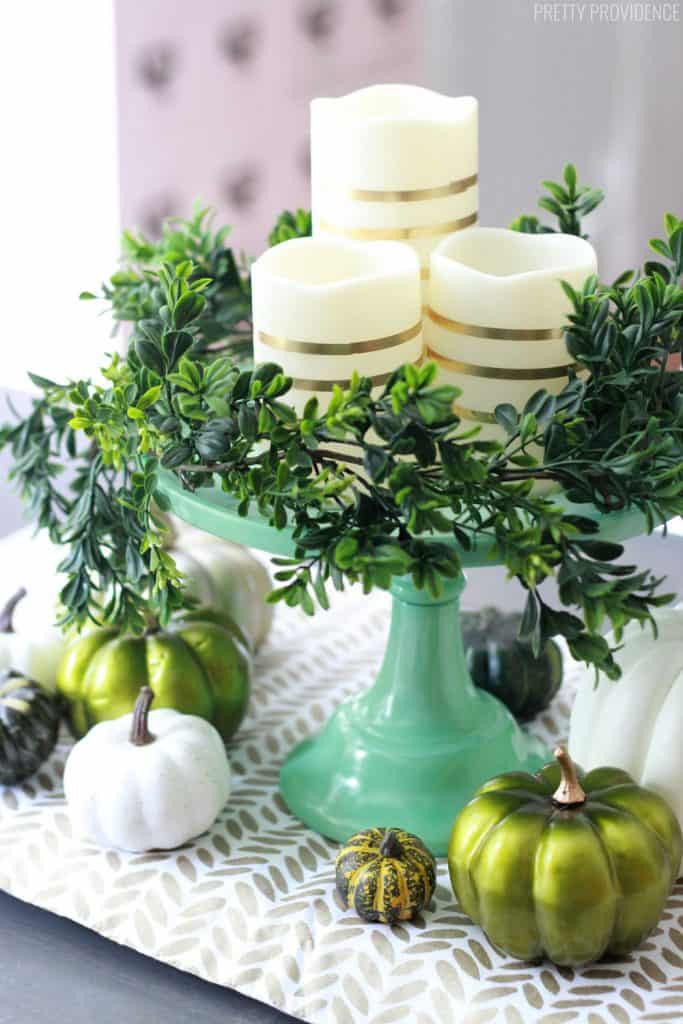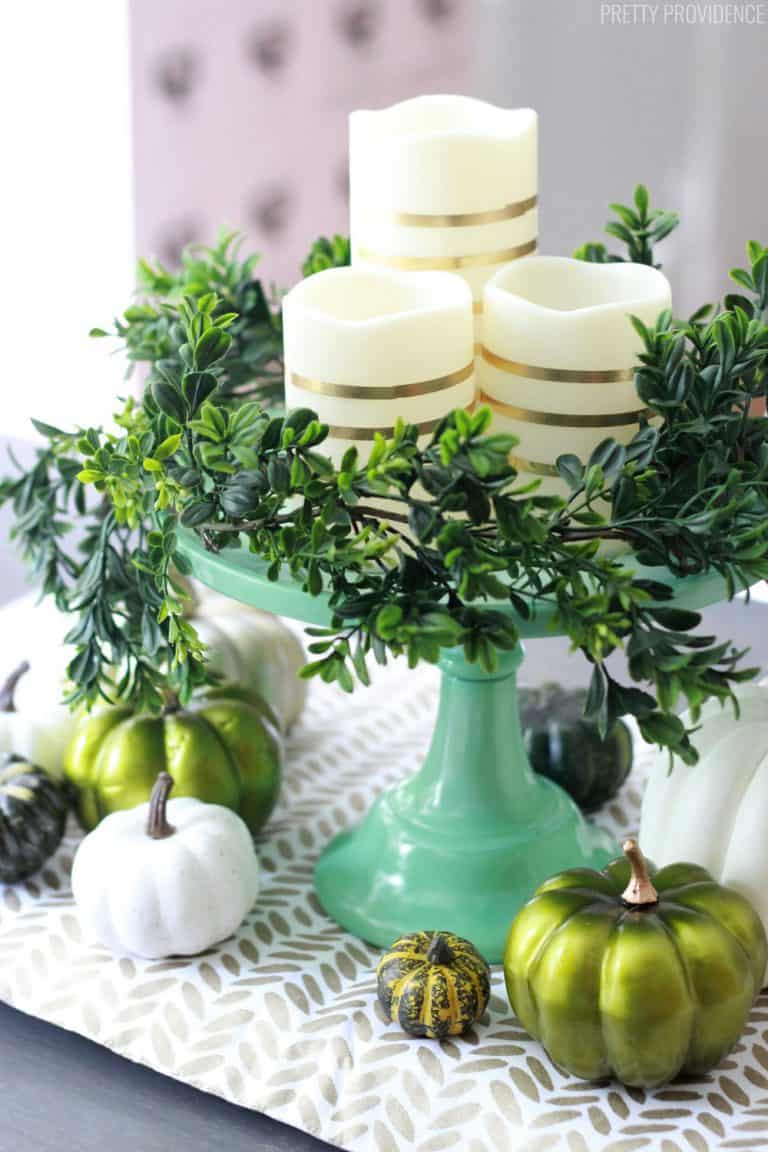 Our modern candles on a cake stand centerpiece is SO easy and made with dollar store items!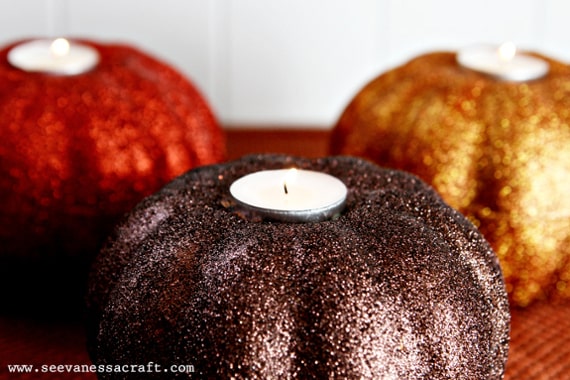 When in doubt, glitter. These Glitter Pumpkin Candles are so glam!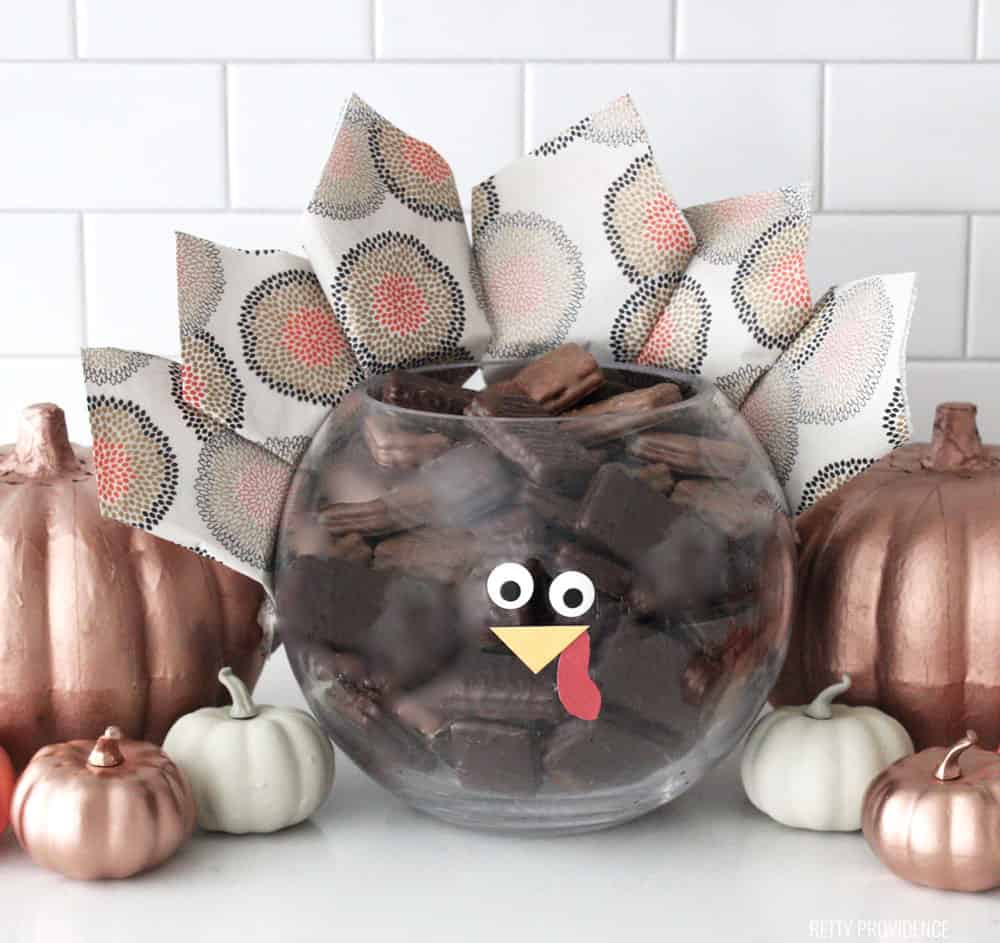 This Turkey Treat Bowl is soooo fun and you can put whatever you want inside it! We are partial to Tim Tams.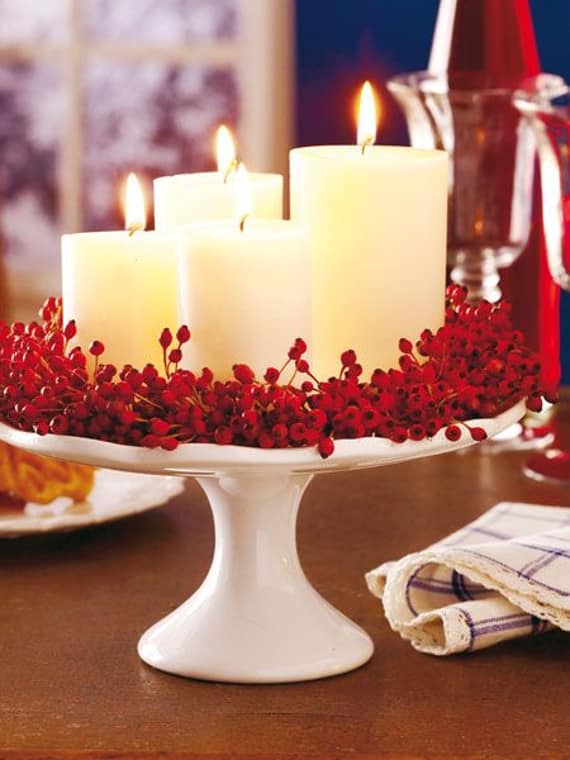 Repurpose a few items from around your house to make this cute Candles on a Cake Stand centerpiece.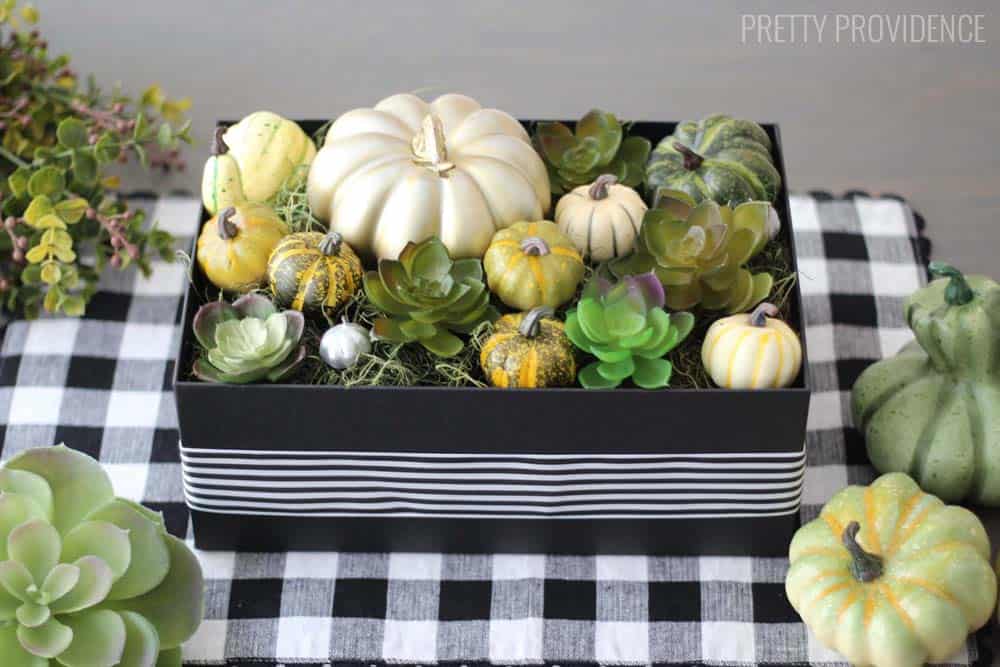 Two of my favorite things, pumpkins and succulents, come together in this simple yet gorgeous modern Thanksgiving centerpiece!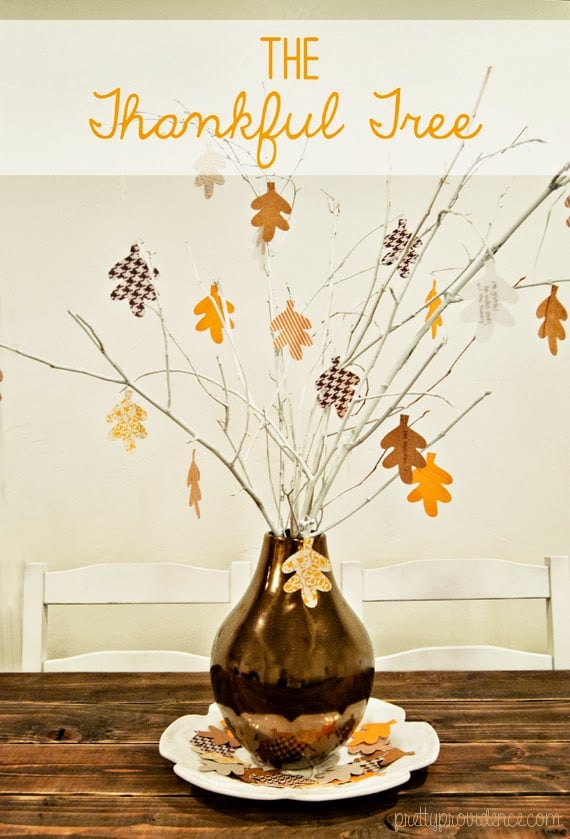 Consider what you're thankful for all month, then use your Thankful Tree as a centerpiece on Turkey Day!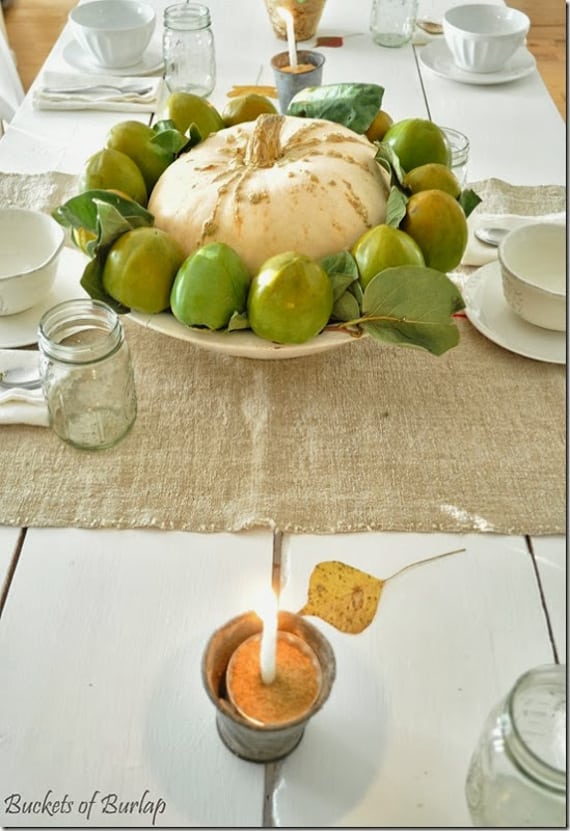 All you need to make this Persimmons Centerpiece are Persimmons, a Pumpkin and a large bowl of fruit!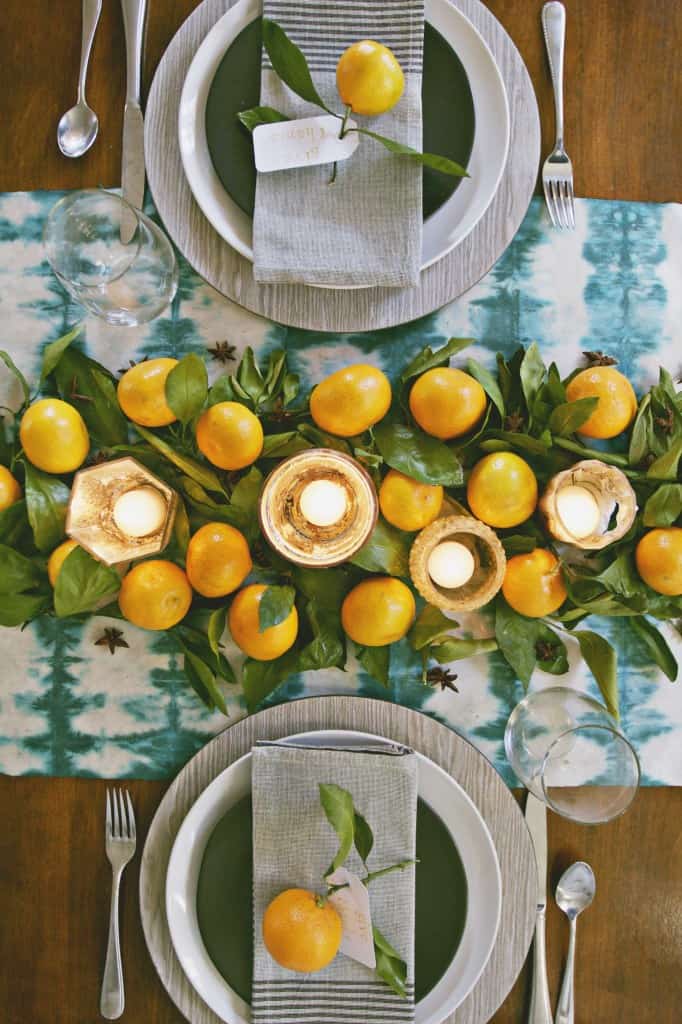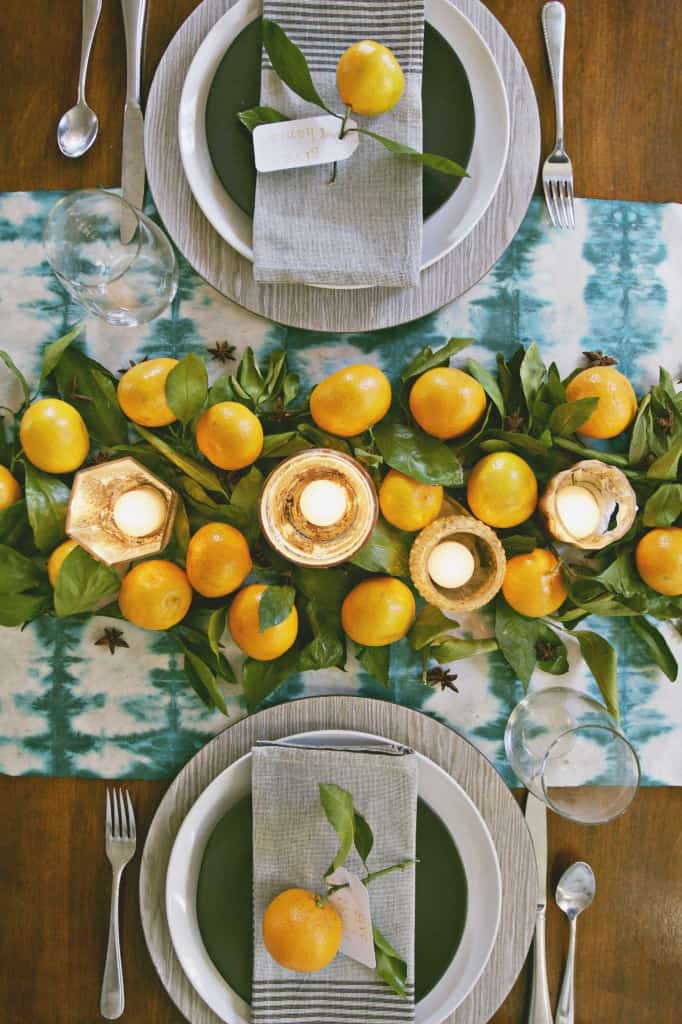 This Modern Thanksgiving table setting by Annabode is so gorgeous. I absolutely love the color scheme!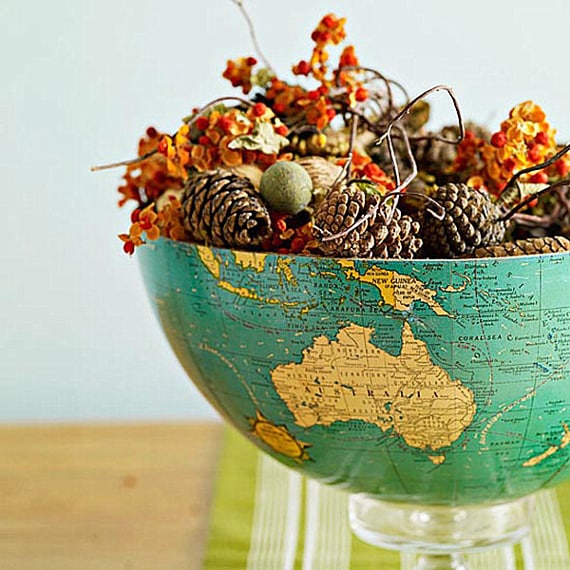 A Globe Centerpiece is so unique and so gorgeous.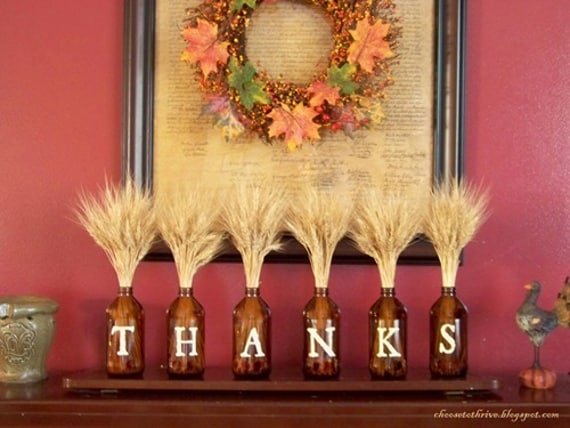 Thanks Jars can be placed up on your mantle, on the tabletop, or both!
Thanksgiving Table Decor Details
When it comes to decorating the table, it's not just the centerpiece that matters. The little details matter too, like place cards, greenery, place mats, and so on.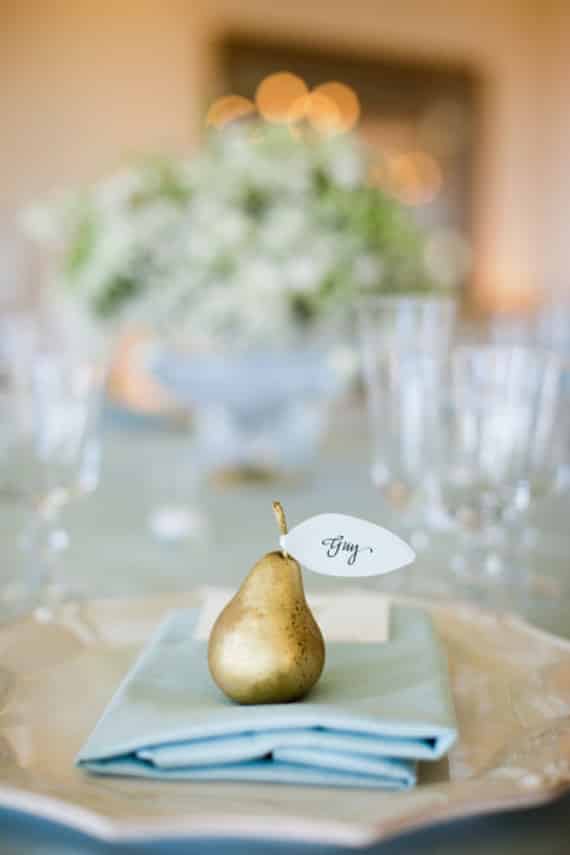 This Golden Pear Place Setting is so pretty.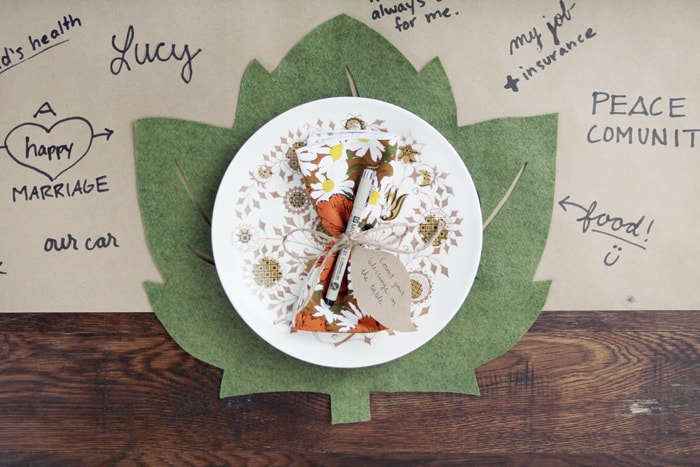 I love the simplicity of these DIY Felt Placemats + Count Your Blessings Tablecloth. The idea of a kraft paper tablecloth would make cleanup that much easier!
Absolutely love the dimension of these Alphabet Soup Placecards! (Put a bird on it.)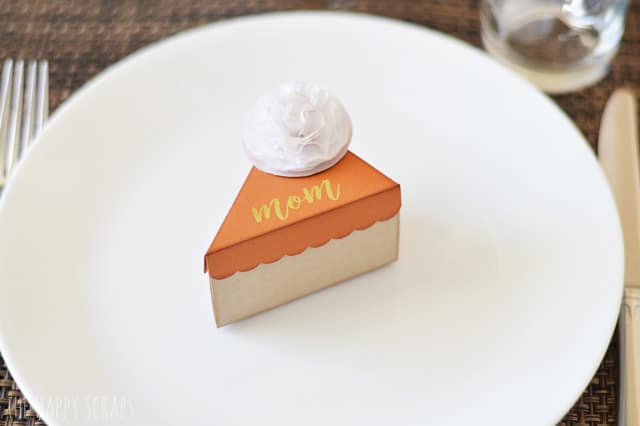 These Mini Pie Box Place Cards from The Happy Scraps are too fun. I love that if you put them together it makes a whole pie!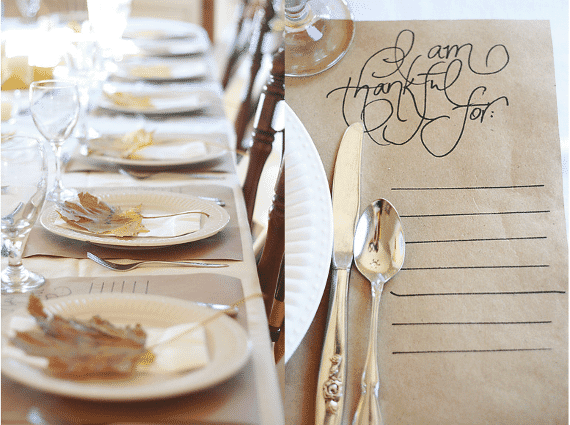 These pretty Hand Lettered Thankful Placemats are quick and easy (getting my handwriting that nice might take me a few tries!)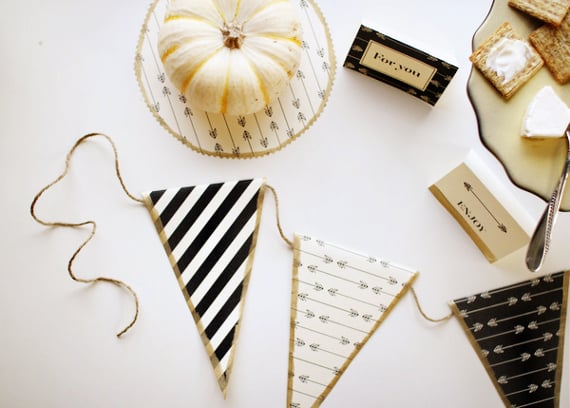 Loving these Free Thanksgiving Party Printables that can be used all over the table!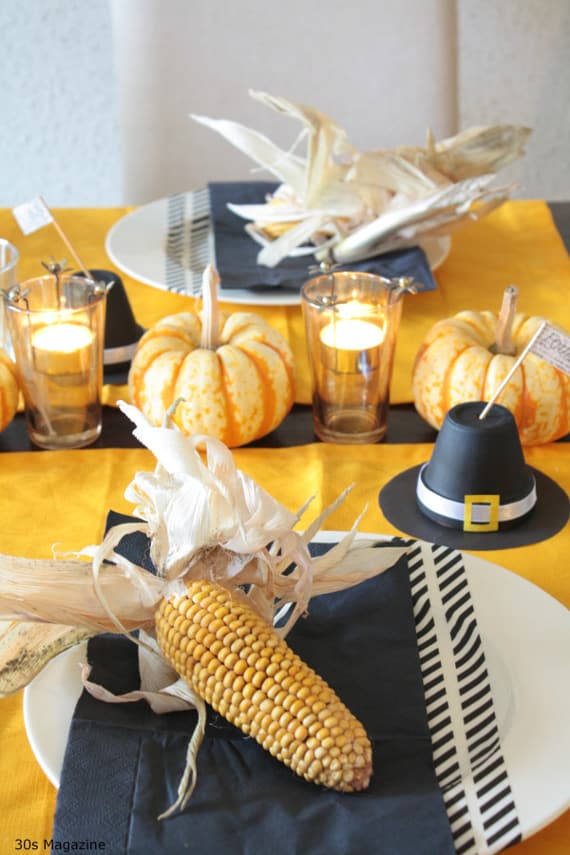 Little Terracotta pots turned Pilgrim Hat Place Cards! We also love the simple corn husk on each plate.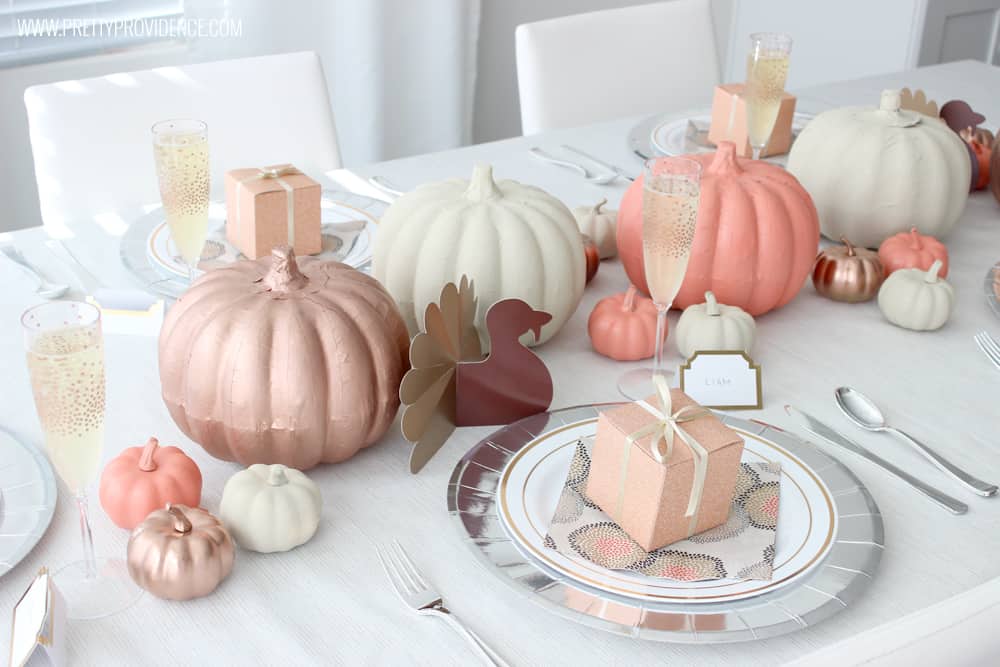 Paint pumpkins in your favorite color scheme for classic and beautiful Thanksgiving table decor!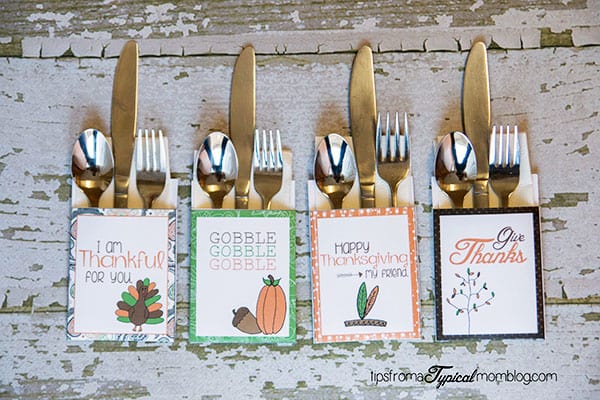 For a really budget-friendly option, these Free Thanksgiving Dinner Printables might just do the trick!
Thanksgiving Place Settings
Place settings are one detail that if done right, will make your table look super classy. The secret is layering! You want to have at least two layers, made up of place mats or chargers, plates, and something on top of them – whether that is a napkin, a place card, or another small and pretty detail.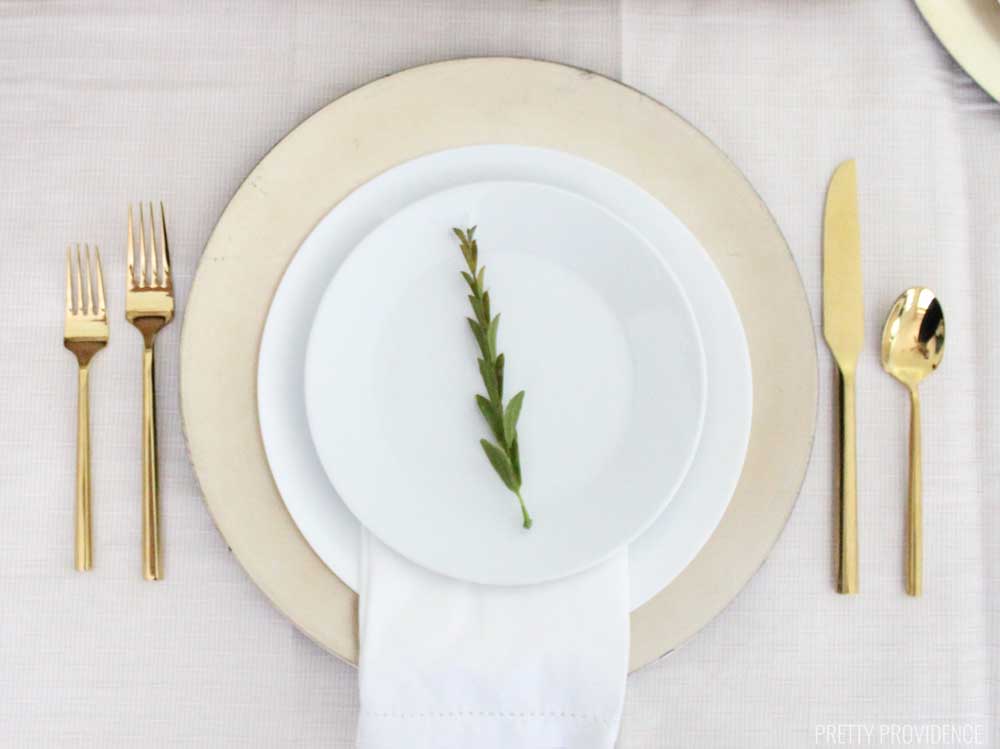 This gold Thanksgiving Table Setting is simple, elegant and PERFECT.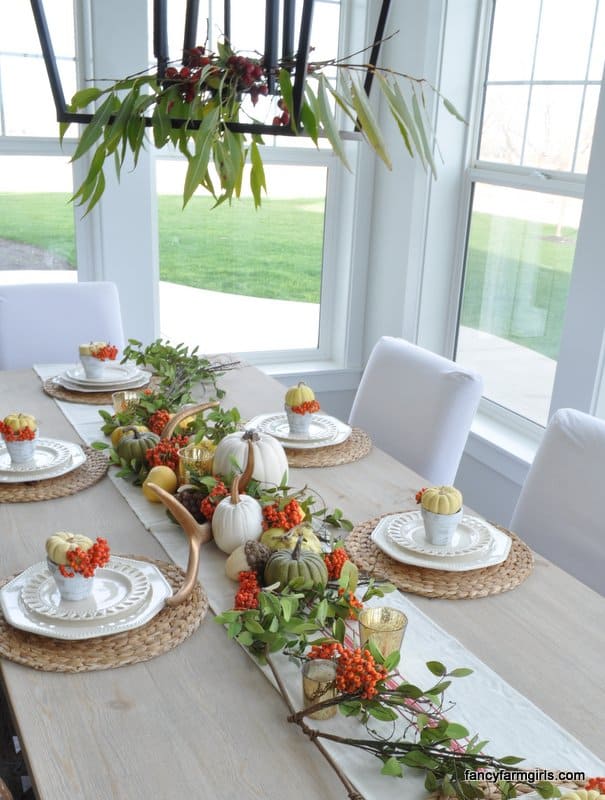 This simple orange berries table scape from All Things Thrifty is gorgeous!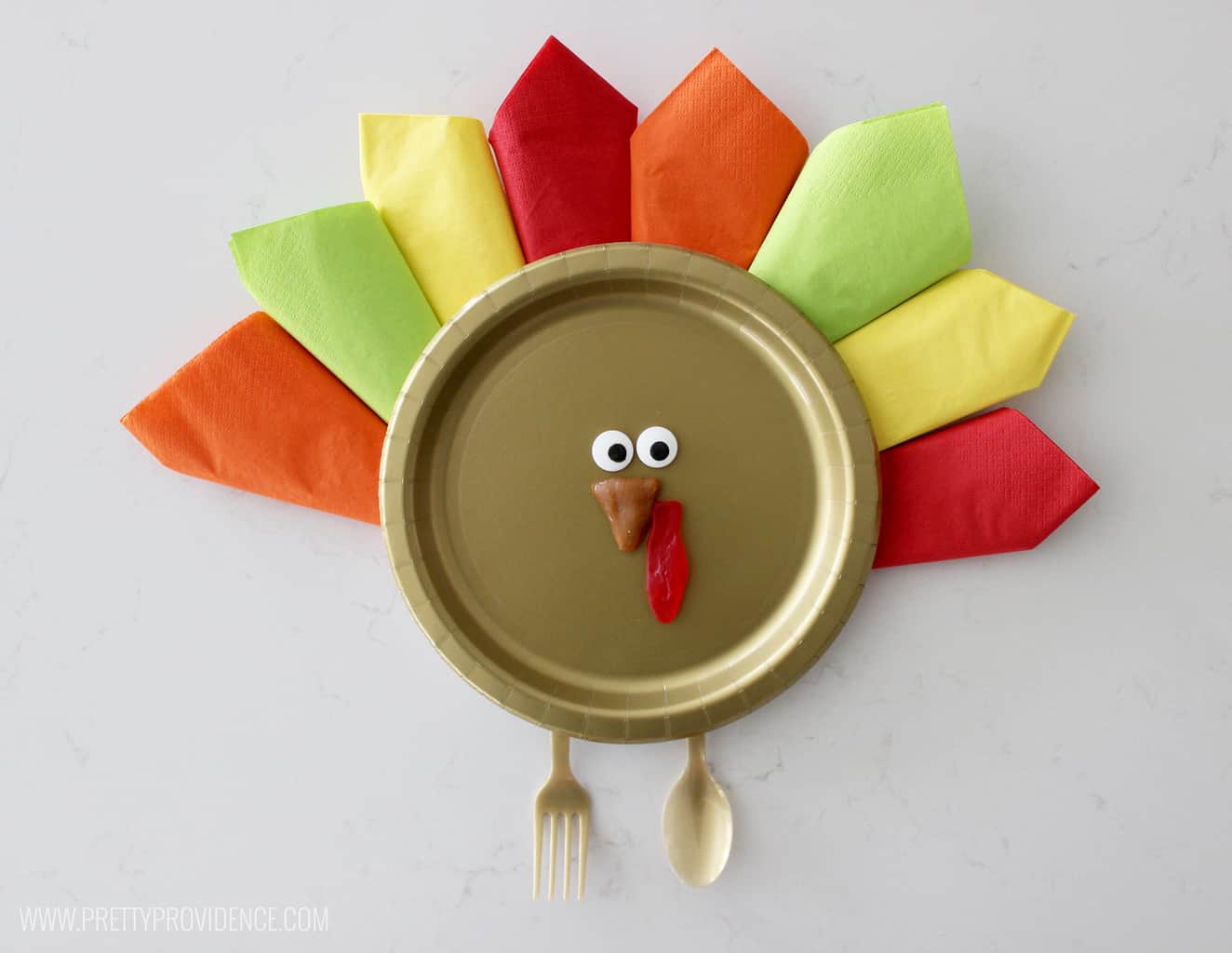 Our kids Thanksgiving Turkey place setting is easy and cute! It's super easy to make, too.
I hope this gave you as much inspiration as it did me. It's not going to be easy deciding how to set the table, I love them all! Do you have a favorite?
This post was originally published in October 2013, and has been updated with new photos, ideas and information.