Looking for healthy meals to add to your meal plan!? You'll definitely find something good here!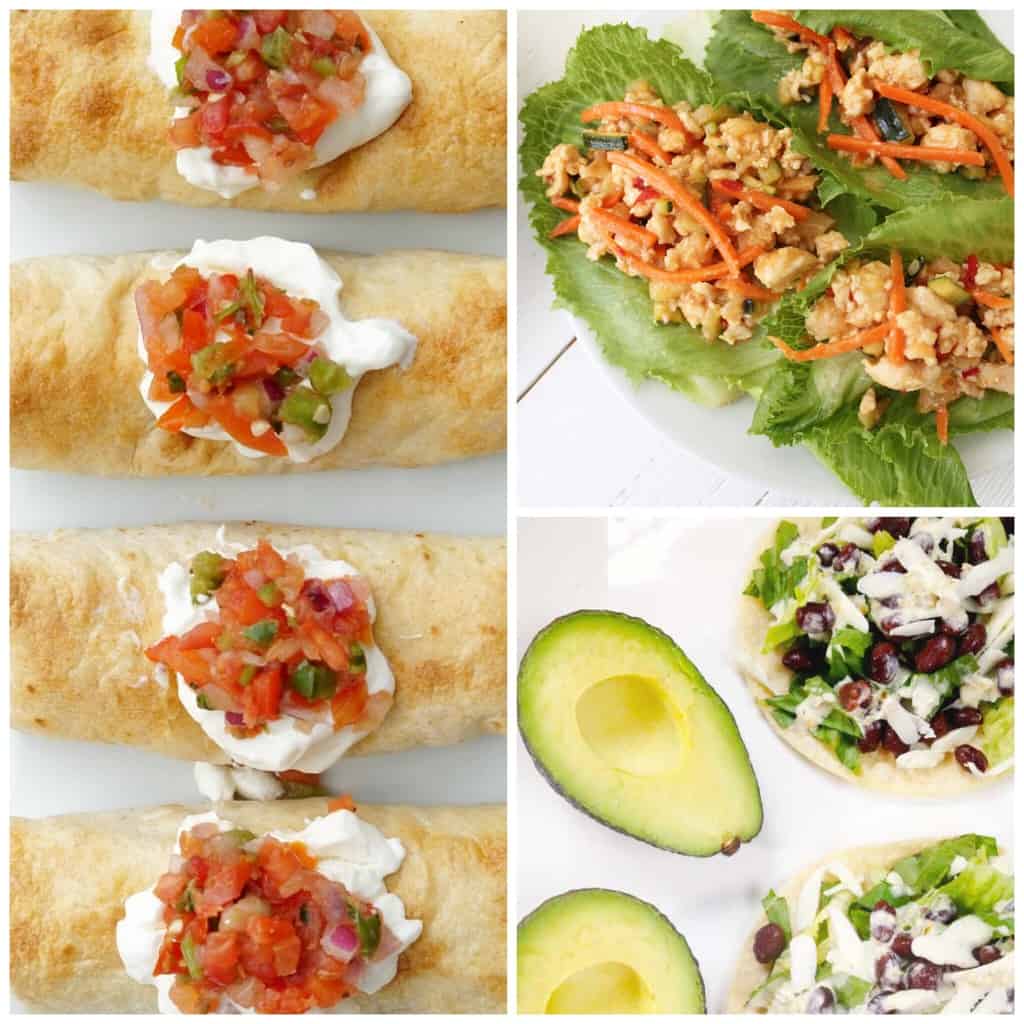 Planning healthy dinners that are quick and easy should not be boring! There are so many great ideas out there, we've collected 50 of our favorite low-carb, veggie, and low calorie dinners that will knock your socks off! These are some of the most flavorful, colorful, guilt-free dishes on the internet.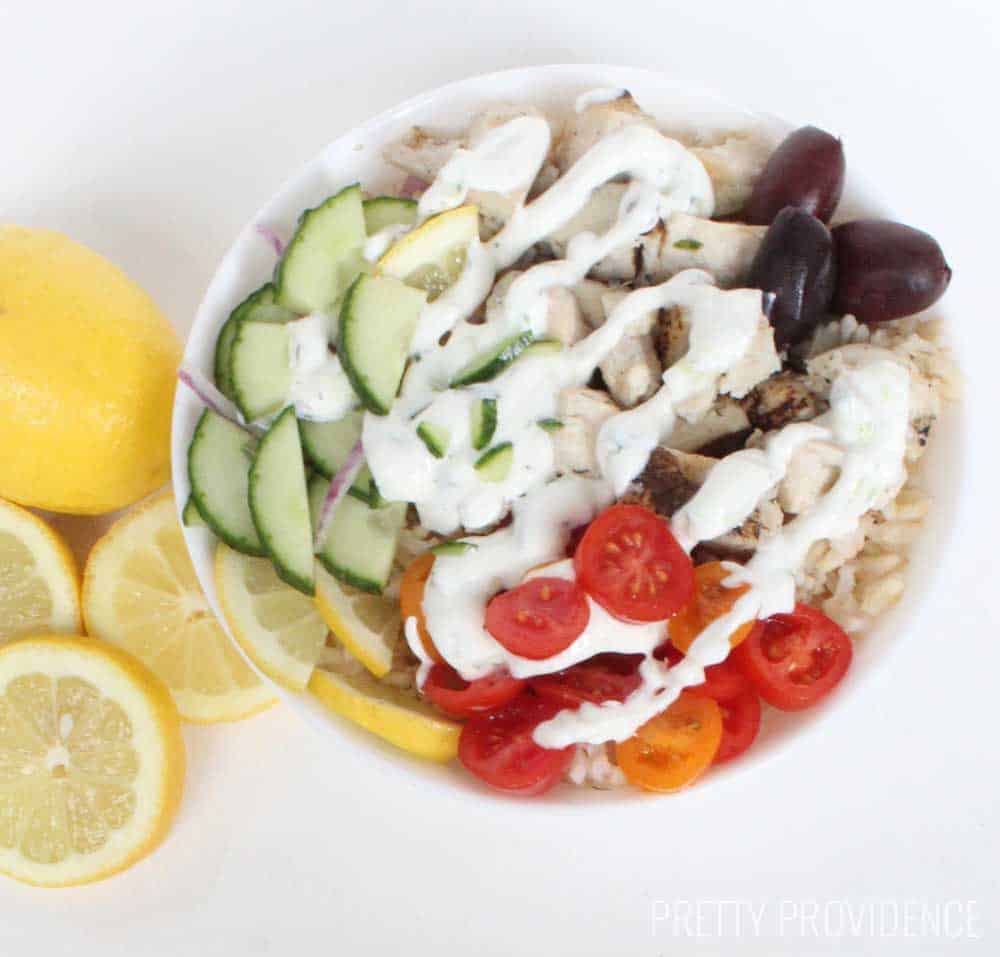 Our Healthy Greek Chicken Bowls are such a good way to put together a quick healthy dinner.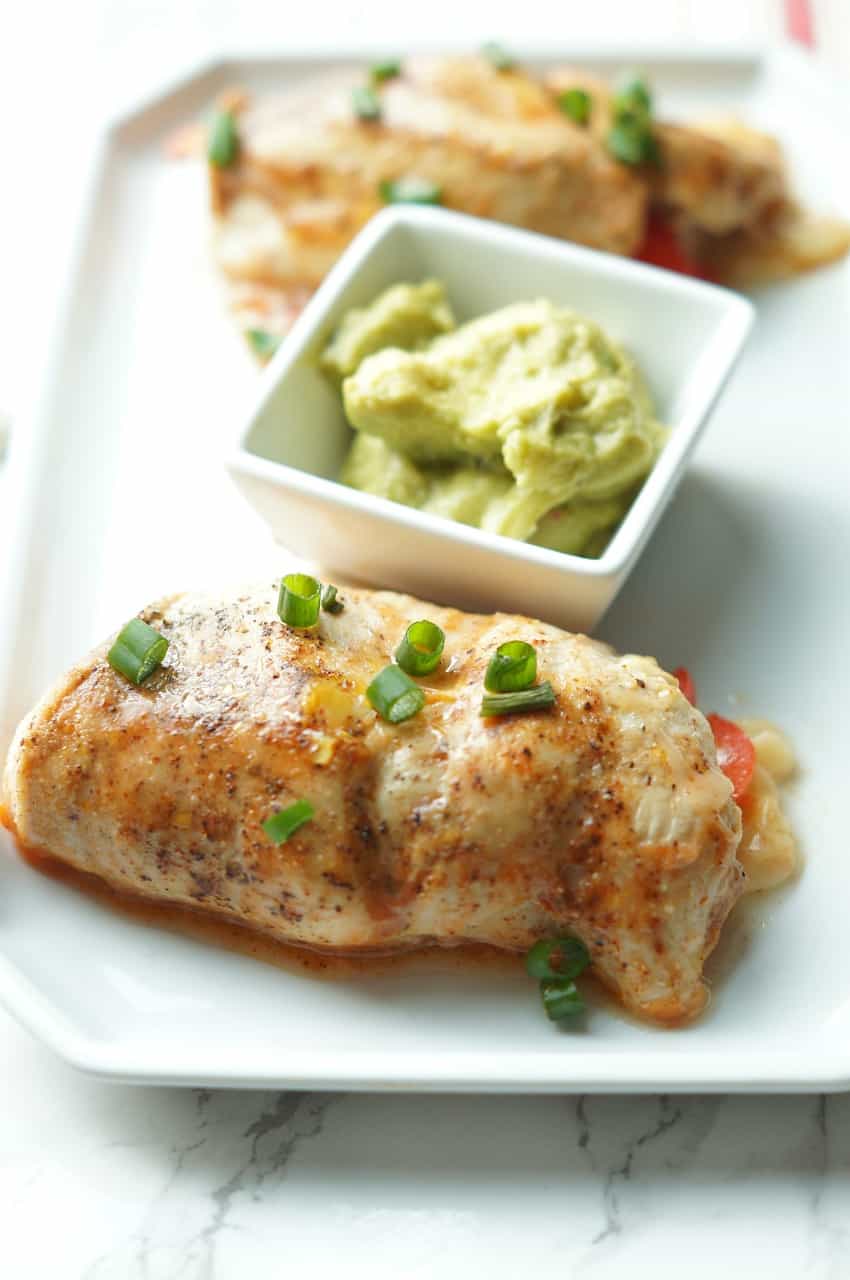 Look at how gorgeous this Healthy Fajita Stuffed Chicken is? All the mexican goodness without all the carbs.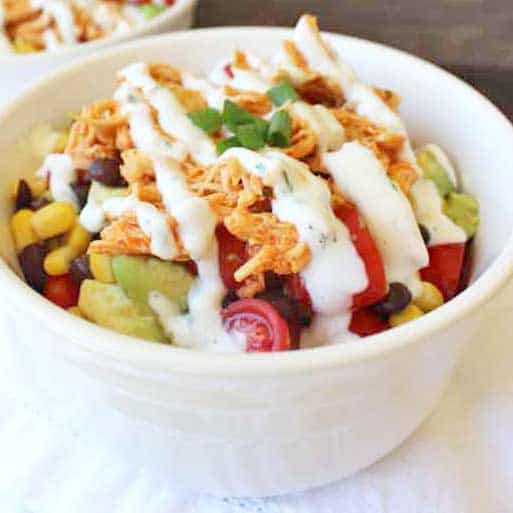 Yes it's another bowl, but it's so easy and there are so many things you can do to mix these up! our Healthy Buffalo Chicken Bowls are so great.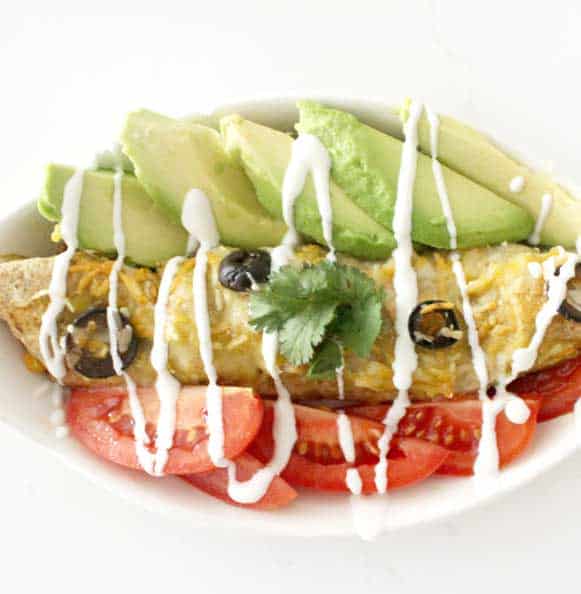 Why is it so easy to make mexican food healthy? These Healthy Chicken Enchiladas are another great option.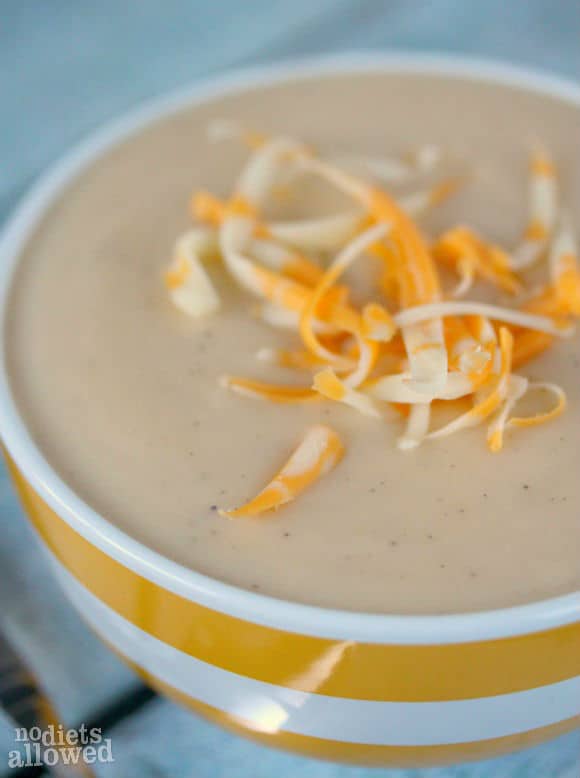 This Creamy Potato Soup looks so tasty!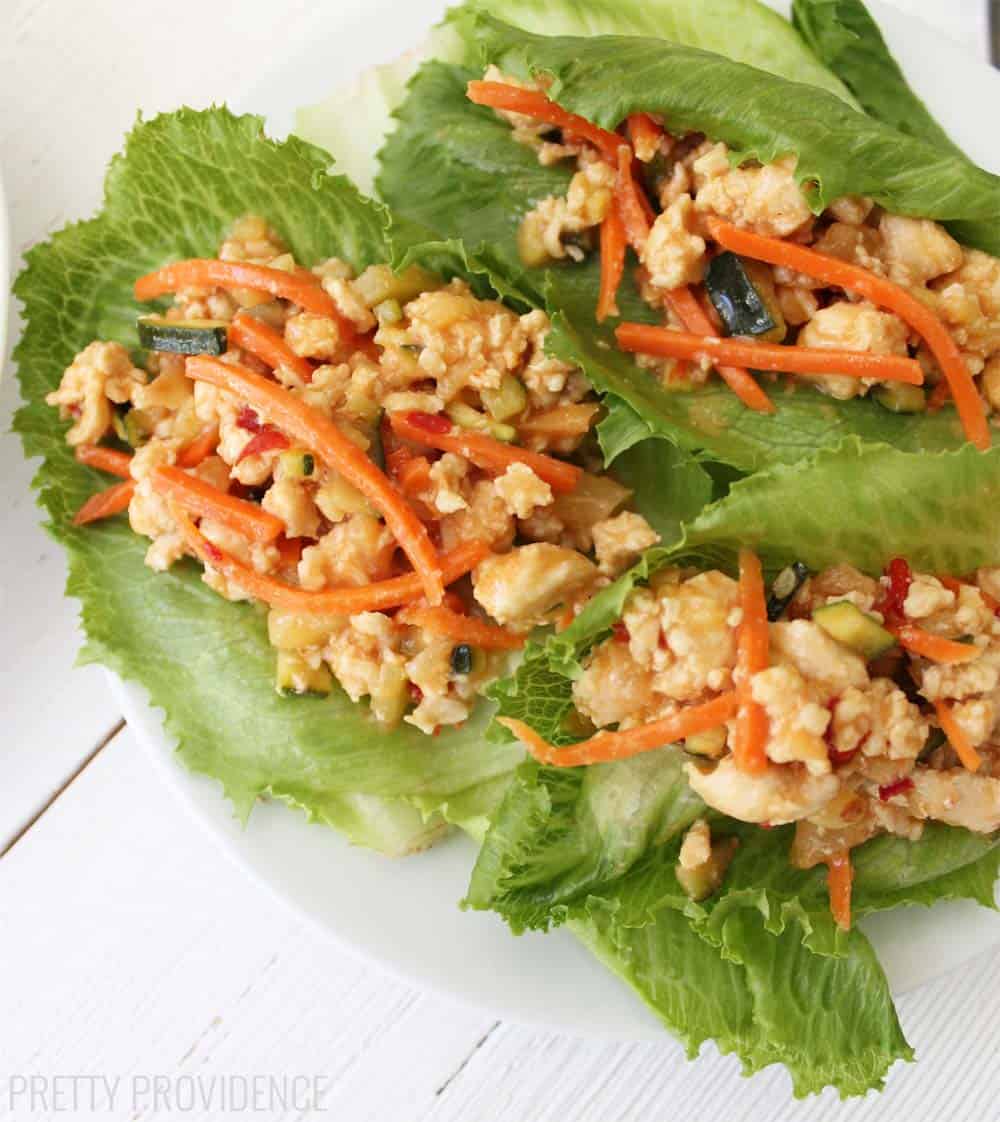 Thai Chicken Lettuce Wraps . Lettuce wraps are an awesome way to make something quick and healthy, and the Thai flavors in this dish will stand out!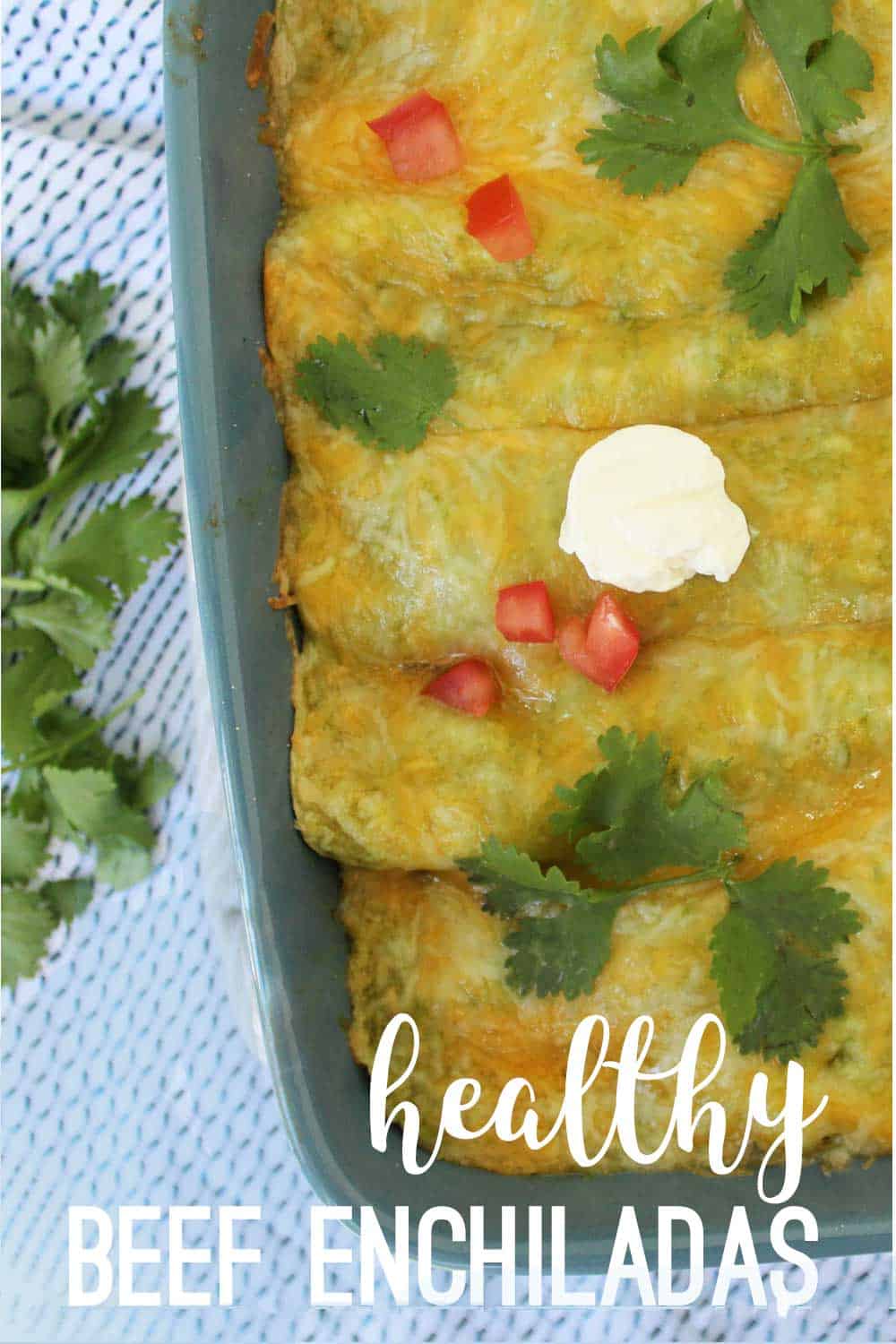 Healthy Beef Enchiladas look so delicious. Easy and full of so many tasty veggies and flavors.
Want to make Chimichangas healthy? stuff them full of delicious veggies and BAKE them! These Baked Chicken and Vegetable Chimichangas show how the magical transformation takes place.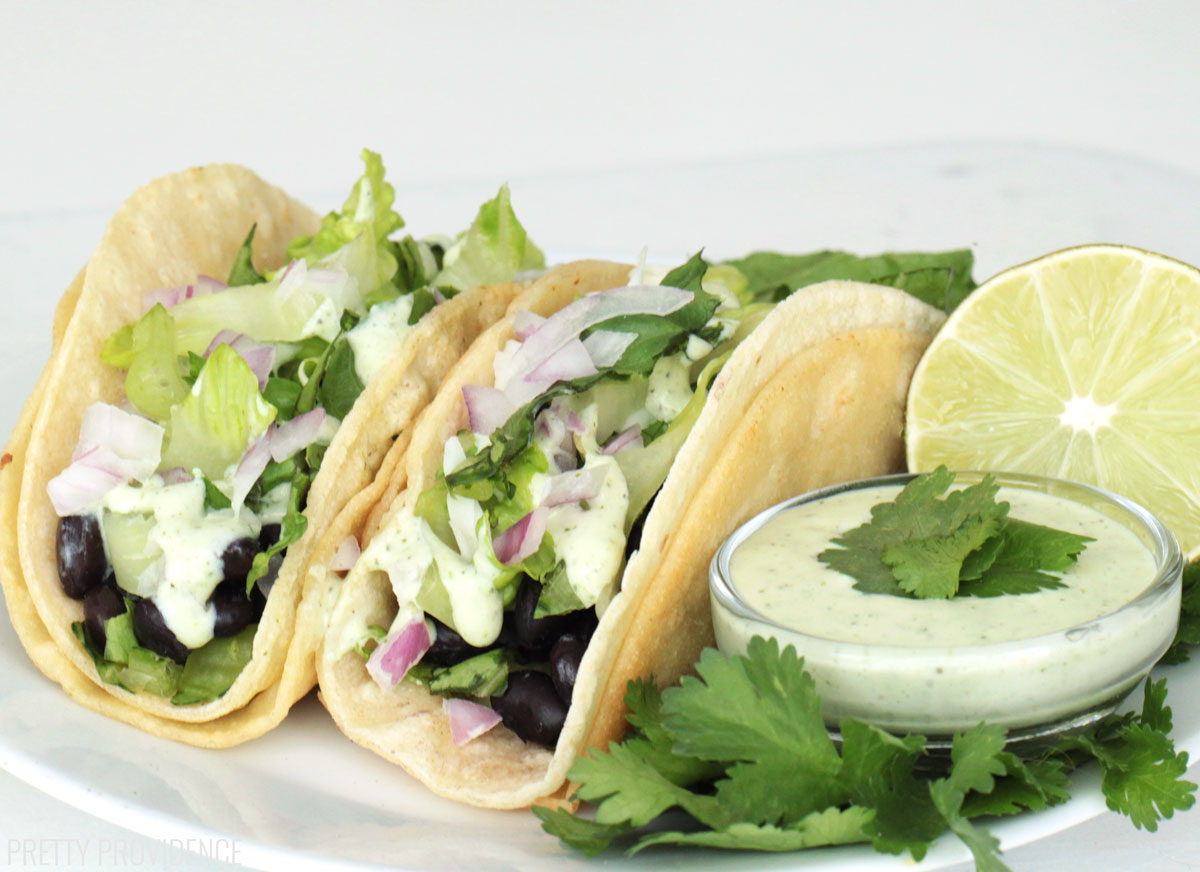 Black Bean Tacos look so delectable. Not only are they meatless, but with a lighter ranch dressing, they're full of so many good healthy things!!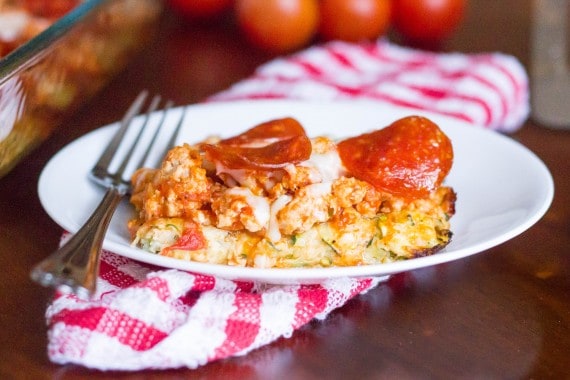 Ok. Pizza without all the bad stuff. This Zucchini Pizza Casserole from Kendra's Treats makes everything better.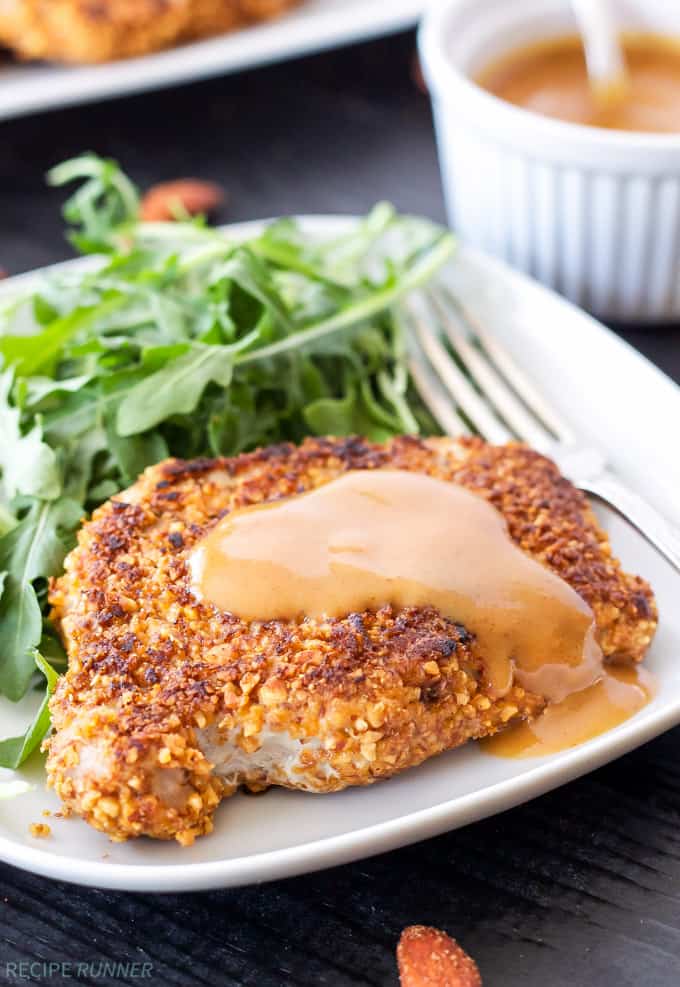 Sometimes with healthy foods, you sacrifice flavor. That is NOT the case with these Sriracha Almond Crusted Pork Chops with Spicy Honey Mustard Sauce from Recipe Runner. They look FLAVOR PACKED!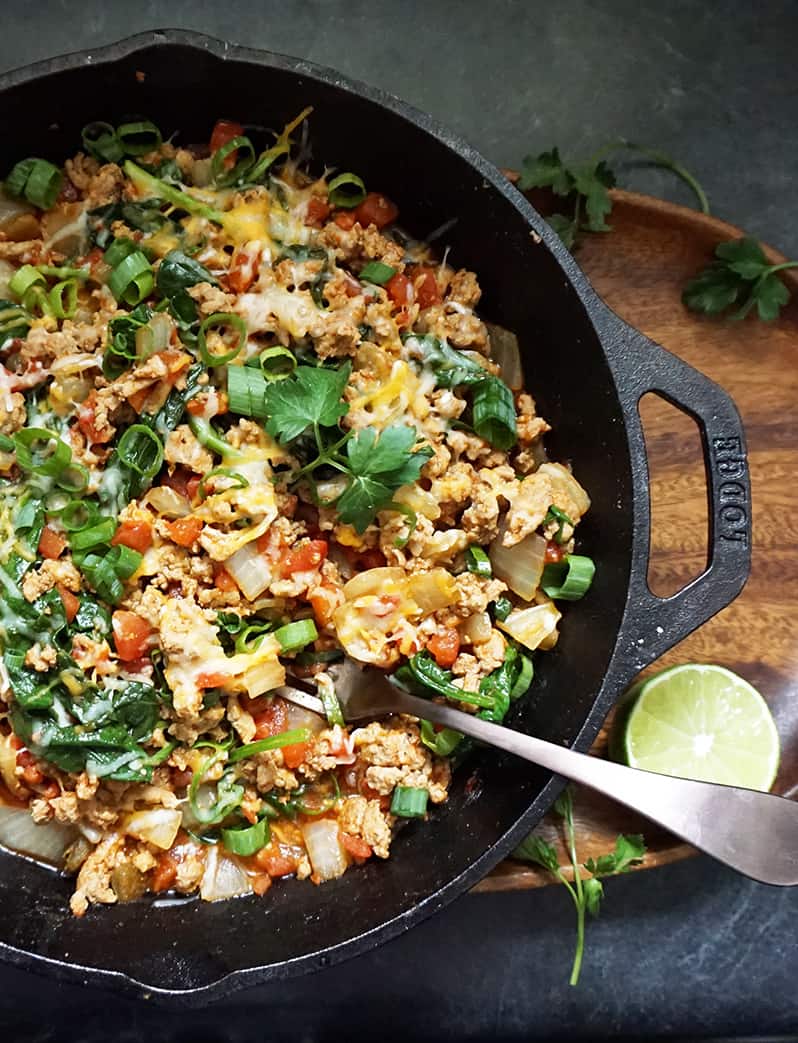 Taco Tuesday anyone? This Turkey Taco Skillet from Bijoux and Bits is full of so many good things, your tastebuds will love it and it will make your body feel SO good!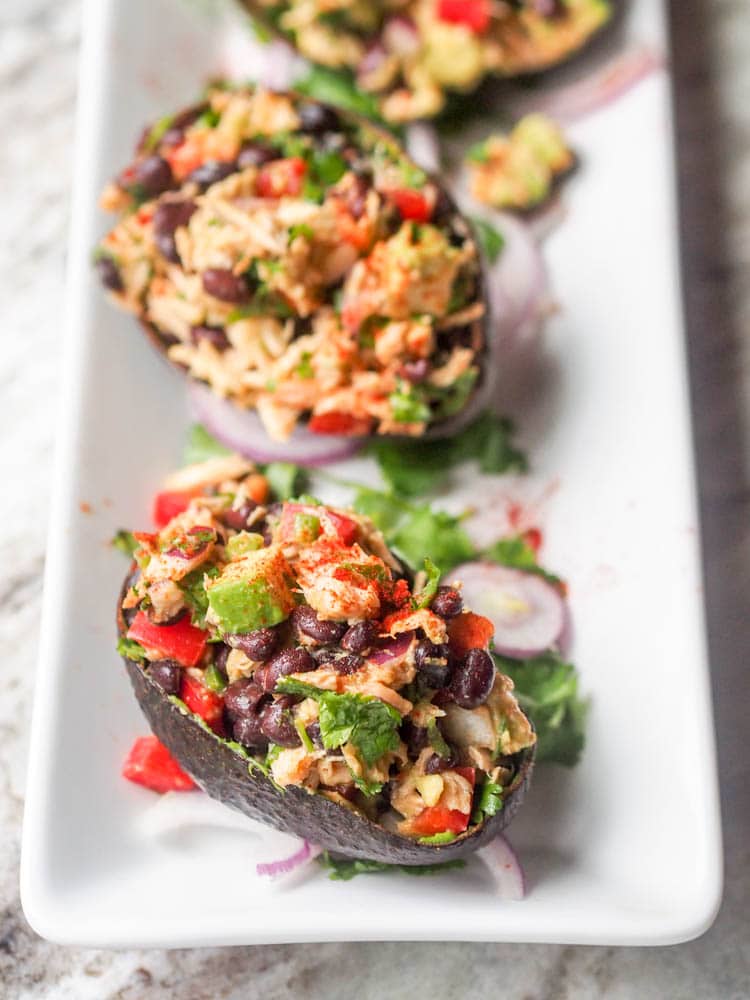 Isn't that the prettiest tuna salad you ever saw? I almost couldn't believe that Quick Mexican Tuna Salad from Avocado Pesto is actually made from canned tuna.
Ok, it's time we as a society got over our tofu-phobia. Once prepared properly, it is SO cheap and a sponge for whatever flavors you decide to use! And these Mango Coconut Tofu Bowls from Budget Bites look like the perfect mix of flavors to soak into all that tofu.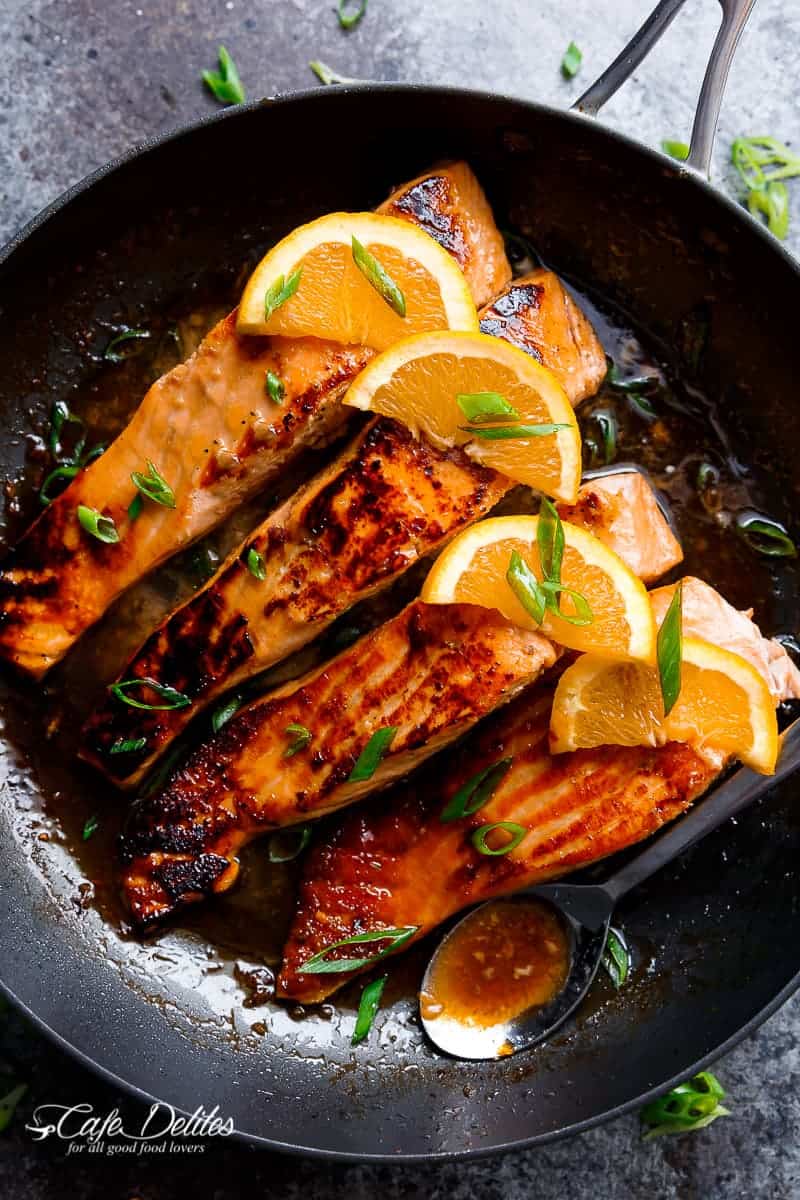 This Crispy Honey Orange Glazed Salmon from Cafe Delites is making my mouth water already. Doesn't that look like something you'd get at an expensive restaurant?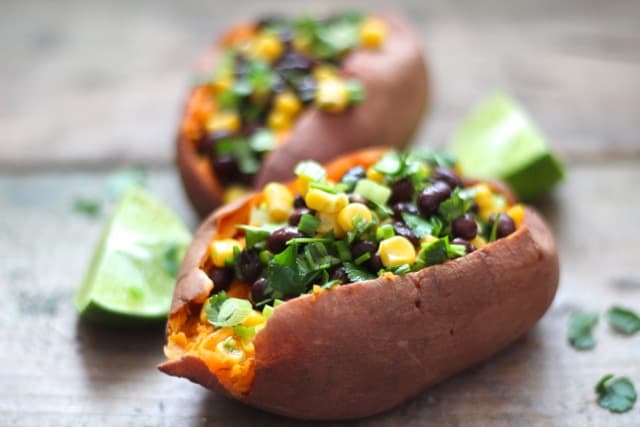 These Sweet Potatoes Stuffed with Chipotle Black Bean and Corn Salad Alaska from Scratch look so delicious you wont even miss the meat.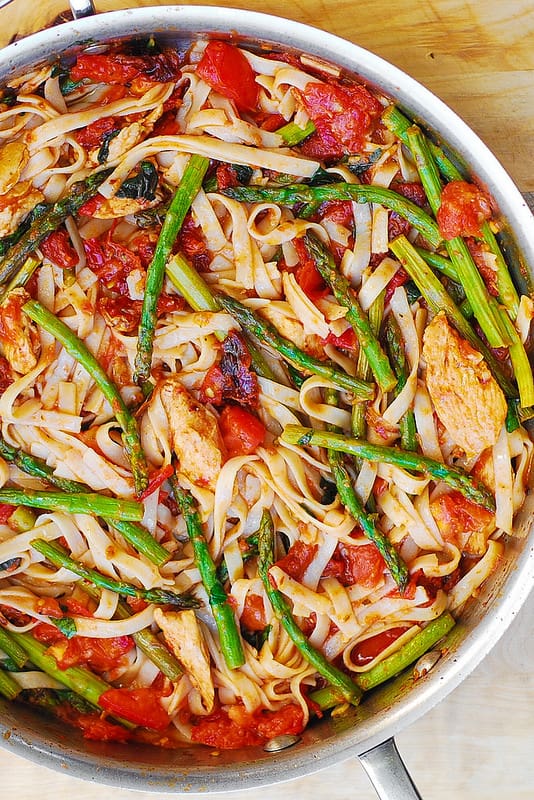 This Tomato Asparagus Chicken Pasta from Julia's Album looks so light and fresh.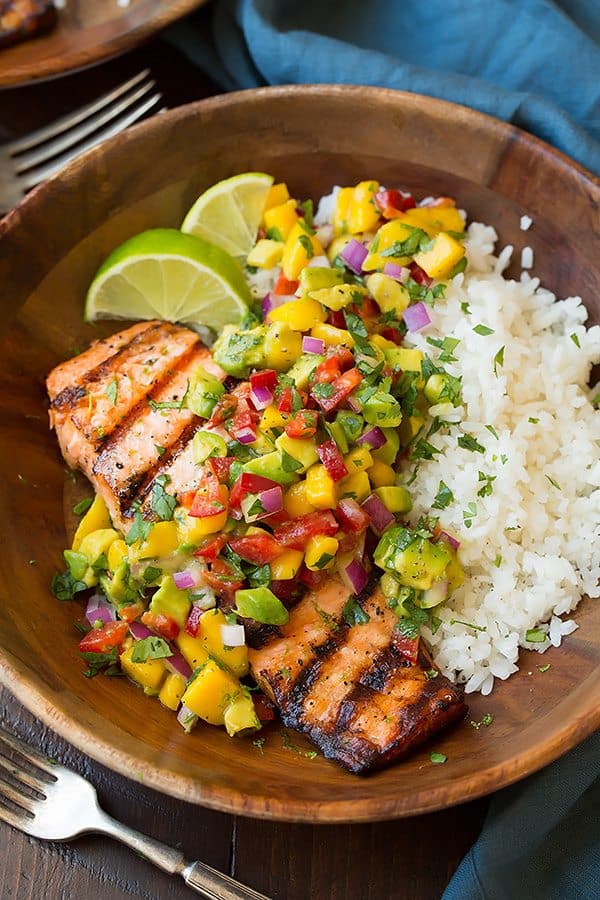 This Grilled Lime Salmon with Avocado-Mango Salsa and Coconut Rice from Cooking Classy is basically summer in a bowl. So colorful and flavorful!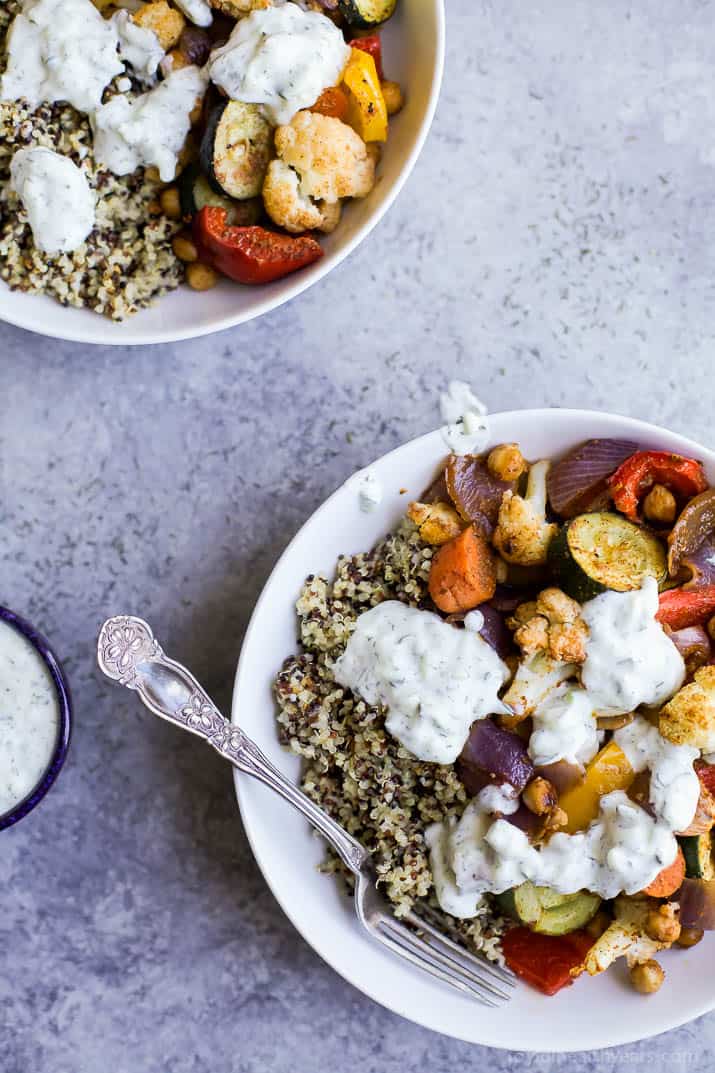 Roasted Vegetable Grain Bowl with Tzatziki Sauce from Joyful Healthy Eats makes great use of quinoa and roasted veggies.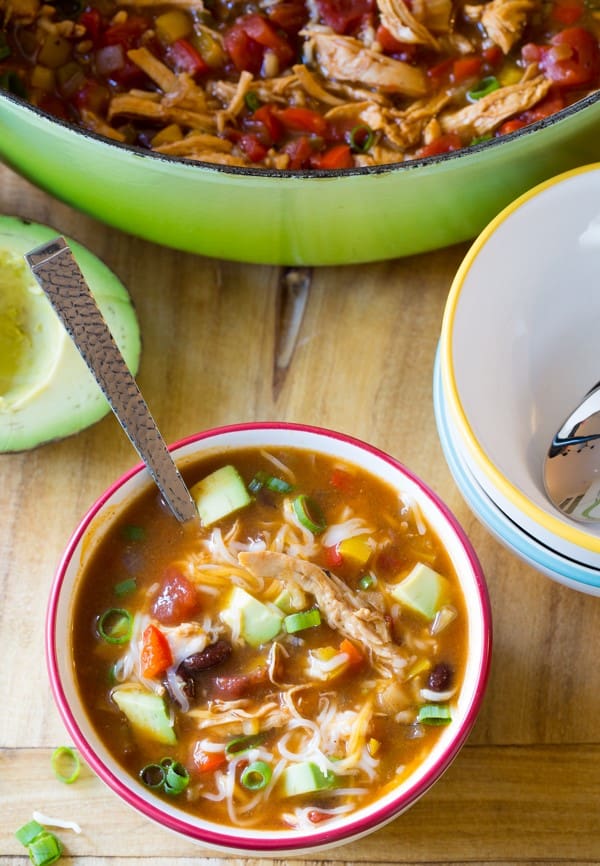 How tasty does this Skinny Chicken Fajita Soup from A Spicy Perspective look?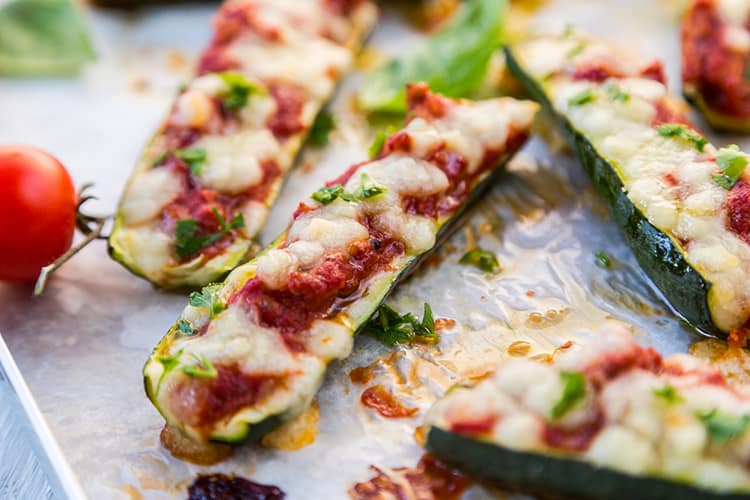 Again, another way to get over that pizza craving. These Pizza Zucchini Boats from SkinnyMs lets you taste all those delicious things you love about pizza, without the extra carbs.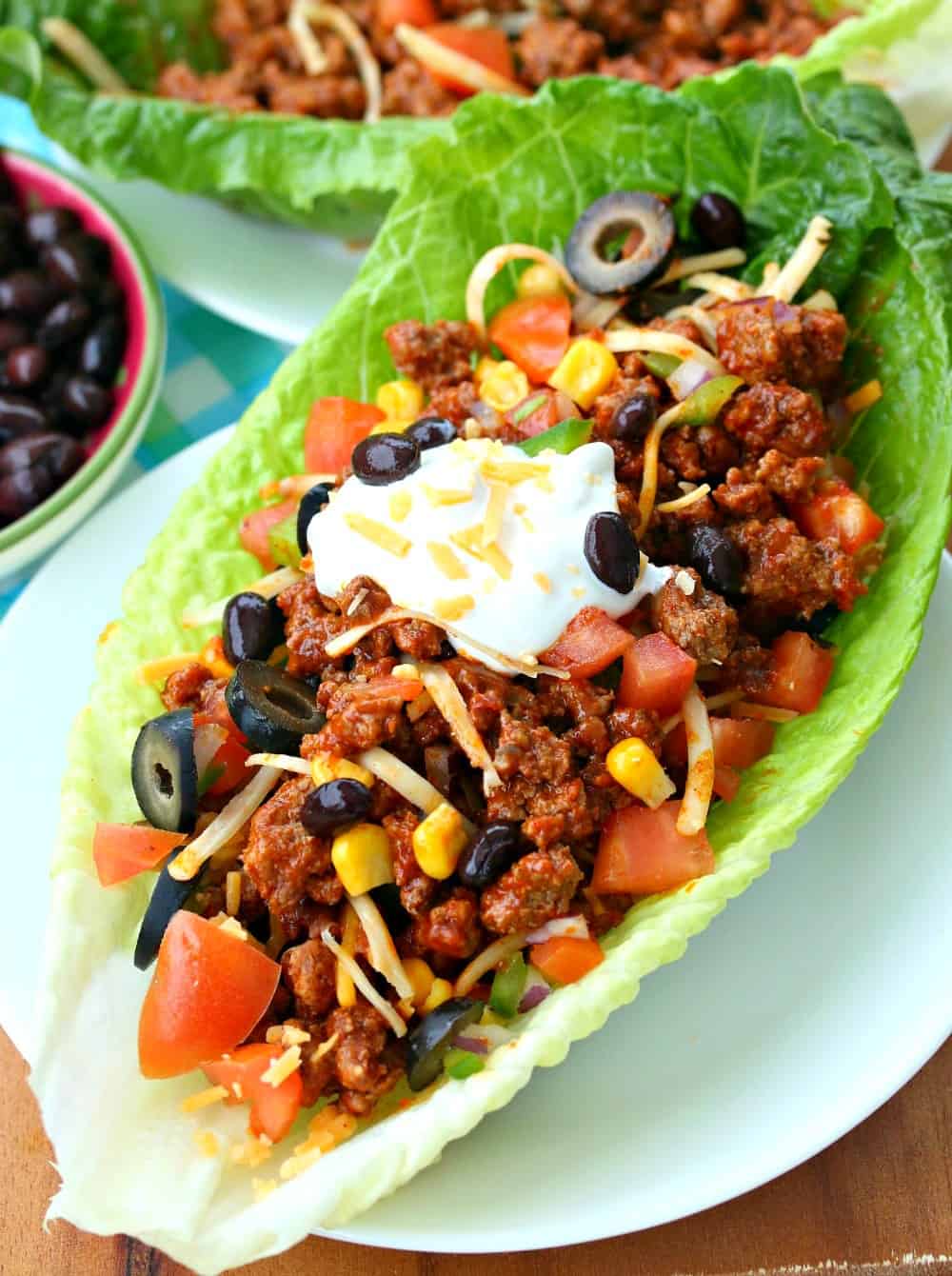 Another great way to dress up lettuce wraps. These Turkey Taco Lettuce Wraps from The Cozy Cook look amazing!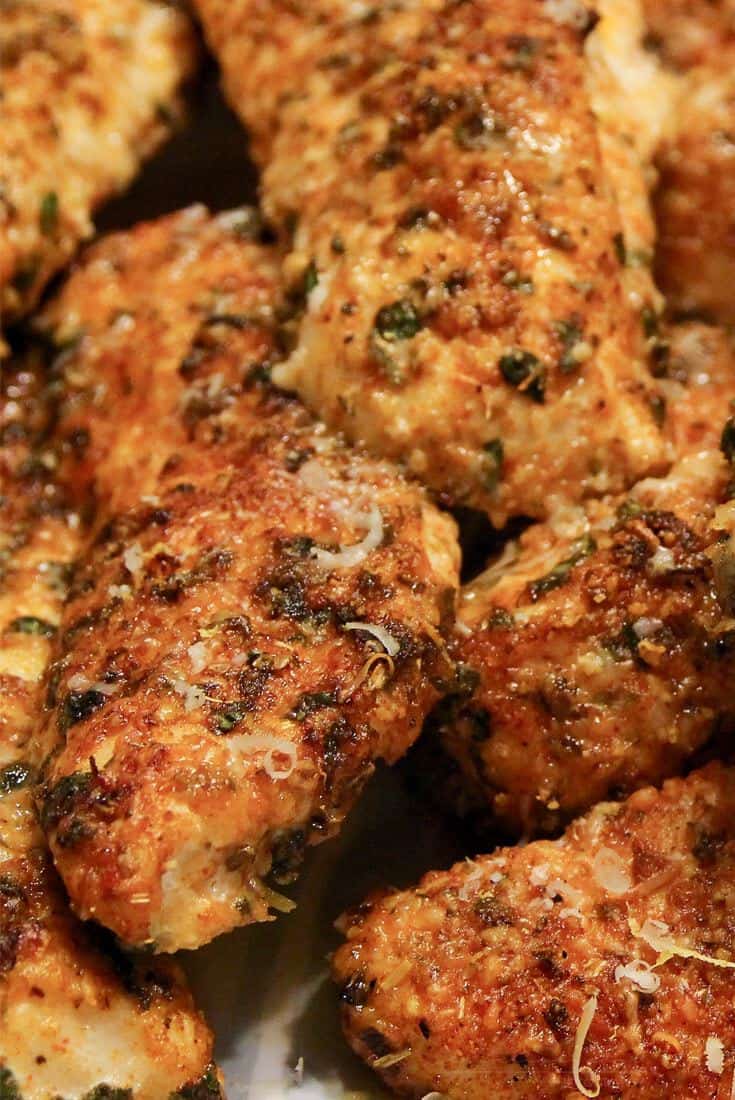 Low-Carb Baked Chicken Tenders from The Chunky Chef look so easy and delicious. You would never know they were good for you.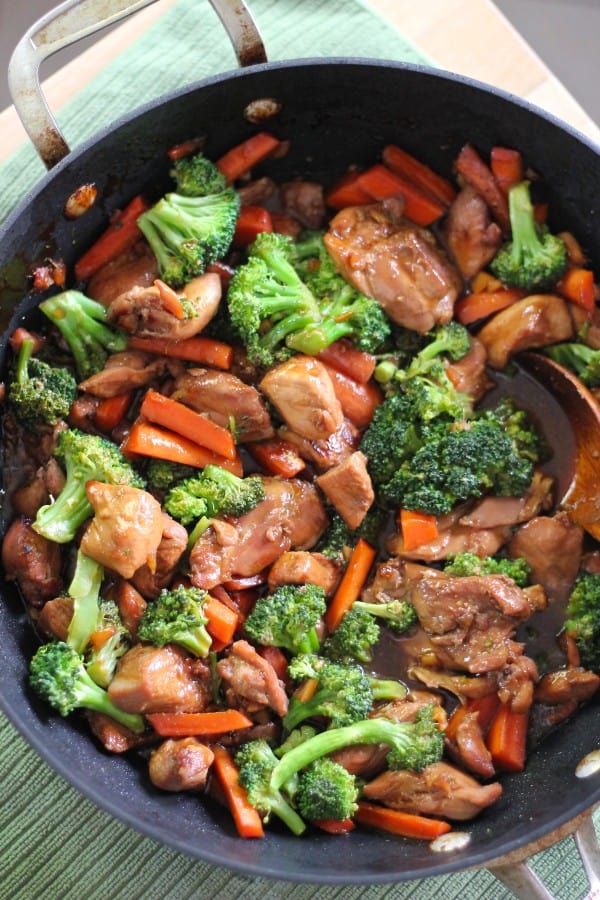 Put Teriyaki on anything and it will be delicious. Eat Good 4 Life knows it too, I love their Chicken Teriyaki with Vegetables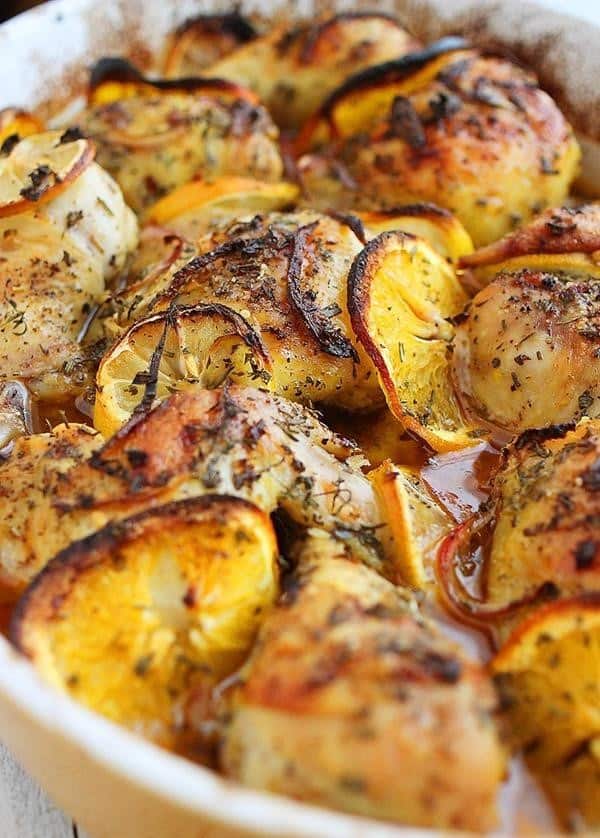 I love me a one pot meal. This Herb Citrus Oven Roasted Chicken from The Comfort Kitchen looks delicious and so easy.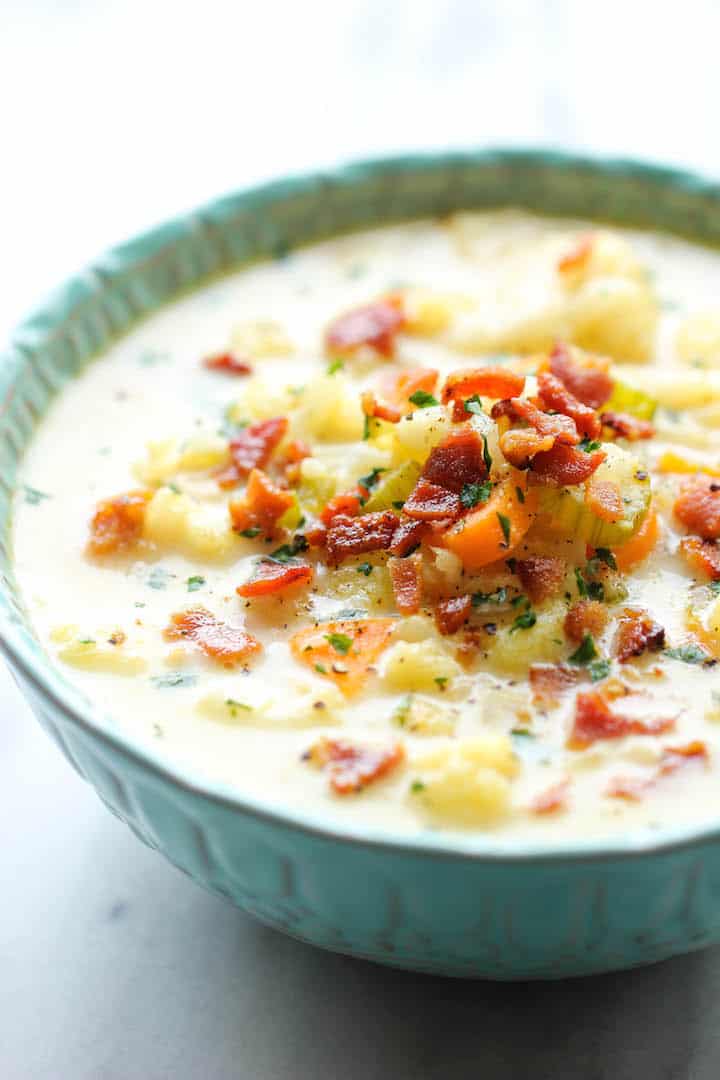 Bacon is basically the pixie dust of food. Sprinkling just a bit on top of this Cauliflower Chowder from Damn Delicious gives us the perfect balance of delicious creamy veggie soup with just a bit of indulgence.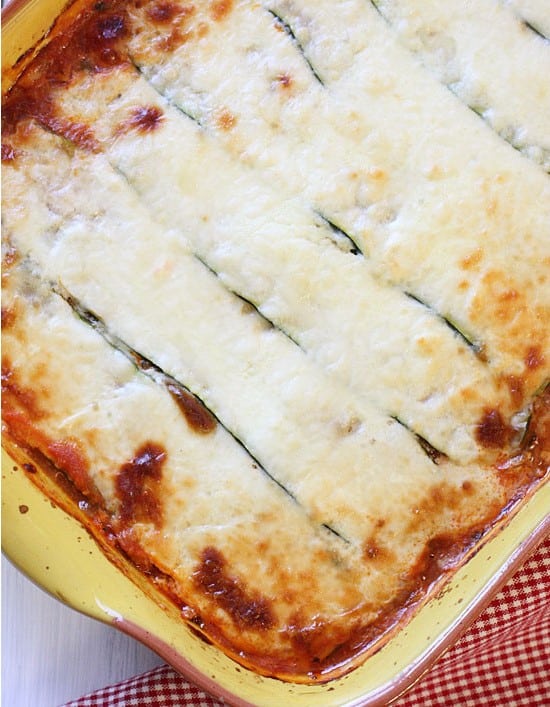 When in doubt, replace pasta with zucchini. This Zucchini Lasagne from Skinny Taste has got it figured out!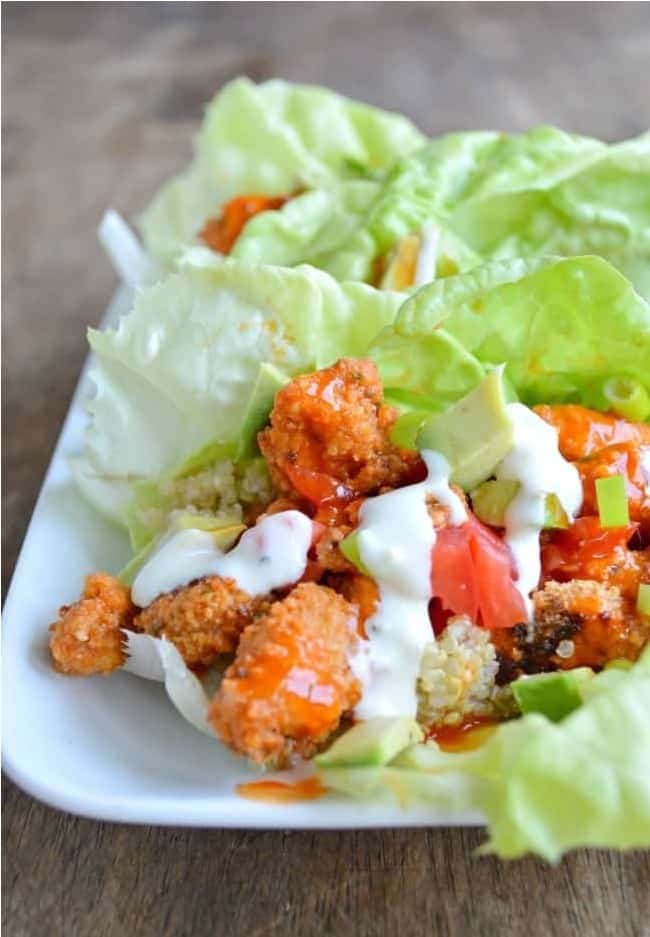 Any one who can make Buffalo Chicken healthy is my friend. I can't wait to try these Buffalo Chicken Lettuce Wraps from Sugar Dish Me.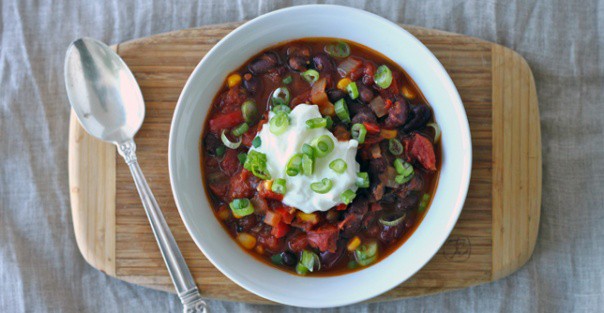 Veggie Chili is such a great way to pack a bunch of delicious veggies into your diet. Greatist has made a great pot of it that looks so great.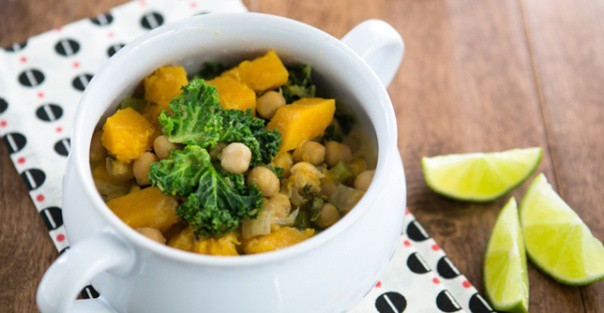 This Butternut Squash, Chickpea and Kale Curry from Greatist looks so packed full of so many good things. Your body will thank you.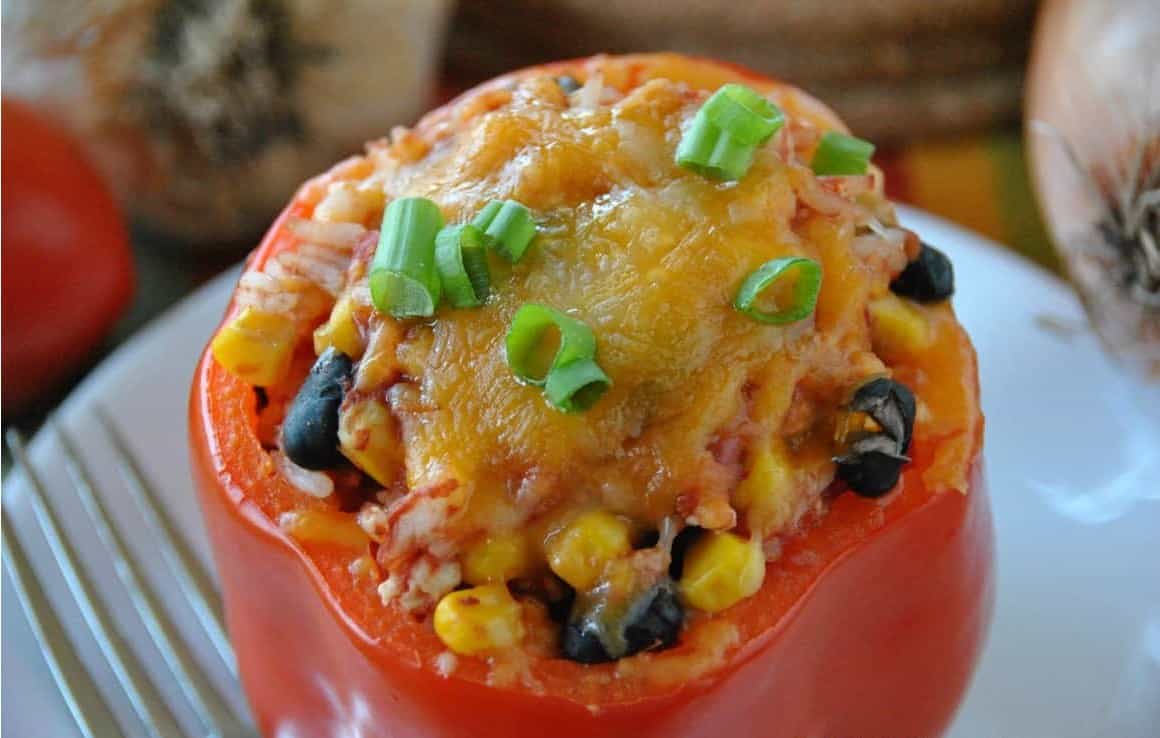 Santa Fe Stuffed Peppers from Shugary Sweets are making my mouth water already.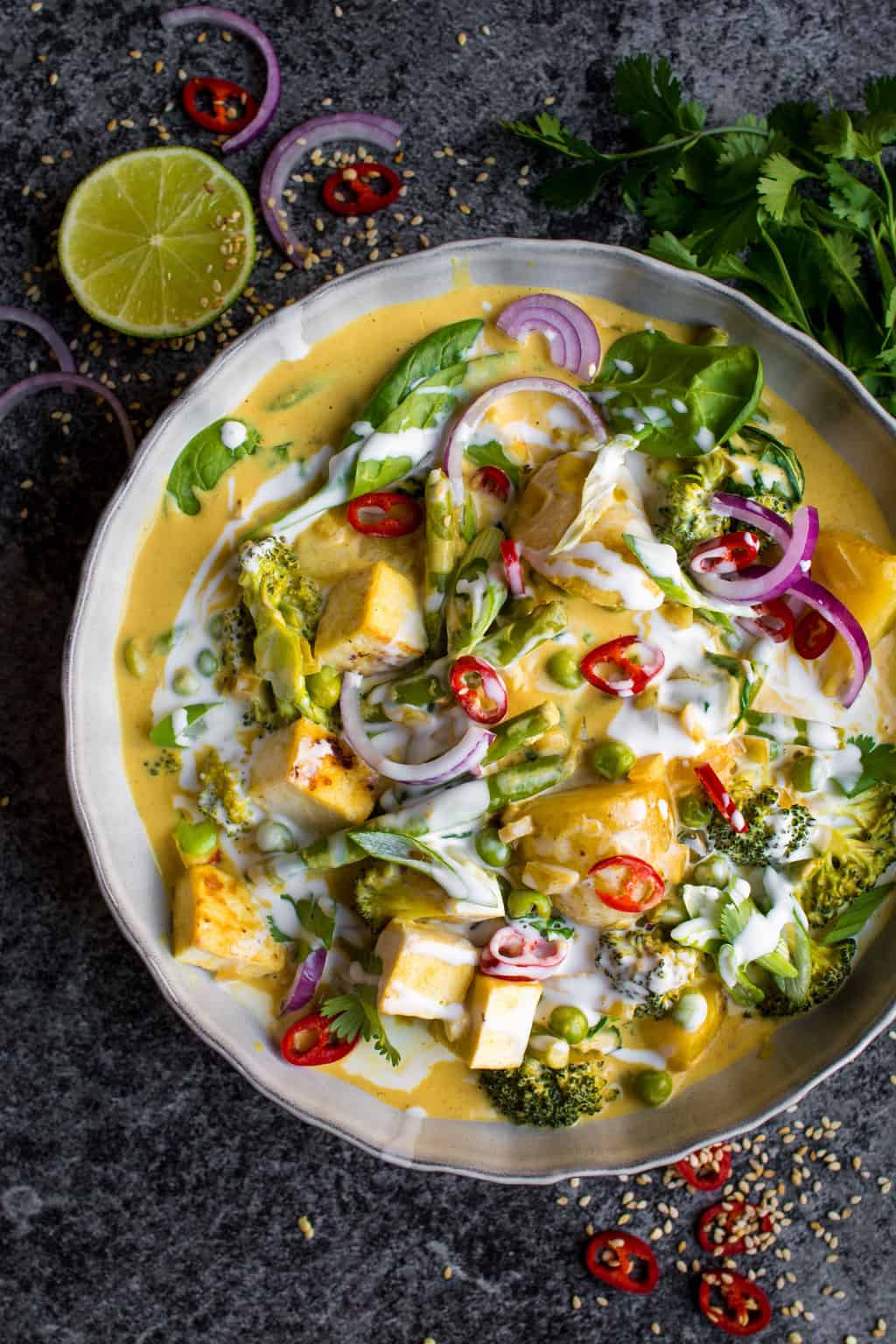 Currys are a great way to pack in tons of flavor and tons of veggies, and this curry is not only healthy, but VEGAN! This Vegan Red Thai Coconut Curry is from Lauren Caris Cooks.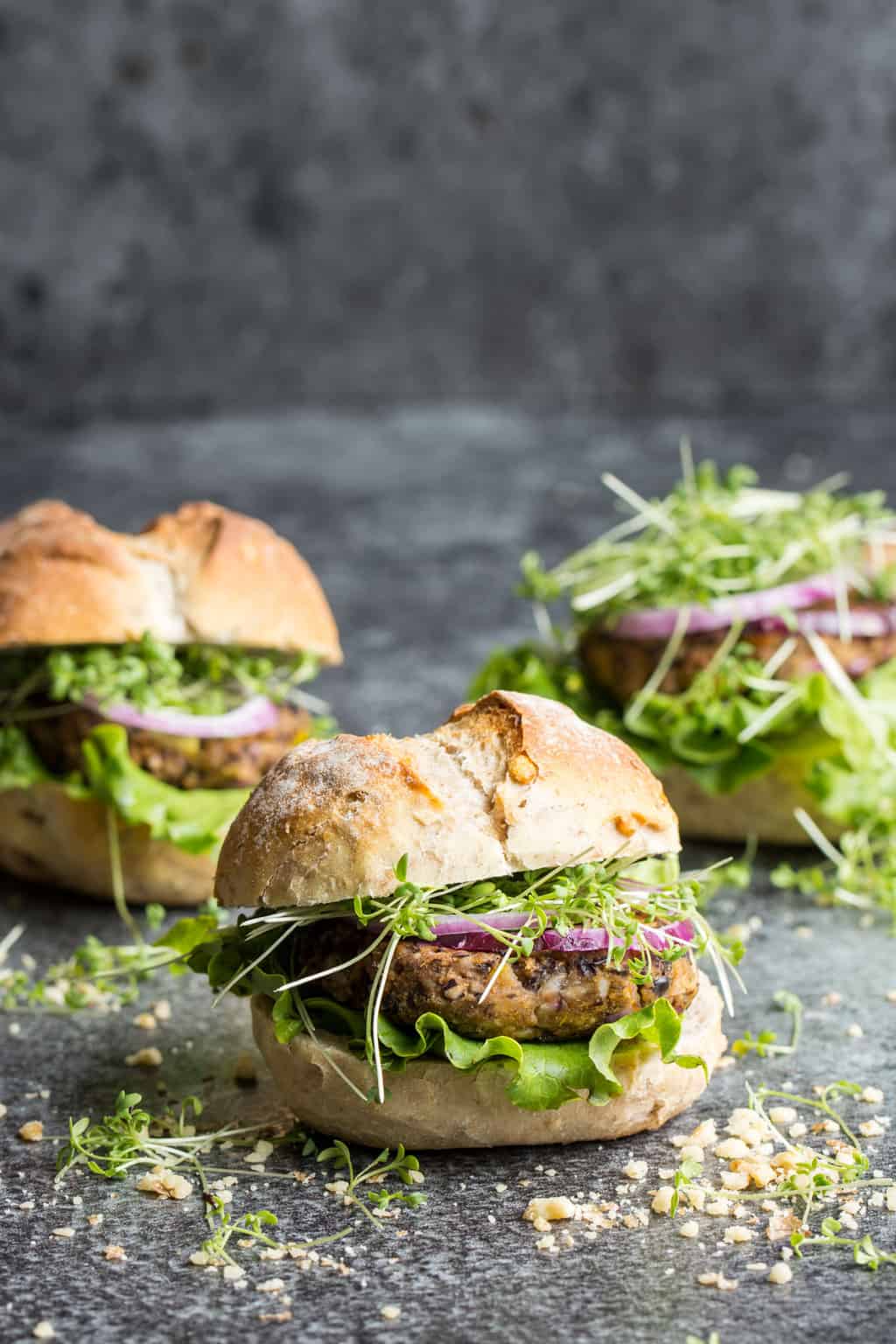 I don't think I've ever seen a prettier Black Bean Burger. These are from Lauren Caris Cooks.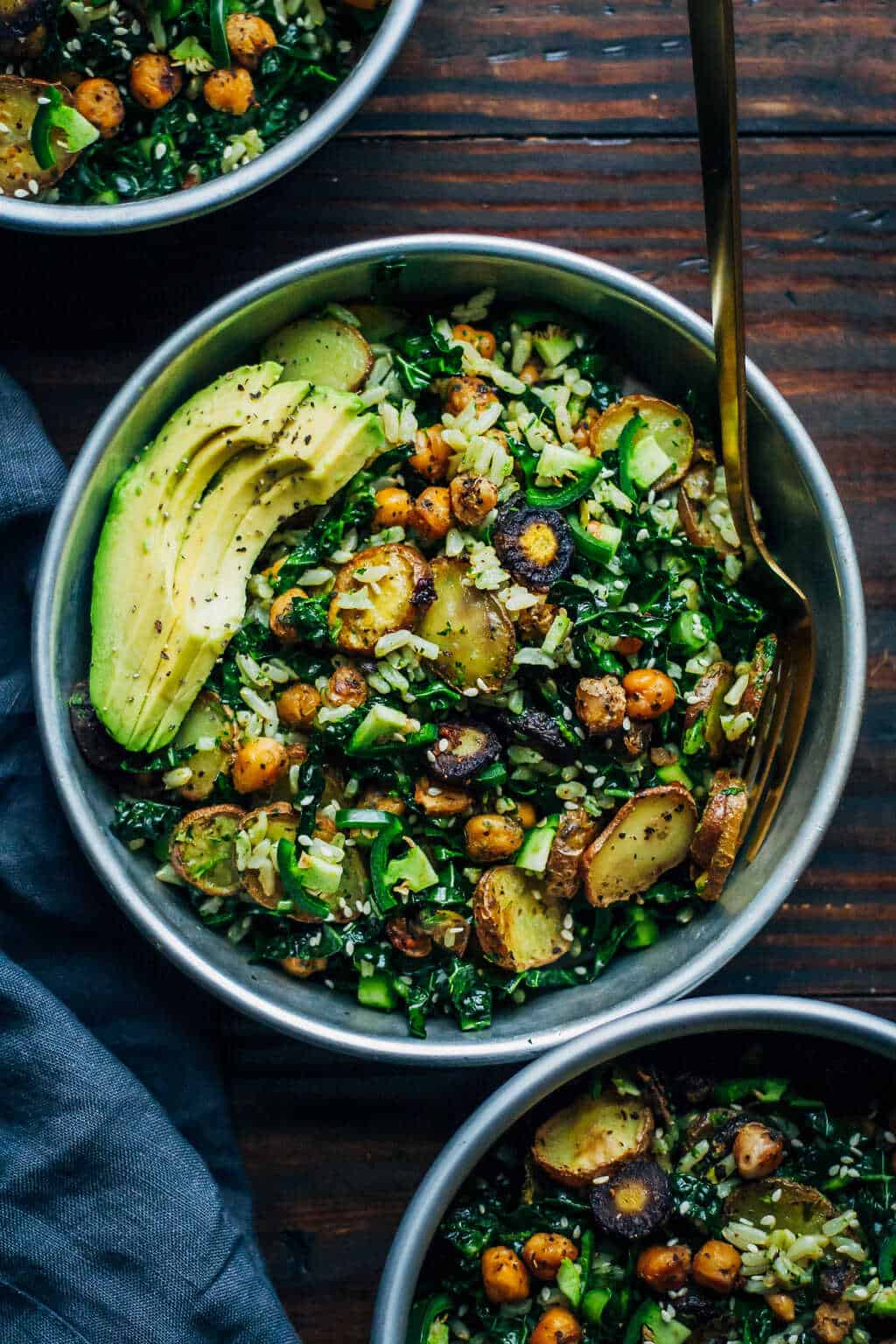 Kale Detox Salad with Pesto fromWell and Full looks like it would be good in so many different ways.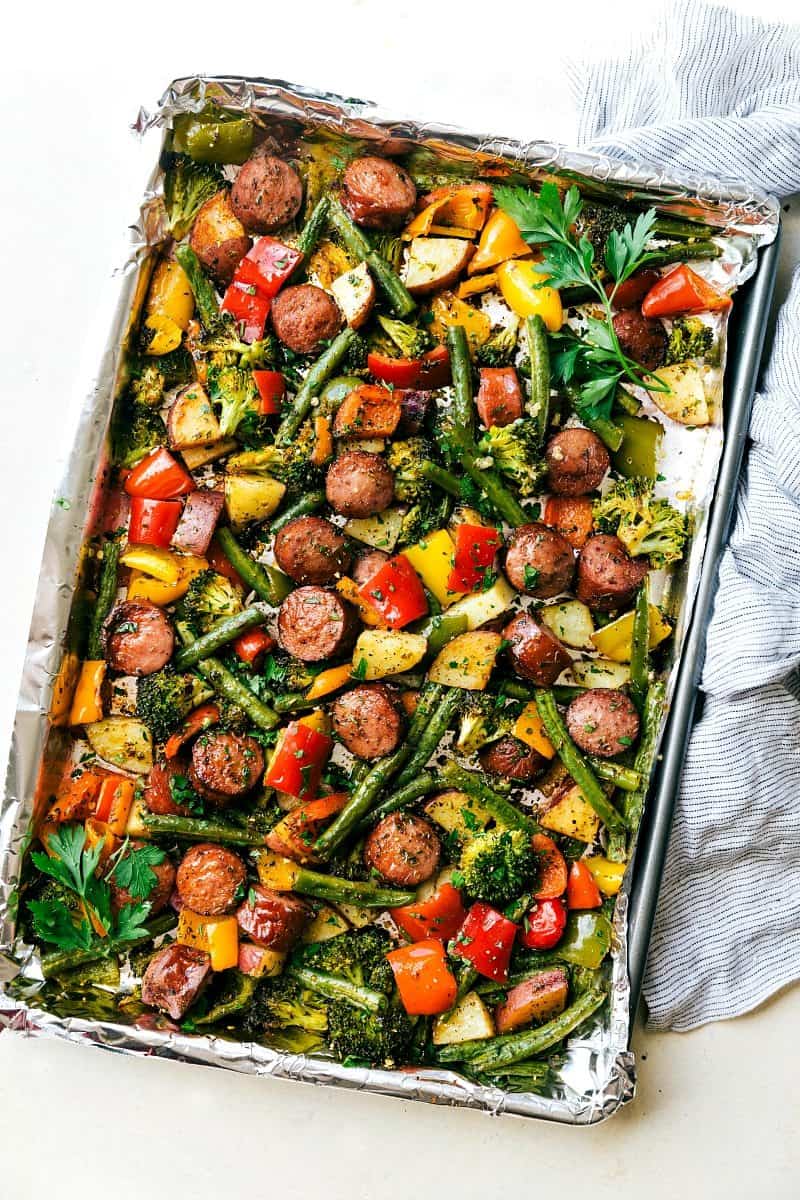 One pan recipes just win me over. This recipe for One Pan Healthy Sausage and Veggies is from Chelsea's Messy Apron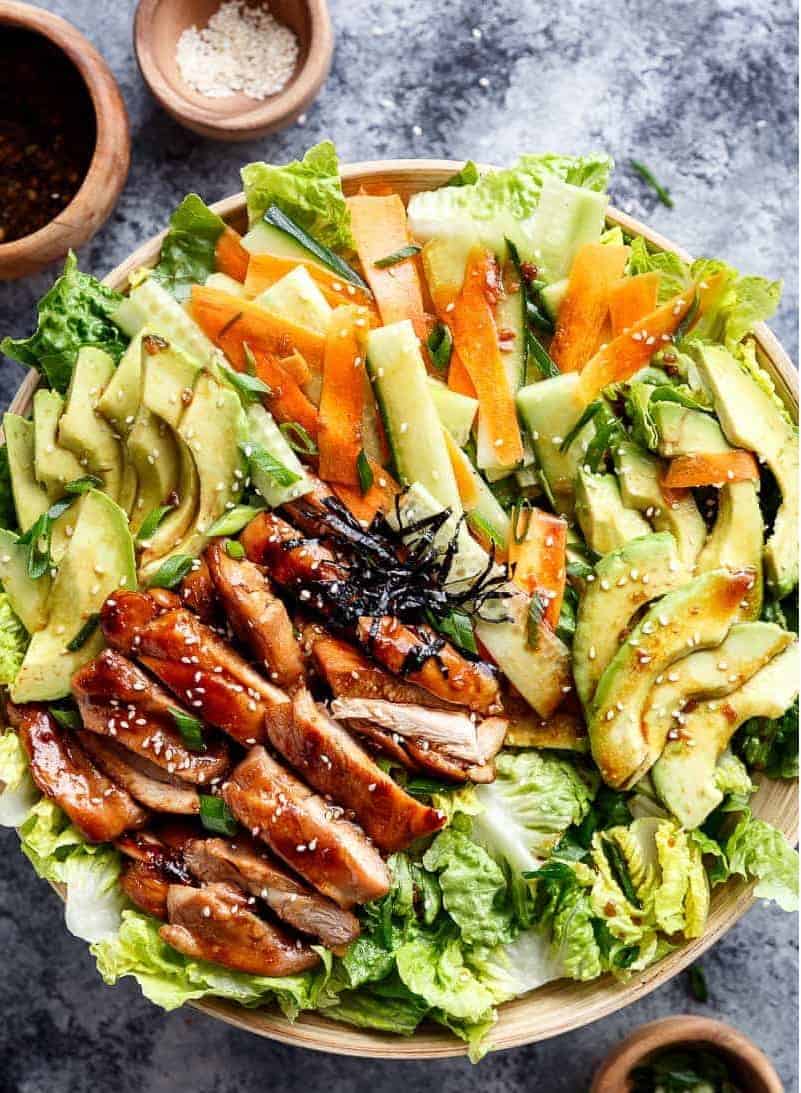 Look at that colorful salad! This Teriyaki Glazed Chicken Salad from Cafe Delites looks so tempting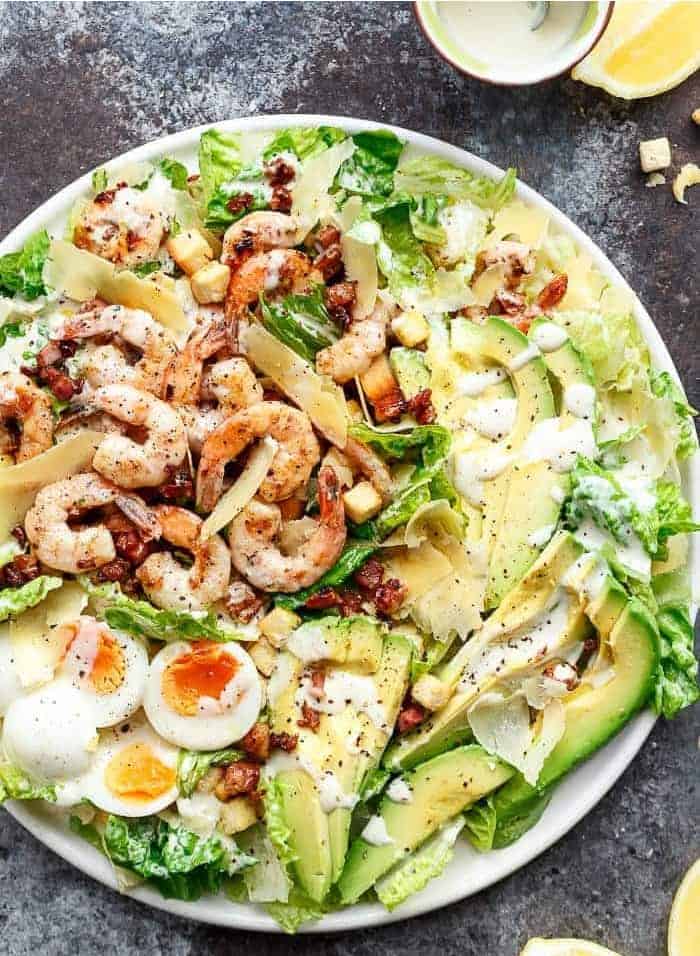 Skinny caesar salad? I'm hooked. This Skinny Lemon Garlic Shrimp Caesar Salad is from Cafe Delites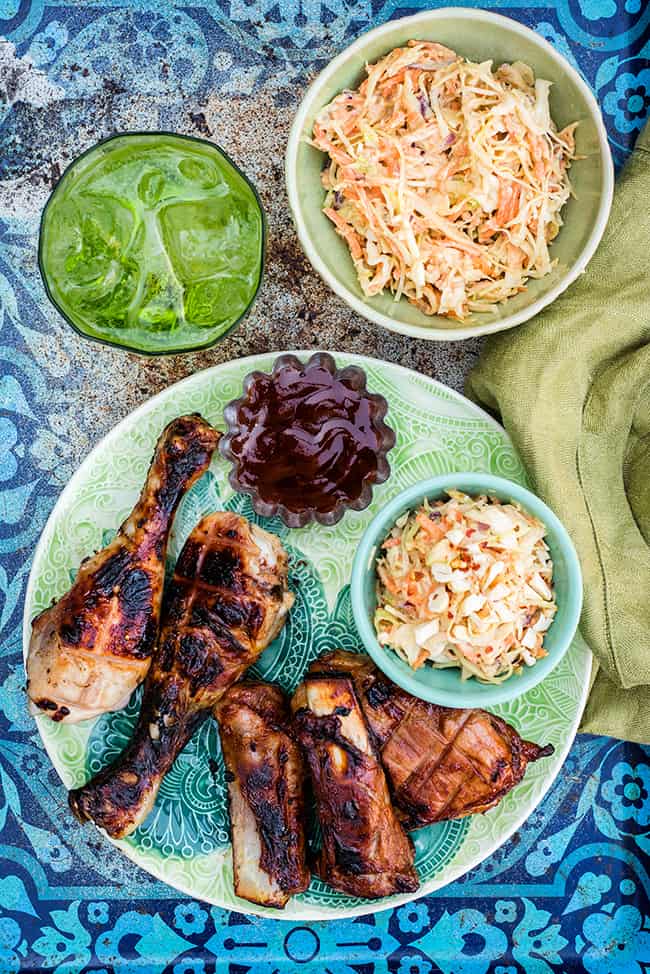 Barbecuing is a great way to add a depth of flavor without adding extra oil or butter. These Asian Coleslaw with BBQ Ribs from Supergolden Bakes look perfect!
Another one to add to the taco Tuesday list, these Crock Pot Cuban Pork Tacos with Fried Plantains from Cotter Crunch look so enticing.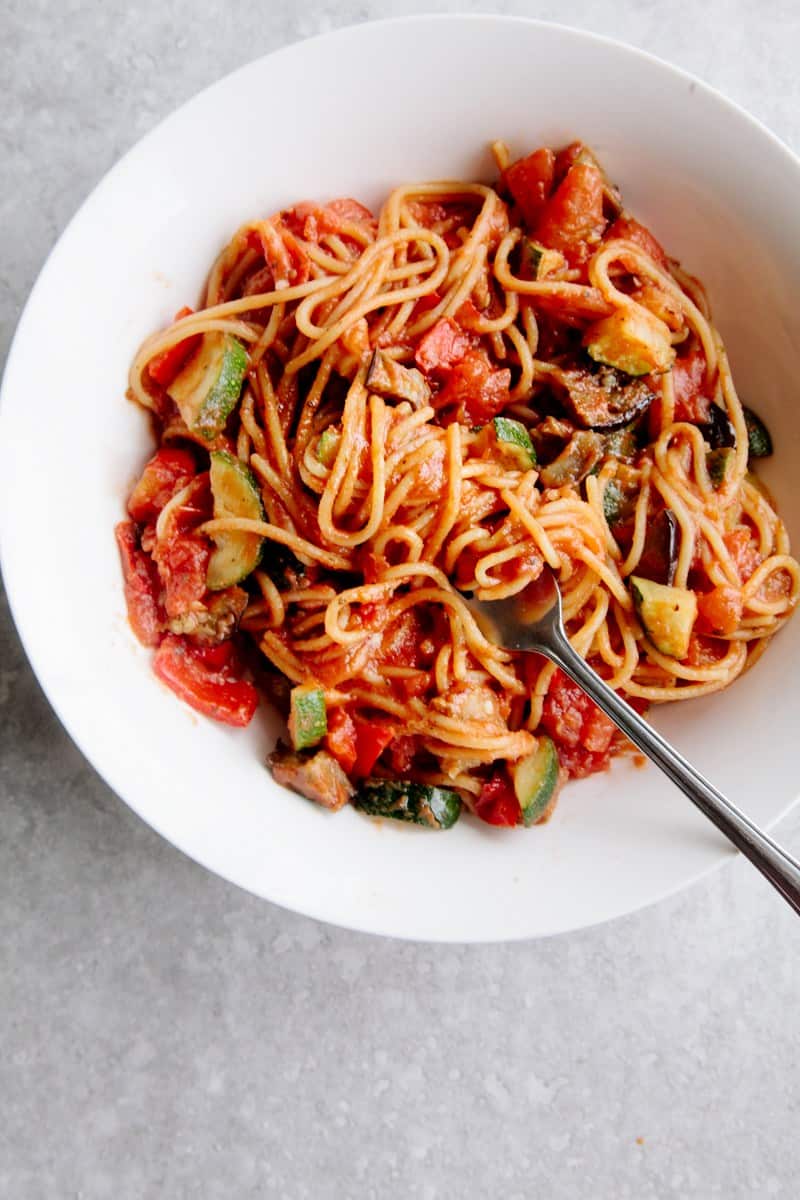 This One-Pot Ratatouille Spaghetti fromWallflower Kitchen looks so delicious and easy!
Which of these meals are looking good to you!? I think I need to try them ALL!