Hello! It's Mandy from Mandy's Recipe Box and I am back with another delicious dish for you. This Spaghetti, Chicken & Bacon Dish will make everyone happy. Because there's bacon, you guys. Bacon.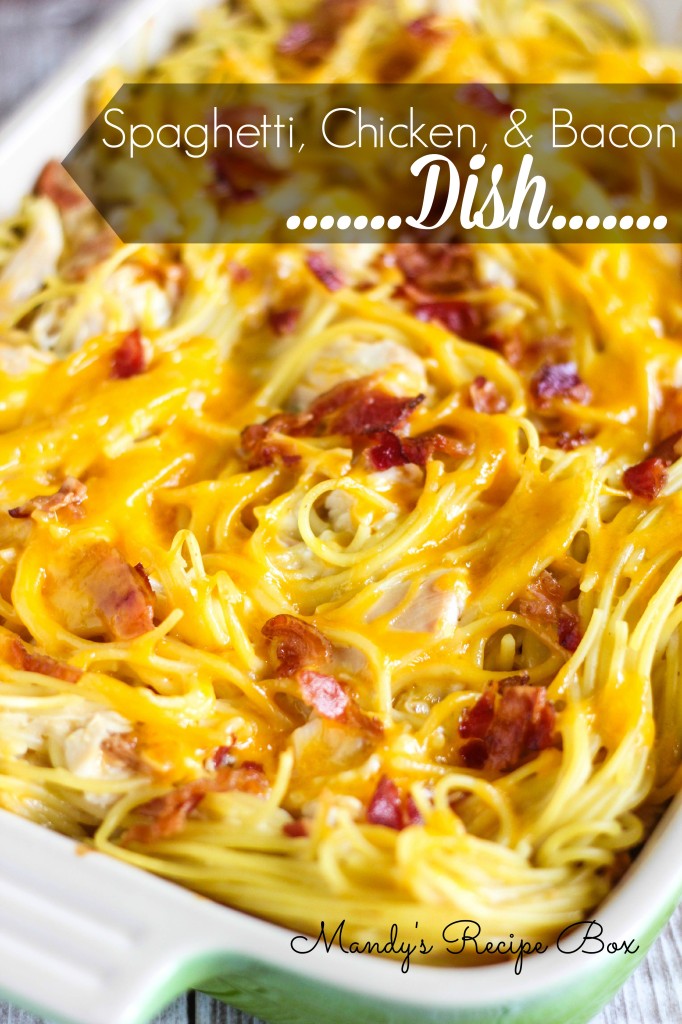 We love casseroles around here. This one was delish. There's noodles, cheese, bacon, chicken and who doesn't love all those things? It's such a quick meal to throw together. I used a rotisserie chicken for the meat, but you could also just boil some chicken and cut it up to use instead. Whatever you have or want to do. The bacon doesn't have to be in there, but, wait. No. The bacon has to be in there. That's all. I hope you like this dish!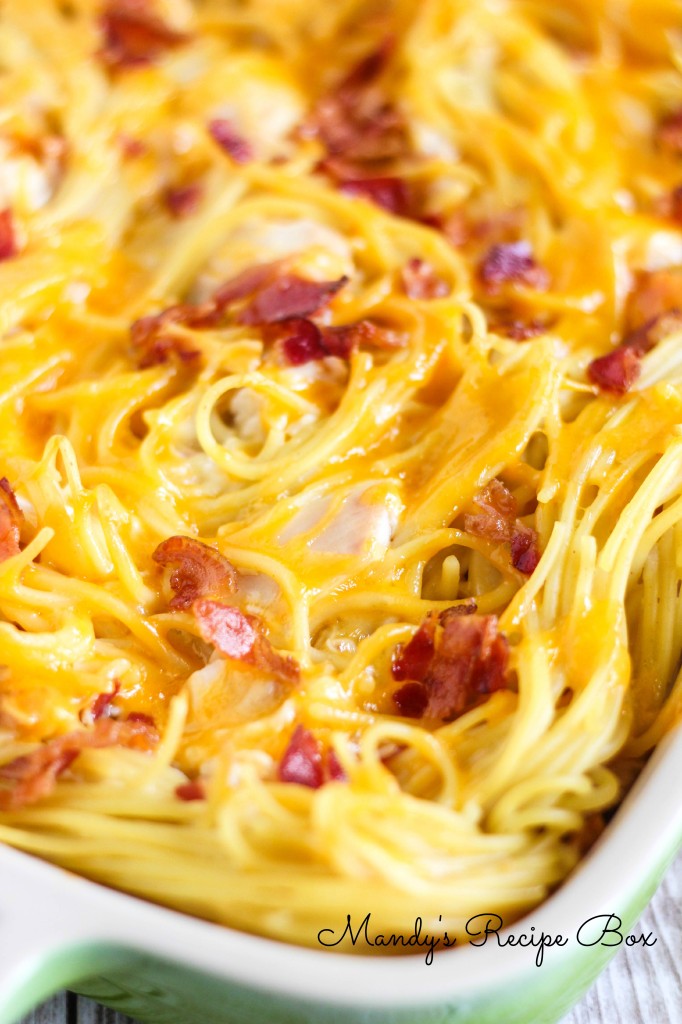 Ingredients
12oz spaghetti, cooked and drained
3 cups chicken, cooked and chopped
6 slices bacon, cooked and crumbled
1 ½ cups shredded cheddar cheese
1 can cream of chicken soup
2 cups chicken stock
salt and pepper, to taste
Directions
In a large bowl stir together the chicken, spaghetti, soup, chicken stock, some of the bacon, 1 c. cheese and salt and pepper.

Pour into a greased 9×13″ pan. Bake covered at 350 degrees F for 20 minutes. Uncover and top with 1/2 c. cheese and the rest of the bacon and bake 10 minutes more.

Serve.
You may also like these recipes: